Finally getting a break from all our spring rain showers, we enjoyed a beautiful sunny weekend at Veritas Vineyard & Winery. The Chardonnay was beginning to flower along with the sweet spring buttercups that filled the vineyard rows with their sunny yellow cheer. This adorable lamb was enjoying the buttercups, too!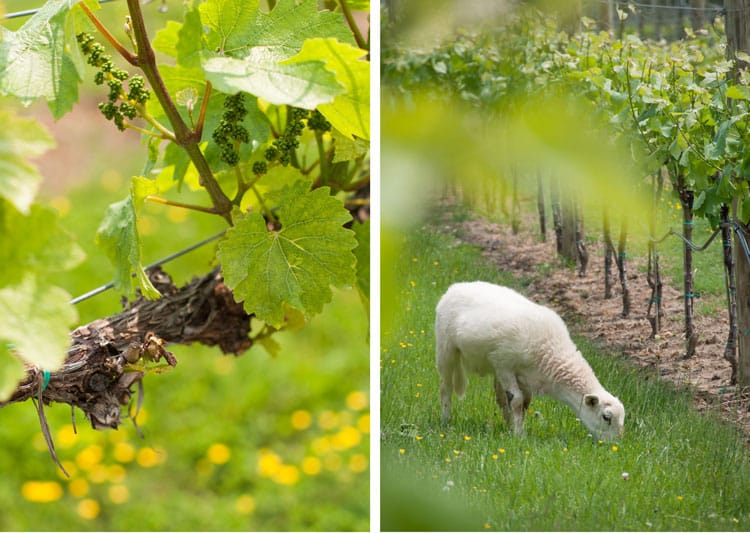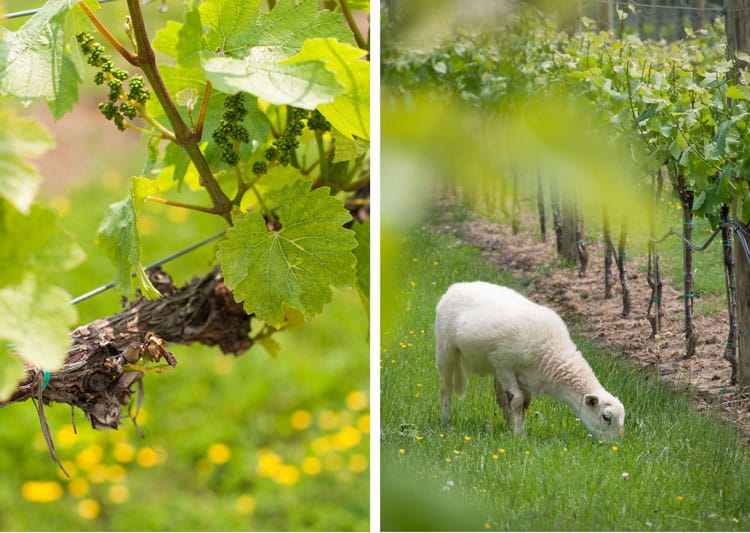 We asked Chloe Watkins of Veritas Vineyard & Winery for an update on how our abundance of spring rain showers would effect this year's vineyard crops. She notes that, "the rain is great for the newly planted vines, which are happily setting down their roots and are being very well nourished without being too stressed by heat or dryness."
She went on to say that "the established vines are doing fine with rain except that we have a huge amount of disease pressure due to the high humidity and moderate temperatures. As long as we can keep disease at bay, we should be fine."
And while the rain might be helpful at this point in the grape growing cycle of this vineyard block of Chardonnay alongside of the charming Farmhouse at Veritas, Chloe warned how different the story could be for all the Monticello Wine Trail if it continues to rain too much over the next two weeks. "Flowering will start to happen here shortly, and as soon as we have flowers, we need warm sunny weather so we can get a good fruit set. It's a one shot deal, and if it's cold and rainy and wet, it will be 'Bad News Bears.'"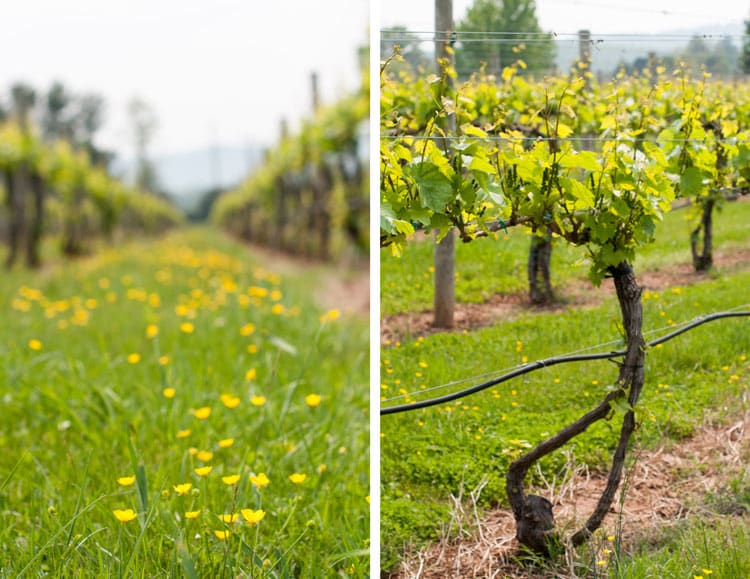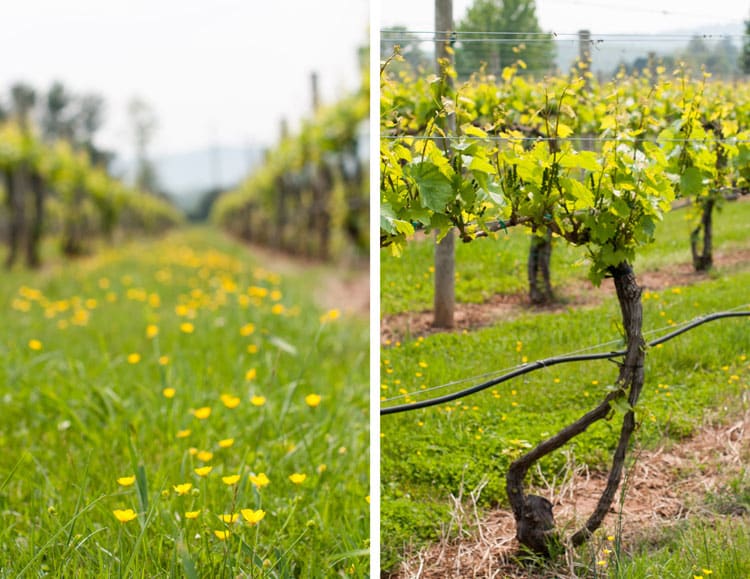 Even with the rain today, the sunny weekend behind us leave us optimistic that the spring rain is moving along and more sunshine is on the way! See more about how this year's weather affected our local grape growing in Book 4 of Wine & Country Life. ~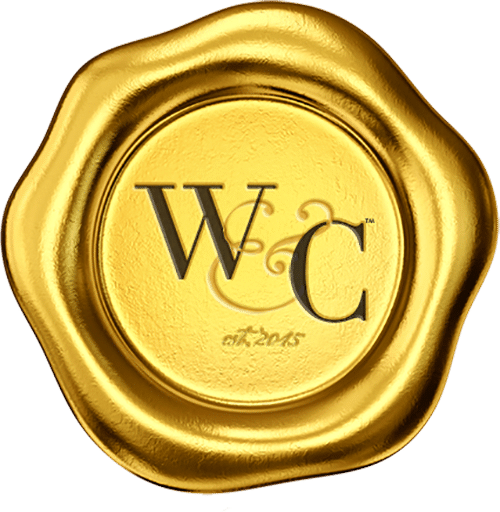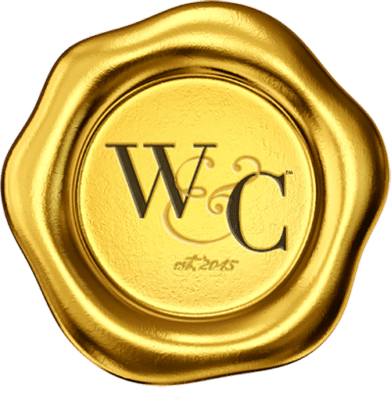 Wine & Country celebrates elevated living in Virginia Wine Country. Wine & Country Life, a semi-annual life & style magazine, and Wine & Country Weddings, an annual art book celebrating elegant Virginia weddings, are complemented by the Wine & Country Shop in Ivy, VA—a beautiful lifestyle boutique that brings the pages of the magazines to life. The Shop features over 40 Virginia artisans with everything from tailgating essentials and Dubarry attire to locally made foods and award-winning Virginia wines and craft beverages for your next event. Wine & Country covers the grape-growing foothills of the Blue Ridge Mountains from Lynchburg to Leesburg, including points in between like Charlottesville and Middleburg. Ivy Life & Style Media also creates other projects, including CharlottesvilleFamily.com, a collection of local resources including a popular calendar of events, family services guides and features on education, health and family day trips for parents and teachers in Charlottesville, as well as the CharlottesvilleWelcomeBook.com a guide to resources for Charlottesville tourists and newcomers.