"Green Mind" is a nature-inspired exhibit showcasing pieces inspired by the forces of nature transformed into abstract art. The exhibit was first debuted in Washington D.C. and was designed around the work of artists Sharon Fishel and Beverly Ryan by art critic and curator, J.W. Mahoney. A portion of that exhibition is now being featured in Charlottesville with the incorporation of new drawings, sculptures and book art from various local artists in the "Green Mind" exhibition at Chroma Projects Art Laboratory.
Fishel and Ryan, the two artists in the original "Green Mind" exhibition, are abstract artists in D.C., and they both focus on capturing nature in their work. Ryan's painting, Elixir (below at left), demonstrates the geometric influence in her paintings, while Fishel's Drishti (below at right) shows a more organic approach to her abstract paintings.
Beverly Ryan, Elixir and Sharon Fishel, Drishti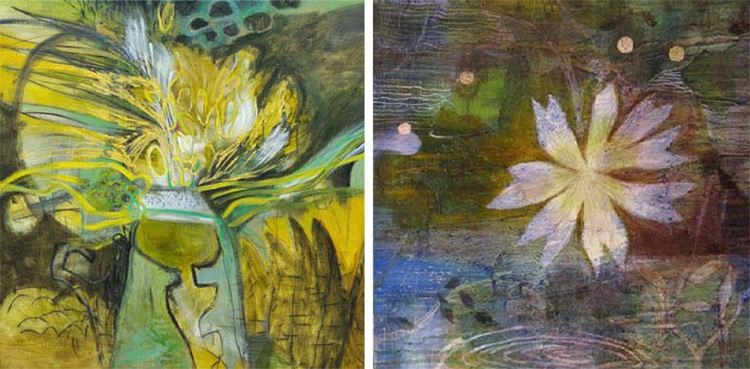 Lotta Helleberg, a local edition to the original show, is known for her leaf print textiles. Recently, Helleberg has started using the natural dye transfers to make personal artist books, like Quercus Alba (below). Featured alongside the dye transfers are poems and observations about each leaf's origin.
Lotta Helleberg, Quercus Alba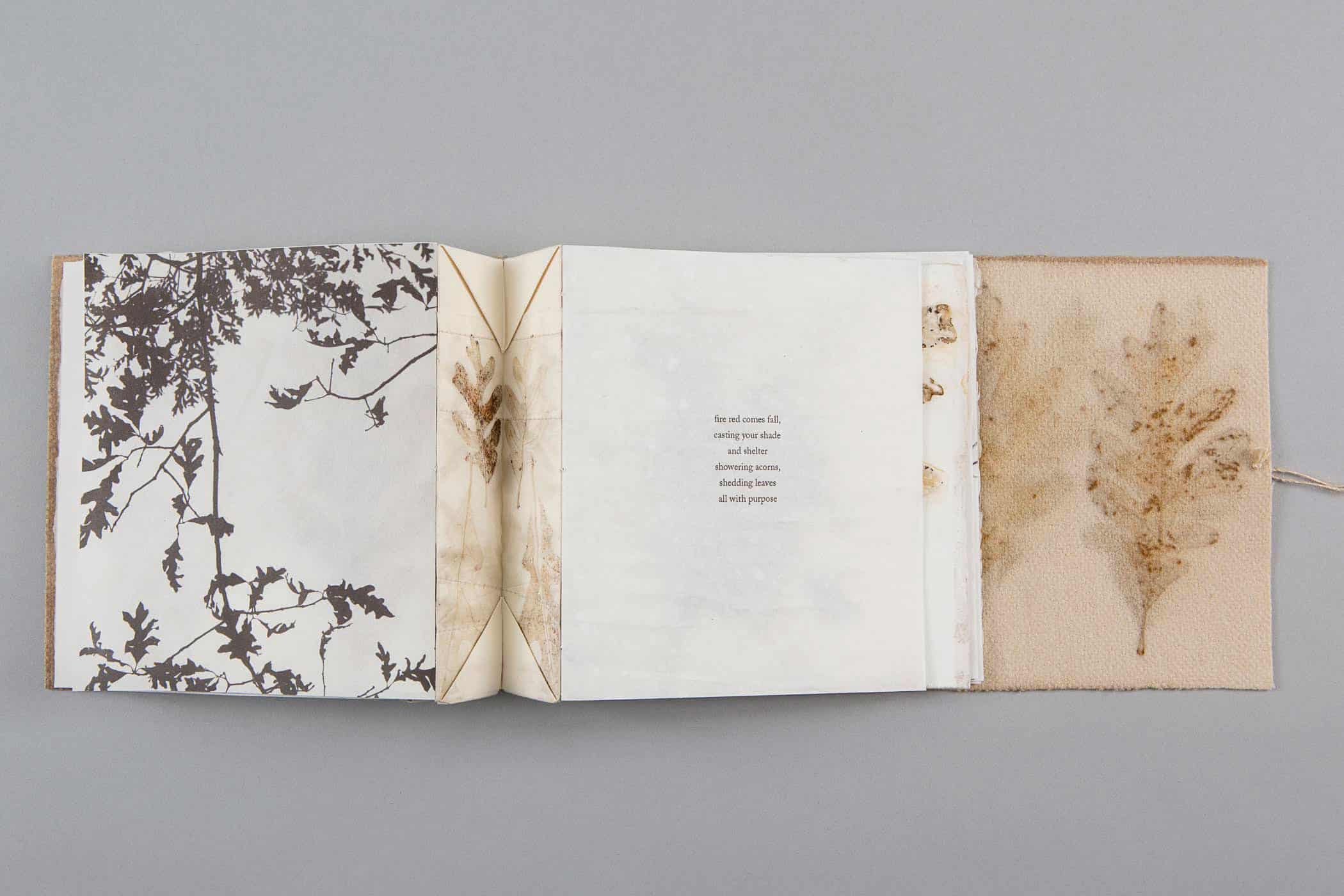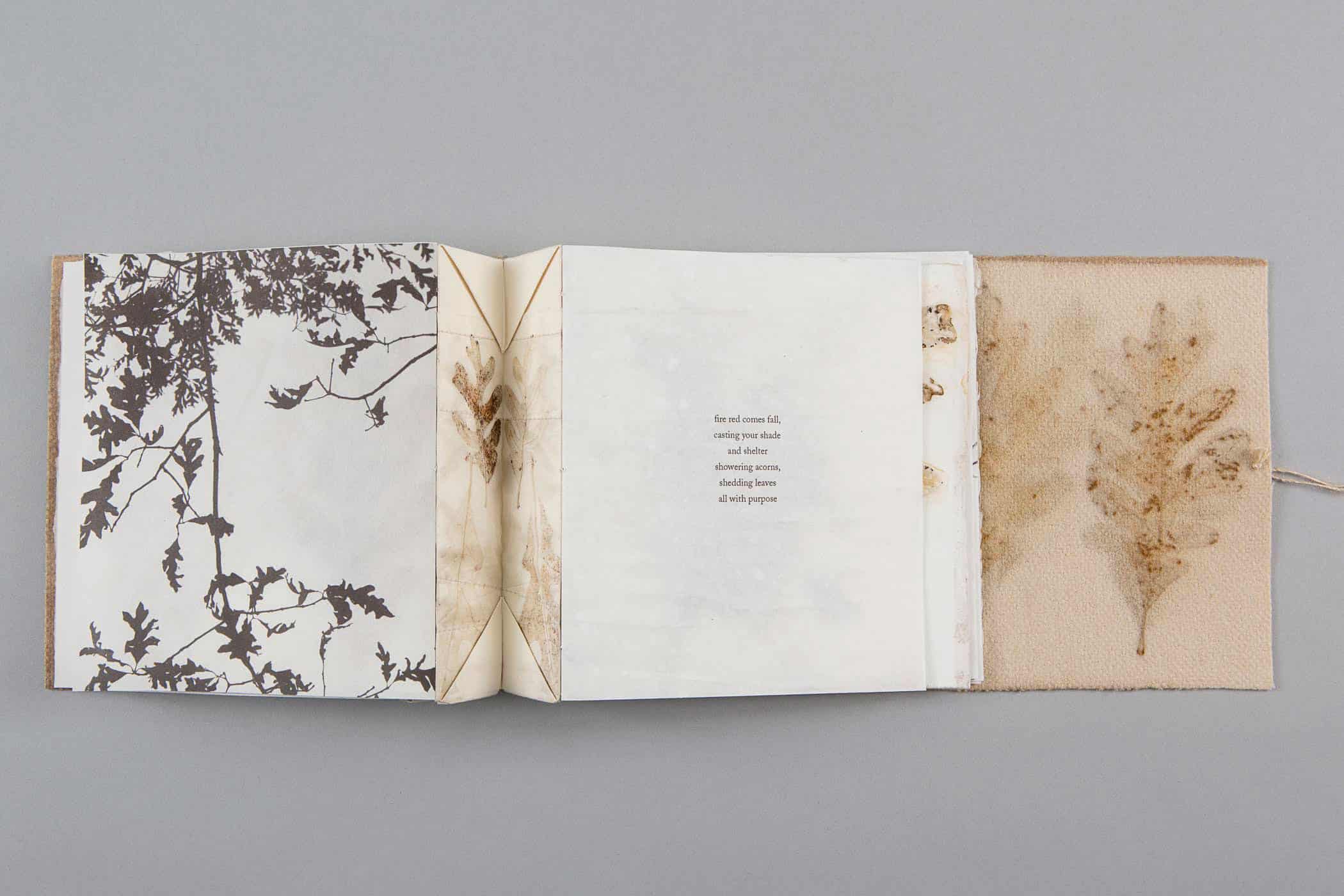 Alan Box Levine, another local edition to the original "Green Mind" exhibition, is a local craftsman and artist dedicated to making pieces that show the grains and natural characteristics found in varieties of wood. His paintings, like Correlation and Integrity (below), present a birds-eye view of wind and water interacting with trees.
Alan Box Levine, Correlation and Integrity

Sonja Weber Gilkey's sculptures are made of woven rope and pieces from the Maine shoreline, where she spends her summers. For her local editions to "Green Mind," such as Kundalini Rising (below), she only traveled as far as her backyard to gather materials to create these natural wall sculptures.
Sonja Weber Gilkey, Kundalini Rising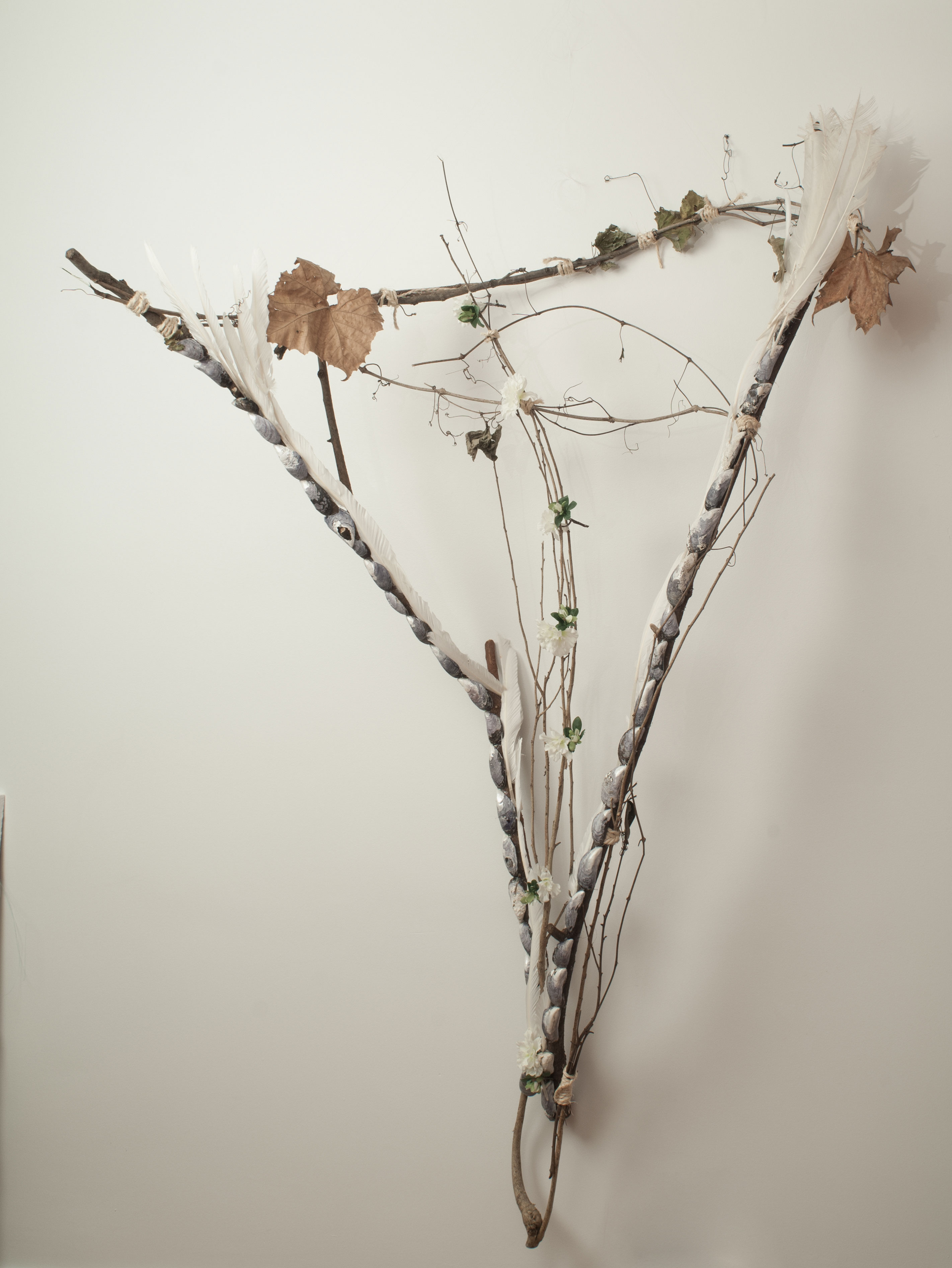 Chroma's "Green Mind" also includes the local work of Linda Wachtmeister, who captures the nature of seed pods, and visual and performance artist James Yates, who has created an interactive work that encourages visitors to write their experiences with nature. You can see all these amazing works and more at Chroma Projects Art Laboratory's "Green Mind" until January 28. ~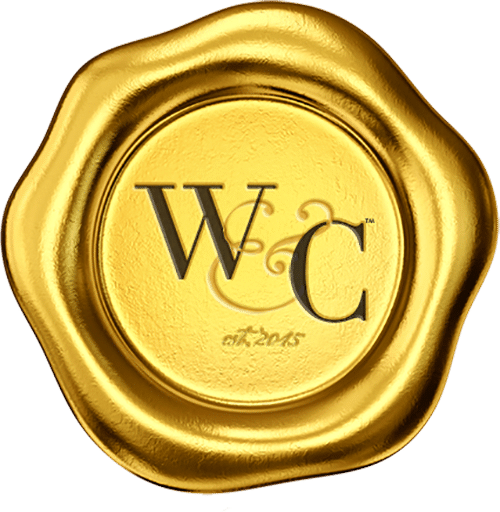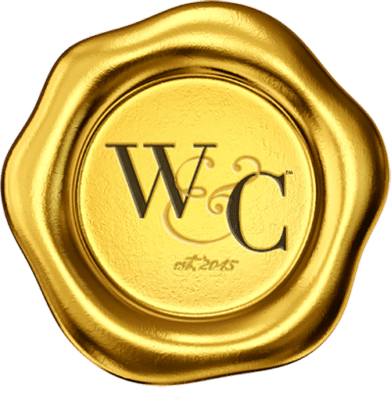 Wine & Country celebrates elevated living in Virginia Wine Country. Wine & Country Life, a semi-annual life & style magazine, and Wine & Country Weddings, an annual art book celebrating elegant Virginia weddings, are complemented by the Wine & Country Shop in Ivy, VA—a beautiful lifestyle boutique that brings the pages of the magazines to life. The Shop features over 40 Virginia artisans with everything from tailgating essentials and Dubarry attire to locally made foods and award-winning Virginia wines and craft beverages for your next event. Wine & Country covers the grape-growing foothills of the Blue Ridge Mountains from Lynchburg to Leesburg, including points in between like Charlottesville and Middleburg. Ivy Life & Style Media also creates other projects, including CharlottesvilleFamily.com, a collection of local resources including a popular calendar of events, family services guides and features on education, health and family day trips for parents and teachers in Charlottesville, as well as the CharlottesvilleWelcomeBook.com a guide to resources for Charlottesville tourists and newcomers.