From Easter to Mother's Day, spring events are coming up quickly. While chocolate bunnies, bread recipes and Easter egg hunts are still holiday traditions, it's always fun to trade out some sweets for a few unique and local basket stuffers. Below, you'll find a few favorite Easter basket stuffer ideas from the Wine & Country Shop. From handmade pillows and tea towels to local gardening books and more, there is a little something for everyone, both young and old; and for even more options, explore our entire Wine & Country Easter collection here.
From the designer of the hit game Chickapig comes the new animal-themed board book (shown here) and matching game for younger ones. Designed for ages 4+, Chickapiglet allows players to move Little Joe Chickapig across the board in a race with The Cow while they match animal cards to create different hybrid animals. This cooperative board game encourages creative play and makes a great Easter basket stuffer idea for kids and adults alike. Shop Chickapiglet here.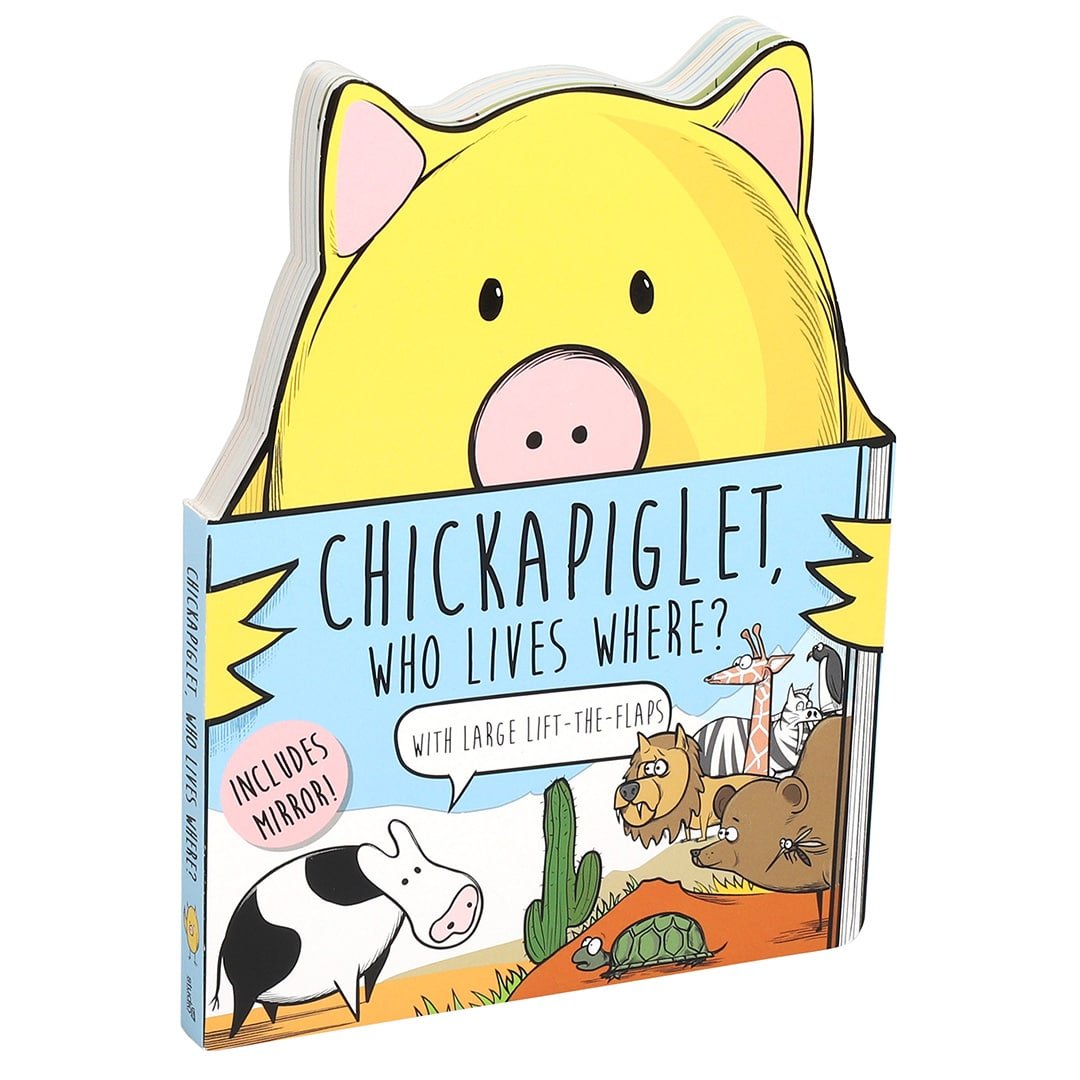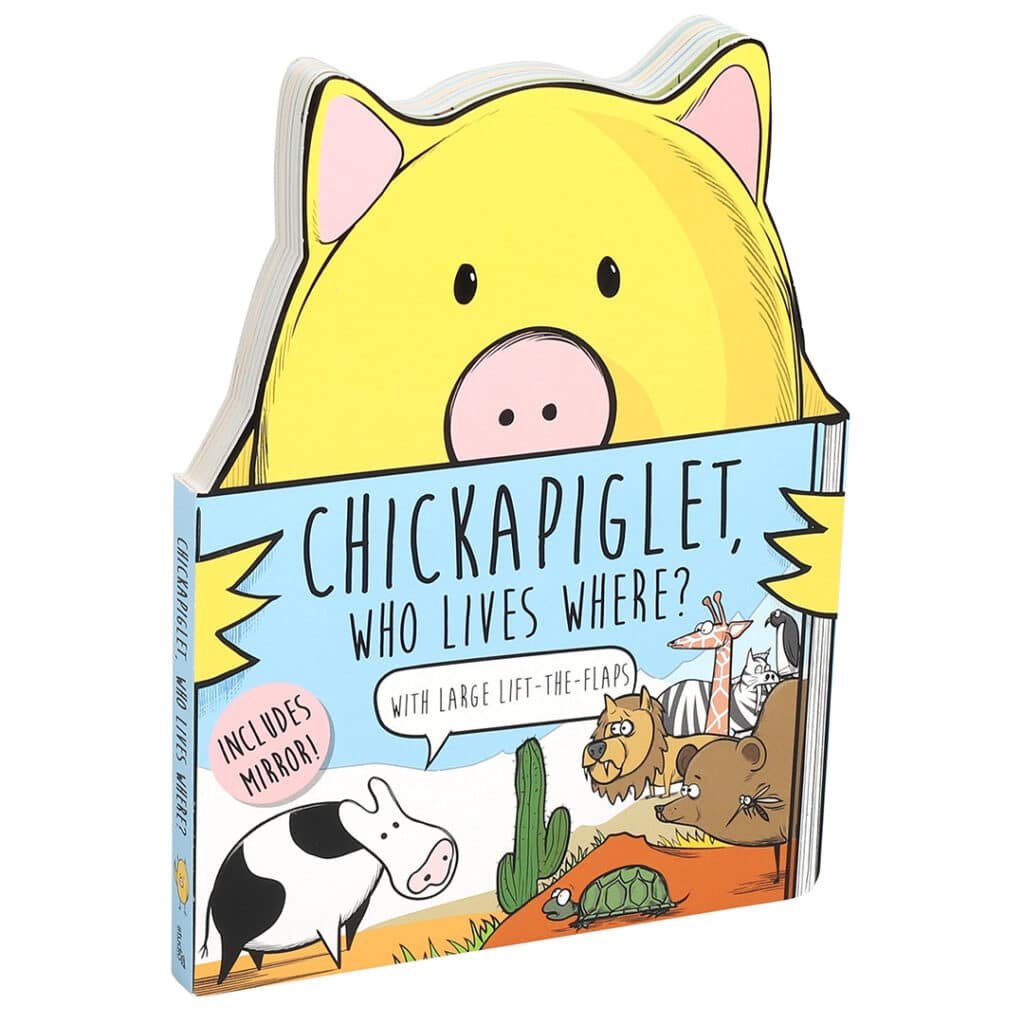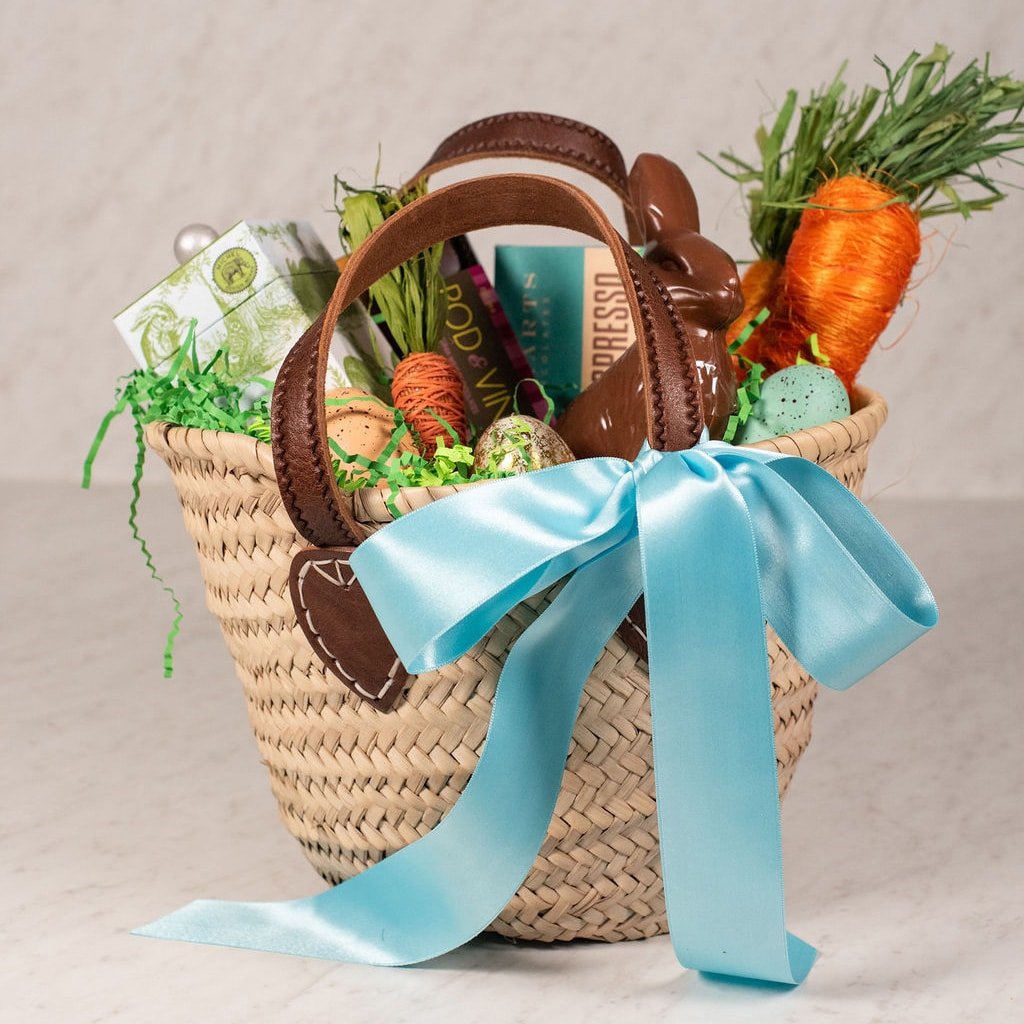 This handmade pillow and matching lavender sachet—made exclusively by Wine & Country and local Artist Maria Pace—will fill your home with serenity and calm. It's never been easier to add a touch of spring decor to your Easter baskets than with these locally-made designs. Shop the Maria Pace collection here.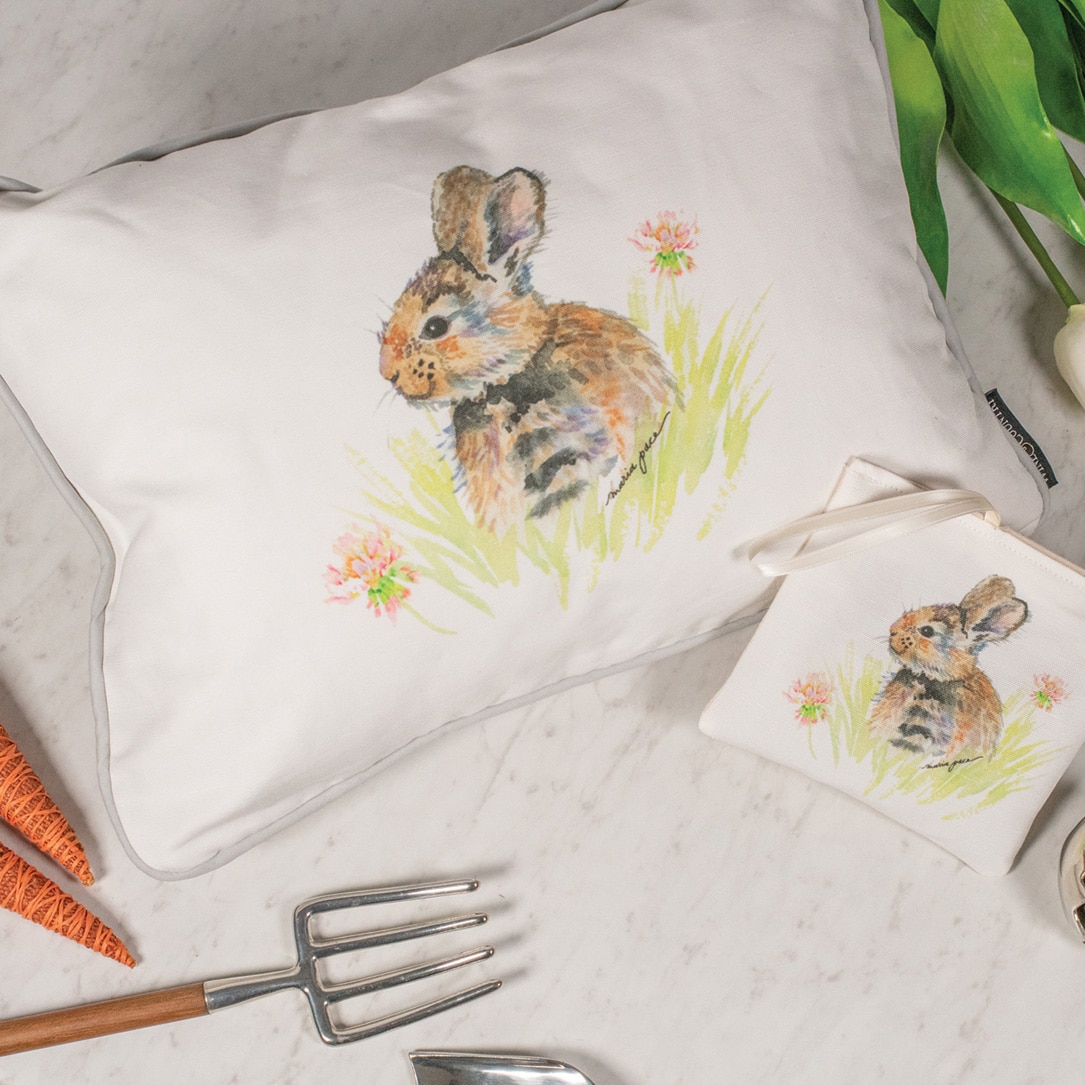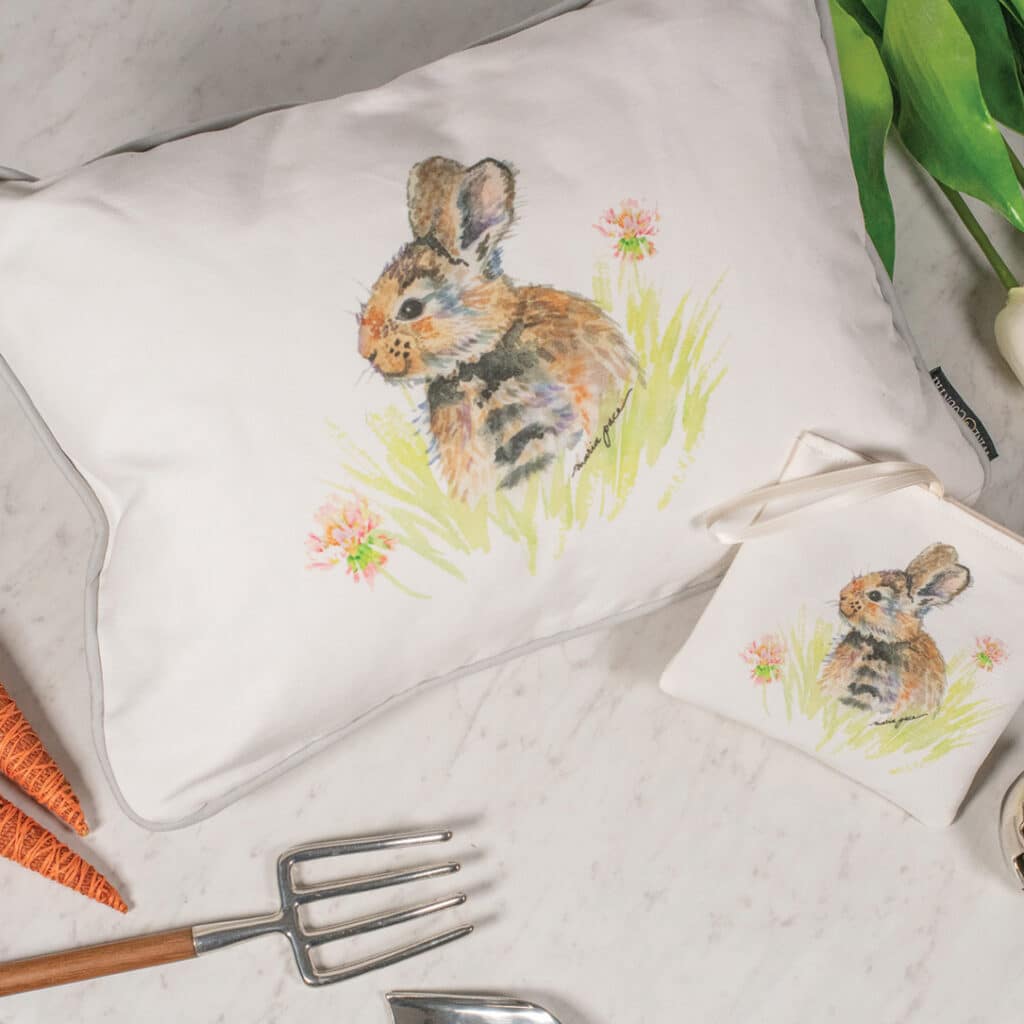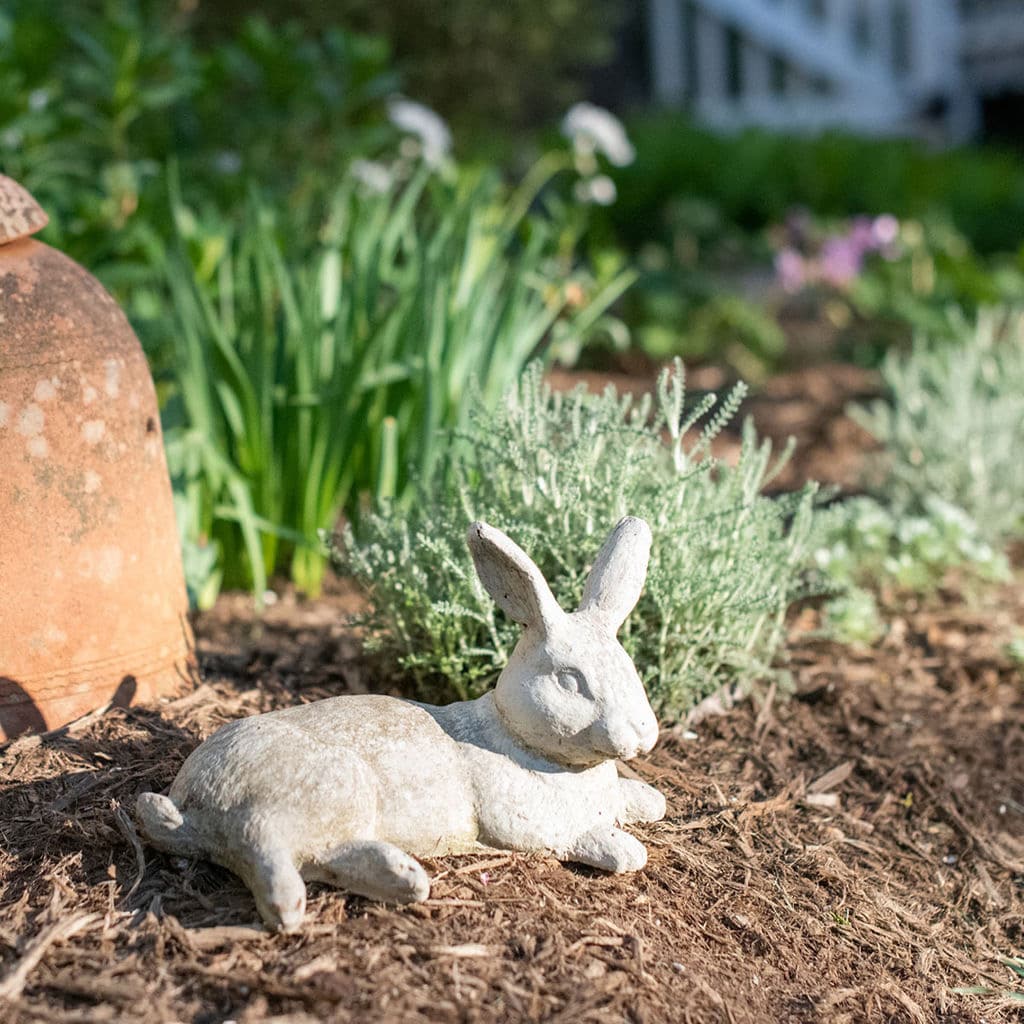 Made in the Shenandoah Valley, this precious lying baby bunny garden statue is made of concrete and will develop a lovely aged patina with every passing season, adding whimsy to your garden beds. Shop the Bunny statue here.
This original illustration by local watercolorist Maria Pace makes a charming addition to your home. Her intuitive connection to nature is evident in every brushstroke as she captures her subjects. Hand sewn on all-natural fabric and finished with an elegant bias, the towel is both pretty and practical, making it an ideal addition to your kitchen or as part of your serving. Shop the Maria Pace collection here.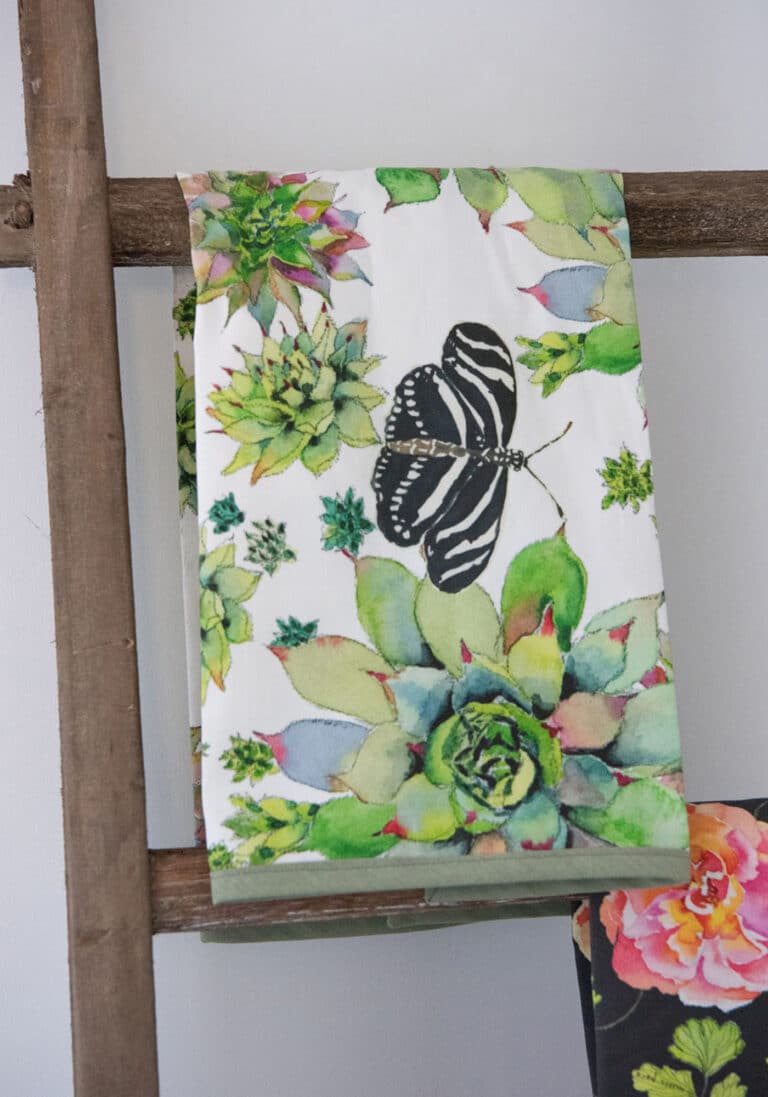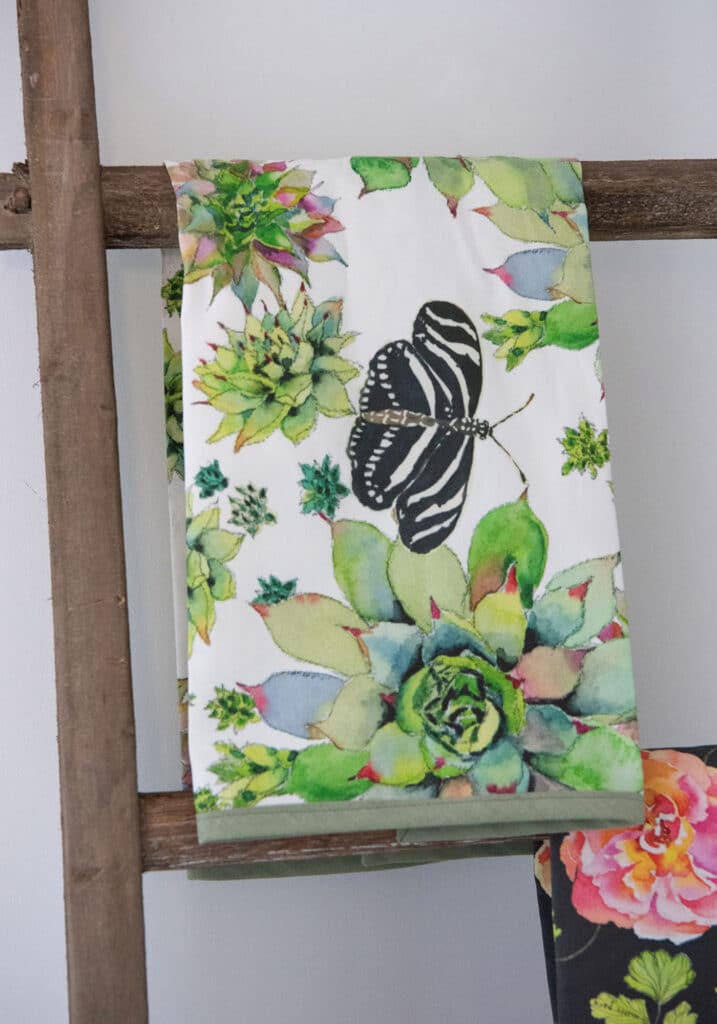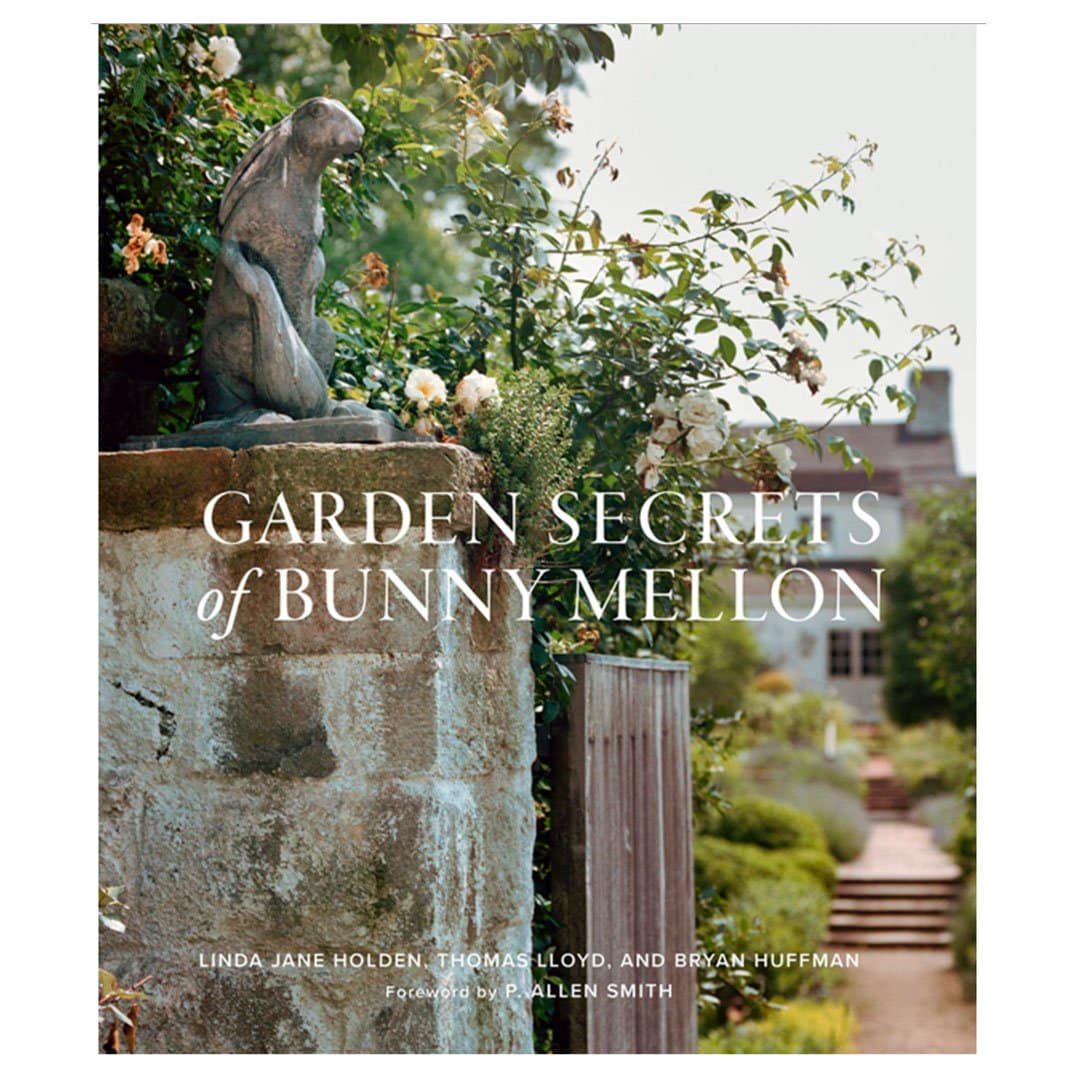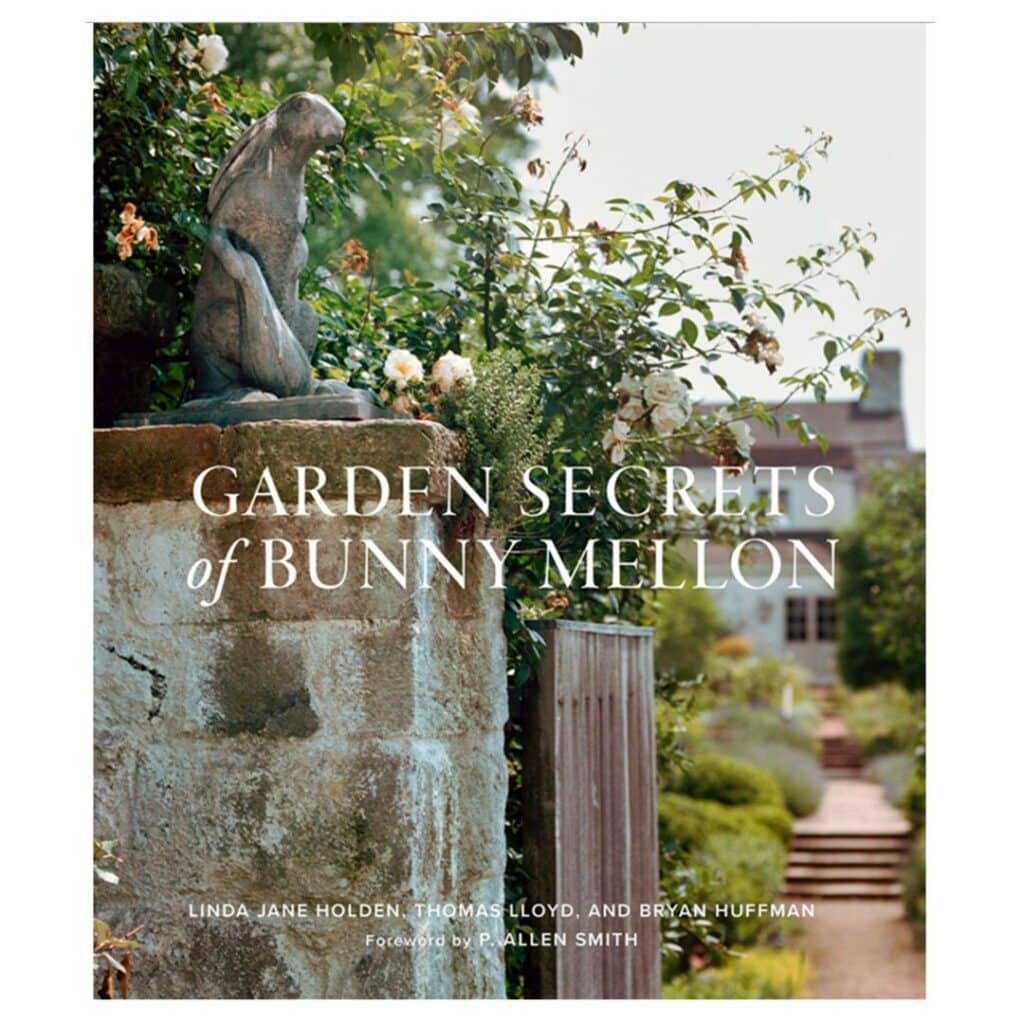 A treasure trove of Bunny Mellon's garden design philosophy and advice from her personal archive of life at her Virginia home, Oak Spring Farm Estate in Upperville, Garden Secrets of Bunny Mellon is for anyone who has enjoyed time spent in a garden, no matter whether they are aspiring garden makers or someone who manage large estates. This collection is comprised of extracts from Mellon's own writings and garden notes, as well as photographs and drawings from her archive. Shop this book here. Look for a behind-the-scenes Wine & Country tour of Mellon's gardens in the upcoming issue of Wine & Country Life.
Signs of spring are popping up everywhere. Why not welcome the season into your wardrobe, too? Make Easter basket stuffers out of our collection of spring jewelry, featuring butterflies, bees, Dogwood blooms and more, make it easy and fun. Shown here is a butterfly + pearl pendant on a genuine freshwater pearl necklace. Explore the entire collection here.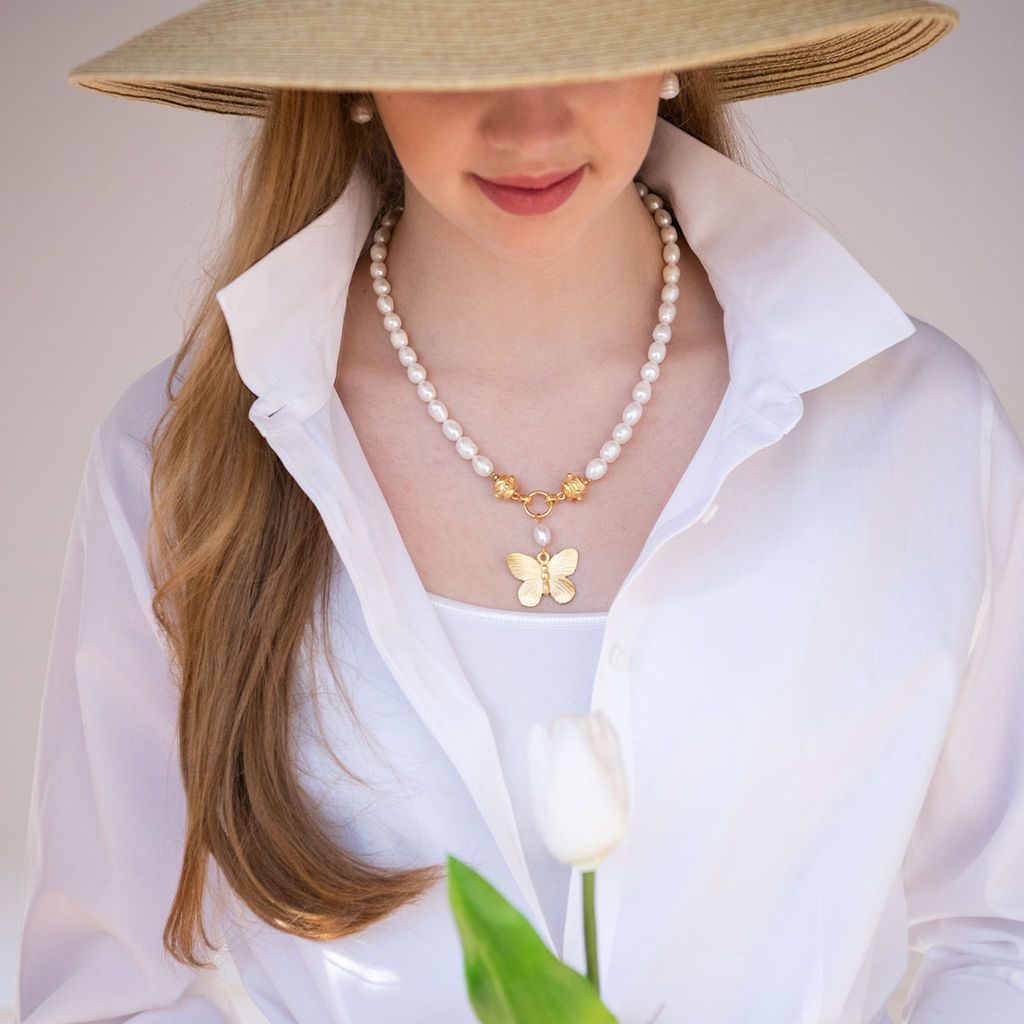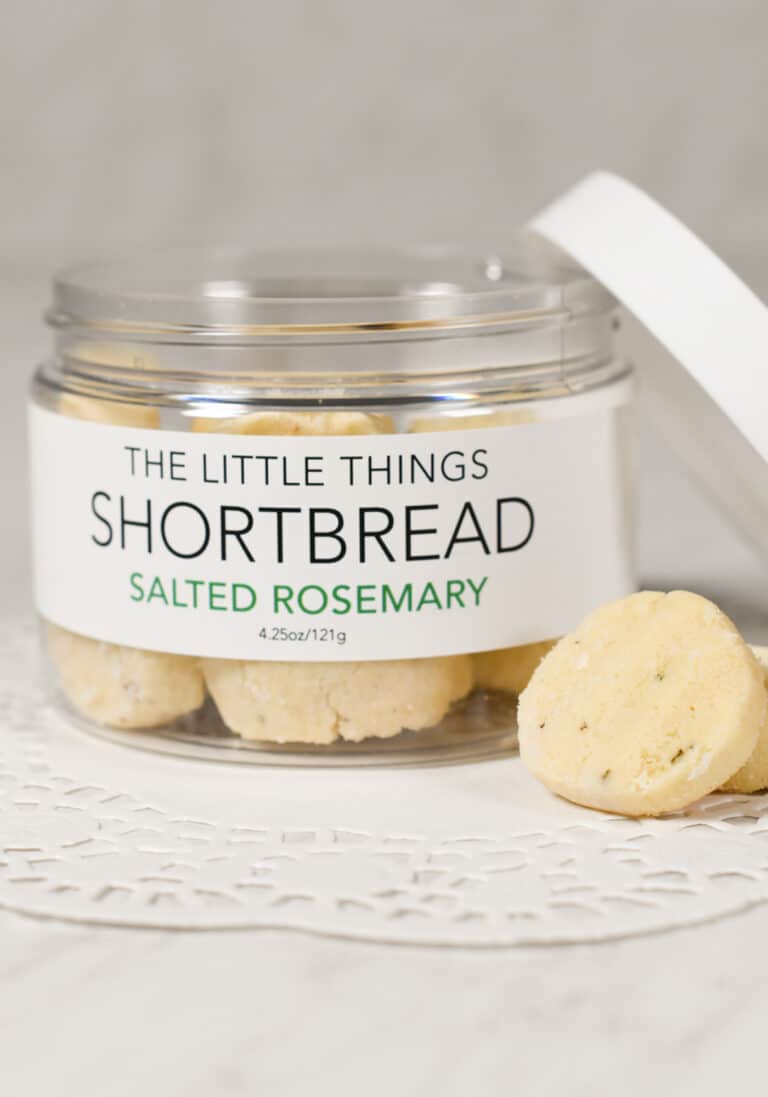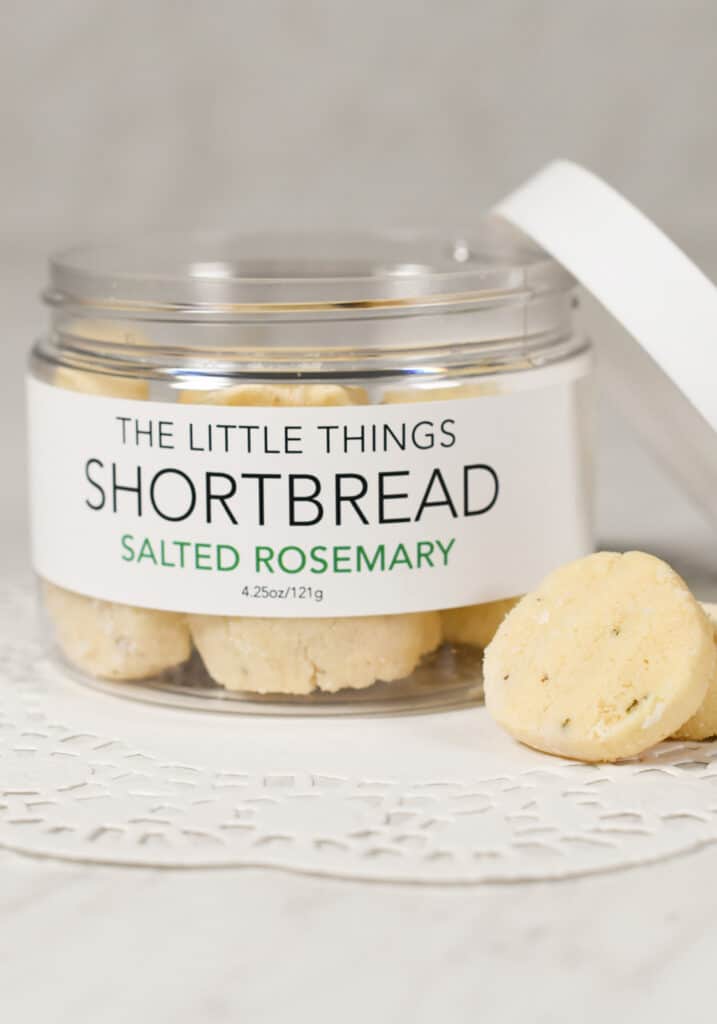 From mouthwatering shortbread cookies to chocolate bars and truffles, we have a decadent array of sweets to tempt your sweetheart, and all made here in Central Virginia. Shown here is The Little Things' salted rosemary shortbread. Made with homegrown rosemary and additional rice flour, this shortbread is buttery, crispy, and amazingly addictive with a dash of Maldon Sea Salt. The unique flavor of salted rosemary and buttery shortbread makes this a favorite among customers, and the round, elegant packaging makes it the perfect Easter basket stuffer idea. Shop Easter treats here.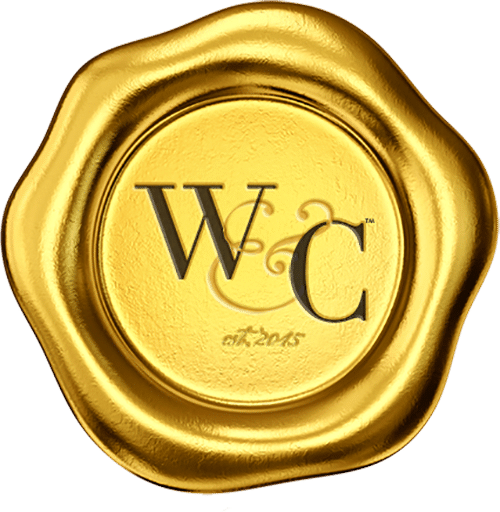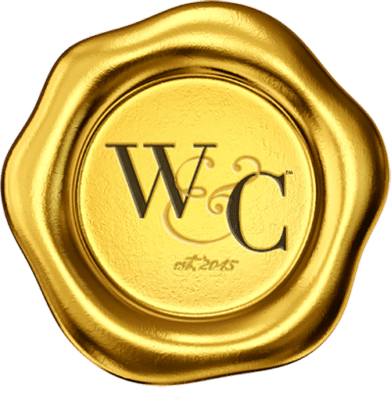 Wine & Country celebrates elevated living in Virginia Wine Country. Wine & Country Life, a semi-annual life & style magazine, and Wine & Country Weddings, an annual art book celebrating elegant Virginia weddings, are complemented by the Wine & Country Shop in Ivy, VA—a beautiful lifestyle boutique that brings the pages of the magazines to life. The Shop features over 40 Virginia artisans with everything from tailgating essentials and Dubarry attire to locally made foods and award-winning Virginia wines and craft beverages for your next event. Wine & Country covers the grape-growing foothills of the Blue Ridge Mountains from Lynchburg to Leesburg, including points in between like Charlottesville and Middleburg. Ivy Life & Style Media also creates other projects, including CharlottesvilleFamily.com, a collection of local resources including a popular calendar of events, family services guides and features on education, health and family day trips for parents and teachers in Charlottesville, as well as the CharlottesvilleWelcomeBook.com a guide to resources for Charlottesville tourists and newcomers.