24jul2:00 pmCharlottesville Opera Presents: The Merry Widow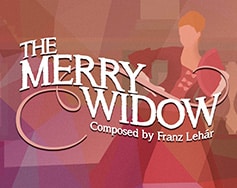 Event Details

The Merry Widow Show Schedule:
Friday, July 22 at 7:30PM
Sunday, July 24 at 2:00PM
The Merry Widow
Hanna Glawari is perhaps the most eligible widow in town, and her many suitors intend to win her hand, at any cost. However, Hanna's heart belongs to a man from her past, who may be too proud to admit his love to win her hand. Join Hanna for this raucous night of dancing, singing, and the best party in all of opera!
Featuring Caroline Worra and Richard Troxell
Directed by Stephanie Havey
Conducted by Larry Loh
English Translation by Ted and Deena Puffer
Presenting Sponsor: The Joseph and Robert Cornell Memorial Foundation
more