DuCard Vineyards is a boutique winery nestled in the foothills of the Shenandoah National Park.
A visit to the vineyard offers our guests fabulous views, a relaxing and friendly atmosphere, and award-winning wines.
Enjoy a sampling at the tasting bar or let us pamper you with our seated flight program. We invite you and your friends, human and four-legged, to settle in for the afternoon on one of our stream- and mountain-side patios with a glass of your favorite wine.
DuCard wines are handmade using traditional methods, in our on-site winery, from grapes grown by us at our three local Madison County vineyard sites.This level of Authenticity, which was the norm 10 to 20 years ago as the Virginia wine industry was just getting started, is less common now.But we consider it extremely important both for producing high quality wines that express a sense of 'place' or local terroir and also for providing customers with the memorable experience they are increasingly looking for in a country getaway wine tasting.
Today is the perfect day to discover DuCard! Cheers!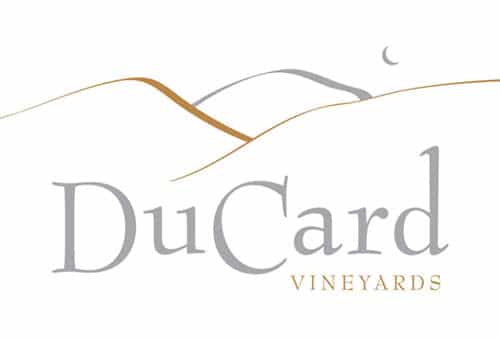 Did You KNow?
Nestled in Old Rag & White Oak Falls
Virginia's Greenest Winery
Pet-Friendly
Favorite Wine, Beer or Cider
Petit Verdot / Winemaker Julien Durantie
SERVING 
Central Virginia
Northern Virginia
Maryland
SERVICES
Wine Tasting
Wine Sales
Seated Flights
EVENTS AT DUCARD VINEYARDS
Join us for these upcoming events. We look forward to seeing you soon!
Interested in learning more?
Please complete the form below to learn more about DuCard Vineyards' services:
Interested in learning more? Please complete the form below to learn more about DuCard Vineyards' services: