At Foothill, we help you get the dream space you've always wanted.
From total water management solutions to beautiful landscape lighting you can count on us to walk with you every step from concept to implementation.Our dedication to customer service and being at the forefront of industry innovation is what has made usCentral Virginia's leading provider of irrigation installation, maintenance and related services for more than 30 years.
At Foothill, expertise doesn't end with irrigation – it's only the beginning. Helping you to manage water efficiently is not only good for the environment, but saves money, too! That's why we offer a wide array of products and services to help you get the most from this precious resource.
Customers select us for our expertise with managing difficult installation projects and stay with us for our attentive customer service.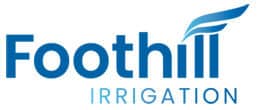 Did You KNow?
Specialization in Equestrian Rings
Vineyards & Specialty Crops Irrigation
Residental Landscape Lighting Services
SERVING 
Residential and Commercial
Charlottesville/Albemarle
Greater Central Virginia
SERVICES
Irrigation Installation & Maintenance
Landscape Lighting
Water Filtration Systems
Interested in learning more?
Please complete the form below to learn more about Foothill Irrigation services:
At Foothill, we help you get the dream space you've always wanted.