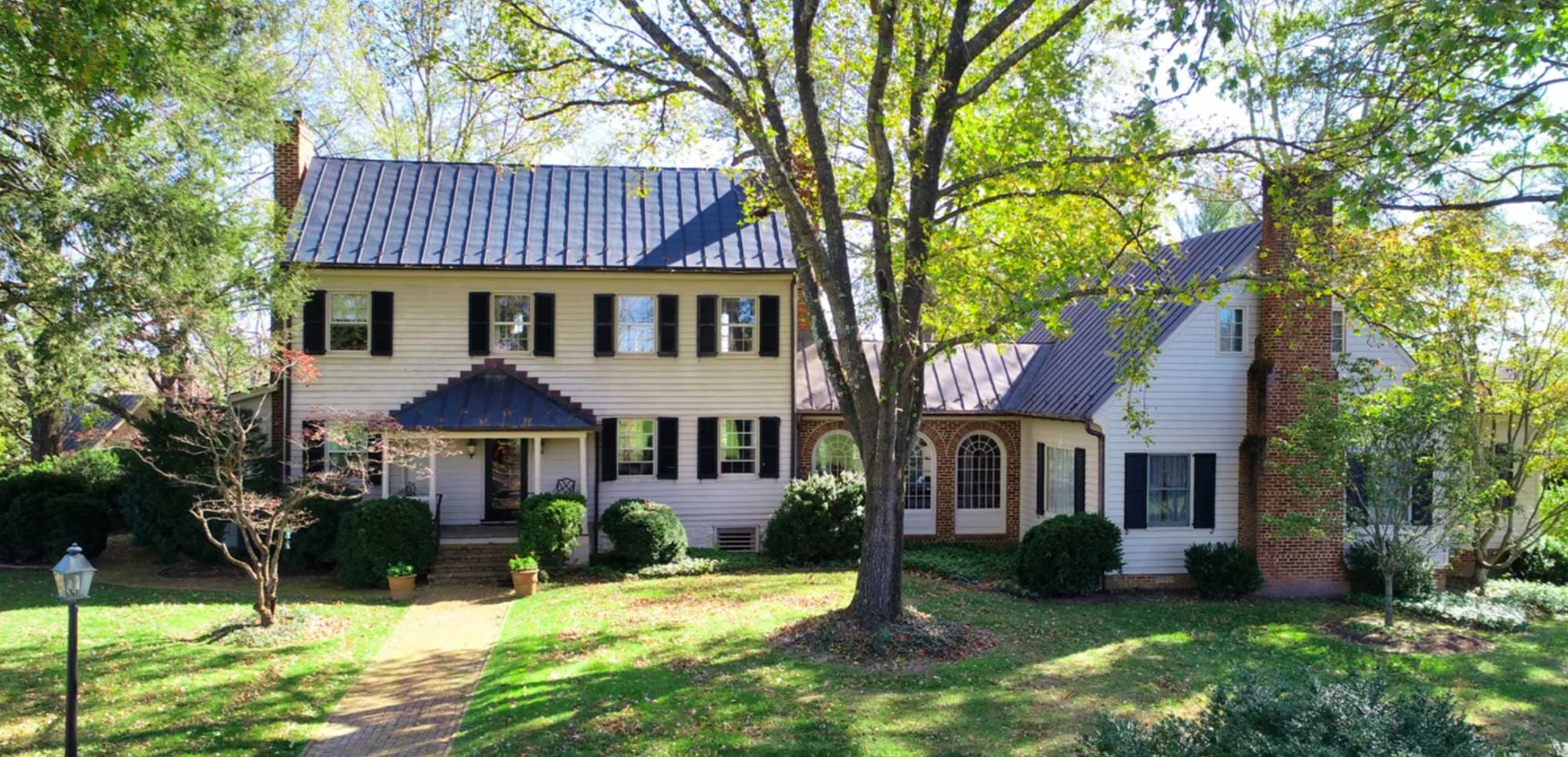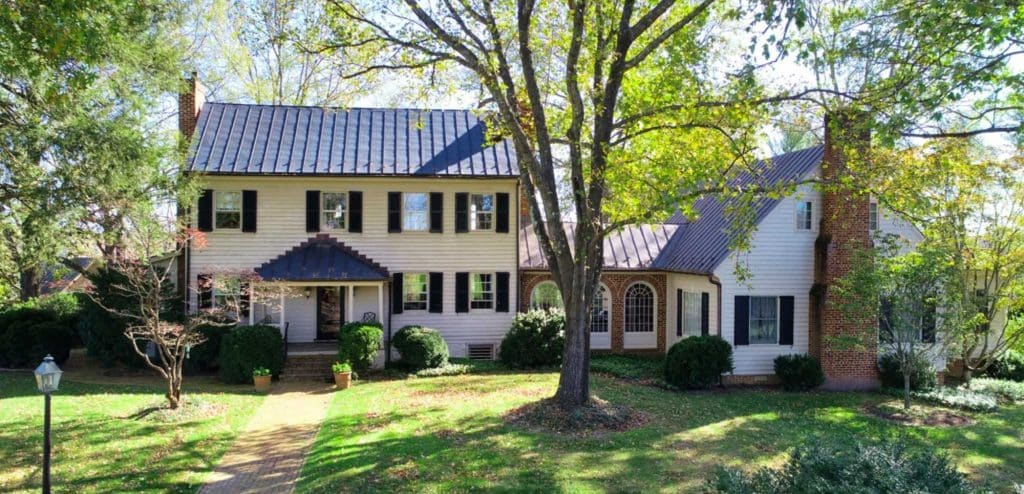 photos: McLean Faulconer

Private, peaceful and perfect describes Meridien—a 40-acre country estate located in NW Albemarle County, offering spectacular views of the Blue Ridge Mountains. The centerpiece of the property is a circa 1830-1840 Colonial, modernized and enlarged home that still exudes character and charm.
The 5-bedroom, clapboard home features a beautifully renovated kitchen, sunroom, dining room, living room, heart pine floors and 5 fireplaces. The property is comprised of lush pastures with board fencing, stables, other outbuildings, a pickleball court and a large pond. The property is under conservation easement with the Virginia Outdoors Foundation.
KEY details
Built circa 1830-1840
Colonial Style
5 Bedrooms & 3.5 Bathrooms
4372 Square Feet & 40.26 Acres
Nearest Wineries
Chisholm Vineyards
Montifalco Vineyard
Early Mountain Vineyards
MERIDIEN
2375 Buck Mountain Road
Free Union, VA 22940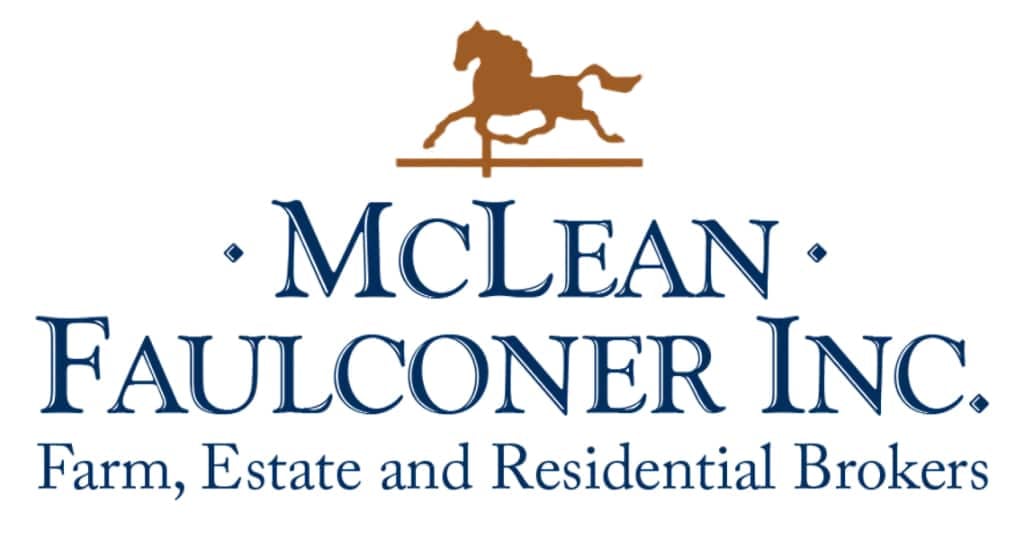 Interested in learning more?
Please complete the form below to learn more about this Wine & Country Property:
Foothills Farm is a charming 4-bedroom farmhouse with over 170 acres of pristine farmland.