We asked Purple Cherry Architects to share a little about their award-winning work. This high-end residential local architecture firm, established in 1996 by Cathy Purple Cherry in Annapolis, Maryland, specializes in custom, luxury residential projects. Here is an inside look on how this architecture firm beautifully works to capture and showcase our spectacular local landscape…
"Where else can you imagine wanting to frame the most breathtaking views than in Albemarle and the surrounding counties? Capturing the layers of hills and mountains in their various shades of green. The rising sun. The setting sun. The picture always changes thanks to Mother Nature but the frame remains the same. That's why it's so important to get the frame right. And that starts in the early design stage with an architect before building a new home or addition.
As the new owners of land in Afton with incredible 180 degrees views, east to west, of the Blue Ridge Mountains, my husband and I have the great opportunity to frame many views. When determining those views, I am looking from the east to west as well as from the ground to the sky. In understanding how various architectural elements can affect view, my specific homesite is informing my desired floor plan and elevation elements. In specifically desiring a southwest ground-to-sky view, I know my porch cannot be in the same view, as the roof would cut off the sky view. In my desire to go 12 feet high with glass to get that full ground-to-sky frame, the porch will slide to the south face providing shade from the mid-sun. It will also slide towards the east corner to allow the southwest corner of the main great room to have the most powerful framed view. The porch itself will have three open walls capturing the full 180 degrees panoramic live picture.
As a custom high-end residential design architect, my responsibility to our clients is to create incredible spaces. This includes determining important connections to the surrounding landscape. In polar opposition to the mid-twentieth century speculative home design approach that looked inward more than outward, the twenty-first century custom home client is wanting to bring nature inside. Biophilic design strives to connect architecture with nature for the known health benefits of stress reduction and increased healing, productivity and learning. Natural light and visual connections to nature feed our souls and lift up our spirits. I can't imagine anything better than a home that supports our emotional well being.
Views can be captured in a variety of ways. Interior windows can be used to transfer outside views to interior corridors, or they can create clear through views from front yards to back yards. The beauty in nature can be framed through a variety of architectural shapes creating different 'paintings' on our interior walls. Each framed view is unique and should be treated as such.
In creating the right design, we may ask our clients if they like to sleep in or not. If they do, then we wouldn't place the master bedroom on the east or rising sun side of the house, but rather we would put it on the west side of the house. We would frame the sunset for those summertime evenings reading in bed. If our client is an early riser, we might do the exact opposite, flooding the master suite with incredible sunrises. For each and every client, the framed views are different and are unique to that client's home. With the development of new residential products, operable glass panes are getting bigger than ever, window walls are sliding away, window frames are getting narrower, screening is becoming relatively invisible and bronze interior frames are trending. All of these options are inviting the views to come to the foreground of design, and allowing incredible projects to happen and inspirational spaces to come alive." ~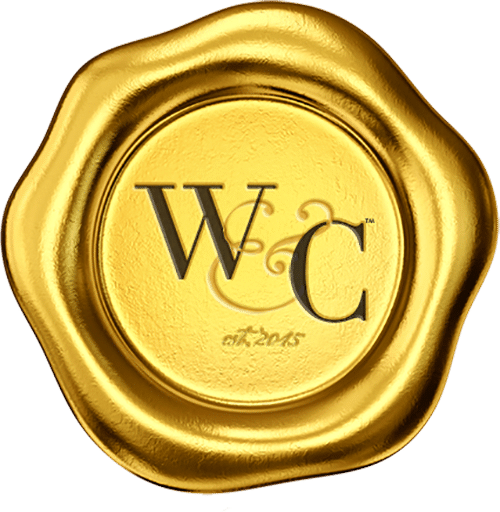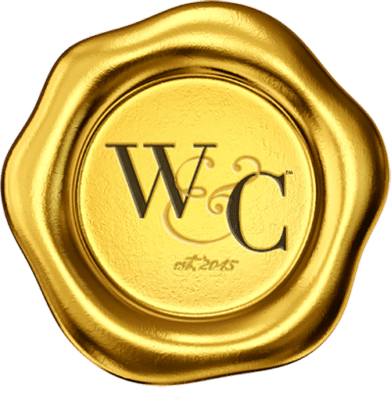 Wine & Country celebrates elevated living in Virginia Wine Country. Wine & Country Life, a semi-annual life & style magazine, and Wine & Country Weddings, an annual art book celebrating elegant Virginia weddings, are complemented by the Wine & Country Shop in Ivy, VA—a beautiful lifestyle boutique that brings the pages of the magazines to life. The Shop features over 40 Virginia artisans with everything from tailgating essentials and Dubarry attire to locally made foods and award-winning Virginia wines and craft beverages for your next event. Wine & Country covers the grape-growing foothills of the Blue Ridge Mountains from Lynchburg to Leesburg, including points in between like Charlottesville and Middleburg. Ivy Life & Style Media also creates other projects, including CharlottesvilleFamily.com, a collection of local resources including a popular calendar of events, family services guides and features on education, health and family day trips for parents and teachers in Charlottesville, as well as the CharlottesvilleWelcomeBook.com a guide to resources for Charlottesville tourists and newcomers.