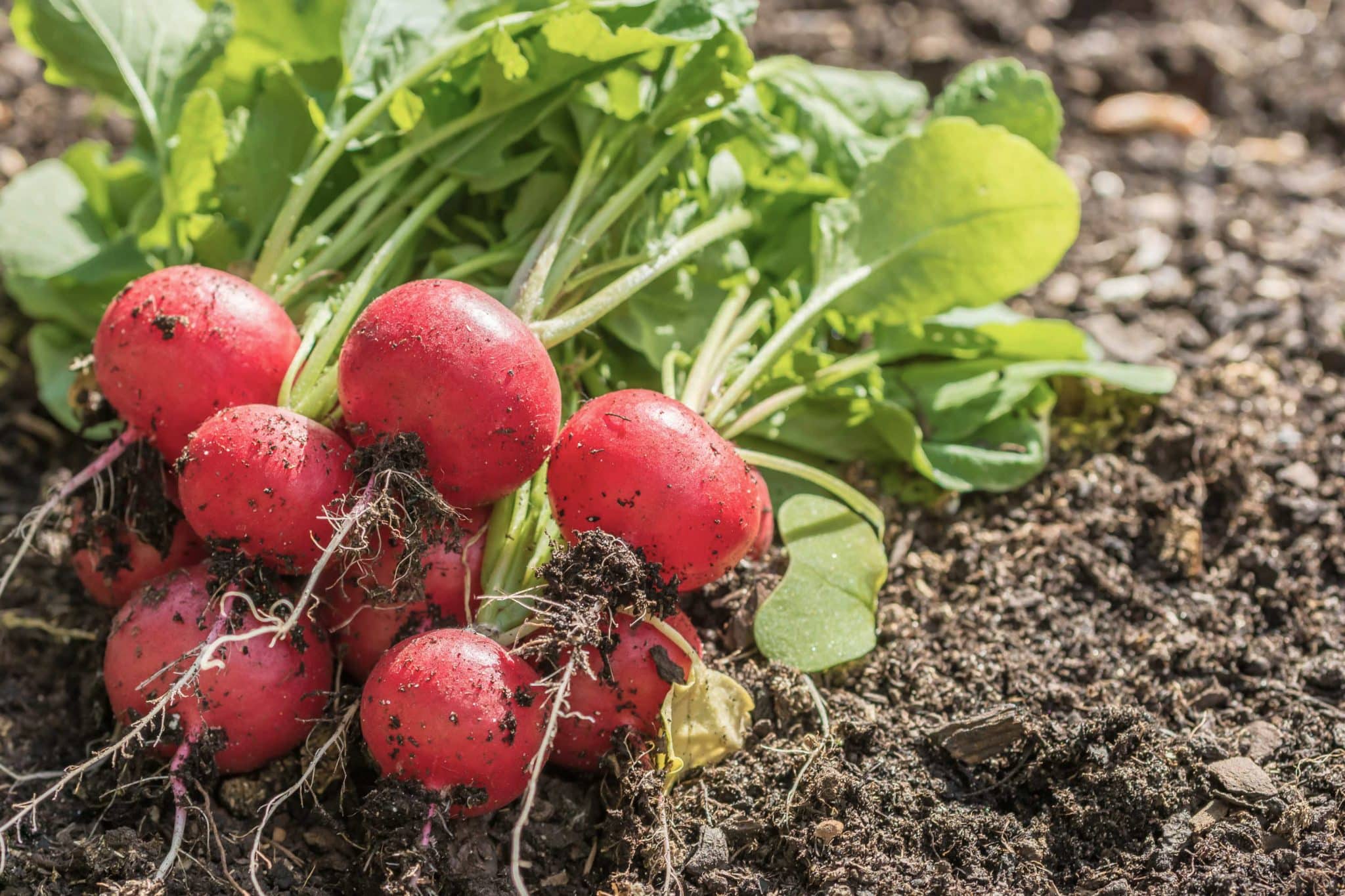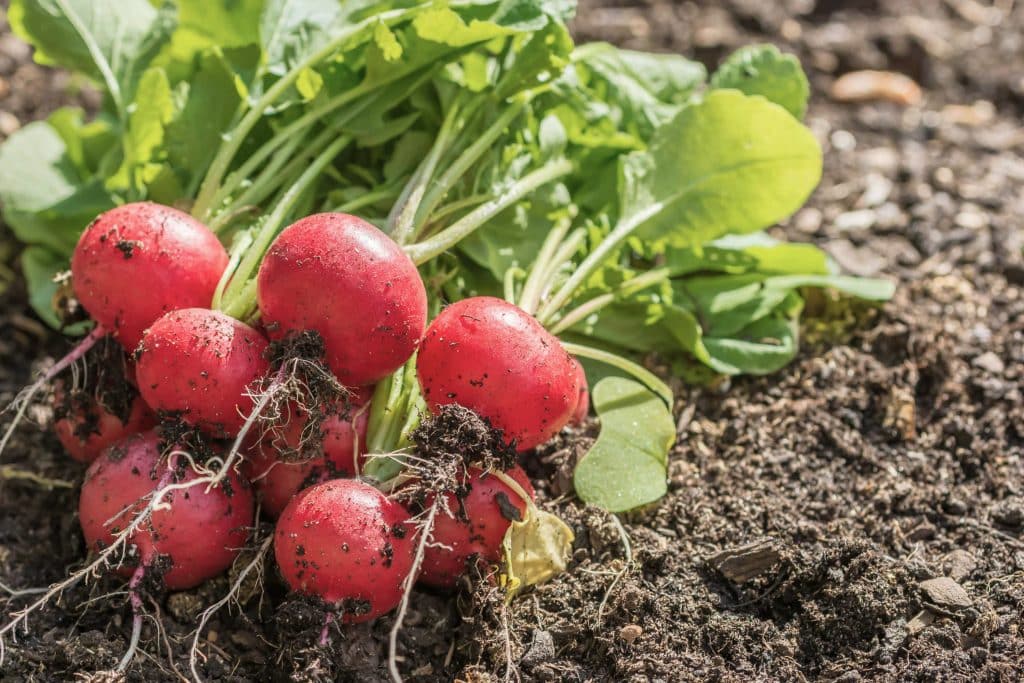 Gardening season is all around us, be it in your backyard or indoors! Even if you aren't a gardener yourself, we all know someone whose happy place is being immersed and tending to her vegetables, annuals or houseplants. With the right tools and accessories, every gardener can create a dream oasis, whether it's a beautiful border or a kitchen garden filled with fresh vegetables and herbs for farm-to-table cooking.
Keeping in mind that the best gifts are personal and meaningful, the Wine & Country Shop's Gardening Collection offers an array of items, from locally-made artisan garden tools, planters and seed kits to fashionable garden accessories, books and more. Scroll on to uncover a selection of items that everyone from an occasional planter to a dedicated horticulturist will love.
Canvas Gardening Tote Belt
The perfect way to keep gardening tools organized, this canvas belt is not only stylish but efficient, functional and built to last. Designed with frequent use in mind, this belt has pockets able to fit a wide variety of gardening tools for any project. Plus, it has spots for both a water bottle to ensure you are staying hydrated and a phone for those who enjoy listening to music while working. The water-proof canvas and high-quality leather ensure durability, and slowly fade to a unique and timeless patina, creating additional worn beauty. Style, function and quality come together in this belt, making it a life-long gift perfect for any avid gardener. Shop here.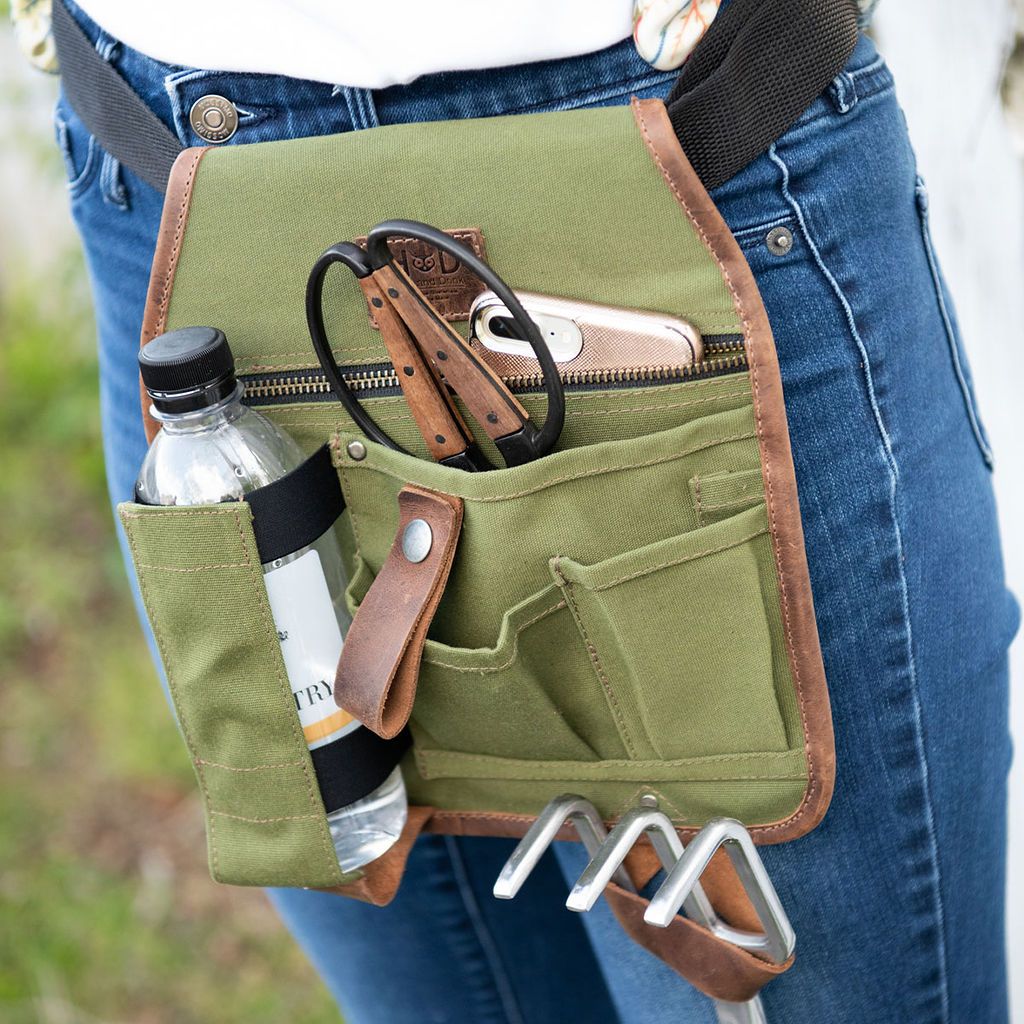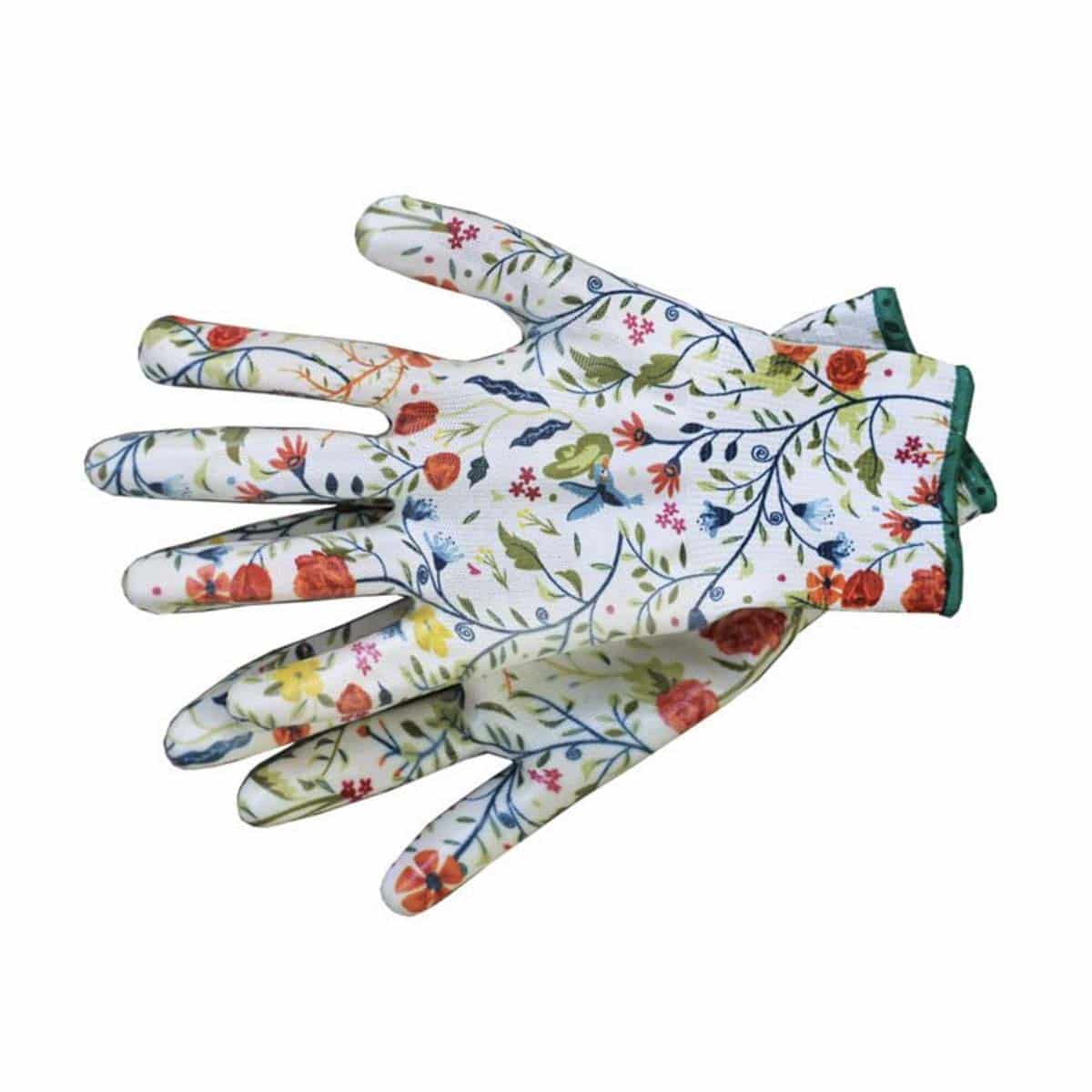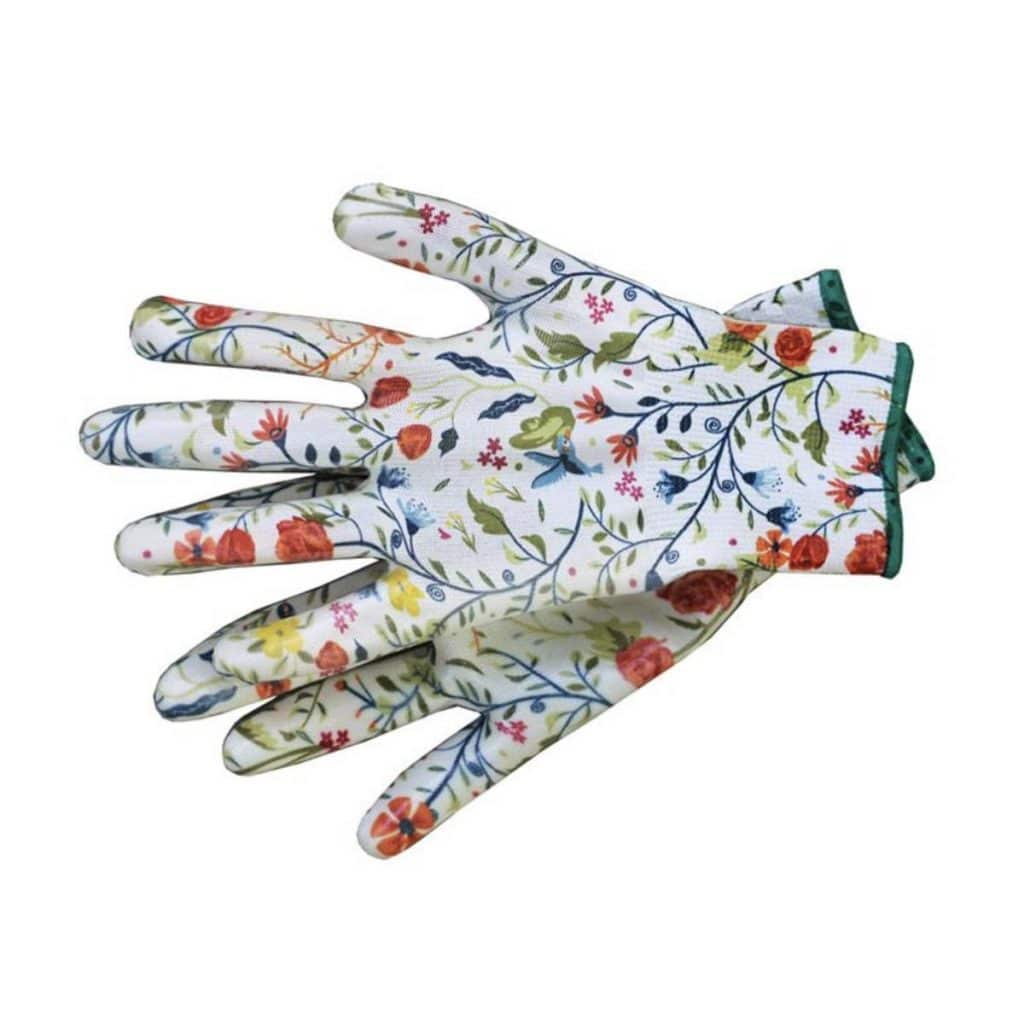 English Blooms Weeding Gloves
Keeping the hands protected while gardening is key, especially since a gardener's hands are constantly coming in contact with abrasive weeds, thorns and other plant-based aggravants in pursuit of a more beautiful space. Made in a charming floral print sure to please any gardener, these chic yet durable gloves make an excellent gift for gardeners looking to keep their hands protected in style. To protect the most involved parts of the hands, they are fitted and coated in waterproof, clear nitrile on the palms and fingertips, while the back remains uncoated to allow breathability and movement. Most importantly, these gloves are thin enough to grab ahold of the smallest, peskiest weeds without injury. Shop here.
Garden Tool Set in UVA Ash
Whether gift shopping for a gardening expert or beginner, this set of gardening tools made by a master woodworker in Albemarle County is excellent. Crafted from wood sourced at the University of Virginia, these three essential tools are high-quality, long-lasting artisan pieces unique to the area. Including a planting trowel, fork and weeder, this set is perfect for planting, weeding and maintaining any garden, and are essential additions to any gardener's arsenal. Shop here.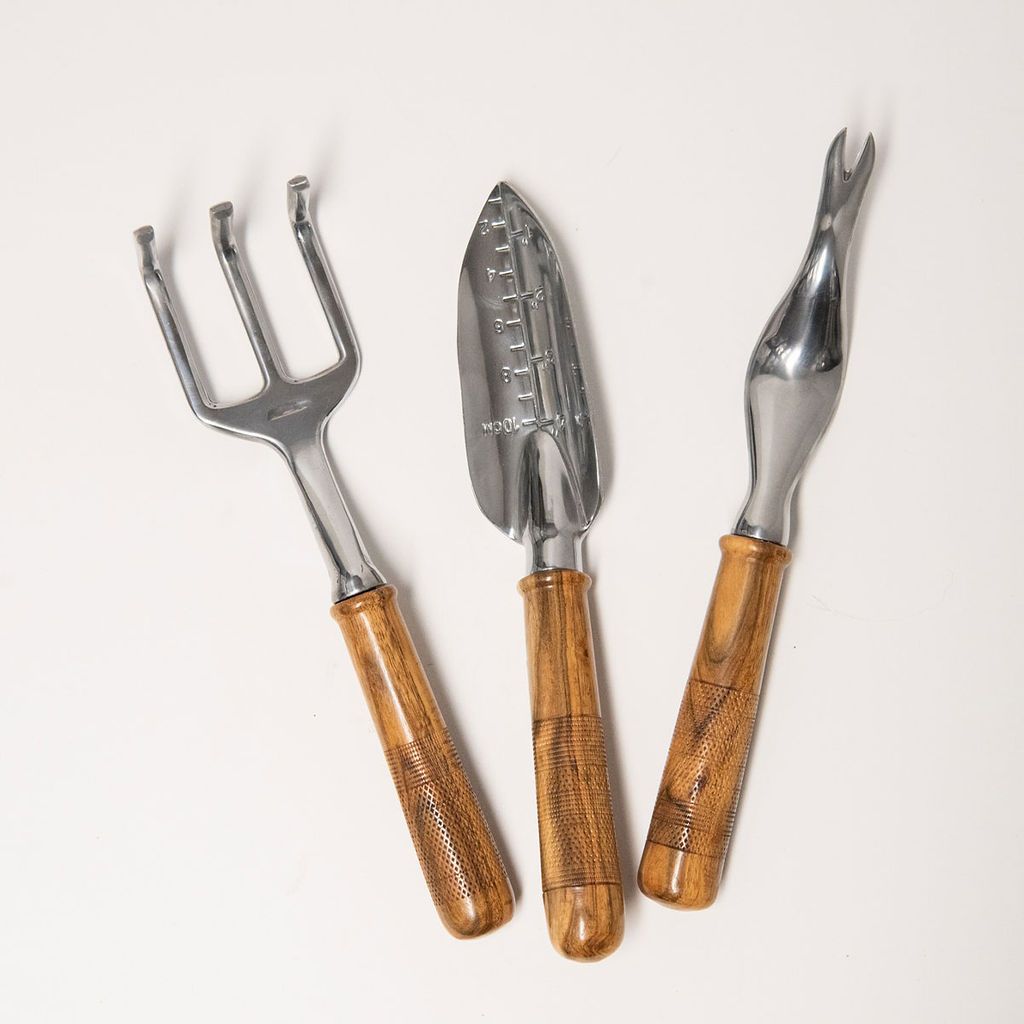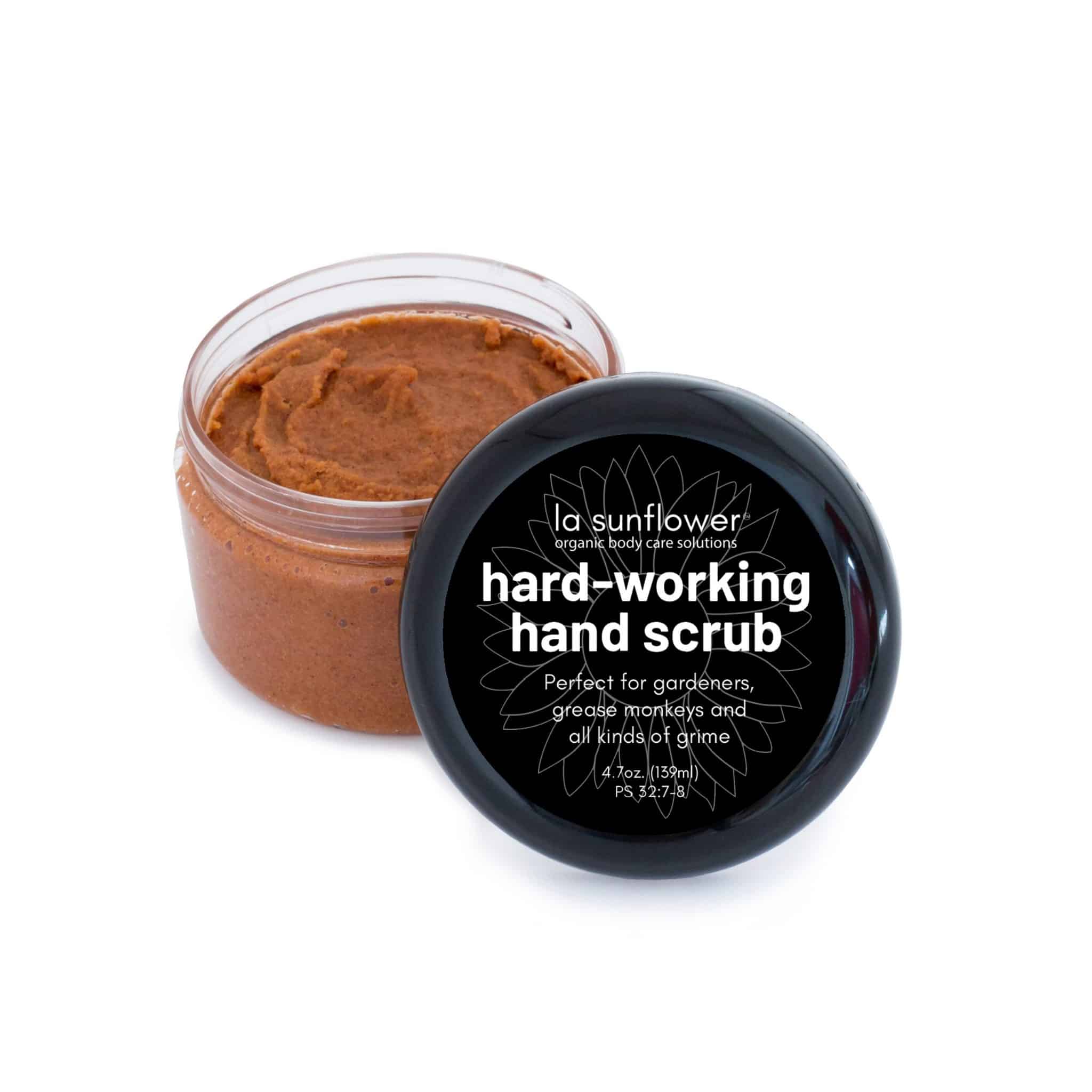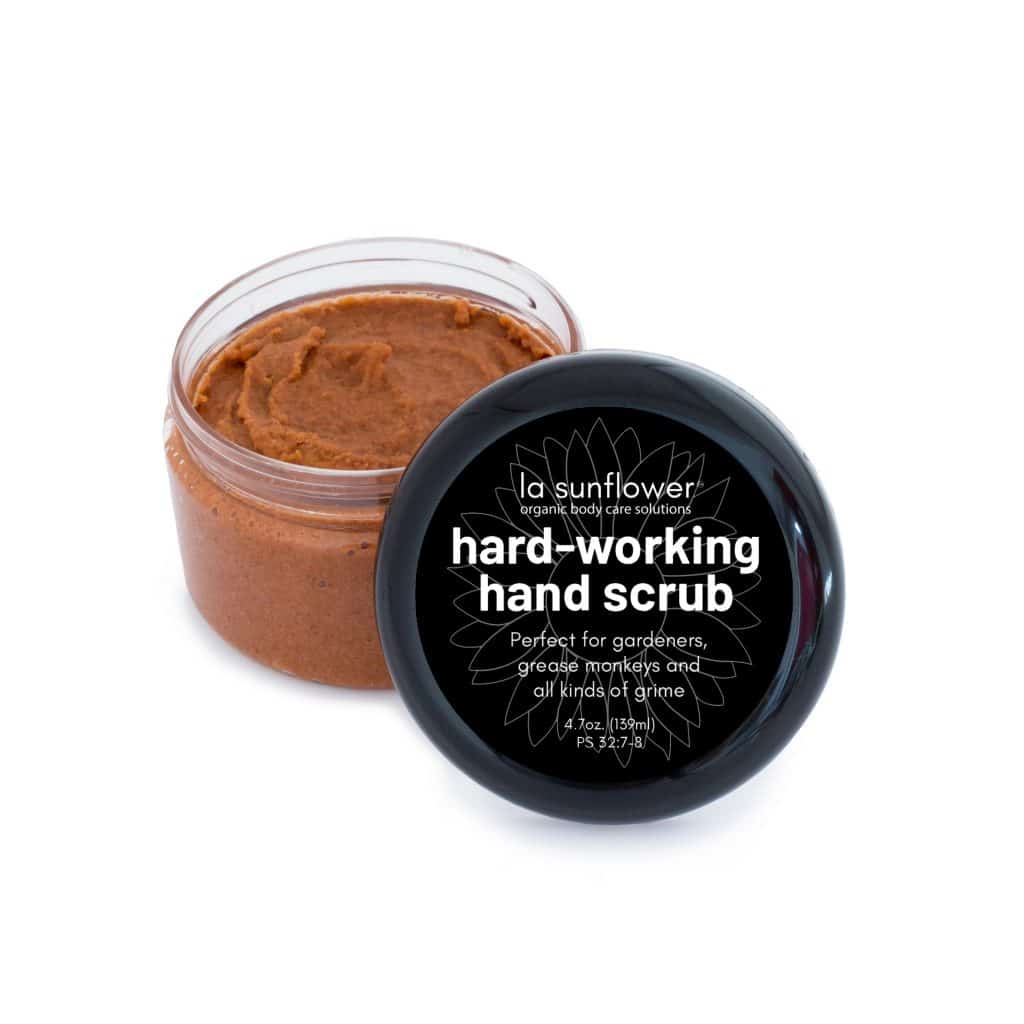 Hard-Working Hand Scrub
While gardening is a labor of love, it often can wreak havoc on the hands. A great gift for active gardeners, this scrub removes dirt and oil while exfoliating to repair hands in need of care from hours spent gardening. Free of harsh, drying chemicals but full of antioxidants, this scrub is made from organic lavender and Roman chamomile, making it a great gift to help the gardeners in your life take care of themselves just as they do of their plants, flowers and shrubs. Shop here.
Gardener's Spade in Walnut
A durable, compact spade made from stainless steel and high-quality walnut, this tool is a great addition to any garden. Able to work easily with soft and difficult soils alike, the comfortable handle makes this easy-to-use spade a great gift idea for any gardener. Along with its ease, the high-quality material and design ensure lifelong use, no matter how much digging, planting and soil spreading the gardener plans to use it for. Shop here.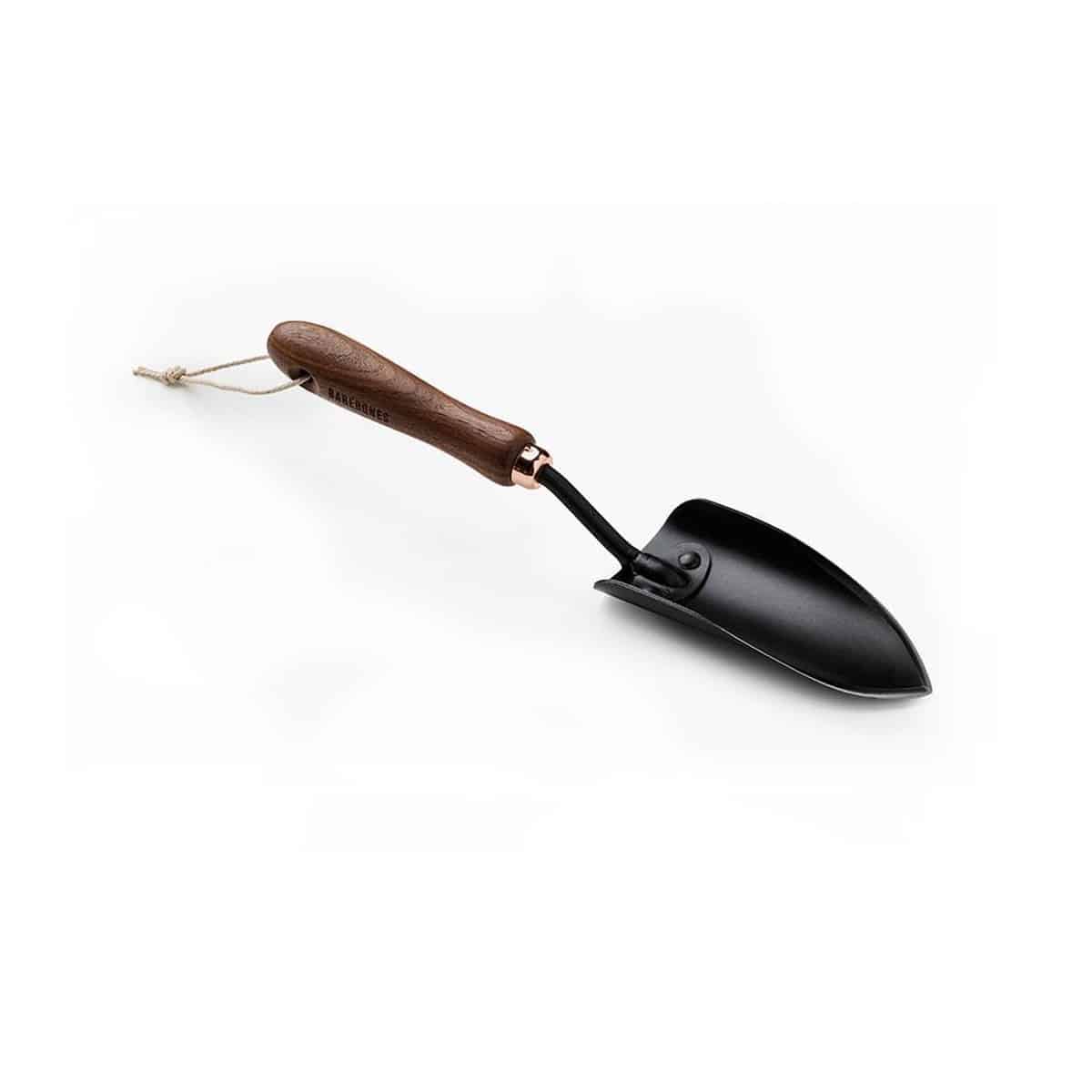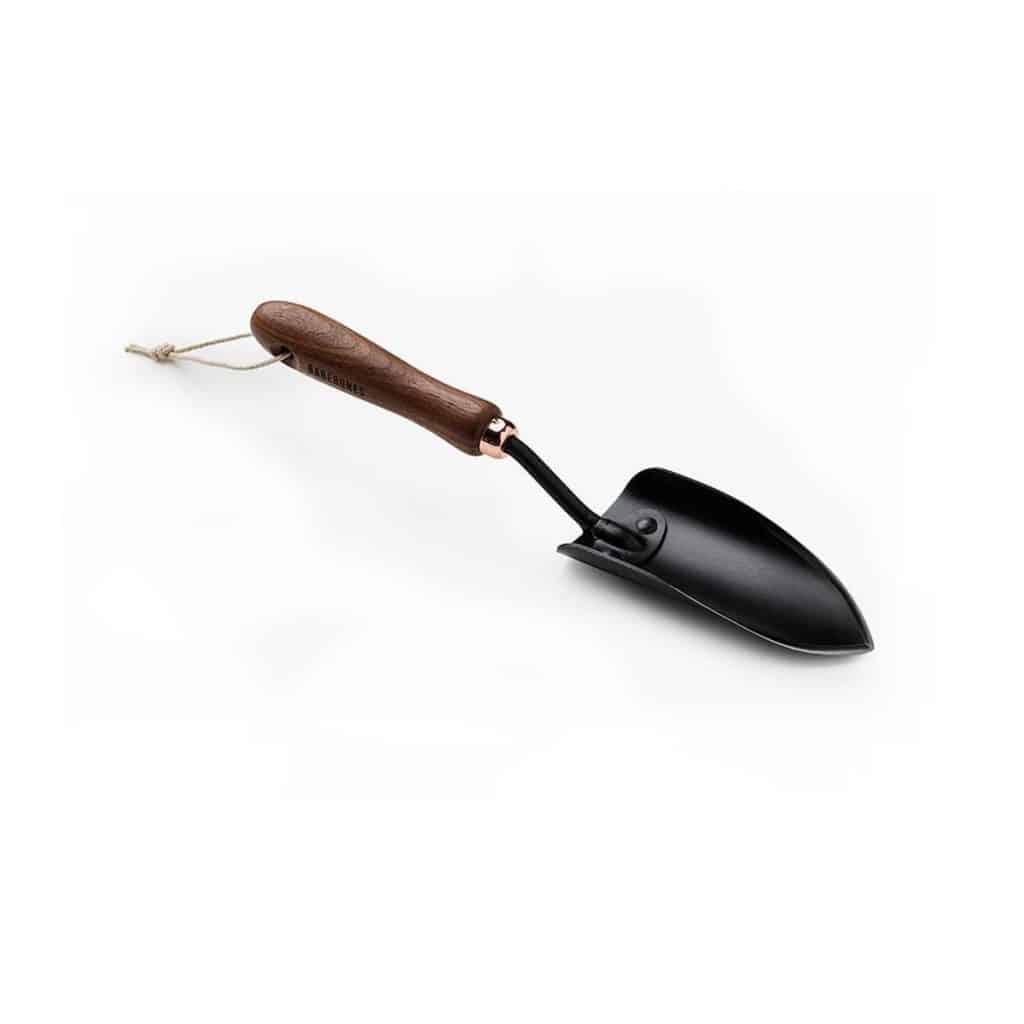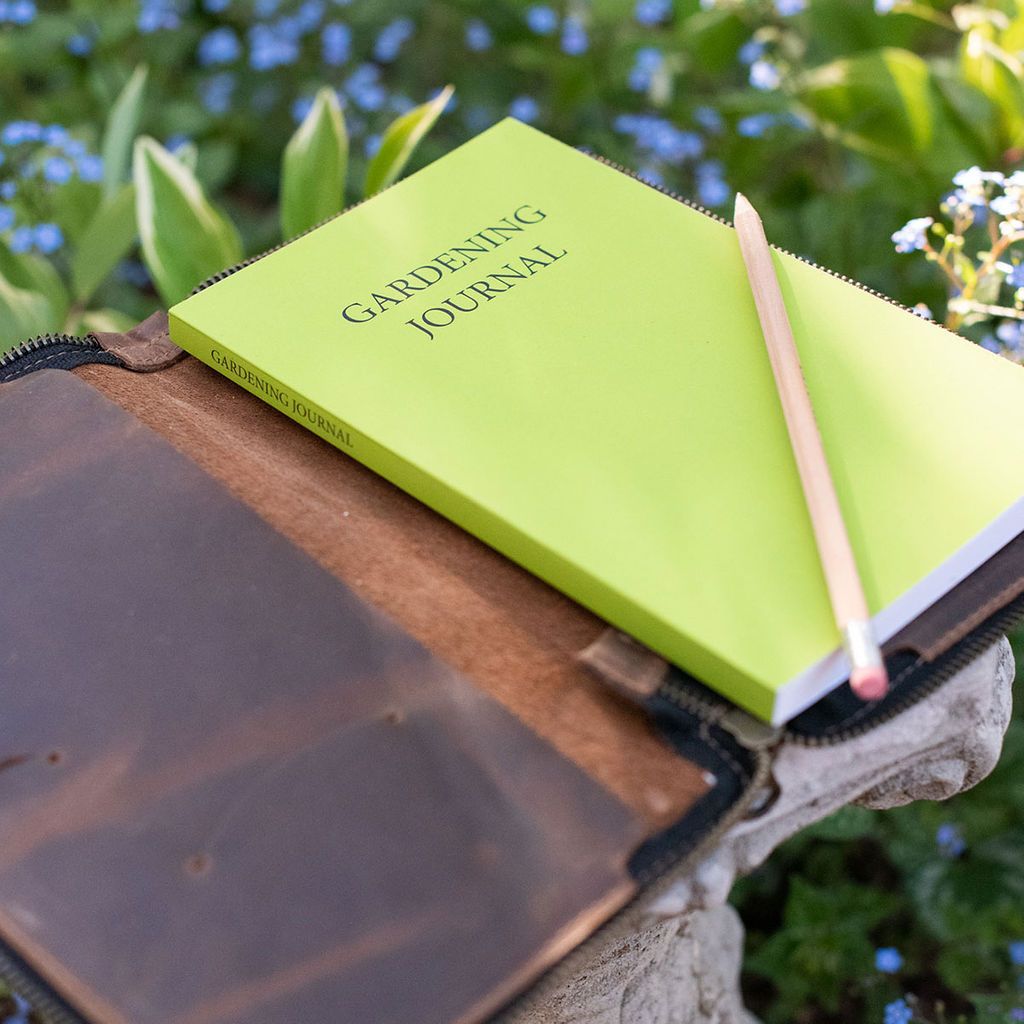 Leather Journal with Zippered Case Plus Garden Insert
A lot of gardening (for beginners and experts alike) is learned through trial and error. This journal is perfect for writing down lessons learned as well as successes, allowing its author to not only keep track of her plants' progress but also learn from their record-keeping. The timeless leather case protects the journal in style while making it easy to carry around with the rest of your gardening tools. Organized with easy-to-use spaces indicating dates and plants for straightforward use, this journal is an incredible gift for any meticulous gardener looking to document and learn from her garden's growth. Shop here.
Garden Pail Caddy in English Blooms
This floral-printed caddy fits stylishly over any standard five-gallon bucket, allowing gardeners the chance to utilize every slot. Along with adding charming flair to any pail, twelve pockets sewn on the sides allow gardeners to store tools, gloves and other essentials for easy organization and use. The water- and soil-resistant fabric will also keep the caddy clean through even the messiest of projects. Perfect for catching weeds, storing more tools, or holding additional soil and mulch, this caddy is a multi-use gift perfect for every gardener. Shop here.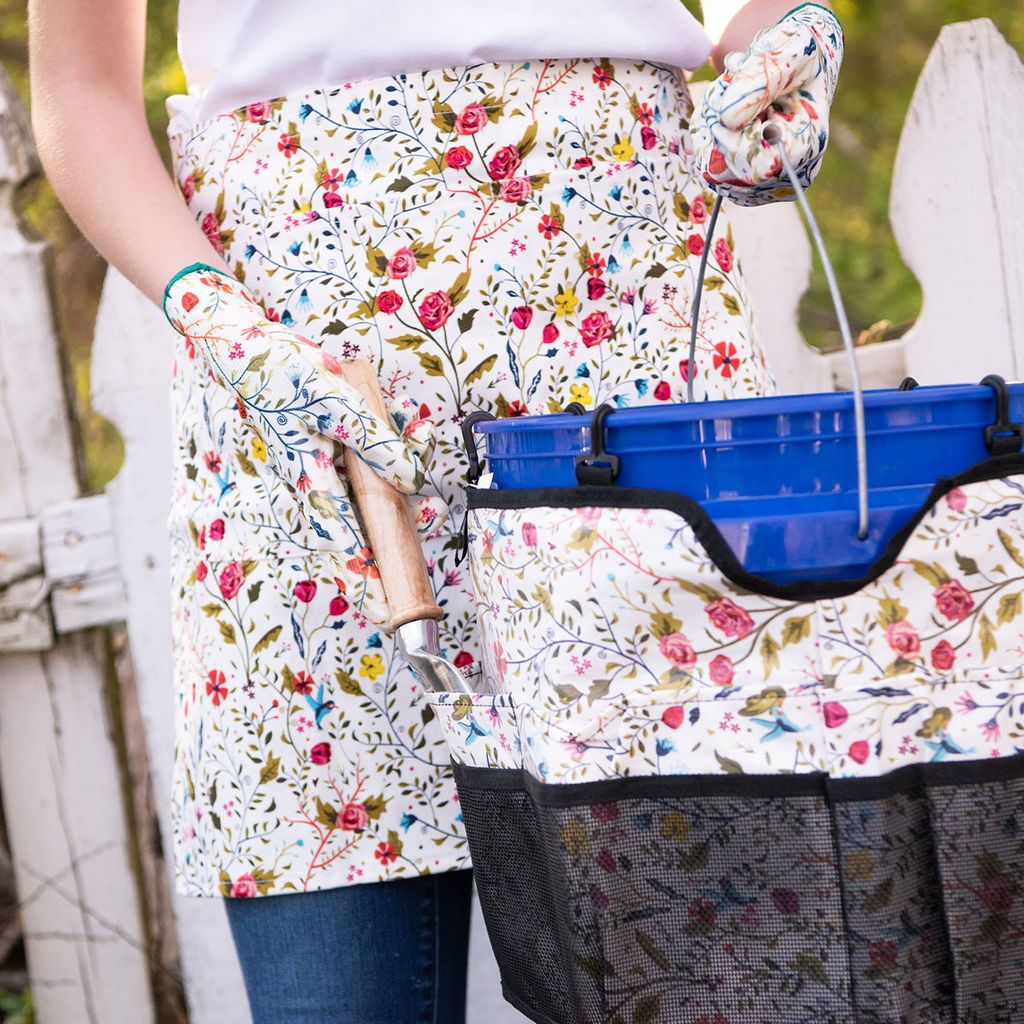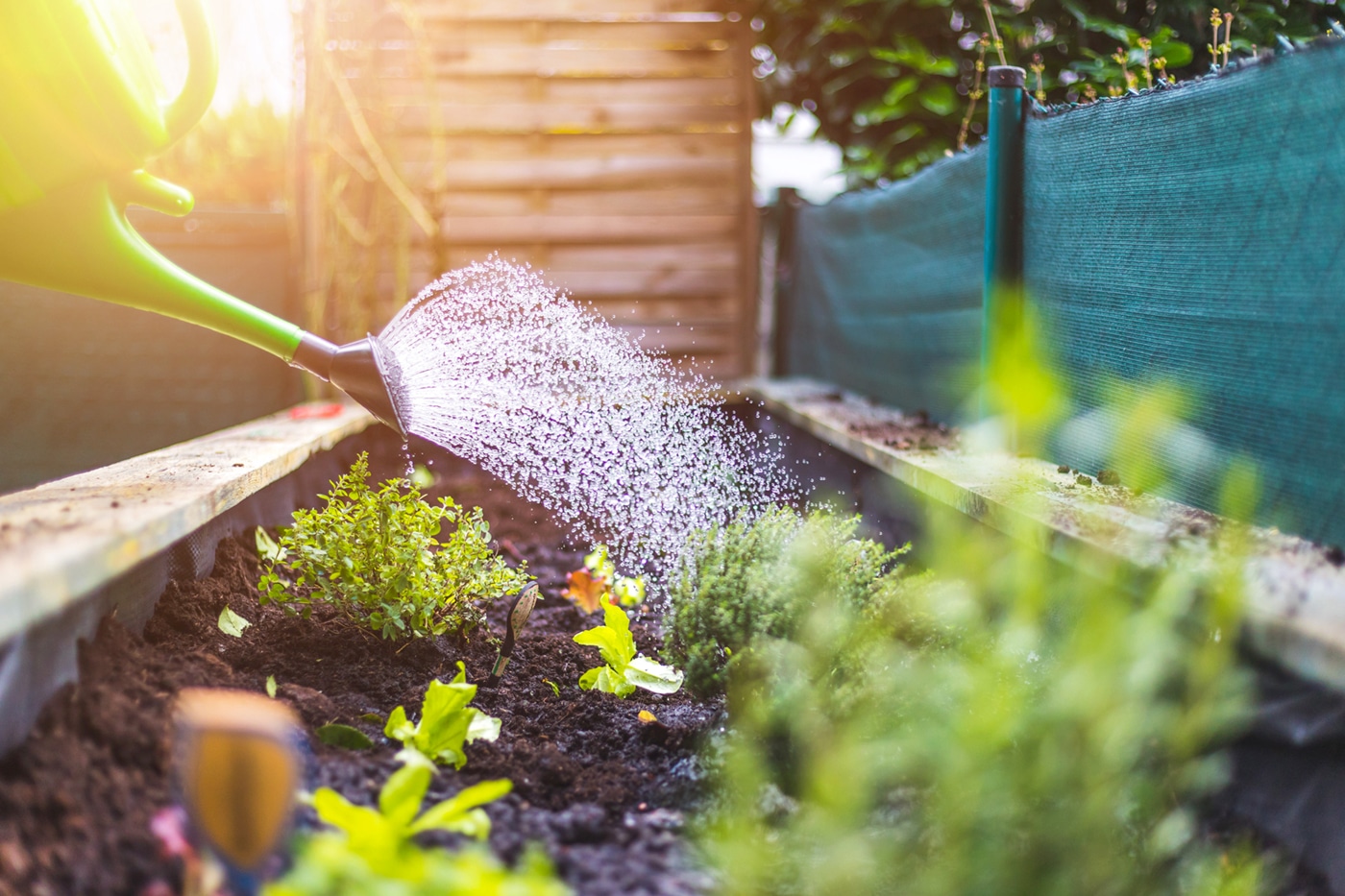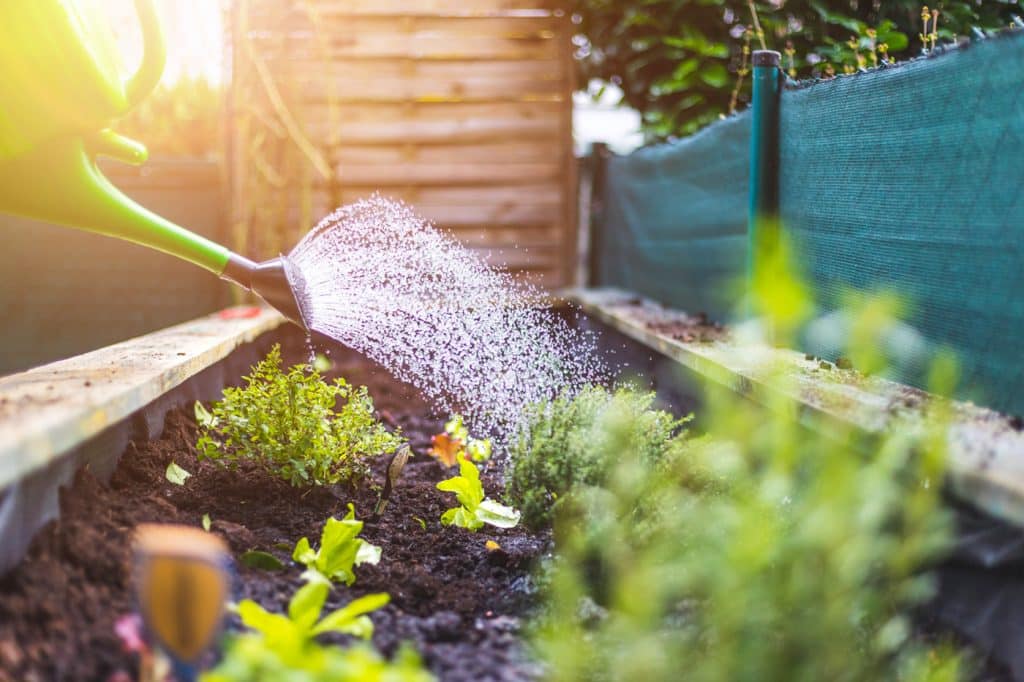 Nurture a gardener in your life just as he or she nurtures their plants. The gift of tools, garden accessories and décor will help them along and make the work and upkeep even more enjoyable. For even more gardening items, visit our Wine & Country Shop's Gardening Collection. ~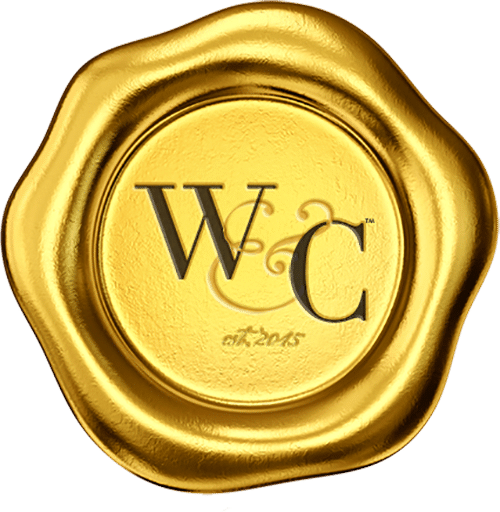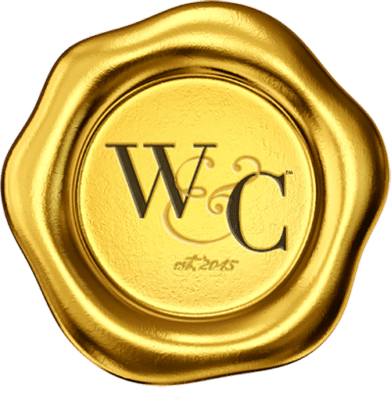 Wine & Country celebrates elevated living in Virginia Wine Country. Wine & Country Life, a semi-annual life & style magazine, and Wine & Country Weddings, an annual art book celebrating elegant Virginia weddings, are complemented by the Wine & Country Shop in Ivy, VA—a beautiful lifestyle boutique that brings the pages of the magazines to life. The Shop features over 40 Virginia artisans with everything from tailgating essentials and Dubarry attire to locally made foods and award-winning Virginia wines and craft beverages for your next event. Wine & Country covers the grape-growing foothills of the Blue Ridge Mountains from Lynchburg to Leesburg, including points in between like Charlottesville and Middleburg. Ivy Life & Style Media also creates other projects, including CharlottesvilleFamily.com, a collection of local resources including a popular calendar of events, family services guides and features on education, health and family day trips for parents and teachers in Charlottesville, as well as the CharlottesvilleWelcomeBook.com a guide to resources for Charlottesville tourists and newcomers.