In celebration of Kappa Sigma Fraternity's 150th Anniversary and its 72nd Biennial Grand Conclave being held in Charlottesville this weekend, the Wine & Country Shop was honored to create a special commemorative wine and beer for the occasion. Drawing upon their knowledge of the local artisan drinks community, Wine & Country developed the concept and labels to highlight the history of the brotherhood, and worked with locals Barboursville Vineyards and Champion Brewing Company to produce the exclusive wine and beer as well as complementary t-shirts.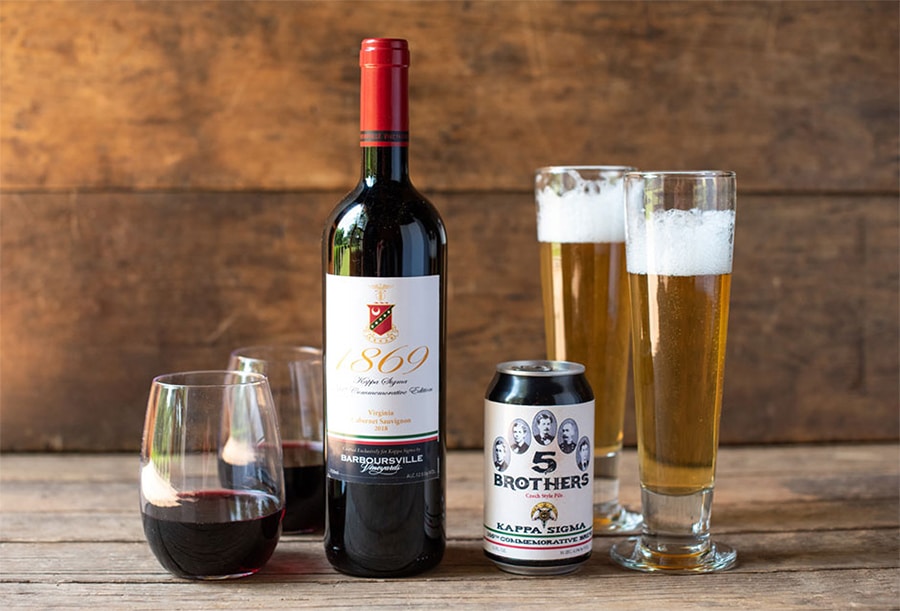 In honor of the fraternity's founding year at University of Virginia (UVA) and it's tradition that Kappa Sigma evolved from an ancient order founded during the middle ages at the University of Bologna in Italy, the wine, named 1869, was produced with the talents of local, Italian-owned and operated Barboursville Vineyards. Bred on the vine and in the winery for early approachability, the Virginia Cabernet Sauvignon contains a complex, ripened dark berry fruit with currant, cassis and chocolate notes.
Similarly, the 5 Brothers beer tells the story of the fraternity's five founders—five friends and UVA students who became brothers in 1869 when founding the fraternity. For this special brew, Wine & Country enlisted local brewmaster Hunter Smith of Champion Brewing Company, who created an award-winning Bohemian Pilsner made with Czech Saaz hops, giving it a fresh, clean maltiness and spicy flavor.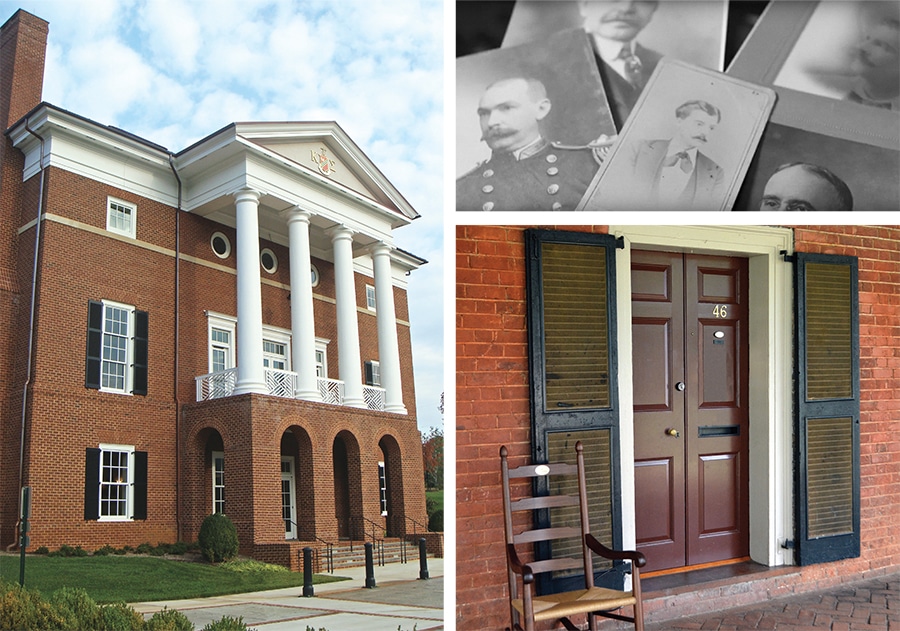 For Kappa Sigma, it all began 150 years ago when those five friends gathered in the room at 46 East Lawn at UVA to found the first American chapter. This weekend, over 1400 members from across the country have come together to walk the same brick pathways as their founders did. Headquartered in Charlottesville, Kappa Sigma remains the largest social fraternity in the world, with more than 200,000 living members, 20,000 of those members being undergraduates at over 320 chapters. Through it's focus on the Four Pillars of Fellowship, Leadership, Scholarship and Service the organization has donated millions of dollars and thousands of hours in volunteer service to numerous charitable causes. Kappa Sigma said in a statement, "The 72nd Grand Conclave of Kappa Sigma Fraternity will represent a tribute to our history and a focus towards our future." ~
To read more about the fraternity's history and Charlottesville's role in its origination, see Book 8 of Wine & Country Life.
Fraternity Images Courtesy of Kappa Sigma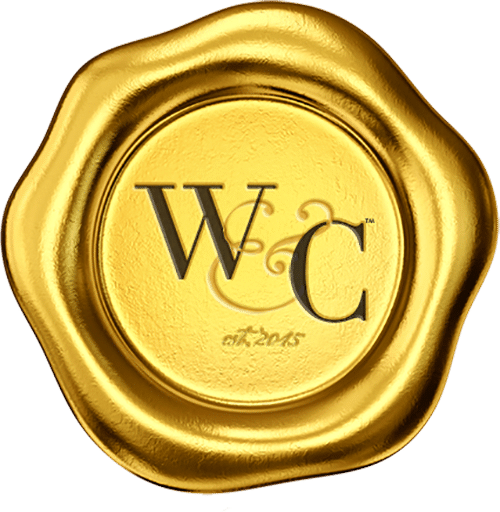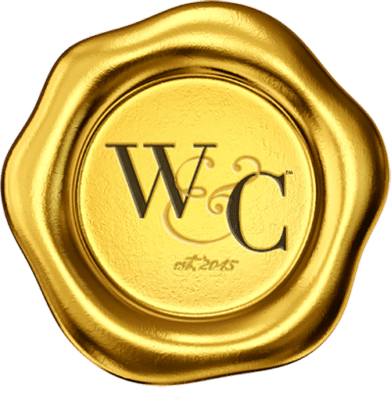 Wine & Country celebrates elevated living in Virginia Wine Country. Wine & Country Life, a semi-annual life & style magazine, and Wine & Country Weddings, an annual art book celebrating elegant Virginia weddings, are complemented by the Wine & Country Shop in Ivy, VA—a beautiful lifestyle boutique that brings the pages of the magazines to life. The Shop features over 40 Virginia artisans with everything from tailgating essentials and Dubarry attire to locally made foods and award-winning Virginia wines and craft beverages for your next event. Wine & Country covers the grape-growing foothills of the Blue Ridge Mountains from Lynchburg to Leesburg, including points in between like Charlottesville and Middleburg. Ivy Life & Style Media also creates other projects, including CharlottesvilleFamily.com, a collection of local resources including a popular calendar of events, family services guides and features on education, health and family day trips for parents and teachers in Charlottesville, as well as the CharlottesvilleWelcomeBook.com a guide to resources for Charlottesville tourists and newcomers.