What were the bright green buds of this Chardonnay just days ago are now brown and brittle ones—damaged from a bad frost that hit the region this past Friday and Saturday nights.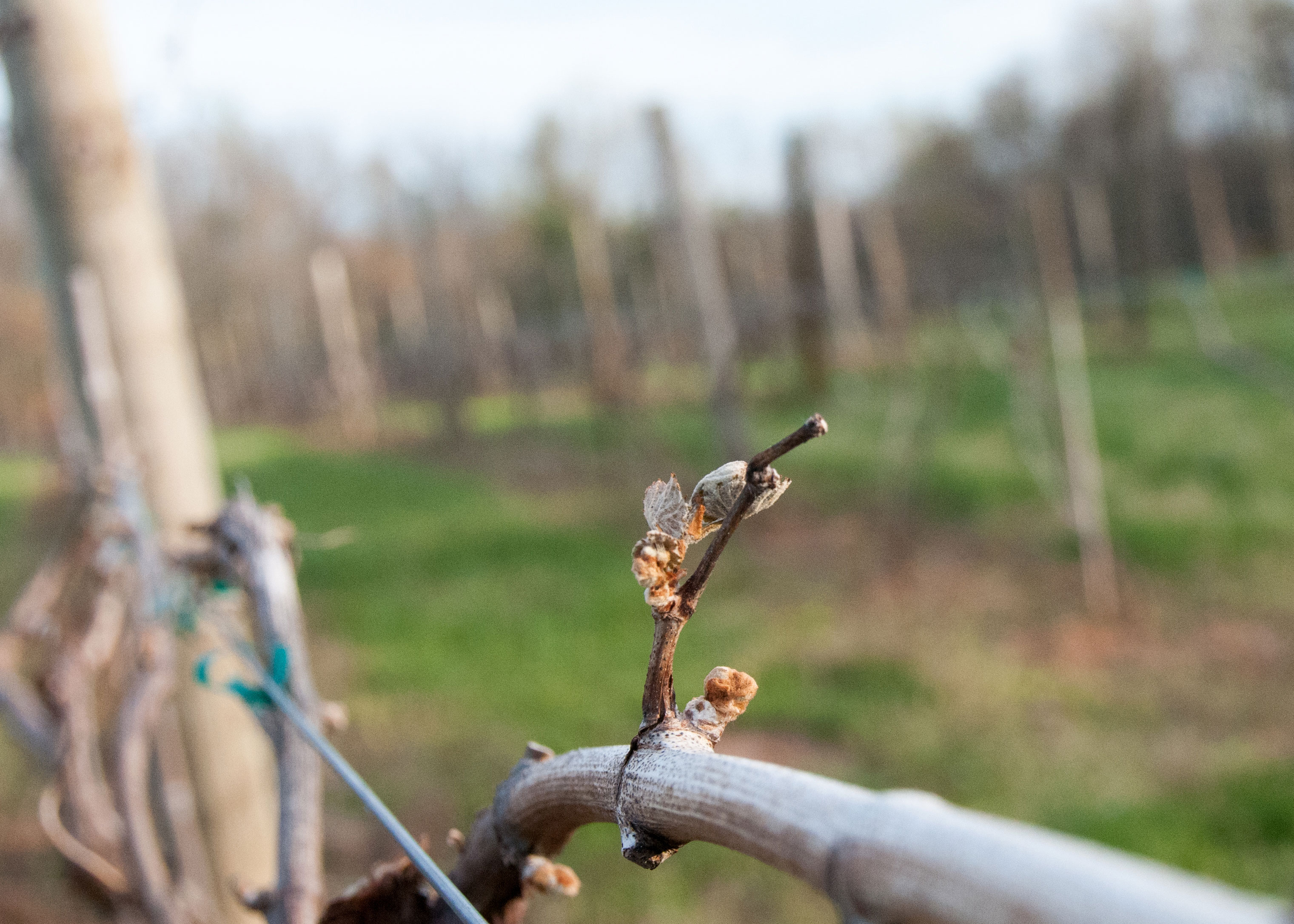 Jeff Sanders of Glass House Winery says he estimates a 10-20% loss of the Chardonnay and, to a lesser degree, some of the other budding varieties of Pinot Gris, Merlot and Barbera. Overall, he estimates a 5% loss for his 2016 harvest based on the late spring frost. "Losing the early buds to frost damage will not kill the vines," says Sanders, "but the first buds to emerge are the ones that yield most of the fruit. The secondary buds still to come will yield just maybe 20% of the amount the primary buds." This will make many 2016 Chardonnay harvests in limited supply. "I feel pretty lucky actually," states Sanders. "Most of us (winemakers) spent the weekend together for the festival (Taste of Monticello Wine Trail Festival), and I heard of others with much more damage, maybe as high as 40%, of their Chardonnay. Temperatures at Glass House Winery vineyards were as low as 23°F on Tuesday night and 28°F on Saturday night, and other vineyards reported similar temperatures. It just depends at what stage your buds were at and how hard the freeze hit your vines."
As Sanders notes, other area vineyards and wineries suffered damage from the late spring frost, but most we spoke to expressed relief in it being only minimal. Chloe Watkins, Veritas Vineyard & Winery's project manager, said, "We haven't had a freeze as bad as we did in 2007, when our Merlot and Cabernet Franc were hit the hardest. Yet, that year also yielded our best in terms of wine quality."
Vineyards located on slopes, just as some of the vines at Veritas, are said to have better chances of missing the brunt of the frost, as cold air flows downhill, leaving mid-slope locations warmer. For many though, such as Keswick Vineyards, extra efforts were taken to lessen the hit on their vines. Neighbors, friends, wine club members and more joined forces at Keswick for a night in the vineyards. Hay bails were lit on fire, wind machines were set up and a helicopter was on standby. Wind machines, fans and even a helicopter are popular techniques vineyards use during frost to invert the air temperature around the vines, pulling down warmer air pockets to where the vines are.
While not the devastation it could have been if the vines had been further along in budding or the freeze had hit harder, many vineyards are mourning the loss none the less. The local climate is just one of the many challenges vineyards will always face in our beautiful Virginia. But wine lovers need not have any worries, because from past experience, the late spring freeze does not affect all crops, nor all the varietals of grape, and could also yield some of the best tasting wines of the year.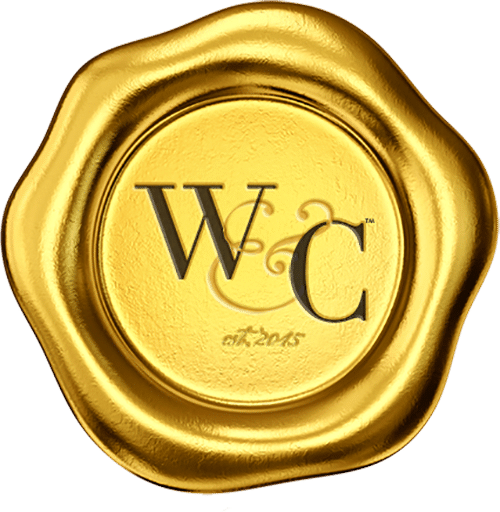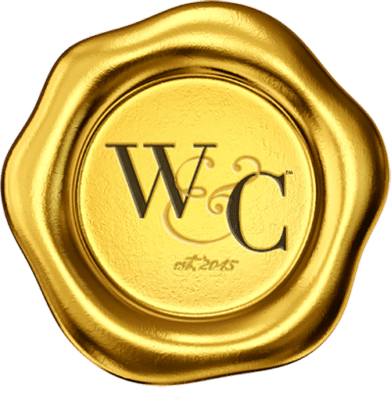 Wine & Country celebrates elevated living in Virginia Wine Country. Wine & Country Life, a semi-annual life & style magazine, and Wine & Country Weddings, an annual art book celebrating elegant Virginia weddings, are complemented by the Wine & Country Shop in Ivy, VA—a beautiful lifestyle boutique that brings the pages of the magazines to life. The Shop features over 40 Virginia artisans with everything from tailgating essentials and Dubarry attire to locally made foods and award-winning Virginia wines and craft beverages for your next event. Wine & Country covers the grape-growing foothills of the Blue Ridge Mountains from Lynchburg to Leesburg, including points in between like Charlottesville and Middleburg. Ivy Life & Style Media also creates other projects, including CharlottesvilleFamily.com, a collection of local resources including a popular calendar of events, family services guides and features on education, health and family day trips for parents and teachers in Charlottesville, as well as the CharlottesvilleWelcomeBook.com a guide to resources for Charlottesville tourists and newcomers.