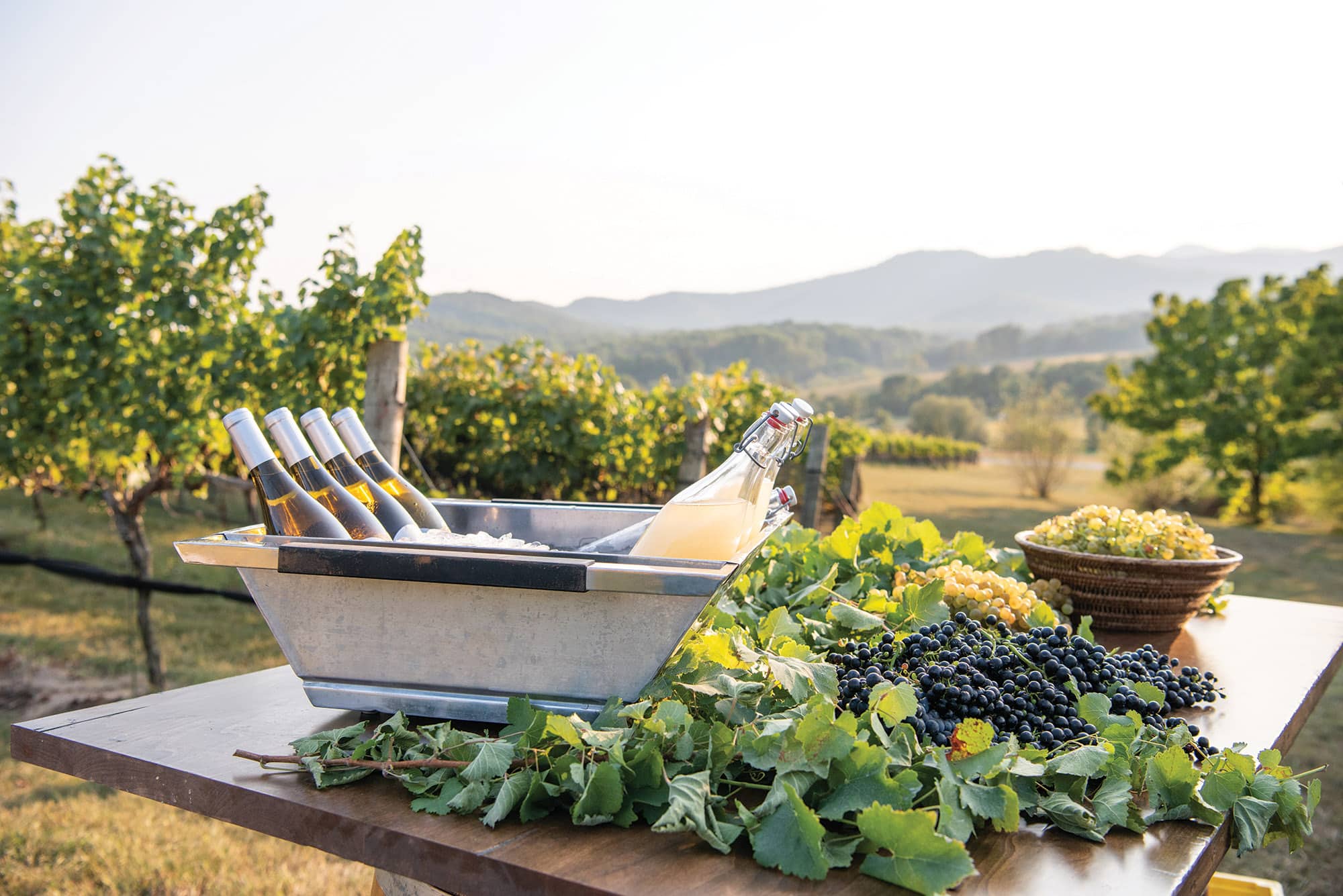 Your grape-to-glass experience may look different when you are sipping at home, but it can still be deliciously local. Here is a list of some area wineries in the Monticello Wine Trail, Loudon County Wine Trail, Shenandoah Valley Wine Trail and nearby that are shipping bottles (often with free delivery!), or doing delivery or take-out.
Whether you're looking for a buttery Chardonnay to pair with a seafood dish, a light-bodied Pinot Noir to pair with grilled steak or a Rosé to pair with a light summer salad, our exceptional Virginia vineyards have something amazing for you.
You can also enjoy virtual shopping and curbside pick-up at our Charlottesville Wine & Country Shop, where we offer wines from many of these Virginia wineries along with local artisan foods, spa items, Dubarry, garden kits, art, gifts and more.
Please let us know if there is someone to add. We want to help support as many amazing makers in our community as we can and help keep local businesses strong! Offers are determined by each individual winery and are subject to change.
Virginia Wineries Easing the Process During COVID-19
868 Estate Vineyards
SHOP HERE
Afton Mountain Vineyards
SHOP HERE

Barboursville Vineyards
SHOP HERE

The Barns at Hamilton Station Vineyards
SHOP HERE
Blenheim Vineyards
SHOP HERE
Bluemont Vineyard
SHOP HERE

Cardinal Point Vineyard & Winery
SHOP HERE
Castle Hill Cider
SHOP HERE
Chestnut Oak Vineyard
SHOP HERE

Chisholm Vineyards at Adventure Farm
SHOP HERE
CrossKeys Vineyards
SHOP HERE
Cunningham Creek Winery
SHOP HERE
DelFosse Vineyards & Winery
SHOP HERE
DuCard Vineyards
SHOP HERE
Early Mountain Vineyards
SHOP HERE
Fabbioli Cellars
SHOP HERE
Flying Fox Vineyard
SHOP HERE
Gabriele Rausse Winery
SHOP HERE
Grace Estate Winery
SHOP HERE

Horton Vineyards
SHOP HERE
Jefferson Vineyards
SHOP HERE
Keswick Vineyards
SHOP HERE
King Family Vineyards
SHOP HERE
Knight's Gambit Vineyard
SHOP HERE
Loving Cup Vineyard & Winery
SHOP HERE
Lovingston Winery
SHOP HERE

Michael Shaps WineWorks
SHOP HERE
Mount Ida Reserve
SHOP HERE
Pollak Vineyards
SHOP HERE

Prince Michel Vineyard & Winery
SHOP HERE
Septenary Winery
SHOP HERE
Stinson Vineyards
SHOP HERE
Veritas Vineyard & Winery
SHOP HERE

Wisdom Oak Winery
SHOP HERE
Bluemont Vineyard
SHOP HERE
Potomac Point Vineyard & Winery
SHOP HERE
Stone Mountain Vineyards
SHOP HERE
Stone Tower Winery
SHOP HERE
Tarara Winery
SHOP HERE
The Winery at Bull Run
SHOP HERE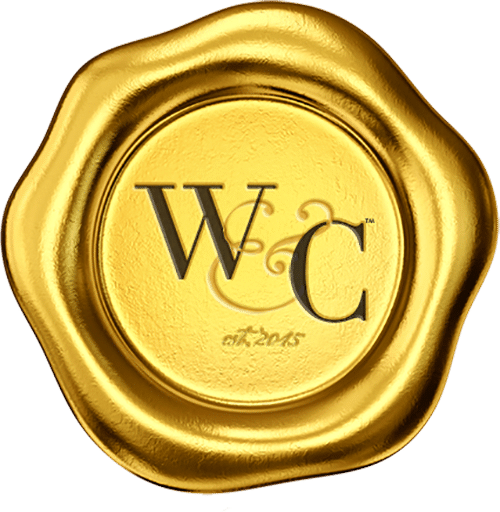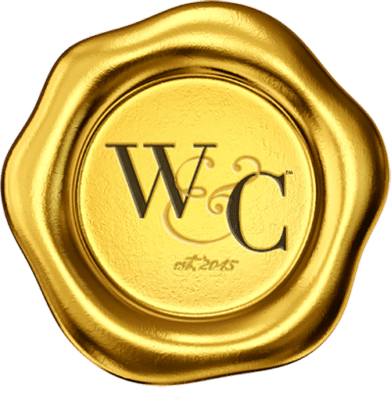 Wine & Country celebrates elevated living in Virginia Wine Country. Wine & Country Life is a semi-annual luxury print magazine with a full digital presence. The annual Wine & Country Wedding Planner is an art book of elegant Virginia weddings. The brand includes the Wine & Country Shop in Ivy, Va. It is a beautiful lifestyle boutique that brings the pages of the magazines to life. Wine & Country tells the stories of Virginia wineries, the farm-to-table movement, luxury travel, entertaining, art and the elegant country lifestyle. Ivy Life & Style Media also provides branding, web design and PR services for the wine industry.