As a new year begins, there are countless ways to take advantage of all the Charlottesville area has to offer. We have 17 Must-Dos that are sure to make the new year an unforgettable one.
1. Attend a Winemaker's Dinner. This year, treat you and your partner to a winemaker's dinner, where you will enjoy the best of local cuisine paired with the area's wines. Consider a dinner at Early Mountain Vineyards, like the Winemaker's Field Supper featured in the most recent book of Charlottesville Wine & Country Living. Or perhaps an upcoming event like the Valentine's Day Winemaker Dinner at Veritas Vineyard & Winery. (Left photo by Paula Bartosiewicz)
2. Experience Barboursville Vineyards' Octagon Wine. This age-worthy, award-winning wine, highly distinct in character, is a can't miss for wine lovers. Join the list of those who have been served Octagon, including Queen Elizabeth II and President Obama.
3. Taste Orange Wine. King Family Vineyards and Veritas Vineyard and Winery have adopted this international trend to create orange wines. Known as the wine world's fourth color, they are making a major comeback and are a must try in 2017.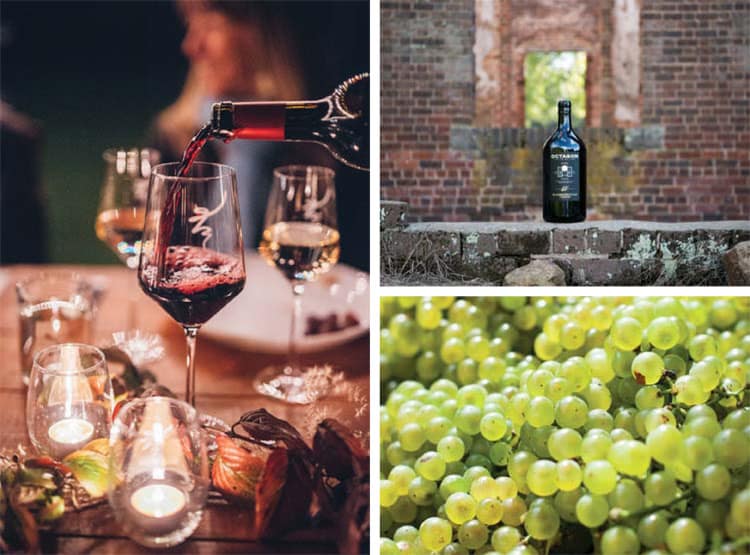 4. See Nancy Bass's Art. Countryside enthusiasts are charmed by her color palette and own livestock farm, purchased with painting in mind. You can see her exhibit, Life Size: Pieces of the Herd at Piedmont Virginia Community College starting February 10. (Photos by Rachel May Photography)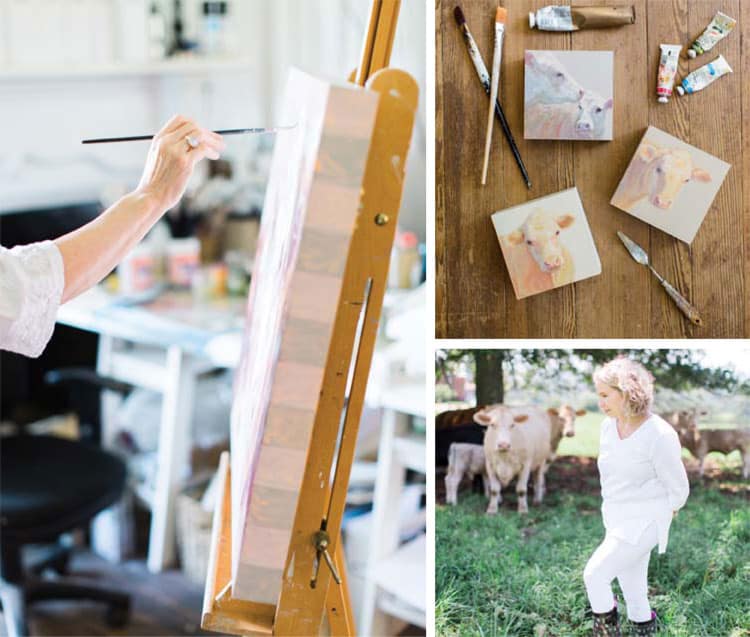 5. Throw an Outdoor Party. Take advantage of the beautiful mountain views Charlottesville has to offer and throw an outdoor party fitting to the season. Match your décor, refreshments and activities to a theme just as this hostess did with her hunting party in the latest book of Charlottesville Wine & Country Living. (Photos by Rachel May Photography)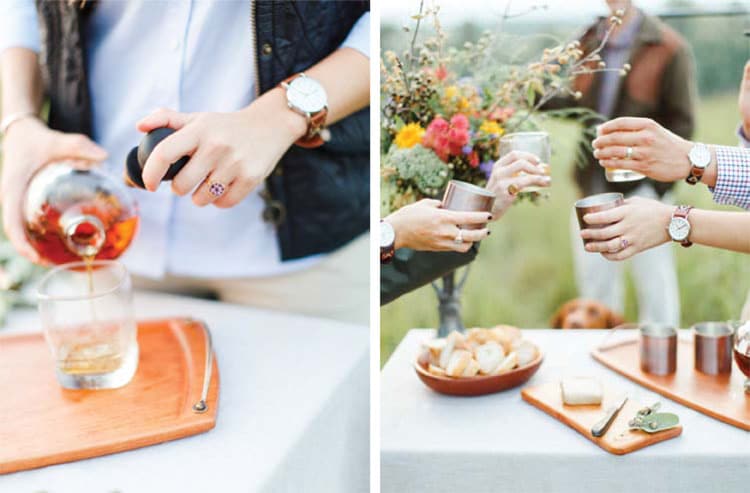 6. Indulge in Executive Chef Gary Glaser's Crab Cakes. You'll leave raving about these scrumptious crab cakes at The Downtown Grille. Try them at the restaurant or make them yourself! Customers who dine at The Downtown Grille will receive a complementary copy of the latest Charlottesville Wine & Country Living featuring Chef Glaser's crab cake recipe.
7. Try Gearhart's Beer or Wine Infused Chocolates. Try a unique delicious twist on your palate with some of Gearhart's infused chocolates. (Photos on the right by Jen Fariello Photography)
8. Travel Locally with the Inn at Willow Grove. This boutique hotel combines history, charm and luxury for the perfect intimate getaway.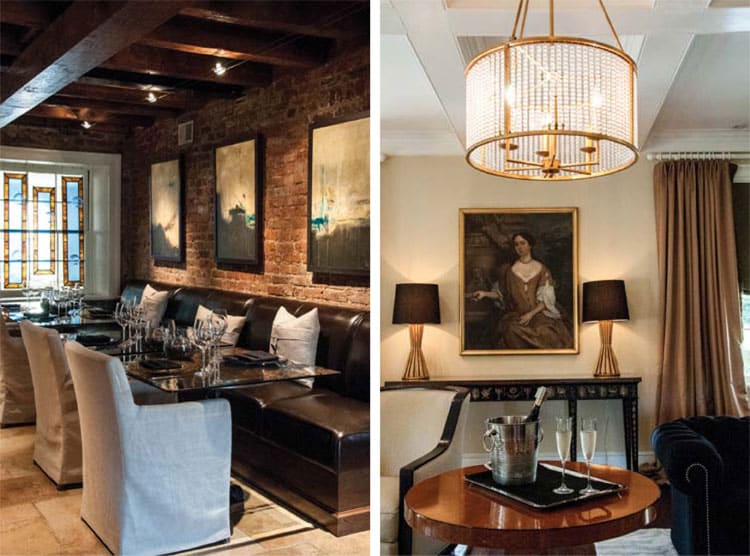 9. Attend the Virginia Wine Expo. This March event is perfect for the wine lover. You'll spend a weekend exploring an event filled with food, wine and great company. (Photos courtesy of the Virginia Wine Expo)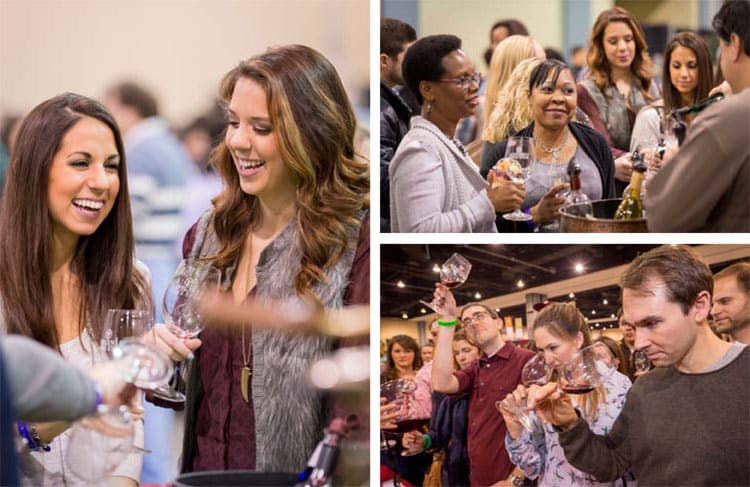 10. Shop Local Artisans. Among many of Charlottesville's talented artisans are jewelry maker Elaine B., leathersmith Chuck Pinnell and violin maker Oded Kishony. Their one-of-a-kind handcrafted creations make perfect gifts or treats for yourself. (Top left photo by Rachel May Photography; Bottom left photo by Jen Fariello Photography)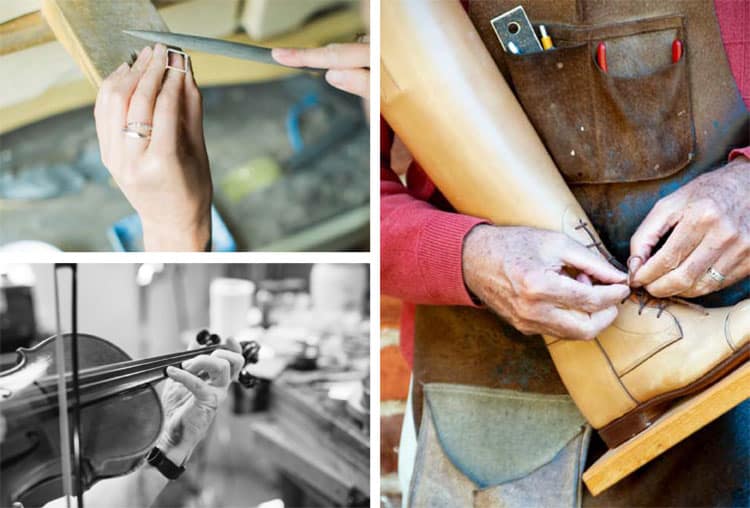 11. Try a New Local Craft Beverage. Visit Nelson County for the new farm brewery, Wood Ridge Farm Brewery, taste the Virginia Distillery Company's whiskey, a mix of old world with new world traditions, or try the Scotch Ale that Starr Hill Brewery debuted this month. (Bottom left and right photos by Aaron Watson Photography)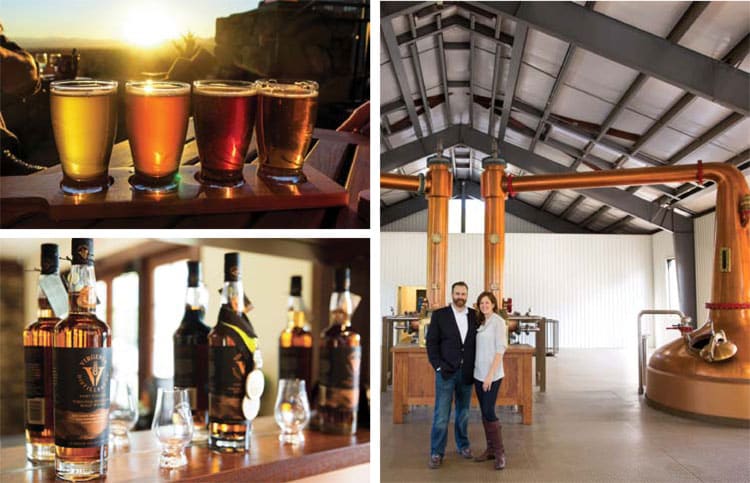 12. Attend the Montpelier Hunt Races. Gather a group of great friends for a beautiful fall day of tailgating and horse races. Dress in style and participate in the hat contest, or put your focus on your tablescape for the tailgate competition. (Photos by Susan M. Carter Photography)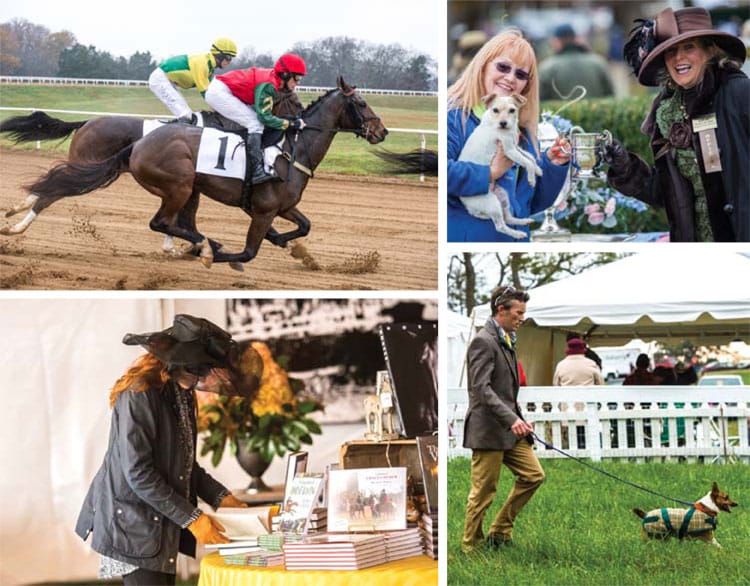 13. See Chamomile and Whiskey Perform. Take in the alt-country sounds of this Charlottesville-based band. Read about their journey from The Jefferson Theater to getting a record deal in the newest Charlottesville Wine & Country Living. You can see them Friday, January 27 at Starr Hill Brewery. (Photo by Jen Fariello Photography)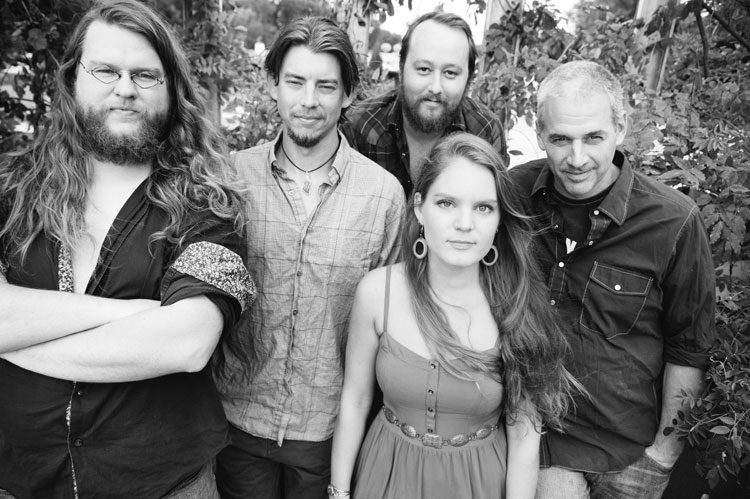 14. Visit the Blue Ridge Trails. Complete with 500 miles of hiking trails, 101 miles of the Appalachian Trail and 80,000 acres of designated, back-country wilderness, the Shenandoah National Park is a natural treasure. (Photo by Kelly J. Mihalcoe, LLC, courtesy of the Virginia Tourism Corporation)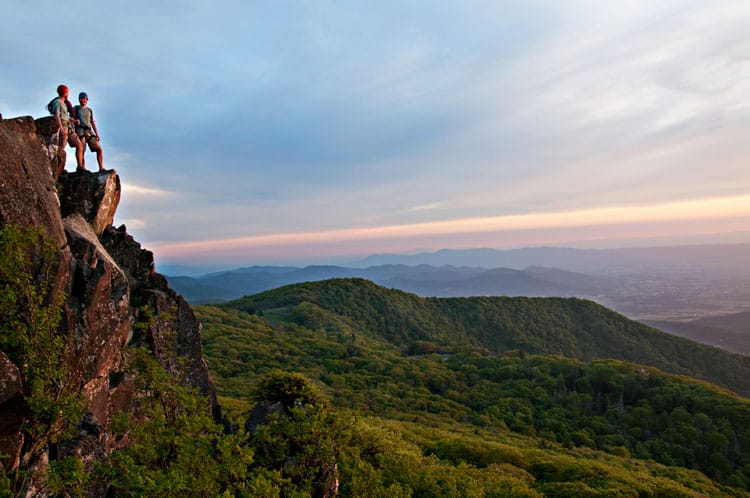 15. Visit the Design House. This spring, see the amazing work of the area's top interior designers and professionals while experiencing the year's décor trends in the Design House 2017. You'll also be supporting a great cause—the Shelter for Help in Emergency. Below is the 2016 Design House's stunning library designed by Foxchase Design. (Photos by Robert Radifera Photography)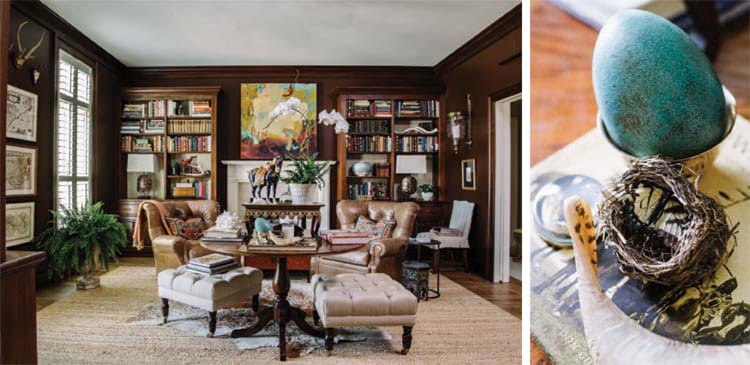 16. Travel Abroad. Take your adventures to France this year and explore Burgundy's wine region. Indulge in the rich history of the area and learn about the connections that Jefferson had in the town of Beaune, France, also featured in the latest issue of Charlottesville Wine & Country Living.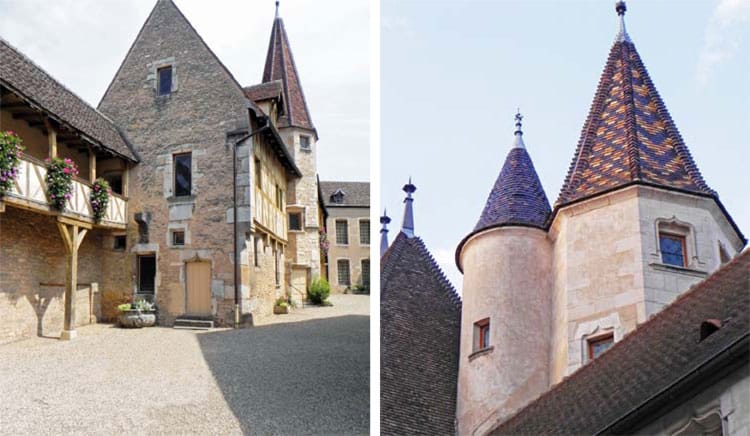 17. See a Performance by Victory Hall Opera. This new addition to the Charlottesville arts scene brings multi-talented singers to the modern stage. Check out their upcoming performance, Schumann Ghost House, in March. (Photos courtesy of Victory Hall Opera)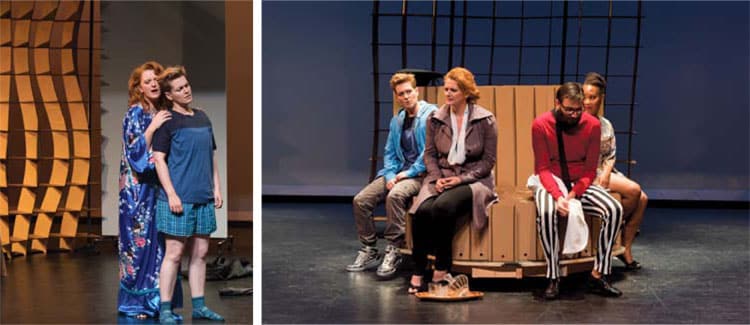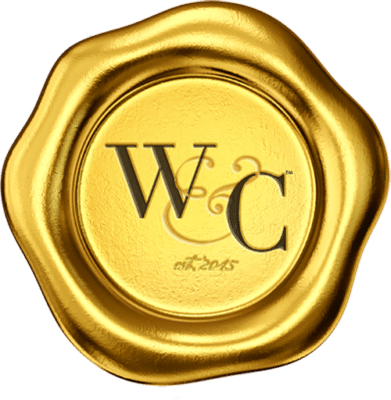 Wine & Country celebrates elevated living in Virginia Wine Country. Wine & Country Life, a semi-annual life & style magazine, and Wine & Country Weddings, an annual art book celebrating elegant Virginia weddings, are complemented by the Wine & Country Shop in Ivy, VA—a beautiful lifestyle boutique that brings the pages of the magazines to life. The Shop features over 40 Virginia artisans with everything from tailgating essentials and Dubarry attire to locally made foods and award-winning Virginia wines and craft beverages for your next event. Wine & Country covers the grape-growing foothills of the Blue Ridge Mountains from Lynchburg to Leesburg, including points in between like Charlottesville and Middleburg. Ivy Life & Style Media also creates other projects, including CharlottesvilleFamily.com, a collection of local resources including a popular calendar of events, family services guides and features on education, health and family day trips for parents and teachers in Charlottesville, as well as the CharlottesvilleWelcomeBook.com a guide to resources for Charlottesville tourists and newcomers.