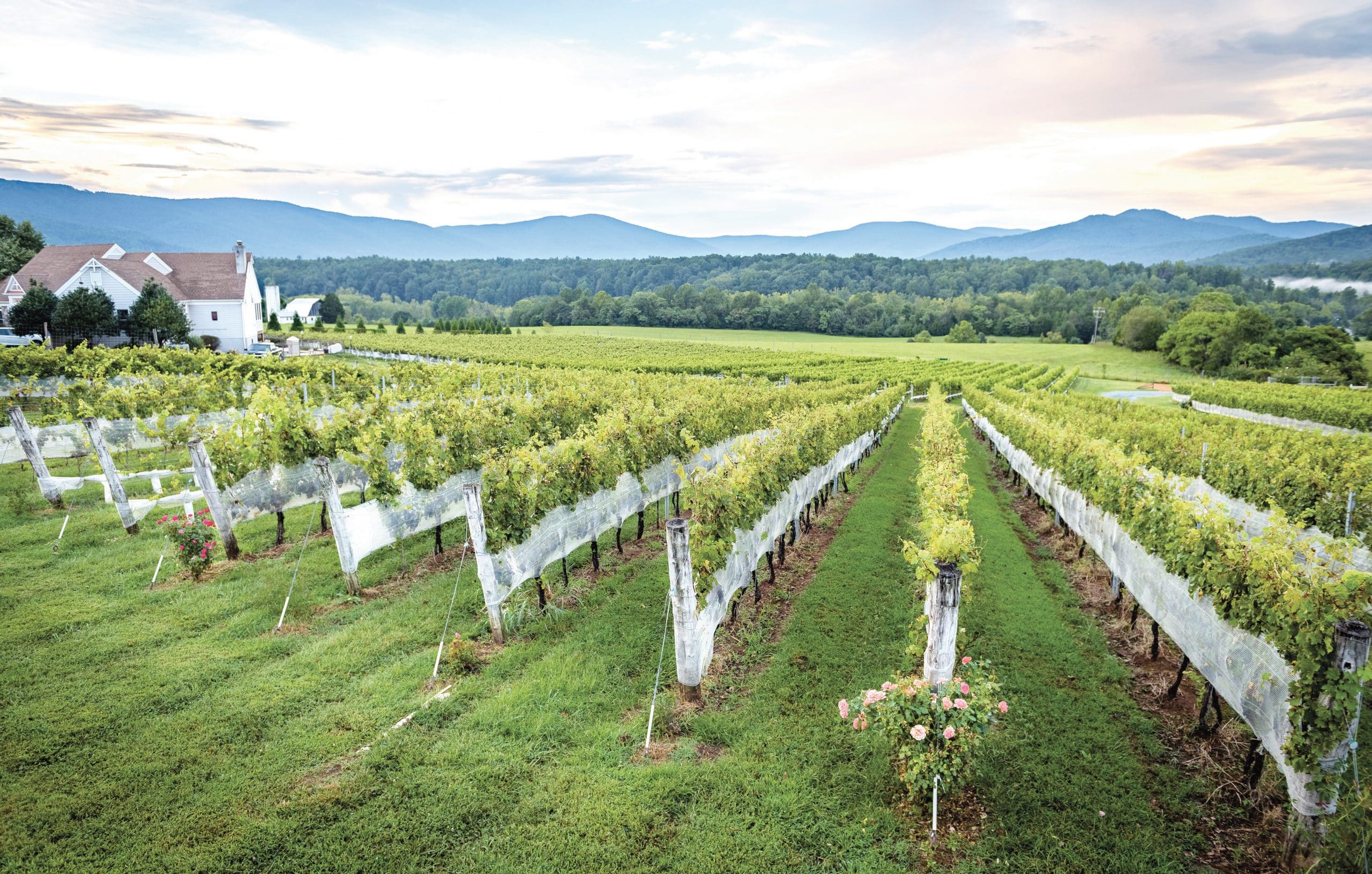 About Wine & Country Life

A uniquely beautiful magazine celebrating elevated living in the heart of Virginia Wine Country within a modern aesthetic, Wine & Country Life tells our local story. Each issue highlights the interests Jefferson had in architecture, interior design, music, literature, gardening, entertaining, art, wine, cider, beer making, and more.
Presented on an artistic style of uncoated paper, Wine & Country Life features the fresh on-trend style and culture of our region. With exquisite imagery and an exclusive look into the world of our talented artisans, our unique lifestyle and our beautiful region, each of the perfect-bound copies of this lovely artistic magazine will receive the highest attention to detail. This publication has two issues per year, one for the Fall/Winter seasons and one for the Spring/Summer seasons.
From the stunning photography and the inspiring design, to the artfully refined paper choice and engaging stories, Wine & Country Life brings together the best of print and social media to embody the beauty and down-to-earth luxury of our regional culture.
Who is the Wine & Country Life reader?
The Wine & Country Life reader is affluent, discerning and eager to embrace the best that Virginia has to offer. They are well-traveled and take pride in supporting local businesses. The majority of our readers are between the ages of 45 – 64 with the second and third largest groups in the 30-44 and 65+ range respectively. Almost all are homeowners with properties in the $500K to $1M range.
partner with wine & Country Life
We'd love to explore the possibility of partnering with you to grow your brand and inspire our readers. Please complete the form below to begin the conversation.
No images found.