This summer, Andy Warhol returned to The University of Virginia. In 2011, following a gift of 153 Andy Warhol photographs from the Andy Warhol Foundation's Photographic Legacy Project, UVA debuted Society Portraits: Andy Warhol's Photographic Legacy. The newest Warhol exhibit at the Fralin Museum of Art, Andy Warhol: Icons, features a range of prints, also known as the Pope of Pop.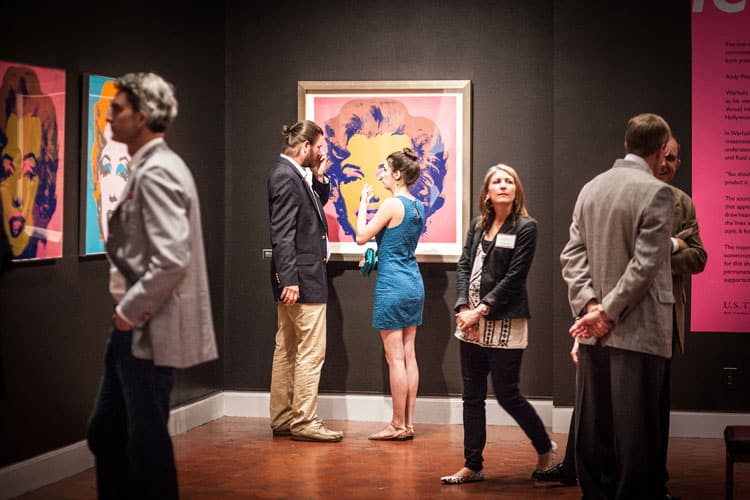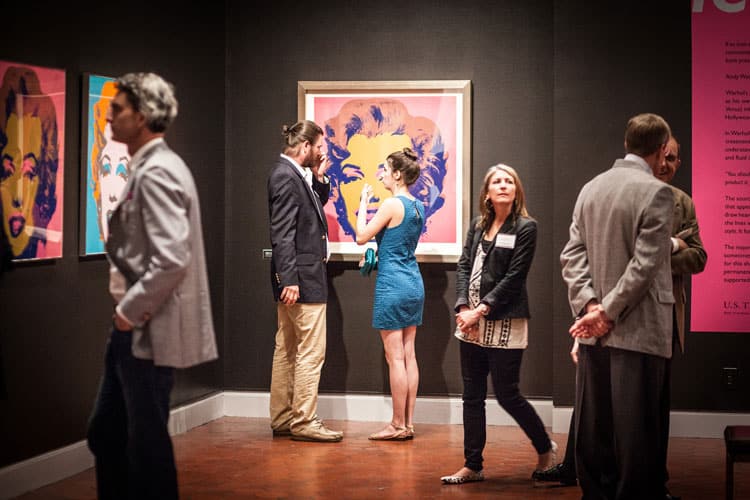 Keeping with its mission to promote the community and public's visual literacy, the Fralin allows visitors to experience some of Warhol's most famous works, like his Marilyn Monroe paintings. This exhibit, which runs until September 18th, salutes Warhol's work with the singular image and his pop art featuring famous subjects. The bright prints, popping from the gallery's dark walls, showcase Warhol's famous screen printing techniques.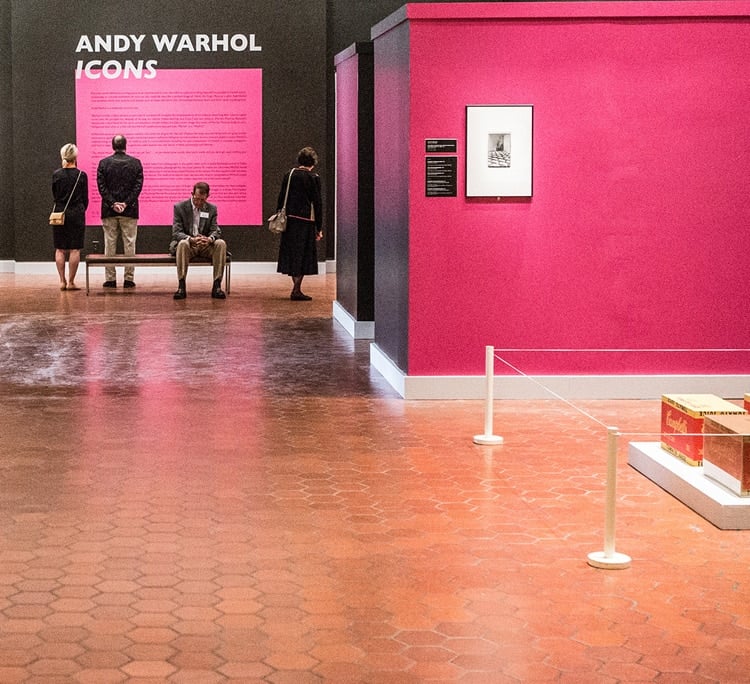 Andy Warhol: Icons features both pieces loaned to The Fralin from the Andy Warhol Foundation for the Visual Arts, as well as six pieces from The Fralin's own collection, another gift from the Andy Warhol Foundation in 2014. Since 2007, The Foundation has gifted over 29,000 Warhol photographs to 190 American university art museums, and over 14,500 additional Warhol pieces to museums around the globe. The prints now displayed at the Fralin reflect Warhol's famous photo-based work. Along with being a photographer, Warhol used photos for silk screen printing, manipulating the layers of colors expressed in his images, as well as for painting.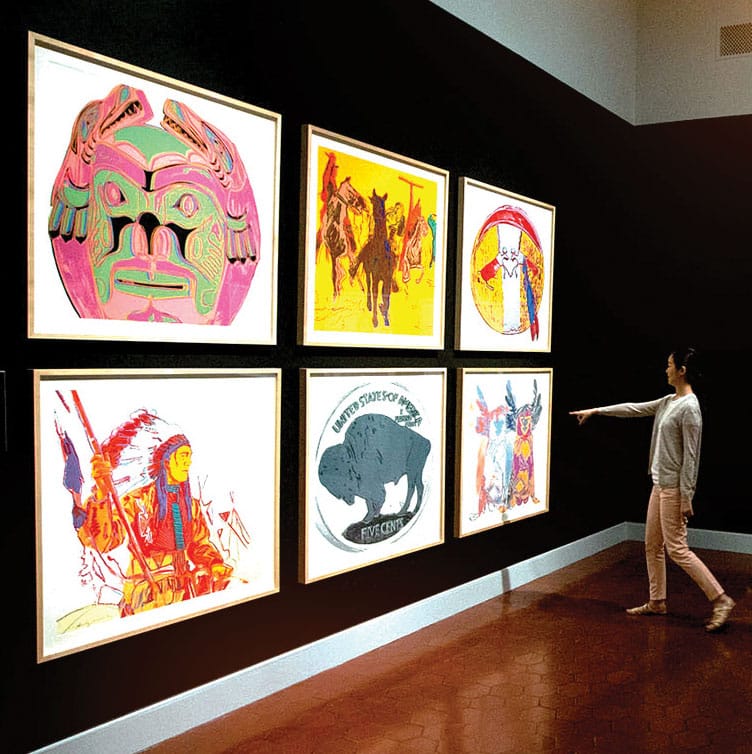 Warhol was not only revolutionary in his art techniques, but also in his subject choices. Andy Warhol: Icons highlights Warhol's role in the art pop movement through his use of the celebrity, icon and commercial image. Images displayed from Warhol's Cowboys and Indians series depict both Native American and Western icons, like Annie Oakley.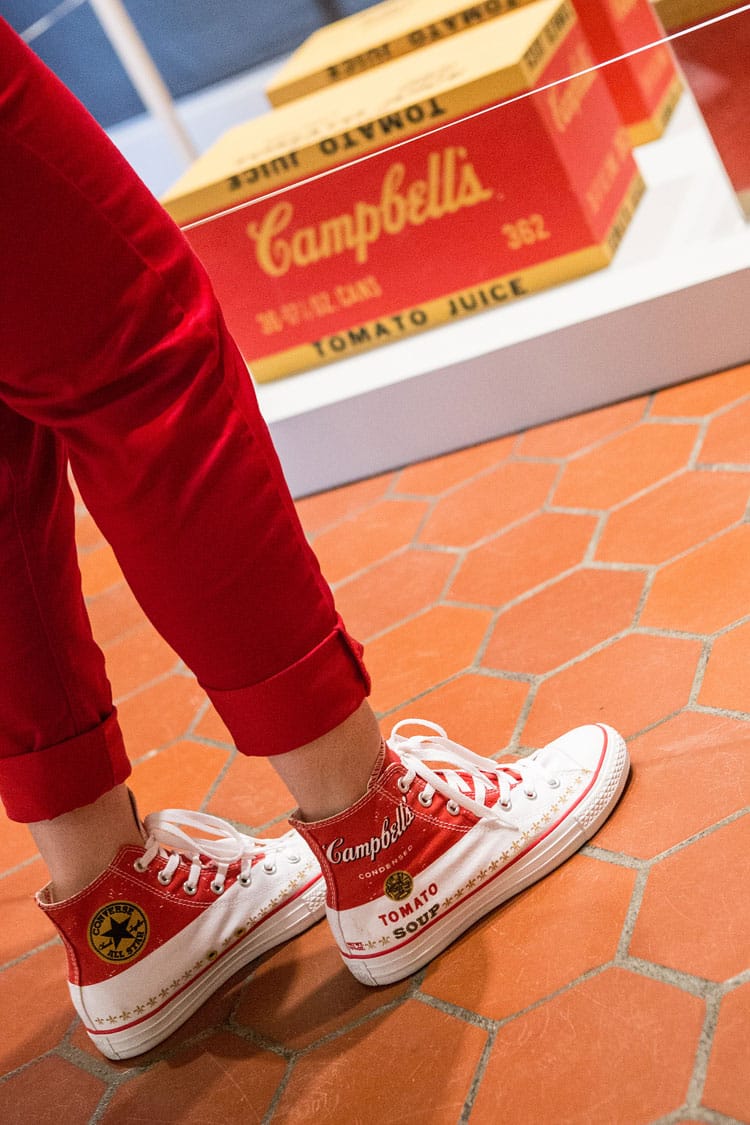 Warhol's work with Campbell's Soup, also featured in the exhibit, demonstrates his famous work with the commercial image. The pop artist featured the soup cans in one of his first art shows, choosing to highlight a commercial subject over the private and exclusive fine art subject, helping to usher in the pop art movement. This incredible exhibit will be at The Fralin until September 18th. Don't miss your opportunity to experience the famous work of the Pope of Pop! ~
Photographer: Coe Sweet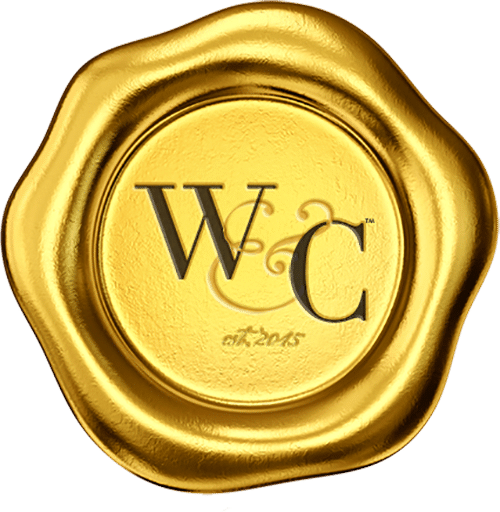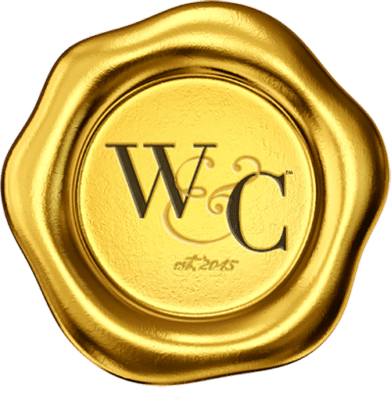 Wine & Country celebrates elevated living in Virginia Wine Country. Wine & Country Life, a semi-annual life & style magazine, and Wine & Country Weddings, an annual art book celebrating elegant Virginia weddings, are complemented by the Wine & Country Shop in Ivy, VA—a beautiful lifestyle boutique that brings the pages of the magazines to life. The Shop features over 40 Virginia artisans with everything from tailgating essentials and Dubarry attire to locally made foods and award-winning Virginia wines and craft beverages for your next event. Wine & Country covers the grape-growing foothills of the Blue Ridge Mountains from Lynchburg to Leesburg, including points in between like Charlottesville and Middleburg. Ivy Life & Style Media also creates other projects, including CharlottesvilleFamily.com, a collection of local resources including a popular calendar of events, family services guides and features on education, health and family day trips for parents and teachers in Charlottesville, as well as the CharlottesvilleWelcomeBook.com a guide to resources for Charlottesville tourists and newcomers.