When we first laid eyes on the beautiful rolling hills we now call CrossKeys Vineyards, it was nothing more than a thick forest. After crossing the fence, which divided the land from the road, we saw the vision of the vineyard come to life. With no roads on the property, we walked through the untouched forest to the top of the first hill. Through the dense trees, we could see the immaculate Massanutten Mountain peeking through, dominating the landscape.
A few months after purchasing the land, we had a family picnic to celebrate the wonderful new beginnings with a bottle of Pinot Noir. It was there in that moment the realization of the endless possibilities this land had to offer was planted in our minds. Not too long after, in 2001 the first vines were planted. After many years of hard work, passion, hope and, most importantly, perseverance breathed life into our dream—opening the doors to our own vineyard. In May of 2008, we opened the doors to the tasting room and offered the first vintage of 2006 of 100% estate-grown Virginia wine from the once forgotten land.
The two gold crossed keys are an old symbol of hospitality, excellence and a place of prestige. The keys embody our goal of producing exquisite wines, delicious food and fabulous events; but most of all, they are a daily reminder that we are here to provide an excellent experience for every guest that walks through our doors.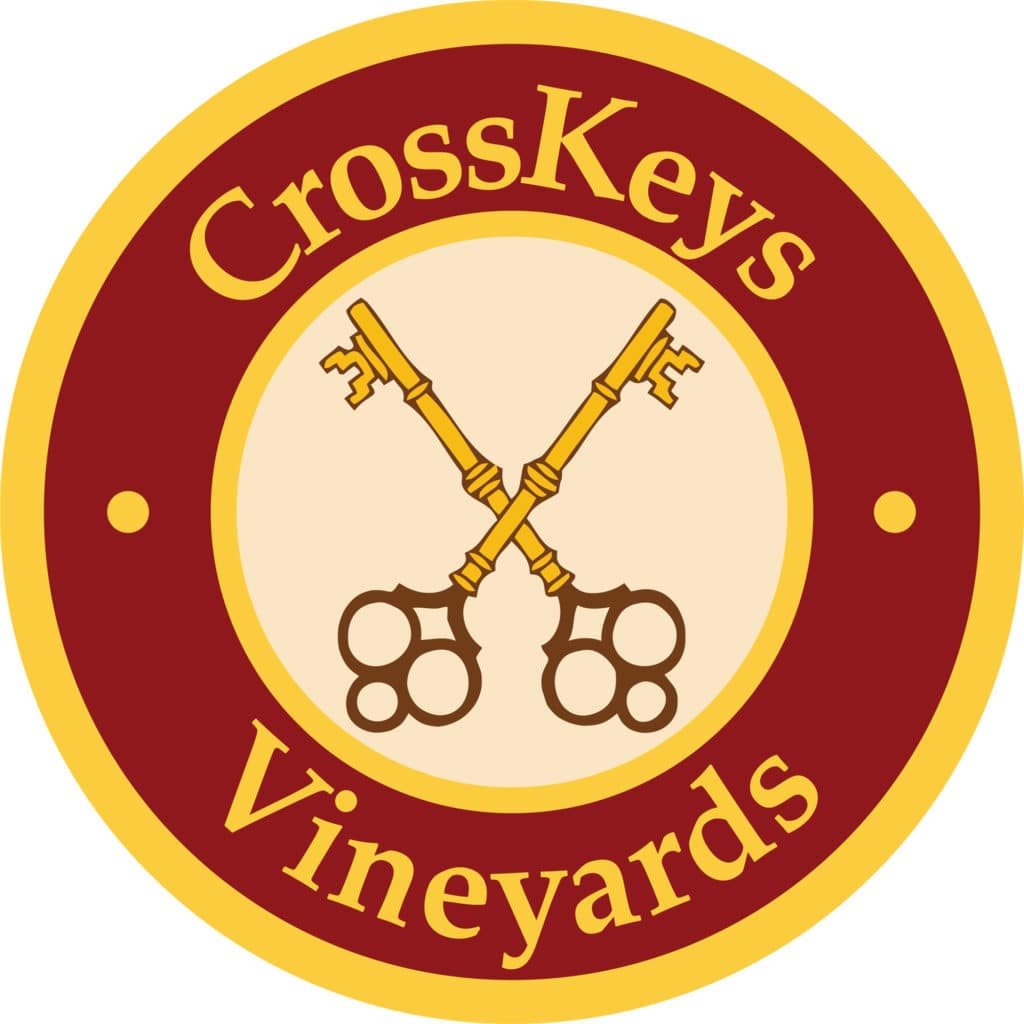 Did You KNow?
100% Estate Grown
Family Business
35 Acres Under Vine
Favorite Wine, Beer or Cider
CrossKeys Vineyards Meritage
SERVING 
Central Virginia
Northern Virginia
Maryland
SERVICES
Key Club Exclusive Wine Club
Estate Vineyard & Luxury Tasting Room
Bistro Offering Lunch, Dinner & Sunday Brunch
Wedding & Corporate Events Venue
Interested in learning more?
Please complete the form below to learn more about CrossKeys Vineyards' services:
Interested in learning more? Please complete the form below to learn more about CrossKeys Vineyards' services: