R.L. BEYER CUSTOM HOMEBUILDERS
R.L. Beyer Custom Homes has a distinct reputation in the building industry. Established in 1972 by Rick and Diana Beyer, the company has maintained the personal attention to every aspect of the business while growing to be one of the most reputable companies with design and integrity of construction.
With over four decades of experience, a new homeowner benefits from the two full-time staff designers, seasoned craftsmen and consistency with the longtime loyalty of employees. Three of the construction foremen with over 35 years with the company are now mentoring their grown sons in the business, insuring that core values are retained and respected.
Ashcroft, the signature community of the company, is the perfect blend of natural beauty enhanced by the warm majestic designs of R.L. Beyer Custom Homes.
The area boasts supreme mountain views only 10 minutes to downtown Charlottesville. With this ideal backdrop, attention is given to every detail from the initial design—thoughtfully siting the home, selecting colors and finishing details—to insuring the completed home is of the caliber that has granted the company the highly respected reputation in the homebuilding community.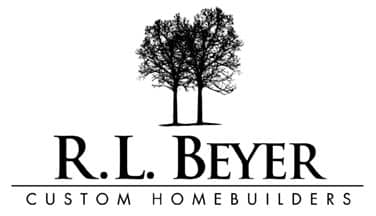 Did You KNow?
Residential Custom Building for Over 40 Years
Signature Community – Ashcroft
Custom-Designed Homes
Favorite Wine, Beer or Cider
Barboursville Vineyards' Chardonnay
SERVING 
Charlottesville-Albemarle County
and
Specifically Ashcroft Community
SERVICES
Design
Build
Construction Management
Interested in learning more?
Please complete the form below to learn more about R.L. Beyer Custom Homebuilder services:
Interested in learning more? Please complete the form below to learn more about R.L. Beyer Custom Homebuilder services: