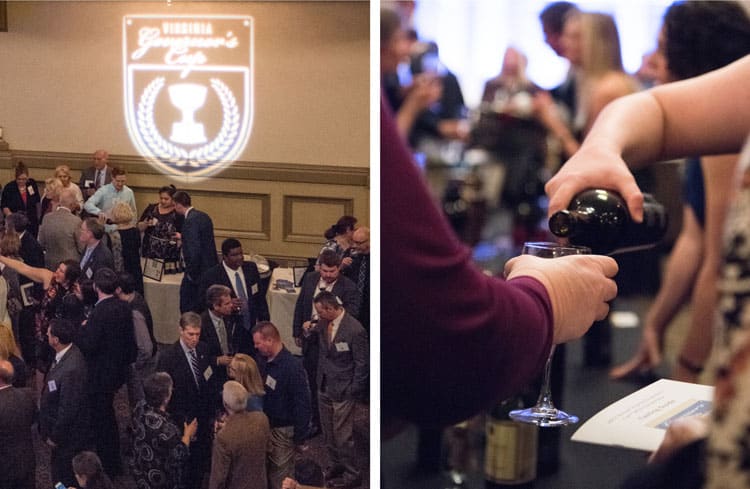 Tuesday night, the Governor's Cup Gala was held at the Hotel John Marshall in Richmond to celebrate the best of Virginia's wines. The competition is now in its 35th year, and after being revamped in 2012, it continues to grow as one of the most stringent competitions in the country. Discover all about Virginia's Gold Medal wines in our popular Wine & Country Gold Book. 
Of the 23 Gold medals awarded, 60 percent were given to our local wineries of the Monticello Wine Trail. Nine of those wines were included in the prestigious Governor's Case, which represents the 12 highest scoring wines of the 494 that were submitted for the Governor's Cup competition. The local vineyards honored with Gold medals were Barboursville Vineyards, Cardinal Point Vineyard & Winery, CrossKeys Vineyards, Horton Vineyards, Jefferson Vineyards, King Family Vineyards, Michael Shaps Wineworks, Pollak Vineyards, Valley Road Vineyards and Veritas Vineyard & Winery.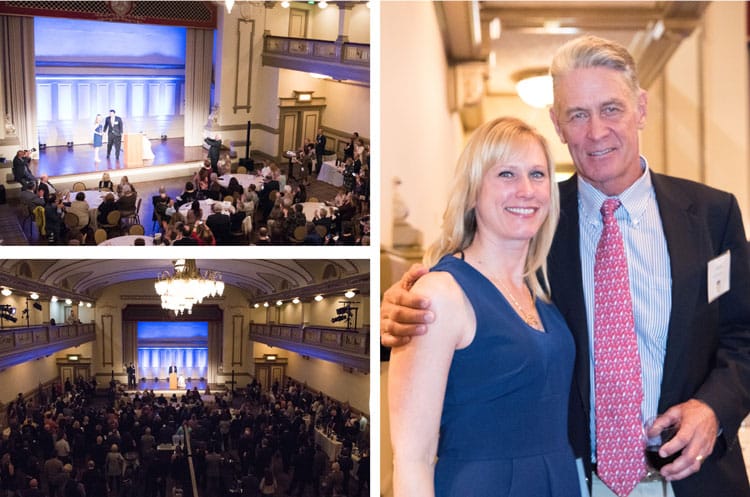 Honored for her work with the Winemakers Research Exchange (WRE) was Winemaker Emily Pelton of Veritas Vineyard & Winery. She received the Wine Person of the Year award. Emily (seen above at left with David King) has lead the effort to promote research and experimentation in the wine industry as a founder of the WRE. Also honored with the Gordon Murchie Lifetime Achievement Award for his tireless legislative work on behalf of the vineyard industry was David King, winery and vineyard owner of King Family Vineyards and Virginia Wine Board Chairman.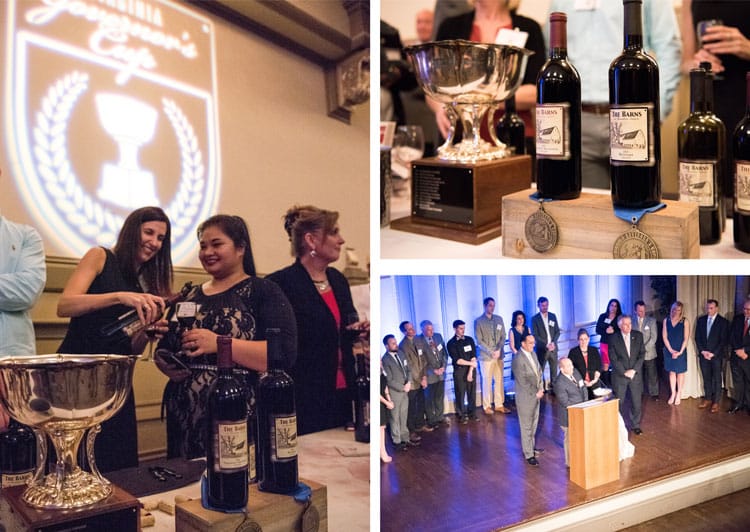 Governor Terry McAuliffe spoke to the great accomplishments of Virginia's ever-growing vineyard industry and it's impact on the state's robust economy, job growth and tourism. He then awarded the state's highest wine award to The Barns at Hamilton Station Vineyards, located in Hamilton, Virginia, for their 2014 Cabernet Sauvignon produced by winemaker Michael Shaps of Michael Shaps Wineworks in Charlottesville. The winning Cabernet Sauvignon is a full-bodied wine with well-balanced acidity, aged in French and American oak and expresses notes of dark cherry and coffee. It is 100 percent Cabernet Sauvignon and is complemented by a soft tannic structure integrated with the fruit along with notes of clove and tobacco for a complexity and extended finish.
Shaps (seen above at the podium) creates wines for many vineyards throughout Virginia. "Our team is especially proud of this wine. It is a classic Virginia Cabernet Sauvignon. It is perfectly balanced and has mature tannins that are ripe but not overly extracted; and it has nice acidity," says Shaps. "The fruit comes from mostly Carter's Mountain [Orchard] with some additional fruit from Mount Juliet Vineyards. Carter's Mountain has southwest exposure, constant breezes, great drainage and a slightly cooler climate to retain nature acidity."
The evening's celebration was a true testament to Virginia's wine industry and it's extraordinary talent and accomplishments. A big Wine & Country congrats to all!
Discover Virginia's wine regions and plan a Gold Medal tasting trip through Virginia.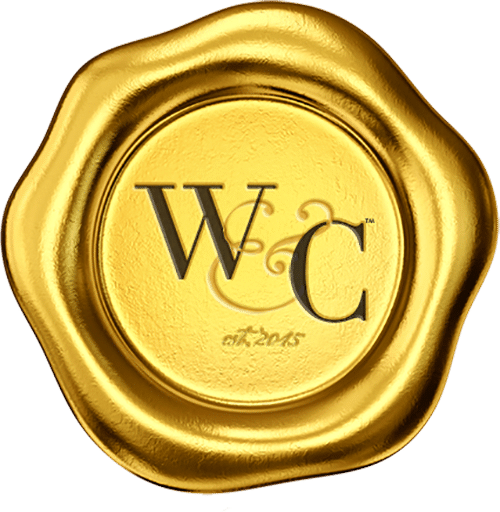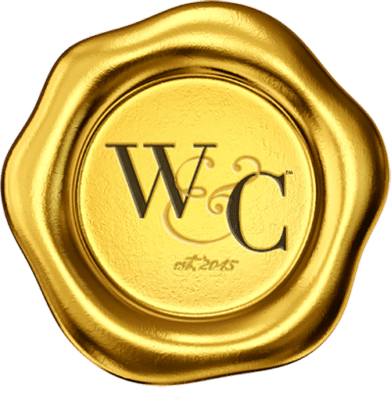 Virginia Wine & Country celebrates elevated living in Virginia Wine Country. Virginia Wine & Country Life is a semi-annual luxury print magazine with a full digital presence. The Virginia Wine & Country Gold Book is an annual guide to the top award-winning wines, wineries and experiences in Virginia Wine Country. The annual Virginia Wine & Country Wedding Planner is an art book of elegant Virginia weddings. The brand includes the Virginia Wine & Country Shop in Ivy, Va. It is a beautiful lifestyle boutique that brings the pages of the magazines to life. Virginia Wine & Country tells the stories of Virginia wineries, the farm-to-table movement, luxury travel, entertaining, art and the elegant country lifestyle. Ivy Life & Style Media also provides branding, web design and PR services for the wine industry.