"POP!" … opening a bottle of bubbly starts the party—a sound that is heard the world over during New Year's Eve celebrations. Wine & Country caught up with the winemaking team at Horton Vineyards to see the process of making sparkling wines in action and to learn about some of the exciting projects they have in the works.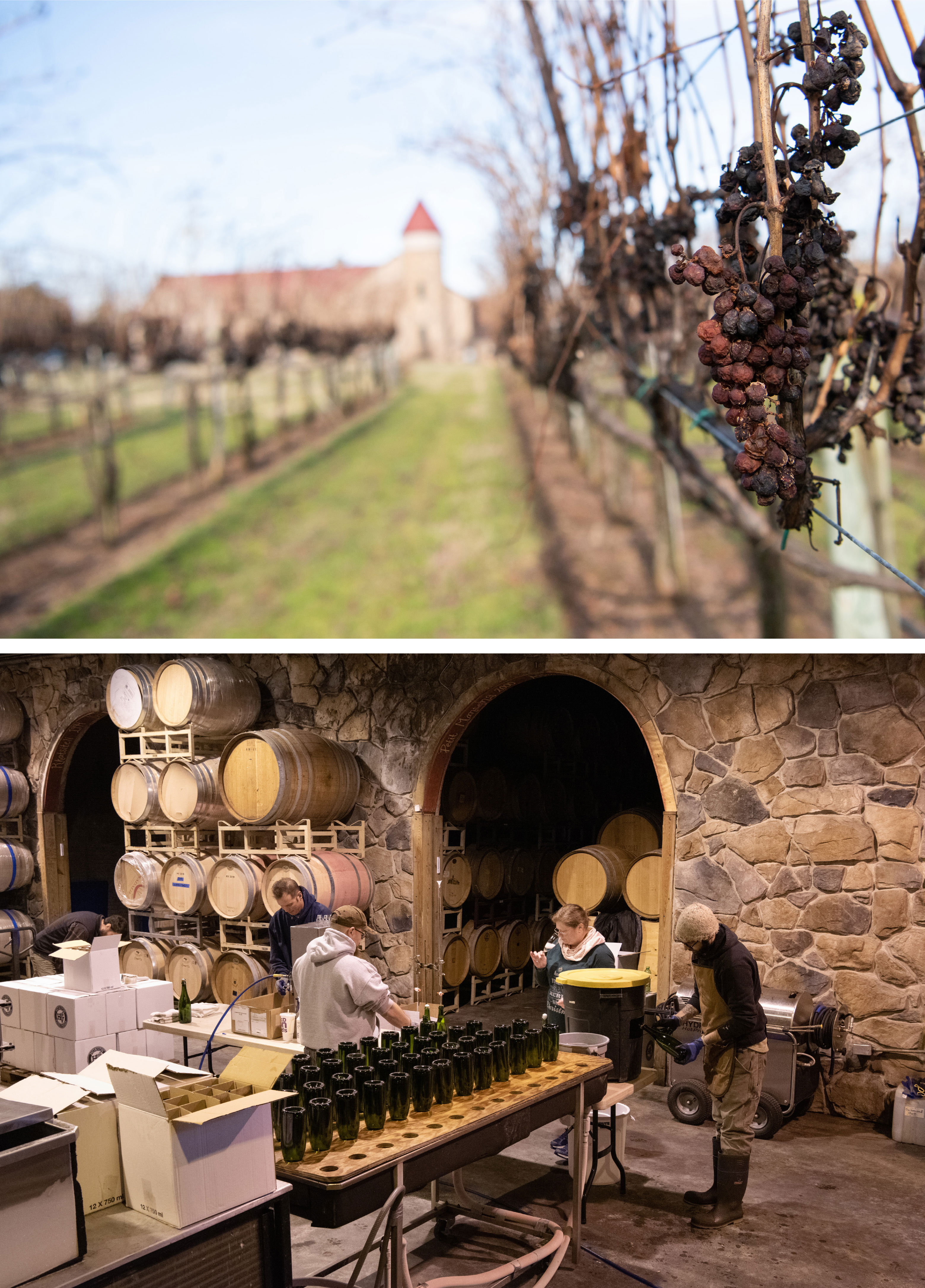 While the vineyards outside slept, the Horton team was busy inside the winery during the final week of bottling with Shannon Horton at the helm as they degorged sparkling Viognier in preparation for its release.
The traditional Methode Champenoise of making sparkling that Horton follows is a labor-intensive one that has been the practice for hundreds of years in Champagne, France. One of only a few wineries in the region that implements the traditional process, Horton explains "…..First the sparkling is aged on the lees or yeast for months, and as the yeast sediment builds, the winemaker forces the yeast to settle at the neck of the bottle through the riddling process. In order to remove the yeast, it is put in a freezing bath to solidify the yeast. We then remove the bottle's seal which creates an explosion of the wine as sparkling is so known for. It's a fun and exciting process!"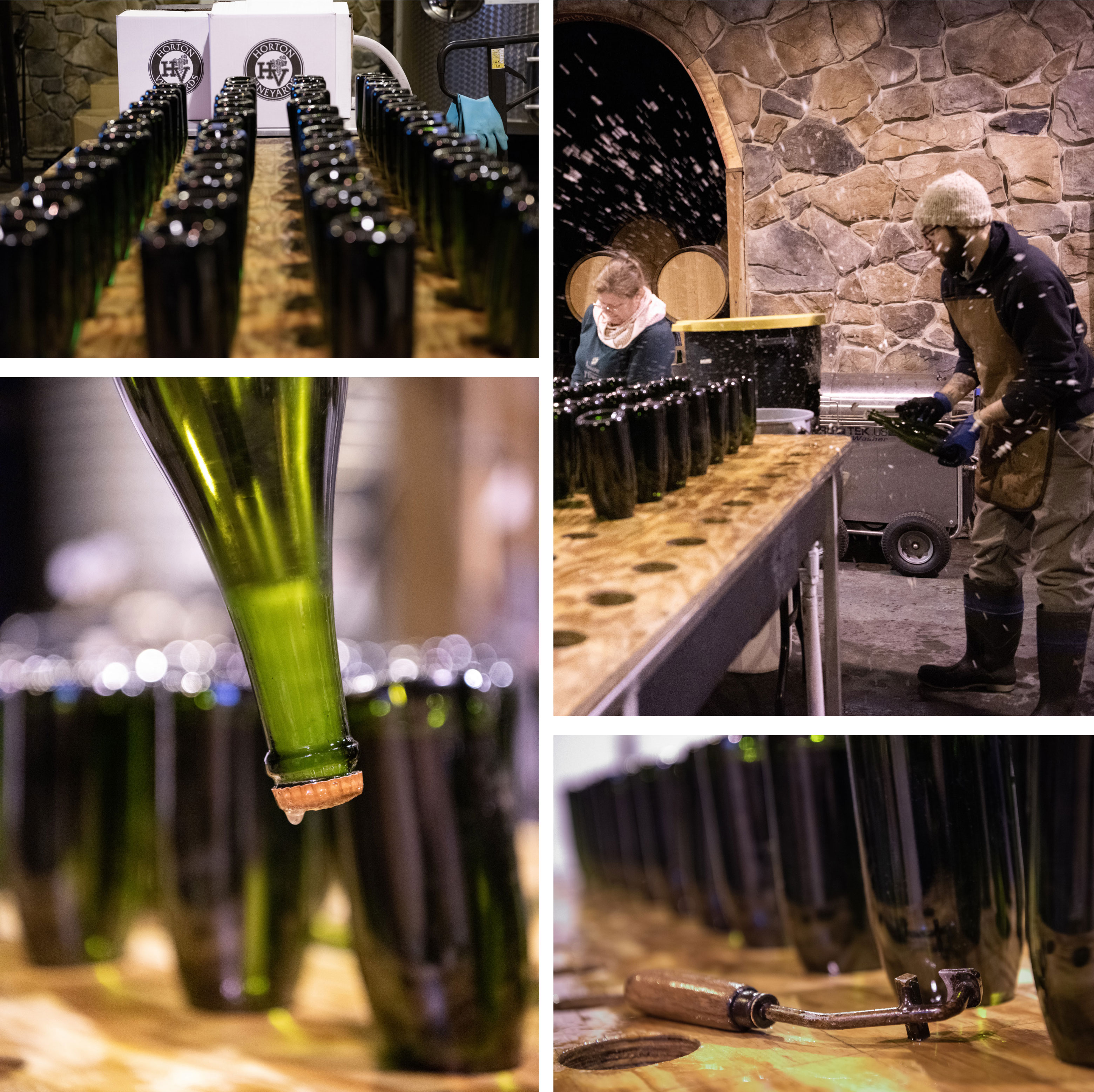 Once degorged, the wine is inspected then topped off to replace the wine that was lost.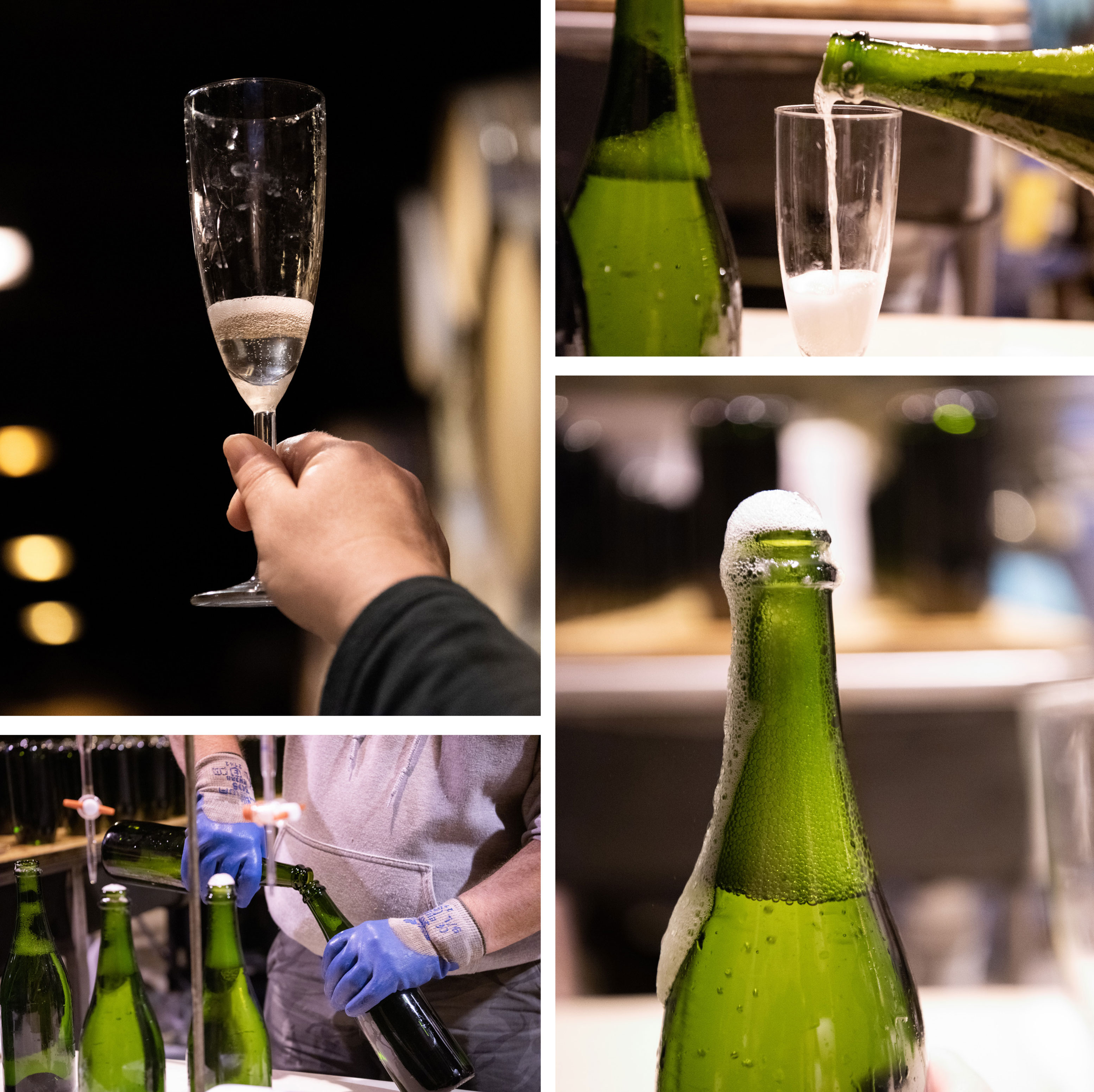 After passing inspection, the bottles are quickly re-corked, cleaned and boxed for labeling on another day.
While Horton Vineyards is hoping to rename this sparkling, wine lovers can expect highly acidic floral notes and a brioche aroma with this sparkling Viognier. Horton recommends pairing it with rich food like lobster tail or even a creamy and rich dessert.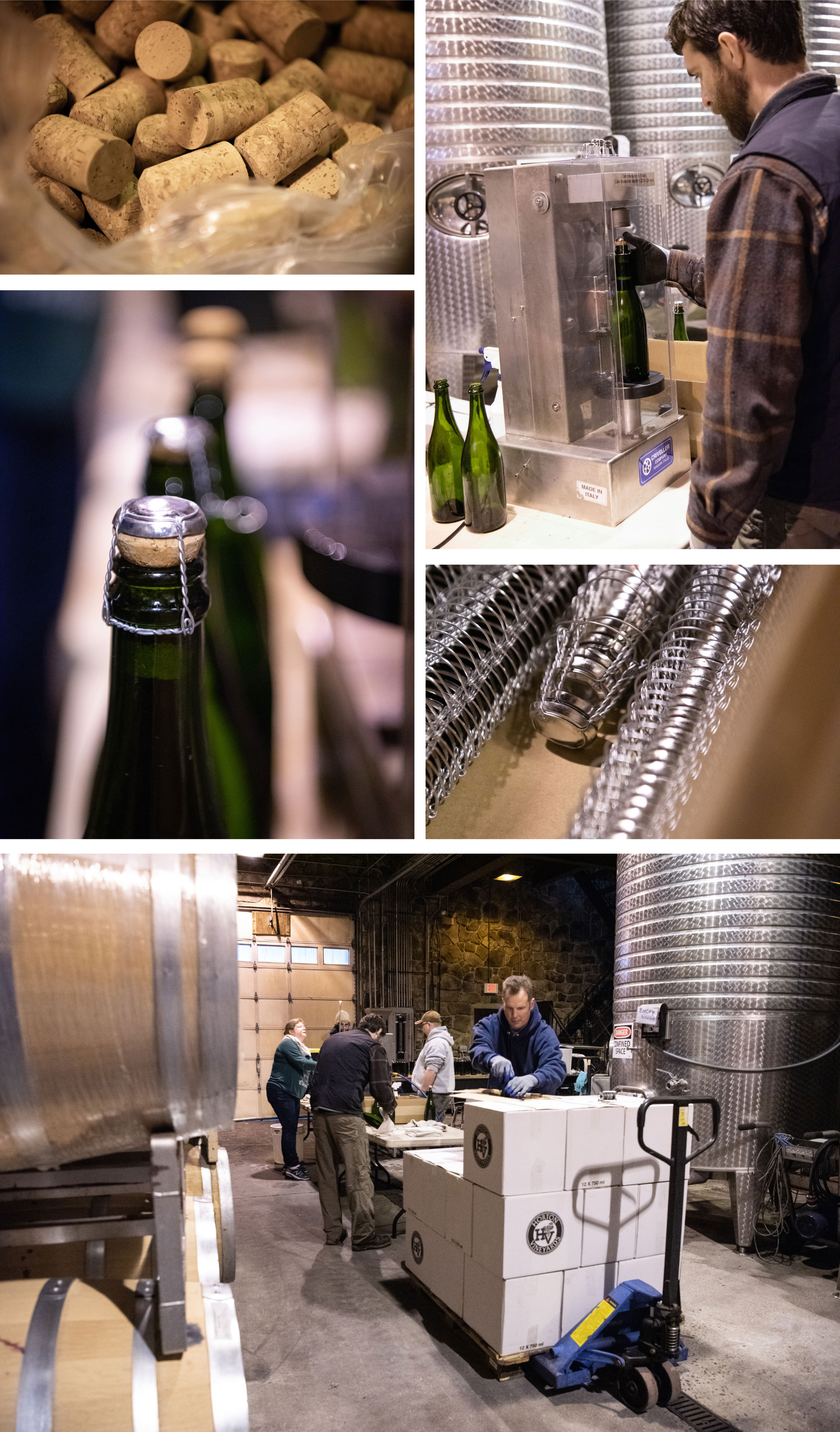 As the wines were being boxed and stored, we were taken on a tour to see the other exciting sparklings currently being aged. "We have some that have been aging for 10 years now, and we're very excited to introduce our sparkling Tannat, the first of it's kind to be released locally!" Shannon adds.
The aged sparkling Viognier was put down in July of 2018 and will be released in 2028. The sparkling Tannat is expected to be ready for degorging in 6–9 months and then released. The grapes for this sparkling were allowed to get to full ripeness prior to picking, and the wine is expected to have a big tannic finish. Sparkling Tannat will be a part of the vineyards' Gears and Lace series and the third sparkling that Horton Vineyards offers.
Horton Vineyards also produces a sparkling rosé—Erotes. This delightful bubbly rosé starts on the palette with a raspberry sweetness and finishes dry.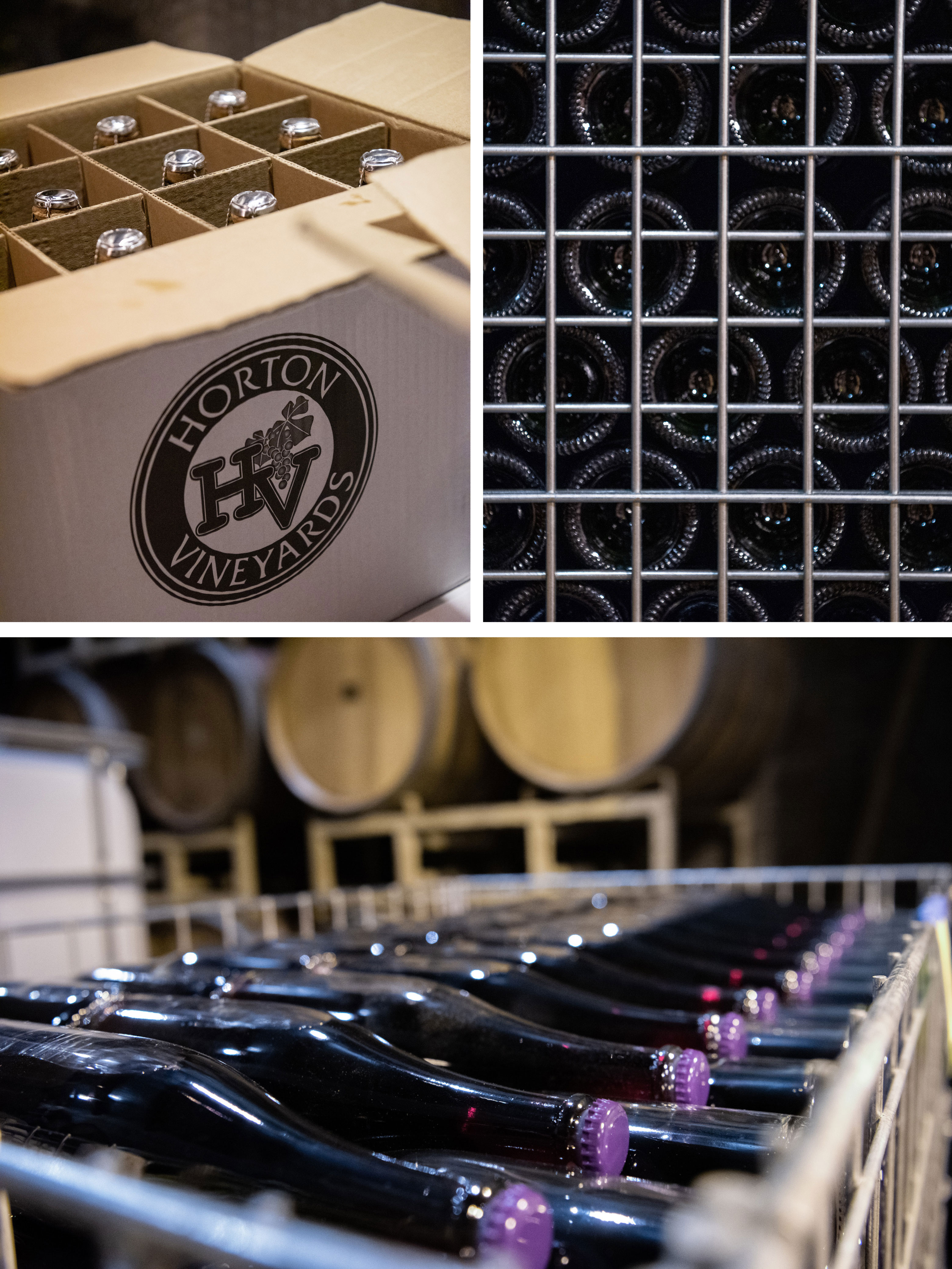 Stored deep in the cellar's many caves lay more exciting vintages for wine lovers to enjoy in the years to come! We cannot wait to see how Horton Vineyards continues its innovative legacy and are looking forward to trying its newest sparklings later this year.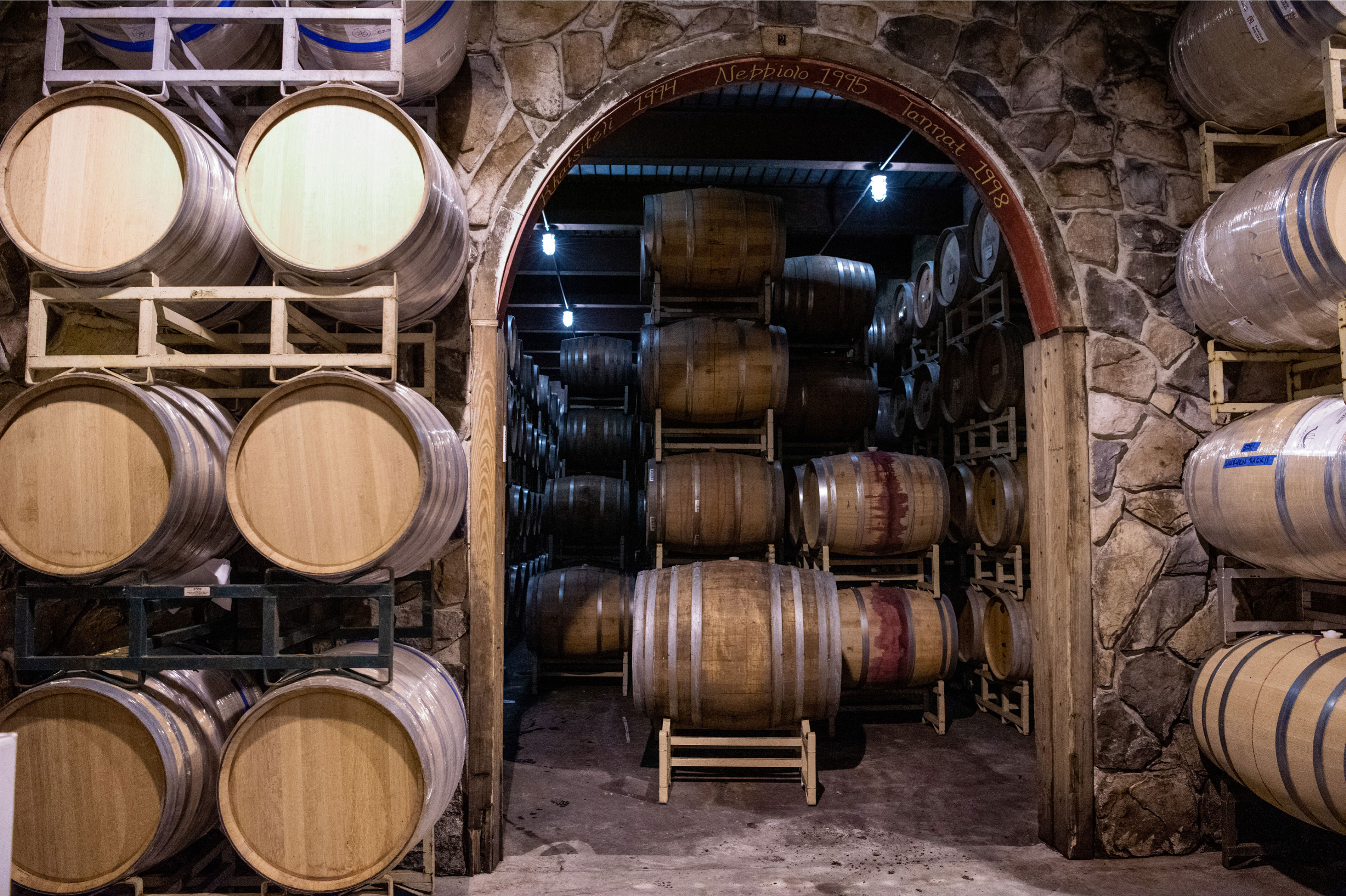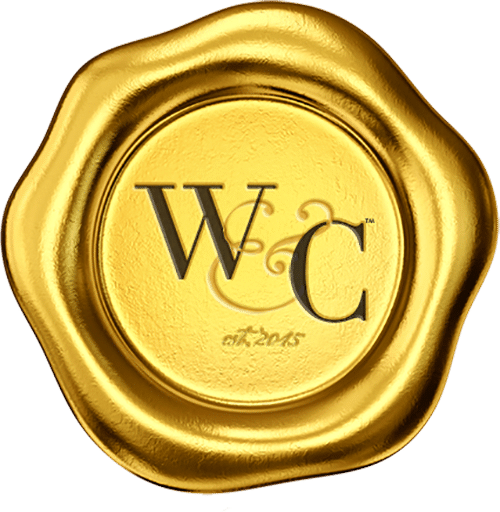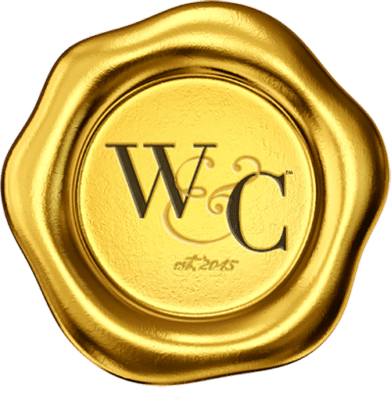 Wine & Country celebrates elevated living in Virginia Wine Country. Wine & Country Life, a semi-annual life & style magazine, and Wine & Country Weddings, an annual art book celebrating elegant Virginia weddings, are complemented by the Wine & Country Shop in Ivy, VA—a beautiful lifestyle boutique that brings the pages of the magazines to life. The Shop features over 40 Virginia artisans with everything from tailgating essentials and Dubarry attire to locally made foods and award-winning Virginia wines and craft beverages for your next event. Wine & Country covers the grape-growing foothills of the Blue Ridge Mountains from Lynchburg to Leesburg, including points in between like Charlottesville and Middleburg. Ivy Life & Style Media also creates other projects, including CharlottesvilleFamily.com, a collection of local resources including a popular calendar of events, family services guides and features on education, health and family day trips for parents and teachers in Charlottesville, as well as the CharlottesvilleWelcomeBook.com a guide to resources for Charlottesville tourists and newcomers.