Our beautiful local landscape captured the heart of Thomas Jefferson and continues to impress us today with Blue Ridge Mountain backdrops and luscious green rolling hills. Cathy Purple Cherry, founder of Purple Cherry Architects—a high-end residential local architecture firm in Charlottesville, VA—shares how you can create meaningful places by fusing architecture and nature together…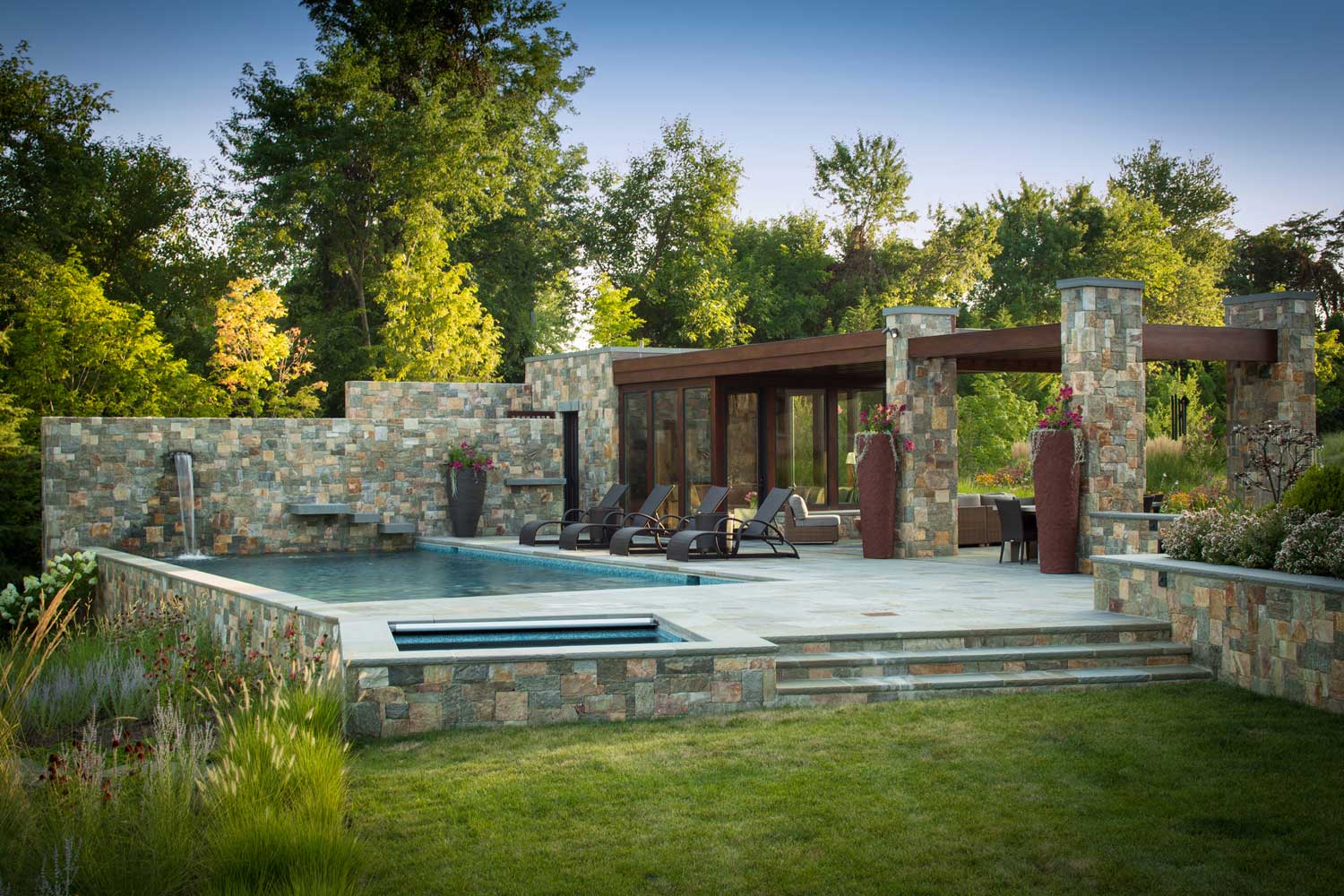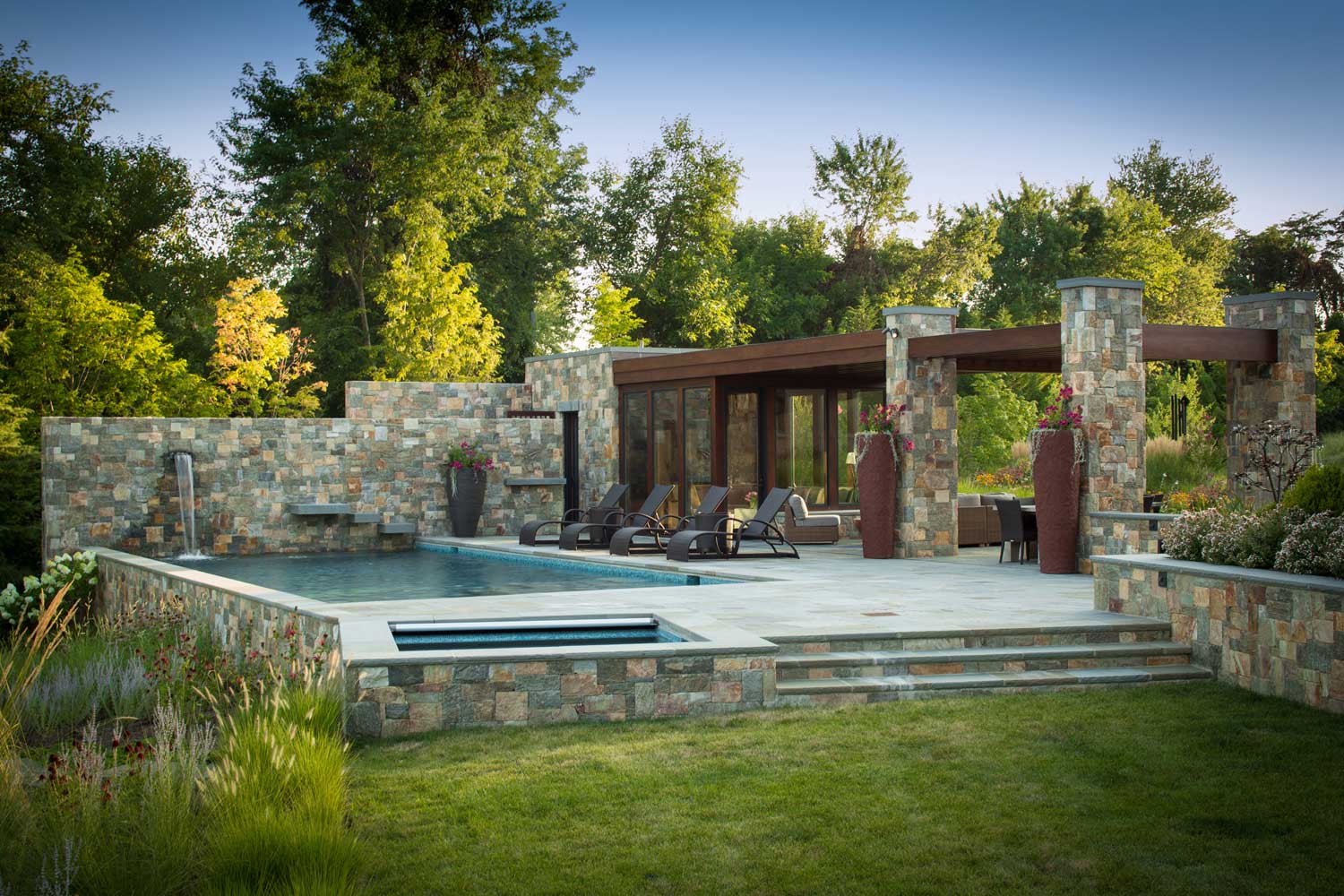 "By the title of this blog, you would initially think that I might write about landscape architecture because this is where nature traditionally meets architecture [similar to these images of Purple Cherry Architects' award-winning Harness Creek Pool House]. Instead, I want to focus on how nature can be brought into architecture and how the visual connection to nature through architecture can influence our emotions… most significantly moving us to experience joy, awe, humbleness, faithfulness and peace.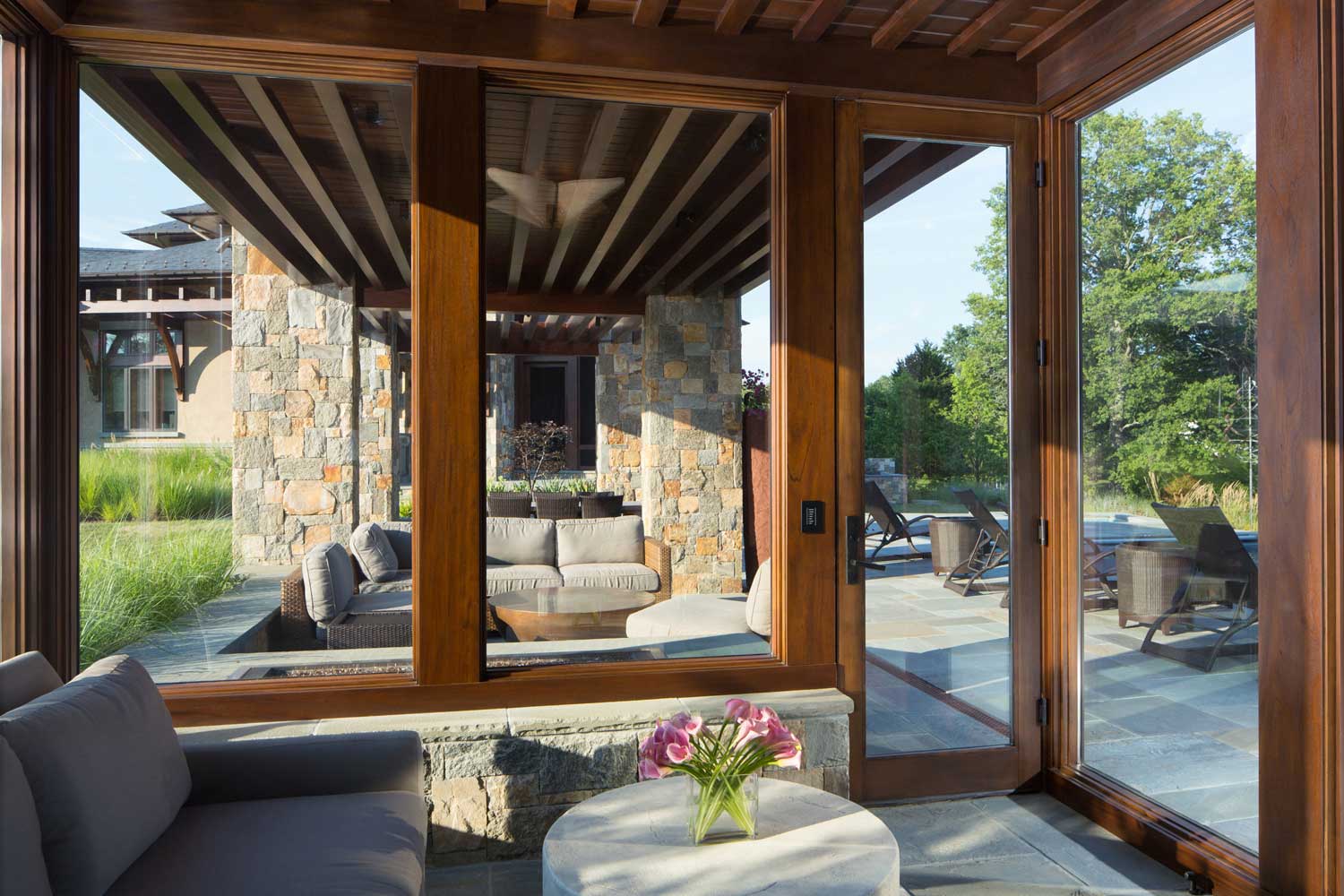 In the mountain landscape of Austria, the family chapel Maria Magdalena is, in my professional opinion, one of the best examples of how architecture and nature can combine to inspire self-reflection and elevate the visitor to a higher level of emotional thinking. This human connection with nature is known as biophilia. It is our fundamental human biological inclination to connect to elements within nature, and biophilic design is the method of bringing nature into the built-environment. From studies, it has been learned that biophilic design can reduce stress, increase creativity, improve our well-being and expedite healing. This whole experience is heightened with the overlay of related sounds and smells… rushing water, blowing winds, wrestling leaves.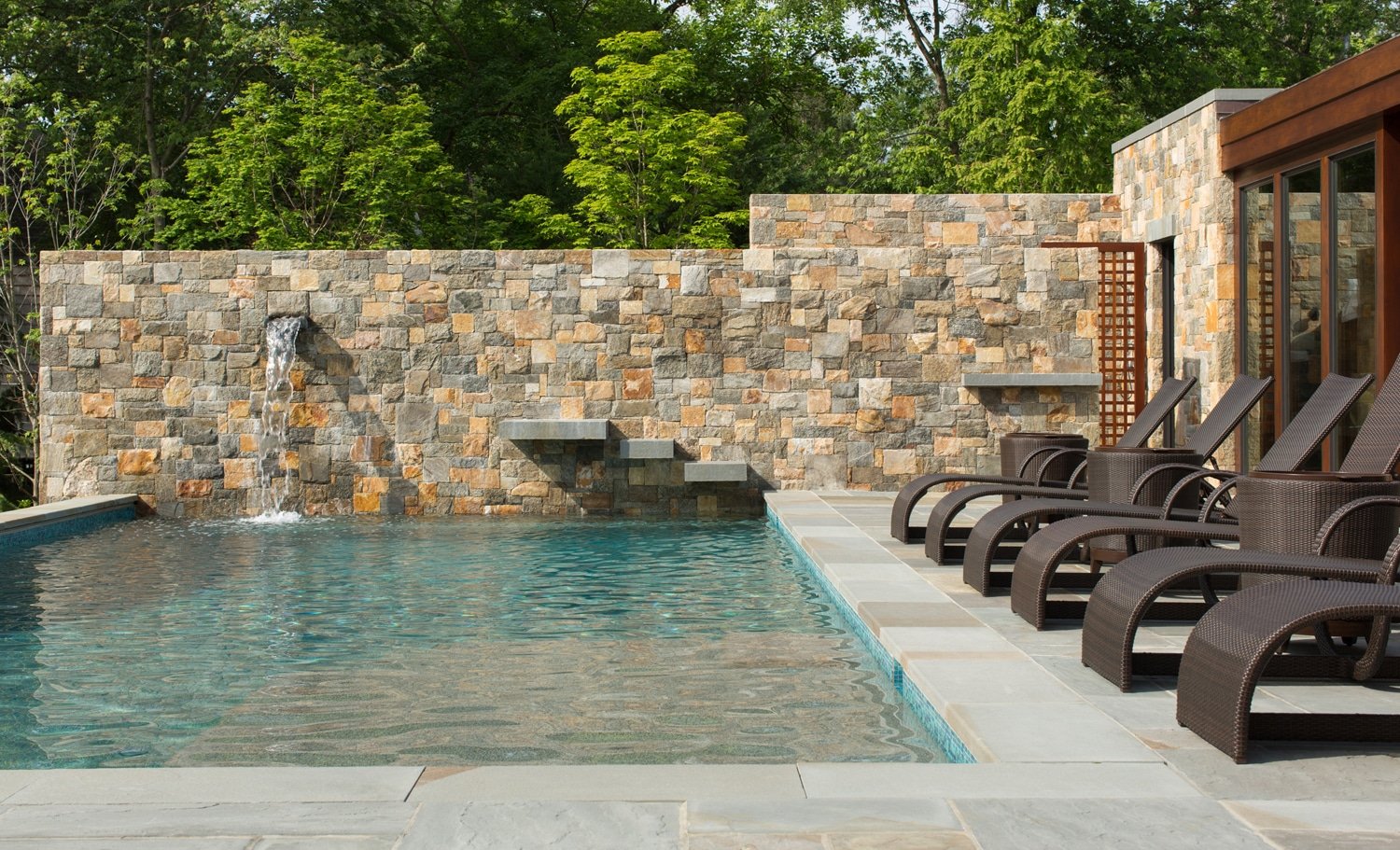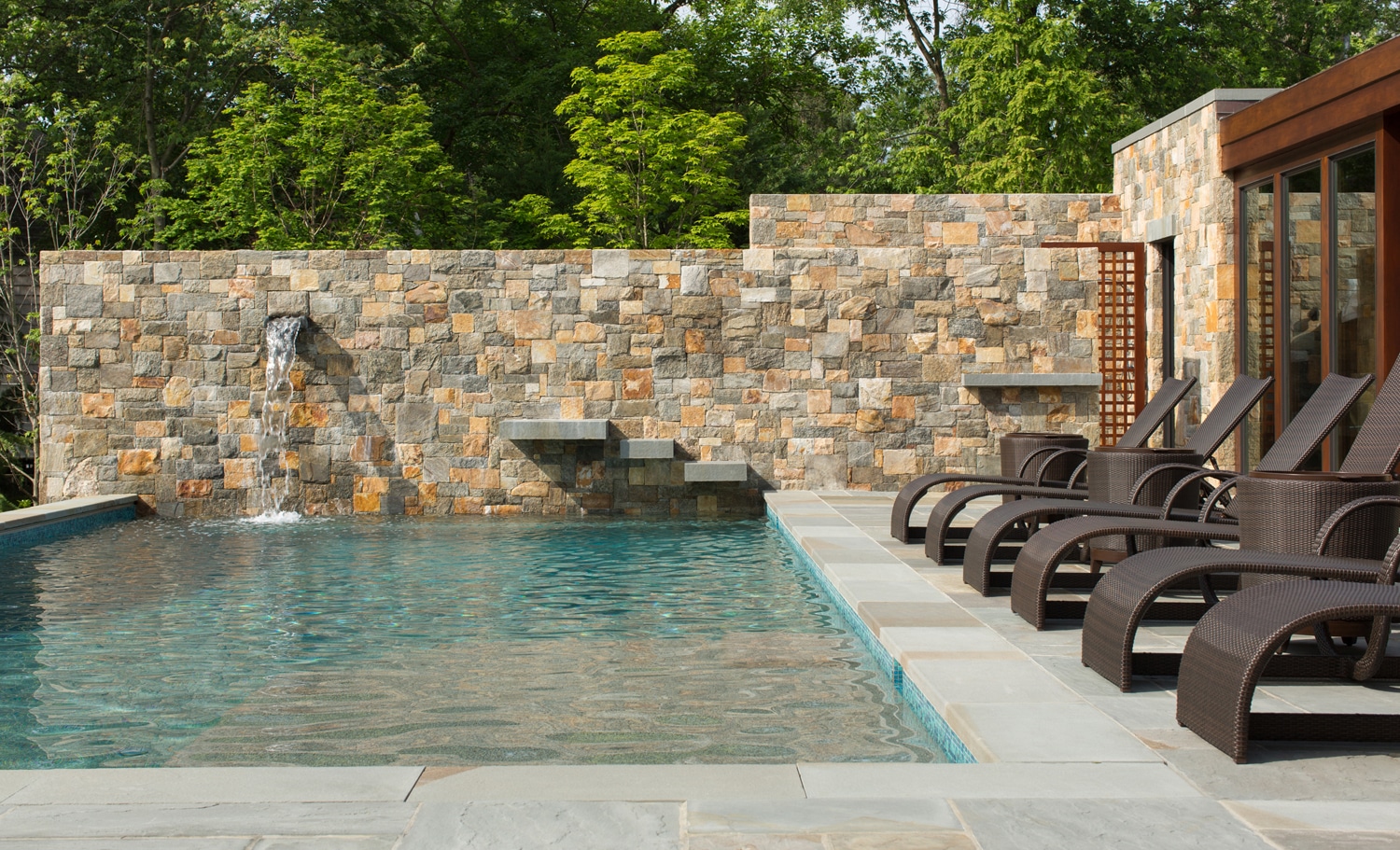 There are many ways that nature can be brought into architecture from the simplest step of a large window with an incredible view to an interior garden space within four walls. Patterns within architecture that reflect the structures found in nature can further connect us to natural elements as well. However, what is undeniable is that spaces created to engage surrounding nature into the architectural experience are, by far, the most successful spaces in making us really think way beyond our own small world. The emotional feeling is undeniable. And it is a really happy feeling."~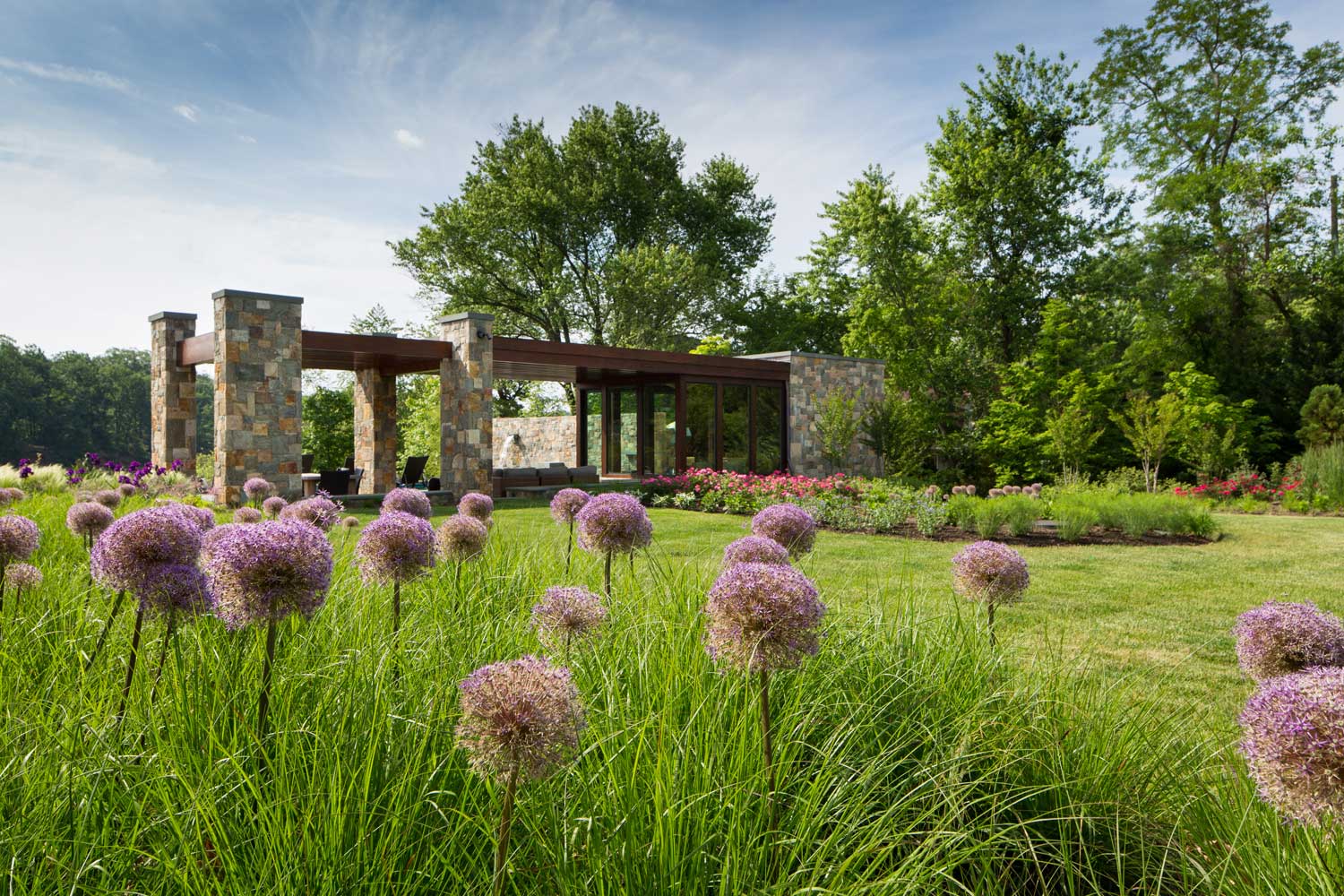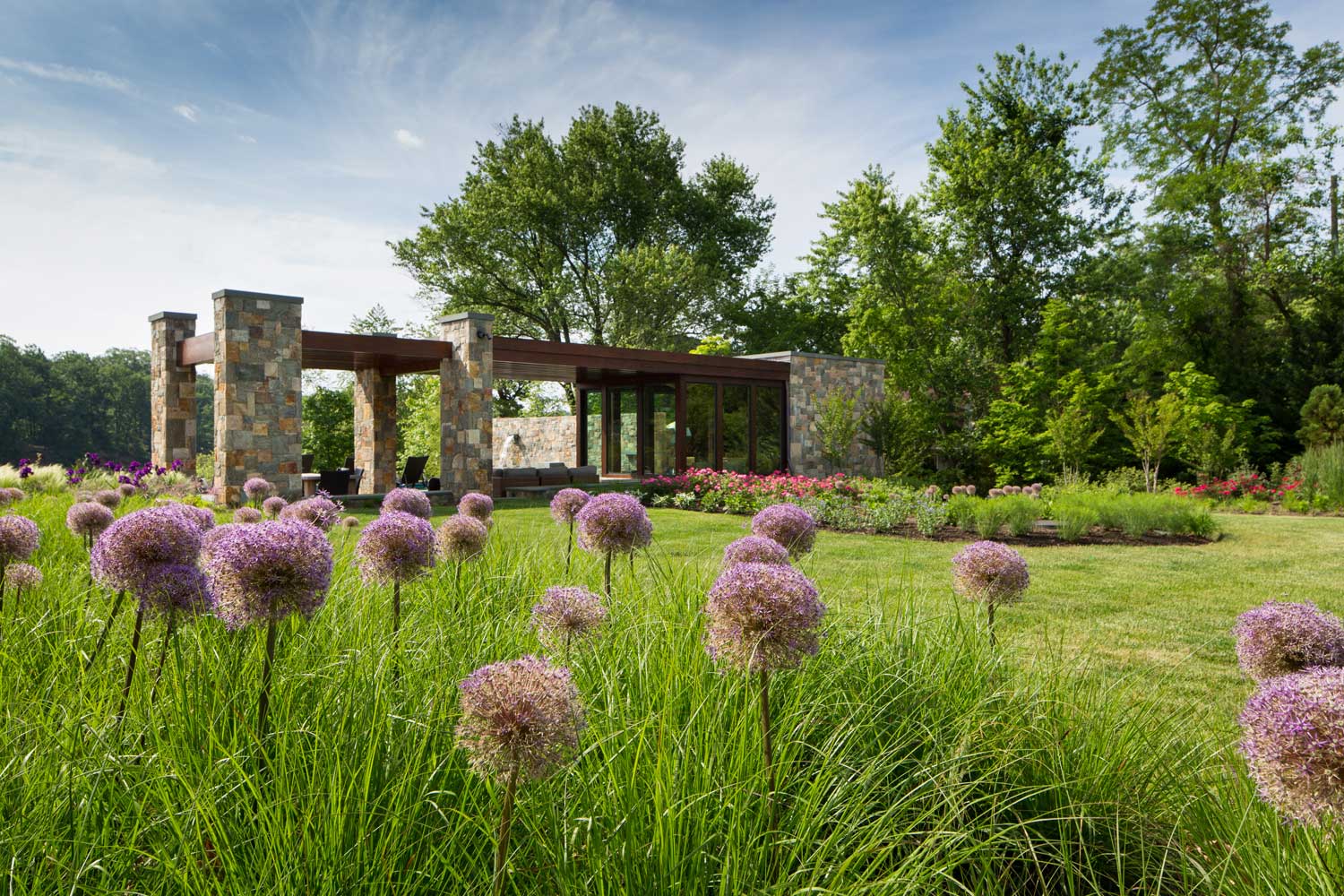 Photos from Purple Cherry Architects' award-winning Harness Creek Pool House.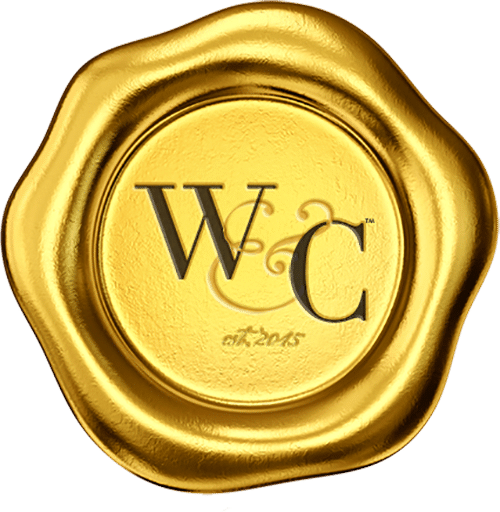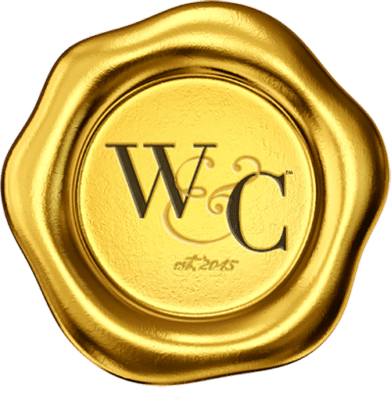 Wine & Country celebrates elevated living in Virginia Wine Country. Wine & Country Life, a semi-annual life & style magazine, and Wine & Country Weddings, an annual art book celebrating elegant Virginia weddings, are complemented by the Wine & Country Shop in Ivy, VA—a beautiful lifestyle boutique that brings the pages of the magazines to life. The Shop features over 40 Virginia artisans with everything from tailgating essentials and Dubarry attire to locally made foods and award-winning Virginia wines and craft beverages for your next event. Wine & Country covers the grape-growing foothills of the Blue Ridge Mountains from Lynchburg to Leesburg, including points in between like Charlottesville and Middleburg. Ivy Life & Style Media also creates other projects, including CharlottesvilleFamily.com, a collection of local resources including a popular calendar of events, family services guides and features on education, health and family day trips for parents and teachers in Charlottesville, as well as the CharlottesvilleWelcomeBook.com a guide to resources for Charlottesville tourists and newcomers.