The perfect solution to another night at home when you're longing for your favorite Virginia vineyard. Open a bottle of your preferred local vintage and enjoy a great film about wine. Ranging from documentaries to romantic comedies, if you're looking for a movie to satisfy your wanderlust (and your desire for wine), try one of these 12 films that are perfect for any wine and/or film lover.

Sideways (2004)
Toeing the line between comedy and drama, Sideways follows former college roommates Miles and Jack as they take a road trip to California's wine country to celebrate Jack's upcoming marriage. Based on Rec Pickett's novel of the same name, the film won the Academy Award for Best Adapted Screenplay, and was also nominated for Best Picture, Best Director, Best Supporting Actor, and Best Supporting Actress.

Somm: Into the Bottle (2016)
A documentary about the rarely viewed world of famous and cult winemakers, Somm allows viewers to watch and learn as some of the rarest, most interesting bottles of wine in the world are opened. Through 10 widely varying bottles of wine, viewers learn the history, politics and pleasure of winemaking.

Bottle Shock (2008)
This comedy-drama is based on the 1976 "Judgement of Paris," a blind wine tasting competition in which a California wine beat a French wine for the first time. Focusing on California vintner Jim Barrett and Parisian sommelier Steven Spurrier, the film follows the events leading up to Chateau Montelena's success at the Judgement of Paris, forever changing the world's opinion of California winemaking.

Wine for the Confused (2004)
Hosted by John Cleese, this documentary is an introduction to wine for novices, making the process of learning about wine lighthearted and fun. Covering basic wine types and grape varieties, winemaking, tasting, and buying and storing wine, Wine for the Confused is an excellent introduction to wine without the intimidation.

The Secret of Santa Vittoria (1969)
Based on the best-selling novel by Robert Crichton, this film is set in the winemaking hill town of Santa Vittoria, Italy, immediately following the fall of Benito Mussolini's regime. The townspeople hear of Nazi intent to bring the city's wine back to Germany and must hide over 1 million bottles of wine in Roman caves before the Germans leave Italy. A battle of wits for the wine between the Italian mayor and German commander ensues.

Mondovino (2004)
This documentary details the impact of globalization on the world's various winemaking regions. Emphasizing the differences between commercial, mass-producing wineries and small estates, the documentary focuses on the individual flavors of wines made on a smaller scale.

A Good Year (2006)
A romantic comedy about a businessman who is the sole inheritor of his uncle's vineyard in southern France and the local cafe owner near the vineyard, A Good Year tells a lovely story of focusing on the important things in life. Russell Crowe plays Max Skinner, the businessman who must decide to either return to his banking job in London or remain in France to run his uncle's estate.

A Year in Burgundy (2013)
Seven winemaking families in Burgundy, France, tell the story and history of their connection to the land and to the grapes in this award-winning documentary. This informative film follows a year of winemaking in one of the most famed, prestigious wine countries of the world.

A Walk in the Clouds (1995)
When soldier Paul Sutton returns home from WWII, he finds himself having difficulty connecting with his wife Betty, whom he married the day before he left. Searching for a new career and meaning, he sets off for Sacramento, meeting graduate student Victoria on the train as she heads back to her family's vineyard in Napa Valley. When it comes out that Victoria is pregnant, Paul offers to pose as her husband to protect her from her father's anger, following her to Napa and falling in love despite his current marriage.

A Year in Champagne (2014)
Wine importer Martine Saunier guides viewers through six houses, exploring the process of champagne-making with some of the world's most renowned houses like Gosset and Bollinger. This behind-the-scenes look at champagne gives viewers a glimpse into a year of creating the delicious sparkling wine.

Boom Varietal (2011)
This documentary follows the history of the Argentine Malbec and its recent boom in popularity. Showing the rich culture of Argentina and its dry climate perfect for Malbec, this film shows why Argentine Malbec is the fastest growing wine varietal in the United States.

Langhe Doc (2011)
Telling three stories describing Langhe, a unique and beautiful region of Italy, this documentary details the possibility of the winemaking region to be overrun with economic expansion and become another "Italy of warehouses." Three Italian winemakers describe their fight to maintain the region's integrity. ~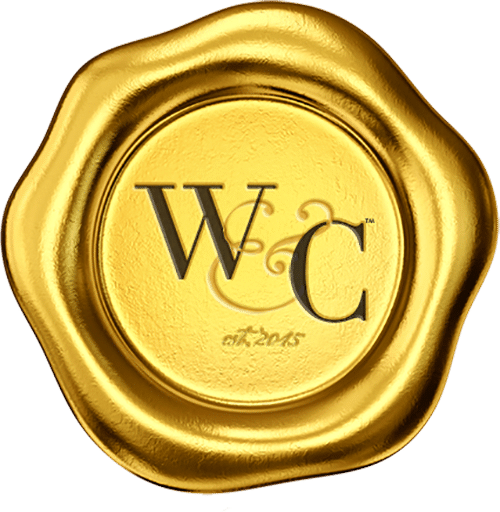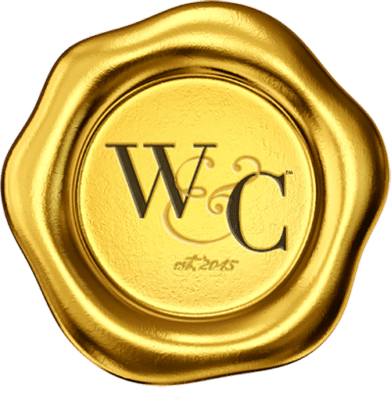 Virginia Wine & Country celebrates elevated living in Virginia Wine Country. Virginia Wine & Country Life is a semi-annual luxury print magazine with a full digital presence. The Virginia Wine & Country Gold Book is an annual guide to the top award-winning wines, wineries and experiences in Virginia Wine Country. The annual Virginia Wine & Country Wedding Planner is an art book of elegant Virginia weddings. The brand includes the Virginia Wine & Country Shop in Ivy, Va. It is a beautiful lifestyle boutique that brings the pages of the magazines to life. Virginia Wine & Country tells the stories of Virginia wineries, the farm-to-table movement, luxury travel, entertaining, art and the elegant country lifestyle. Ivy Life & Style Media also provides branding, web design and PR services for the wine industry.