For many families, an integral part of get-togethers is a large family meal that's curated with fresh and local produce. Family-run Timbercreek Farm embodies these holiday values year-round, supplying Charlottesville chefs and food connoisseurs with ethically produced meat while maintaining the land's sustainability with practices such as raising the farm's animals on "stress-free" pastures.
Zach Miller and his wife, Sara, returned to Charlottesville in 2006 to the 600-acre farm that Zach's grandparents had owned since the late 1970s. His grandparents used the farm largely as a hobby farm, but Zach was inspired to utilize it to produce products and goods under a biodynamic model. The couple moved forward, creating a farm with a mission-driven purpose of preserving the land, providing a high quality of life for the farm's animals, and creating an environmentally responsible and sustainable farm and business model. The property's evolution is the story of an entire family making an impact on the farm, and vice versa. Zach's parents, while not involved in a direct role, are supportive, and Zach and Sara involve their three children on the farm, too.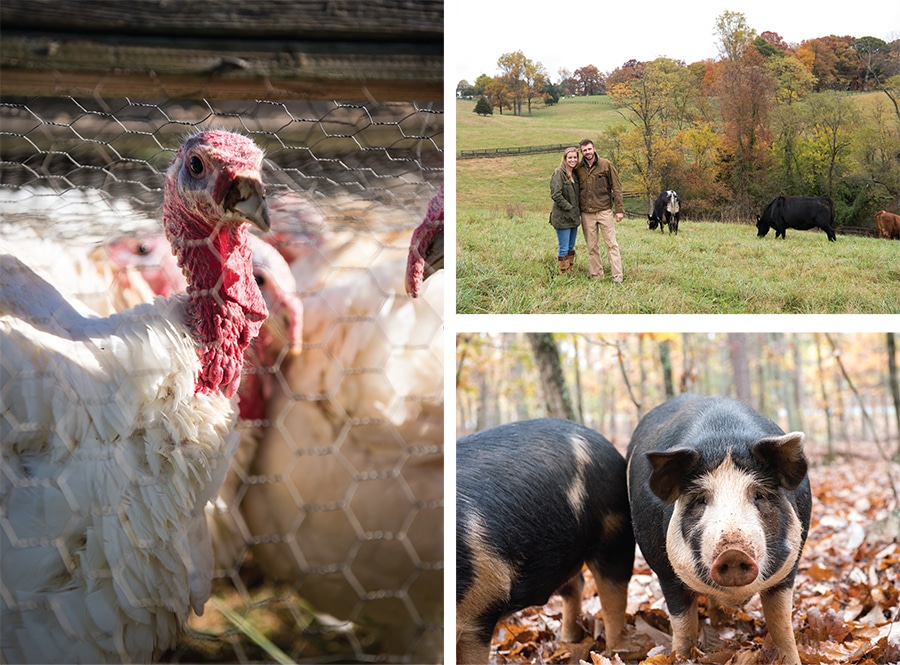 Through it all, Zach is consistently committed to ensuring Timbercreek Farm adheres to their vision of using the biodynamic agricultural model of permaculture. The concept revolves around developing an ecosystem on the farm that is entirely sustainable. Using a rotational grazing method, they breed grass-fed cattle as well as chickens, turkeys, pigs and, sporadically, ducks. Chickens move daily, and cows move at least every two days with other animals being rotated accordingly, all the while ensuring that all are provided with fresh forage. In return, the land benefits from the rotation and is not exposed to re-grazing for at least six weeks. Erosion and soil depletion are minimized while the fertility of the land is preserved.
"I like to call it a domesticated ecosystem. It's a fully functioning ecosystem that sustains the farm," Zach explains. His farming method has afforded Timbercreek Farm the advantage of remaining free of pesticides, herbicides, antibiotics and hormones. While grain-fed beef can be produced in significantly less time, Zach believes grass feeding has a positive impact on the sustainability of the environment, as well as on the quality and taste of their product. "Fundamentally, we're grass farmers because the quality of the animal is a direct result of the forage. The grass management is the foundation for the flavors to be expressed."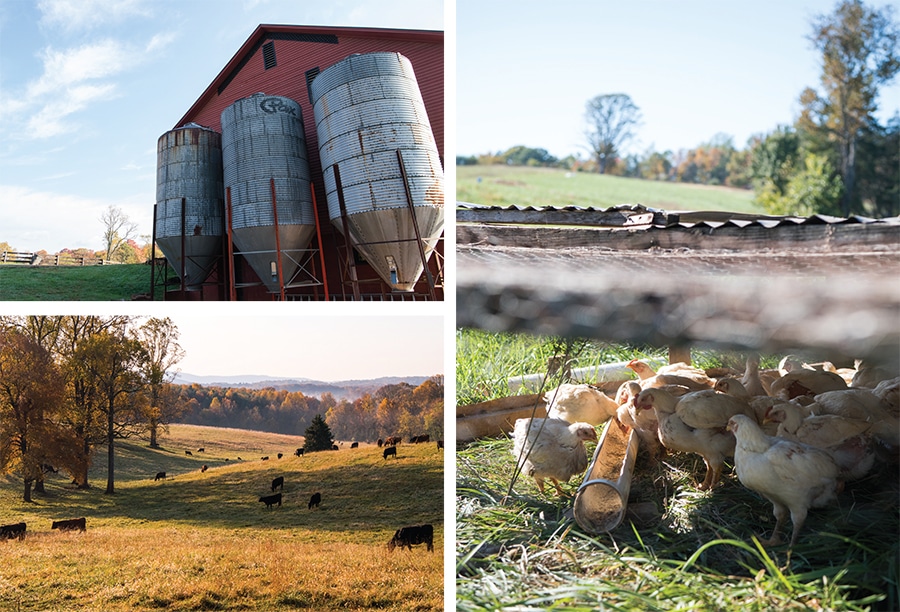 Grass-fed beef is significantly leaner, and the Millers espouse the superiority of its substance. "What you'll notice primarily in grass-fed beef, especially in Virginia, is an iron-rich beefy flavor that has a lot to do with the soil. Texture, in chicken, has more substance from developed muscle textures because they haven't just been lounging around. You can also taste the natural forage—nutty flavors—in the pork and chicken."
Knowing the farm's operations are successful is a source of pride for the Millers, but ensuring that the livestock is both satisfying and accessible for consumers is also important. "What we have believed since the beginning is that the product has to sell itself by being delicious."
Timbercreek Farm's sustainable farming practices celebrate the natural flavors in their ethically produced meat, creating a healthy ecosystem that the Millers and their consumers can feel good about. The Timbercreek Farm website allows their customers to place holiday orders, available for pick up at select stores in the Charlottesville area. Whether you are looking for a free-range turkey for your Thanksgiving table or a antibiotic- and hormone-free ham for your holiday table, Timbercreek is a great local source.
Prefer to eat out during the holidays? You can also find a list of local restaurants that use products from Timbercreek on the farm's website! ~
This article appears in Book 7 of Wine & Country Life. Start your subscription here or give a gift subscription here.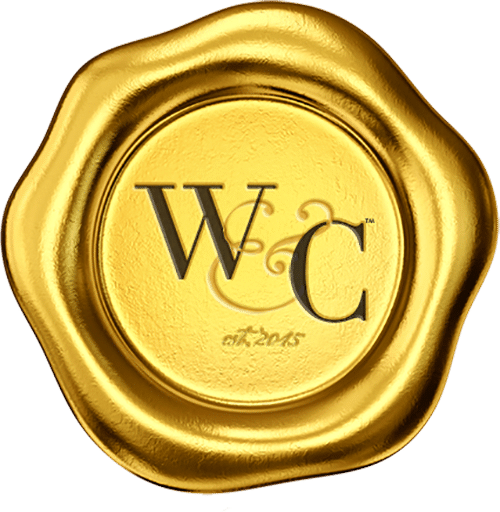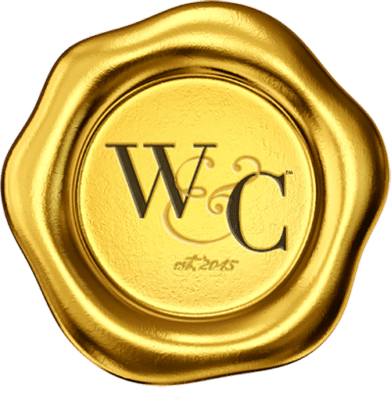 Virginia Wine & Country celebrates elevated living in Virginia Wine Country. Virginia Wine & Country Life is a semi-annual luxury print magazine with a full digital presence. The Virginia Wine & Country Gold Book is an annual guide to the top award-winning wines, wineries and experiences in Virginia Wine Country. The annual Virginia Wine & Country Wedding Planner is an art book of elegant Virginia weddings. The brand includes the Virginia Wine & Country Shop in Ivy, Va. It is a beautiful lifestyle boutique that brings the pages of the magazines to life. Virginia Wine & Country tells the stories of Virginia wineries, the farm-to-table movement, luxury travel, entertaining, art and the elegant country lifestyle. Ivy Life & Style Media also provides branding, web design and PR services for the wine industry.