Last night, the 2019 Annual Virginia Governor's Cup Gala was held at Richmond's Main Street Station. After 102 wineries submitted more than 500 wines, an esteemed panel of 18 judges selected 68 Gold Medal winning wines to be celebrated at this year's gala. Locals, Afton Mountain Vineyards, Barboursville Vineyards, DelFosse Vineyards and Winery, Early Mountain Vineyards, Horton Vineyards, Jefferson Vineyards, Keswick Vineyards, King Family Vineyards, Trump Winery, Pippin Hill Farm & Vineyards, Brix & Columns Vineyards and Virginia Wineworks all made the prestigious list, showcasing the true talent coming out of our local wine region.
Twelve of these Gold Medal winning wines were selected for the 2019 Governor's Case after outscoring all the other entrants on appearance, aroma, flavor, overall quality and commercial suitability. Seven of the wines selected for the case were from our very own region, including Barboursville Vineyards' 2017 Vermentino Reserve, Early Mountain Vineyards' 2016 Eluvium, Horton Vineyards' 2016 Petit Manseng and King Family Vineyards' 2016 Mountain Plains and 2016 Meritage.
During the awards presentation, a video was shown outlining the process of the judging, including interviews with a handful of judges like local Sommelier Erin Scala and highly noted wine authority from London, Steven Spurrier, who in the video compared Virginia's wine region to that of Europe, and which elicited an excited and thunderous applause from the crowd. After announcing the highly regarded Governor's Cup Case, Governor Ralph Northam awarded the 2019 Governor's Cup to local Horton Vineyards for their 2016 Petit Manseng. Not only was the Petit Manseng one of a few select white wines to ever win the cup, but also was the first Petit Manseng to ever receive the award.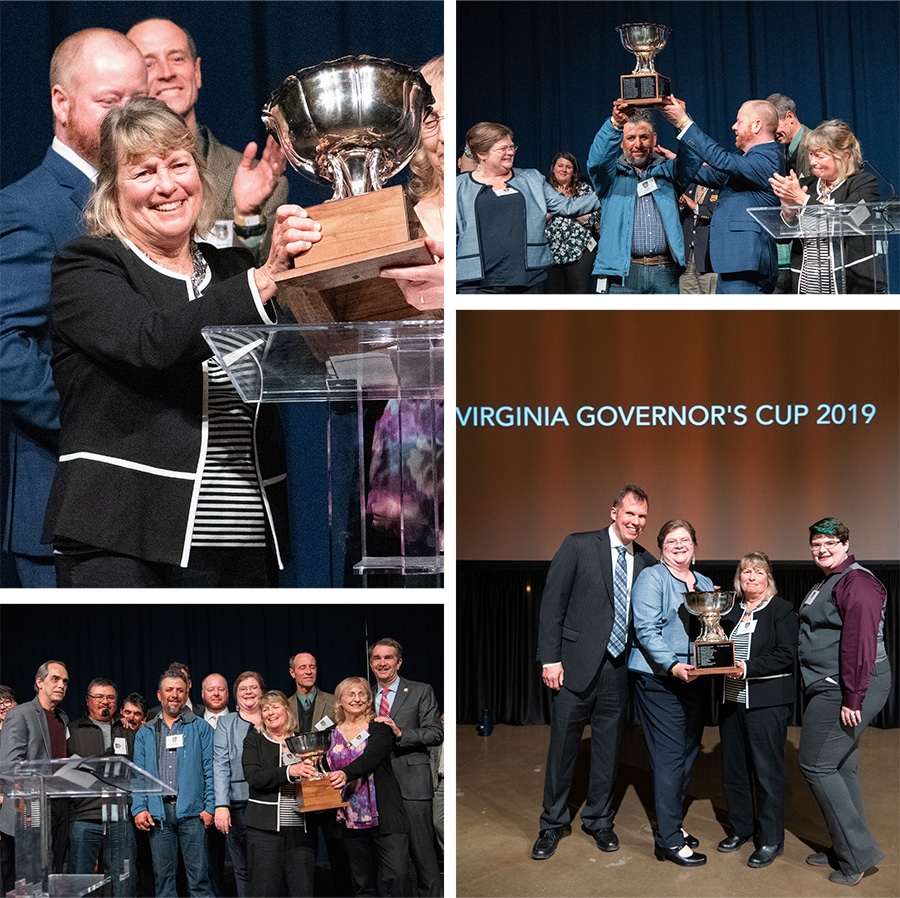 Horton's win was particularly touching after the passing of the vineyards' founder and winemaker Dennis Horton last June, and it shows the vineyards' and Horton family's continuation of Dennis' pioneering legacy and passion for winemaking. Their second Governor's Cup, the Horton family also won the cup in 1993 for their 1990 Cabernet Sauvignon, which was produced from the vineyards' first crop and crafted at Montdomaine Cellars. Horton's wines have also gained regional and national recognition over the years, including the awarding of the Gordon Murchie Lifetime Achievement Award to Dennis at the Virginia Governor's Cup in 2011, and more recently, the showcasing of Horton Vineyards at a Smithsonian Winemakers' Dinner. Dennis' wife Sharon, daughter Shannon and granddaughter Caitlin, who are now continuing the family business, were all present to accept and celebrate the award. During her acceptance speech alongside longtime business partner Joan Bieda, Sharon Horton credited the vineyards' win to her hardworking vineyard team, including Vineyard Foreman Tony Baeza Cruz who has been with Horton for 20 years.
Throughout the evening, Shannon poured some of their vineyards' award-winning wine for gala attendees. In a tearful moment, she expressed how proud her father would have been of the prestigious recognition for their work from the Virginia Wineries Association. The winning wine is 100% Petit Manseng and characterized as having sweet tropical fruits, wiped clean by a fierce blaze of blinding acidity—a beautiful, sumptuous, golden wine.
Horton Vineyards was featured in the recent edition of Charlottesville Wine & Country Living. Learn more about Horton's history in Charlottesville Wine & Country Living, Book Seven.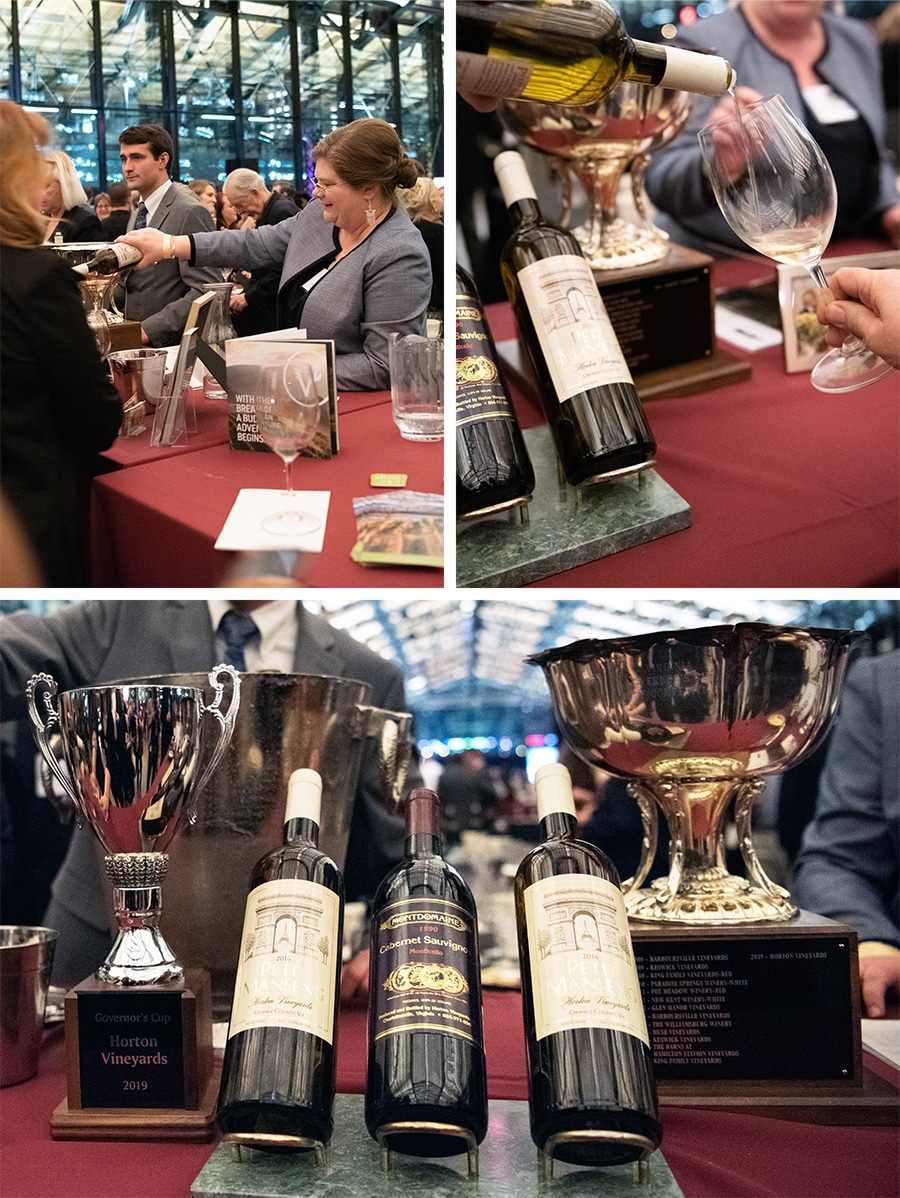 That evening, the talented members of our local wine industry proved once again how much our region has to offer wine connoisseurs around the world. The innovative and creative spirit that drives the Monticello Wine Trail continues to advance the industry and its wine production, impressing wine lovers along the way. We would like to sincerely congratulate Horton Vineyards on their Governor's Cup win, as well as all of the other vineyards who highlighted our region with gold medals and for being selected for the Governor's Case. We cannot wait to try all of the award-winning wines and to see all that these talented people have in store for our wine country!
Plan your next Virginia wine country tasting adventure use our Wine & Country Gold Book to guide you on your way.
Below, top left, Winemaker Luca Paschina of Barboursville Vineyards congratulates neighbor and Horton Vineyards' Co-Founder and Viticulturist Sharon Horton. Below, right, gala attendees are able to try some of the spectacular wines from this year's Governor's Case, including Early Mountain Vineyards' 2016 Eluvium. Below, bottom left, the team at Brix & Columns Vineyards celebrates their Gold Medal winning wine. Congratulations to all from your biggest fans here at Charlottesville Wine & Country Living!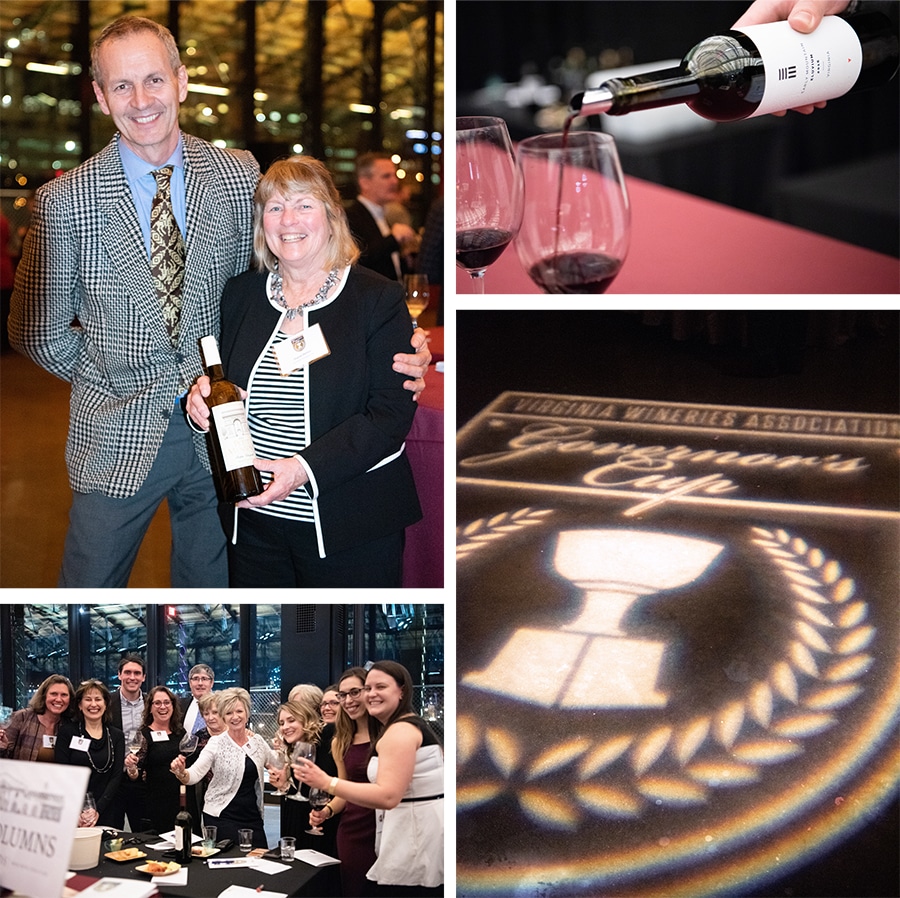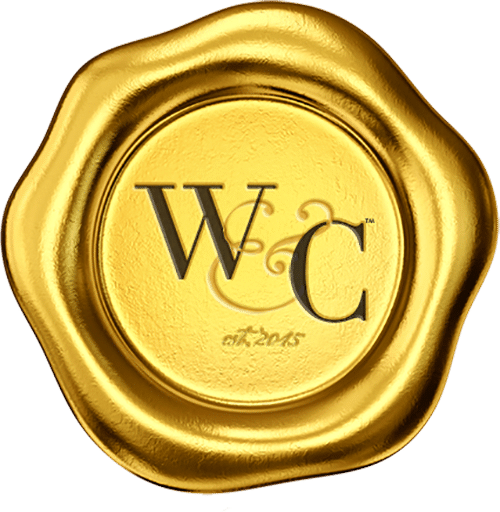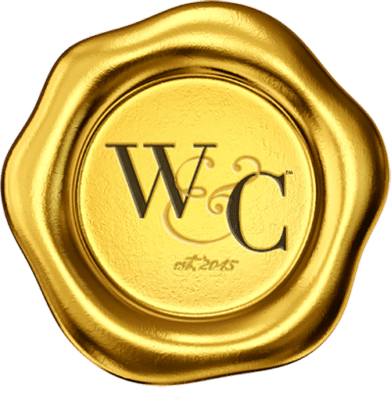 Virginia Wine & Country celebrates elevated living in Virginia Wine Country. Virginia Wine & Country Life is a semi-annual luxury print magazine with a full digital presence. The Virginia Wine & Country Gold Book is an annual guide to the top award-winning wines, wineries and experiences in Virginia Wine Country. The annual Virginia Wine & Country Wedding Planner is an art book of elegant Virginia weddings. The brand includes the Virginia Wine & Country Shop in Ivy, Va. It is a beautiful lifestyle boutique that brings the pages of the magazines to life. Virginia Wine & Country tells the stories of Virginia wineries, the farm-to-table movement, luxury travel, entertaining, art and the elegant country lifestyle. Ivy Life & Style Media also provides branding, web design and PR services for the wine industry.