Yesterday, over 58 wines within our local Monticello Wine Trail were judged to establish whose wines will take home one of the Top 6 medals and who will win the prestigious Monticello Cup for the 29th Annual Monticello Wine Trail Wine Competition.
Every year, prior to the beginning of the Monticello Wine Trail Festival, the 33 vineyards that make up the Monticello American Viticultural Area (AVA), a subsidiary of the Jeffersonian Wine Grape Growers Society, are asked to submit their top three wines to the competition. This year, 20 of the wineries submitted wines. Under the direction of the Virginia Wine Academy for the second year in a row, 14 judges came together at Veritas Vineyard & Winery for a day of wine tasting and scoring.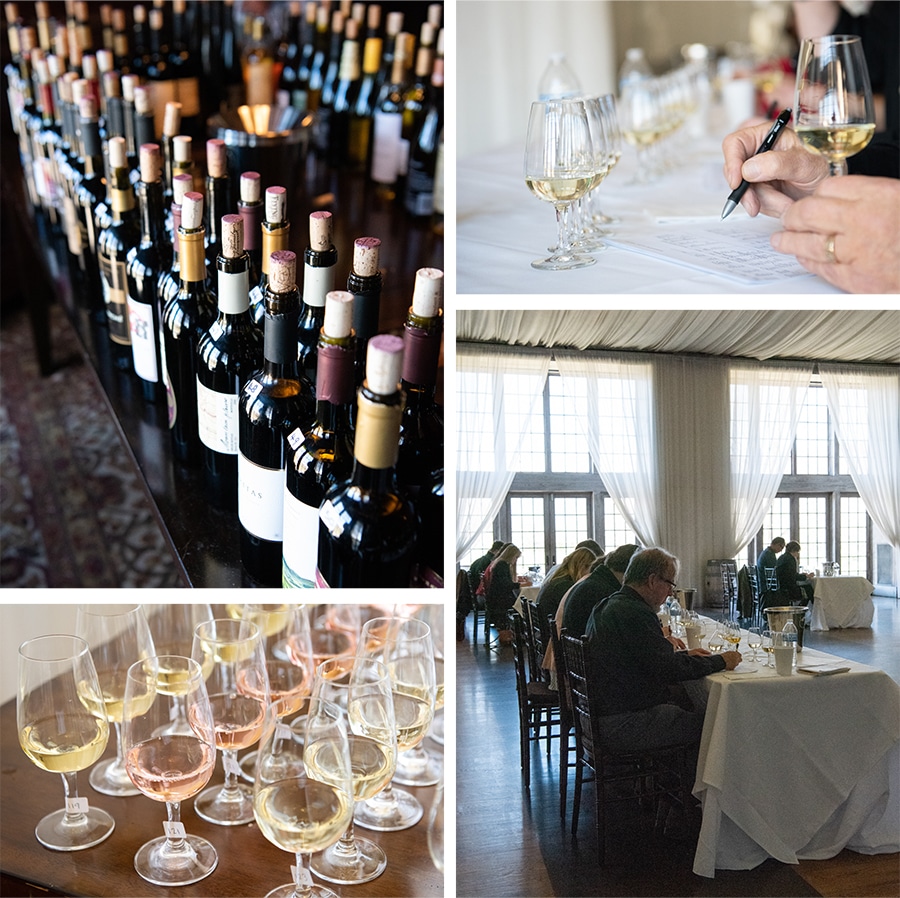 Over the course of the day, Chris Parker and Andrew Hodson, the founders of the Virginia Wine Academy, took the two panels of judges (7 on each panel) through the judging process. In flights of five wines, judges sat quietly and analyzed each varietal placed before them in a blind tasting. The judges were given five minutes to taste and "grade" each wine on a tasting rubric, knowing only whether the wine was a Chardonnay, Cab Franc, Petit Verdot, etc.
The tasting rubric that these judges use is extensive and takes them through the varying steps of tasting a wine—visual, aromatics, taste and overall conclusion. The visual category is where they identify the clarity, intensity and color of each wine. From there, the judges move on to looking at the aromatics, from the condition and level to the aroma (fruit, floral, spice, oak, etc.). Before scoring a wine in its entirety, judges look at its taste—sweetness, acidity, tannin, texture, body and flavor.
Andrew Stover, a sommelier consultant from Washington, D.C. who was invited to be a judge, shared, "The quality has been quite high, even though I've only tasted the first 10 wines." Since becoming certified in 2006, Stover has judged in dozens of competitions around the country, sharing that this was the first "niche" competition of which he has been a part, and that he was impressed by the wines being produced by our boutique industry. "Overall the competition showed a very high level of quality across all of the categories—a level of quality that really shows that Monticello is producing some of the top wines in Virginia in my opinion. Because it is a very small group of wineries, the quality is overall higher than in other state wide competitions I have judged in other states (not Virginia)," said Stover. When asked what stood out for him during the competition, he noted that "The skin-contact Viogniers were very distinctive."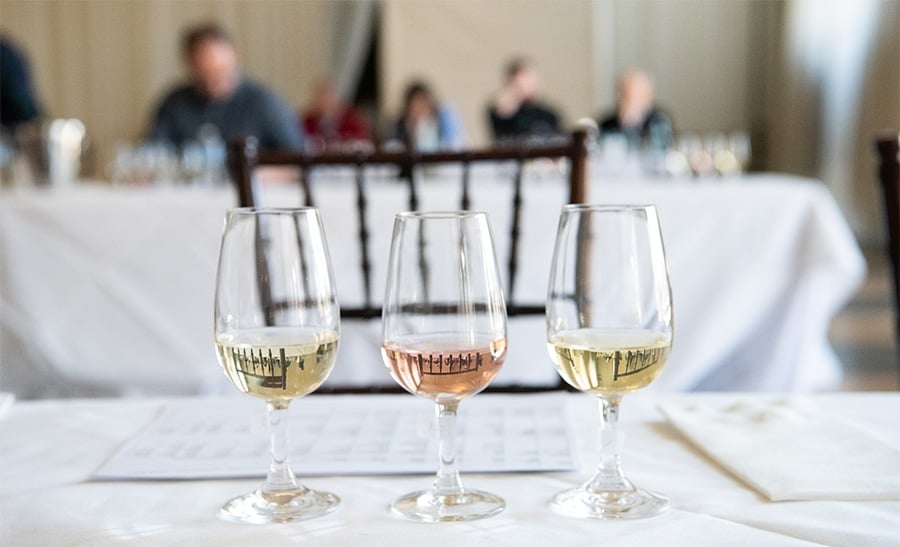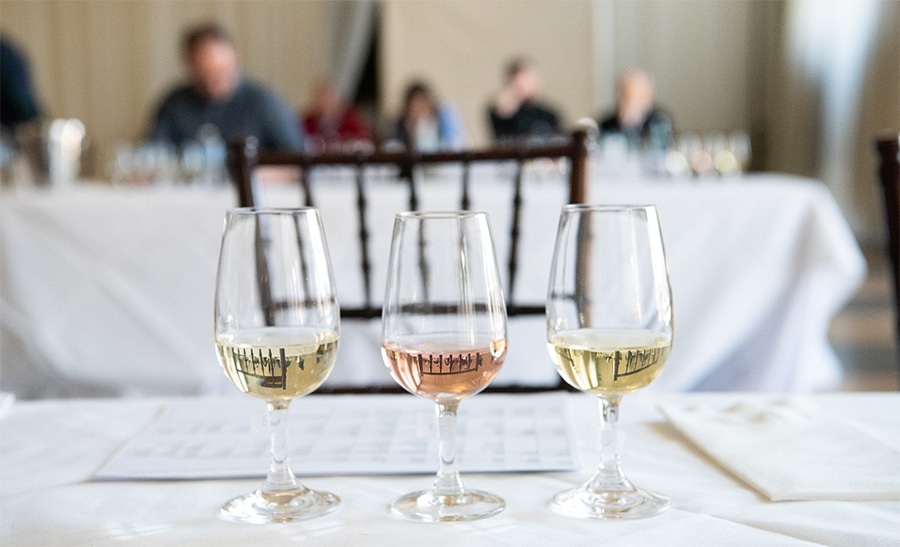 Once both panels of judges scored all 58 wines, they re-judged those that made the top 40%, which comprises those that scored the highest in three categories: balanced, complexity and drinkability.
On April 29, the seven-day festival, presented by Mercedes-Benz of Charlottesville, will kick off with the Monticello Cup Awards at Vault Virginia, when the winning wines will be announced to the public. From April 30–May 2, a series of collaborative dinners will be hosted by local restaurants and wineries, followed by the 3rd Annual Rose Lunch, winery tours and tastings, and a Spirited Wine Trail Reception, all on May 3. The popular Grand Tasting at the Sprint Pavilion, on May 4, will feature more than 25 local wineries and live entertainment, and is always a great opportunity for wine enthusiasts to sample some of their favorite varietals. Concluding the festival will be the 4th Annual Sparkling Brunch at Veritas Vineyard & Winery. For all event details and locations, click here.
A big thanks to this year's talented judging panel, and we can't wait to hear who was chosen for the 2019 Monticello Cup Award!
2019 Judges:

Whitney Berry
Beth Chan
Robert Harllee
Megan Hereford
Ryder Kenerson
Richard Leahy
Priscilla Martin
Jeff Ottaviano
Lindsey Parris
Mike Potasnik
Justin Ross
Andrew Stover
Erica Vorhauer
Neal Wavra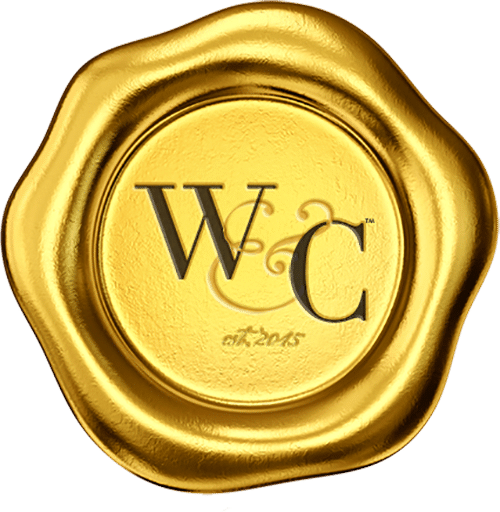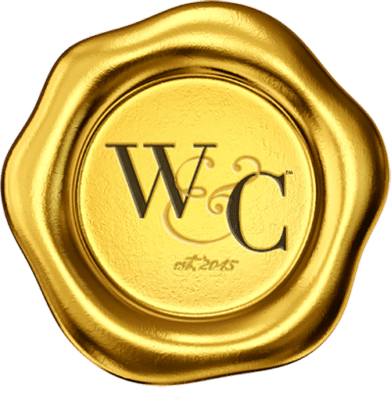 Wine & Country celebrates elevated living in Virginia Wine Country. Wine & Country Life, a semi-annual life & style magazine, and Wine & Country Weddings, an annual art book celebrating elegant Virginia weddings, are complemented by the Wine & Country Shop in Ivy, VA—a beautiful lifestyle boutique that brings the pages of the magazines to life. The Shop features over 40 Virginia artisans with everything from tailgating essentials and Dubarry attire to locally made foods and award-winning Virginia wines and craft beverages for your next event. Wine & Country covers the grape-growing foothills of the Blue Ridge Mountains from Lynchburg to Leesburg, including points in between like Charlottesville and Middleburg. Ivy Life & Style Media also creates other projects, including CharlottesvilleFamily.com, a collection of local resources including a popular calendar of events, family services guides and features on education, health and family day trips for parents and teachers in Charlottesville, as well as the CharlottesvilleWelcomeBook.com a guide to resources for Charlottesville tourists and newcomers.