Delight in a timeless pairing—Mussels and Chorizo. With Norfolk and the Chesapeake Bay bringing out the best seafood for Virginians all across the state, mussels aren't some a foreign dish to us. Many local small businesses serve up fresh mussels and other seafood from our coast, so be sure to ask a restaurant where they source from.
Paired with chorizo, the taste of the mussels will transform into a flavor bursting dish, pleasantly surprising all of your diners. You bring the spices, we'll bring the recipe!
Over the past 10 years, Dennis Merritt, Chef de Cuisine of The Pink Grouse at Quirk Hotel Charlottesville, has worked his way through some of Virginia's top kitchens. He's also worked under Chef Grant Achatz in one of America's most demanding kitchens in Chicago. His experiences taught him the importance of not only the artistry but also the craftsman of his food. Creativity, innovation and seasonality take the lead in his dishes. "At The Pink Grouse, I express myself through each and every dish," says Merritt. "I don't give myself restrictions, allowing the culinary experience for diners to be unique through every bite. I love incorporating seasonal items or putting a twist on a well-known dish. I've been fortunate to have access to so many of the region's most impressive artisans, purveyors and farmers to source from and to be inspired by while reimagining The Pink Grouse."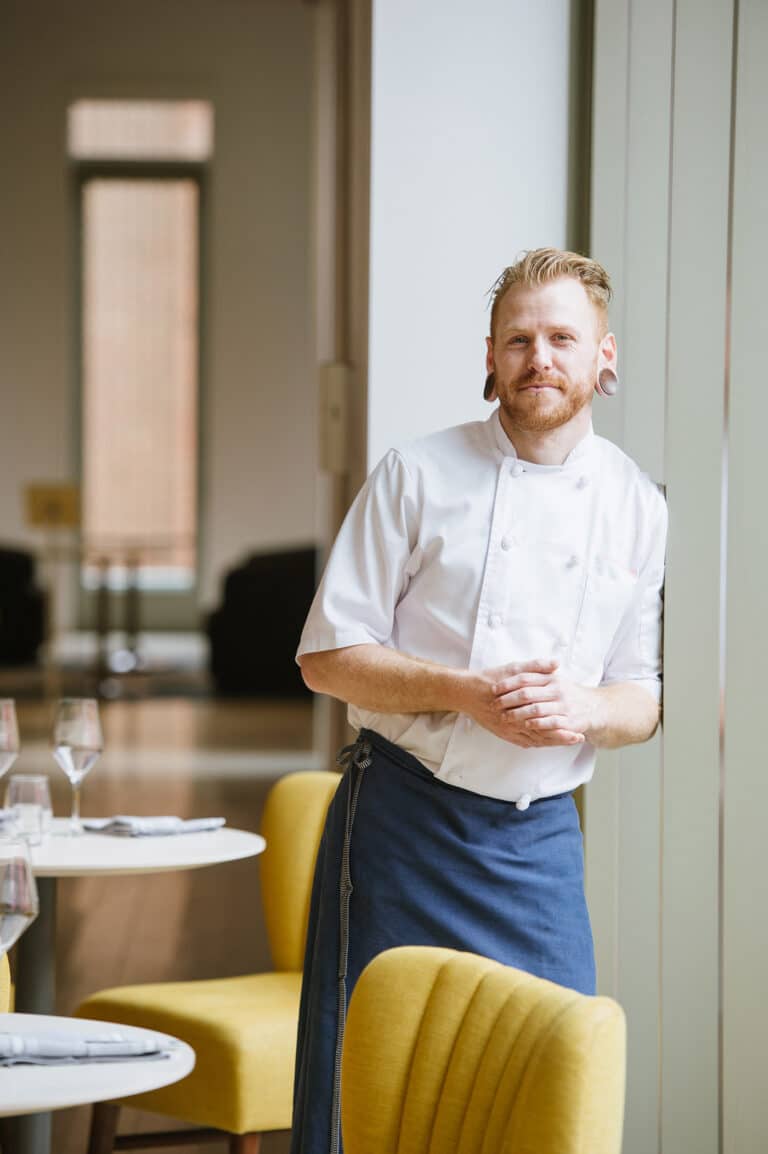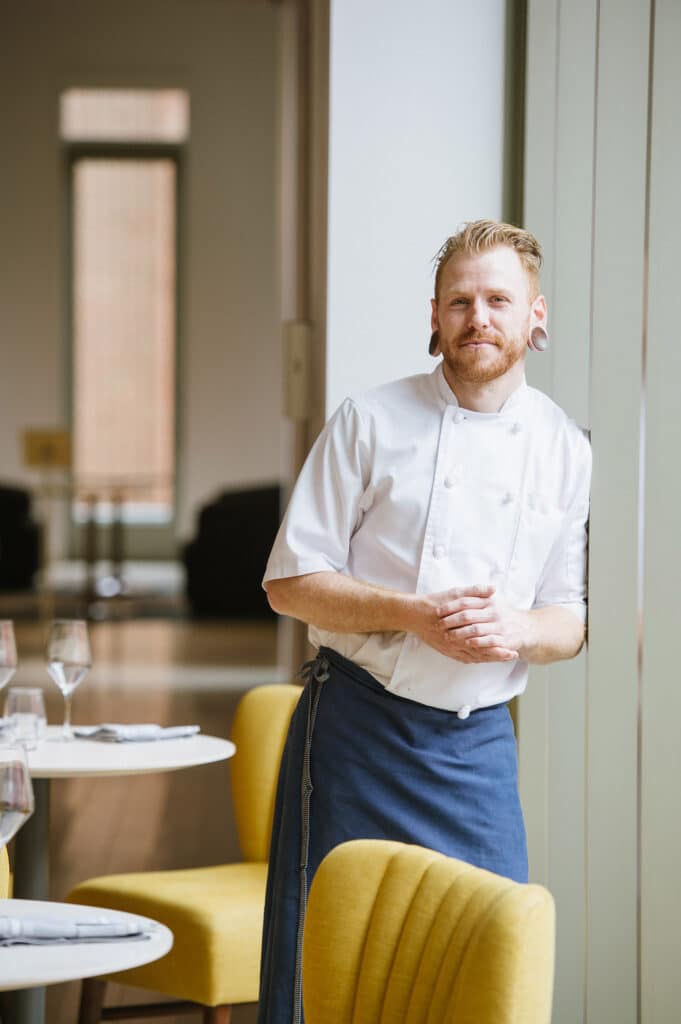 The Art of Mixing Spices
Throughout the ages, spices have been very important to certain cultural dishes and can make or break your dish. It's important to balance out your spices, so the heart of the ingredients still shines through. In this case, the main liquid of the dish is very dependent on the special spices used—turmeric, black peppercorn, crushed red pepper, pink peppercorn and bay leaves. To blend the spices together nicely, these ingredients will be boiled and steeped before being incorporated into the main dish. This gives the spices time to marinate together and balance each other out in a tasteful manner.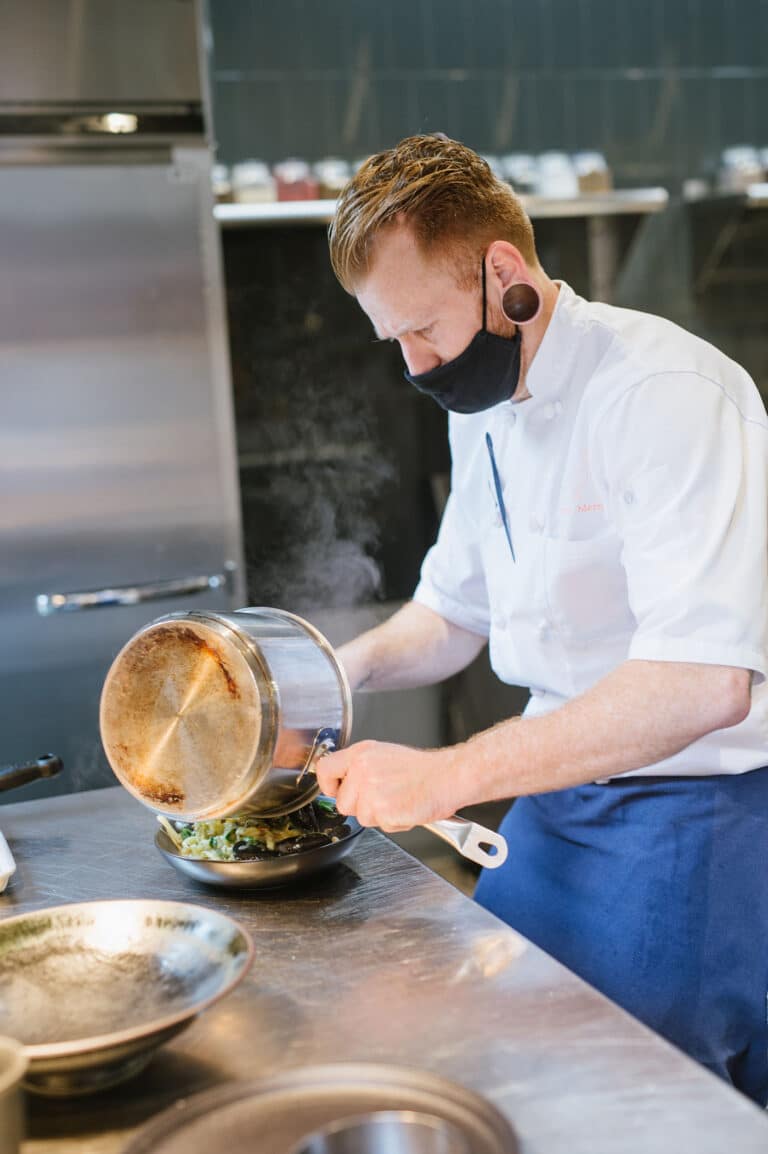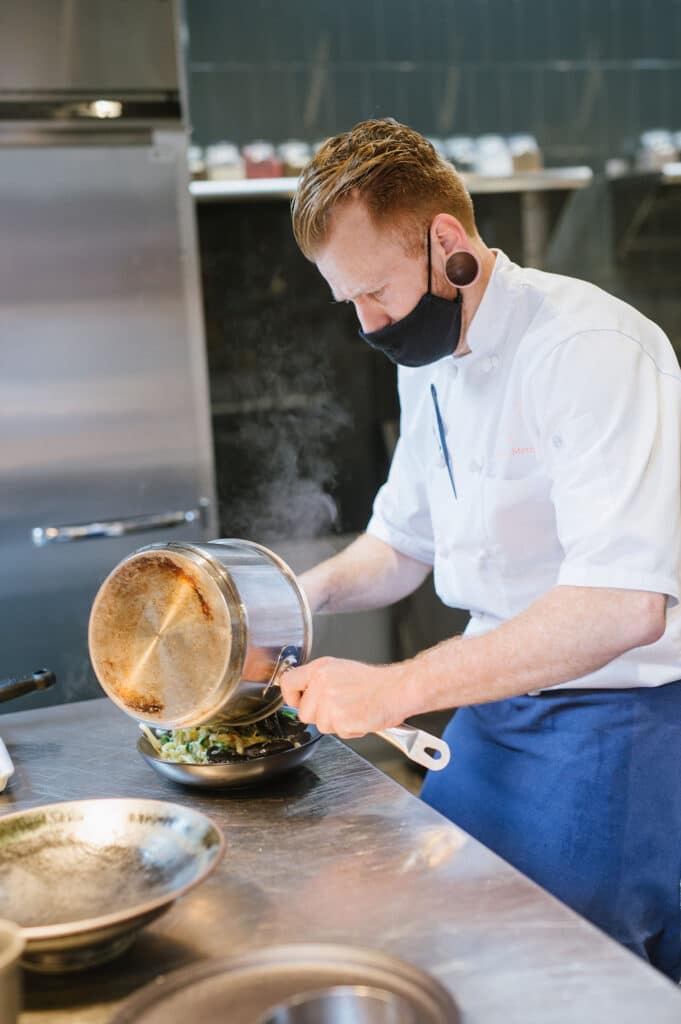 "I love incorporating seasonal items or putting a twist on a well-known dish."
Buying & Cleaning Fresh Mussels
When selecting fresh mussels, be sure to look for certain indicators that solidify you are buying live mussels. Mussel season is from October to March, and they should have wet, shiny, non-cracked shells that are closed tightly. If any mussel shells are open, try tapping them on the counter. If they don't close, they are no longer alive and will spoil quickly. Markets should also be keeping them on ice. Fresh mussels should smell like the ocean and sea air rather than smell overly fishy.
Once you have chosen your mussels, be sure to let them breathe on the way home in an open-top bag as well as until you cook them. It's best to cook mussels the day you purchase them, but they can be refrigerated for a few days in a colander and covered with a dampened towel. When you are ready to cook them, be sure to remove the "beard" that extends out the side of the shell. You should also scrub the mussels under cool water to remove any barnacle and then soak them, removing any sand or grit, in cold salt water for 15–20 minutes.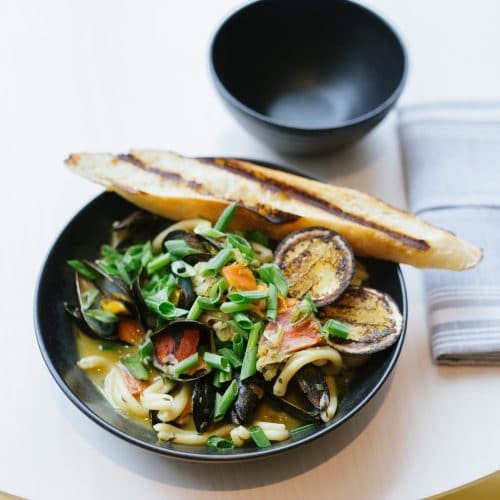 Mussels & Chorizo Recipe
Ingredients
Liquid Mixture
2

cups

rice wine vinegar

2

cups

water

1

ea.

star anise

1

tsp

turmeric

1

tsp

black peppercorn

1

tsp

crushed red pepper

1

tsp

pink peppercorn

1

ea.

bay leaf
Mussels Mixture
100

grams

carrots

1

ea.

serrano

75

grams

fennel

100

grams

yellow onion

100

grams

leeks

1

tsp

curry

1

tsp

mustard seeds
Other Ingredients
6

ounces

Pamplona Chorizo

2.5

ounces

dry fresh Gemelli pasta

2

ounces

green onion

2

ea.

lemon cheeks

13

ea.

P.E.I. mussels

5

tbsps

butter
Instructions
Liquid Mixture
Place all ingredients into a large pot, boil for 30 seconds then steep for five minutes.

Strain, and set aside. This will be your main liquid.
Mussels Mixture
Thinly slice all ingredients.
Entire Dish
Place the mussels and the liquid into a large pot.

Cover with a medium pan to help pop the shells, and cook over high heat.

Once popped, remove from heat and place the fondant into mussels, stir and set aside.

In the already hot pan, sear the Chorizo while cooking the pasta.

When both are cooked, mix into the large pot and fold. (Do not stir or mussels will fall out of shells.)

Fold in the butter and half the green onions, then season to taste.
What to Pair with Mussels and Chorizo?
In need of some wine pairing suggestions to partner with this spicy dish? Try pairing this Mussels & Chorizo dish with either a Sauvignon Blanc or Pinot Noir. For a recommendation on a Virginia wine to pair with this dish, give our Wine & Country Shop in Ivy, Virginia, a call.
For more delicious local recipes, check out our Food & Drink section. ~
Virginia native, FRANCIS SWINSON, is currently attending school at the University of Virginia and loves to write about the many adventures that comes with traveling around the globe.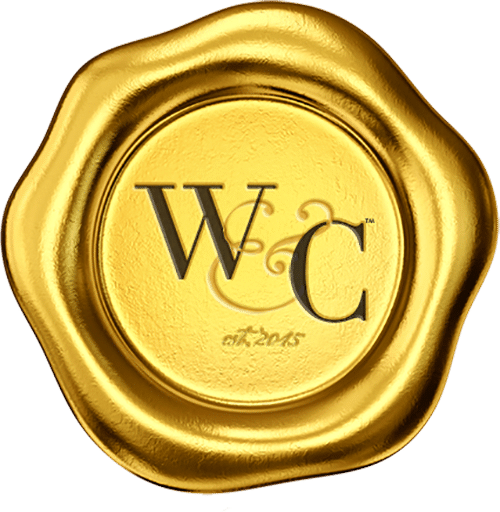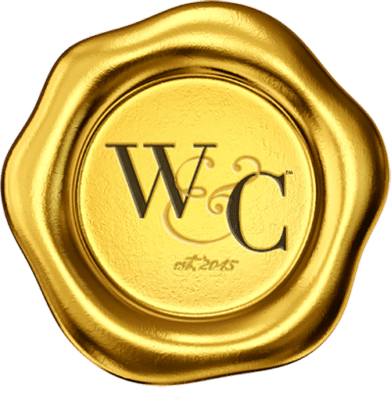 Virginia Wine & Country celebrates elevated living in Virginia Wine Country. Virginia Wine & Country Life is a semi-annual luxury print magazine with a full digital presence. The Virginia Wine & Country Gold Book is an annual guide to the top award-winning wines, wineries and experiences in Virginia Wine Country. The annual Virginia Wine & Country Wedding Planner is an art book of elegant Virginia weddings. The brand includes the Virginia Wine & Country Shop in Ivy, Va. It is a beautiful lifestyle boutique that brings the pages of the magazines to life. Virginia Wine & Country tells the stories of Virginia wineries, the farm-to-table movement, luxury travel, entertaining, art and the elegant country lifestyle. Ivy Life & Style Media also provides branding, web design and PR services for the wine industry.