The third annual Open Virginia Wine Day was on May 14, 2022. This was an opportunity to celebrate local wineries and cideries as a community, sharing Virginia vintages and supporting local businesses even as you explore delicious wine. Track down a local baker, apiary and dairy for some artisanal bread, cheese and honey, find a bottle of a local vintage—either in your own collection or at a Virginia winery—and get ready to make memories with your friends and family. Read on for special offers and be sure to see which wines have been winning awards or getting strong reviews from our team of professional wine writers.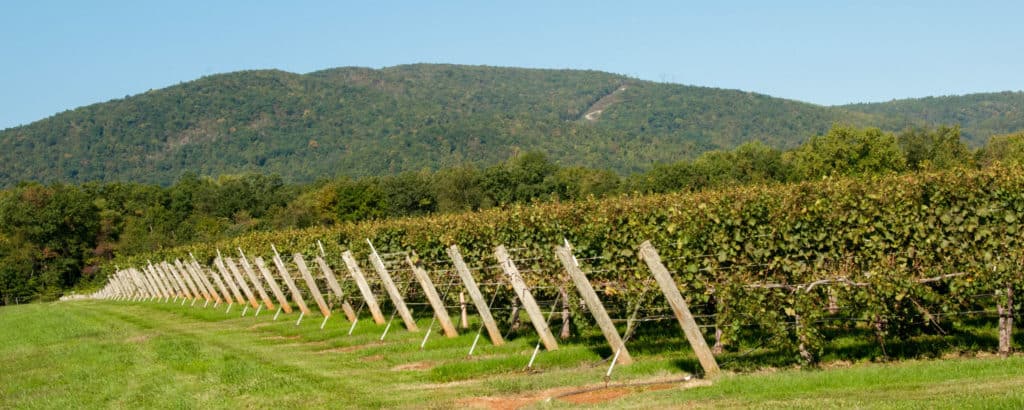 What Is Open Virginia Wine Day?
Open Virginia Wine Day was created in 2020 by local wine writer Frank Morgan in conjunction with the Virginia Wine Board Marketing Office to bring more attention to local wineries during the initial COVID lockdown. After its great success, they repeated the event in 2021 to great acclaim.
This year, wineries are openly participating, many offering special discounted wine packs and tastings to commemorate the day. Morgan hopes this tradition will continue to highlight local wines and wineries and facilitate in bringing the community together.
Wall Street Journal Wine Column Inspires a Holiday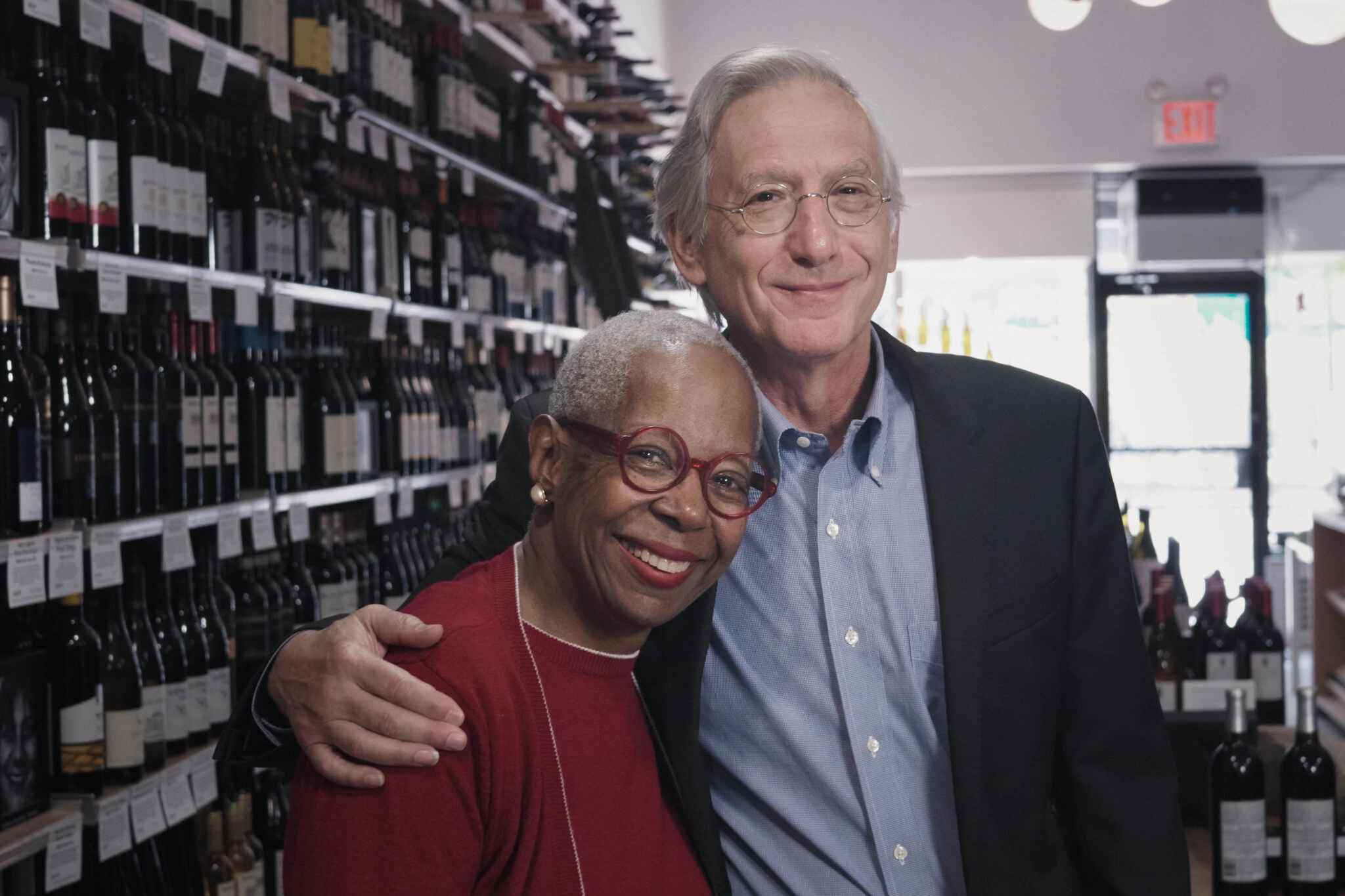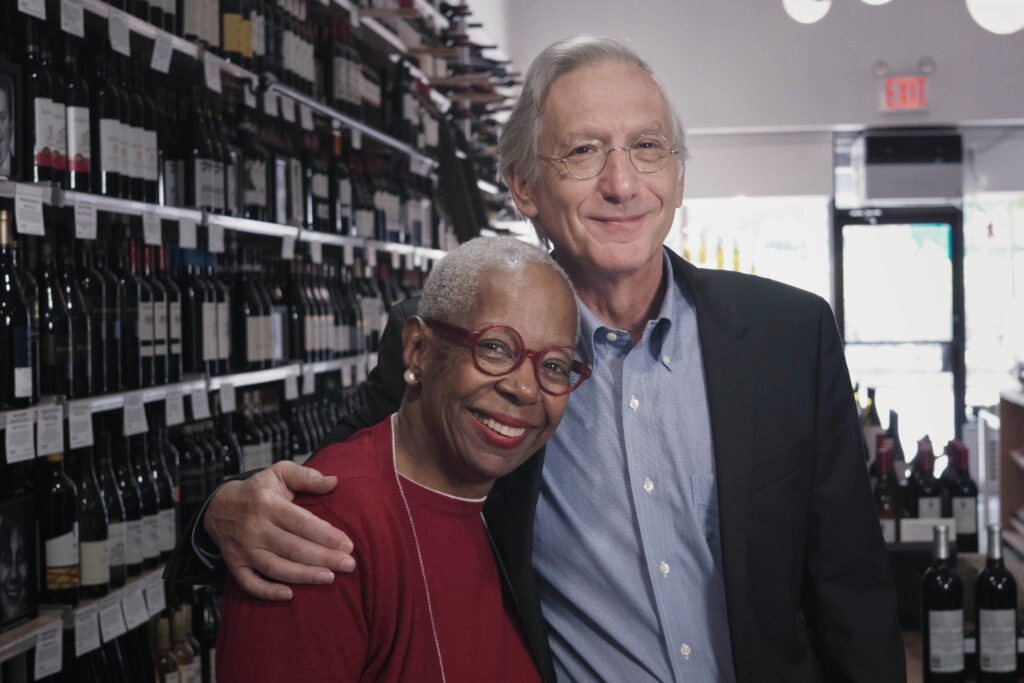 Morgan borrowed the idea from Dorothy J. Gaiter and John Brecher, who wrote the highly acclaimed 'Tastings' column in The Wall Street Journal from 1998 to 2010. In 2000, the married couple created Open That Bottle Night (OTBN), a global "celebration of friends, family and memories during which all of us finally drink that wine that is otherwise simply too special to open."
Brecher and Gaiter are accomplished journalists and authors even outside of their famous Wall Street Journal "Tastings" column. They are acclaimed throughout the media, from print to television, as wine and lifestyle experts. They have clearly made an indelible impact on the vocation of wine writing—if not inventing it, then at least turning it into an art form. Gaiter and Brecher still write about wine as the senior editors of The Grape Collective.
Before devoting his attention to the wine column, Brecher was the page one editor of the Journal for 8 years. Under his leadership, the Journal won 8 Pulitzer Prizes for articles he was directly responsible for.
Gaiter, who met Brecher when they were both 21-year-old journalists in Miami, worked as a reporter focusing on minority and women-owned businesses. She was promoted several times after joining the Wall Street Journal in 1990, ultimately ending up as the news editor of urban affairs coverage, where she continued to report on urban and racial conflict. The Journal nominated her for a Pulitzer twice for her work on race.
"Open That Bottle Night Day" is celebrated annually on the last Saturday in February. The original idea behind the holiday was to open and share that special bottle of wine you've been hoarding, bringing a community closer together and making memories over excellent wine. More recently, local wineries have contributed with discounted tastings and community events.
How to Participate in Open Virginia Wine Day
Buy a bottle (or pack) of Virginia wine (or cider) and open on Saturday, May 14.
Post pictures online — Facebook, Twitter, Instagram.

Tag @DrinkWhatYouLike on Twitter and Instagram

Share why you selected that particular bottle.
Use hashtag: #OpenVAWine
Enjoy the wine with a meal and family and friends.
List of Open Virginia Wine Day Specials
Blenheim Vineyards
(Albemarle County)
Blenheim Vineyards is offering a combination package of their 2020 Grüner Veltliner and 2020 Cabernet Franc.
The Grüner Veltliner is estate-grown and pairs well with vegetables, smoked fish and mild sausage.
The Cabernet Franc was sourced from Seaview, Front, Royal, Reed and Timberville Vineyards has tasting notes of tobacco, dried herbs and raspberry.
Purchase here for $40.
Blue Bee Cider
(Henrico County)
Blue Bee Cider is offering their Wine & Cider Bundle. It includes Aragon 1904, their original semi-sweet classic cider. Mill Race Bramble was Virginia's first berry-infused cider upon its release in November 2013. These two new vintages showcase all that is beautiful (and delicious) about the Commonwealth's terroir.
Purchase here for $33.
Bluestone Vineyard
(Rockingham County)
Bluestone Vineyard is offering a combo of their 3 gold medalist wines from the 2022 Governor's Cup. The pack includes their 2017 Blue Ice, 2017 Cabernet Franc and 2017 Valley Red.
Purchase here for $68.
Brix & Columns Vineyards
(Rockingham County)
Brix & Columns Vineyards is offering a two-pack of any of their wines. Be on the lookout especially for their 2020 White Brix, which won a gold medal in the 2022 Governor's Cup.
Purchase here for $50.
Early Mountain Vineyards
(Madison County)
The 2021 Rosé is a fresh and tangy Rosé, with notes of strawberry, white peach, and red grapefruit.
The 2020 Petit Manseng is a true Virginian classic, with honeyed tropical flavors and a rich creaminess.
The 2020 Shenandoah Valley Cabernet Franc is a bright and savory cab franc, filled with bright red berry and stone fruit flavors, complemented by savory herbs and dried citrus.
Retail value is $90. Purchase here for the discounted price of $75.
Jefferson Vineyards
(Albemarle County)
Jefferson Vineyards have created a special bundle featuring three wines that epitomize their red wine program: their 2017, 2019 and 2020 vintages of Petit Verdot. Jefferson Vineyards was one of the first wineries in Virginia to make a 100% Petit Verdot varietal back in 2001. Since then, Petit Verdot has become a popular varietal in many area wineries, but it has always been an integral part of Jefferson Vineyards' red wine program.
Purchase this bundle here at a special celebratory rate of $99.
The 2020 Viognier opens on the nose with zesty citrus, honeysuckle, and white peach notes. A rounded attack and smooth mouthfeel bring these notes to the palate. The finish is bright and fresh.
The 2020 Cabernet Franc has a soft attack and a smooth mouth-feel. The palate is youthful and delicate, but also savory, with notes of white pepper, black tea, musk, red cherry, and violets. Subtle, fine tannins are balanced with a lifting freshness.
Join them in their tasting room on May 14th to buy this wine bundle for $55.
King Family Vineyards
(Albemarle County)
Philip Carter Winery
(Fauquier County)
Philip Carter Winery in Northern Virginia is a vineyard that had been in the hands of the Carter family for generations. They are proud of the three hundred years of Virginian viticultural history and the role they have played in helping to maintain it.
Purchase 2 bottles of wine on May 14 and receive 10% off. Purchase 3 bottles and receive 20% off.
Pollak Vineyards
(Albemarle County)
The 2019 Pinot Gris has a pale straw color with a light pinkish hue, a nose of stone fruit and fresh tropical fruit flavors. It has a round, creamy style with bright minerality and a fruit forward finish.
The 2018 Durant Red is designed to be lighter in body but still with plenty of juicy red berry personality. Soft tannins intertwine with lush fruit on the palate, reminiscent of a Cote du Rhone.
Purchase here for $51.30.
Rosemont Vineyards
(Mecklenburg County)
Rosemont Vineyards focused on Chardonel in two ways this year to show how versatile this grape can be and discover why it's the most widely planted grape in their vineyard. This bundle includes a bottle of their newly released 2020 Extra Brut Sparkling White and a bottle of their new 2021 Lineage, which is typically reserved only for Club Members. They're also offering this deal at a 20% discount.
Purchase here for $40, and add the #rosemontofvirginia hashtag and tag @RosemontVineyards in your instagram posts.
Veritas Vineyards
(Nelson County)
The 2021 Viognier by Veritas Vineyards is the latest iteration of what is probably Veritas Vineyards' universally most popular single varietal white wine.
The 2019 Petit Verdot presents with a complex yet subtle bouquet of flowers and sage that encompass a core of dark blackberry, blackcurrant and plum that finishes with sweet tobacco.
Purchase here for $65.
Williamsburg Winery
(James City County)
Williamsburg Winery has put together a trio of their reserve wines.
The 2017 Adagio is an exceptionally well-balanced wine. It has notes of figs and dates along with the red fruits of raspberry and dark cherry, and hints of blueberry, rubarb and cassis.
The 2019 Gabriel Archer Reserve has some bold fruit notes of raspberry, blueberry, cranberry, alongside black truffle notes with just a touch of spice.
The 2019 Petit Verdot Reserve has notes of dates, figs, and plums which give way to blueberry, dark cherry, and blackberry, alongside dark chocolate and a touch of vanilla.
Purchase here for $129, a 20% discount.
Meet Virginia Wine Writer Frank Morgan
Frank Morgan founded the popular DrinkWhatYouLike.com wine blog in 2009 to chronicle his wine travel experiences in his home state of Virginia. His storytelling and palate have since helped to chronicle the growth of Virginia's Wine Industry, our state's fastest growing agricultural sector. For perspective, Virginia had only 6 wineries in 1979 according to the Virginia Wine website. In 2009, when Morgan started his blog, there were about 140. Now, Virginia boasts more than 300 vineyards and over 4,000 acres under vine organized into 9 unique AVAs. Morgan writes for this publication and Virginia Pilot as well as other wine and travel titles. He also serves as the organizer for the Monticello Cup Wine Competition and the Shenandoah Valley Wine Competition and is a final round judge for the Virginia Governor's Cup. ~
7 Fun Facts About Virginia Wine
Virginians began planting grapes in 1609, when the Virginia House of Burgesses required each man to plant 10 vines apiece.
In the late 1700s, Thomas Jefferson tried to plant and cultivate Italian-style wine at his estate at Monticello. His attempts were cataclysmically unsuccessful. (Jefferson Vineyards, who are currently growing on that same land, have been very successful.)
Virginia has an official "State Grape" called Viognier.
As of 2022, Virginia has over 300 wineries throughout the state.
The top 5 grape varietals produced in Virginia are Chardonnay, Cabernet Franc, Merlot, Vidal Blanc, and Viognier.
American's oldest grape variety, Norton, was first planted in Virginia in the 1800s. Some winemakers are working to revive its popularity as a native grape species.
Virginia is among the Top 10 wine-producing states in the U.S.
FRANK MORGAN writes a wine column for The Virginian-Pilot newspaper and is author of the DrinkWhatYouLike.com wine blog, started thirteen years ago to chronicle his wine travel experiences and to share stories of the wines, wineries, and winegrowers of Virginia. He lives in Chesapeake, VA, with his wife and daughter.
MAI LIONNI GUSS is the editorial assistant of Wine & Country Life. She holds multiple degrees in literature and Shakespeare and has a boundless enthusiasm for exploring the life and style of Virginia's wine country.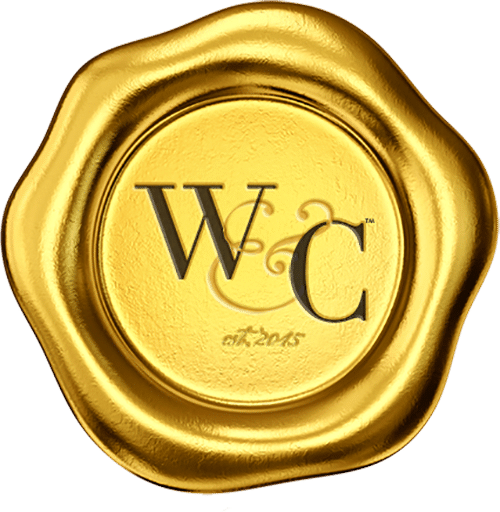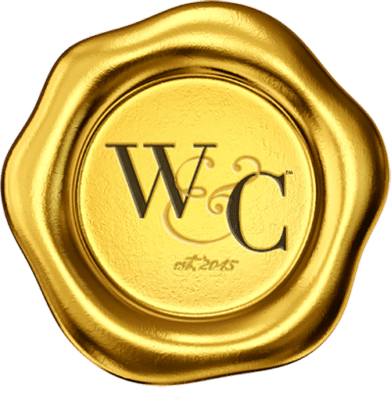 Virginia Wine & Country celebrates elevated living in Virginia Wine Country. Virginia Wine & Country Life is a semi-annual luxury print magazine with a full digital presence. The Virginia Wine & Country Gold Book is an annual guide to the top award-winning wines, wineries and experiences in Virginia Wine Country. The annual Virginia Wine & Country Wedding Planner is an art book of elegant Virginia weddings. The brand includes the Virginia Wine & Country Shop in Ivy, Va. It is a beautiful lifestyle boutique that brings the pages of the magazines to life. Virginia Wine & Country tells the stories of Virginia wineries, the farm-to-table movement, luxury travel, entertaining, art and the elegant country lifestyle. Ivy Life & Style Media also provides branding, web design and PR services for the wine industry.