Virginia is famous for its significance in American history, its beautiful rolling hills and the ancient Blue Ridge Mountains. Throughout its soil, though, is a classic tale – one that is full of victories and defeats overcome with old-fashioned grit. This is the story of how Virginia became the birthplace of American wine. With more than 300 vineyards and wineries currently throughout the state, showcasing stunning rows of trellised vines and producing wines rich in terroir, viticulture in Virginia has become a way of life. It has been a journey spanning over 400 years. The story of Virginia's wine is one of American perseverance expressed in a melting pot of international talent that makes for a compelling tale.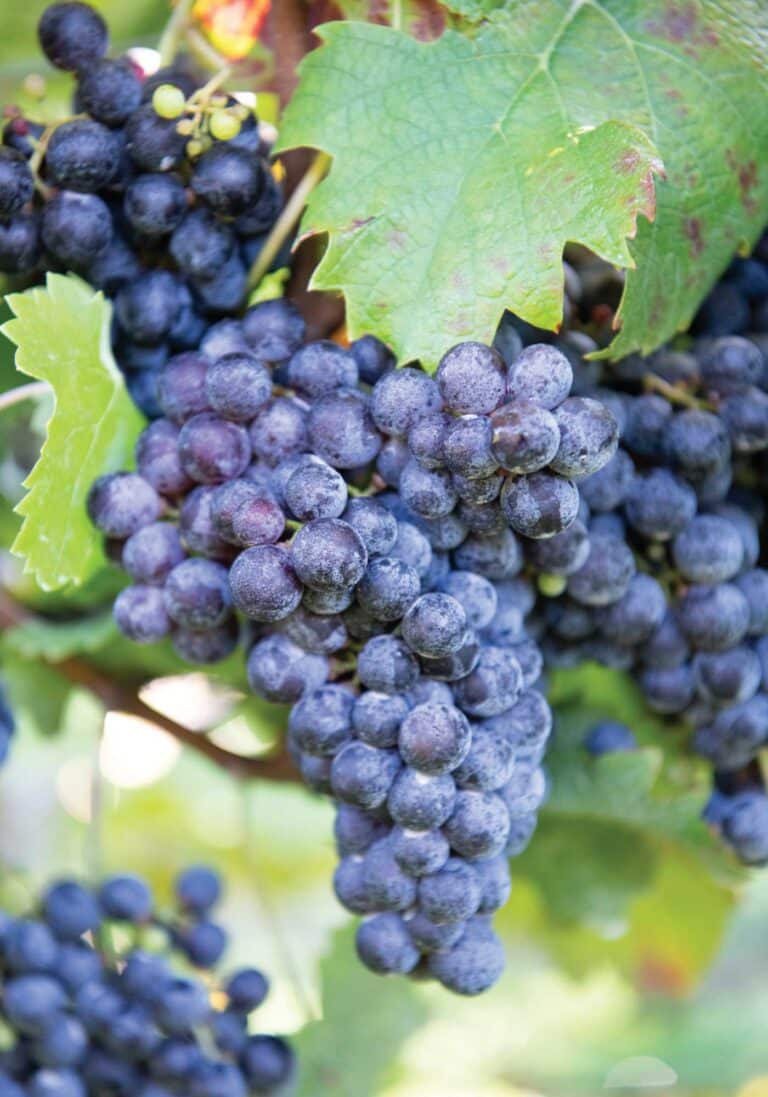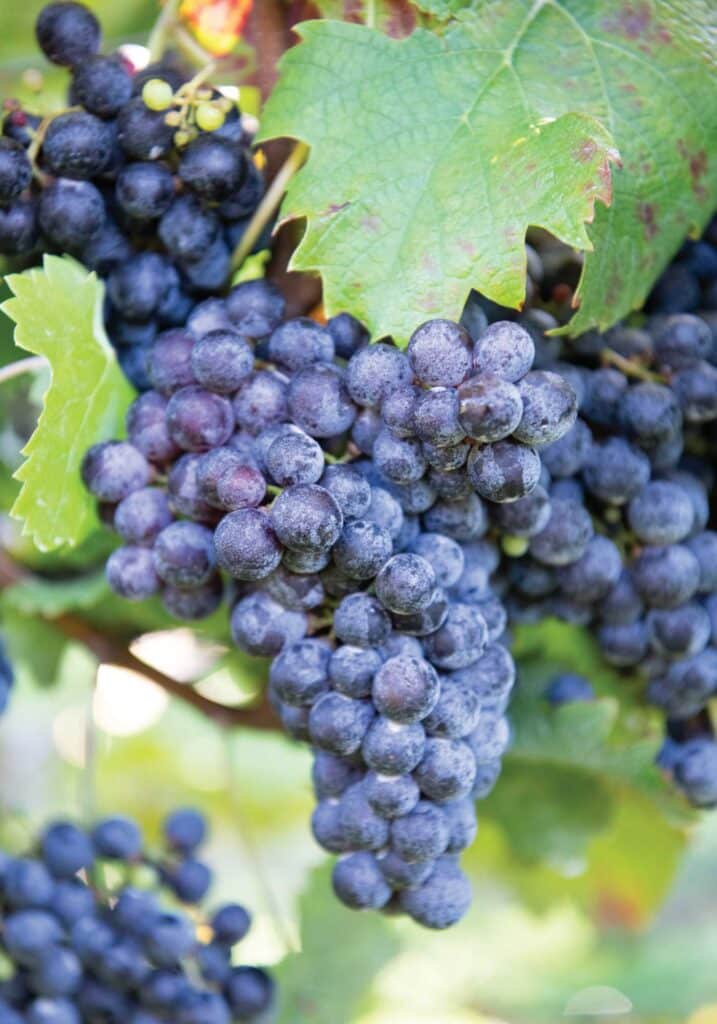 A Story of Passion & Perseverance
The history of Virginia wine dates farther back than the history of Virginia itself. When English settlers landed on Virginian soil and established the Jamestown colony in 1607, they noted that native grapes grew in abundance. Despite their efforts, though, they failed to convert these native grapes into palatable wines. So, the Colonists set out to grow European grapes instead, and the Jamestown Assembly passed the agricultural law "Acte Twelve" in 1619, which required each male Colonist to plant at least 20 imported European grapes. The European grapevines in the New World's soil would not succeed either, though. The vines were afflicted with disease and the deadly grape phylloxera insect, so the English Colonists soon focused their efforts on a more successful crop— tobacco.
Thomas Jefferson's Vision for Virginia Wine
That first attempt at growing grapes for wine in Virginia might have disappeared from even the footnotes of history if not for Thomas Jefferson who was on a mission to revive the practice in the late 1700s. In 1773 he recruited the help of Italian friend, horticulturalist and wine merchant Philip Mazzei to join him at Monticello, where they made it their mission to establish Virginia as a viticultural paradise on par with France and Italy. During his service as the U.S. Minister to France living in Paris from 1784 to 1789, Jefferson became a great enthusiast of the lighter French and Italian wines and rejected the heavier ports and Madeira wines of Portugal most commonly available to the English.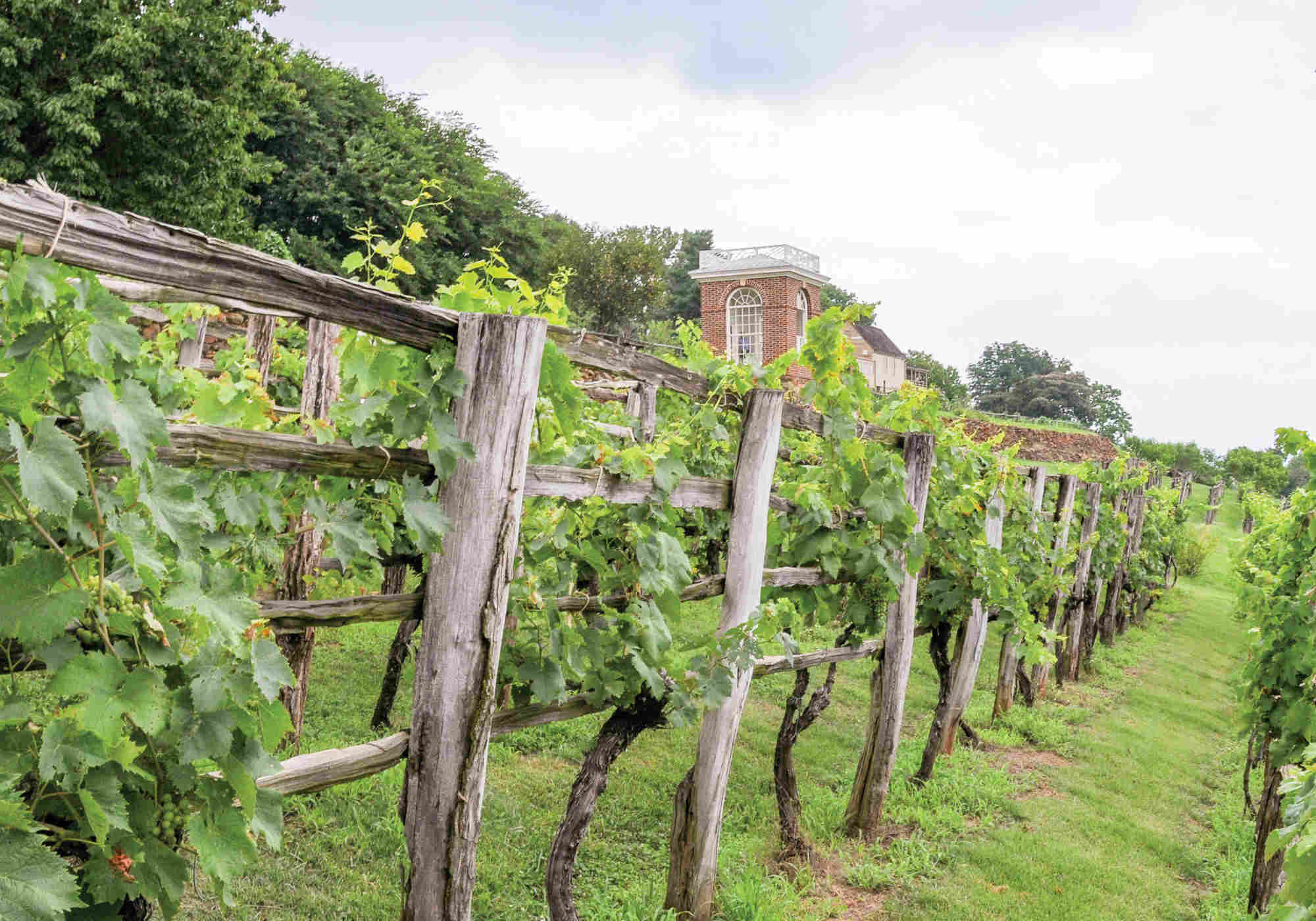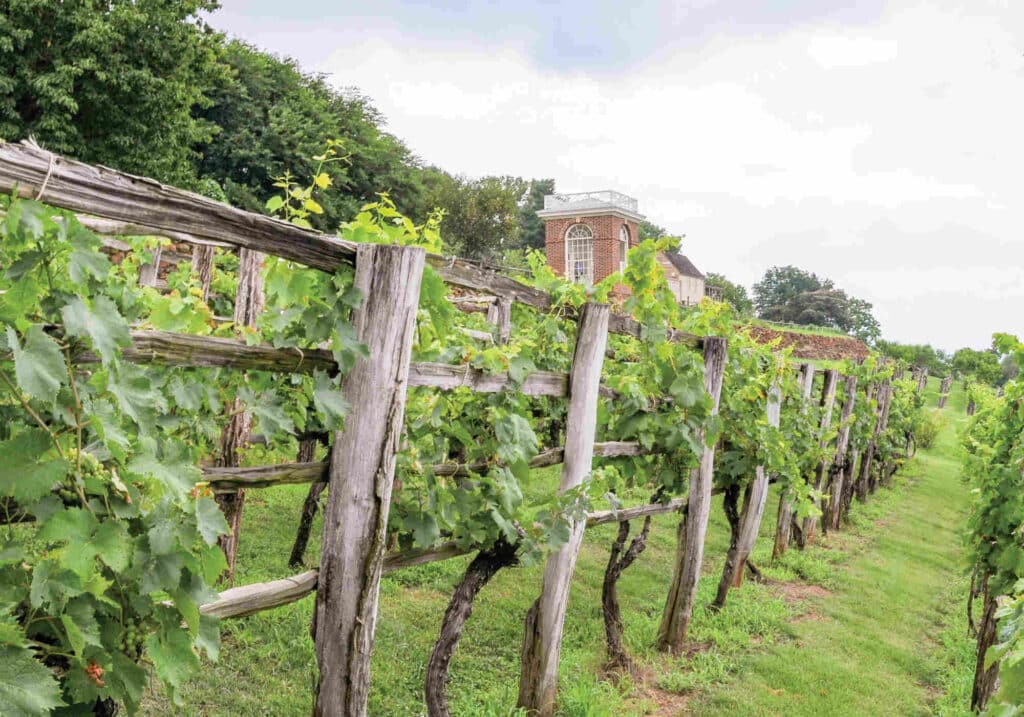 Jefferson had a lifelong passion to cultivate fine food, wine and culture for a then-young America that would be on par with the finest that Europe had to offer. As sommelier to George Washington, he chose and supplied fine wines from Europe to serve at functions in the newly built White House. For over 25 years, he and Mazzei experimented tirelessly with planting different European grape varieties at Monticello but, like the Colonists before them, they were largely unsuccessful.
Perfecting the Norton, a Native Virginia Wine Grape
Jefferson and Mazzei's determination, though, inspired others. One year prior to Jefferson's death in 1825, a man named Dr. Daniel Norton discovered and cultivated a local grape that finally made quality wine, and thus the first officially recognized "Virginia grape" was born. The Norton grape, an accidental hybrid of a European grape (vinifera) and a native grape, had the advantages of resistance to native pests and adaptation to clay-heavy Virginia soil, marking the beginning of a viable wine industry in the United States. It was immensely successful.
Charlottesville was deemed the Capital of the Wine Belt in Virginia, due to the success of the Charlottesville-based Monticello Wine Company, which was well known for its Virginia Claret made with the Norton grape. Their wine won multiple coveted awards at the International Expositions in Paris and later at the World's Columbian Exhibition Chicago in 1893. With a capacity of 200,000 gallons, the four-story winery was successful for over forty years, until in 1916 when Virginia's vineyards met yet another obstacle: Prohibition.
Virginia's Modern Wine Movement
By the time prohibition died in 1933, so had Virginia's vineyards. Over 40 years later there were only six fledgling wineries in the entire Commonwealth.
In 1976, our nation's bi-centennial, another Italian oenologist, Gianni Zonin, had a dream, and from that dream a new era of Virginia winemaking was born. Zonin, a giant in the world of Italian winemaking and head of Italy's largest family-owned wine company, took it upon himself to pick up where Mazzei had left off. He would prove once and for all that Virginia could, in fact, be the winemaking region that Jefferson envisioned growing the renowned grape varieties of Europe.
With the knowledge of modern-day grafting methods combined with the wisdom from his own family's 155-year history in winemaking, Zonin knew it could be done. On April 13, 1976 (coincidentally Jefferson's birthday), he purchased the historic property of Governor James Barbour (1775-1842) who, as it happens, was a friend and colleague of Jefferson's. The Orange County property, just north of Jefferson's Monticello, was then a cattle farm, but the Barbour's home and historic ruins still stood.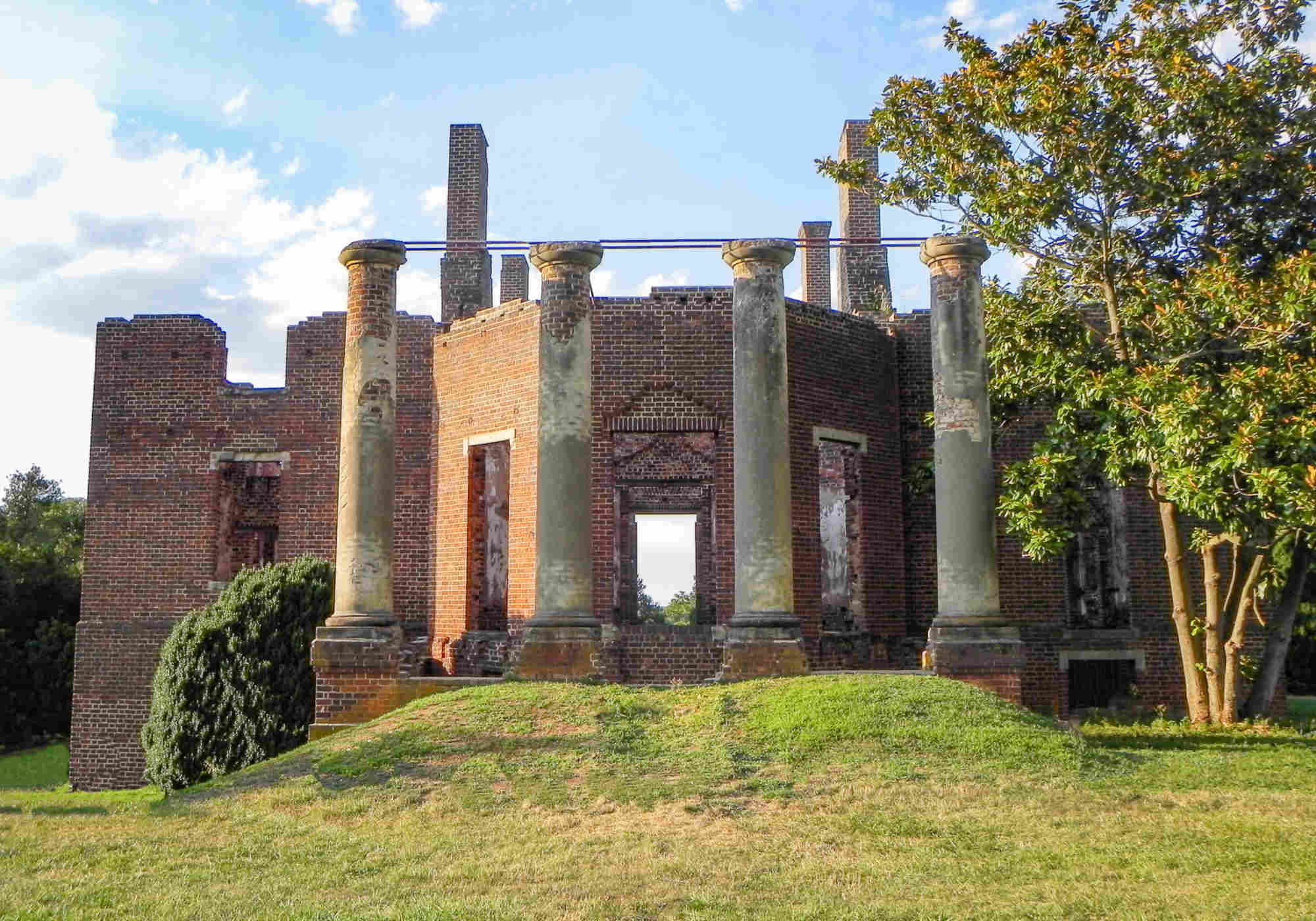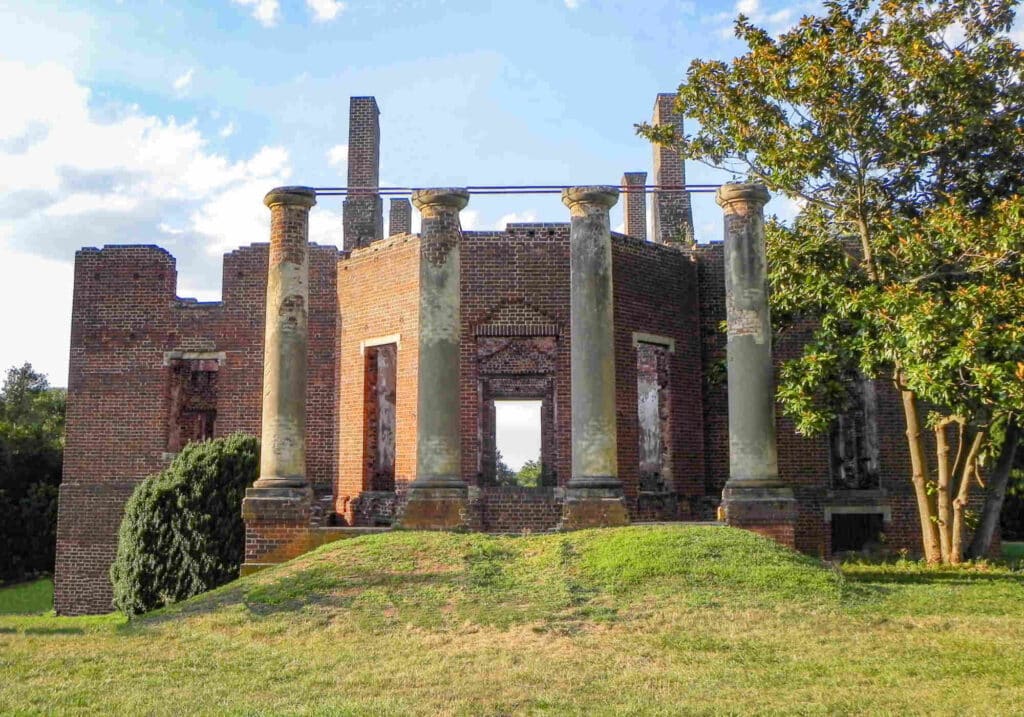 Despite those who thought him foolish for even trying, Zonin was unwavering. He brought friend and viticulturist Gabriele Rausse (seen below), over from Italy and began planting European grape varieties they felt would do well in Virginia's climate and soil. "It was like Mr. Jefferson was smiling down on us, saying this was where we would change history," Rausse says.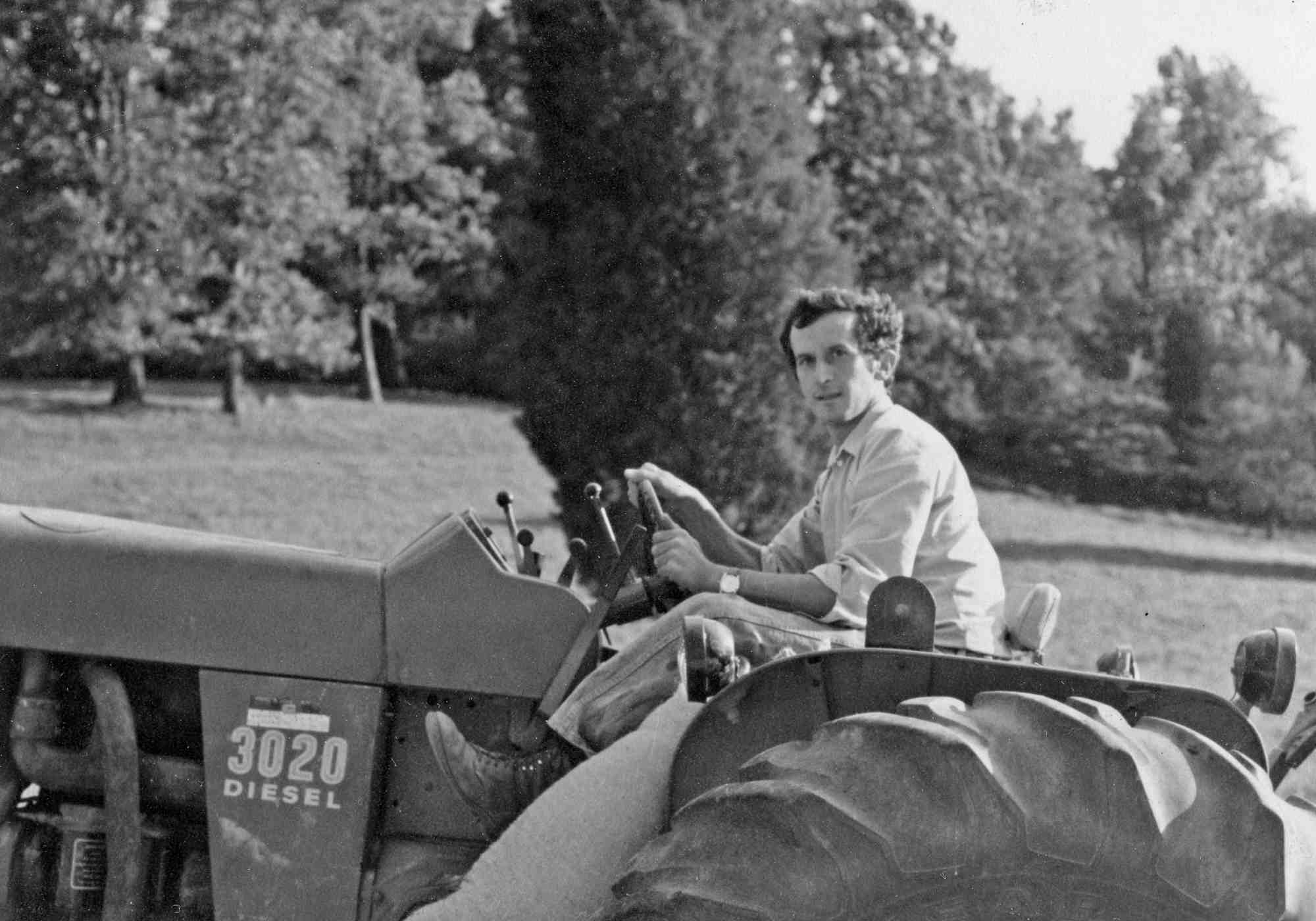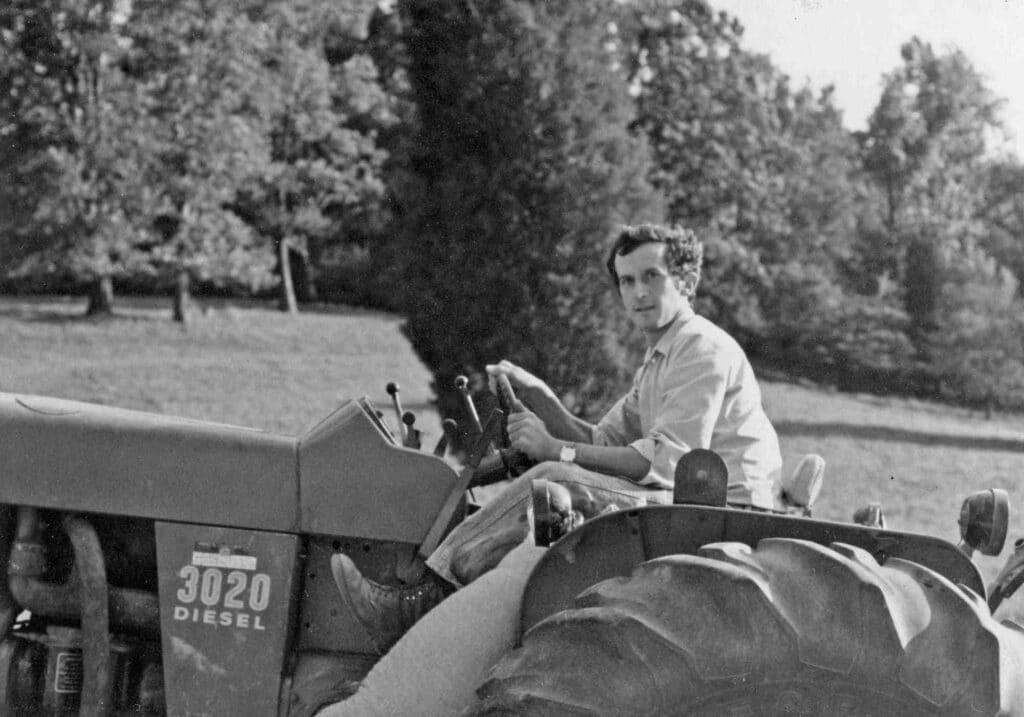 ""It was like Mr. Jefferson was smiling down on us, saying this was where we would change history," Rausse says.
Unlike their predecessors, Zonin (seen below at left with Barboursville winemaker Luca Paschina at center and son Francesco Zonin, at right) and Rausse grafted their European grapes with American rootstocks that would resist the pests that plagued Jefferson's grapes, and they met with resounding success. Now enormously successful, Zonin's only American wine estate, known as Barboursville Vineyards, is producing wines served to U.S. presidents and dignitaries like the late Queen Elizabeth herself. Its success proved to the world once and for all that grape growing and winemaking could not only succeed in Virginia, but it could also triumph.
Virginia Wineries Today
Zonin's success sparked a winemaking revolution, and by the turn of the 21st century, there were over 70 working vineyards. Today, Virginia has more than 4,000 acres of vines and 10 AVAs. In less than 50 years, the number of wineries has exploded from 50 to more than 300, with vineyards planted in a combination of local, European and hybrid varieties.
Not only has Thomas Jefferson's dream for American wine come true, but so has his dream for the land of his home at Monticello. In 1981 Gabriele Rausse (seen below) was again hired to plant a vineyard on the land Jefferson and Mazzei attempted to cultivate—the aptly named Jefferson Vineyards, which has thrived. He was also asked to plant a vineyard in the garden at Monticello where he serves as their Director of Viticulture and Farming.
Virginia Wine Leaders
Rausse has been instrumental in planting well over 100 vineyards throughout Virginia, including his own, not far from Monticello. Known as the Father of Virginia's Vineyards, Rausse is now joined by a long line of passionate people who have worked to bring the special qualities of Virginia's terroir to our wines. Exceptional viticulturists and winemakers have come from all over the world to participate in the great and exciting American wine revolution happening today in Virginia.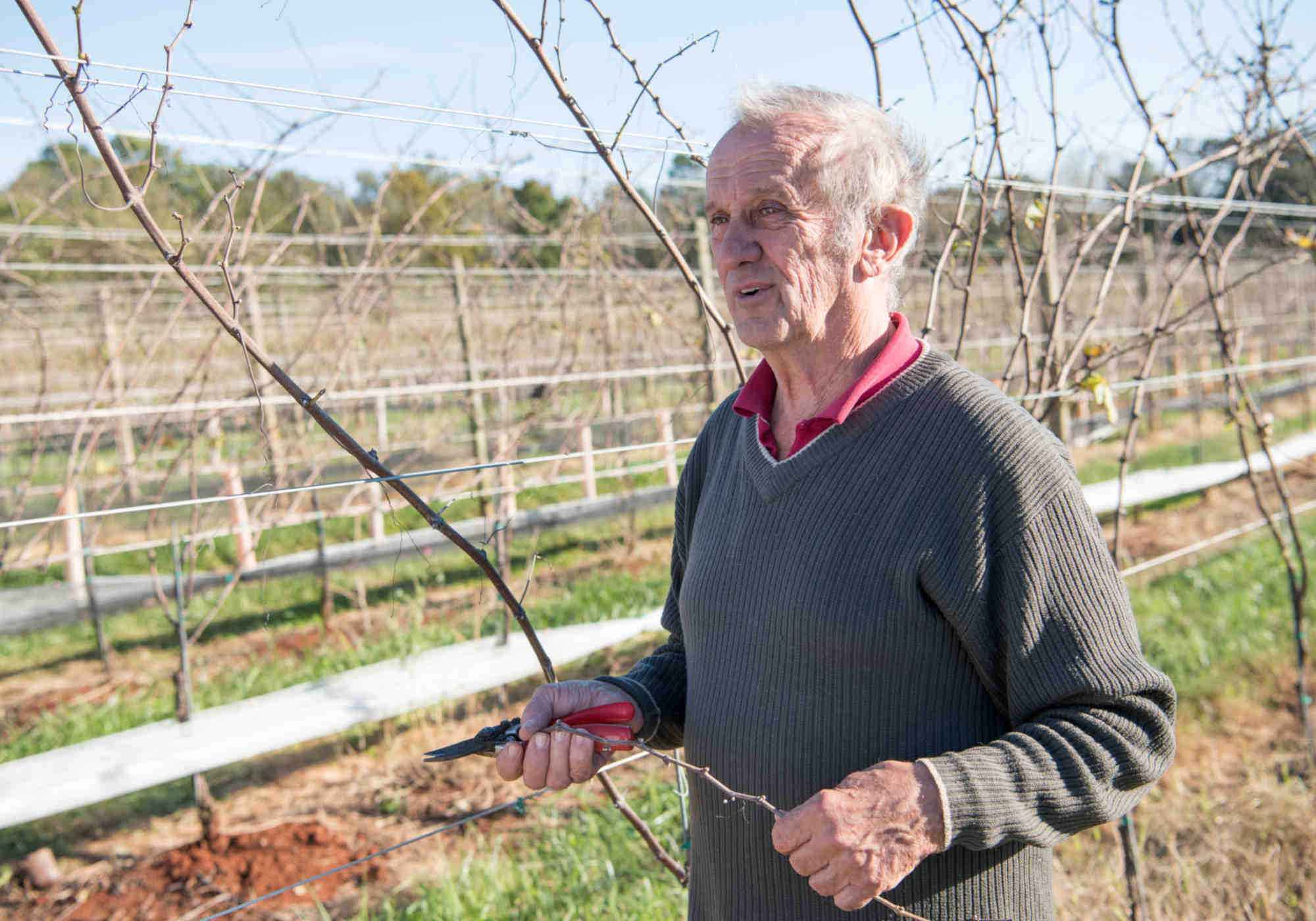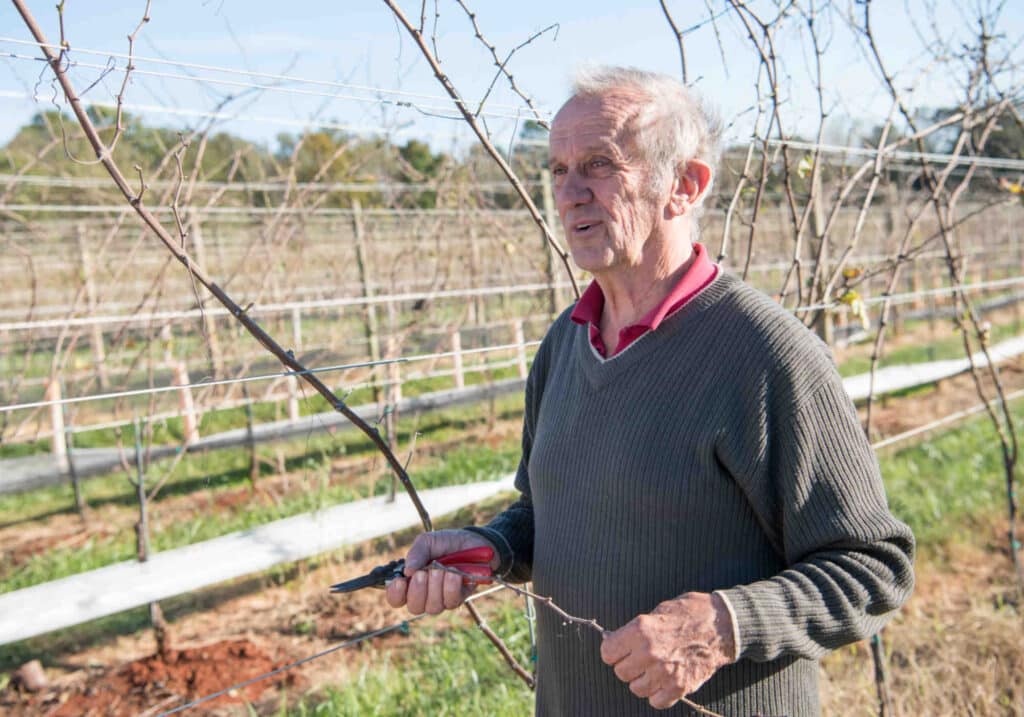 Under the pioneering leadership of winemakers like Luca Paschina (seen above with the Zonins), Michael Shaps (below, top left), Matthieu Finot (below, bottom left), Jim Law (below, bottom right), the Hortons (below top right) and so many others, Virginia as a winemaking region is once again growing and prospering. Out in the vineyards, the grape varieties of Merlot, Chardonnay, Viognier, Cabernet Franc and Petit Verdot are doing exceptionally well, but our enthusiastic viticulturists are still trying new and exciting varieties every year. In the wine cellars, our winemakers are following the footsteps of the great winemakers of the world, producing exceptional varietal wines and Bordeaux-style blends that are stacking up gold medals. In the last 10 years, 213 of 572 gold medals at the Virginia Governor's Cup Competition went to red blends, and out of that number 32 percent were specifically Meritage blends.
Virginia's Gold Medal Wines
What you hold in your hands today is a celebration of the best Virginia has to offer in its gold-level wines, wines that tell the story of the land and combine old-world elegance with American perseverance. This is the fruition of a 400-year journey that expresses the quintessential American story of struggle, innovation, persistence and ultimate victory for a melting pot of diverse men and women. It's a story that leads wine lovers to travel throughout our stunning landscape to discover the depth and variety of wines our terroir has to offer. Enjoy your own journey of discovery through this great American wine story. ~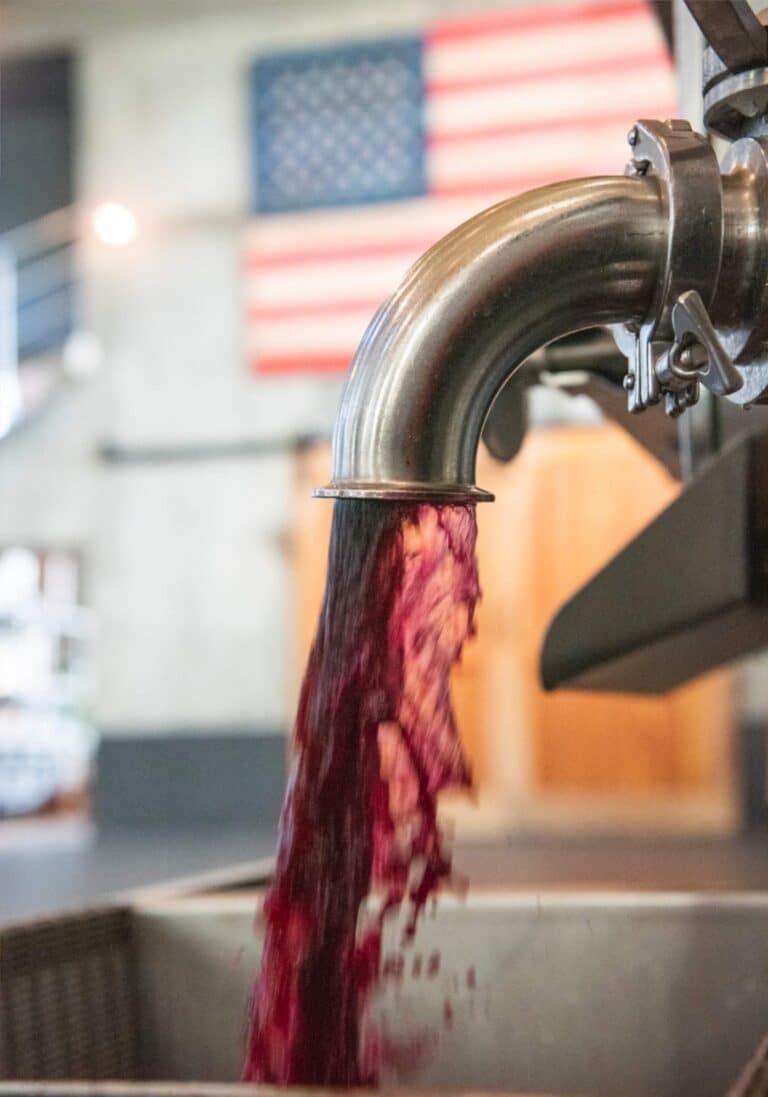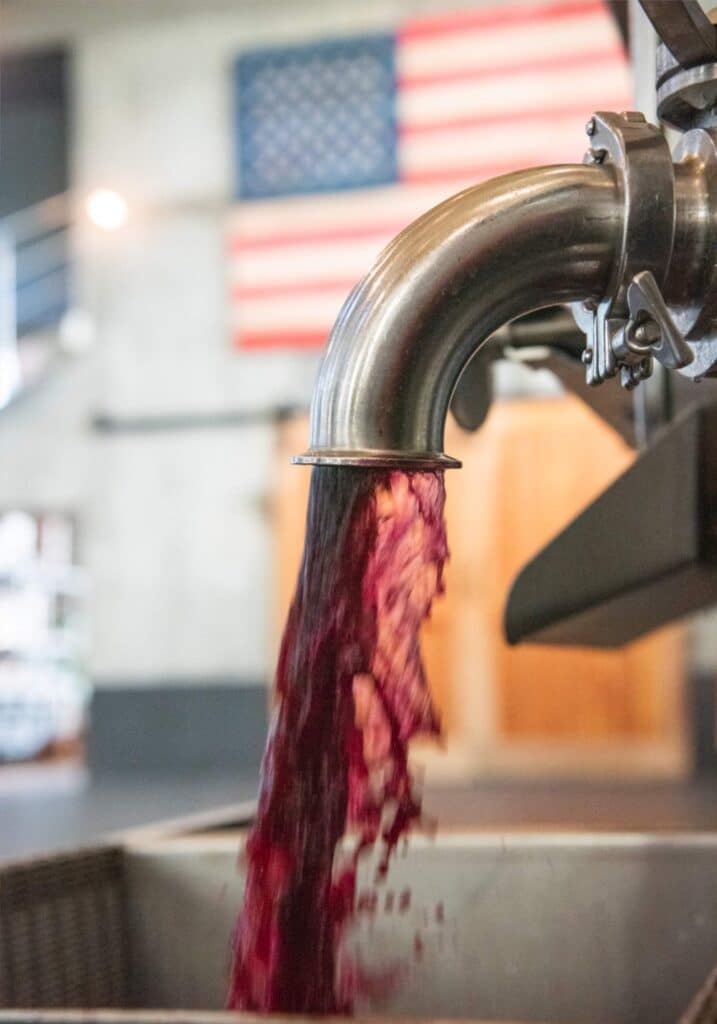 CONTRIBUTORS
JENNIFER BRYERTON is Co-Publisher and Editor-in-Chief of Wine & Country Life. She is an avid gardener, home cook and wine-taster. She enjoys learning about Virginia viticulture and sharing the story of our local farm-to-table makers.
RICHARD LEAHY Richard Leahy is an author and wine professional based in Charlottesville. His book "Beyond Jefferson's Vines", the definitive book on Virginia wine, is available on Amazon in a revised third edition (2020). He started Adventure Wine Tours in September 2022, offering custom, curated tours of Virginia wineries, at adventurewine.tours.
R. L. JOHNSON is our Co-Publisher and Creative Director. Bethke studied at the prestigious ArtCenter College of Design and began her career as a professional photographer in Los Angeles. She moved into graphic design and art direction when she relocated to Charlottesville in 1994. As our company's co-founder and visionary, she enjoys all aspects of storytelling.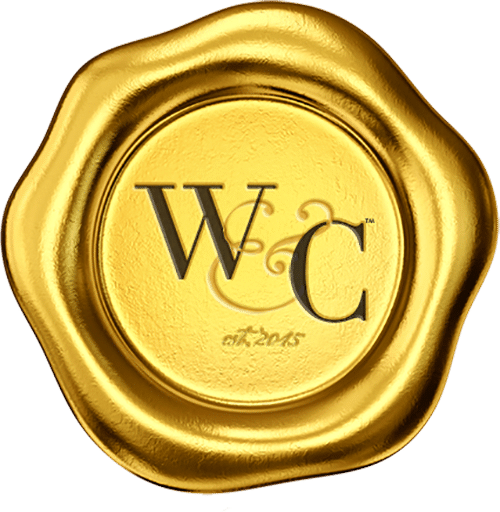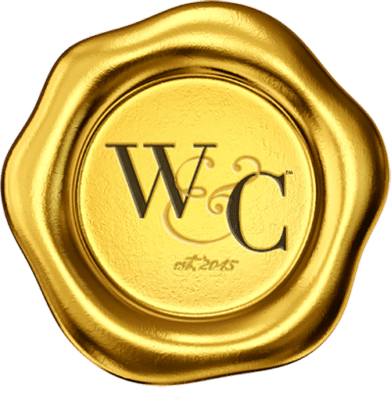 Virginia Wine & Country celebrates elevated living in Virginia Wine Country. Virginia Wine & Country Life is a semi-annual luxury print magazine with a full digital presence. The Virginia Wine & Country Gold Book is an annual guide to the top award-winning wines, wineries and experiences in Virginia Wine Country. The annual Virginia Wine & Country Wedding Planner is an art book of elegant Virginia weddings. The brand includes the Virginia Wine & Country Shop in Ivy, Va. It is a beautiful lifestyle boutique that brings the pages of the magazines to life. Virginia Wine & Country tells the stories of Virginia wineries, the farm-to-table movement, luxury travel, entertaining, art and the elegant country lifestyle. Ivy Life & Style Media also provides branding, web design and PR services for the wine industry.