Each year, oenophiles around the state eagerly await the results of the Virginia Governor's Cup Awards—the state's most prestigious wine competition. In 2023, professional judges sampled 614 of the best Virginia wines from among the 300-plus wineries across the state. Judges use the 100-point scale used by Wine Spectator, Wine Advocate, Wine & Spirits and many others to rate wines. This year, 66 wineries received a cumulative total of 142 Gold Medals. A selection of the top 12 scoring wines is chosen from the entries to make up the distinguished Virginia Governor's Cup Case. The most honored bottle, the Virginia Governor's Cup award winner, the finest Virginia wine, is then selected from the Case. Below, read all about the 2023 Virginia Governor's Cup Case winners, each defined as the best in the Commonwealth.
For more information about the best Virginia wines, the wineries, their locations and how to find them, visit our Virginia Winery Maps section.
And the Cup winner is…
Delfosse Vineyards & Winery
2021 Screaming Hawk Meritage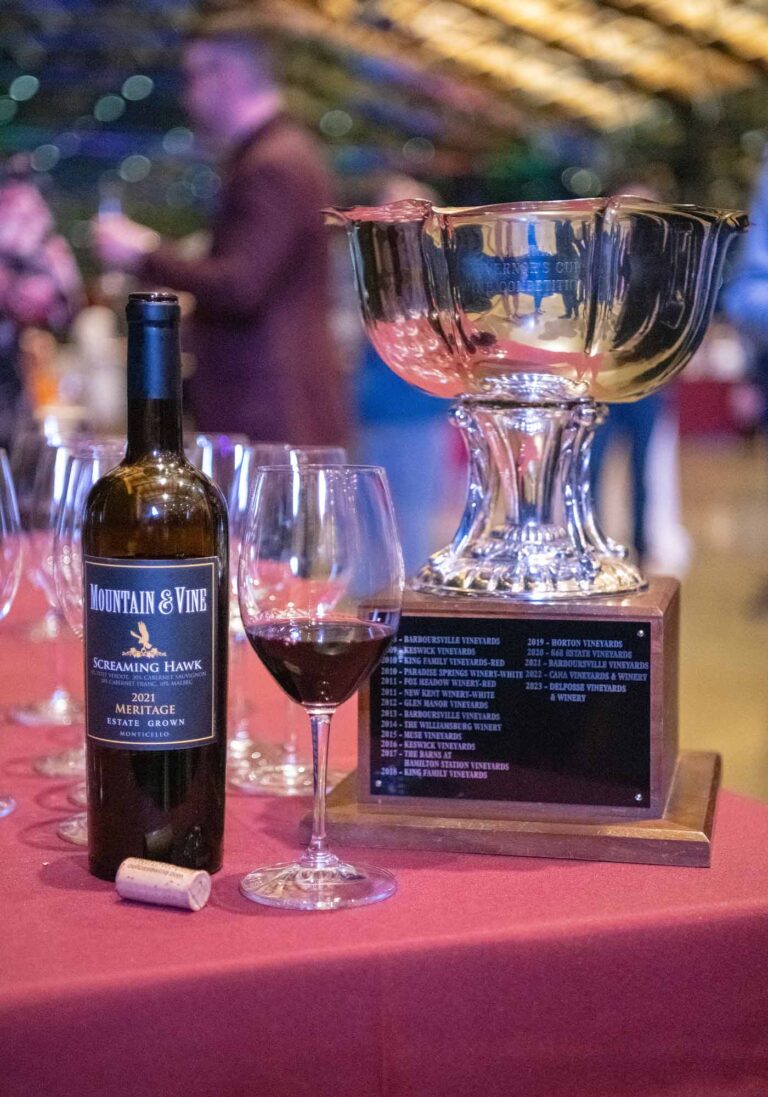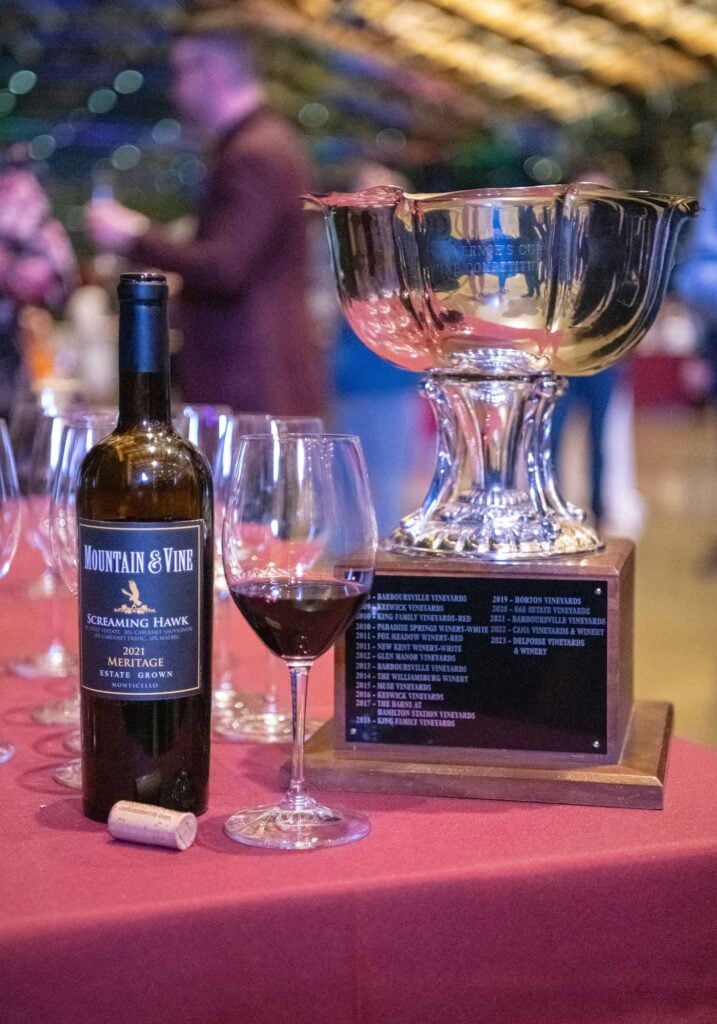 The 2023 Governor's Case and Cup Winner is a Meritage blend comprised of 50% Petit Verdot, 30% Cabernet Sauvignon, 10% Cabernet Franc and 10% Malbec.
This wine has a vibrant nose of fresh blackberry, dark chocolate and a subtle herbal note. The generous palate exhibits sumptuous layers of dark berry fruits with cassis, fresh cherry and savory complexities. The oak is subtle, playing a supporting role and integrating the fruit with the fine tannins for a long, clean and persistent finish.
50 West Vineyards
2020 Petit Manseng
50 West Vineyards' 2020 Petit Manseng has aromas of apricot, honey and cantaloupe contrasting a dry-tasting, but rich and full-bodied palate structure. A big, robust wine with focused fruit character and a long finish. Winemaker Jason Burrus' preferred winemaking style is elegant and produces restrained wines that let the vineyard and variety speak more prominently than cellar technique.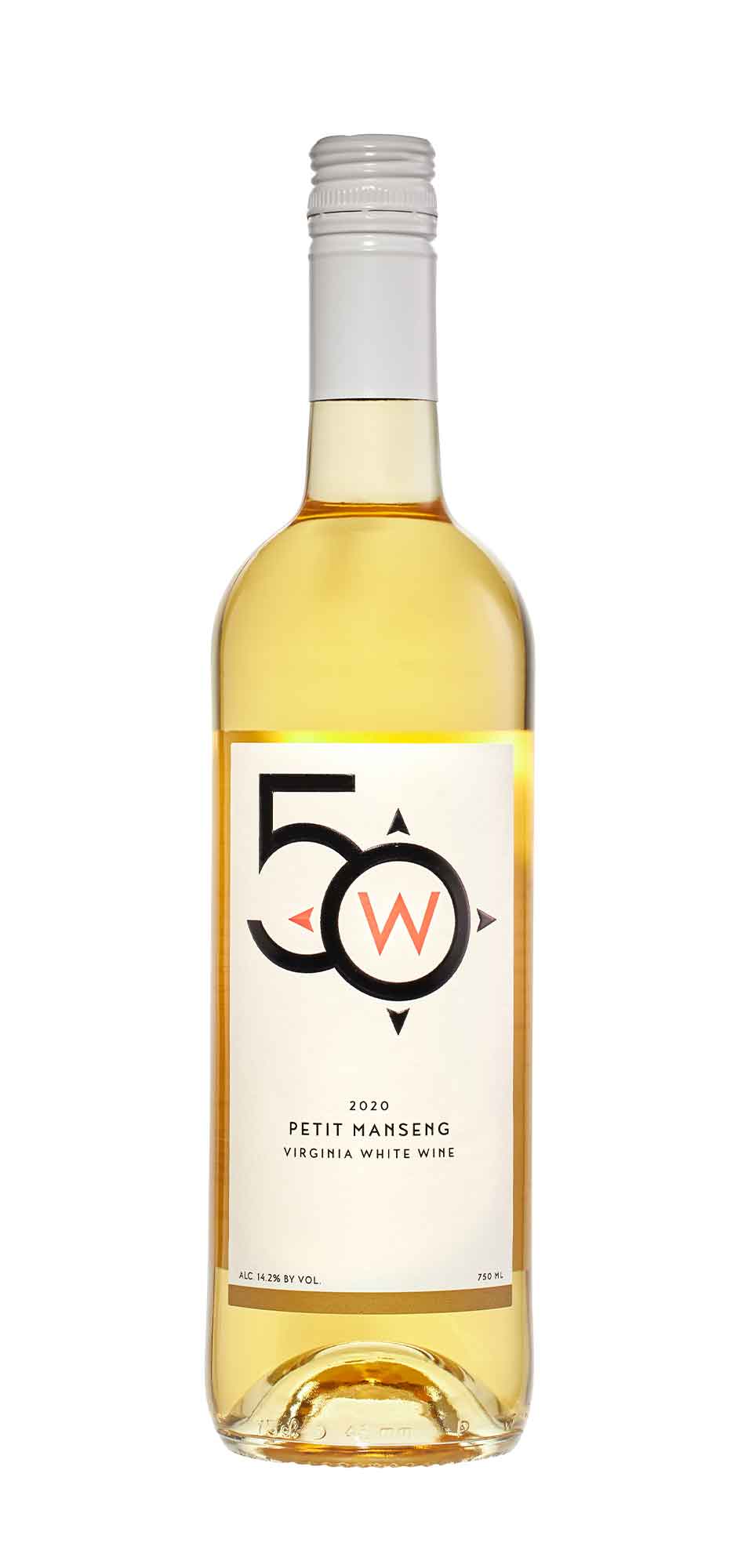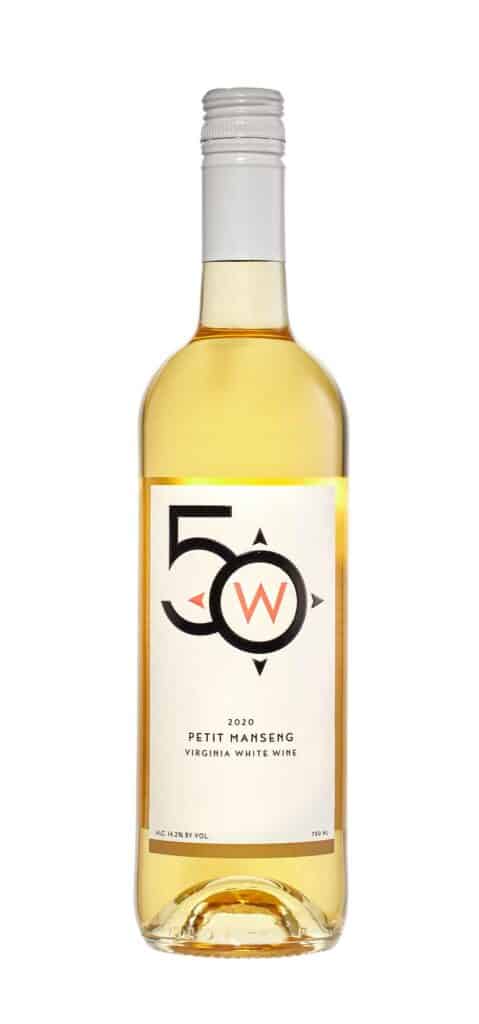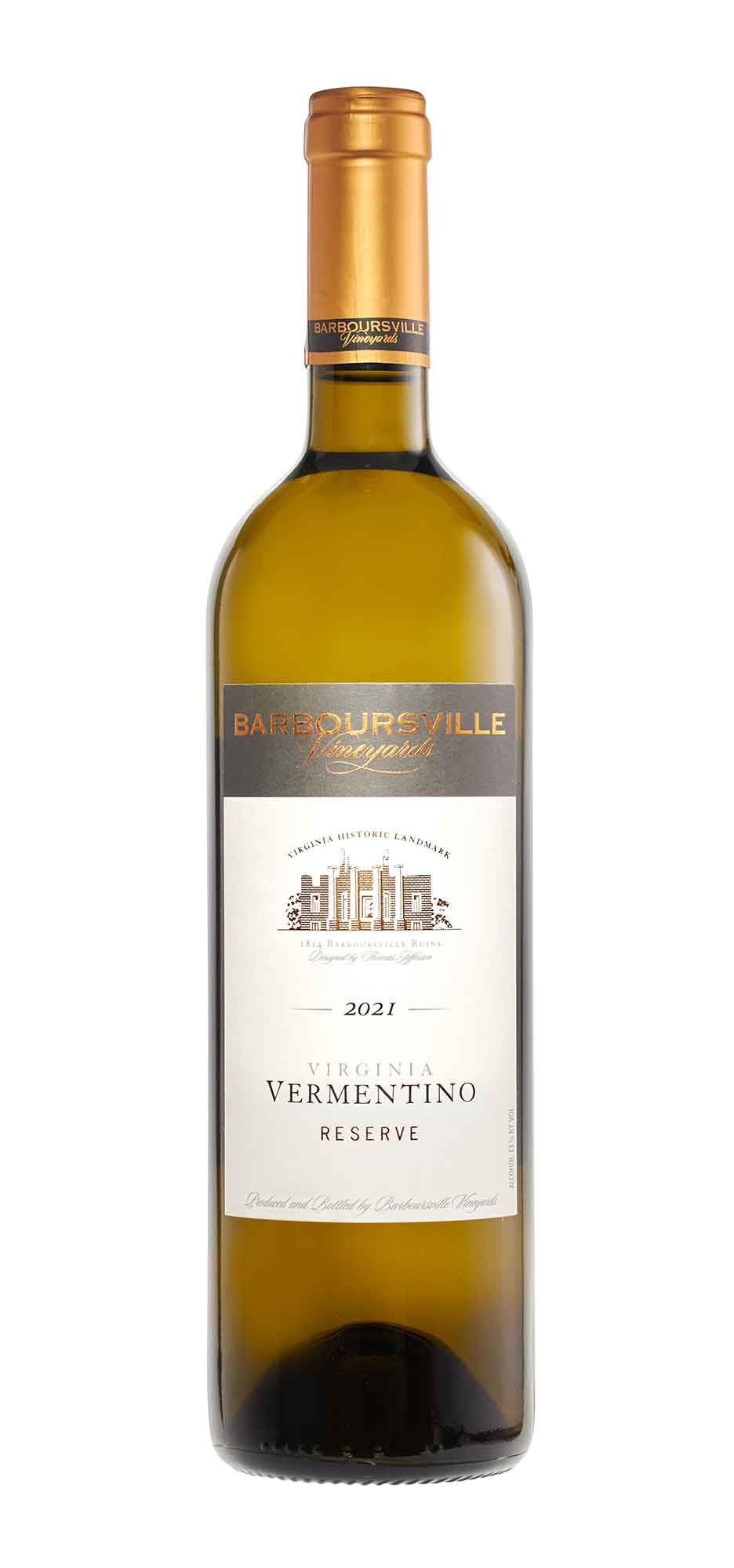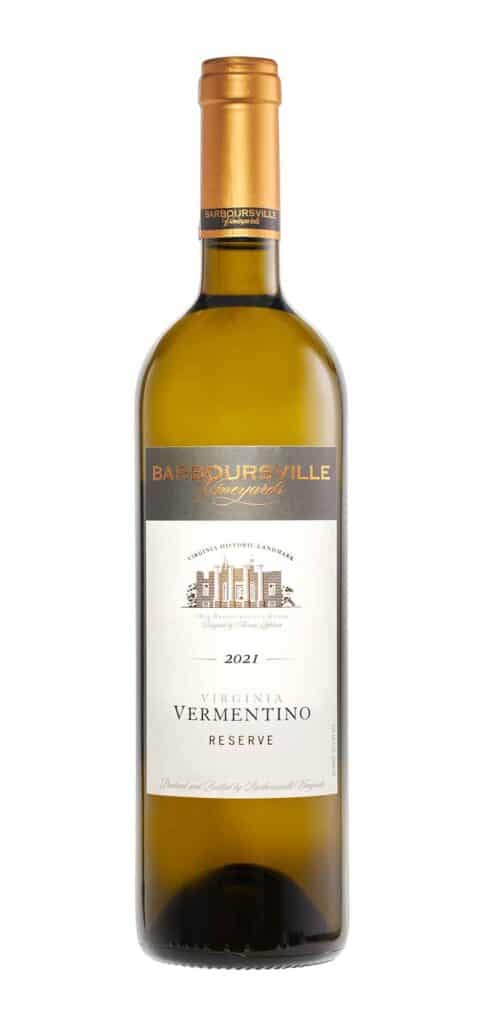 Barboursville Vineyards
2021 Vermentino Reserve
Native to the French and Italian Mediterranean growing regions of Liguria, Corsica and Sardinia, Vermentino has adapted splendidly to the warm climate in Piedmont Virginia. An ingratiating white wine, it is beautifully suited for seafood and fish. Barboursville Vineyards' Vermentino's dry but distinctly luscious minerality complemented by generous palate weight and length, was captured with fermentation and aging in stainless steel under continuing lees contact of 10 months. It features intense floral notes and aromas of grapefruit, peach, thyme and fresh mint. A note of wet stone drives the palate with bright acidity, almost salty minerality and a persistent fresh herbal finish. A lovely, sophisticated expression of a somewhat elusive varietal in the US that leaves you craving for more.
Barren Ridge Vineyards
2019 Petit Verdot
Big, bold and rustic and 100% estate grown, this wine is fruit forward and well structured. Aged in French and American oak and cellared for 18 months, this wine will age gracefully in years to come, mellowing out its initial intensity and giving way to a bouquet of dark fruits, herbs and spices. It has a complex nose of crushed berries, dark fruit and soil with underlying notes of violet, black pepper and anise. French and Virginia oak lend sweet notes of vanilla, cocoa and hickory syrup. On the palate a harmonious balance of acid, alcohol and structured tannins. Winemaker Jessi Gatewood was mentored by Gabriele Rausse, one of the foremost Virginia wine pioneers, before she moved to work at Barren Ridge in 2014.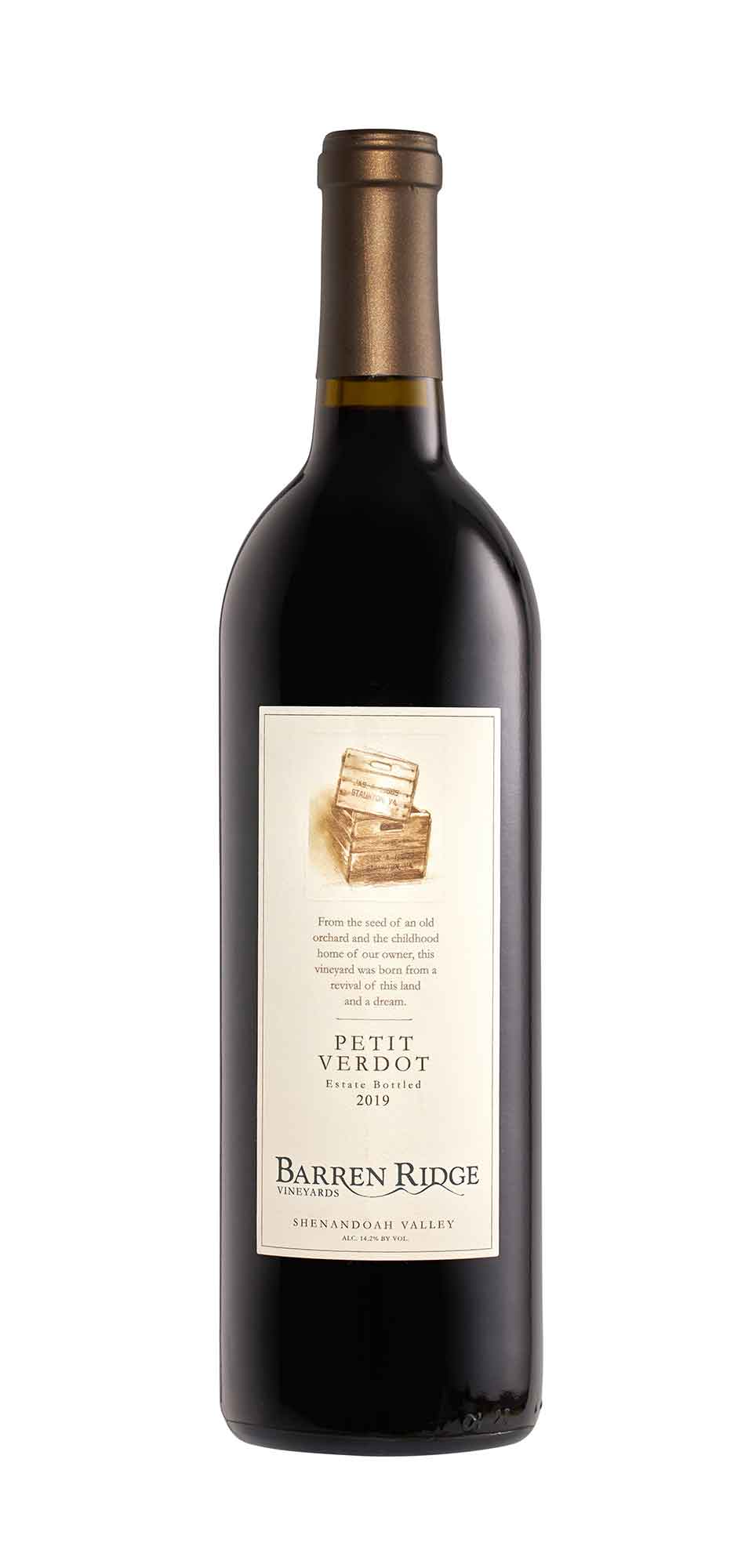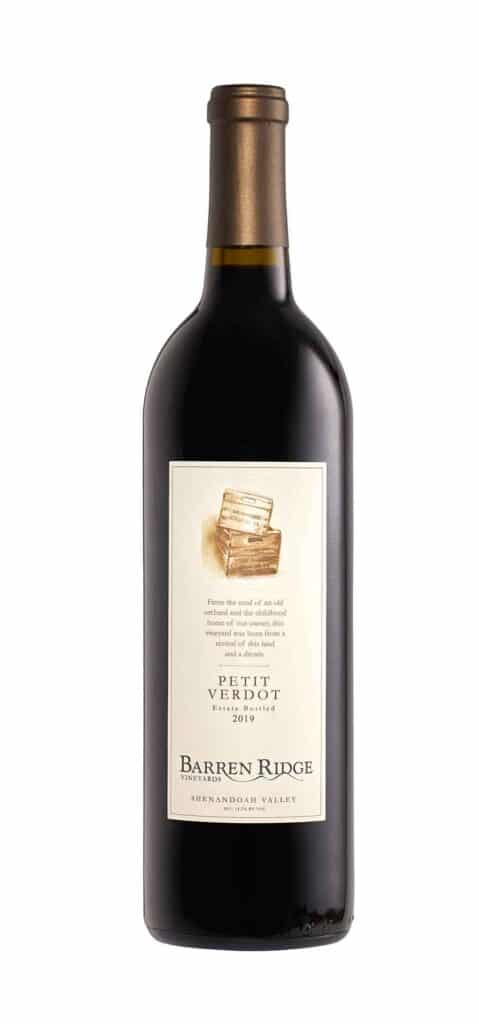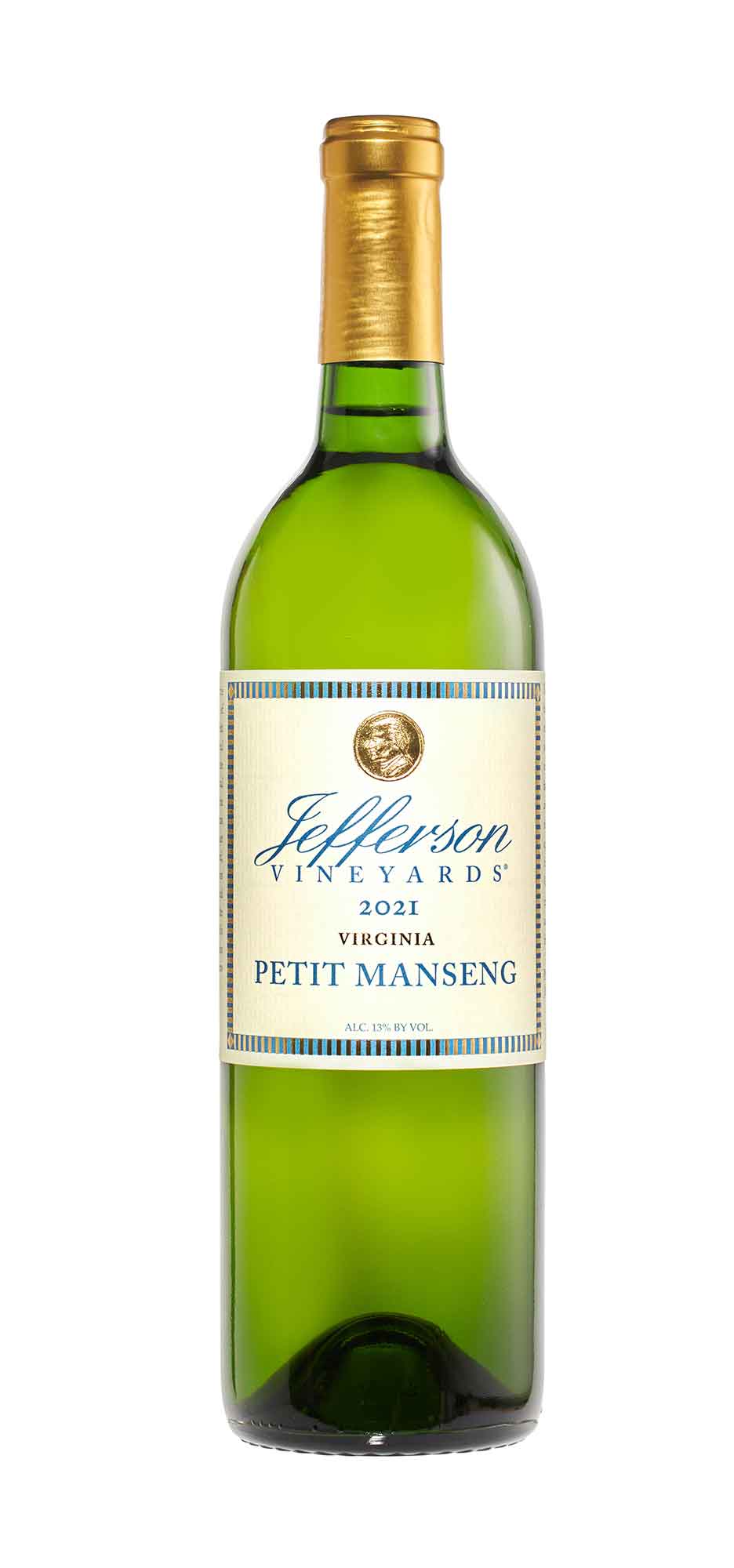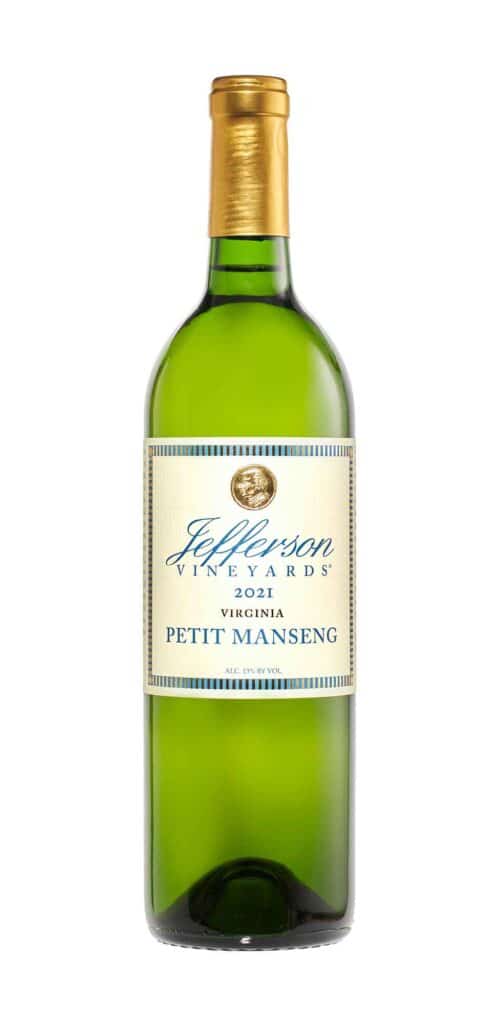 Jefferson Vineyards
2021 Petit Manseng
Honey, tropical notes and spice on the nose lead into a full-bodied palate of pineapple and stone fruit flavors. Hints of grapefruit lend to the bright, lengthy finish. Aged for six months in French oak barrels. Resembling a more crisp Chardonnay, this wine would pair well with white fish dishes. Jefferson Vineyards is located on the original grounds of Monticello, Thomas Jefferson's historic estate, and the Monticello board just purchased the vineyard, reincorporating it into Jefferson's legacy.
Jefferson Vineyards
2019 Meritage
Composed primarily of estate-grown fruit, the Merlot lends bright fruit components, while the Petit Verdot adds significant structure, length and tannin. The wine opens with elegant aromas of cherry, almond, vanilla and spice. Flavors of cocoa, currant, and plum are balanced with approachable tannins and a round finish. Elegant red fruit and cedar on the nose. Pairs well with lamb or pork chops. Varietals used in this Meritage blend are 45% Merlot, 40% Petit Verdot, 12% Cab Franc and 3% Malbec. Aged 20 months in oak barrels.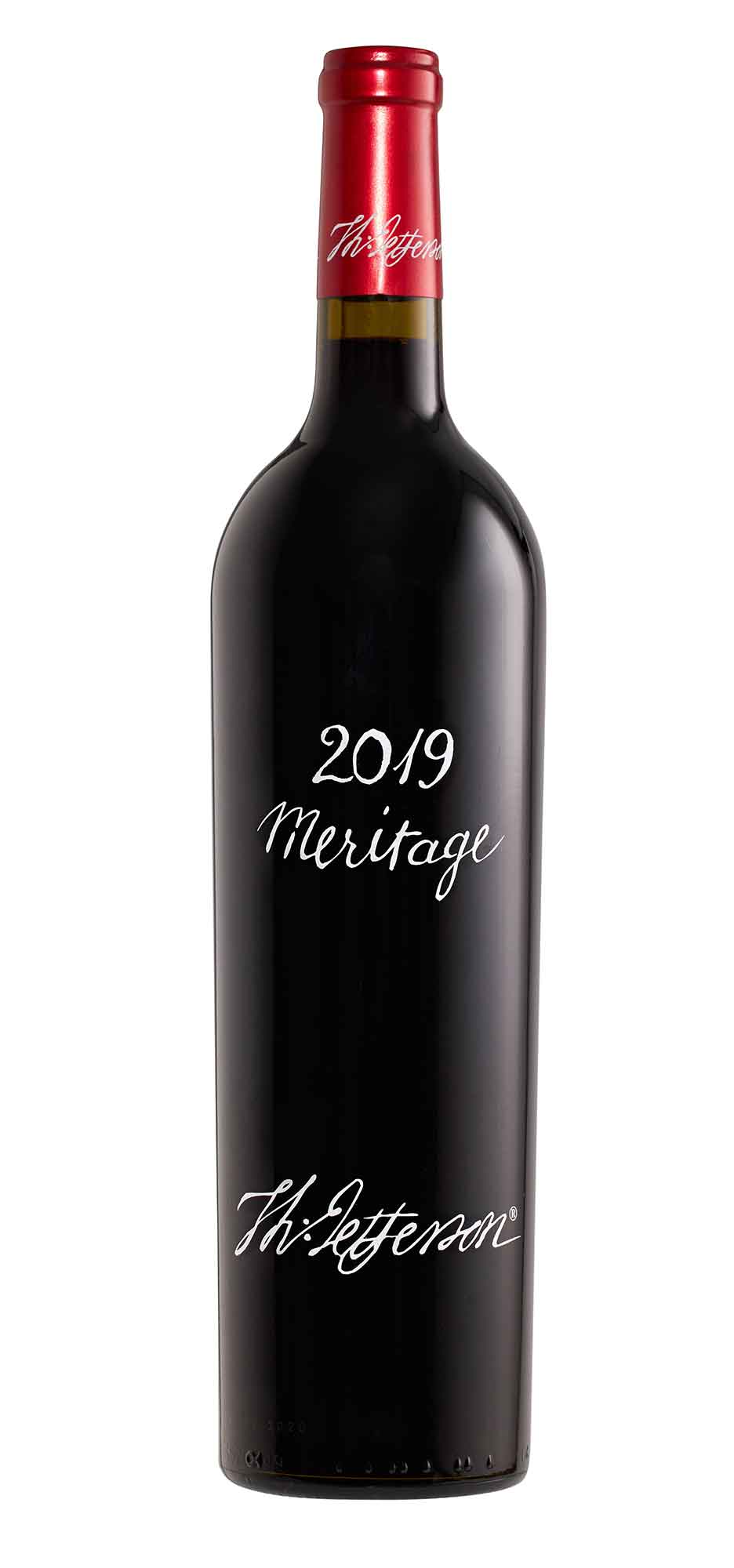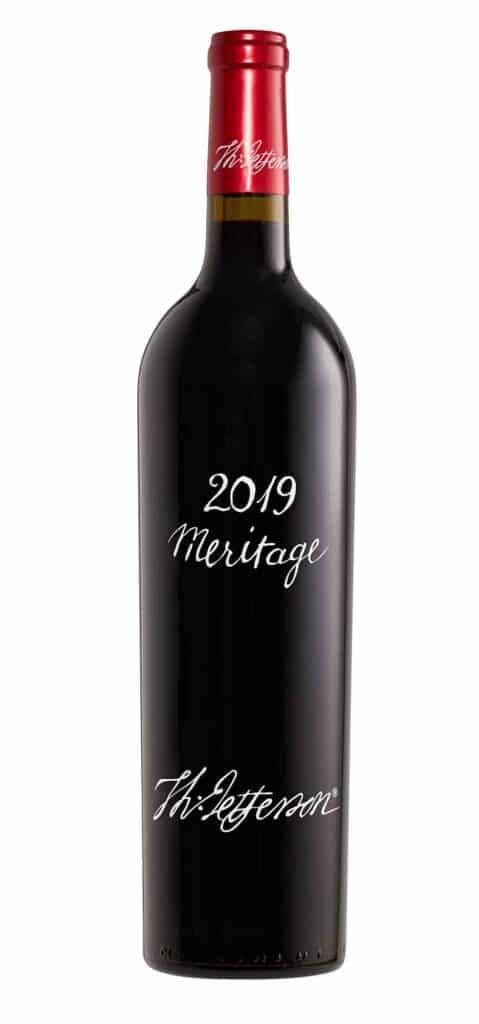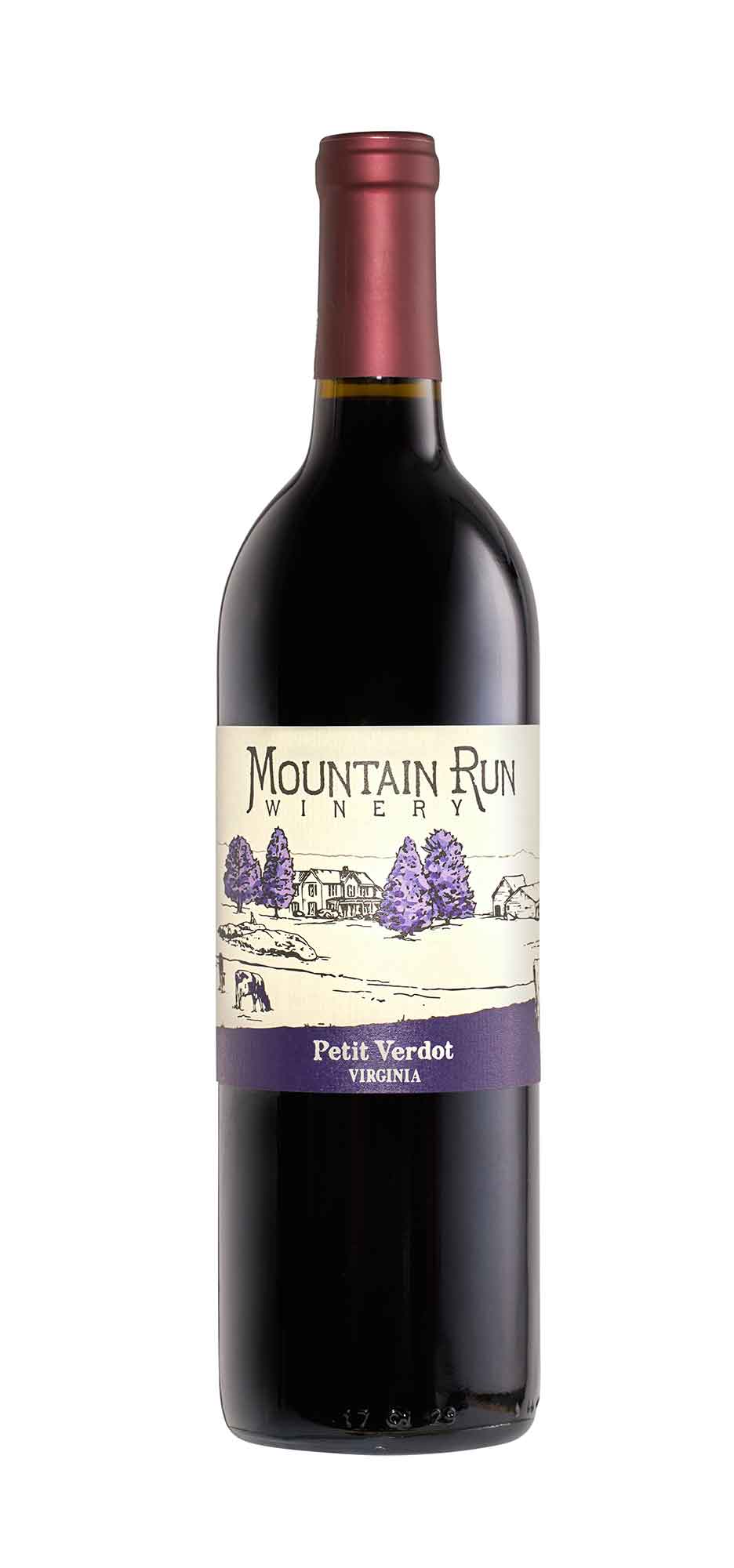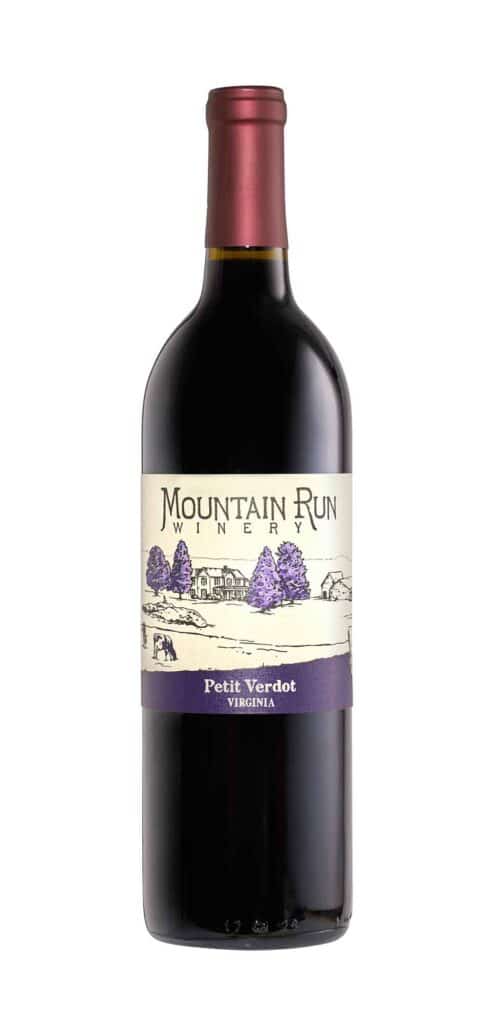 Mountain Run Winery
2021 Petit Verdot
Deeply colored and full-bodied red with a powerful well-balanced structure. Moderately high acid with medium oak and bold but smooth tannins. Floral and herbal aromatics are redolent of violets and dried herbs such as sage. Lush flavors of black fruits on the palate including black cherry, blackberry, blueberry and plum. Aging in oak provides gentle secondary notes of caramel, vanilla, mocha and leather. Pairs well with red meat.
Paradise Springs Winery
2021 Petit Verdot
This Petit Verdot showcases unique vineyard terroir from the Shenandoah Valley. Aging in French oak brings a savory note that intertwines with the blackberry and floral aromatics that are true to the variety. This wine's well-rounded tannins and bright acidity highlight blackberry and licorice that transition to an earthiness and baking spice on the finish.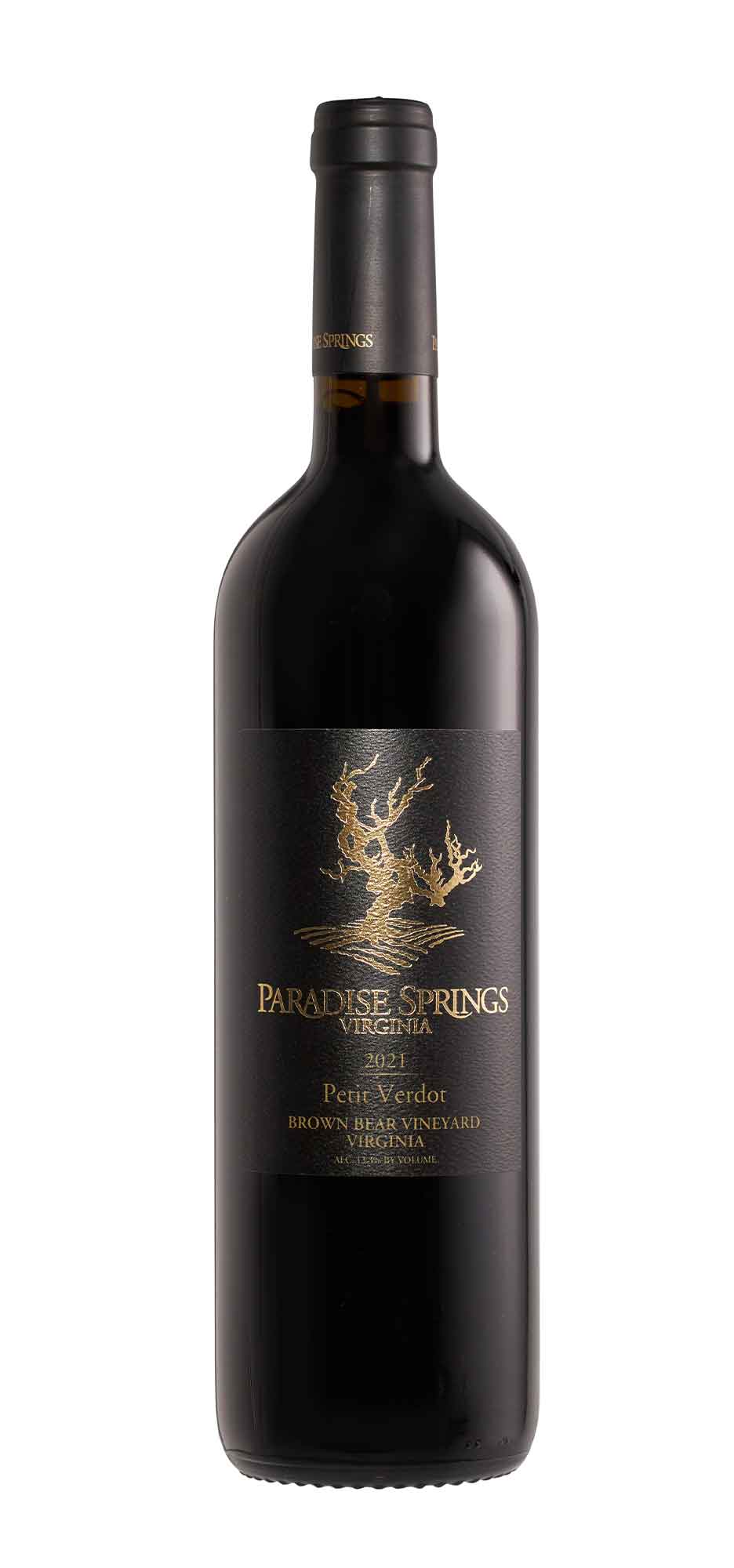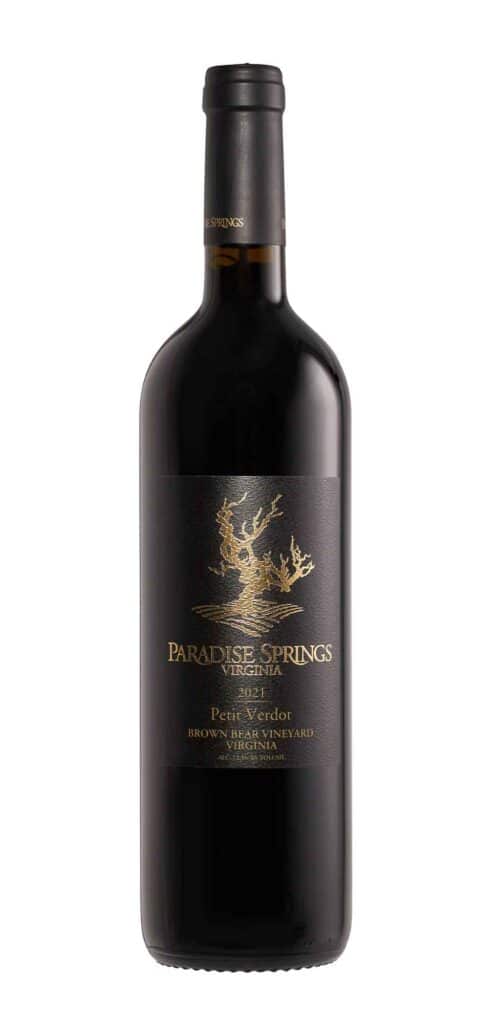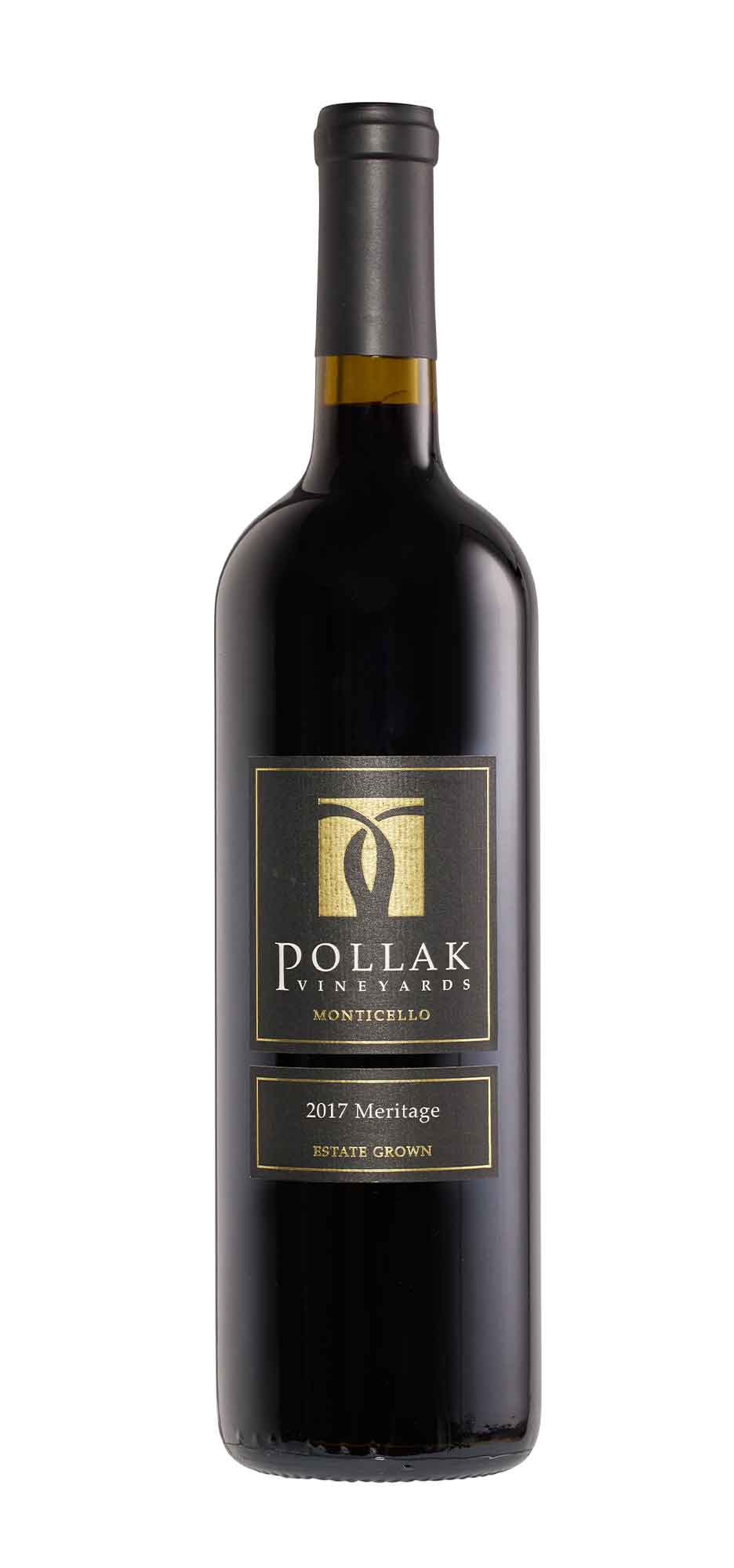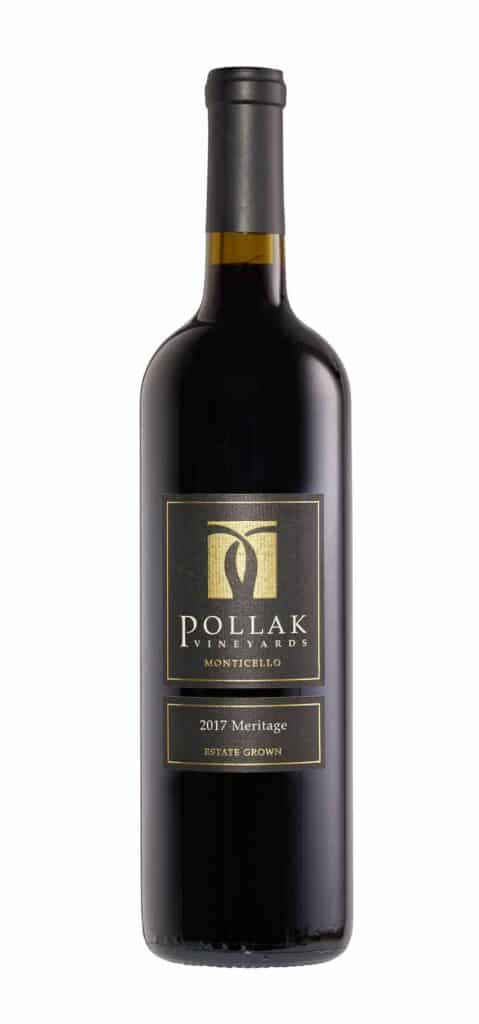 Pollak Vineyards
2017 Meritage
This wine continues Pollak Vineyards' tradition of making a red blend based upon careful selection of barrels from each of the three varietals. A blind tasting of different proportions of varietals was held in November after the individual wines had completed 12 months in barrel, using 60% new French oak and 40% neutral barrels. Based on the selected mix, varietals were blended and barrel-aged another five months. This final wine was then aged in the bottle another 12 months, permitting the various components to come together for a nuanced flavor. Produced in a Bordeaux style, this wine presents a full-bodied, opulent feel in the mouth with silky tannins and sound acidity to frame blackcurrant, black cherry and leather flavors. This wine is impeccably balanced and leaves a mouthwatering finish. It is approachable now but will gain complexity with additional aging in your cellar.
The Williamsburg Winery
2019 Petit Verdot
Notes of dates, figs and plums give way to blueberry, dark cherry and blackberry. The fruits are enveloped in dark chocolate and a touch of vanilla. There is a lovely floral and fresh herb bouquet. The oak balances out the bold fruits. The tannins are firm yet approachable. All these attributes create a finish that is expressive, bold and well integrated. Fermented in stainless steel tanks for approximately 7 days with two pump overs daily, then aged in French and Hungarian oak.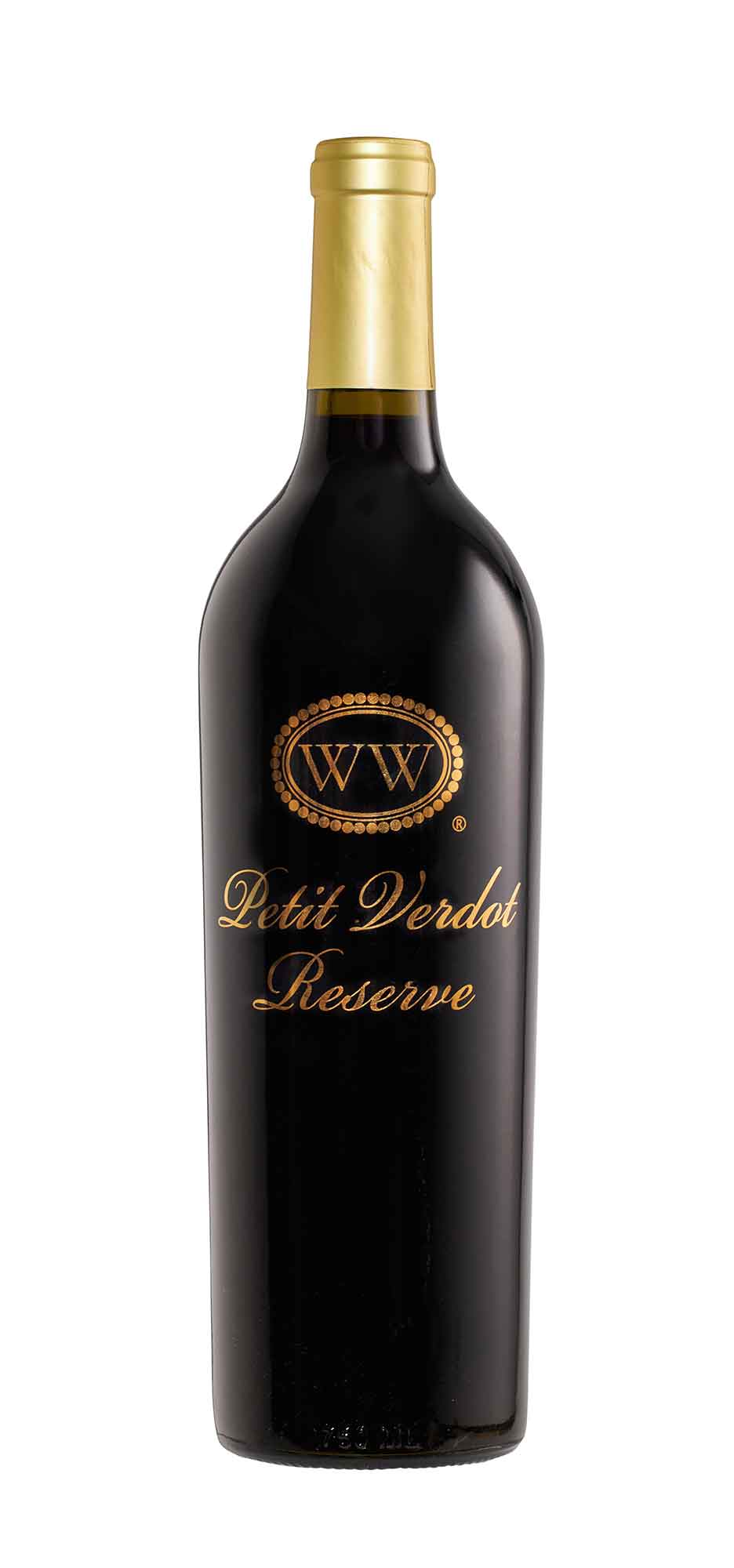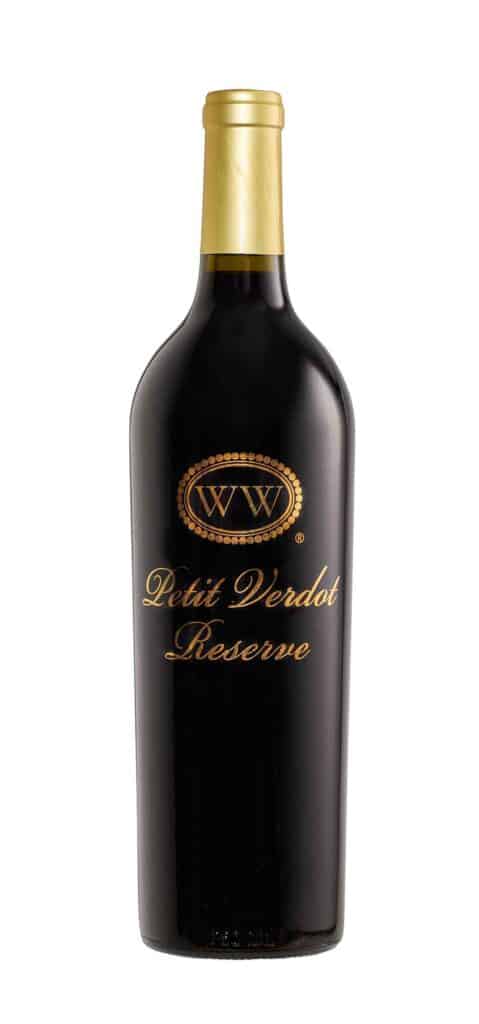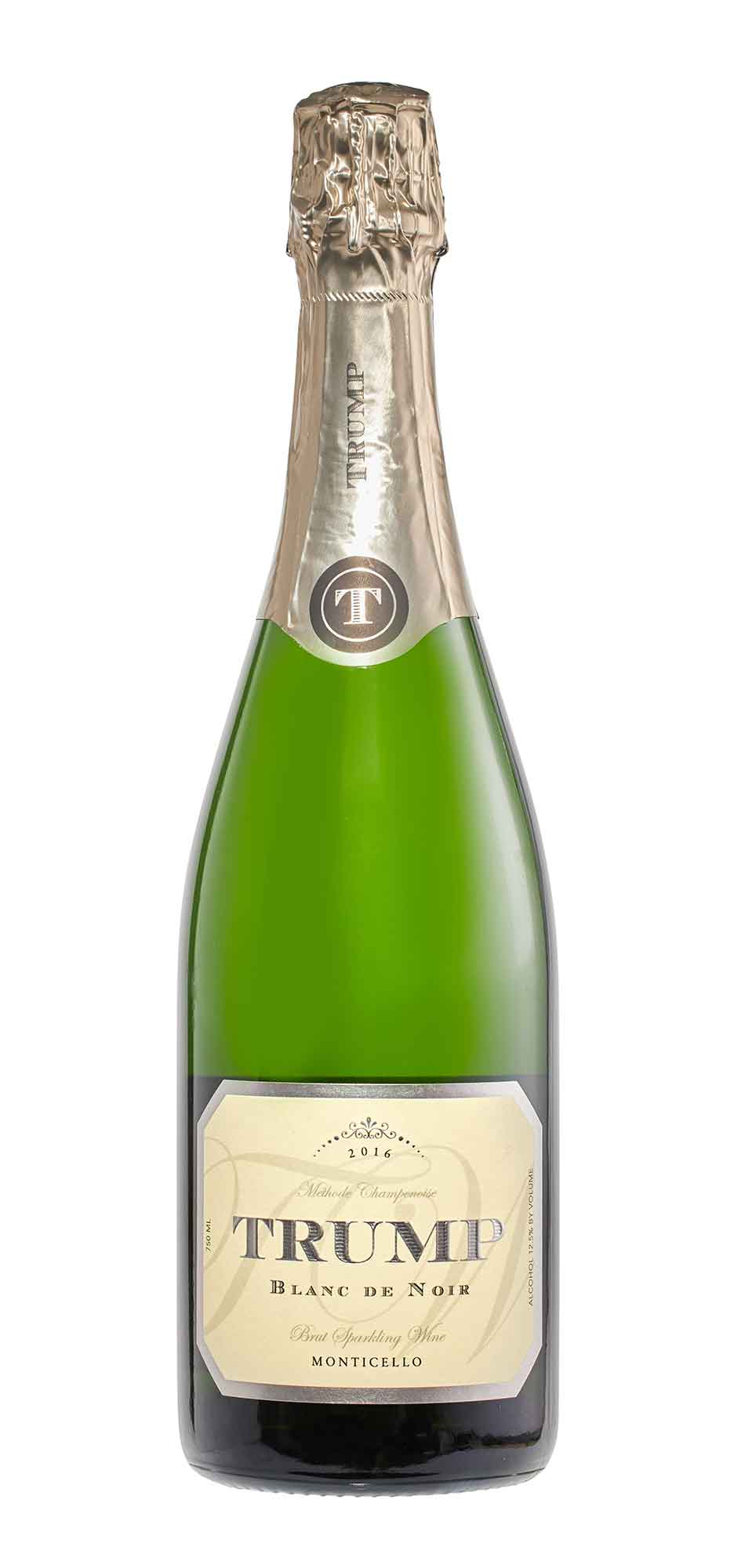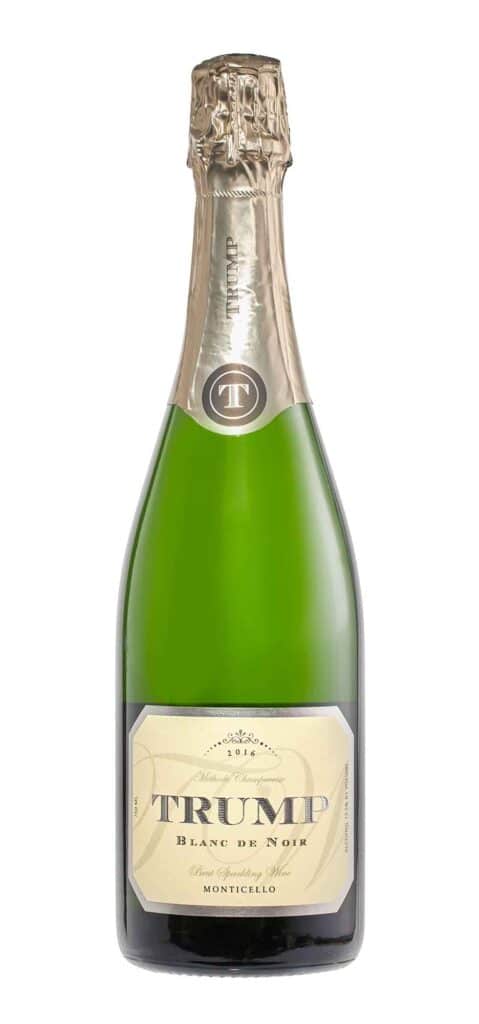 Trump Winery
2016 Blanc de Noir
This beautiful pale yellow wine showcases a finely beaded mousse with a vibrant and racy acidity. Flavors of apple, pear and candied lemon peel dominate the nose but is nicely balanced with nutty complex and bread dough aromas. Finished with a reserve dosage to finish in a Brut style, this sparkling is truly balanced and ready to drink. Winemaker Jonathan Wheeler draws on his historical knowledge of the estate having worked with the grapes since 2006.
Trump Winery
2019 New World Reserve
This full-bodied Bordeaux-style blend showcases the estate's best terroir. It is complex and round with well-structured tannins, with developed flavors of blackberry, cassis, vanilla and toasted oak. This wine will develop and evolve in the bottle, softening into a seamless wine with aging potential. Enjoy with steak, lamb and hard, salty cheeses such as gruyère.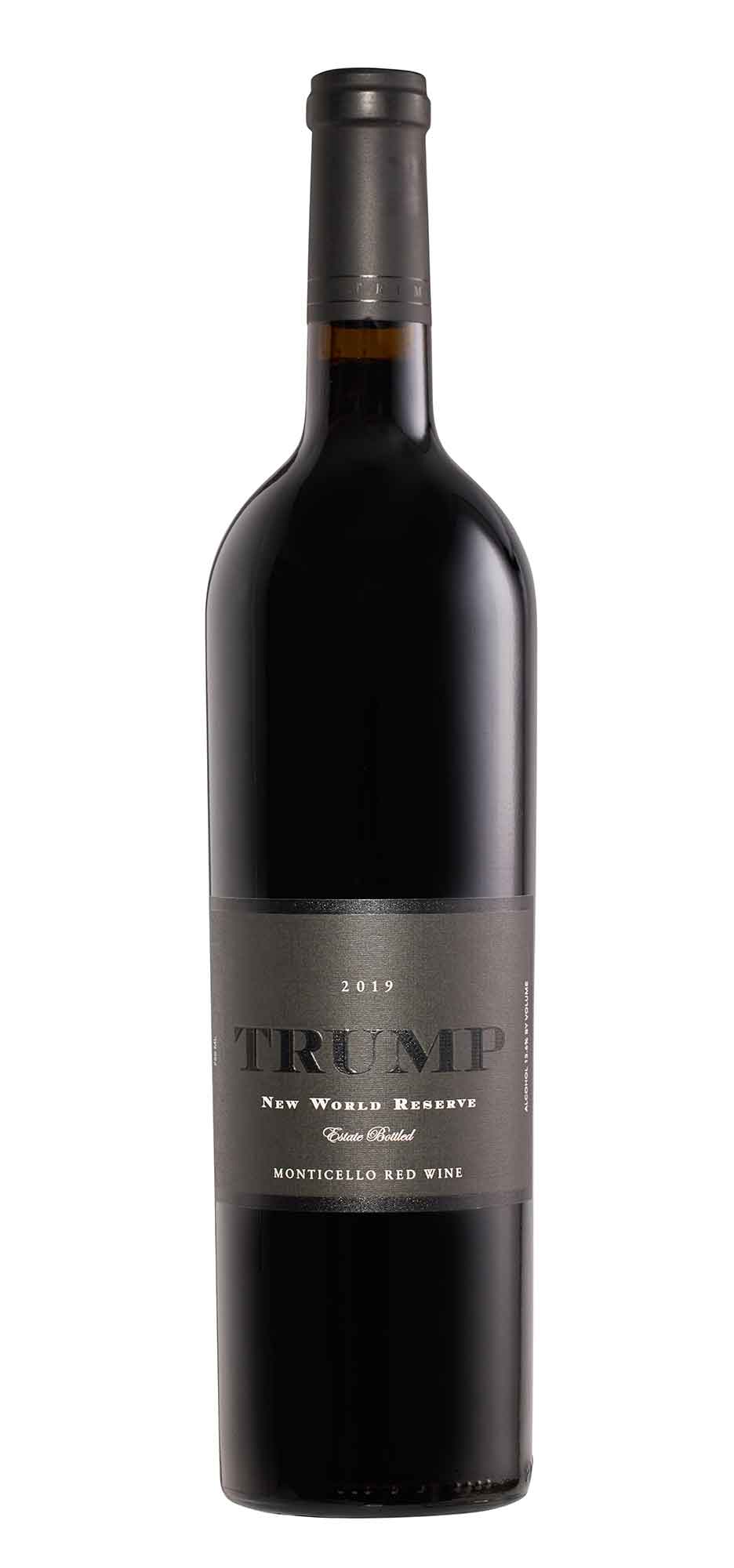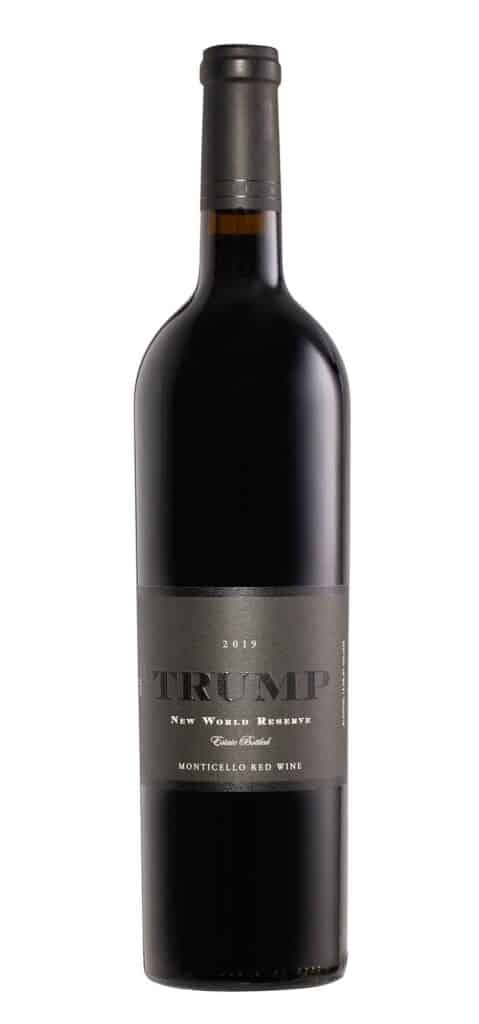 And the
Best in Show Cider is…
Albemarle CiderWorks
Orchard Blush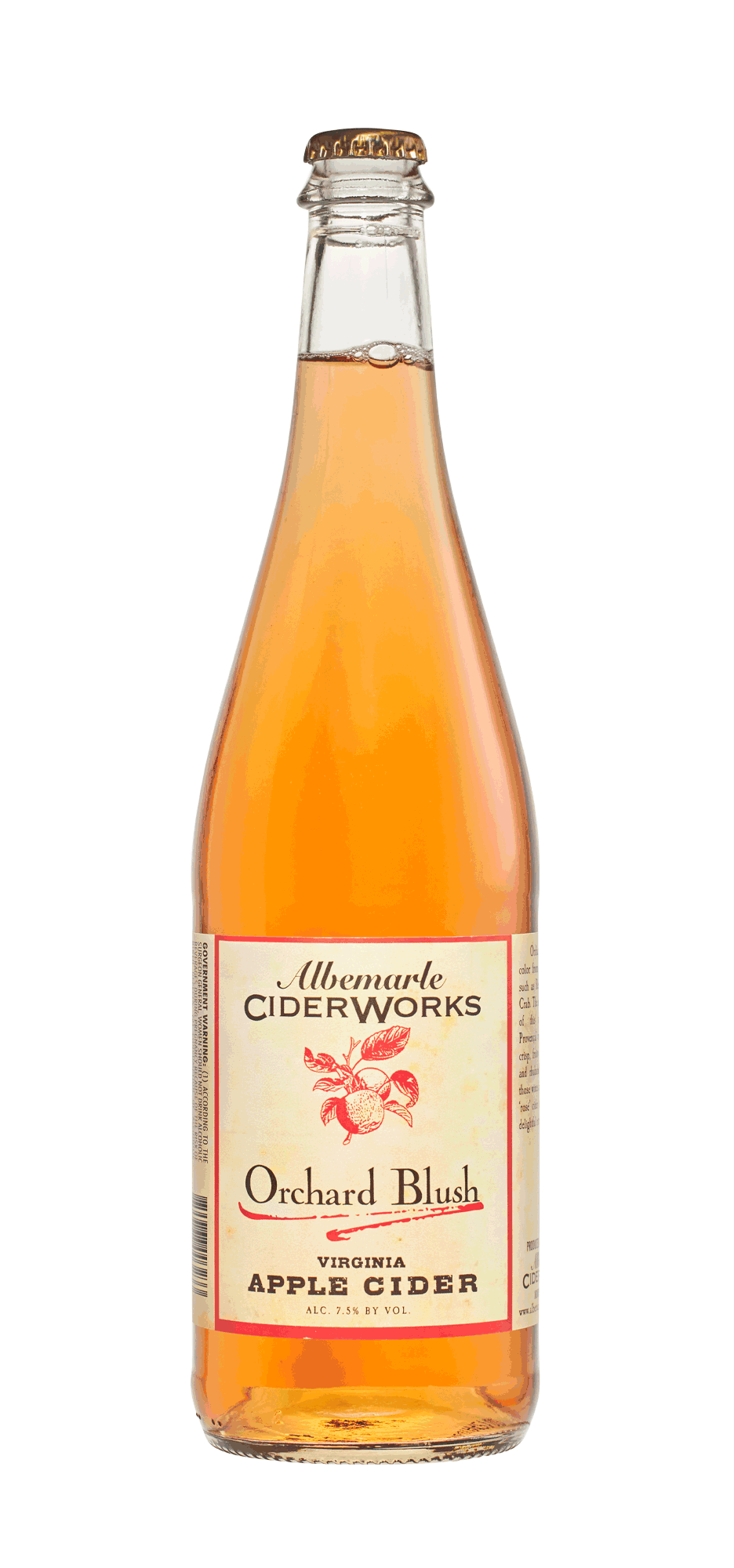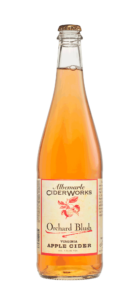 Red-fleshed apples give this cider a tartness akin to rhubarb and sour watermelon. Aromas of red berry such as strawberry and raspberry. Lightly tannic with a crisp finish. This is Albemarle CiderWork's second Best in Show Cider Award in a row. They produce traditional dry ciders that pull inspiration from the numerous apple varieties grown on the family farm in North Garden. Owner Chuck Shelton's purist philosophy results in ciders that highlight the complexity of varietal character and showcase the quality of Virginia-grown fruit.
Composition: 30% Brugeiere Red-Fleshed Crab, 30% Dolgo Crab, 30% Geneva Crab, 10% Redfield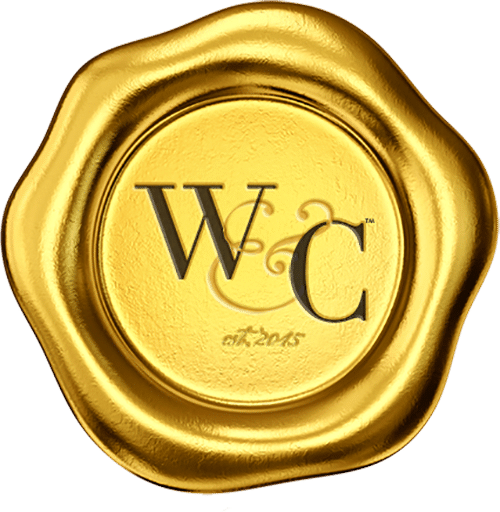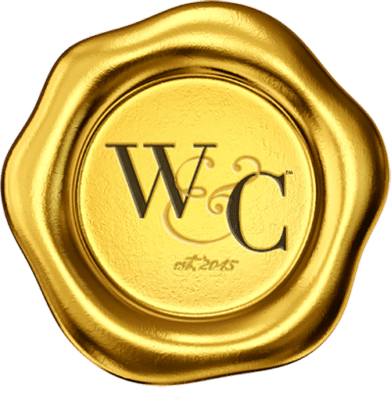 Virginia Wine & Country celebrates elevated living in Virginia Wine Country. Virginia Wine & Country Life is a semi-annual luxury print magazine with a full digital presence. The Virginia Wine & Country Gold Book is an annual guide to the top award-winning wines, wineries and experiences in Virginia Wine Country. The annual Virginia Wine & Country Wedding Planner is an art book of elegant Virginia weddings. The brand includes the Virginia Wine & Country Shop in Ivy, Va. It is a beautiful lifestyle boutique that brings the pages of the magazines to life. Virginia Wine & Country tells the stories of Virginia wineries, the farm-to-table movement, luxury travel, entertaining, art and the elegant country lifestyle. Ivy Life & Style Media also provides branding, web design and PR services for the wine industry.