This past year, 2021, was a great year for Virginia wine. Late summer rains faded into a dry spell that allowed most vineyards to harvest what promises to be a strong vintage. Business boomed due to record numbers of wine lovers visiting the countryside in search of scenic outdoor spaces. But perhaps most tellingly, a number of new tasting rooms opened their doors, bringing Virginia to over 300 wineries across the state.
New openings are hardly surprising. For the past decade, around a dozen new locations have opened annually. This year seems different, though. A new wave of owners are revamping the traditionally small-scale 'rustic country barn' aesthetic with impressive buildings designed to provide sweeping views and offering an array of amenities that until now were rarely seen.
Oenophiles in search of new experiences now have the option of touring the Monticello wine region of Charlottesville, taking a day trip to the Shenandoah Valley or visiting Northern Virginia. Here are some of our favorites.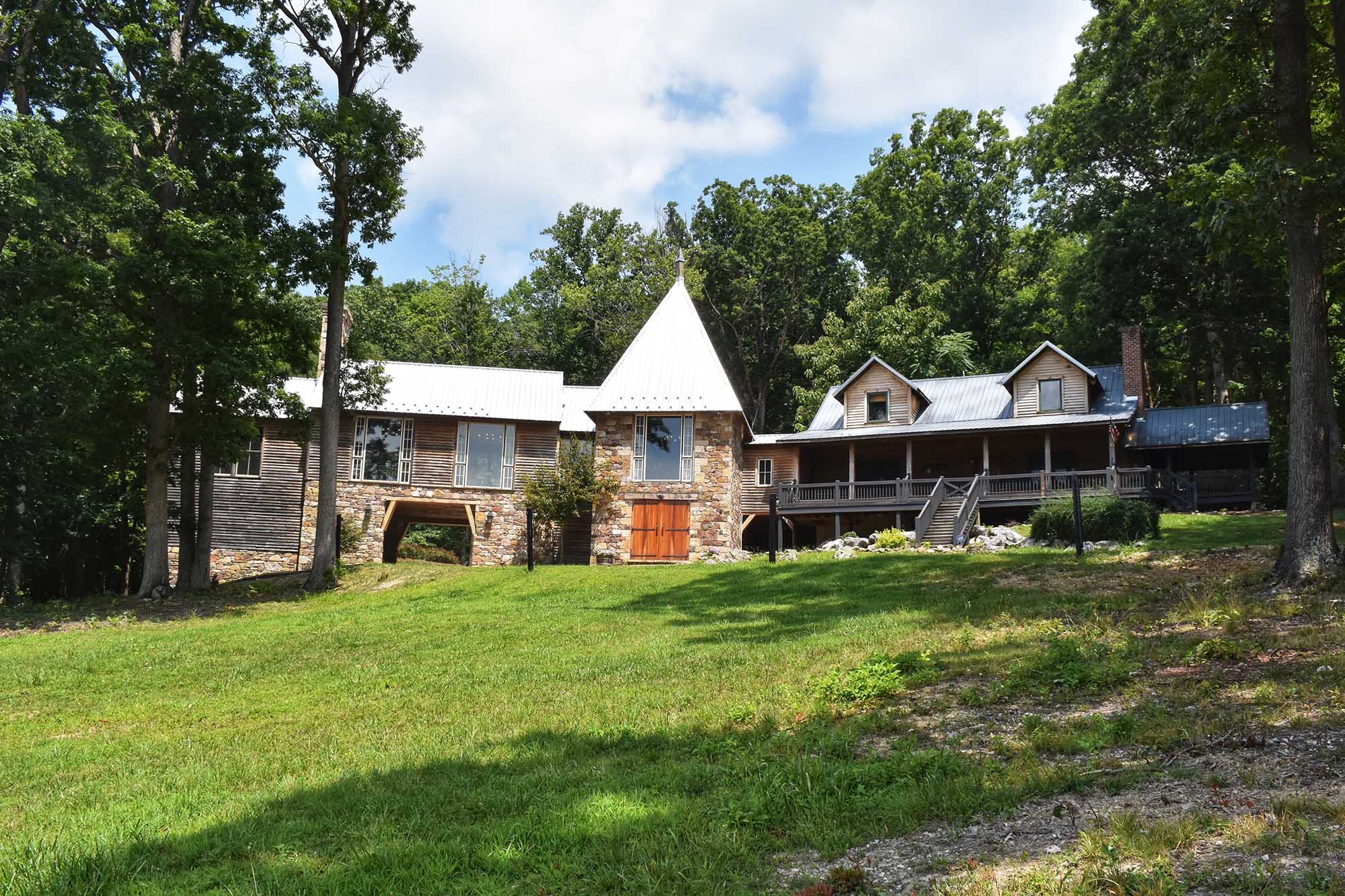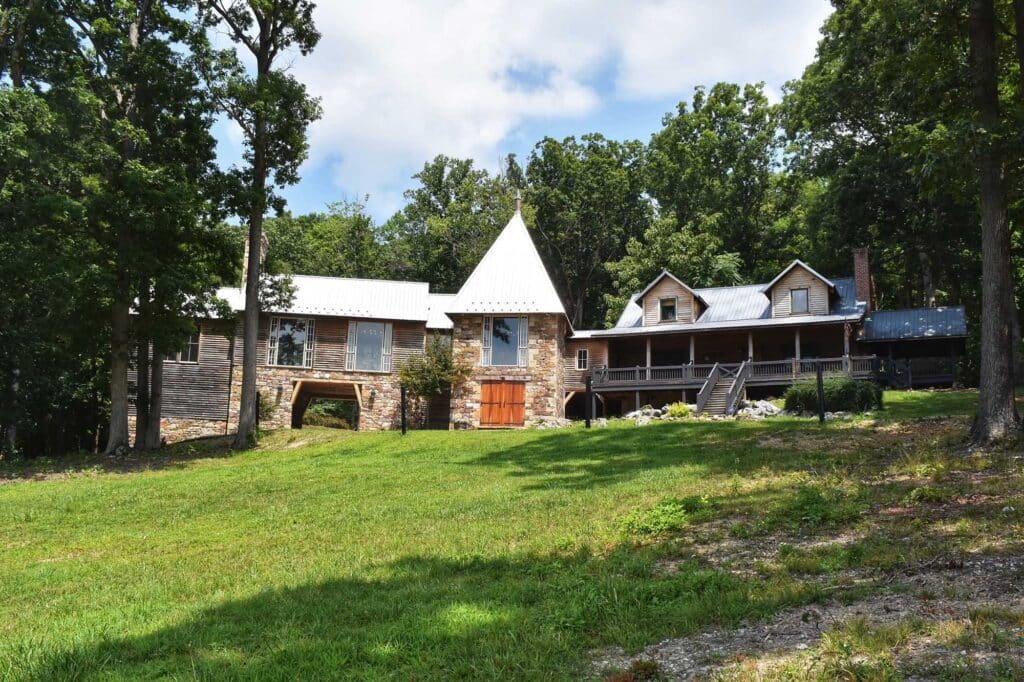 Located just north of Lexington, Ecco Adesso Vineyards is the Shenandoah Valley's newest winery. The name is an Italian phrase, which translates as "Here Now." Owners Cierra and Michael Weatherly explained it was inspired by the idea that when with family, one should avoid distractions and "live in the moment."
The location they picked is remarkable. Ecco Adesso is a huge property—around 350 acres in total. Visitors enter at a scenic driveway that leads to what looks like an alpine chateau. Once a private residence, Ecco Adesso is now decked out for visitors, including furniture made with wood foraged from the property.
Visitors have the choice of relaxing inside in either the chateau's library or drawing room, or taking in the view from one of the Adirondack chairs along the balcony. Soon, there will be an additional outside tasting room for musical events. There are even three Airbnbs on the property and a hiking trail.
The tasting room is only half the location's story. Vineyard Manager Tim Jordan is something of a rebel. He realized the Shenandoah's high elevation and limited rainfall gives him the flexibility to grow grapes rarely seen elsewhere in Virginia, leading him to plant Saparavi and Lagrein as well as more ubiquitous Bordeaux grapes like Cabernet Franc.
Since their vineyards are so new, Ecco Adesso is currently serving wine from Early Mountain Vineyards as well as Midland Wine, Jordan's family-run winery. The property is also dog and family-friendly.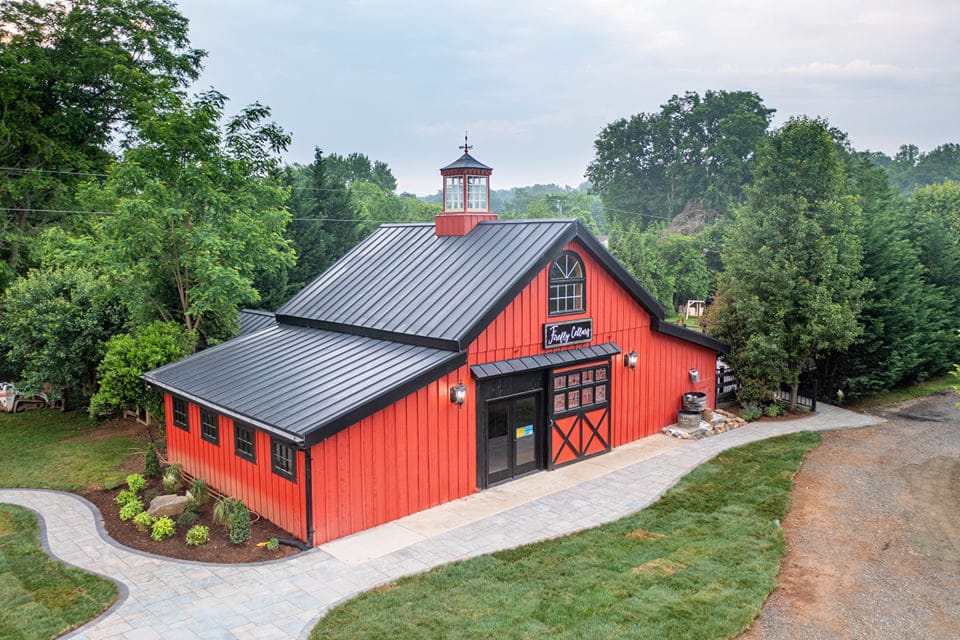 Firefly Cellars
Closer to Washington, D.C. is Firefly Cellars, located in a cluster of wineries near Leesburg. The Pierleonardi family spent much of last year revamping the former Hunter's Run Winery into what it is today. The old tasting barn is now cozier than ever, while its grounds have been landscaped and expanded for events ranging from live music to adult sack racing. Tastings here are self-guided.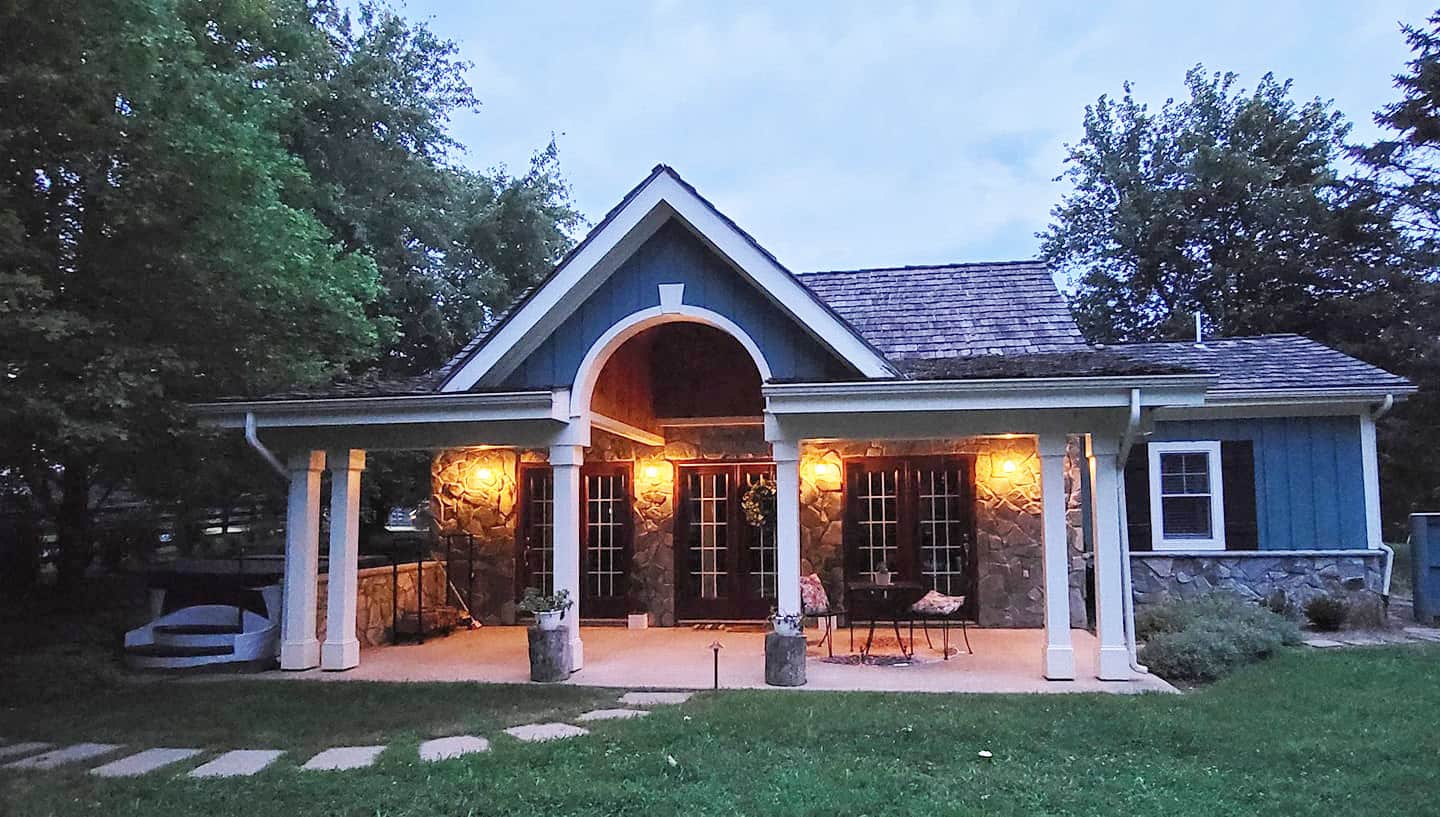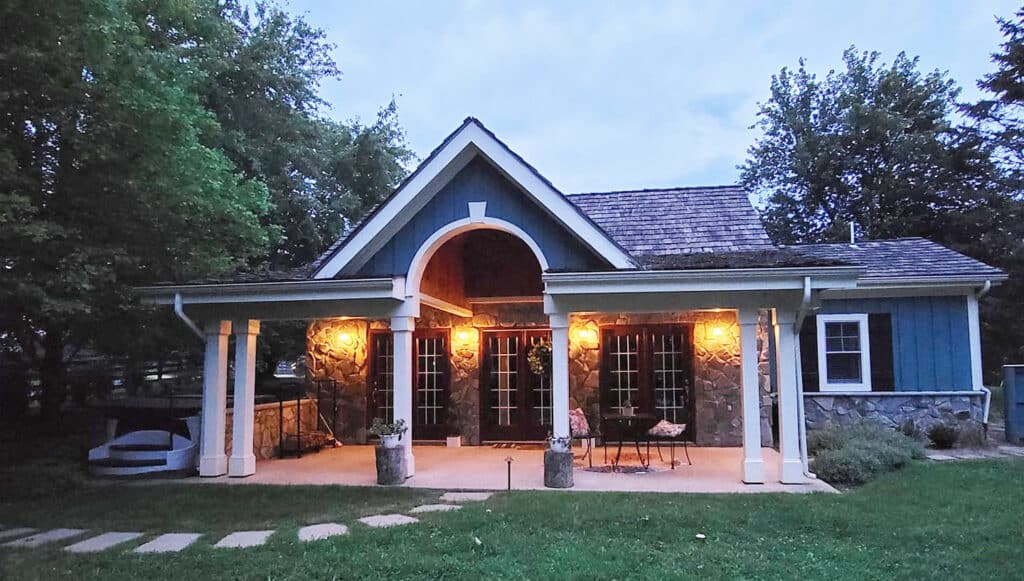 One new addition is their Airbnb, "The Cottage." This one-bedroom home has its own swimming pool and is located right next to the winery, making it an easy trip without the need to drive home.
Oenophiles in search of new experiences have the option of touring the Monticello wine region of Charlottesville, taking a day trip to the Shenandoah Valley or visiting Northern Virginia.
Another change is the new cellar, which visitors can book for a guided tasting. These hour-long events allow guests the opportunity to talk about their wine with the owners, something now rarely found. "People are looking for an educational experience," explained Co-Owner Andrea Zaidi. "Some people want to take pictures for Instagram, but others have a million questions about Virginia wine."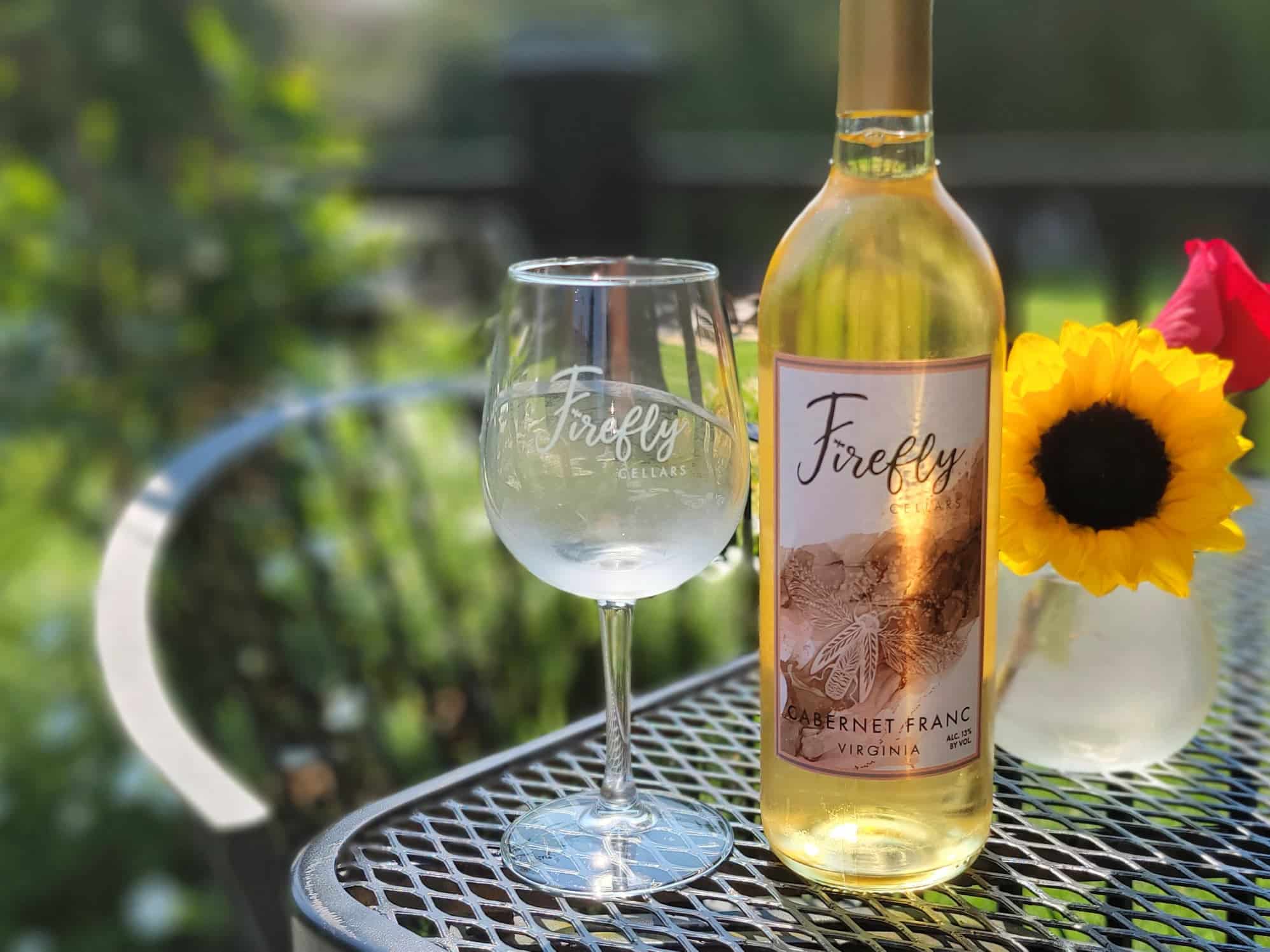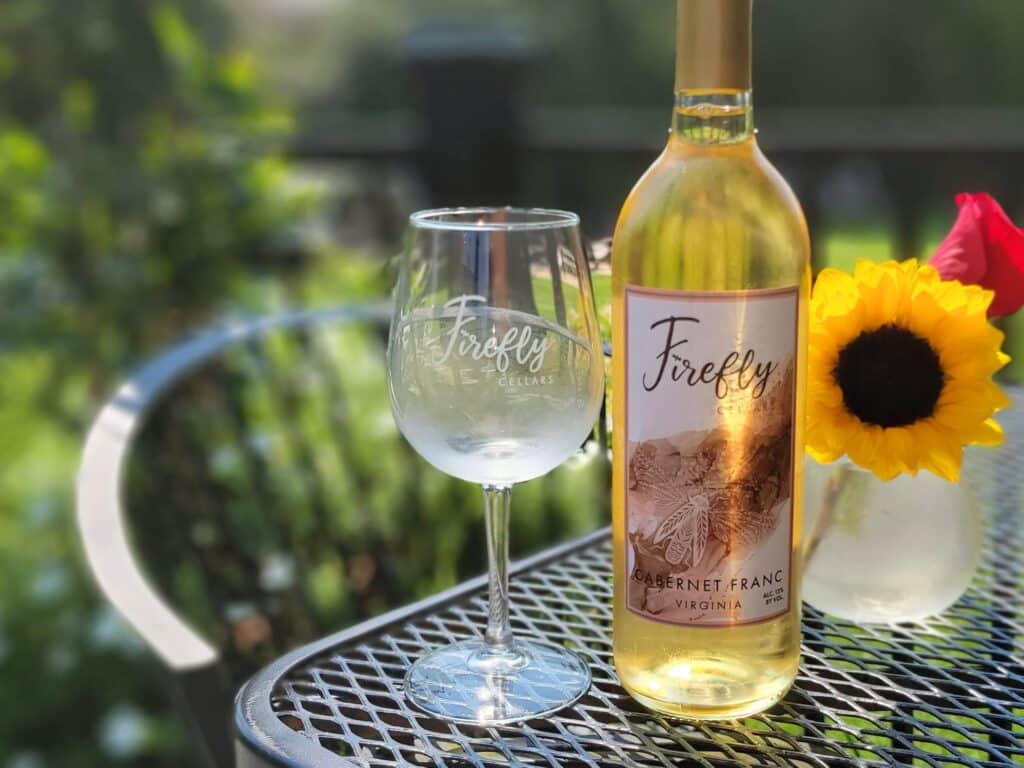 While Firefly has a small Chambourcin vineyard on-site, nearly all of their fruit is sourced from elsewhere, including their winemaker's vineyard of Cave Ridge. This works to Firefly's benefit since the Shenandoah is arguably Virginia's premiere winegrowing region.
Firefly allows children on the property, as well as leashed pets in outdoor areas, making it a must-try stop on your wine tour.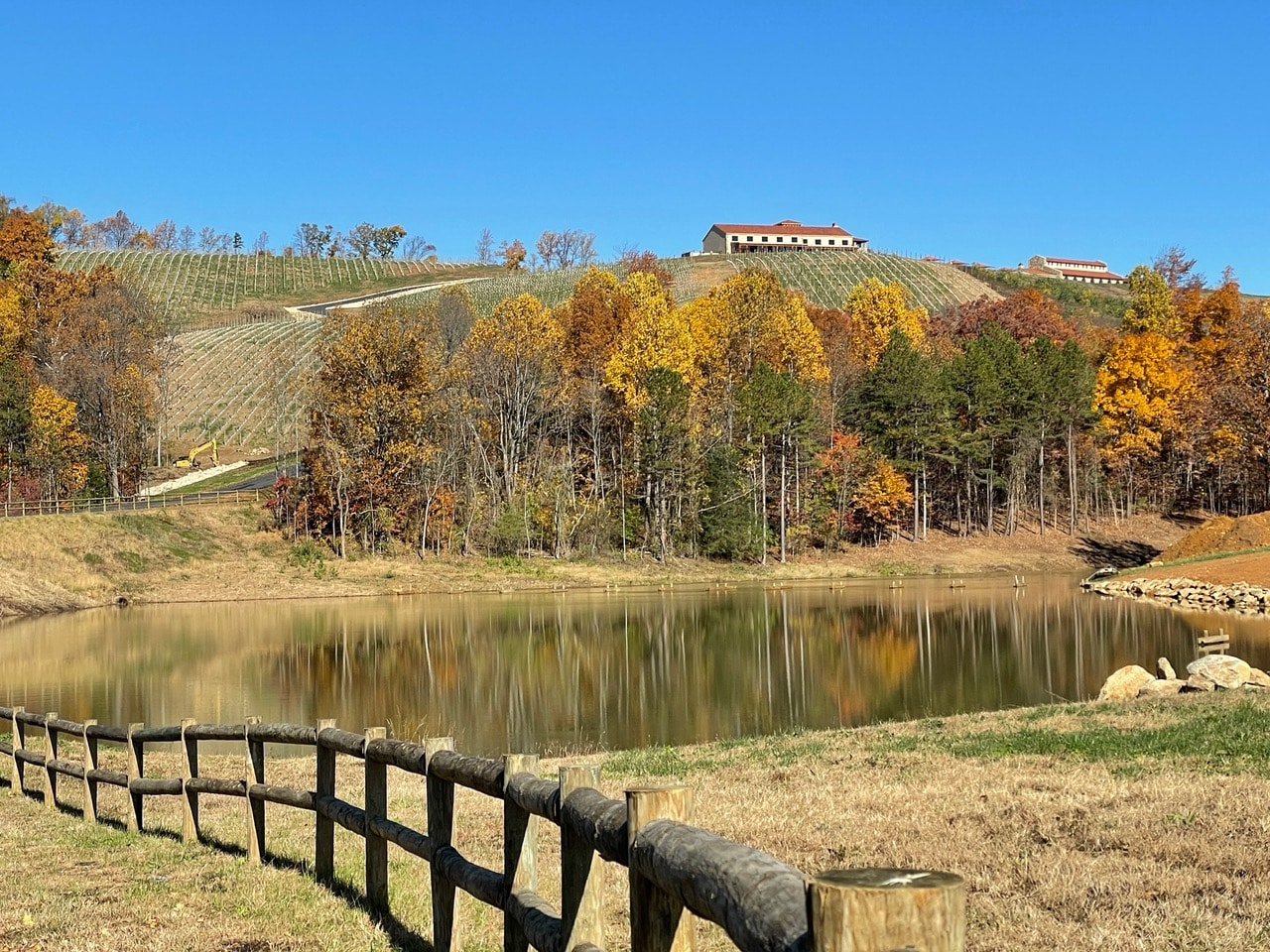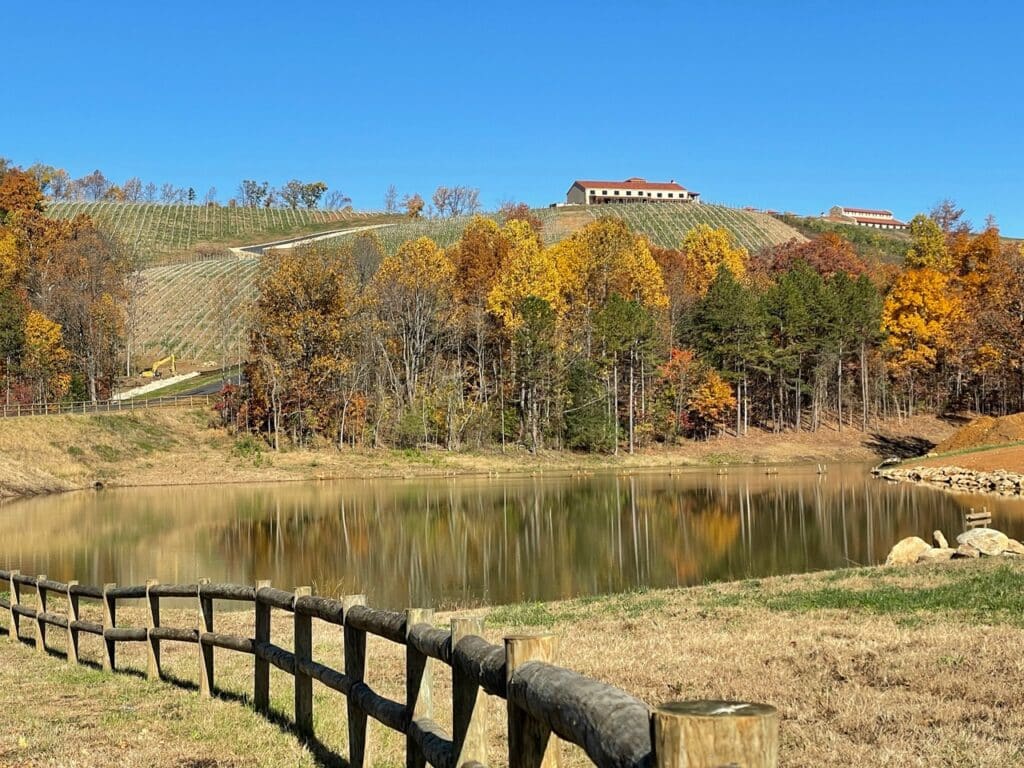 Hazy Mountain Vineyards & Brewery
Perched in the hills of Afton, Hazy Mountain Vineyards & Brewery makes a strong case for the title of the "most stunning tasting building in Virginia." Hazy Mountain is a triple threat, offering not only wine but also food and beer.
Visitors can relax at the outdoor terrace or the indoor covered patio equipped with under-floor heating for the winter months. Both provide sweeping views, especially of the winery's newly planted vineyard. Inside, you'll find plenty of dining space.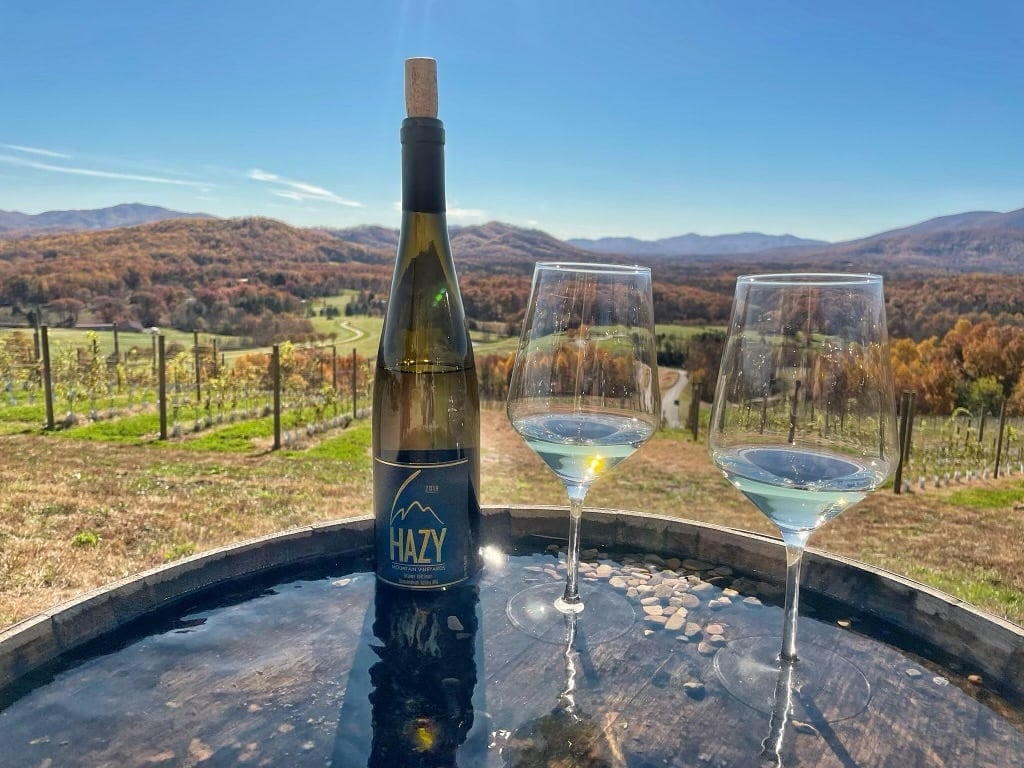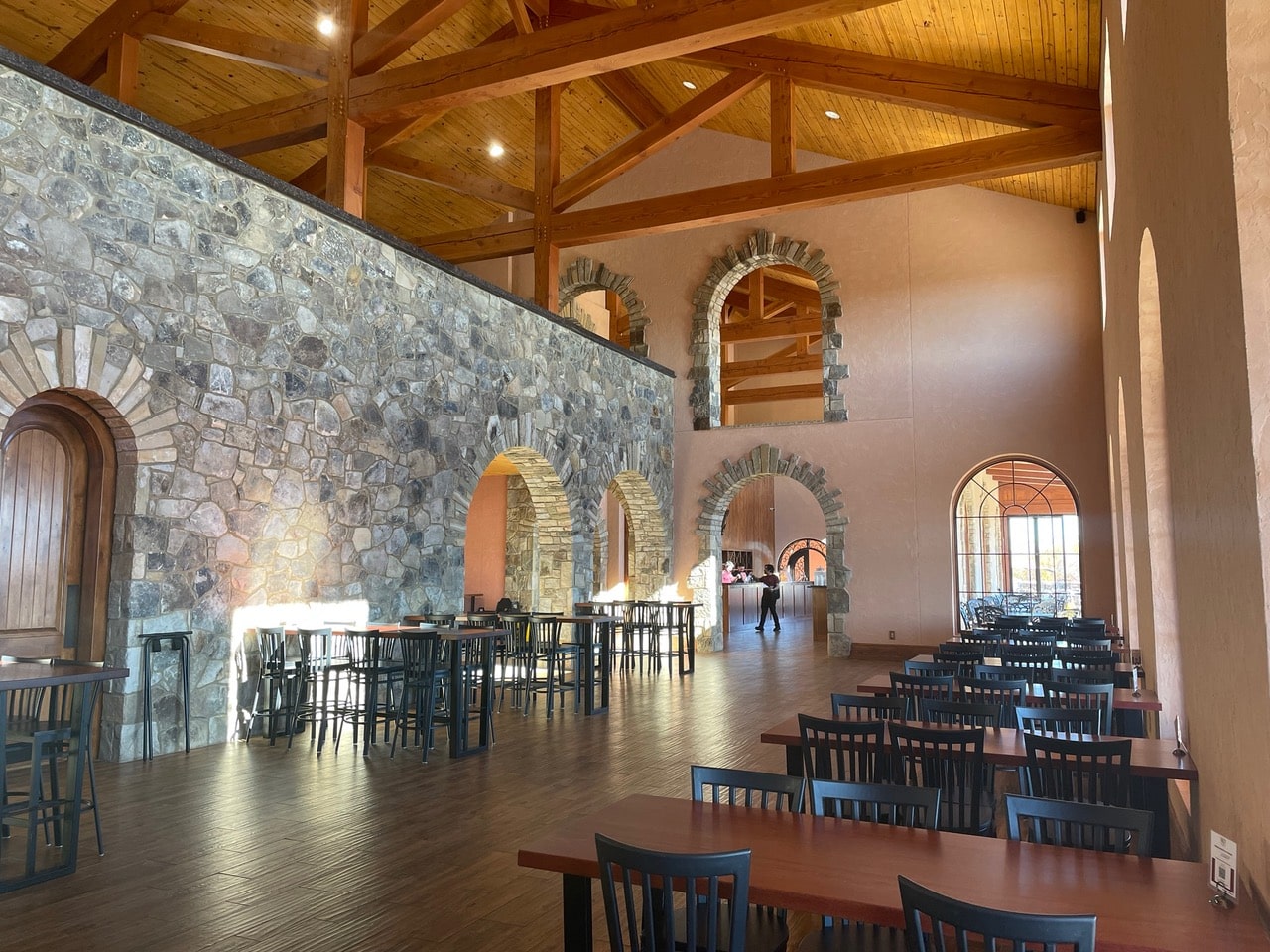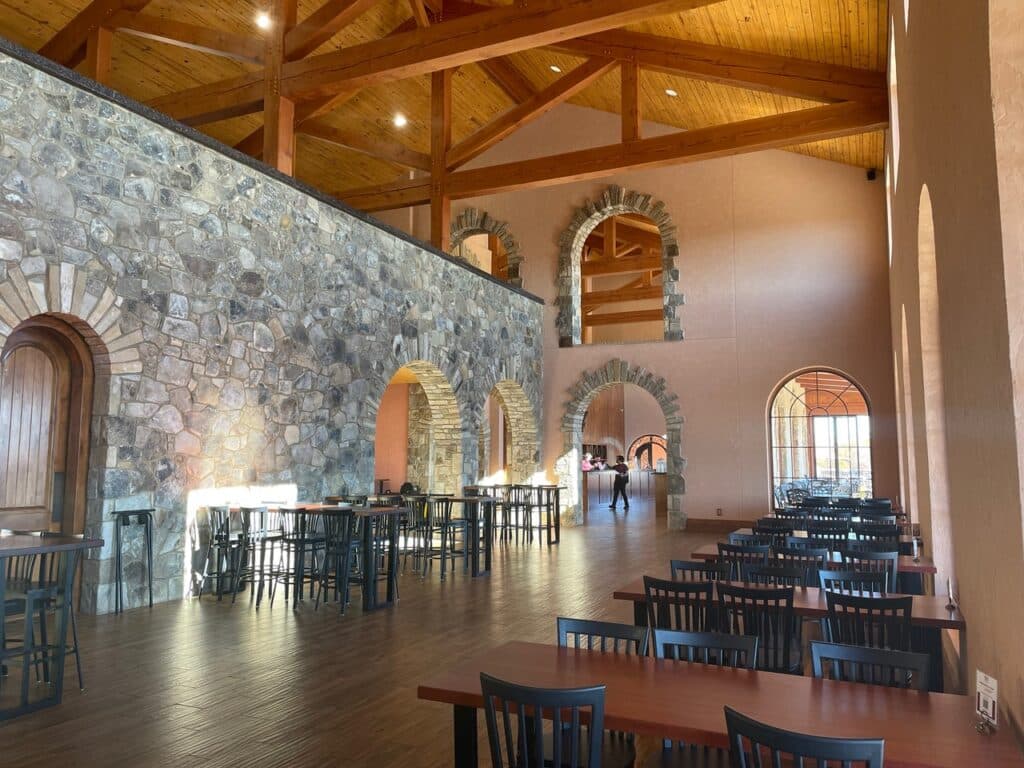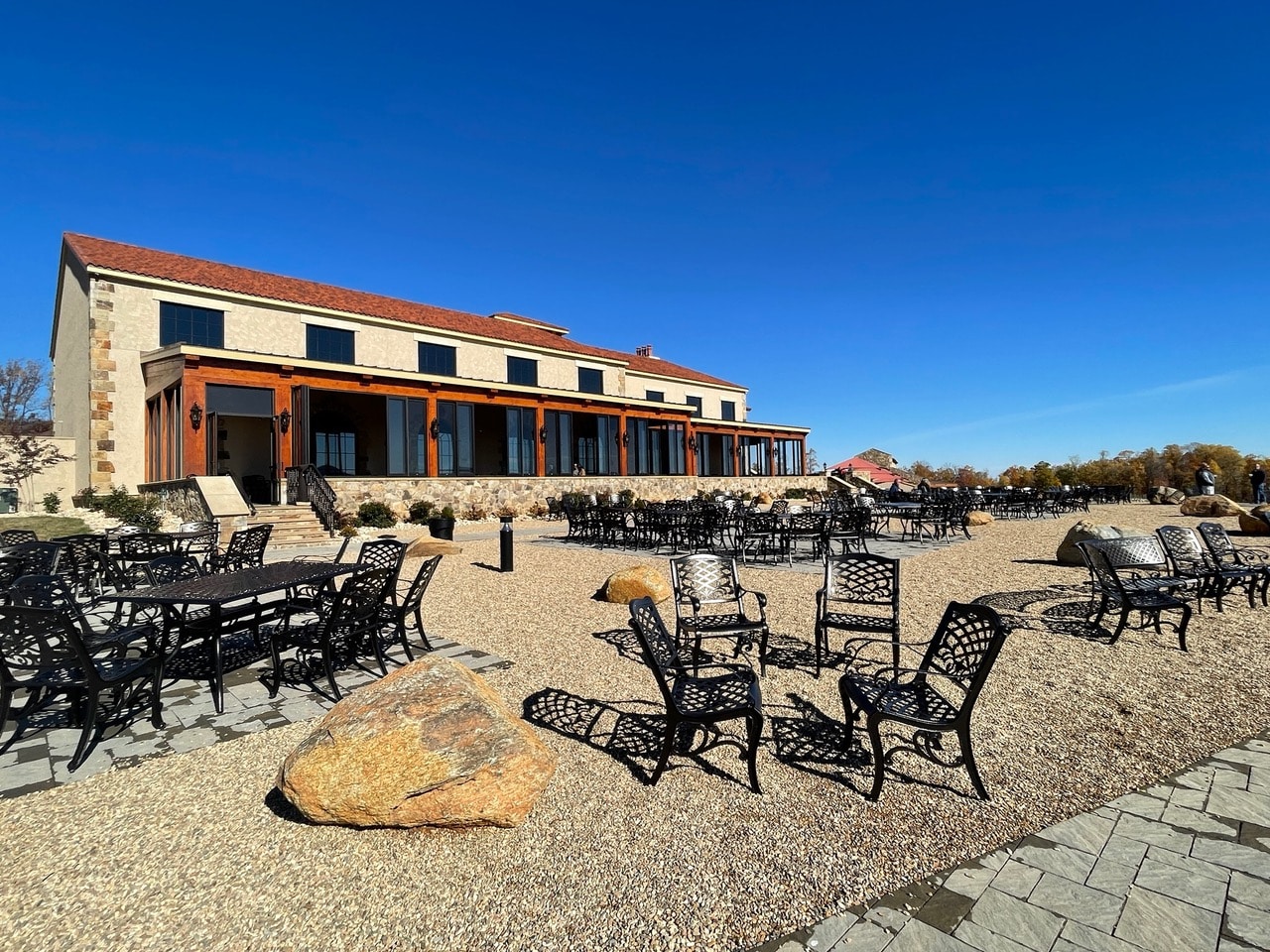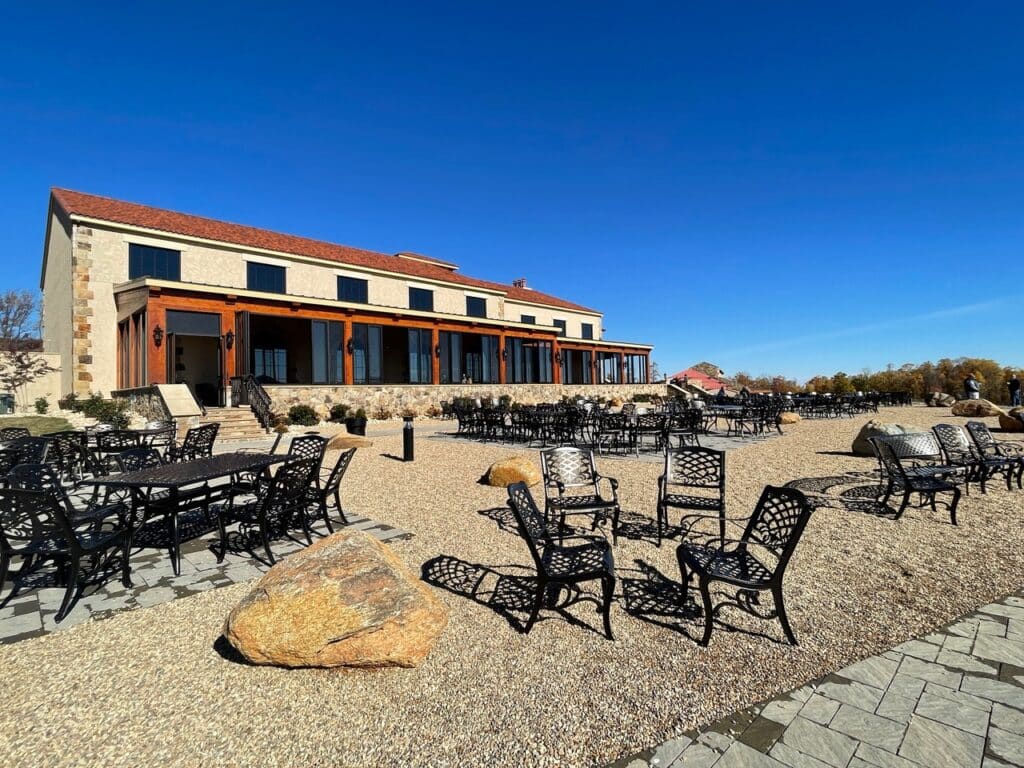 The tasting building is huge, reminiscent of something found in Napa or Italy. This is definitely a wow location for times you want to impress someone, because the view is paired with knock-out Pinot Noir.
While they have 35 acres planted on-site, Hazy Mountain's secret weapon is an even larger vineyard in southern Shenandoah. That site benefits from both high elevation and cooler temperatures. Not only do they produce French varietals including Cabernet Sauvignon, Merlot and Chardonnay, this combination allows them to grow Riesling and Pinot Noir, both hard-to-find in Virginia.
Hazy Mountain is child-friendly but not (yet) pet-friendly. No outside food is allowed, but light bites are sold in the tasting room. Menus with QR codes makes ordering to your table easy.
Merrie Mill Farm & Vineyard
Merrie Mill Farm & Vineyard will break your expectations of what a winery is supposed to look like. Bright, eclectic and whimsical are the key adjectives to describing this tasting room. While most Virginia tasting rooms are modeled on old farmhouses, Merrie Mill feels more like an art gallery whose owners explored curio shops from around the world and tastefully organized their discoveries into a single collection. Sourcing eclectic antique furnishings, personal artwork and antique taxidermy, Merrie Mill Farm & Vineyard's tasting room is designed to feel like a home.
Owners Guy and Elizabeth Pelly wisely chose to build their vineyard at an old farm in the town of Keswick. Originally from the United Kingdom, the Pelly family became enchanted by Virginia after visiting Charlottesville for a wedding in 2017, and purchased Merrie Mill Farm just a year later. In researching the home's history, they discovered that a previous owner, John Armstrong "Archie" Chaloner, was known for welcoming the community into his home in the 1920s. The property would go on to become the first dance pavilion, public pool and first movie theater in the region. This spirit of togetherness and a center for community engagement is something the Pelly family recreates today in their beautiful farm and vineyard. Not only do they have excellent neighbors—Keswick Vineyards and Castle Hill Cider are around the corner—the ground is blessed with an ancient, rocky soil highly suitable for growing wine.
Currently 12 acres of vinifera (European-style grapes) are planted. Since the vineyard is too new to produce fruit, they turned to Emily Hodson of Veritas Vineyards & Winery for assistance. Hodson and her brother, George, run a Virginia wine label named True Heritage, which is currently sold here. Next year, Merrie Mill will serve wine from their estate vines, with Hodson continuing as the winemaker.
People-watching could be a hobby here, since it never gets old to see the amazed look on guests' faces as they walk through the door for the first time. The main room is dominated by a painting of Guy's great-grandfather John Pell. A sea lion decorated with pink balloons hangs from the ceiling, framed against soft-blue wallpaper. No two tables have an identical set of chairs. Random knick-knacks, including a porcelain alligator, abound. The entire scene could be taken straight from Alice in Wonderland.
Merrie Mill is family-friendly, and allows dogs and picnics on the grounds outside.
The Winery at Sunshine Ridge Farm
Plenty of wineries have views of vineyard-clad hills or distant mountains. But, The Winery at Sunshine Ridge Farm has something better: a tasting room along the shoreline of Lake Manassas, just outside Gainesville.
Owners Maria and Tom Rafferty bought the property with an eye for building a house, but they soon recognized the location afforded them the opportunity to do something hospitality related. Fortunately, their friend (and future business partner) Tom Schrade had a similar idea, so they were able to team up and build Sunshine Ridge.
You can tell Tom is a landscaper, because Sunshine took pains to maximize the view of the lake. Visitors can soak up the view from nearly anywhere, whether it be the covered patio, upstairs deck or inside the tasting room looking through their garage-style doors.
But perhaps the best place is at one of the outside tables dotting the huge lawn. Few places in Virginia make it as easy to observe social distancing as Sunshine Ridge.
While they have a small planting of Vidal Blanc, The Winery at Bull Run makes their wine so visitors can look forward to a variety of French varieties and several hybrids. These bottles are served side-by-side with wine brought from out-of-state. Beer lovers will rejoice, as this is one of the few local wineries that also doubles as a brewery.
Sunshine Ridge is dog-friendly but adults only. No outside food is allowed, but they serve snacks at the tasting room and frequently have food trucks.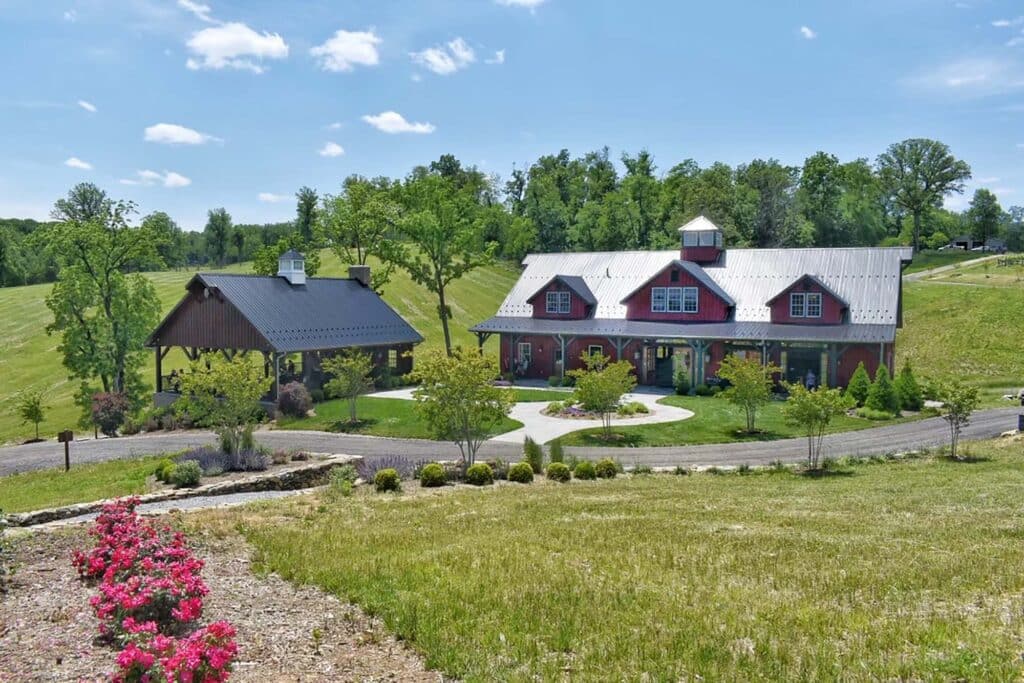 Williams Gap Vineyard
Many Virginia oenophiles are already acquainted with wine from Williams Gap Vineyard, even if they've never visited the tasting room in Round Hill. Since good wine starts in the soil, owner Jack Sexton decided to start with the vineyard—now up to 35 acres of mostly European-style grapes with space to plant more. For the past two decades, grapes from Williams Gap have been a component of many Virginia wines, including those made with Petit Verdot and Tannat.
Eventually, Jack sat down with the family and they decided to turn their vineyard into a full-fledged winery. Fast forward another two years and the "red barn" was ready to open its doors to visitors.
But calling the tasting room a "barn" is a misnomer. The building has more in common with an upscale mountain lodge than anything found at a farm. Polished wooden floors, plenty of table space and a huge fireplace adorn the first floor. Couches and cushy chairs await in the adults-only area upstairs. Even the driveway, which runs through the vineyard, offers stunning views.
Williams Gap's wine is currently made at Paradise Springs but eventually will relocate to on-site. That said, all their wine is made using fruit from their estate vineyard, which currently includes 35 acres of vines.
Tasting Manager Bridgette Smith proudly explained that the winery has since become something of a local watering hole; in fact, most visitors are their neighbors. Right now, Williams Gap is serving 10 wines, with their 2020 Mountain Valley Red blend joining the menu most recently. Williams Gap is family-friendly, and pets are allowed outdoors.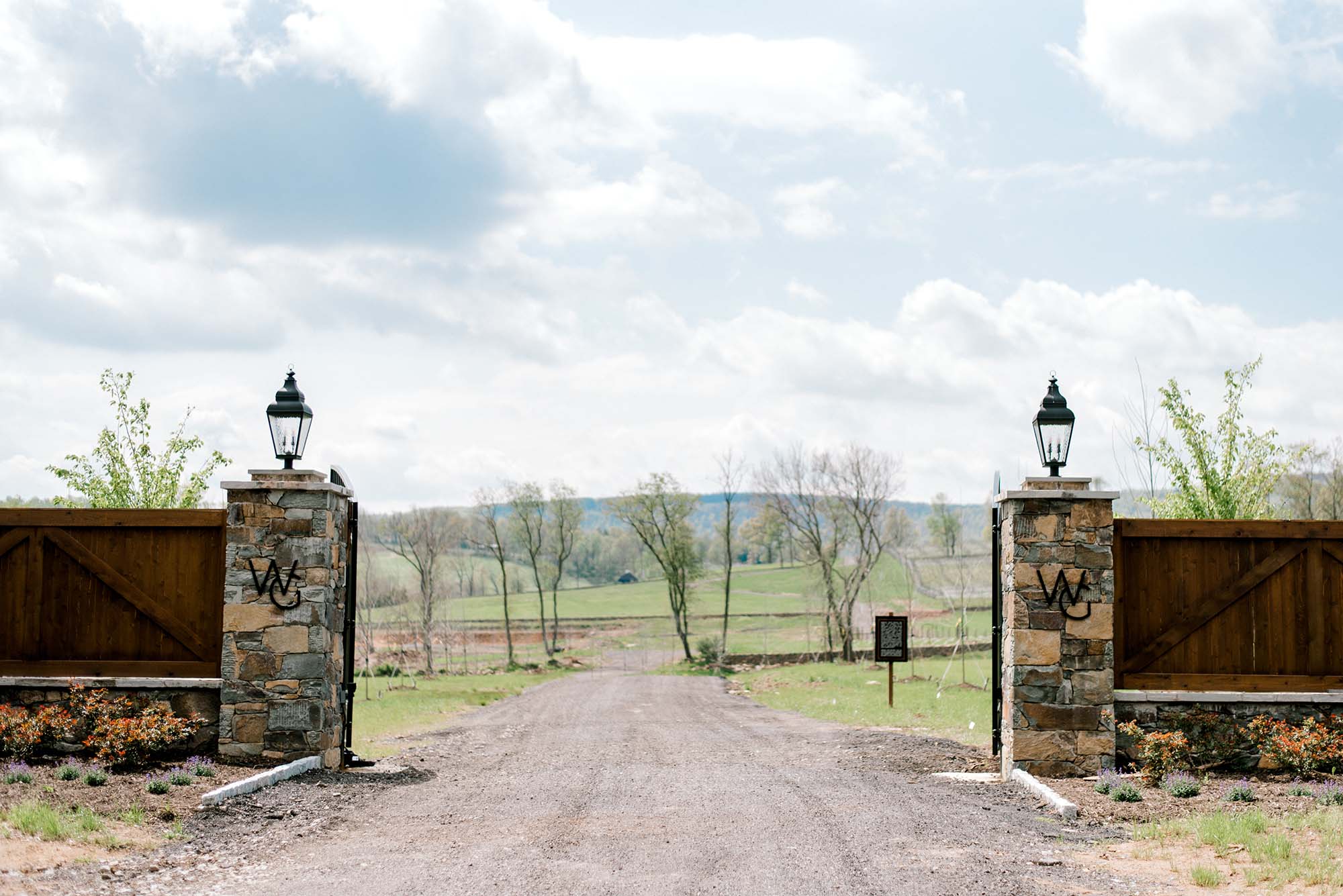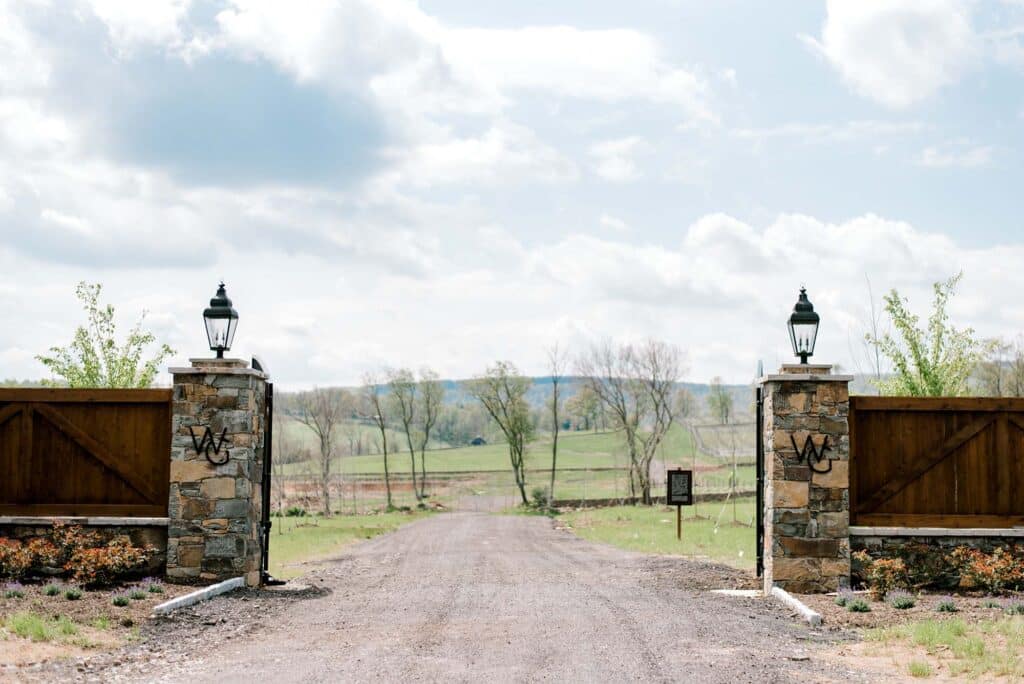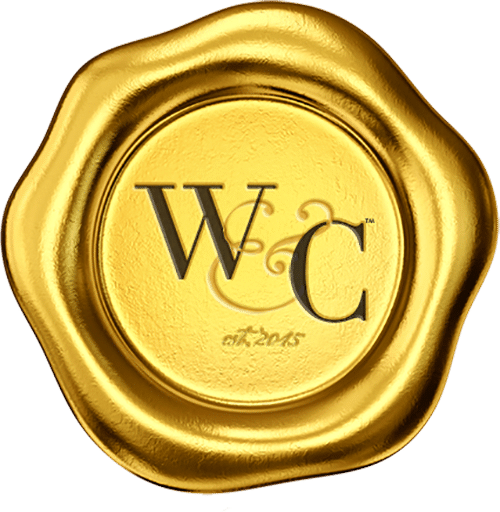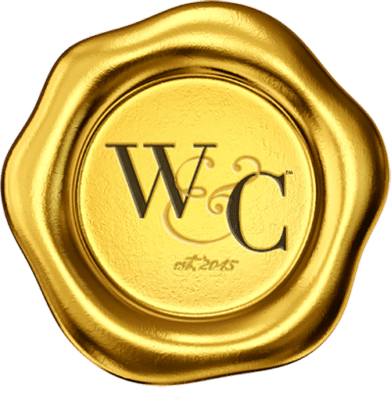 Virginia Wine & Country celebrates elevated living in Virginia Wine Country. Virginia Wine & Country Life is a semi-annual luxury print magazine with a full digital presence. The Virginia Wine & Country Gold Book is an annual guide to the top award-winning wines, wineries and experiences in Virginia Wine Country. The annual Virginia Wine & Country Wedding Planner is an art book of elegant Virginia weddings. The brand includes the Virginia Wine & Country Shop in Ivy, Va. It is a beautiful lifestyle boutique that brings the pages of the magazines to life. Virginia Wine & Country tells the stories of Virginia wineries, the farm-to-table movement, luxury travel, entertaining, art and the elegant country lifestyle. Ivy Life & Style Media also provides branding, web design and PR services for the wine industry.