Virginia boasts a diverse viticulture scene with over 75 different grape varieties cultivated for wine. Winemakers and grape growers continue to plant more new varieties in experimental blocks to find grapes suitable for Virginia's hot, humid and changing climate. Local wine enthusiasts are spoiled for choice with easy access to wines made from so many different grape varieties. I recently polled a group of 25 local winemakers, sommeliers and other wine professionals for their thoughts on Virginia's most underrated grape with consumers. Over half the responses named Virginia Merlot as the most underrated and underappreciated grape.
It may not be hip like the newly fashionable Petit Manseng or outspoken like Petit Verdot, and it doesn't have the caché of Cabernet Franc, but Merlot is one of the most important grapes in Virginia. As Charlottesville-based viticulturist and ampelographer Lucie Morton says, "It's a brick in the wall of Virginia wine and a great fit for Virginia vineyards."
Merlot in Virginia Wine Country
From the sandy loam flat land of the Eastern Shore to the clay loam hills of the Monticello region to the granite and limestone-based slopes west and north, Merlot is thriving in vineyards across the state. It has been cultivated by local grape growers since the midseventies and is the fourth most planted grape in the state with 447 acres under vine. Originally from the Bordeaux region of France, Merlot has a deep and important history dating back to 1784. It's one of the five noble grapes alongside Cabernet Sauvignon, Cabernet Franc, Malbec and Petit Verdot. A cross between Cabernet Franc and Magdeleine Noire, its name comes from the French word "merle" for blackbird, due to its resemblance in color.
It was popular with American wine consumers for decades, until the mid-2000s when overplanting and a glut of inferior bottles from bulk producers caused its fall from favor. Paul Giamatti's character's rant in the popular winetasting movie Sideways didn't help, either.
The Virtues of Merlot Wine
Despite its more general hiccup in popularity, "Merlot has had staying power in Virginia and will remain important because it ripens earlier than Cabernet Franc and Cabernet Sauvignon, before the typical harvest rains, and it ripens fully even in challenging vintages," says Ben Jordan, winemaker at a new Shenandoah Valley project that produces the Midland and Lightwell Survey wine brands. Jordan has worked extensively with Merlot since coming to Virginia in 2012.
As in its original homeland of Bordeaux, Merlot is one of Virginia's noble grapes and the anchor for many of the state's most notable red blends. Luca Paschina, general manager and winemaker at Barboursville Vineyards, believes Merlot is the reason some of the best wines in the world, and in Virginia, exist.
"Merlot is a great fit for vineyards here in Virginia—it loves clay soils, has thick skin and ripens three to four weeks ahead of Cabernet Sauvignon," he explains. This can help avoid harvest season rains. Merlot's most important contribution to the local wine scene may be the lead role it plays in red blends. Red blends based on Merlot have won competitions and garnered top awards across the state and beyond. For example, it serves as the base for Octagon, the flagship red blend at Barboursville Vineyards, which is widely considered to be one of Virginia's most iconic red wines. The 2009 Octagon won the Virginia Governor's Cup competition in 2013 and earned a spot in the coveted Governor's Case—a collection of the competition's twelve highest-scoring wines—four times in the past decade, more than any other wine apart from Barboursville's Vermentino. And the Octagon Eight Edition was served at President Barack Obama's inauguration dinner in January 2009.
As Charlottesville-based viticulturist and ampelographer
Lucie Morton says, "it's a brick in the wall of Virginia wine and a great fit for Virginia vineyards."
About 60 miles northwest of Barboursville in the town of Linden, Virginia, wine pioneer Jim Law has been farming Merlot on the granite-based slopes of his Hardscrabble Vineyard since 1991. It's a key component for Linden's Hardscrabble Red blend, another iconic local wine. "At Hardscrabble, Merlot serves as a blending partner to Cabernet Sauvignon. It fills in the mid-palate flavor gaps and adds textural complexity," explains Law. Even in small amounts, Merlot can add richness and sweet dark fruit flavors to a red blend and smooth out the tannins and rustic edges of varieties like Cabernet Sauvignon or Petit Verdot. It's the base for the 2022 Virginia Governor's Cup winner, Cana Vineyards 2017 Unite, too, and Merlot makes up a third of the reigning Shenandoah Valley Wine Competition champion, the Bluestone Vineyards 2017 Houndstooth red Bordeaux-style blend.
Winemaker Lee Hartman, who farms two acres of Merlot at Bluestone Vineyards in the Shenandoah Valley, is a big fan of the grape for blending and as a varietal wine. "I love Merlot," says Hartman. "I think it's one of the most underrated grapes in the state. It's super versatile and one of my favorite grapes to grow, produce and drink."
The Importance of Merlot Wine in VA
As the climate continues to change and weather volatility becomes more pronounced, Merlot's dependability is even more important to local winemakers and grape growers. Joy Ting, winemaker and research oenologist for the Virginia Winemakers Research Exchange, works with fruit from across the state. She says Merlot "provides a consistent baseline across the state and is a steady grape that ripens even in difficult vintages."
It's not as cold-hardy as some other red grapes like Cabernet Franc, but the advantage of its ability to ripen early gives winemakers more options. This is why more vineyards continue to plant this oft overlooked noble grape. With 64 non-bearing acres—vines recently planted but not yet bearing fruit—across the state, it's the third most common among recently planted grapes.
Versatile and adaptable, Merlot shines in other ways, too. It has great color and chemistry for rosés and makes light, chillable reds and excellent varietal bottlings. Luke Kilyk, co-owner and winemaker at Warrenton-based Granite Heights Winery, says he only makes varietal Merlot in years where the fruit stands out during blending trials. "We'll taste a pure Merlot in our blending trials to see if we like it more than any red blend that we're working on," says Kilyk. "In 2017, the Merlot did score well, and we decided to use a large portion in one red blend and bottle the rest as a pure varietal."
This proved to be a great decision by Kilyk and his wife Toni. The Granite Heights 2017 Merlot was one of five varietal Merlots to score a gold medal in the 2022 Governor's Cup.
As a varietal wine, Merlot is medium-bodied, fruit-forward and easy-drinking with expressive aromas and flavors of dark berries, cocoa powder, herbs, hints of earth and elegant texture. It's also food friendly, complementing a range of dishes, from pork to pizza and burgers to bean dishes.
For a taste of world-class Virginia red blends made with the state's anchor grape, seek out Barboursville Vineyards' Octagon, Early Mountain Vineyards Rise, King Family Vineyards Meritage, Linden Hardscrabble Red, RdV Rendezvous, Bluestone Vineyard's Houndstooth, Michael Shaps and Afton Mountain Vineyards Tradition. For exceptional varietal Merlot, consider bottles from Chatham Vineyards, Rosemont of Virginia, Jefferson Vineyards, Granite Heights, Hark Vineyards, and Walsh Family Wines.
Clearly, it's time to reconsider Merlot. ~
FRANK MORGAN is a wine judge, writes a wine column for The Virginian-Pilot newspaper and is author of the DrinkWhatYouLike.com wine blog, started thirteen years ago to chronicle his wine travel experiences and to share stories of the wines, wineries, and winegrowers of Virginia. He lives in Chesapeake, VA, with his wife and daughter.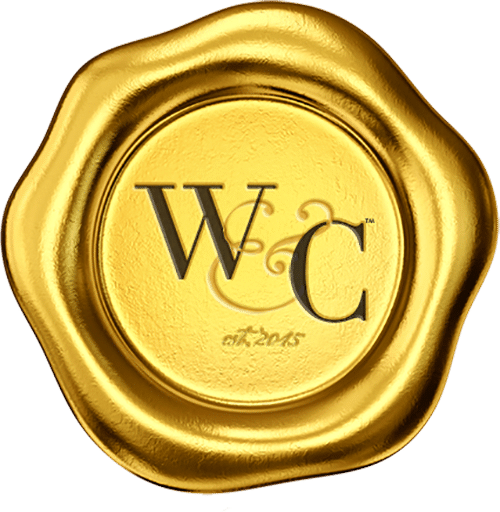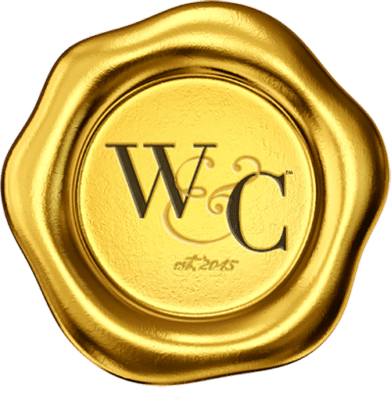 Virginia Wine & Country celebrates elevated living in Virginia Wine Country. Virginia Wine & Country Life is a semi-annual luxury print magazine with a full digital presence. The Virginia Wine & Country Gold Book is an annual guide to the top award-winning wines, wineries and experiences in Virginia Wine Country. The annual Virginia Wine & Country Wedding Planner is an art book of elegant Virginia weddings. The brand includes the Virginia Wine & Country Shop in Ivy, Va. It is a beautiful lifestyle boutique that brings the pages of the magazines to life. Virginia Wine & Country tells the stories of Virginia wineries, the farm-to-table movement, luxury travel, entertaining, art and the elegant country lifestyle. Ivy Life & Style Media also provides branding, web design and PR services for the wine industry.