The long-forgotten 1800s wine industry in the Shenandoah Valley is making a comeback. Though Virginia's wine industry can feel 'new' at times, Virginia wines have been world-famous for nearly two centuries. In the late 1800s, Virginia wines were showcased in Europe and sold all over the United States in the major cities. In the 1850s, a famous wine merchant on Chambers Street in New York City sold Virginia wines side-by-side with wines of Burgundy, Bordeaux and Alsace. The plentiful commercial vineyards in the Shenandoah Valley have produced both hybrid and native grapes. In the nineteenth century, a vineyard and winery south of Front Royal grew American hybrids like Catawba and Concord, only to be later documented by a Virginia Tech team doing archeological excavating. In 1873, a Norton wine from the Monticello Wine Company won "The Best Red Wine of All Nations" at the Vienna World Fair. Prohibition cut short Virginia's growing wine trade until a handful of wineries began operating here during the 1940s–1960s.
In 1976, around the time that a wave of wineries was popping up around the state, Jim and Emma Randel began Shenandoah Vineyards. The oldest active winery in the Shenandoah Valley and the second oldest in the state, Shenandoah Vineyards began on Emma's family property. After her husband's passing in 1985, Emma moved to the property full-time and ran the winery until the age of 93. During that time, she enlisted the help of Winemaker Michael Shaps, who has worked closely with the family for the past 10 years. When the Randels were looking to sell, Shaps shared his interest in the grapes and property.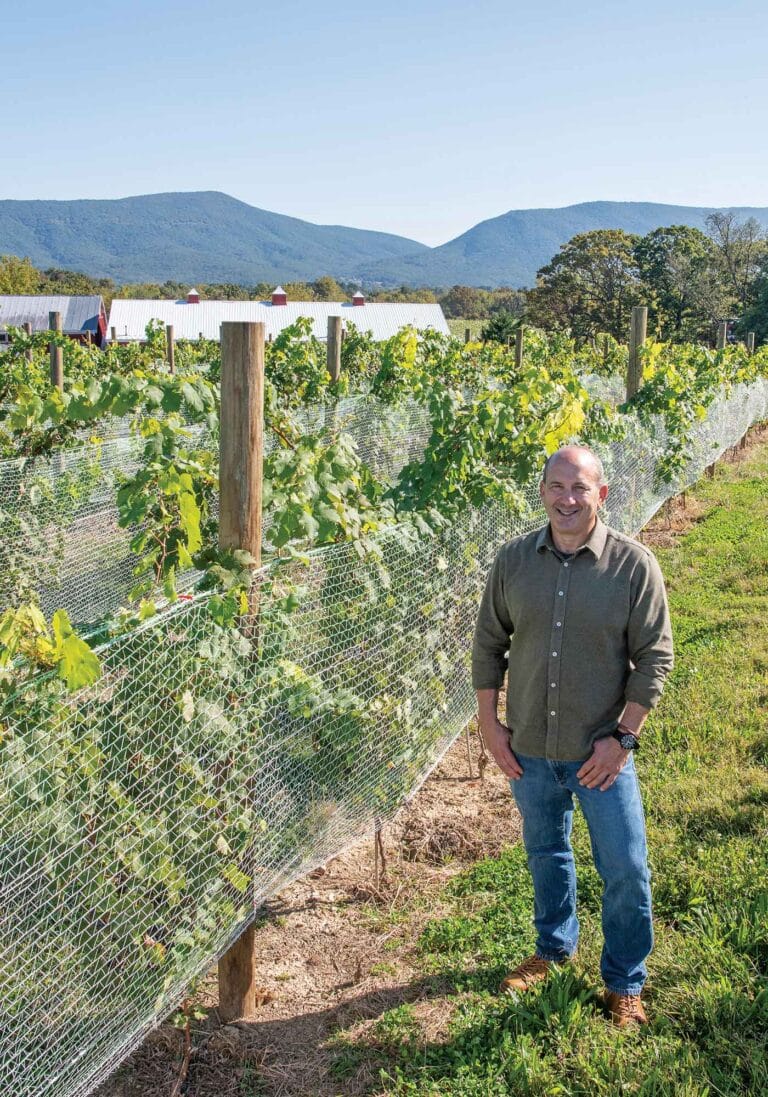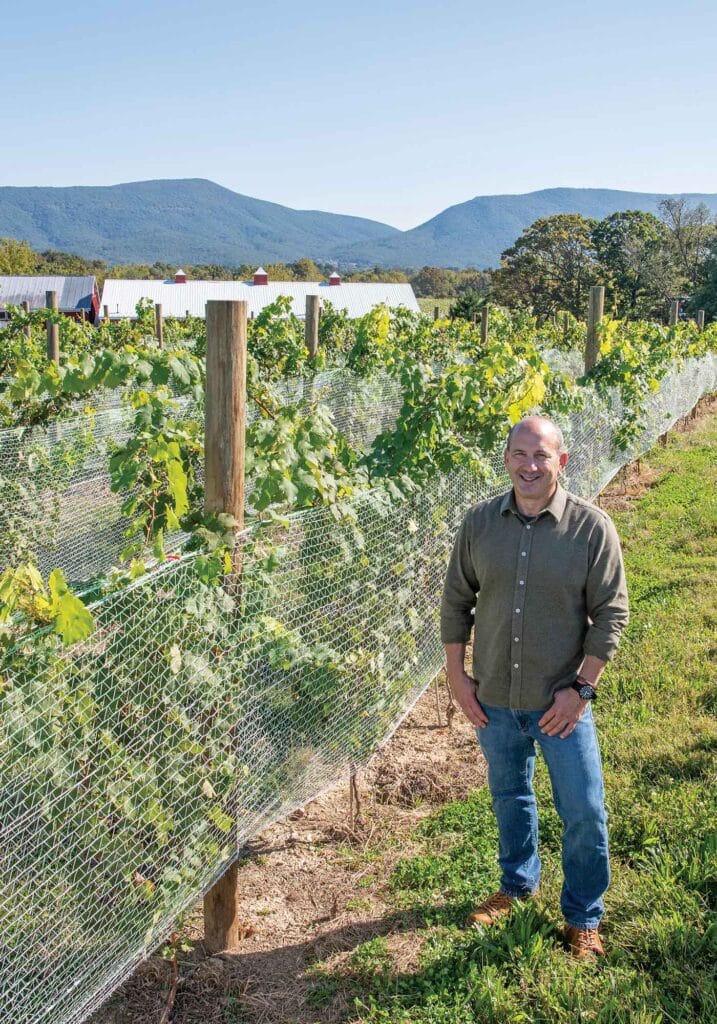 Michael Shaps at Shenandoah Vineyards
Despite his 28 years of winemaking and winning the most gold medals in the coveted Virginia Governor's Cup competition, this is the first vineyard property Shaps has come to own outside of his property in Burgundy, France. Even the acreage supporting the Virginia Wineworks wines is leased. At the 2021 Virginia Governor's Cup competition, between Virginia Wineworks wines and ones from his clients, Shaps garnered 17 golds. In 2022, Shaps purchased the property formerly known as Thatch Winery & Vineyard outside of Charlottesville, VA, and it's now named Michael Shaps Winery.
An innovator and entrepreneur by nature, he continues to be a leader in the local wine scene. He works at or with top Virginia and mid-Atlantic wineries, and even speaks at wine conferences up and down the East Coast and in California.
History of Wine at Shenandoah Vineyards
Shenandoah Vineyards is in Edinburg, an area known for low rainfall and breezes. "The airflow is great; it's the driest county in the state," says Shaps. As any winemaker would know, this dry microclimate is perfect for growing grapes, because rain and humidity can cause the fruit to rot. The Edinburg area is a refuge for grapes when compared to many other Virginia vineyards, which struggle with heavy rains and humidity.
The property is tucked up in the northern stretch of the Shenandoah Valley. It is about 100 miles west of Washington, D.C., 75 miles north of Charlottesville and 30 miles south of Patsy Cline's birthplace in Winchester. Whichever direction you arrive from, you'll experience the vistas of the surrounding mountains and the sprawling Shenandoah Valley bursting with farms and twisting rivers.
"It's windy, and there are these gusts of breezes that keep everything really dry…that dew in the morning is gone in an instant," says Hunter Emch, the vineyard manager for Michael Shaps Wineworks.
The property is tucked up in the northern stretch of the Shenandoah Valley…whichever direction you arrive from, you'll experience the vistas of the surrounding mountains and the sprawling Shenandoah Valley bursting with farms and twisting rivers.
Shenandoah Vineyards Terroir
But it's not just the climate that gives wineries in the Shenandoah Valley an edge. Great wines come from unique soils, and there are special soils where Shenandoah Vineyards sits in Edinburg. This is due to the abundance of nearby natural caverns. These caves were once solid deposits of clay and limestone like the vineyard subsoils. Underground rivers swept away the clay in some areas, leaving behind cavernous limestone-based cavities where dripped-rock stalactite formations formed over centuries. Seeing these underground lakes and caverns full of icicle-like rock formations is otherworldly. If you make a day of it, touring one of the local caves before you visit the tasting room will help contextualize the ground under the vines. In the white wines especially, you can almost smell the limestone.
You'll find these same veins of cavern limestone and clay in the vineyard soils of many properties throughout the Shenandoah Valley. These limestone soils caught the attention of Shaps. Like Shenandoah, Burgundy, too, is famous for limestone deposits and vineyards planted on gentle slopes. In fact, driving up to the tasting room of Shenandoah Vineyards is very much like driving through the outskirts of Pernand-Vergelesses near the famous Corton hill in Burgundy. Both places feature stone buildings made from the local limestone that date back at least 150 years. Grabbing a handful of soil in the Valley seems identical to picking up some earth in a Burgundy vineyard.
Wines that begin in limestone soils tend to be nervy, with a filigree structure and a strong acid-based backbone. Typically, grapes grown in limestone soils are age-worthy because of the acidity, and they tend to show best after an elevage, or aging period. Certain grape varieties are well suited to nervy acidity and ageability, such as Pinot Gris and Riesling.
Reisling Wines in the Shenandoah Valley
Shaps is particularly excited about the vineyard's potential for Riesling. "Riesling is pretty fragile in Virginia, but here it has a better shot than anywhere else," he says. Virginia Riesling, pioneered in part by John and Susan Kiers at Ox Eye Vineyards just south of Shenandoah Vineyards, has long been a secret favorite of local winemakers and sommeliers. Riesling's potential on limestone is unique. It holds the possibility of distinguishing Shenandoah Riesling from other Riesling wine-growing areas in the world.
Emch echoes this enthusiasm, "I'm very excited about the Riesling. It's showing quality." Tellingly, they've planted another acre and a half of Riesling, plus some Pinot Gris, Lemberger and Cabernet Franc. Just behind the tasting room, you might catch a glimpse of some thick, knobby, older vines. This vineyard block is filled with historic Cabernet Sauvignon vines—some of the oldest in the state. The dry microclimate here is great for the grapes, but their biggest threat is winter and spring frost. "My biggest concern is the winter cold weather," says Shaps. A frost can kill buds on a grapevine, so in a place like this it helps to have grape varieties like Cabernet Sauvignon that bud later in the season to avoid these dangerous frosts. "Early budding grapes are risky here," Shaps adds, "that's why Cabernet Sauvignon is great here."
Plan A Visit to Shenandoah Vineyards
At Shenandoah Vineyards, two main structures sit in the middle of the vines. The tasting room and production facility is a vast red barn-like structure that houses a grape-crushing area and custom steel tanks for grape fermentations. Winding deeper into the building's cool shadowy depths, you'll find a barrel aging room. The walls of the barrel room are a stone foundation dating back to before the 1860s. The original structure was destroyed by fire, and today's barn uses the original foundation as a guideline. From the barrel room, it's difficult to tell if you are in a Burgundian cellar near Beaune, France, or in one in the Shenandoah Valley of Virginia.
Next to the tasting room, you'll find a historic log farmhouse, also dating back to before the 1860s. This farmhouse is important to the Randels, as Emma's ancestors were born in the house. Emma herself lived there for many years, running the winery.
In addition to showcasing local community members, the area is also attracting the attention of winegrowers. "The word is out about the soil and drier climate," says Shaps. "There's lots of energy in the region. Many wineries are buying land here." And though it's fairly rural, we're starting to see that tourism is expanding here.
Shenandoah Valley Wines
The interest in Shenandoah Valley wine is part of a larger self-discovery mission in the Virginia wine trade. As each locality hones in on its strengths, from grape varieties to wine styles, new sub-regions are emerging throughout the state. Virginia's regionality is just starting to come into focus, and the regional wine specialties are growing alongside a shifting agriculture landscape, where local cuisines are highlighting the bounty. Just imagine the delectability of a fresh plate of oysters from the Chesapeake Bay Watershed paired with a Reisling from Shaps's Shenandoah Vineyards. The Shenandoah Valley is home to many award-winning winemakers including Bluestone Vineyard's Lee Hartman.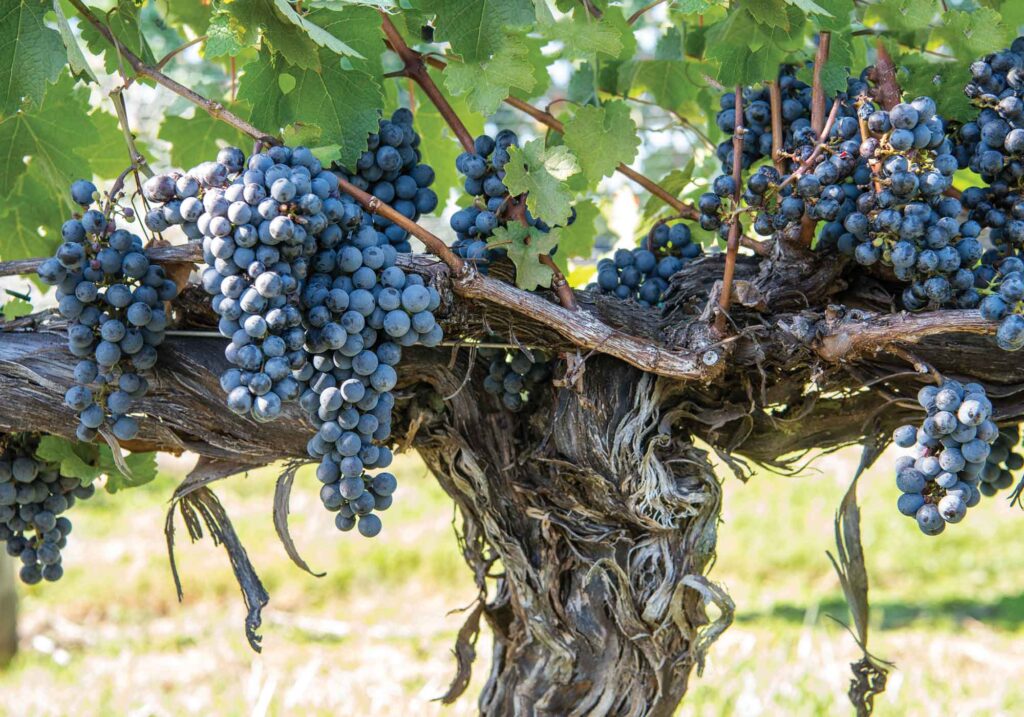 Shaps is keenly aware of Shenandoah Valley's importance within both the state and the global wine landscapes. He's focused on the high-quality grapes in the area and is interested to see what the new plantings will taste like once the vines get a bit of age on them. He has a unique perspective in the wine world because he makes wine in so many different places. It's tempting to draw parallels between his wines from France's Burgundy region and Virginia's Edinburg. Both locations feature limestone, historic architecture, tight-knit communities, wine production and, in many ways, similar landscapes.
It's also interesting to see the thread of how Virginia wines have fit into a more global economy since the 1850s, despite the Prohibition Era disruption. Roughly 170 years later, we're beginning to see similar arrangements once again, thanks to special wines like the soulful Riesling and old-vine Cabernet Sauvignon at Shenandoah Vineyards. ~
ERIN SCALA, a wine writer and Richmond native, recalls harvesting Virginia grapes in her earliest memories. She owns In Vino Veritas Fine Wines in Keswick, writes the thinking-drinking.com wine blog, and contributes to the wine podcast "I'll Drink to That."
R. L. JOHNSON is our co-publisher and creative director, Robin Johnson Bethke. She began her career as a professional photographer in Los Angeles before moving into graphic design and art direction when she relocated to Charlottesville in 1994. As our company's co-founder and visionary, she enjoys all aspects of the publishing process from story conception to graphic design to photography. Her work is often seen in many of our publications.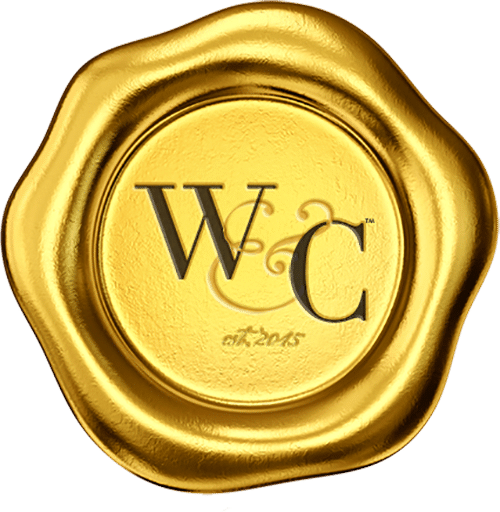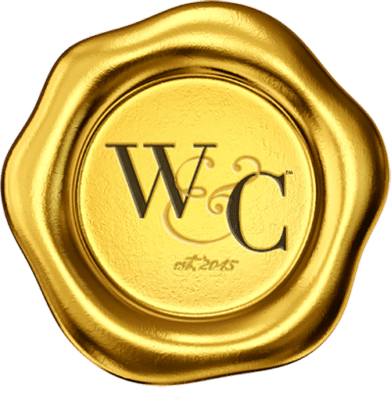 Virginia Wine & Country celebrates elevated living in Virginia Wine Country. Virginia Wine & Country Life is a semi-annual luxury print magazine with a full digital presence. The Virginia Wine & Country Gold Book is an annual guide to the top award-winning wines, wineries and experiences in Virginia Wine Country. The annual Virginia Wine & Country Wedding Planner is an art book of elegant Virginia weddings. The brand includes the Virginia Wine & Country Shop in Ivy, Va. It is a beautiful lifestyle boutique that brings the pages of the magazines to life. Virginia Wine & Country tells the stories of Virginia wineries, the farm-to-table movement, luxury travel, entertaining, art and the elegant country lifestyle. Ivy Life & Style Media also provides branding, web design and PR services for the wine industry.