The terroir of Virginia was the highlight of the evening at this early harvest feast for these very special guests. Chefs, winemakers and foodies all appreciated the carefully paired wines and the dishes that were presented like art at the table for guests to admire and enjoy. Organized by the USDA, VDACS and Virginia Wine, this contingent of influential chefs was in our wine country to learn more about the our thriving wine growing industry.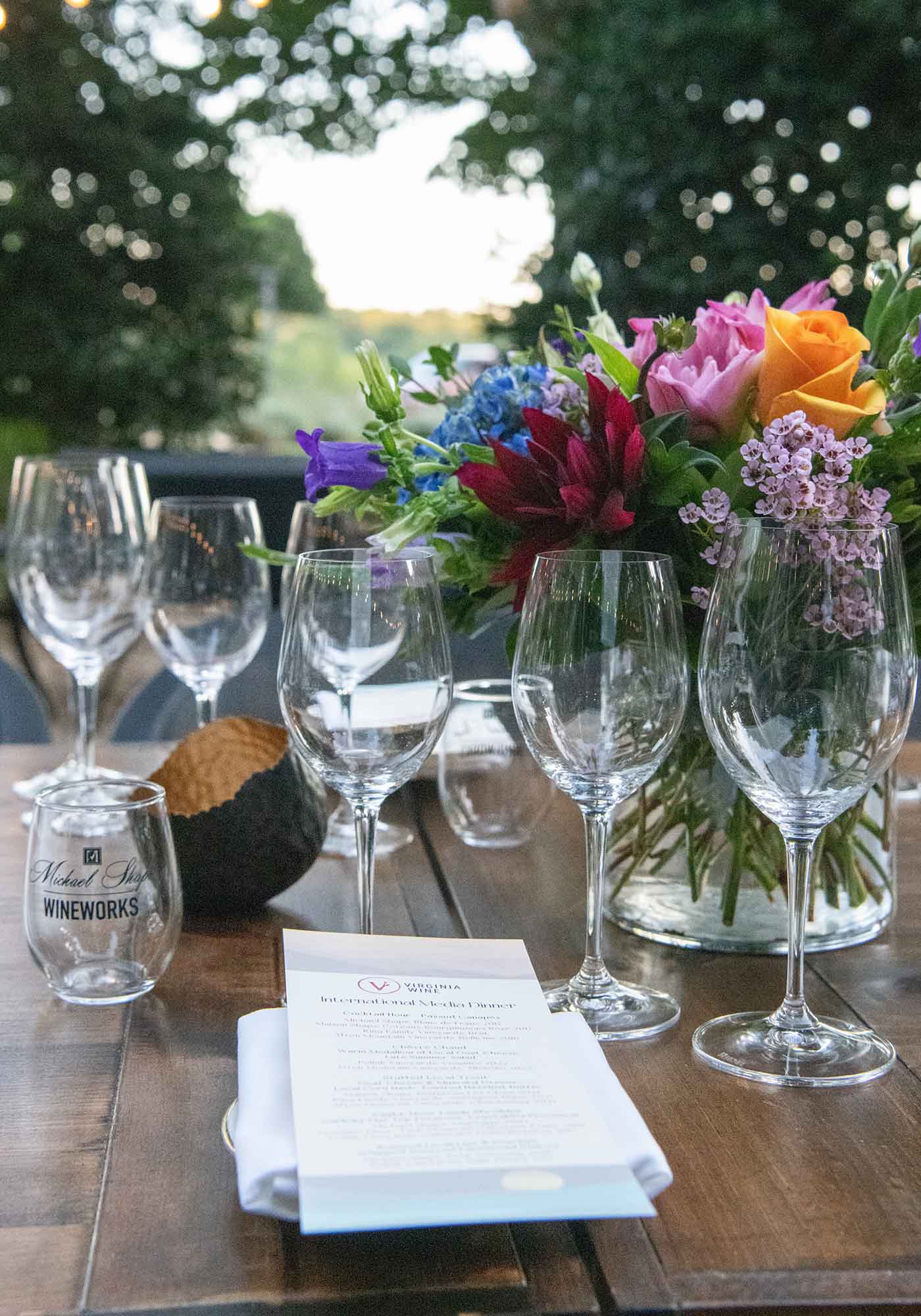 Home to over 300 wineries, many of our vineyards are making wines that are exceptional even at a world-class table. Virginia wines are coming into their own. Based on the happy conversations and steady trickle of thoughtful observations and compliments on the wines at the meal, it is safe to say this group of leaders were impressed. Guests enjoyed the beautiful late summer supper al fresco at a farm table set with abundant fresh flowers and sparkling stemware, featuring good food, great wines and excellent company.
Shaps shared with us that he is shipping his first delivery of his Virginia wines in two weeks to France for distribution. This is the first Virginia wine to be imported by France in the Commonwealth's modern winemaking period and a testament to the quality of Virginia wine and the commitment to quality by Shaps and by Virginia winemakers. Shaps has a reputation for quality that ranks on an international scale with some of the world's best winemakers.
Michael Shaps' New WineWorks Tasting Room
The early harvest feast was held at the newly opened tasting room at Michael Shaps Winery south of Charlottesville, where he offers a traditional tasting of his popular Michael Shaps Virginia wines as well as the Maison Shaps Burgundy wines, imported from Shaps' French winery in Meursault, France. We were fortunate enough to spend some time with Shaps himself at Maison Shaps this summer and will share the story of the beautiful property in the next luxury print book from Virginia Wine & Country. Shaps also now owns Shenandoah Vineyards near Edinburg, Va founded in 1976.
Guests admired the charming, thatched roof as well as the beautiful patio and gardens. The relaxing outdoor space was the perfect setting for enjoying Shaps' complex wines, which he makes with careful attention to the details of fine wine production in a traditional old-world style. Wines from multiple wine estates were served at the dinner. Shaps himself poured wines from both his American and French estates. The Virginia wines he showcased included M.S. Wineworks' 2017 Blanc de Franc, 2007 Meritage and 2019 Petit Manseng alongside the French Maison Shaps' 2022 Coteaux Bourguignons Rosé and 2021 Bouzeron Les Clous.
Virginia's Best French Winemakers Attend
A bevy of excellent French winemakers call Virginia home and are making a lasting impression as vintners at their various properties. Damien Blanchon of the beautiful Afton Mountain Vineyards was present, helping to host the special guests for the feast. Blanchon began learning the art and science of winemaking as a child at the family property in Beaujolais before pursuing a formal education in viticulture and oenology. He poured Afton Mountain Vineyards wines at the beginning of the event and during the dinner, including their 2022 Albariño, 2021 Chardonnay and a bubbly 2019 Bollicine, which is cave-aged in bottle and hand-riddled in the traditional méthode champenoise.
King Family Vineyard's Matthieu Finot delighted everyone with his enthusiasm for this year's harvest. These days the award-winning Finot hails from Crozet, Virginia, but he began life in Crozes-Hermitage, a renowned wine region in France's Rhône Valley. Finot went on to study viticulture and oenology in Burgundy. He poured King Family Vineyards' sparkling 2016 Vintage to start and then their 2021 Sauvignon Blanc at dinner. It is well worth noting that especially lucky wine lovers can also seek out a rare bottle of his own label. Domaine Finot is about no intervention wine he modestly described as "allowing the grapes to just express themselves." Wine lovers can taste a deliciously crisp Domaine Finot pét-nat at the beautiful new Oakencroft Winery, where sustainable wines are the focus. For the dinner, however, he provided his Domaine Finot 2019 Turk Mountain Cabernet Franc.
Yet another brilliant French winemaker working in Virginia is Benoit Pineau of Pollak Vineyard, who was also in attendance. Pineau grew up near Tours in the Loire Valley, then earned degrees in oenology from Blanquefort in Bordeaux and viticulture and oenology from the University of Toulouse. He remarked that his harvest at the award-winning Pollak Vineyards was doing really well, "Not too much or too little and it all looks really good." Having joined him for a grafting session earlier this year with renowned ampelographer Lucie Morton, we were gratified to learn that the well-balanced growing season with regular rainfall had been the perfect recipe for the thriving new vines. Pineau poured Pollack Vineyards' 2017 Cabernet Franc Reserve as well as their 2022 Viognier, a fresh, lively wine that won Double Gold in the Indy International Wine competition.
Local French Chef Vincent Derquenne and Team Prepare the Meal
Chef Vincent Derquenne (seen below, top left) is a gifted French chef who has made a name for himself in Charlottesville. He and his longtime business partner, Chef Tim Burgess, won the prestigious James Beard Award in 1997. The duo are behind the marvelous meals at Bizou, Bang!, Metropolitain and other popular restaurants over the years. He took time from his newest venture, Crush Pad Wines, to prepare the evening's feast. Derquenne marries his love of food and wines at Crush Pad Wines, where guests enjoy small plates and his curated wine list filled with his own favorites for enjoying on site or to take home.
At the dinner, guests' palates were whetted by appetizers including grilled shrimp, prosciutto wrapped dates and a fun fresh twist of cantaloupe wrapped in duck. It was the perfect way to taste the local bounty of the land and enjoy what Gail Hobbs of Caromont Farm laughingly referred to as "Virginia's false fall," the cool evening temperatures that would be followed just a few days later by more weeks of heat during harvest. Hobbs is a goat farmer and chef in the neighborhood renowned for her exquisite cheeses that were featured in the meal.
Durquenne's masterful team included Travis Burgess (seen above, bottom right on the left, with Durquenne), son chef Tim Burgess. Chef Travis is the head chef of both Bang! and Bizou and the founder of Luce Pasta in Charlottesville. Along with Bizou chef Virginia Burton, they prepared much of the food on the patio grill while chatting with guests. As they worked, Crush Pad Wines' Sommelier and General Manager Rachel Gendreau served wine to guests. It was easy to see both the expert skills and the close friendships of these talented culinarians who welcomed all into the evening's fun. A fresh late-summer salad topped with a warmed chèvre medallion was followed by local trout stuffed with goat cheese and mustard greens, local corn hash and toasted hazelnut butter. Eight-hour lamb shoulder, garlicky flat top potatoes and vegetables Provençal made up the main course, while roasted local figs and peaches with whipped honeyed farmstead chèvre made a perfect light summer dessert.
Chefs and Influencers Enjoy Virginia Food and Wine
The evening's guest list was star-studded and included many luminaries of Parisian and Canadian cuisine. We were delighted to share a glass of sparkling wine during the cocktail hour with the esteemed Chef Yves Roquel of the US Embassy in Paris. He and his team were instrumental in helping Shaps set up the import of his Virginia wines. They celebrated Bastille Day this past July 14th by pouring both Maison Shaps and Michael Shaps wines from Virginia at the Embassy. French journalist Alex Thiebaut, who has a well-deserved reputation for finding hidden culinary gems, enjoyed watching the adept cooks at the grill. Gardiner Hallock, the interim President of Thomas Jefferson's Monticello, chatted with Chef Jarvis Scott of Paris, a popular chef and contestant in Top Chef season 12. Chef Joe Friday, a Canadian restaurateur (seen below, bottom right) led spirited toasts with fellow guests at the table and filmed his meal live for fans. It was a cheerful gathering of connoisseurs who enjoyed tasting everything and sharing stories.
Also joining the feast were influential foodies from Canada including Chef Suzie Durignon, a popular gardener, food developer and blogger. She was joined by fellow Toronto resident Maryam Ahoo, the Senior Agribusiness & International Trade Consultant from Argyle PR of Canada. Representatives from the USDA Foreign Agricultural Service also made an appearance in support of Shaps' triumphant successes, including Laurent Journo, Marketing Specialist from the U.S. Embassy in Paris.
Officials Graciously Welcome Guests at the Table
The evening's hosts welcomed diners to the table with friendly ceremony, toasting to the bounty of Virginia's land and expressing gratitude to the special guests in attendance. Joe Guthrie, Virginia's well-respected Commissioner of Agriculture, started the evening by enthusing about the diversity and quality of food production in the state and the growth of our amazing wine industry that is earning recognition far and wide. Also representing the Virginia Department of Agriculture and Consumer Services (VDACS) was Jesse Phillips, their Director of International Marketing. Commissioner Guthrie introduced the accomplished Annette Boyd of the Virginia Wine Board Marketing Office who hospitably welcomed the guests to the table and made introductions to the talented Franco-American winemakers, Blanchon, Finot and Pineau. Joining Boyd from the Virginia Wine Board were Susan Kramer and Elizabeth Akers, enjoying the dinner alongside their colleague.
Sharing the delicious wines and dinner on the patio was the perfect way to enjoy the comfortable late summer evening. We at Virginia Wine & Country Life are excited for the recognition heralded by this event and Shaps' accomplishments in the field and look forward to finding Virginia wines on the international market in the coming years. ~
JENNIFER BRYERTON is Co-Publisher and Editor-in-Chief of Wine & Country Life. She is an avid gardener, home cook and wine-taster. She enjoys learning about Virginia viticulture and sharing the story of our local farm-to-table makers.
R. L. JOHNSON is our Co-Publisher and Creative Director. Bethke studied at the prestigious ArtCenter College of Design and began her career as a professional photographer in Los Angeles. She moved into graphic design and art direction when she relocated to Charlottesville in 1994. As our company's co-founder and visionary, she enjoys all aspects of storytelling.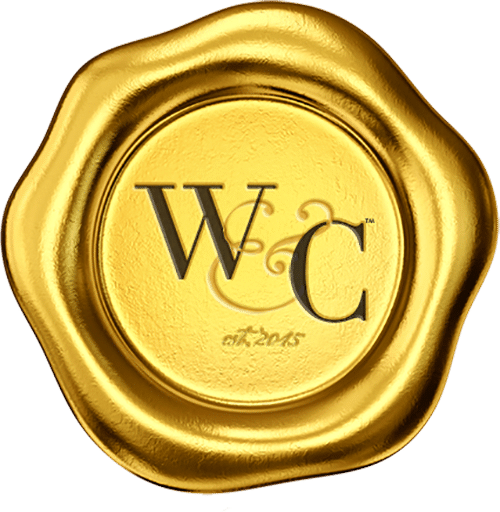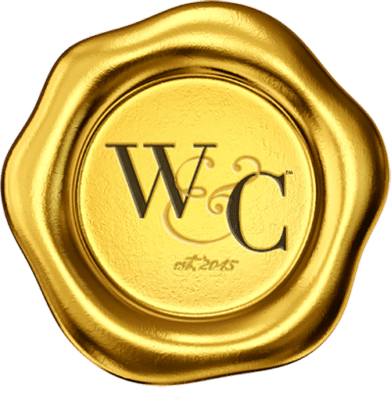 Virginia Wine & Country celebrates elevated living in Virginia Wine Country. Virginia Wine & Country Life is a semi-annual luxury print magazine with a full digital presence. The Virginia Wine & Country Gold Book is an annual guide to the top award-winning wines, wineries and experiences in Virginia Wine Country. The annual Virginia Wine & Country Wedding Planner is an art book of elegant Virginia weddings. The brand includes the Virginia Wine & Country Shop in Ivy, Va. It is a beautiful lifestyle boutique that brings the pages of the magazines to life. Virginia Wine & Country tells the stories of Virginia wineries, the farm-to-table movement, luxury travel, entertaining, art and the elegant country lifestyle. Ivy Life & Style Media also provides branding, web design and PR services for the wine industry.