King Family Vineyards' Winemaker Matthieu Finot first came to Virginia in 2003. After working in many wine regions around the world and coming from a family of farmers and viticulturists, it's only fitting Finot decided to pursue a career in wine. He studied viticulture and oenology in Beaune, France and has been hard at work ever since. He consults with wineries around the state, helps King Family Vineyards bring in award after award and even opened his own winery in France with his brother.
In 2021, Finot launched his newest label, Domaine Finot wines, where he makes wine in the French way called "garagiste" or "Garage Style". This method focuses on minimalistic intervention in the wine's production. He creates small, unique batches reflecting the skill of the winemaker.
How Matthieu Finot Came to Winemaking
With a family active in viticulture in France and having traveled extensively worldwide, what drew you to settle here and pursue winemaking in America?
I wasn't planning on staying in Virginia. I was traveling from the Northern to Southern Hemisphere and back again, playing rugby and music, and following the wine seasons. After working in a lot of different wine regions in France, I traveled from Italy to South Africa, then to the U.S., planning to only stay six months before heading to New Zealand. I wanted to go to Oregon because my background was in Pinot Noir and Chardonnay, but when that fell through, I found Virginia.
What influenced your wine education?
My mother's side of the family was compiled of true French farmers, with orchards, animals and, of course, a vineyard. They brought their grapes with other local farmers in the area to a cooperative winery. My father and mother were not farmers, but my uncle took over the farming and I would spend summers there. My father was a wine lover and had a good cellar. The night I was born, in October, it was time for the pressing of the grapes. When my father went to tell everyone the news of my birth, he ended up staying with the family drinking the rest of the night. So, it was natural that I spent my youth learning about wines.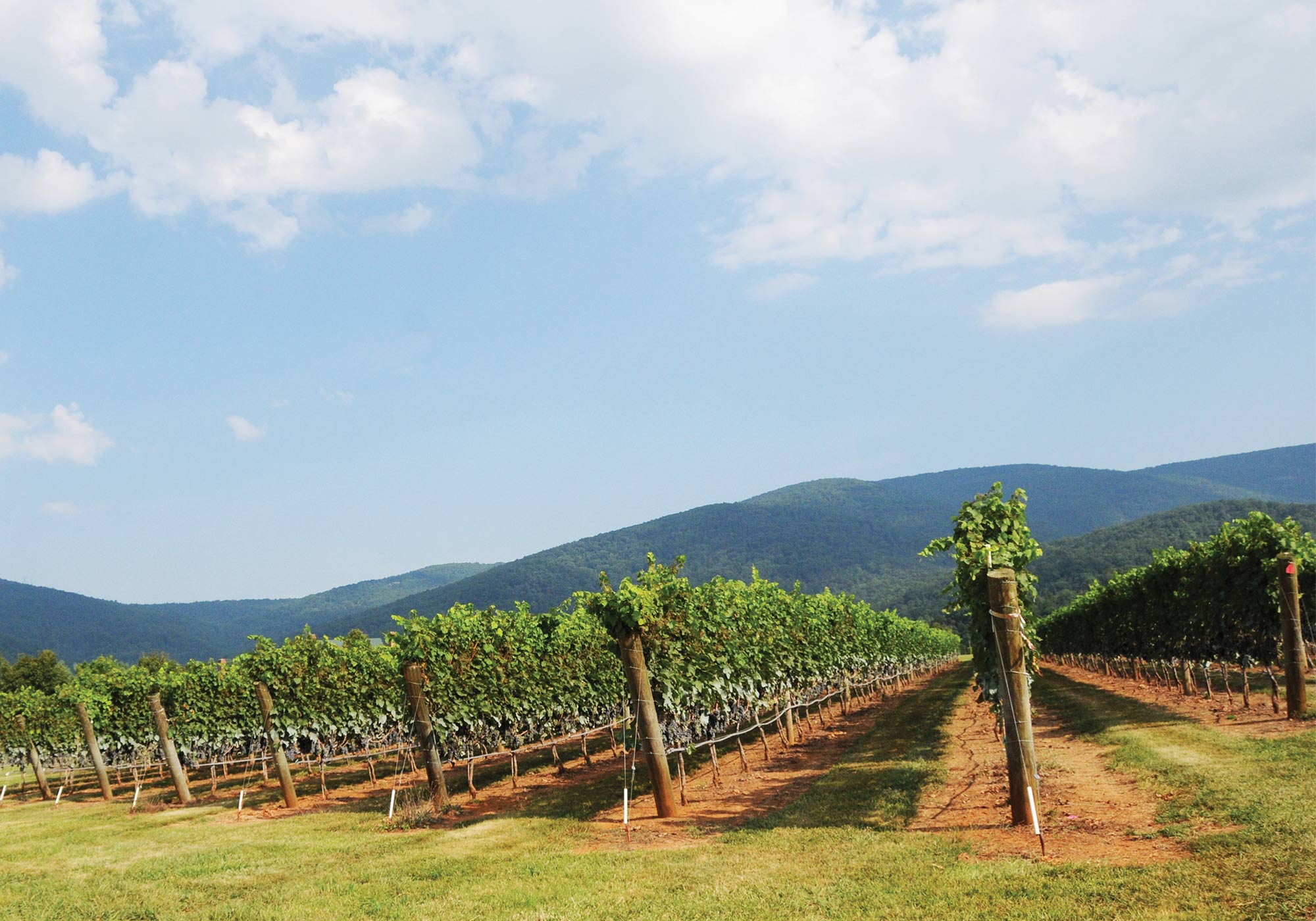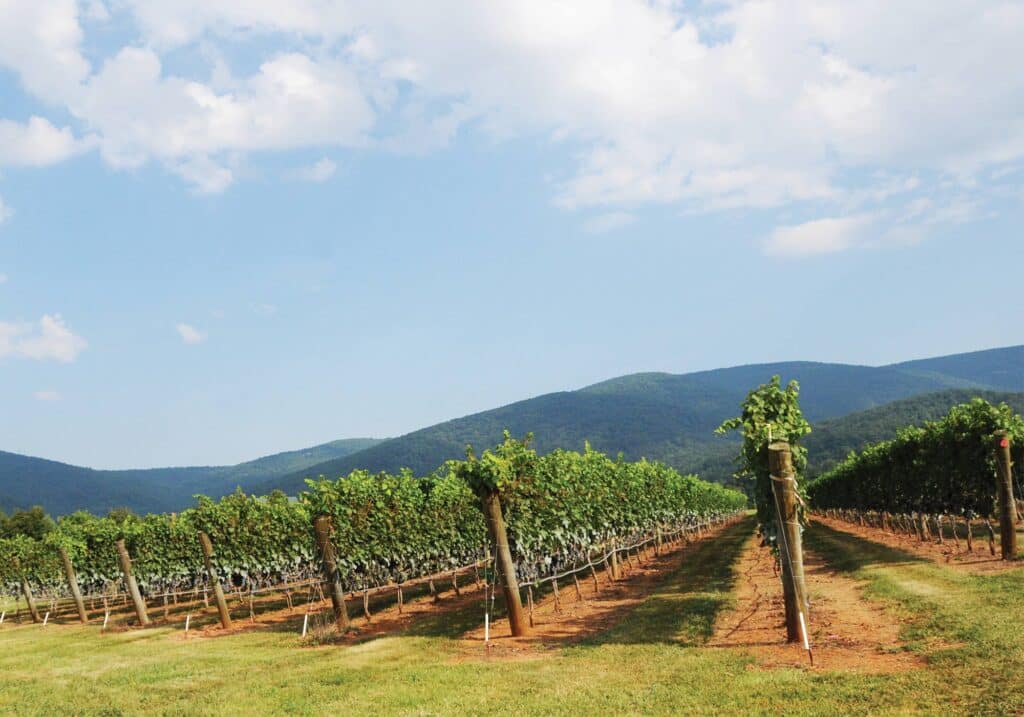 What are the rewards of working in Virginia's very particular (and unpredictable) climate?
Well, you cannot be bored in Virginia when it comes to winemaking, and you get a wider vintage effect here, even more so than in Burgundy, France. Every winemaker is good when you have a good vintage year, but a challenging year shows you who is really talented. The best winemakers rise to the occasion. Honestly, a good winemaker learns more in a bad vintage year than in a good year because you can really judge which varietals are truly well suited for the area.
Creating Great Wine at Virginia Wineries
How has your adventurous spirit translated into your work as a vintner?
Rugby and music, and my travels, have created a background that has influenced my winemaking. In the game of rugby, you play hard on the field but there is a respect for all the players. When you come off of the field, the men you competed against are friends. That's true in the wine industry around here—we all respect each other and support each other. My music production background is also similar to winemaking. You start out with a raw product that can vary in regards to quality, and you add bass or tenor notes to create something new and unique. It's part science and part art. Winemaking adds a third element—the farming element. I love the combination of the arts, science and farming.
What separates Virginia wine from old-world style wine or a California-style wine?
Well, Virginia wines are not Californian wine or old world wine; we are in between. I believe Virginia is the old world wine of the new world, meaning our style is more restrained like an old world wine. Virginia's wine is more food-friendly and has more finesse and complexity than California wines.
"I believe Virginia is the old world wine of the new world."
The structure is more linear, and you won't find Virginia wines that are fruit bombs with 15 percent alcohol. Virginia wine growers have come to realize that they need to focus on the styles of wines that do best in this terroir.
What makes the Monticello AVA exciting for a vintner?
Charlottesville is a fun place to live with a great quality of life. There is good food, an art scene and educated people who love their wine. There is a relaxed Southern culture that is welcoming, and it's nice they are excited about their food and wine. When I go out, I always bump into someone I know, and everyone is very supportive. I also like the multiculturalism that is here, especially in the wine industry. The different cultures and experiences produce more creativity in the business.
Matthieu Finot & His Work at King Family Vineyards
What is the most exciting thing at King Family Vineyards right now?
I have been so fortunate that King Family Vineyards has given me the freedom to experiment, explore and be creative. That's what their small batch label is about. It's my opportunity to stretch and try different things such as the Orange Viognier, which is a Viognier made like a red wine. Each year, we release small batches of what I call nerdy wines. They show people the cutting edge of where wines can go and offer people a chance to try something new. On the other end of things, we have also created our Rosè in cans for very practical reasons. I discovered it isn't convenient to bring my Rosè out on the golf course along with a corkscrew, glasses etc., so I thought it would be great to have it in a can. So, as you can see, we have the practical and the edgy! That gives us a nice balance.
What wine is your favorite to make?
Meritage, and I feel it is the best wine to present what I do well. It is a right bank style with a dominant Virginia Merlot. There is a balance, roundness and femininity, and it expresses the terroir. It is a wine you make in the vineyard versus Rosé, which is technical and made in the winery. The Meritage is a blend of the farming, the science and the art of winemaking.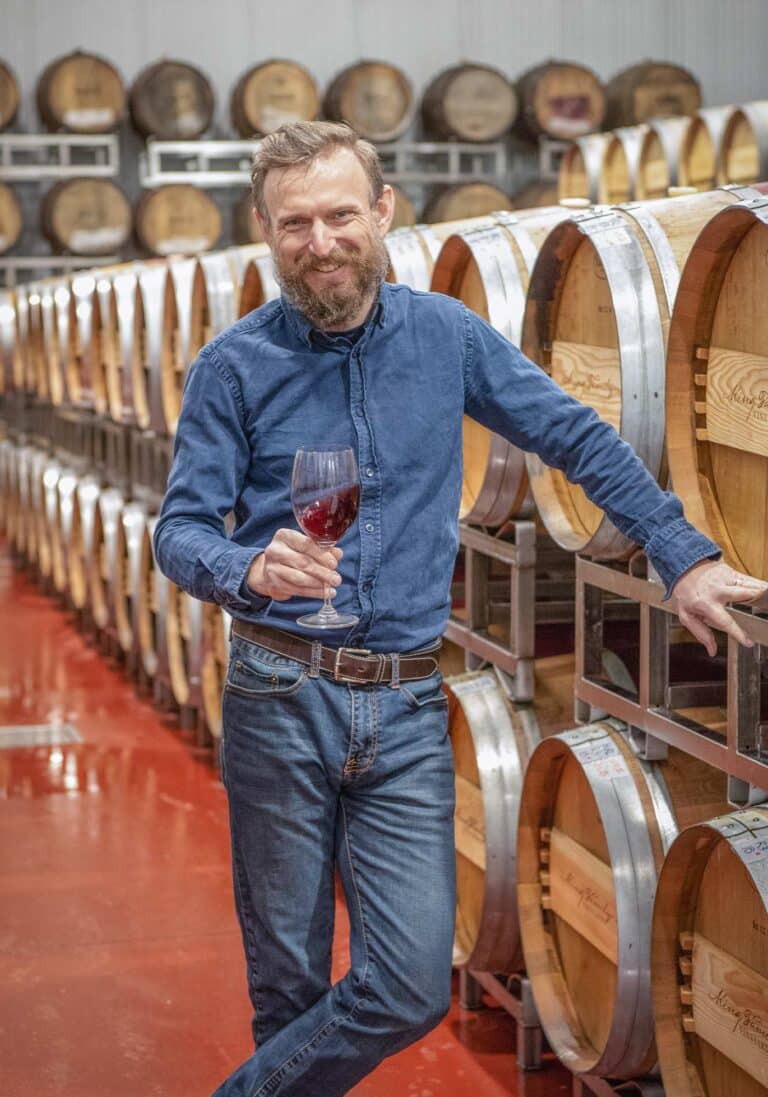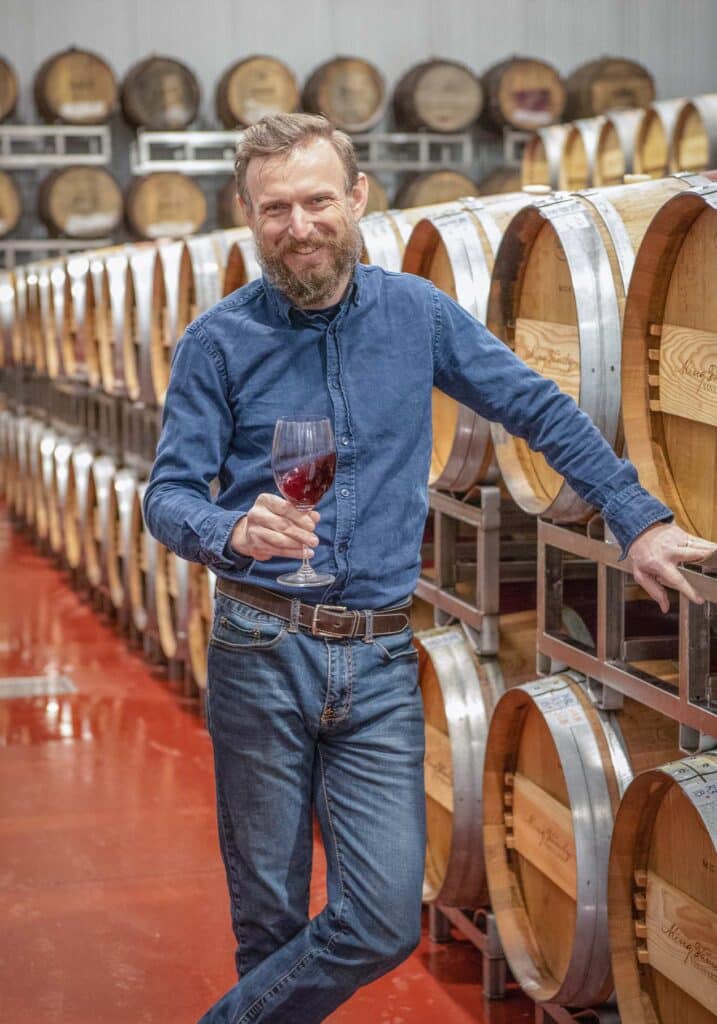 In closing, what advice would you like to share with the wine enthusiasts of today?
Take risks. Forget about stereotypes. Be open-minded, and decide for yourself what you like. Don't let what is on the label put you off—the most important thing is what is in the glass. For example, you may decide you don't want to try a Merlot (maybe because you have a certain perception of Merlots.) But you might get a wonderful surprise if you keep trying different wines. Sometimes they are unexpected, and there are so many different styles out there. ~
Stop by King Family Vineyards for your chance to meet Matthieu Finot firsthand. King Family Vineyards is open 7 days a week from 10am to 5:30pm with extended hours on Wednesdays until 8:30pm. Live polo matches take place on Sunday afternoons beginning Memorial Day. Read about Roseland Polo at the Vineyards and how to prepare the perfect tailgating picnic on our blog. 
Learn more about the life and work of winemakers with Wine & Country Life's editors. Maya Hood White is the winemaker at Early Mountain Vineyards. Gabrielle Rausse has made wine at many Virginia wineries and is considered the father of the modern wine movement. Get to know Nathan Vrooman of Ankida Ridge Vineyards, Stephen Barnard of Keswick Vineyards, Doug Fabbioli of Fabbioli Cellars, the most awarded winemaker, Luca Paschina of Barboursville Vineyards and Shannon and Caitlin Horton of Horton Vineyards. The annual Governor's Cup Awards honors the best Virginia wines each year.
SUZANNE NASH is a Virginia native who currently resides in Keswick. She has been writing book reviews and freelance articles for local publications for over 10 years as well as working with authors developing their marketing and publicity.
R. L. JOHNSON is our co-publisher and creative director, Robin Johnson Bethke, who began her career as a professional photographer in Los Angeles before moving into graphic design and art direction when she relocated to Charlottesville in 1994. As our company's co-founder and visionary, she enjoys all aspects of the publishing process from story conception to graphic design to photography. Her work is often seen in many of our publications.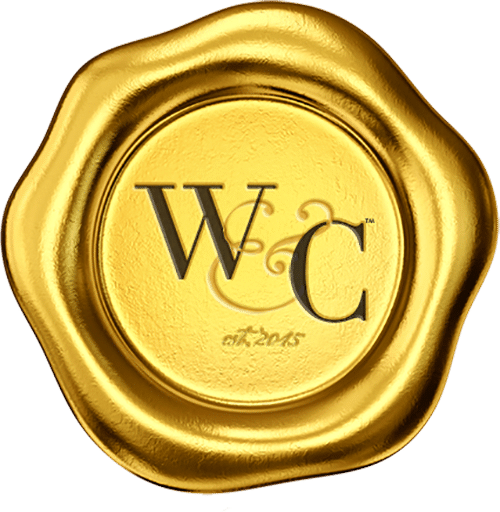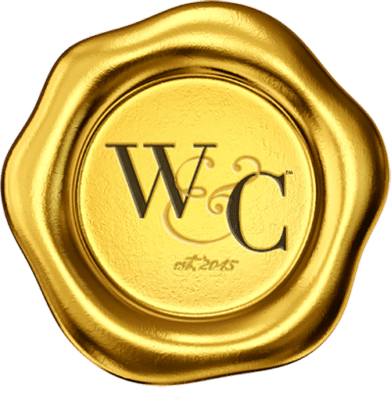 Virginia Wine & Country celebrates elevated living in Virginia Wine Country. Virginia Wine & Country Life is a semi-annual luxury print magazine with a full digital presence. The Virginia Wine & Country Gold Book is an annual guide to the top award-winning wines, wineries and experiences in Virginia Wine Country. The annual Virginia Wine & Country Wedding Planner is an art book of elegant Virginia weddings. The brand includes the Virginia Wine & Country Shop in Ivy, Va. It is a beautiful lifestyle boutique that brings the pages of the magazines to life. Virginia Wine & Country tells the stories of Virginia wineries, the farm-to-table movement, luxury travel, entertaining, art and the elegant country lifestyle. Ivy Life & Style Media also provides branding, web design and PR services for the wine industry.