Congratulations to Barboursville Vineyards' for winning the 2021 Virginia Governor's Cup for their 2015 Paxxito. The award-winning dessert wine is made using Moscato Ottonel and Vidal grapes, which are harvested young to capture the fruit's acidity. In a traditional Passito method, the grapes air dry and raisinize on racks open to outdoor ventilation for months before a lengthy fermentation. Golden and amber, the Paxxito gives off a visible creamy texture and is lush on the palate, with an intense bouquet of tropical fruits like apricot and pineapple, pear, honey and almond. Every vintage of this delicious wine is destined for lengthy cellaring.
In 1976 on 900 hilly acres in Central Virginia, Gianni and Silvana Zonin began an experiment that would forever change the landscape of Virginia. The Zonins are also the founding owners of the largest privately owned wine estate in Italy that was established around the same time that James Barbour's home was built on the Barboursville property in 1821. Today, the Zonin's sons, Francesco, Domenico and Michele, have taken over the executive duties of Barboursville Vineyards, marking the seventh generation in a family tradition of viticulture.
Luca Paschina, Barboursville's Vineyards' winemaker and general manager for 30+ years, grew up working his family's vineyards in the Piedmont region of Northern Italy, a region similar in many ways to the Piedmont of Virginia. Paschina continues to incorporate those Italian views into Virginia's viticulture and horticulture scenes. Like many European winemakers, he develops wines with its counterpart—food—in mind. His wines tend to be a little lighter with higher acidity, contains less alcohol and offer up less fruity flavors. They are meant to age in the bottle before drinking to fully develop their flavor.
"In the last 20 years, we have seen more really great wines because of shared knowledge and passion for the product," Paschina says. Other wines Paschina has had a hand in crafting for Barboursville Vineyards have garnered numerous top awards, as well as favor and prestige, being served to dignitaries like Queen Elizabeth II of England and U.S. Presidents at White House dinners. "The most important ingredients," he adds, "are love, passion and patience. Those come first. Everything else follows from that."
To read more about Barboursville Vineyards online, see Barboursville Celebrates 40 Years and Palladio Restaurant Celebrates 20th. For a full in depth article on Luca Paschina, the Zonin family and the history of Barboursville Vineyards, see the article A Taste of the Terroir in Book 10 of Wine & Country Life.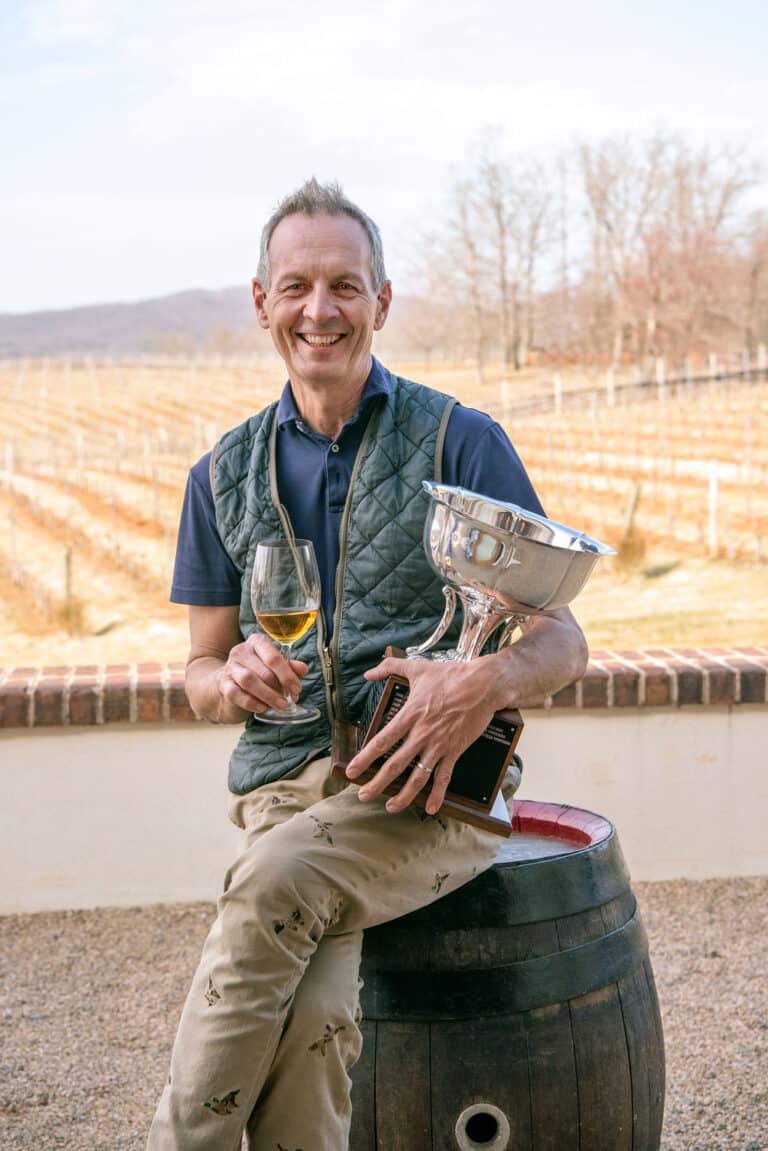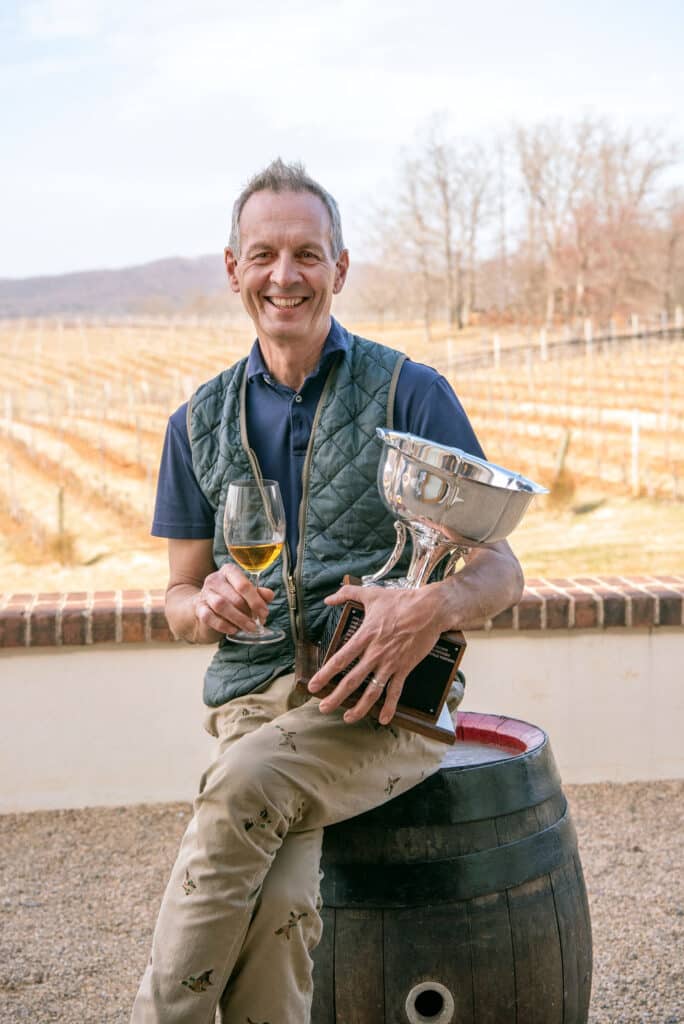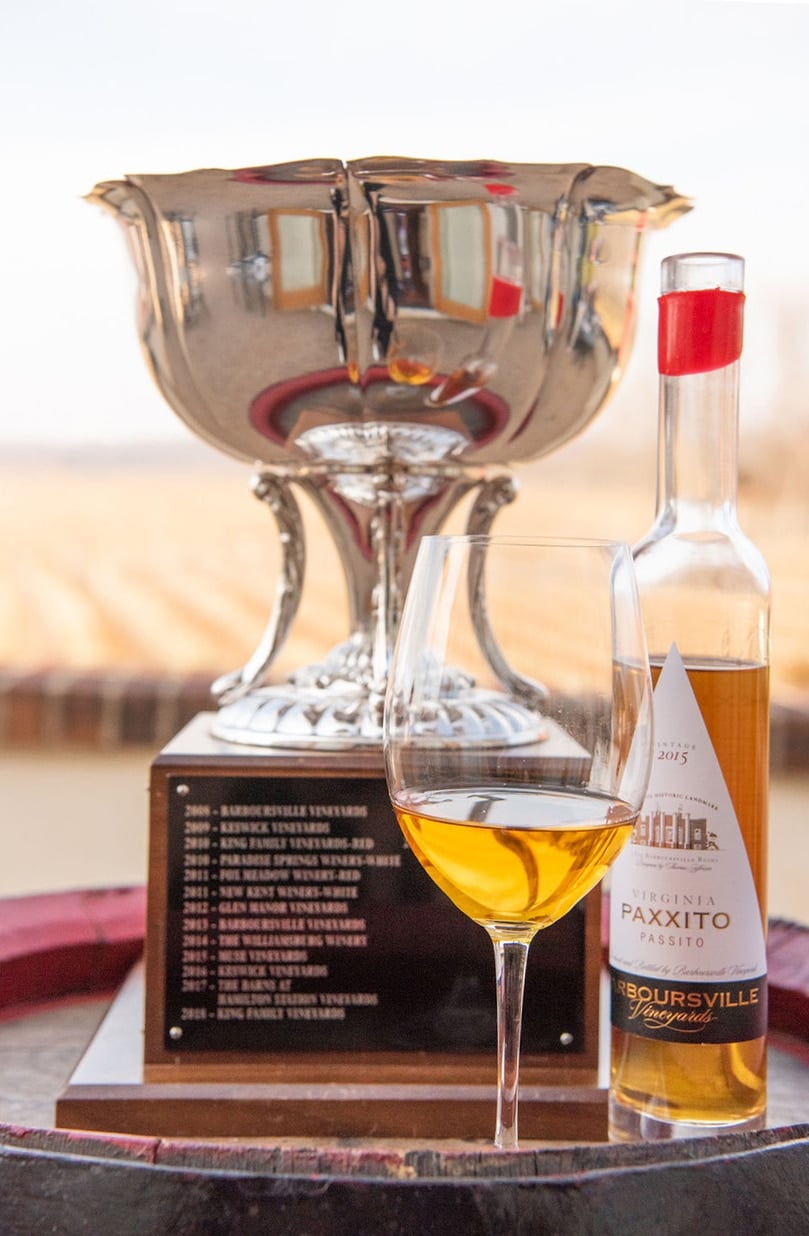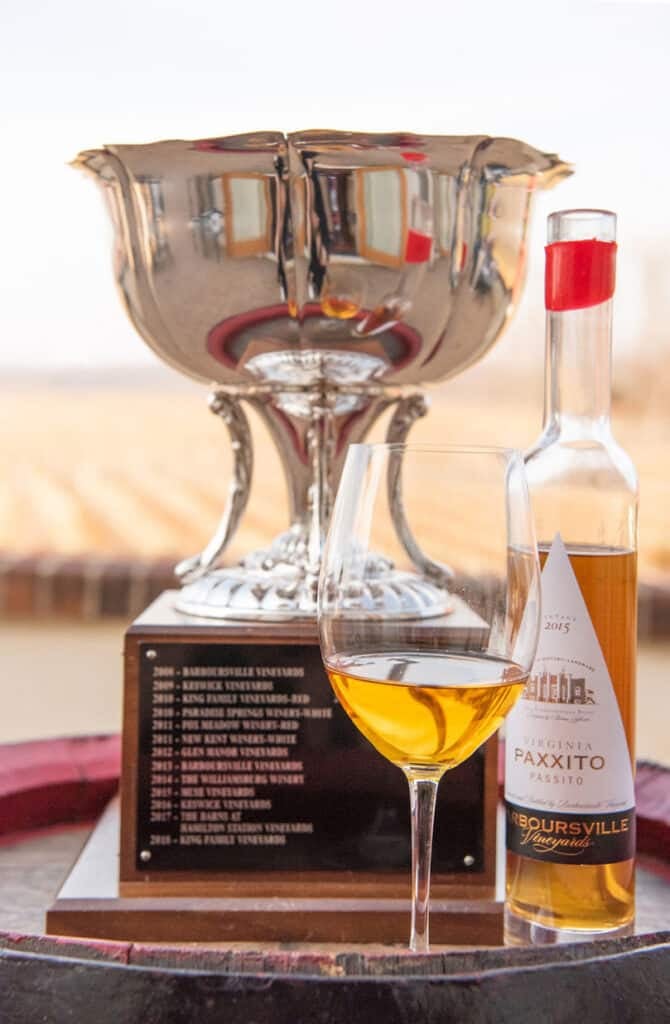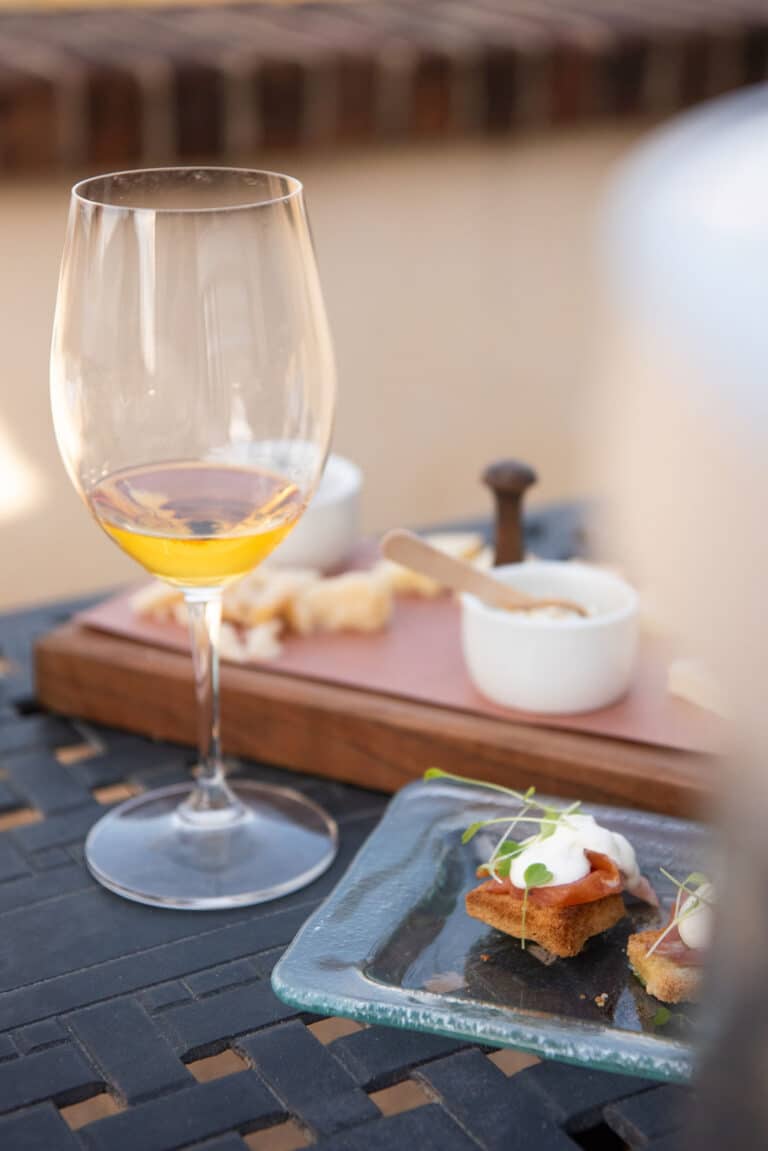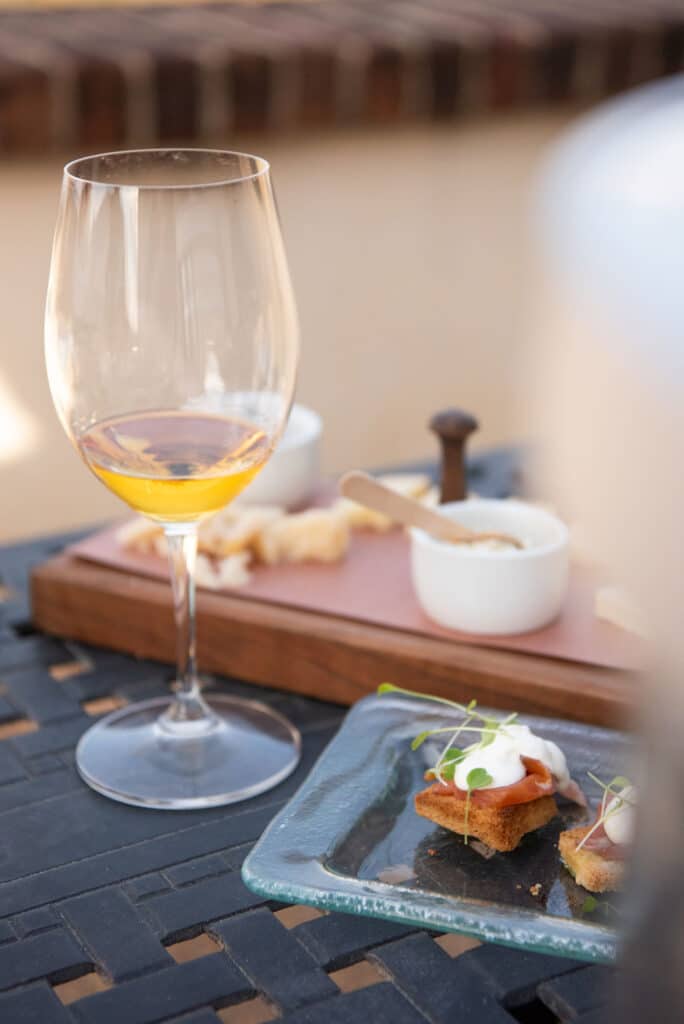 How Wines Win the Virginia Governor's Cup
This March, the Annual Virginia Governor's Cup 2021 Awards went live virtually to announce the winners of this year's competition. After 100 wineries submitted 544 wines, a prestigious panel of 16 world-class judges selected 96 Gold Medal-winning wines and ciders.
The judging director of this year's competition was Jay Youmans, an Advanced Level Sommelier, a Certified Wine Educator (CWE) and Washington, DC's only Master of Wine (MW). He is not only the Educational Director and owner of the Capital Wine School but also the owner of Rock Creek Wine Merchants, a sales and marketing consultancy. Having served as a wine judge for numerous wine competitions, Youmans has also contributed to several wine-related books and magazines, and has conducted hundreds of wine tasting events. The contest's judges line-up also included: John Brand; Bartholomew Broadbent; Emmanuel Dabney; Kristi Delovitch; Maria Denton; David Denton; Michael Franz; Rachel Fritz; Tara Hardiman; Caroline Hermann; Erica Jeter; Ian Kirkland; Richard Leahy; Dave McIntyre; Vanessa Moore; Frank Morgan; Lindsey Parris; Matt Perella; Greg Trevarthen; Kasia White; and Doug Zerbst.
A dazzling array of local wineries all made the distinguished list, demonstrating the talent and commitment to quality wine of our Virginia wine region. The highest-ranking 12 reds and whites of these Gold Medal-winning wines were selected for the 2021 Governor's Cup Case after outscoring the other entrants on appearance, aroma, flavor, overall quality and commercial suitability.
The preliminary round took place over the course of 10 days, where each wine was tasted by 7 judges in a single-blind tasting. Judges only know the grape or category of a wine, while the vintage, winery and name are hidden. Wines that make it into the final round are then tasted by 12 judges over the course of 3 days. Unlike the preliminary round, each judge samples all of the Final Round wines, which is then tallied up in a final average score. The 12 red and white wines with the highest average scores are those that make up the "Governor's Cup Case," and the wine with the highest overall score is dubbed the Governor's Cup Winner.
Beginning this year, Virginia cider was judged in its own category and welcomed 27 entries into the competition. The top six scoring ciders moved on to the final round, where the judges, in a blind tasting, ranked their favorites from 1–6 with the highest-rated cider winning the 2021 Best in Show Cider.
Virginia Wineries Win Governor's Cup Case 
In addition to Barboursville Vineyards' winning wine, the 2015 Paxxito, the wines voted into the Governor's Cup Case include:
Virginia Governor's Cup Gold Winning Wines & Ciders
The talented members of the Virginia wine industry once again showed how much our region has to offer wine enthusiasts and winemakers around the world. The innovative vision that drives our region continues to progress the industry and its product, creating quality wines that delight wine lovers and impress wine connoisseurs.
To see who won the Cup in recent years, read more on the Virginia Governor's Cup 2020 Awards, the 2019 Virginia Governor's Cup Winners and the 2018 Gold Winners of the Virginia Governor's Cup. For other award-winning Virginia wines, stop by the Wine & Country Shop in Ivy.  ~
JENNIFER BRYERTON, MaEd and our Editor-in-Chief, is a lifelong foodie who loves sharing the stories of Virginia's makers and artisans. She and her husband enjoy tasting their way through Virginia's beautiful wine country.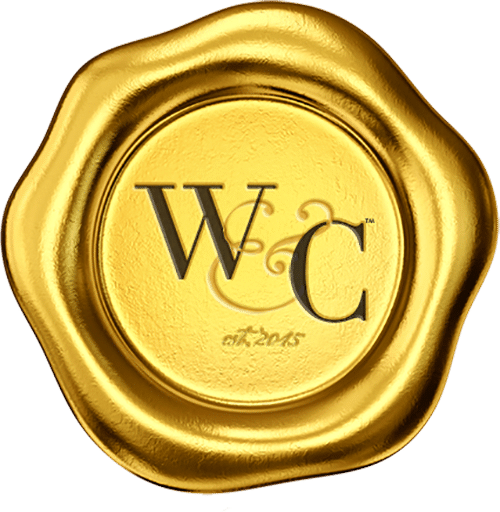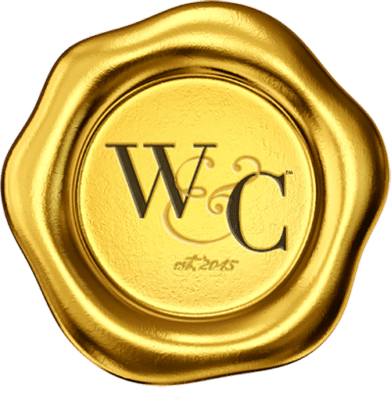 Virginia Wine & Country celebrates elevated living in Virginia Wine Country. Virginia Wine & Country Life is a semi-annual luxury print magazine with a full digital presence. The Virginia Wine & Country Gold Book is an annual guide to the top award-winning wines, wineries and experiences in Virginia Wine Country. The annual Virginia Wine & Country Wedding Planner is an art book of elegant Virginia weddings. The brand includes the Virginia Wine & Country Shop in Ivy, Va. It is a beautiful lifestyle boutique that brings the pages of the magazines to life. Virginia Wine & Country tells the stories of Virginia wineries, the farm-to-table movement, luxury travel, entertaining, art and the elegant country lifestyle. Ivy Life & Style Media also provides branding, web design and PR services for the wine industry.