Last night, the 2018 Annual Virginia Governor's Cup Wine Competition Gala was held at the Main Street Station, a chic newly-renovated Richmond venue. During the competition, now in its 36th year, esteemed judges sampled over 440 Virginia wines, judging based on appearance, aroma, flavor, overall quality and commercial suitability. The judges awarded 99 Gold Medals to the best wines with 12 of the highest scored wines selected for the prestigious Governor's Cup Case. Out of those top wines, all made with 100% Virginia fruit, the wine with the highest overall score was selected as the Governor's Cup Winner. The judges enthused about how it is an exciting time to be involved in Virginia wine, as vintages are expressing place well and there is a emergence of Virginia signature styles coming forth.
Local winery King Family Vineyards, represented at the Gala by winemaker Matthieu Finot and owners David and Ellen King, as well as other family and team members (below, bottom right), was awarded its third Governor's Cup by the honorable Governor Ralph Northam. King Family's winning wine, a 2014 Meritage (below) was aged for 18 months in French oak and composed of Merlot, Petit Verdot, Cabernet Franc and Malbec. Below (bottom left), Winemaker Matthieu Finot, who has been with King Family Vineyards since 2003, pours a glass of the celebrated 2014 Meritage among the many congratulations of peers and wine enthusiasts.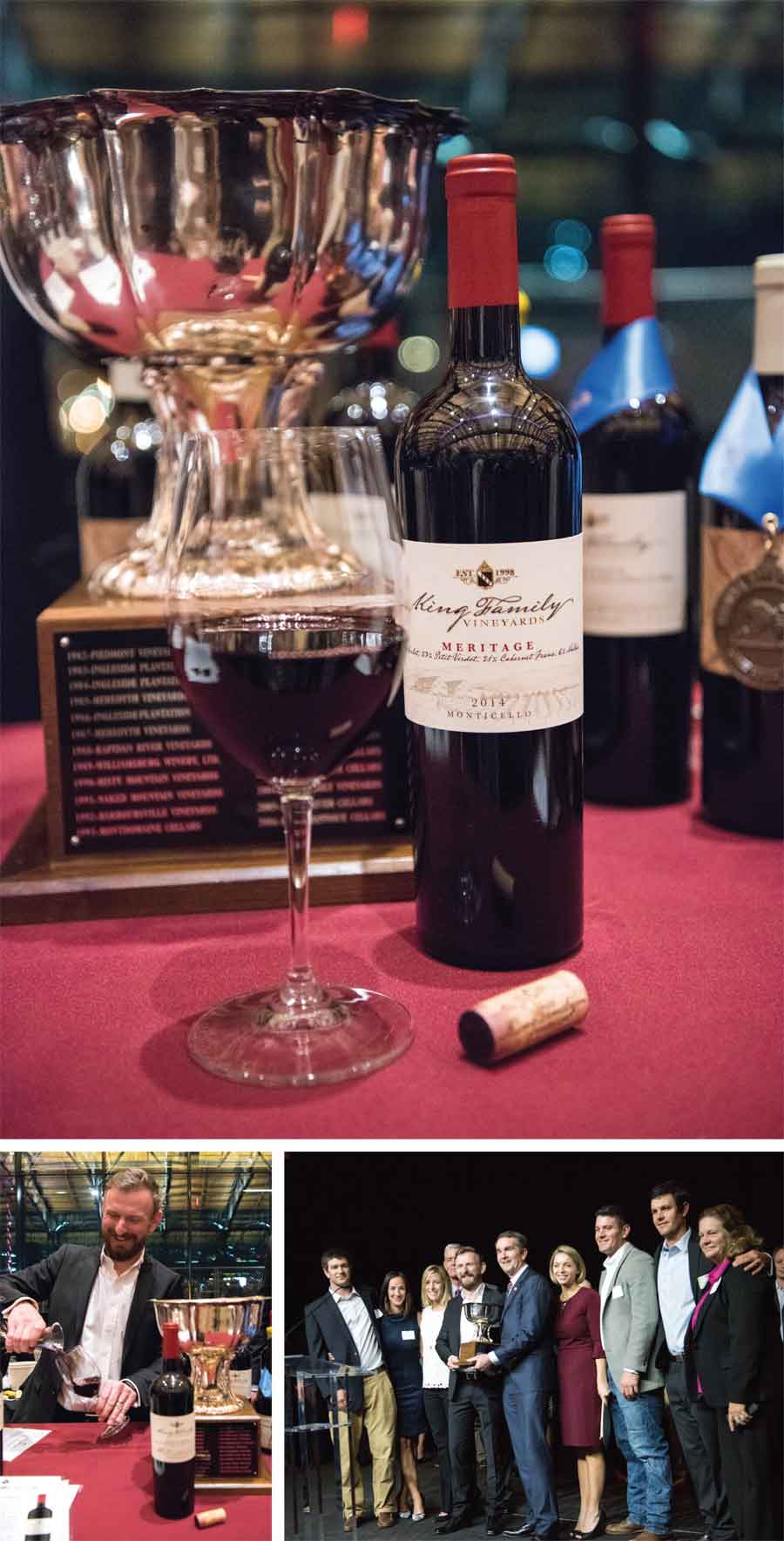 Established in 1998, King Family Vineyards was one of six Monticello AVA members to be chosen for the 2018 Governor's Cup Case along with Barboursville Vineyards, Early Mountain Vineyards, Jefferson Vineyards, Keswick Vineyards and Veritas Vineyard & Winery. In addition, CrossKeys Vineyards of the Shenandoah Valley was selected to be in the prestigious group, as well as Northern Virginia vineyards, North Gate Vineyard, Potomac Point Vineyard and Winery and Virginia Cellars. Along with its Governor's Cup winning-wine, King Family had three other wines awarded with gold medals this year.
Below (top right), Winemaker Luca Paschina of Barboursville Vineyards, which has won four Governor's Cups previously (2013, 2007, 1999 &1992), congratulates fellow Monticello AVA member and owner of King Family Vineyards, David King, on their third win for the prestigious award. Barboursville Vineyards' 2014 Paxxito was selected for the Governor's Cup Case and Barboursville was awarded five additional gold medals for various vintages and wines (below, top left).
Other local vineyards shined in this year's competition, including Early Mountain Vineyards, which received four gold medals along with its 2015 Eluvium, which was featured in the Governor's Cup Case (below, bottom left). Early Mountain Vineyards has also revealed a chic new logo this year for their elegant wines.
Veritas Vineyard and Winery was awarded four gold medals including its 2015 Petit Verdot which was selected for the Governor's Cup Case. Veritas continued to shine through Flying Fox Vineyard (the new boutique vineyard of winemakers Emily Pelton and Elliot Watkins of Veritas) which also received two gold medals (below, bottom right) in addition to a charming new logo for Flying Fox Vineyard that was revealed at the gala.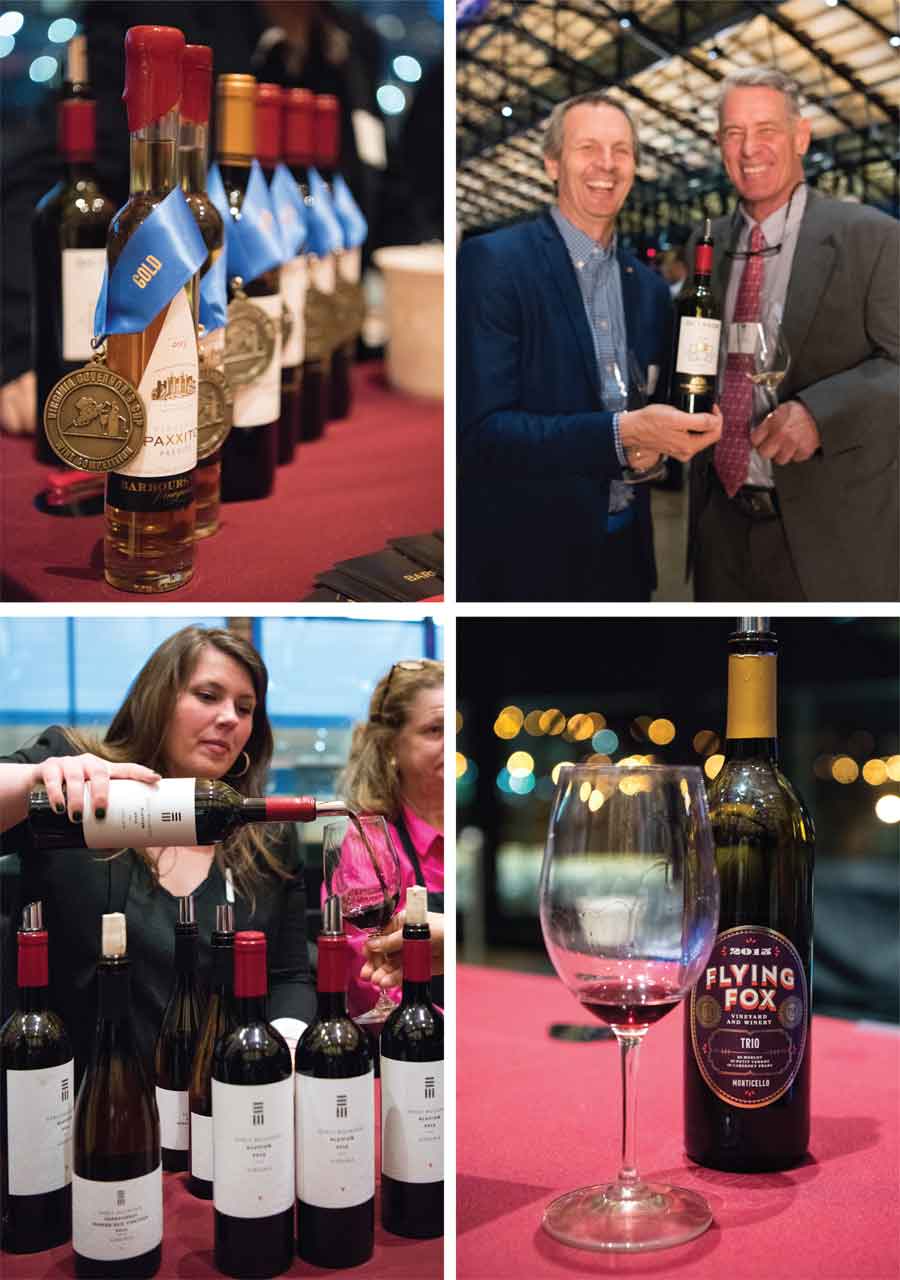 Now in their seventeenth year, CrossKeys Vineyards exemplified the talent of the Shenandoah Valley at the gala. Winemaker Stephan Heyns and Director of Marketing Babak Bakhtiar (seen below at top left) proudly poured their 2015 Ali d'Oro for guests which was featured in the Governor's Cup Case.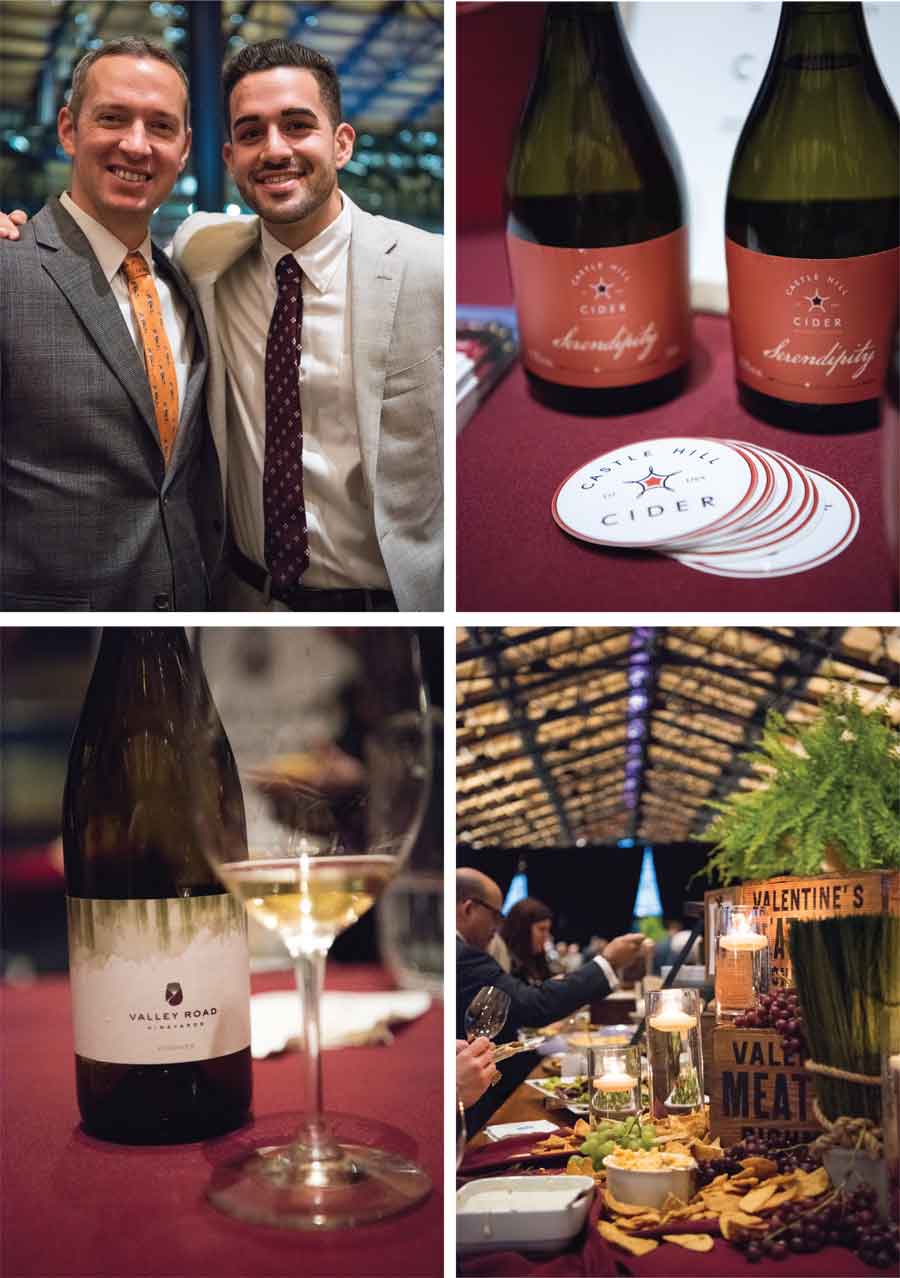 Charlottesville area wines excelled by representing 7 out of the 12 chosen wines being chosen for Governor's Cup Case, and more than half of the nearly 90 Gold Medal winning wines were produced by local Charlottesville area wineries. Local Gold winning wines also in a attendance at the Gala were Castle Hill Cider for their 2016 Serendipity, Valley Road Vineyards for their 2015 Viognier and DuCard Vineyards for their 2014 Petit Verdot and 2016 Signature Viognier.
Other notable local winners were First Colony Winery with two Silver medals and two Bronze medals, and Horton Vineyards with four Silver medal wins.
Overall, the evening was a true testament to both our region's wine industry and accomplishments. A huge Wine & Country cheers to our region's many talented winemakers! We couldn't be prouder!
Visit Wine & Country Life Gold Book to plan your wine trail tasting adventure.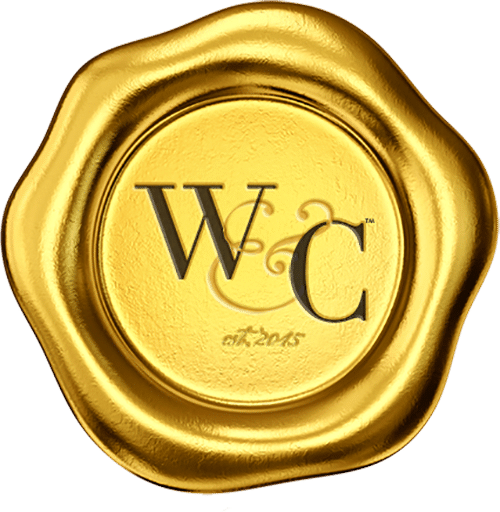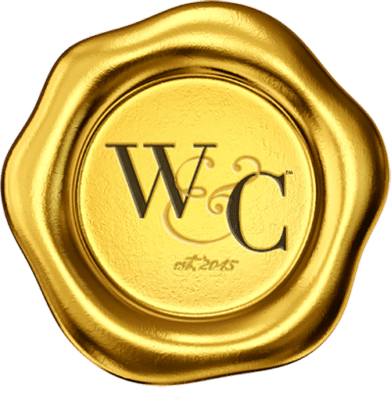 Virginia Wine & Country celebrates elevated living in Virginia Wine Country. Virginia Wine & Country Life is a semi-annual luxury print magazine with a full digital presence. The Virginia Wine & Country Gold Book is an annual guide to the top award-winning wines, wineries and experiences in Virginia Wine Country. The annual Virginia Wine & Country Wedding Planner is an art book of elegant Virginia weddings. The brand includes the Virginia Wine & Country Shop in Ivy, Va. It is a beautiful lifestyle boutique that brings the pages of the magazines to life. Virginia Wine & Country tells the stories of Virginia wineries, the farm-to-table movement, luxury travel, entertaining, art and the elegant country lifestyle. Ivy Life & Style Media also provides branding, web design and PR services for the wine industry.