On Saturday, October 5, Wine & Country was pleased to join Barboursville Vineyards in celebrating the 20-year anniversary of Palladio Restaurant at a spectacular gala held at the foot of the historic Barboursville Ruins. Established in 1999 under the leadership of native Italians Luca Paschina (winemaker) and Gianni Zonin (founder), Palladio has long been hailed as one of our region's finest restaurants with a strong commitment to excellent cuisine paired with the beautiful wines of Barboursville Vineyards.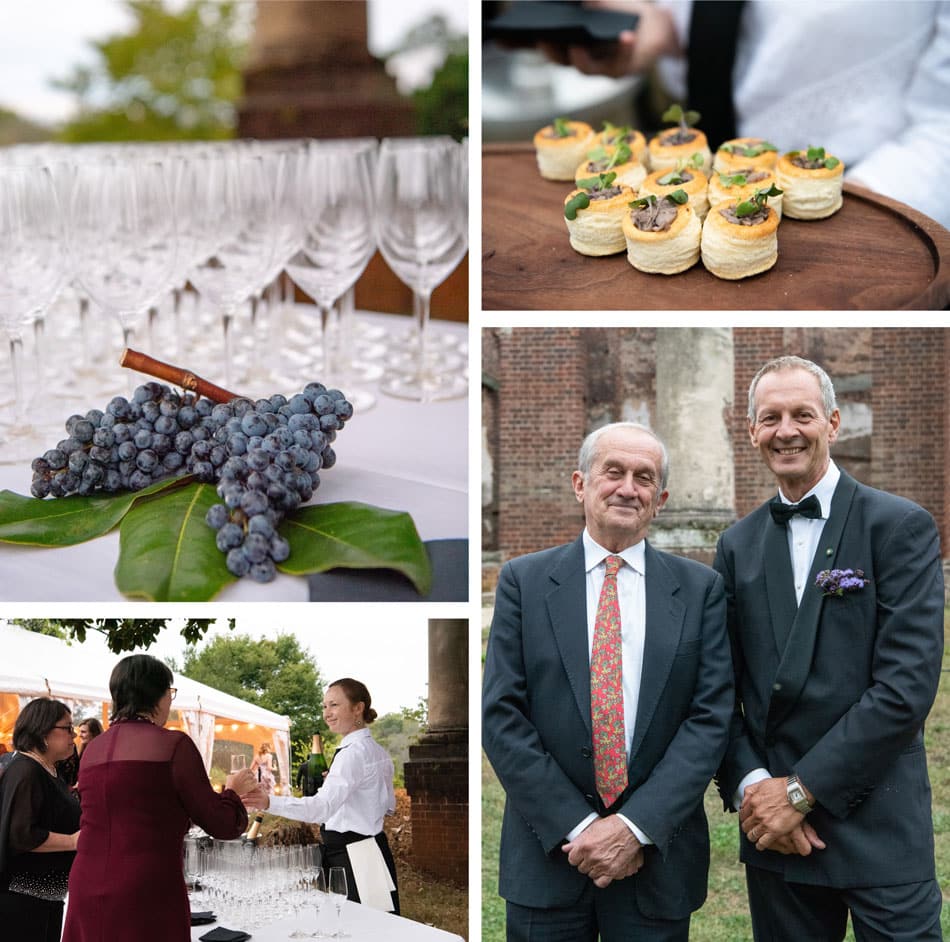 On the evening of the gala, guests were treated to delicious food and some of the best vintages Barboursville Vineyards has produced to date. Poured alongside appetizers was the 1994 Barboursville Anniversary Brut as well as the 2018 Allegrante Rose. Seen above at right, winemaker Luca Paschina welcomed viticulturist and winemaker Gabriele Rausse (on left) for an evening of fine wine and cuisine. Rausse, who is a childhood friend of founder Zonin from back in Italy and fellow viticulturist, helped Zonin establish the award-winning Barboursville Vineyards in the first five years of its existence from 1976 to 1981. Once established, Rausse went on to help establish well over 100 vineyards in Virginia, earning him the title "Father of Virginia's Vineyards."
Executive Chef Spencer Crawford (seen below on left) stepped out of the kitchen momentarily to welcome esteemed Chef Patrick O'Connell of The Inn at Little Washington and Patty O's Cafe & Parisian Bakery to the gala. Adding to many accolades throughout his career, Chef O'Connell was presented with the Lifetime Achievement Award by the James Beard Foundation earlier this year, and he enjoys offering Barboursville's Octagon at his much celebrated restaurant.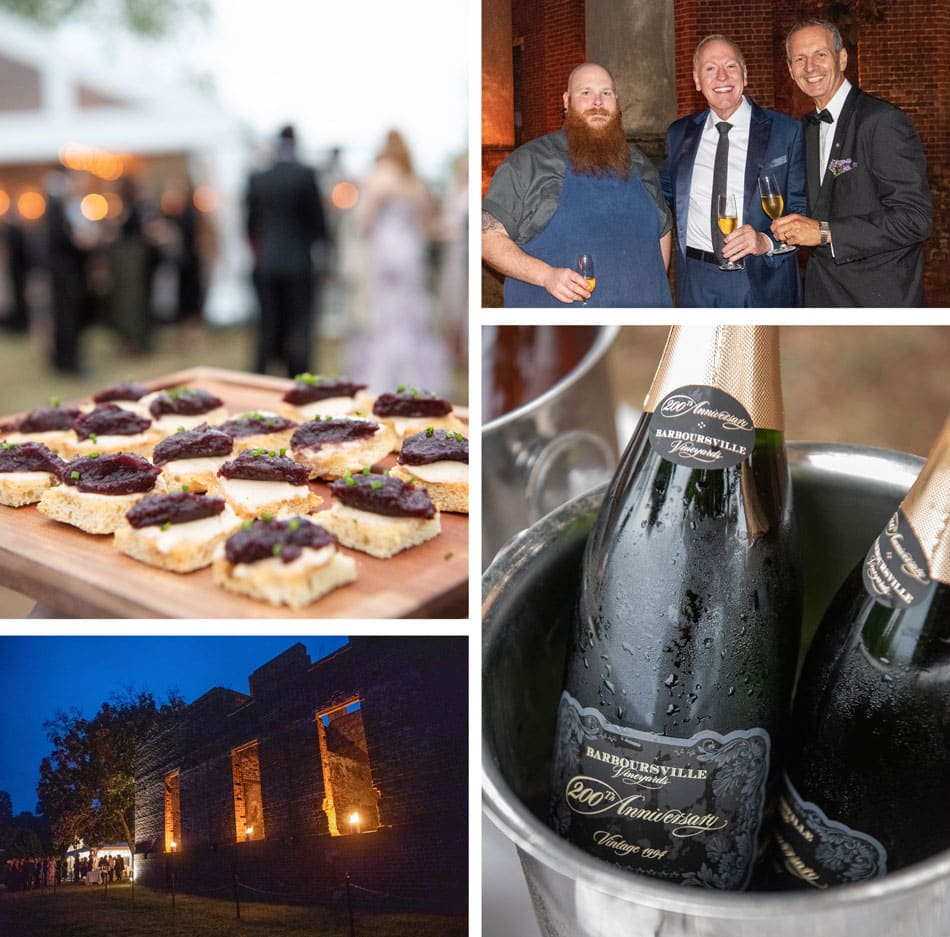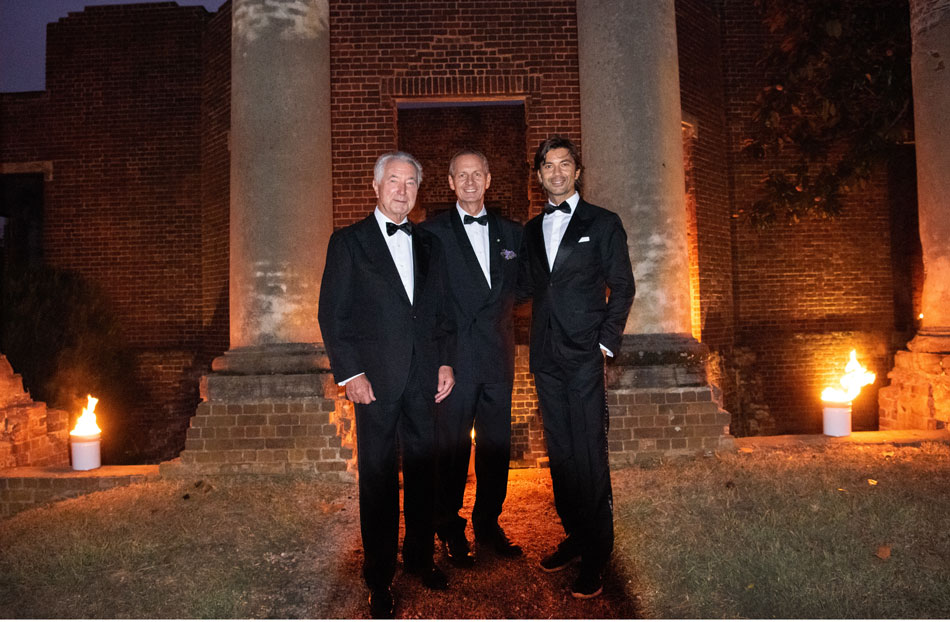 Just before sitting down to dine, Zonin joined his son Francesco Zonin (seen above) and Paschina. Francesco, alongside his two brothers, Domenico and Michele, accepted the executive duties of Barboursville Vineyards in 2017, leading the way into a new generation of Zonins.
When guests were seated, Paschina welcomed them with a short speech. "When we began developing Octagon in the late 1990s, we felt it should be paired with good food," he said. "And so, we opened Palladio in 1999 to do just that. Now, here we are, 20 years later, and I can say that I am very proud to be a part of all we have accomplished."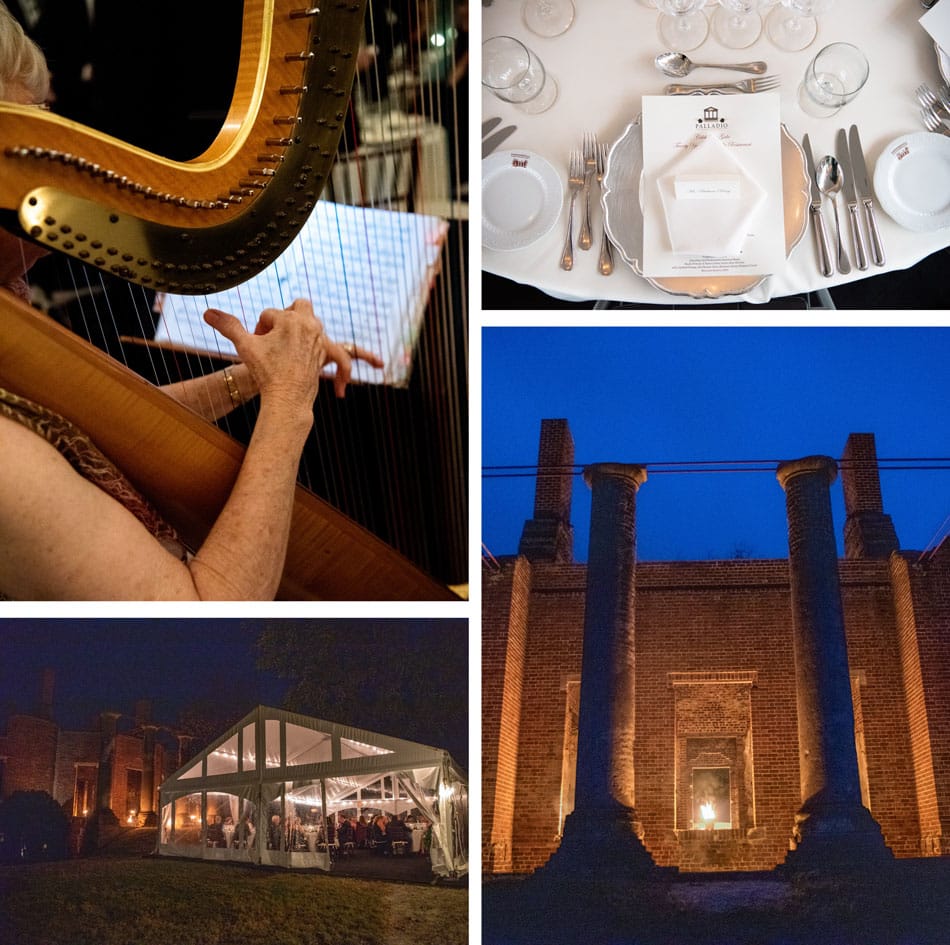 The first course began with Sommelier Alessandro Medici pouring a 2006 Viognier Reserve to pair with a beautiful North Carolina yellowfin tuna cured in Castello di Albola extra virgin olive oil and wrapped in roasted peppers. Next, guests enjoyed the Nebbiolo Reserve 2014 paired with a luscious parmigiano reggiano flan, West Virginia lagotto truffles and Barboursville farm-raised Berkshire coppa.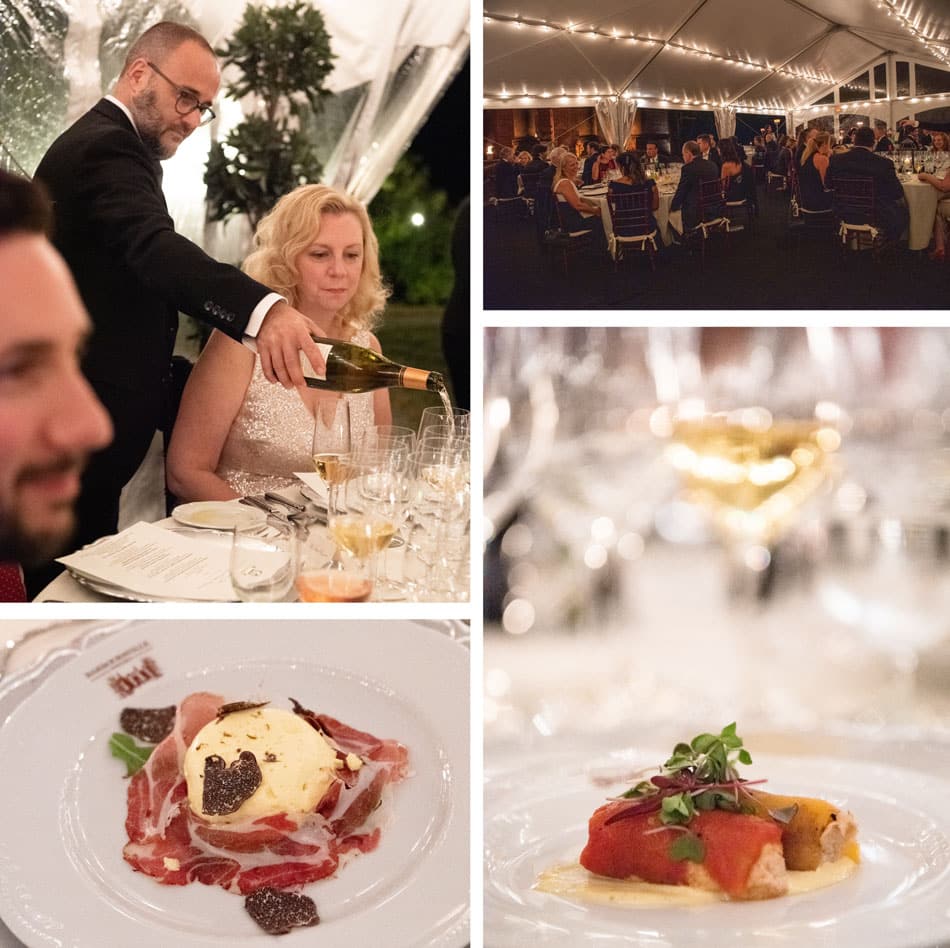 Medici then began decanting three prized reds from the winery's library vaults: the Cabernet Sauvignon Reserve 1998 from Double Magnums, the Octagon Fourth Edition 1999 (the year Palladio opened) and the Octagon 200th Anniversary Edition 2010. The sumptuous Cabernet Sauvignon paired beautifully with the braised veal ravioli in thyme-scented oxtail broth mixed with Cabernet Franc.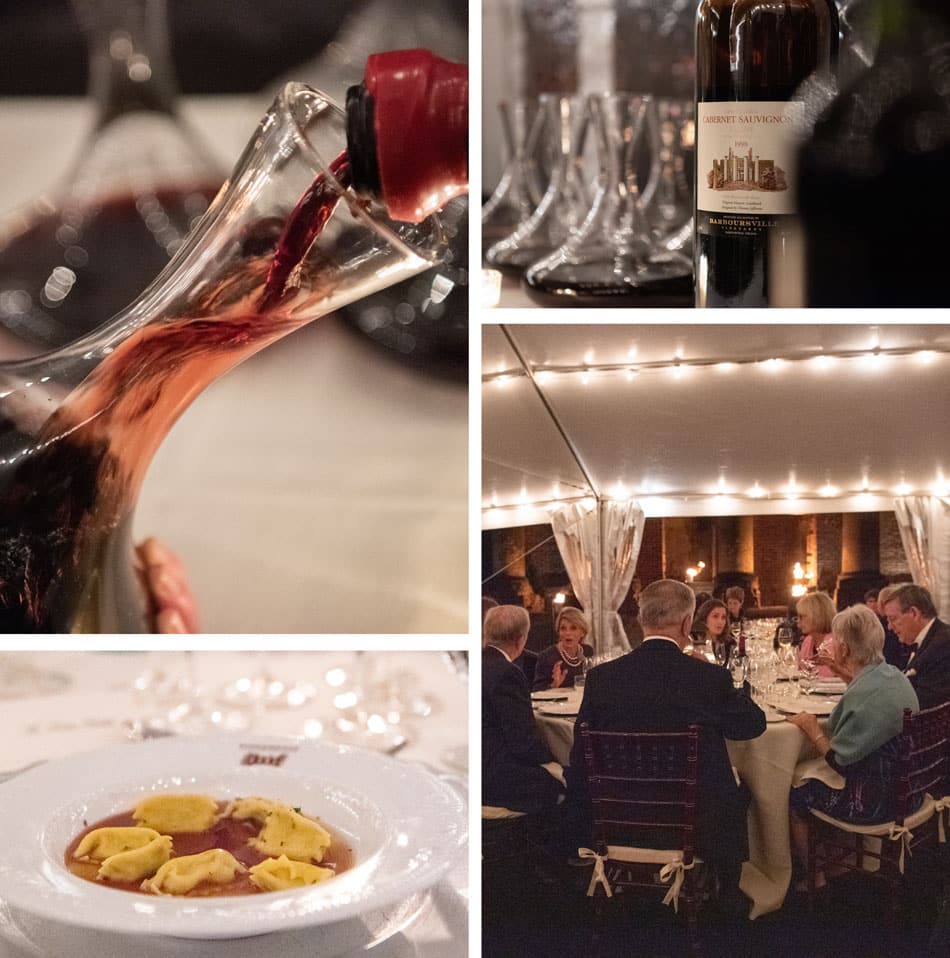 The two Octagon wines were served with the main course of licorice-glazed Retreat Farm lamb chops, supernova sunchoke puree, roasted Bella di Napoli squash and fairy tail eggplants—a dish the guests raved about. Both Octagons were sublime and paired wonderfully with the dish.
Last, but never least, the dessert course included a traditional tiramisu, a chocolate and Piedmontese hazelnut bunet and a Feudo Principi di Butera extra virgin olive oil cake with candied orange and Elysium citrus honey whipped cream. The dessert course was paired exquisitely with the delicious Malvaxia Reserve 2003.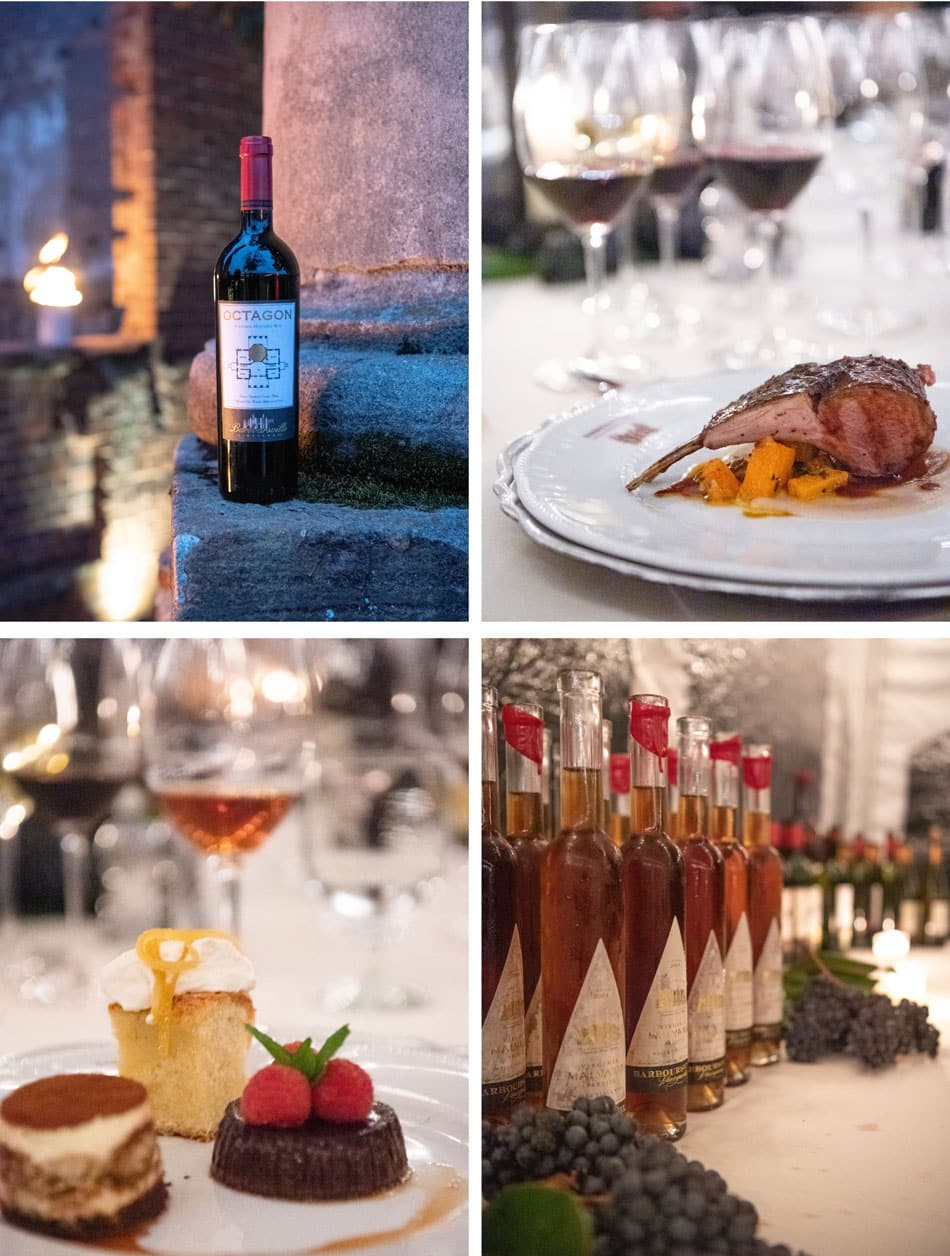 As the evening came to a close, Francesco Zonin gave a warm thanks to his mother Silvana and Luca's wife, Patricia, who were credited for their unwavering devotion and support for the many endeavors of Gianni and Luca, which, of course, includes the creation of Palladio. He then recognized Chef Crawford and the devoted staff of Palladio, many of whom have been with the establishment for years and are like family to both the Zonins and the patrons who enjoyed being a part of the special celebration.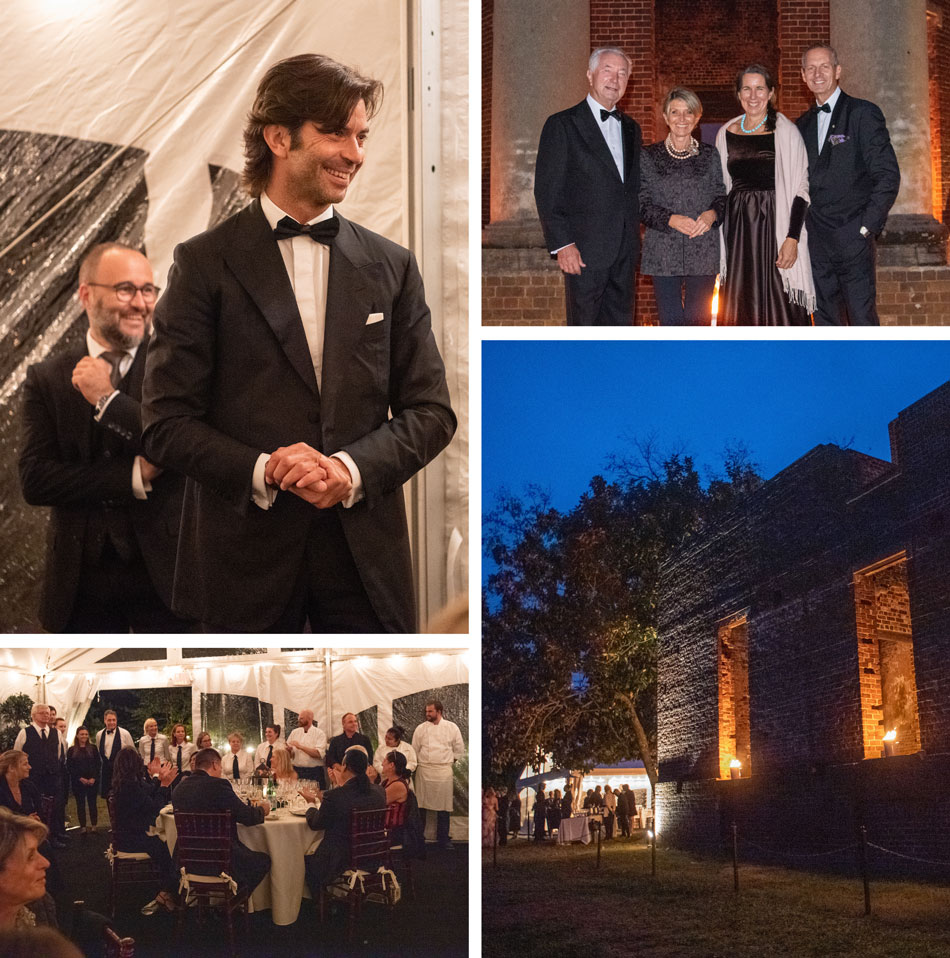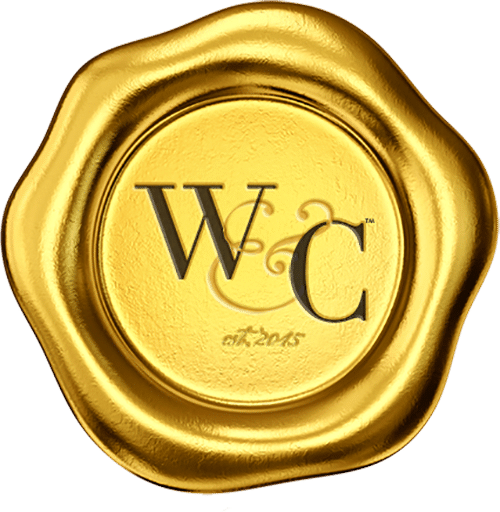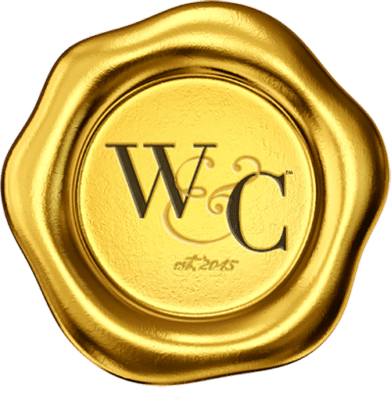 Virginia Wine & Country celebrates elevated living in Virginia Wine Country. Virginia Wine & Country Life is a semi-annual luxury print magazine with a full digital presence. The Virginia Wine & Country Gold Book is an annual guide to the top award-winning wines, wineries and experiences in Virginia Wine Country. The annual Virginia Wine & Country Wedding Planner is an art book of elegant Virginia weddings. The brand includes the Virginia Wine & Country Shop in Ivy, Va. It is a beautiful lifestyle boutique that brings the pages of the magazines to life. Virginia Wine & Country tells the stories of Virginia wineries, the farm-to-table movement, luxury travel, entertaining, art and the elegant country lifestyle. Ivy Life & Style Media also provides branding, web design and PR services for the wine industry.