Seen above among the ruins of the historic home of Gov. James Barbour (1175-1842) sits the 40th Anniversary limited edition of Barboursville Vineyards' premiere Octagon wine. This vintage proudly encompasses all the Zonin family set out to achieve when they broke ground in 1976 to establish the world-class vineyard and winery. The historic Barbour home was designed by friend and forefather Thomas Jefferson, and it includes the namesake octagon room. In a region where fine wine had yet to be made, Gianni Zonin (owner of the largest family-owned wine enterprise in Europe) set out to do what Jefferson himself began when he invited Italian native Philip Mazzei to his Monticello home to establish a vineyard and it failed. Some 40 years later, the Zonins gather to celebrate the anniversary of its groundbreaking and the release of its new limited edition Octagon vintage. Octagon is arguably Virginia's most celebrated wine.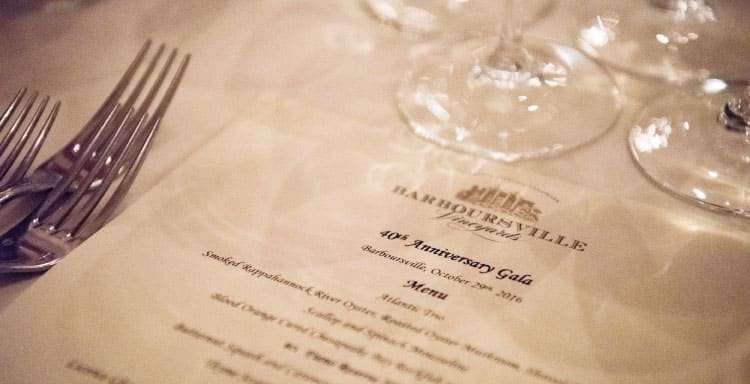 Wine & Country joined in celebrating Barboursville Vineyards' 40th Anniversary at its beautiful gala. The evening was an elegant black tie affair that began in the Octagon Room, where Barboursville Vineyards' Bruit Cuvee 1814 sparkling wine was served, and guests mingled in the library enjoying hors d'oeuvres. Wine & Country publishers, Robin Bethke (below, at far left) and Jen Bryerton (below, at far right) congratulated vineyard Owners Gianni and Silvana Zonin (below, left and center) who flew in from Italy to join the festivities and Winemaker Luca Paschina (below at right) by presenting them with a lovely framed photo of the 40th edition of Octagon.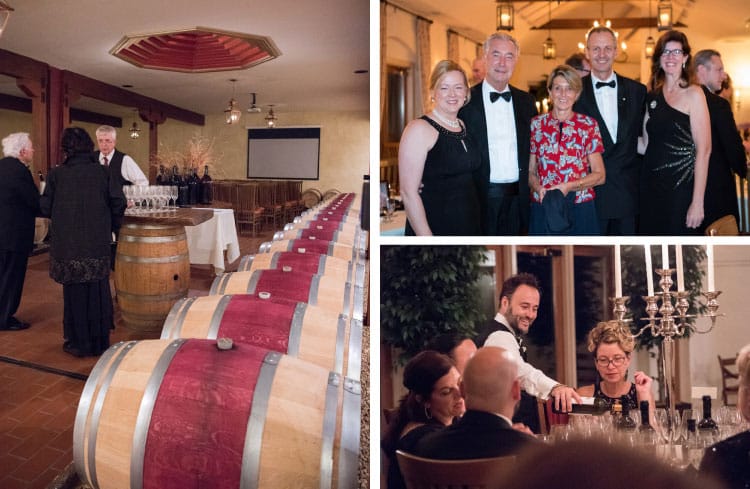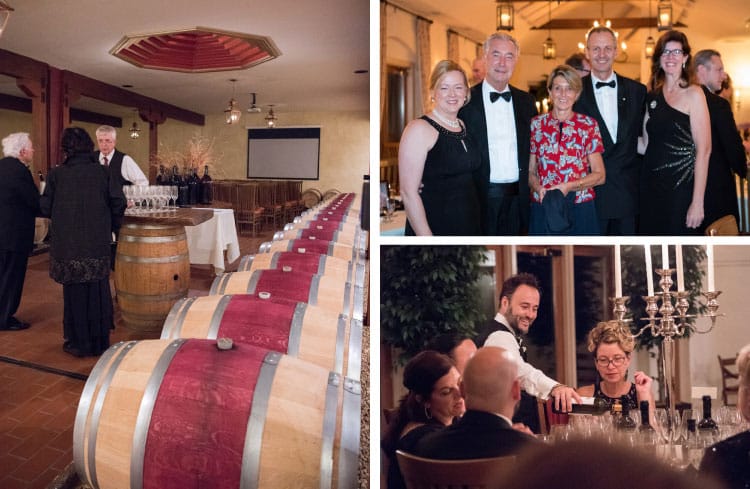 As guests took their seats Sommelier Professionista Alessandro Medici (above) began the evening's first course of smoked Rappahannock River oysters, scallops with spinach mousseline and blood orange cured Chesapeake Bay rockfish—prepared by Executive Chef Spencer Crawford—with the introduction of the vineyard's newest wine, Fiano Reserve 2015. The Fiano is an Italian white wine grape grown primarily in the south of Italy that Winemaker Luca Paschina introduced to Barboursville Vineyards' terroir in 2010. Fiano grapes are believed to be used in ancient Roman wines, and both Medici and Paschina hope it will continue to succeed here in Virginia as Jefferson would no doubt have appreciated.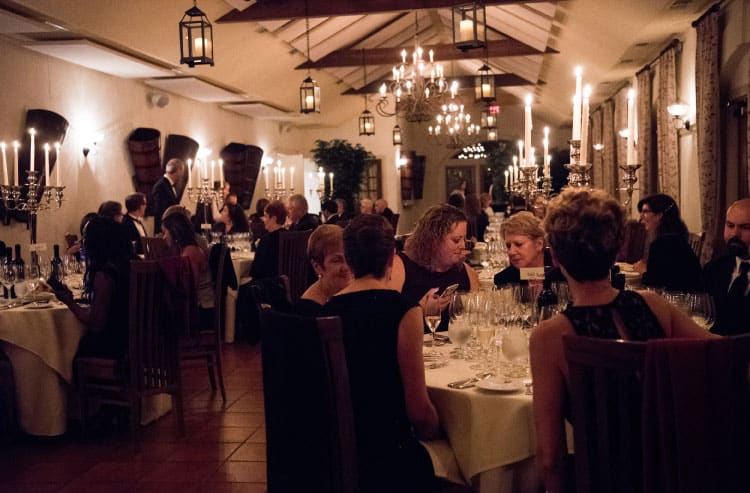 After a beautiful second course of butternut squash and Caramont Esmontonian "Raviolini del Plin" served in a thyme-scented vegetable broth with black truffles and paired beautifully with Nebbiolo Reserve 1998, owner Gianni Zonin, made a gracious and heartfelt speech. In it, he gave a toast to all those who have helped make Barboursville Vineyards meet the highest standards of excellence in both wine and food. Guests then enjoyed Chef Crawford's licorice glazed lamb chops, roasted estate grown "Supernova" sunchoke, and fava bean puree with Octagon demi-glace served spectacularly with both the newly released 40th Anniversary limited edition of Octagon 2014 and the beautifully aged Octagon 2010.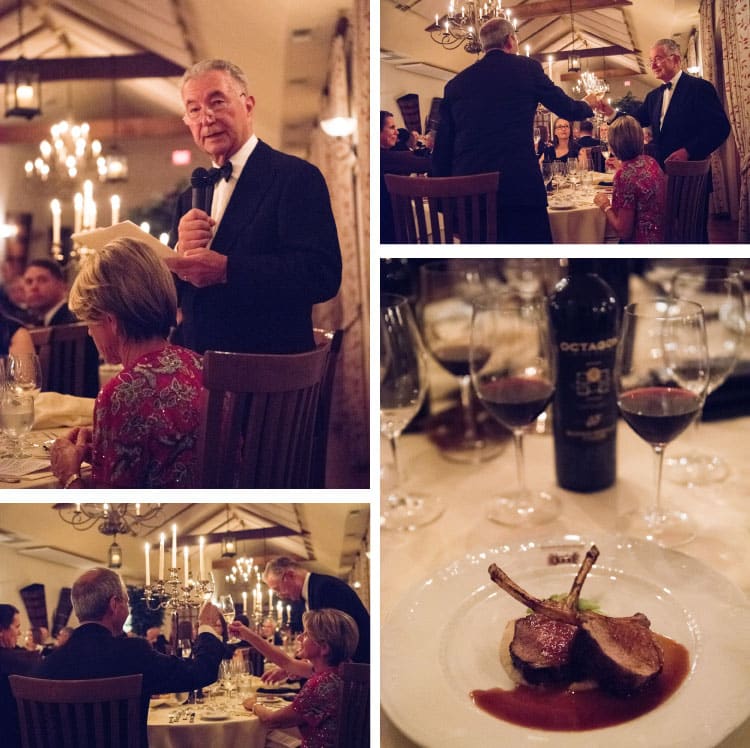 As Chef Crawford's dessert of Sperryville "Black Twig" apple and "Magnus" pear tarte tatin with Governor Barbour black walnuts and Barboursville 2001 Balsamic gelato was served and paired with Malvaxia Passito 2008, the guests applauded Chef Crawford, Sommelier Medici and the staff for a beautiful meal. And, lastly, as a terrific and generous surprise, the Zonins personally gifted each guest a boxed and signed bottle of the limited edition Octagon, concluding the lovely evening with a most gracious send off.
Read more here on Palladio Restaurant.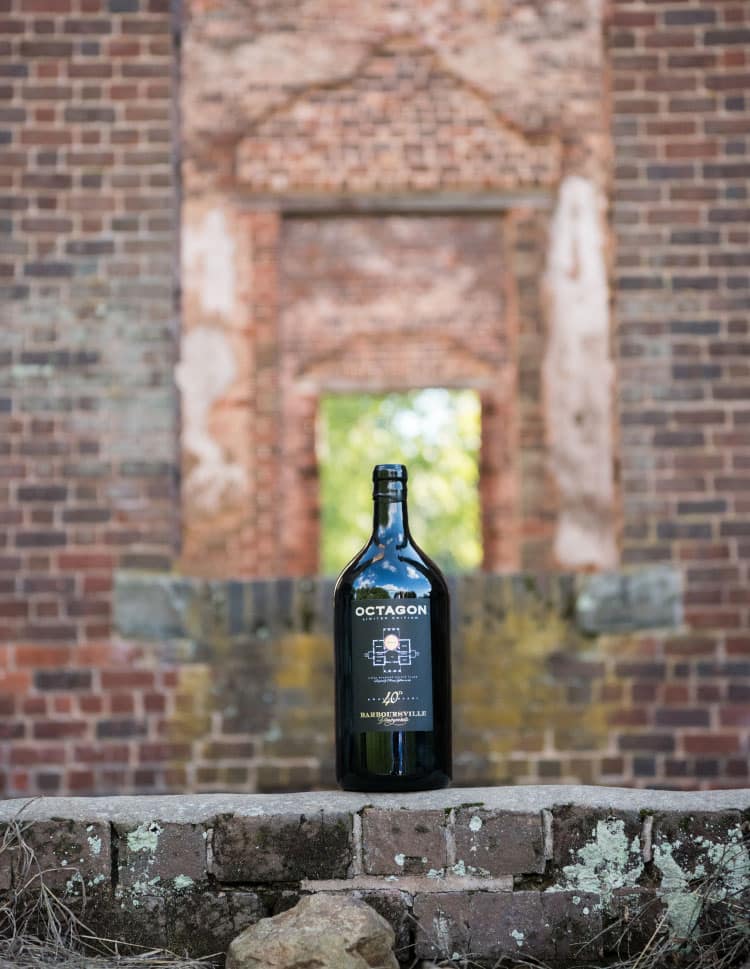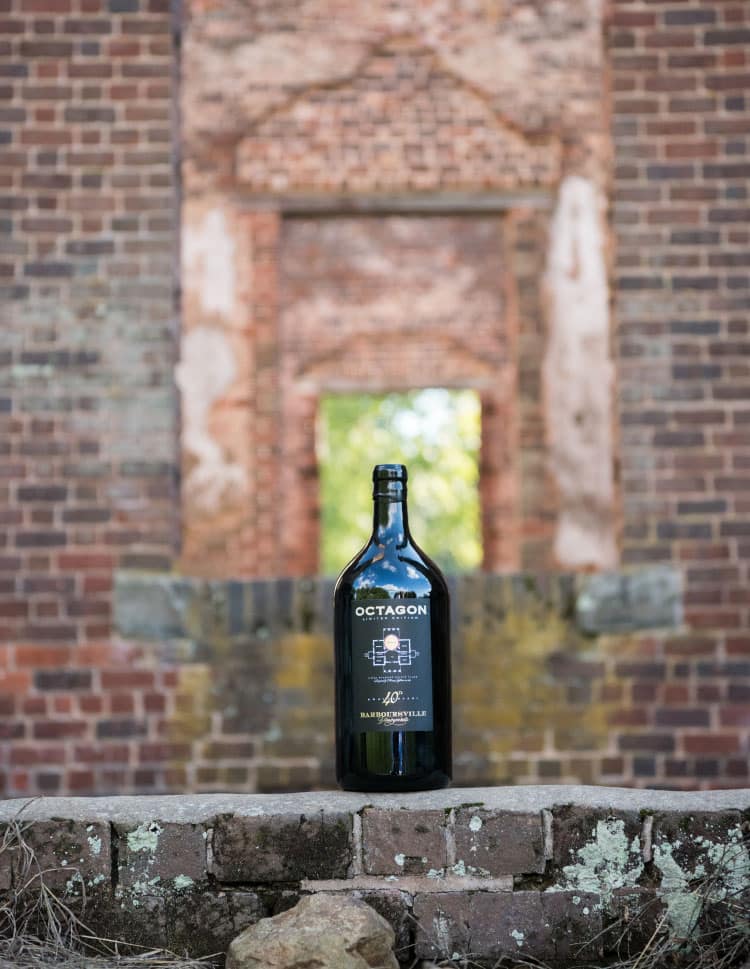 Octagon is considered our region's finest expression of what Virginia wines have to offer. Created by winemaker Paschina and first introduced in 1996, Octagon's success has garnered many accolades for Paschina. Among these awards are 20 Most Admired Winemakers in North America by Vineyard & Winery Management magazine, the country's 20 Leading Food and Wine Professionals by the James Beard Foundation, and his designation by the Italian Republic as a Commendatore in the Order of Merit in industry and culture. Paschina is considered Virginia's most decorated winemaker. He is from the Piemonte province in Italy, has been the winemaker and general manager of Barboursville Vineyards since 1990 and is now also an American citizen.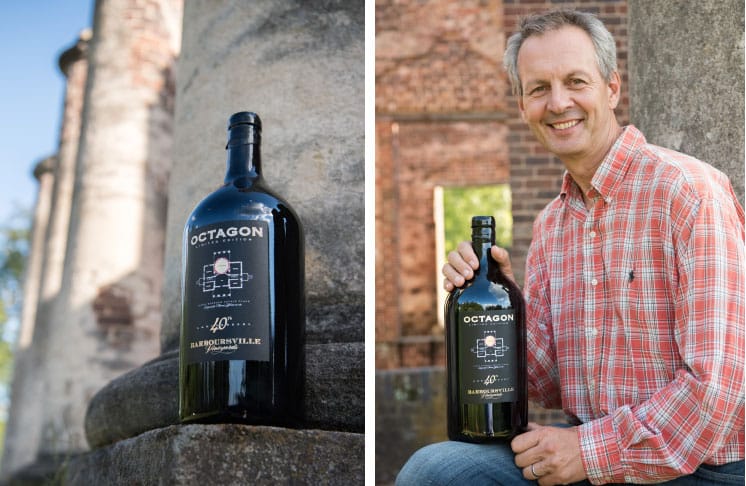 Read our interview with Paschina in Book 3 of Wine & Country Life. ~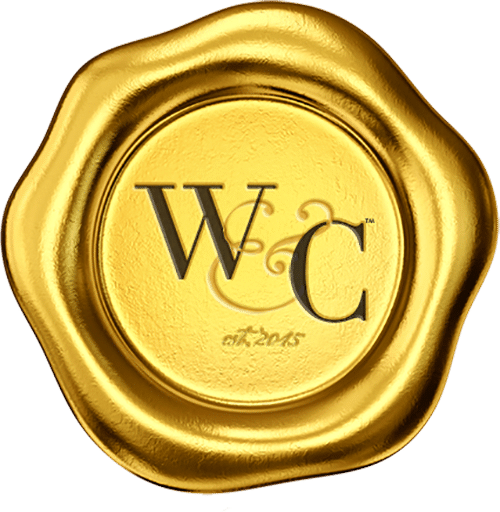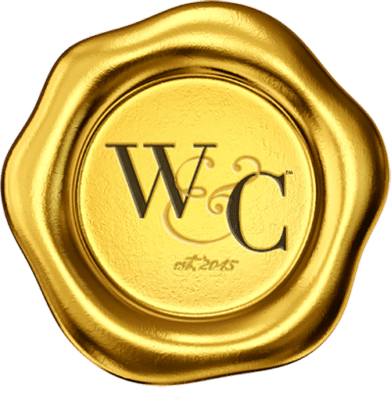 Wine & Country celebrates elevated living in Virginia Wine Country. Wine & Country Life, a semi-annual life & style magazine, and Wine & Country Weddings, an annual art book celebrating elegant Virginia weddings, are complemented by the Wine & Country Shop in Ivy, VA—a beautiful lifestyle boutique that brings the pages of the magazines to life. The Shop features over 40 Virginia artisans with everything from tailgating essentials and Dubarry attire to locally made foods and award-winning Virginia wines and craft beverages for your next event. Wine & Country covers the grape-growing foothills of the Blue Ridge Mountains from Lynchburg to Leesburg, including points in between like Charlottesville and Middleburg. Ivy Life & Style Media also creates other projects, including CharlottesvilleFamily.com, a collection of local resources including a popular calendar of events, family services guides and features on education, health and family day trips for parents and teachers in Charlottesville, as well as the CharlottesvilleWelcomeBook.com a guide to resources for Charlottesville tourists and newcomers.