With spring upon us, it's time to start planning and planting your garden. No matter whether you're looking to grow flowers from seed, start a vegetable garden or try your hand at something new, it might be time to invest in a greenhouse to provide the perfect environment for your particular needs.
If you're looking to kick-start your growing season with new and improved techniques, Alitex Greenhouses shares tips on how greenhouses can be a source of protection. If you'd like to grow beneath the glass year-round, consider heating and cooling the structure. Adding LED Grow Lights or a fan heater to your greenhouse provides an adjustable element to ensure a frost-free environment. Greenhouses come in a wide variety, therefore you can consult experts like Alitex when considering important elements like heat and ventilation, including ones that work well for particularly sensitive plants.
Two of the many benefits of owning a greenhouse are that you can grow plants from seed for your own garden and you can extend your overall growing season. At this time of year, you will want to plan your sowing schedule to maximize the use of your available space. It helps to start early by sowing a selection of vegetables, but don't forget to set up your space for succession planting so you get a nice steady harvest. When choosing which plants you want to grow, also consider how the internal structure and organization of your greenhouse will contribute to your own aesthetic and efficiency. Additional things to consider should be watering and sunlight needs, pests, ventilation, when to start certain crops, and growth time and harvest, as well as accounting for how many people you are trying to feed and understanding the common yield for each plant. Think, too, about planning a succession of flowers for your table décor or special days.
GROWING THROUGH WINTER
At the beginning of the year, it's safe to start sowing frost-tolerant plants in your greenhouse. Plants such as spinach, cabbage, lettuce and broccoli can endure significantly lower temperatures, so utilizing the greenhouse to grow these hearty vegetables either in pots or in raised beds is a benefit. If looking to transfer these outside, they can be replanted once evening temperatures stay above 30 degrees.
At the end of the year, other advantages can be continuing or extending your harvest on cold-tolerant plants like kale, carrots, brussels sprouts, arugula, parsley and scallions that you planted in mid-summer or mid-autumn. You can also use it to start seeds for spring or save transplants of heat-loving crops like tomatoes, peppers and cucumbers.
GROWING INTO SPRING
As the "official" planting season begins, you are safe to grow more tender plants in the greenhouse, such as melons, cucumbers, squash, tomatoes, zucchini and green beans. These plants need at least 8 hours of sunlight and warmer temperatures to thrive, and will die if exposed to frost. In Virginia, zones 6 and 7, the risk of frost is a persistent threat to outdoor gardening until roughly April 30 and can reappear in the fall between September 30–October 30. By planning your greenhouse project early, you can expect to get a jump on the sowing seasons without being at the mercy of Mother Nature.
SUMMER GROWING SEASON
If you started growing seeds in your greenhouse with the intent of moving them outdoors during summer, now is the time to do so. This will make room for your mid-summer crops and your winter harvest. If you want to keep your warm-loving crops in the greenhouse, be sure to watch the inside temperature to ensure they aren't overheating and that the humidity isn't too great. An overheated greenhouse invites mold and mildew, as well as dries out plant soil, so be sure to consider ventilation and airflow in your structure. Some warm-loving plants include bell peppers, blackberries, strawberries and raspberries, peppers, eggplant, tomatoes and garlic. You can also plant cucumbers, zucchini and squash now, too.
AUTUMN PLANTING
As the summer Virginia heat starts to ease up and the cooler weather returns, you can begin your second crop of cool-season vegetables in the greenhouse. Cool-season plants like beans, beets, radishes, broccoli, brussels sprouts, turnips, collards, green onions, cauliflower, snow peas and kale are hardier, so you shouldn't need to keep your greenhouse heated. Growth will slow down as temperatures and day length decrease, but you can still have plenty of crops to enjoy near the holidays.
When planning for greenhouse gardening, there are a few things to consider with each crop: common yields; how and where to plant; when to plant; how to start; what it needs; growth time and harvest. For instance, Cherry Tomatoes will produce dozens upon dozens on average, while larger tomato varieties will generally produce 15 to 20 fruits per plant. No matter whether you are growing them in containers, raised beds or in the ground, be sure to support them with a trellis or cage. You can begin planting them in a greenhouse that is heated earlier in the season, but refrain from planting them outdoors until after the last frost in your area. Tomatoes do best with six hours of full sun but can tolerate afternoon shade in very warm climates. This fruit generally takes roughly 40–50 days after planting, and once they are bright red and firm to the touch, they are ripe. If a few drop before they are ripe, place them in a paper bag to ripen, rather than in the sun which can cause them to rot.
See our Home & Garden page for more inspiration and our Wine & Country Shop for gardening tools, supplies and décor. If a greenhouse and/or year-round planting sounds like something for you, read more about Alitex Greenhouses.  ~
Top Image: Waterperry Farm by Robert Radifera | All Other Images: Alitex Greenhouses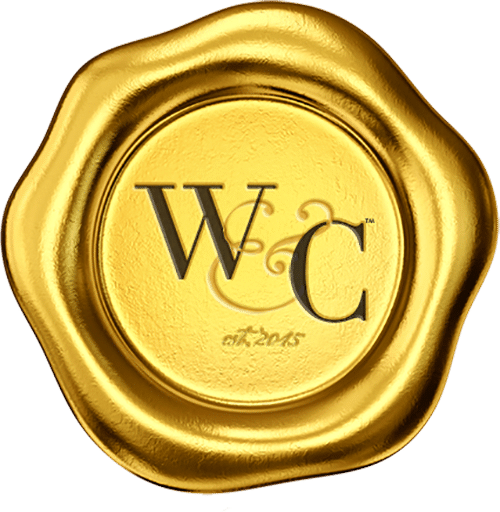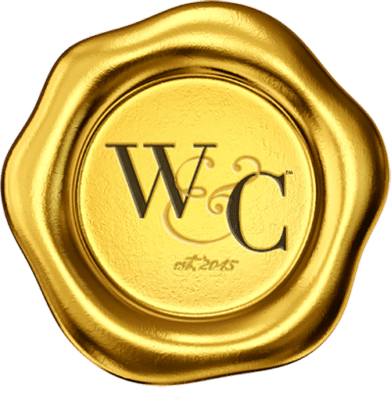 Virginia Wine & Country celebrates elevated living in Virginia Wine Country. Virginia Wine & Country Life is a semi-annual luxury print magazine with a full digital presence. The Virginia Wine & Country Gold Book is an annual guide to the top award-winning wines, wineries and experiences in Virginia Wine Country. The annual Virginia Wine & Country Wedding Planner is an art book of elegant Virginia weddings. The brand includes the Virginia Wine & Country Shop in Ivy, Va. It is a beautiful lifestyle boutique that brings the pages of the magazines to life. Virginia Wine & Country tells the stories of Virginia wineries, the farm-to-table movement, luxury travel, entertaining, art and the elegant country lifestyle. Ivy Life & Style Media also provides branding, web design and PR services for the wine industry.