We at Ivy Life & Style Media and Wine & Country Life would like to extend our deepest condolences to the Crandall family for the passing of Devils Backbone Brewing Company's founder Steve Crandall, as well as express how thankful we are for his influence in the growth of Virginia's craft beverage industry.
In Honor of Founder Steve Crandall
Crandall was a leader, philanthropist, outdoorsman and craft beer pioneer whose efforts to lobby for legislation helped transform the brewery and the craft beverage industry into the movement you see today. A former Brewers Association board of directors member, Crandall chaired the association's market development committee during his time on the board. He also helped form the Virginia Craft Brewers Guild and was a builder, who founded Tectonics II Custom Homes with his father in 1982. In honor of his legacy, Anheuser-Busch is making a donation of $30,000 in his name to the Virginia Department of Wildlife Resources.
Today, Devils Backbone Brewing Company is the largest craft brewery in Virginia and is one of the most award-winning breweries in the country. Their prestigious collection of national awards includes, but is not limited to, 27 Great American Beer Festival medals, 7 World Beer Cup awards, and 15 Virginia Craft Brewers Fest medals with three consecutive "Best of Show" titles. In 2014, the brewery won the titles "Mid-Sized Brewing Company" and "Brew Team of the Year" at the Great American Beer Festival (GABF), the largest brewing competition in the world. The company also received GABF awards in 2013 for "Small Brewing Company of the Year" and "Small Brewing Company Brewer of the Year," in addition to "Small Brewpub" and "Small Brewpub Brewer of the Year" in 2012.
Devils Backbone Brewing Company's beers and spirits are no strangers to awards, too. In 2016, Devils Backbone was honored with two gold medals at the GABF, bringing the brewery's total medals to 31. Its flagship beer, the Vienna Lager, has won four GABF awards, three Australian International Beer awards and two World Beer Cup awards. More recently, their Virginia Pine Gin won a platinum award in the gin category and a 2020 Consumer's Choice Award at the SIP International Spirits Competition. Their Orange Smash, a canned ready-to-drink cocktail, also won a Silver Award in the pre-mixed/ready-to-drink category.
Featured in Book 9 of Wine & Country Life, Devils Backbone Brewing Company shares how a dream grew into a go-to destination for travelers and locals alike. Read on for some of the original article from Book 9.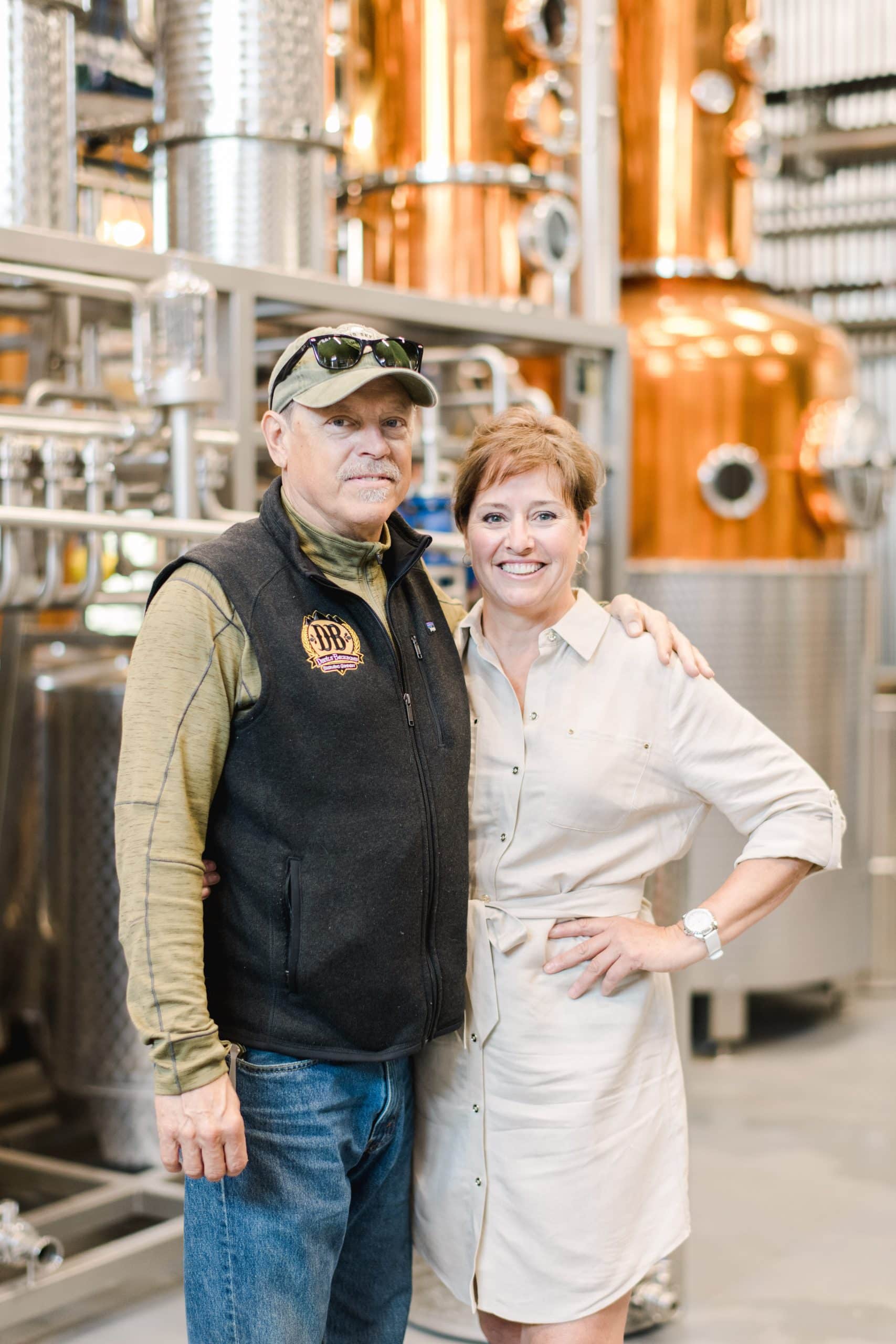 The History of Devils Backbone Brewery
"Since Steve and Heidi Crandall began Devils Backbone Brewing Company in 2008, it has become a sought-out destination for beer lovers up and down the East Coast. The brewery has even welcomed beer connoisseurs from as far as Scotland and China.
Similar to many family-run craft breweries, this enterprise has grassroots beginnings. The name Devils Backbone is the same name that surveyors, including Thomas Jefferson's father, named the mountain region almost 300 years ago.
The idea for the brewery took root during the Crandall's ski trip in the Alps, where they tried their first craft beer—a German Weisse. 'People did tell Steve he was crazy,' Heidi shares. 'He bought a book on how to build a brewery and, of course, one of the things it outlined was that you needed a certain density of population.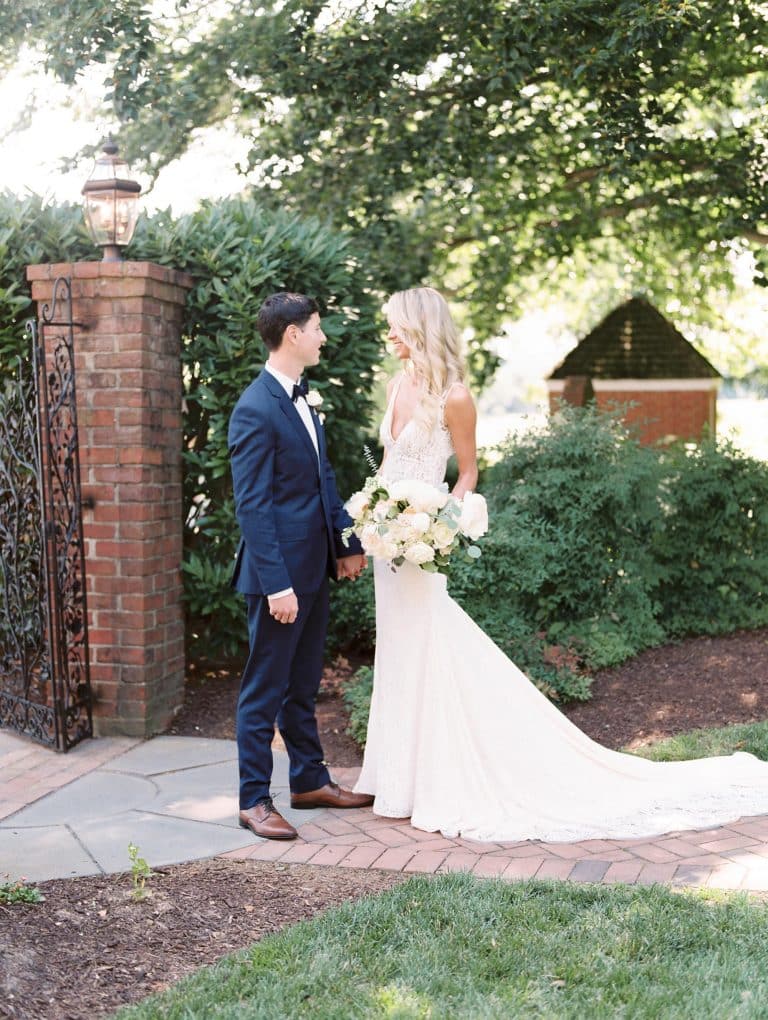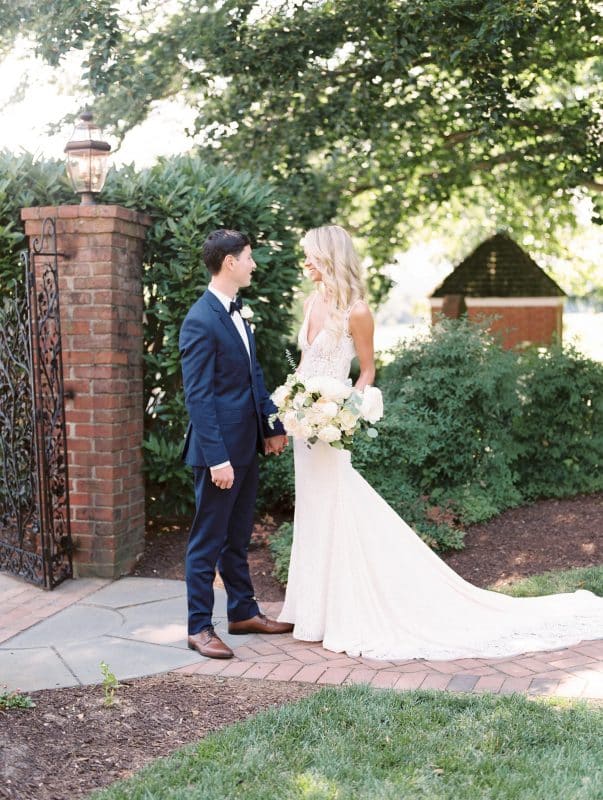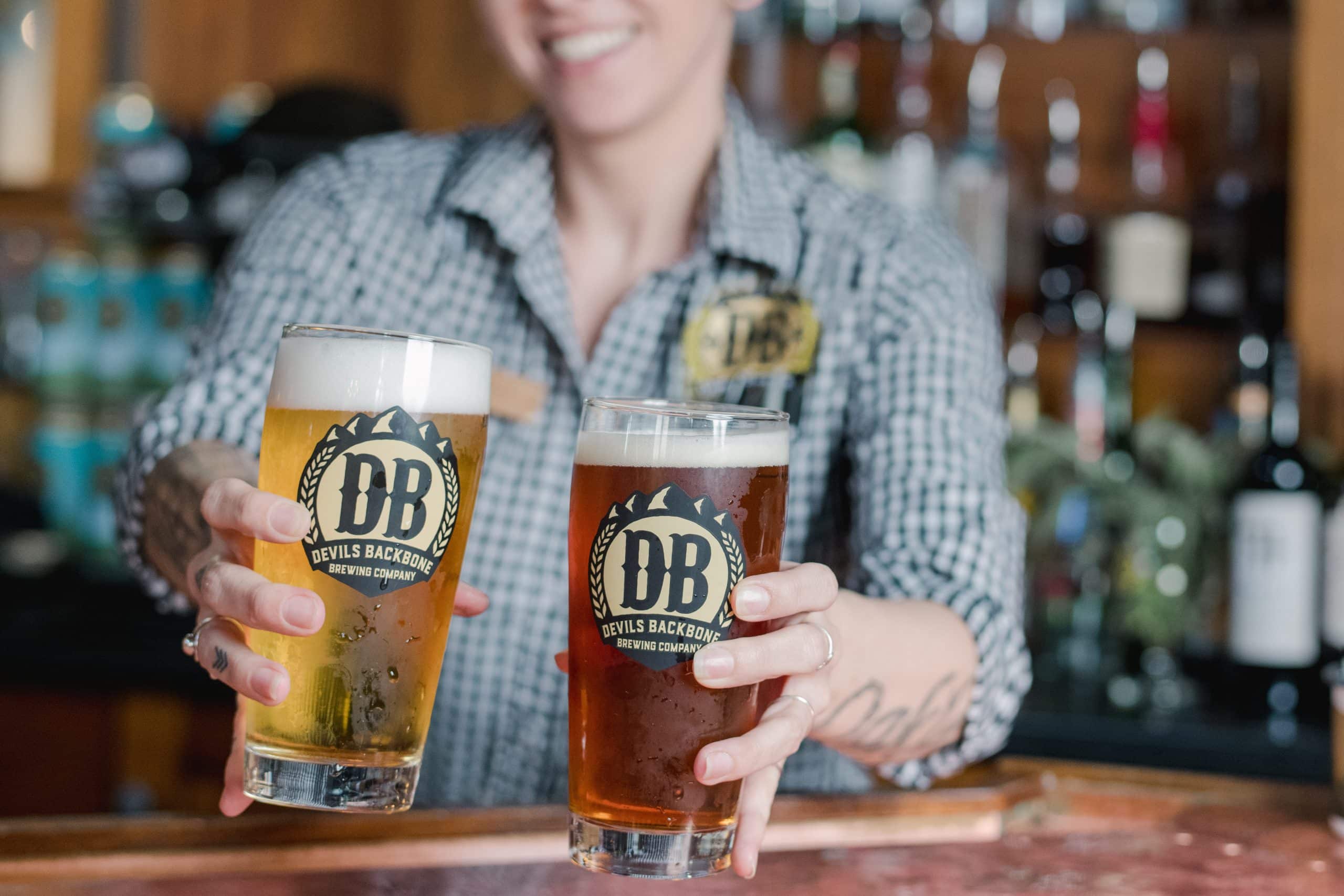 It seems that what the couple had stumbled upon was the perfect recipe of success for a then fledgling industry. The ingredients included: chance, timing, entrepreneurship and, of course, quality beer.
At Devils Backbone Brewing Company, every single beer has its own unique recipe and brewing process. With a focus on the traditions of Germany, Belgium and England, the team still uses the German-designed Zieman-Miyake system they began with in 2008. That process pumps out a substantial amount through its 120-barrel fully automated, high-tech German Rolec brewing system.
With products being sold in 13 states in addition to Washington, D.C., Devils Backbone Brewing Company also has its American IPA available in major grocery retailers across the United Kingdom.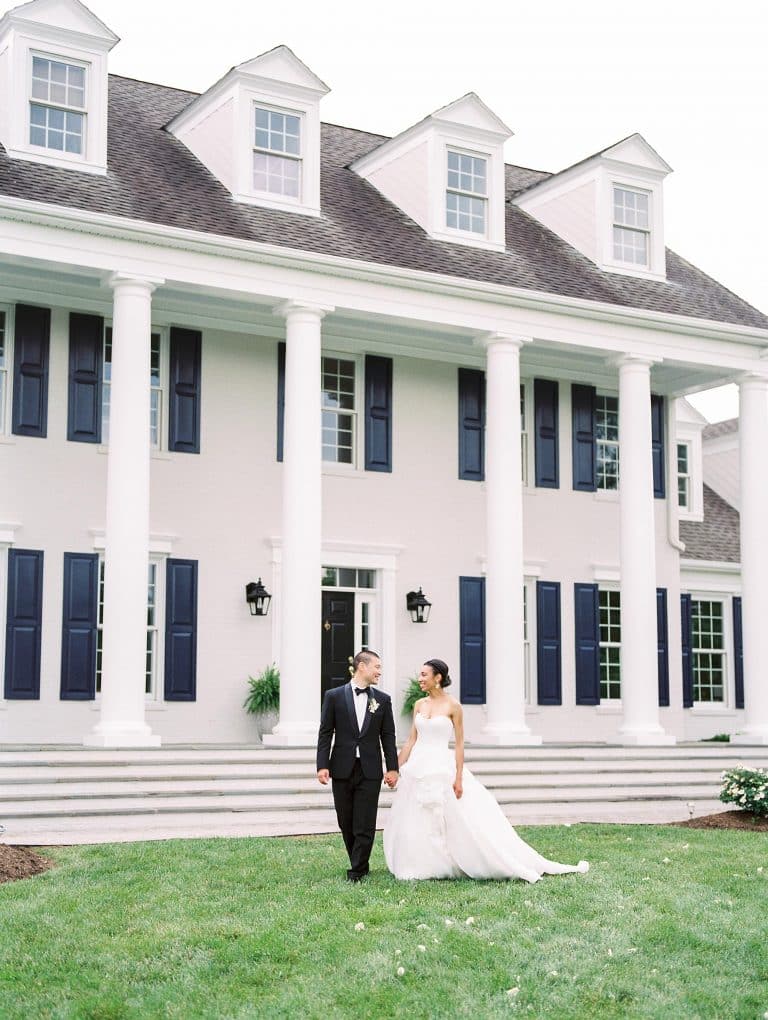 Devils Backbone's Expansion with Anheuser-Busch
What they do seems to be working. Working so well, in fact, that they caught the eye of industry powerhouse Anheuser-Busch InBev, to which after much thought and discussion, they sold in 2016.
'It was the right decision for us,' Steve shares. They can still manage all of the operations, while also being able to expand in ways that they couldn't have before. 'Our plans just sat, and we put our funding where priorities needed it. Then, we were approached by InBev and we had a dream list, you know, a vision of what we wanted to see completed,' he adds.
Although still very much in its infancy, the Devils Backbone Distilling Co. has already started to produce award-winning spirits with the help of distiller Matt Casto, including Virginia Pine Gin and Nelly's Apple and Pear Brandies. Ever the entrepreneur, Heidi has big plans for the distillery's future, including collaborations with their beers, and a foray into aged spirits like whisky and rum, which Heidi refers to as 'the browns.'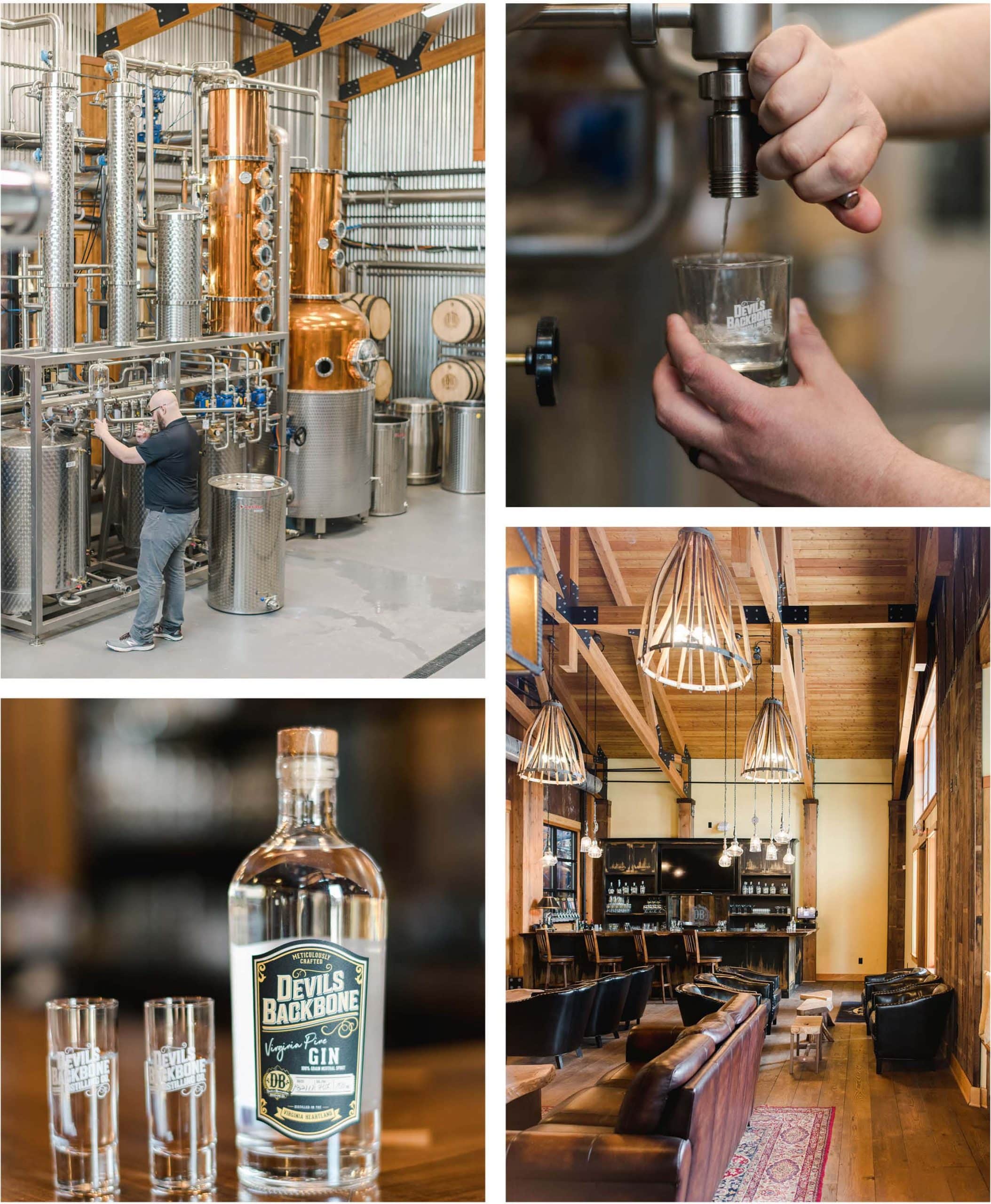 The recent growth and expansion of the brewery have made the business a multi-faceted getaway destination. Guests are now able to stay right on the property and enjoy food, spirits, music, cigars, hiking trails, beer and more without ever leaving the grounds. Alongside the many buildings on the property, some of which include The Oak Grill, the Outdoor Grill and The Shanty—are hoop houses and gardens, where the kitchen is able to grow vegetables, flowers, fruits and herbs.
'What's really cool is that InBev is a global company, so now, we get to collaborate with people all over the world. We're all behind a common cause and a common business and that's really quite unique. It's an amazing thing to get people to understand each other better,' Steve adds. 'All types of people from all over the world come to Nelson County, which is a very rural county; they get to interact along with the community who maybe don't travel as much. That's such a neat asset and just makes it such a unique place.'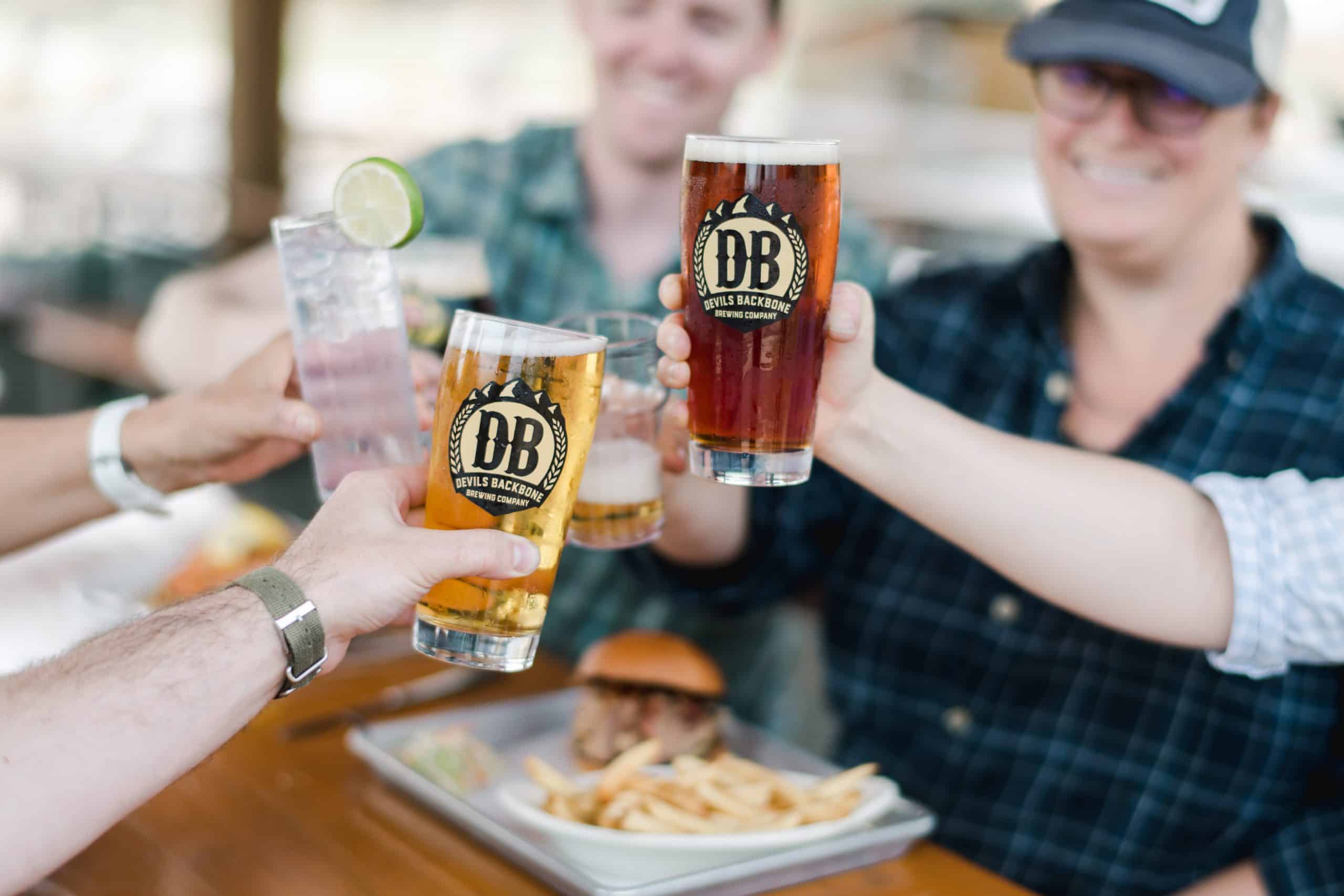 Devils Backbone's Future Vision
With over 200 staff currently employed, the future of Devils Backbone Brewing Company is looking promising, with potential plans to bring some of the community spirit to other parts of Virginia. 'It would be great to touch more people than we already do,' Heidi says. 'You see a lot of happy people in this business.'" ~
This article originally appeared in Book 9 of Wine & Country Life. Start your subscription here or give a gift subscription here.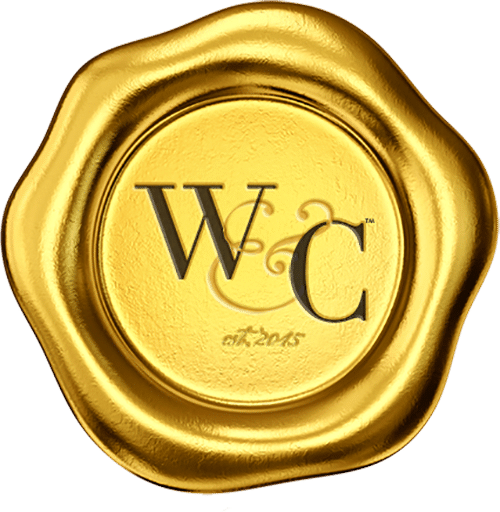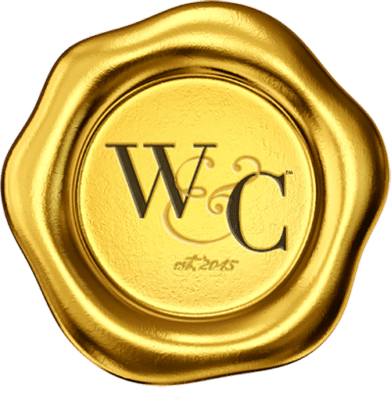 Virginia Wine & Country celebrates elevated living in Virginia Wine Country. Virginia Wine & Country Life is a semi-annual luxury print magazine with a full digital presence. The Virginia Wine & Country Gold Book is an annual guide to the top award-winning wines, wineries and experiences in Virginia Wine Country. The annual Virginia Wine & Country Wedding Planner is an art book of elegant Virginia weddings. The brand includes the Virginia Wine & Country Shop in Ivy, Va. It is a beautiful lifestyle boutique that brings the pages of the magazines to life. Virginia Wine & Country tells the stories of Virginia wineries, the farm-to-table movement, luxury travel, entertaining, art and the elegant country lifestyle. Ivy Life & Style Media also provides branding, web design and PR services for the wine industry.