Shakespeare fans made a joyous return to Barboursville Vineyards in 2019 after a 13-year hiatus. They were there for a magical evening of wine and open-air theater by Four County Players set at the foot of the striking Barboursville ruins. The historic boxwood garden made a perfect backdrop for the fairies of William Shakespeare's A Midsummer Night's Dreams.
Living History at a Virginia Winery
The ruins were once the home of Virginia Governor, U.S. Senator and Secretary of War, James Barbour (seen in portrait below). He built the home with the help of friend and colleague Thomas Jefferson. It was one of Virginia's finest estates. The Barbour mansion had eight rooms and featured a striking vaulted octagonal drawing room. The room was reminiscent of Jefferson's home at Monticello. Construction finished in 1822 but it tragically burned down on Christmas Day in 1884. The Barbour family then took up residence in the adjacent structure.
Captivated by the historic crumbling brick walls and Doric columns, Italian oenologist Gianni Zonin purchased the property in 1976. He'd had a vision of such a property on American soil in a dream. Zonin is heir to a large family wine enterprise in Italy. Established in 1821, the family owns many wine properties throughout Italy. Zonin brought his deep knowledge of winemaking to Virginia and is credited as the founder of Virginia's modern winemaking industry.
The remnants of Barbour's home, a designated National Historic Landmark, have become the centerpiece of Barboursville Vineyards. The talented wine-making team produce award-winning wines on the estate. Their excellence has made a name for Virginia's wine industry worldwide. The Palladio fine dining restaurant and the 1804 Inn and Cottages provide luxury accommodations for guests who come to experience some of Virginia's best wines.
"Good company, good wine, good welcome can make good people."
–

Henry VIII

by William Shakespeare

Thomas Jefferson's design of the octagonal room within the ruins was the inspiration for their prestigious wine, Octagon. Octagon is a blend of estate-grown Bordeaux varietals: Merlot, Cabernet Franc, Cabernet Sauvignon, and Petit Verdot. Head winemaker, Luca Paschina, produces this prestigious wine only in fine vintages, and with the most astute selection from the harvest. Enjoyed by notable figures from the Queen of England to the President of the United States, Octagon's award-winning stature is unparalleled.
Dinner and a Show at Barboursville Vineyards
Together, Four County Players and Barboursville Vineyards make this an unforgettable experience. Guests enjoy delectable picnics packed by Barboursville Vineyards' award-winning Palladio Restaurant. Food truck fare is also available and of course delicious Barboursville wines. Four County Players provide musical performances before the curtain goes up. During intermission, characters from the play wander the audience to amuse guests.
Outdoor Theater in Central Virginia
Four County Players is Central Virginia's longest-running community theater group. They began performing at the Historic Barboursville Ruins in 1990. The performances went on hiatus in 2006 due to wear and tear on the historic venue and returned in 2019. In 2022, after another pause during the COVID-19 pandemic, they are back on stage. This is their 50th Anniversary Season and the 200th anniversary of the completion of the original Barbour mansion. The show marking their return is Shakespeare's gender-bending romantic comedy As You Like It. The boxwood garden setting will make it a fitting play for this gorgeous outdoor venue.
Shakespeare has a long history of outdoor performances. In the 1500s, Shakespeare himself belonged to a theater company that built the first purpose-built playhouse. This was the famous Globe Theatre, a roofless building like the sporting arenas that theater troupes of the time used as temporary venues. The Globe, much like the Barboursville mansion, also burned down. It happened during an ill-fated special effects attempt in a performance of Henry VIII (quoted above.)
Shakespeare at the Ruins celebrates theater as pioneering Americans experienced it. Audiences eat dinner under the stars surrounded by family and friends. With the incredible wine collection at their fingertips, they soak in the vista and the performance. It's no wonder the return of this Virginia tradition is highly anticipated. Purchase tickets here and head to our events calendar for more local theater events. ~
R. L. JOHNSON is our co-publisher and creative director. Bethke studied at the prestigious ArtCenter College of Design and began her career as a professional photographer in Los Angeles. She moved into graphic design and art direction when she relocated to Charlottesville in 1994. As our company's co-founder and visionary, she enjoys all aspects of storytelling.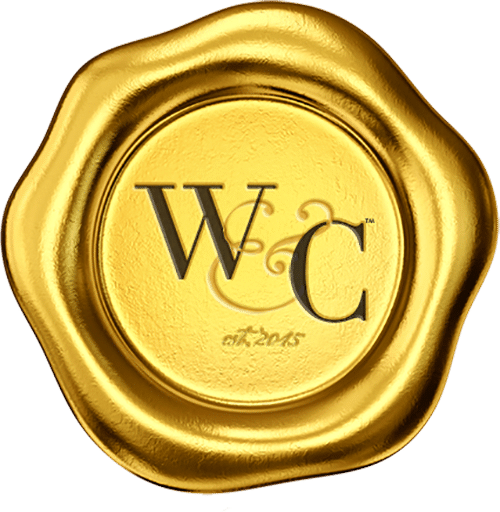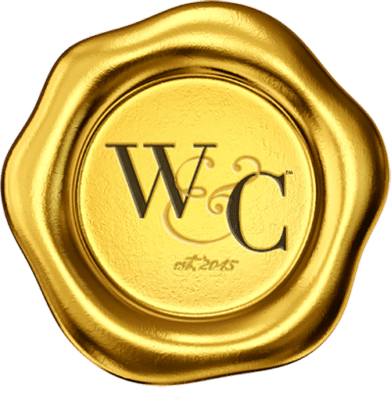 Virginia Wine & Country celebrates elevated living in Virginia Wine Country. Virginia Wine & Country Life is a semi-annual luxury print magazine with a full digital presence. The Virginia Wine & Country Gold Book is an annual guide to the top award-winning wines, wineries and experiences in Virginia Wine Country. The annual Virginia Wine & Country Wedding Planner is an art book of elegant Virginia weddings. The brand includes the Virginia Wine & Country Shop in Ivy, Va. It is a beautiful lifestyle boutique that brings the pages of the magazines to life. Virginia Wine & Country tells the stories of Virginia wineries, the farm-to-table movement, luxury travel, entertaining, art and the elegant country lifestyle. Ivy Life & Style Media also provides branding, web design and PR services for the wine industry.