Situated on 40 beautiful rolling acres right off scenic Route 15 and just a few miles from the town of Orange, The Inn at Willow Grove is a place where history and luxury come together, creating an ideal romantic getaway in rural Central Virginia. From the historic manor's revivalist columns to the elegant portico, landscaped gardens and plantation-like grounds, there is something distinctly Virginian about the Inn at Willow Grove.
The History of Central Virginia's Inn at Willow Grove
The historic manor dates back to 1748, when it was owned by local surveyor Joseph Clark, and was already an established plantation before the United States even existed. Through the years, various parties enlarged and renovated it. It was at times a working plantation and a lodge, but did not emerge as a high-end luxury boutique inn until Charlene and David Scibal purchased it in 2008. What started as a simple grocery-shopping trip turned into so much more when the Scibals noticed a "for sale" sign on the somewhat dilapidated historic property. The couple took a leap of faith and spent two years reconstructing, restoring, renovating and decorating the Inn.
"Their passion has always been to restore homes and properties in disrepair," says General Manager Matthew Scibal, who is also the couple's son. "The opportunity arose to rehab the property, and the initial motive was not to create an inn. Through the construction, however, the focus shifted from just fixing the property to creating a high end boutique hotel."
Personal Touches of Comfort and Luxury
Since 2010, guests have enjoyed high-level customer service, including personal butler service and chic accommodations, four-star dining and old Virginia charm.
The Inn boasts 10 boutique rooms, 10 luxury suits and 5 premiere suites and cottages, all well-appointed luxury rooms decorated under the direction of Charlene Scibal, whose background in the art world is evident in each of the airy, modern rooms. The owners describe each room's décor as "plantation chic." The old schoolhouse, the oldest in Orange County, is listed on the National Registry of historic properties and has been converted into a luxury suite; other rooms are spread throughout the property with four in the historic manor and several others in the east and west carriage houses. Every morning, guests are treated to fresh beignets and coffee, a special touch from Charlene, who is a New Orleans native. Within the historic manor, there are several parlors for guests to sit and relax, as well as plenty of outdoor patios and spaces to take in the sprawling grounds.
Award Winning Farm-to-Table Restaurant
No description of the Inn at Willow Grove would be complete without a discussion of Vintage, the Inn's award-winning, four-star restaurant, which features local, regional fare. In fact, most of the dishes offered contain ingredients locally sourced from nearby farms and menu options are seasonal depending on availability. The ambience at Vintage is a perfect fusion of modern and classic; traditional furniture blends beautifully with modern pieces of art, creating a romantic, intimate place to dine. The restaurant is located at the garden level of the main house and includes private rooms and a pub area.
Vintage also offers private chef's tastings that offer a closer look into the restaurant's culinary practices and food selection. Guests also have a variety of menus to choose from when dining, including lunch and dinner, pub, Sunday brunch and desserts.
Willow Grove's Luxury Spa
Those looking for a bit of deep relaxation can book a massage or treatment at the Mill House Spa, 3,000 square feet of utter luxury. The spa is located next to two of the private guest cottages, built to resemble a red barn and working water wheel intended to fit with the inn's communal village concept. They offer private treatments, a couple's suite, and a heated saltwater pool. Poolside food and beverage service is also available to patrons.
The spa blends both an urban and a rustic aesthetic to create a modern and warm feel to the atmosphere. Guests can choose from a variety of massages, scrubs and wraps and face treatments that vary in length and speciality.
Attractions Near The Inn at Willow Grove
Visitors interested in exploring have plenty of activities to choose from, including three presidents' homes, the nearest being Montpelier, James Madison's historic residence. Just a bit further away, guests will find George Washington's Mount Vernon, James Monroe's Highland and Thomas Jefferson's Monticello. Hiking trails through the mountains abound, including several that pass by local wineries for a respite. The Inn at Willow Grove is located near Gordonsville, which is a perfect place to enjoy a weekend getaway. In the nearby town of Orange, the owners of the Inn at Willow Grove also operate an American bistro called Forked on Main and a boutique home decor shop, Objects on Main, which is curated by Charlene in the same way as the rooms at The Inn at Willow Grove. Those looking for a traditional Virginia wine-tasting experience can hit the Monticello Wine Trail and stop by one of the many local wineries. The Inn at Willow Grove even offers touring packages with nearby wineries. No matter which direction visitors want to travel, they will find beautiful views and history galore.
Virginia Wineries Near The Inn at Willow Grove
The Inn at Willow Grove has come a long way since 2010, and they don't intend to stop there. We look forward to whatever expansion plans they have for the future. ~
JISEL PERILLA has worked in Panama and Colombia and has written for many publications including Frommers, the internationally-famed travel guides.
R. L. JOHNSON is our co-publisher and creative director, Robin Johnson Bethke, who began her career as a professional photographer in Los Angeles before moving into graphic design and art direction when she relocated to Charlottesville in 1994. As our company's co-founder and visionary, she enjoys all aspects of the publishing process from story conception to graphic design to photography. Her work is often seen in many of our publications.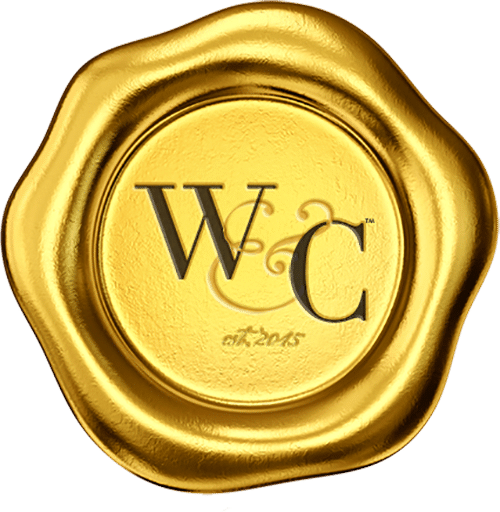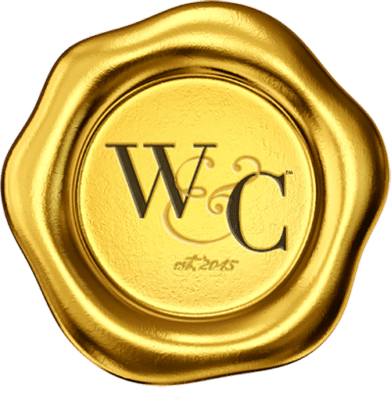 Virginia Wine & Country celebrates elevated living in Virginia Wine Country. Virginia Wine & Country Life is a semi-annual luxury print magazine with a full digital presence. The Virginia Wine & Country Gold Book is an annual guide to the top award-winning wines, wineries and experiences in Virginia Wine Country. The annual Virginia Wine & Country Wedding Planner is an art book of elegant Virginia weddings. The brand includes the Virginia Wine & Country Shop in Ivy, Va. It is a beautiful lifestyle boutique that brings the pages of the magazines to life. Virginia Wine & Country tells the stories of Virginia wineries, the farm-to-table movement, luxury travel, entertaining, art and the elegant country lifestyle. Ivy Life & Style Media also provides branding, web design and PR services for the wine industry.