Just a short, scenic drive from Charlottesville, Gordonsville makes for the perfect weekend trip; and despite its size, it offers many different eye-catching restaurants, attractions and places to stay. Open your heart to some historical charm with visiting this quintessential Virginia experience. The bustling town of Gordonsville not only was founded by Nathaniel Gordon in 1794 but also is home to a popular tavern that hosted founding fathers like Thomas Jefferson, James Madison and Major General the Marquis de Lafayette before playing a role in the Civil War.
As we say, "Virginia is for lovers," and in addition to exploring prime wine country with multiple vineyards, you will also find world-class barbecue and dining options.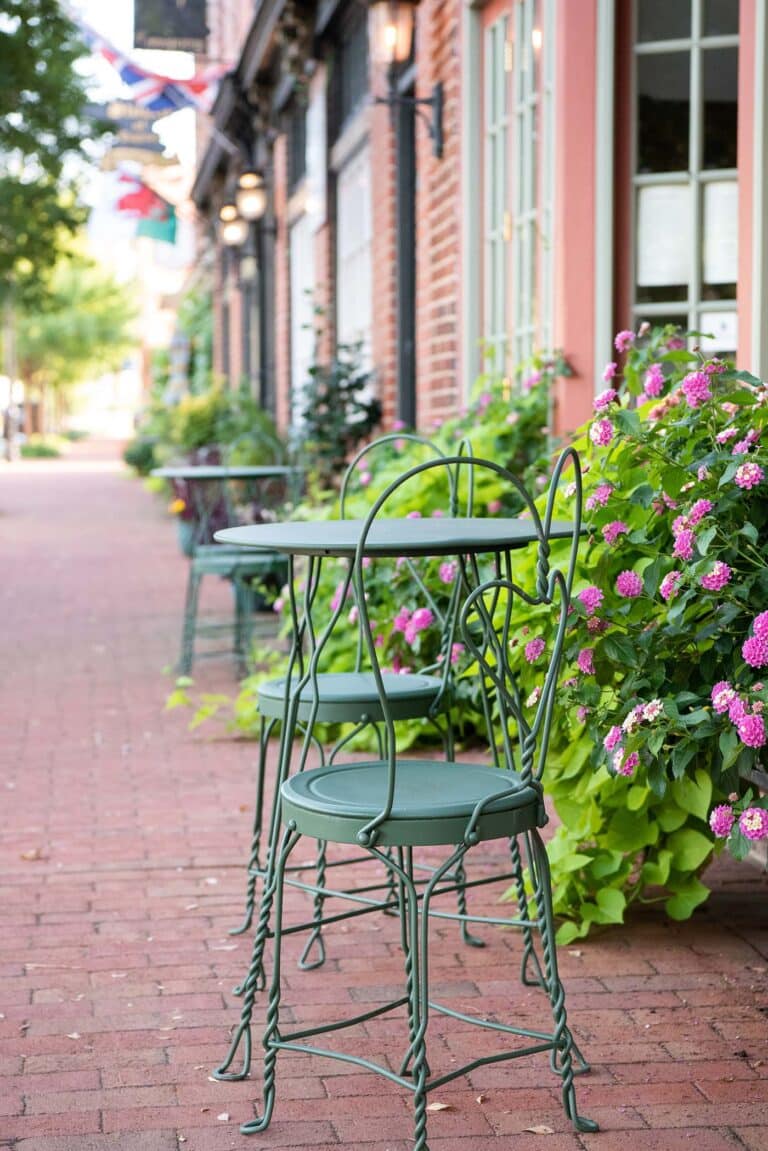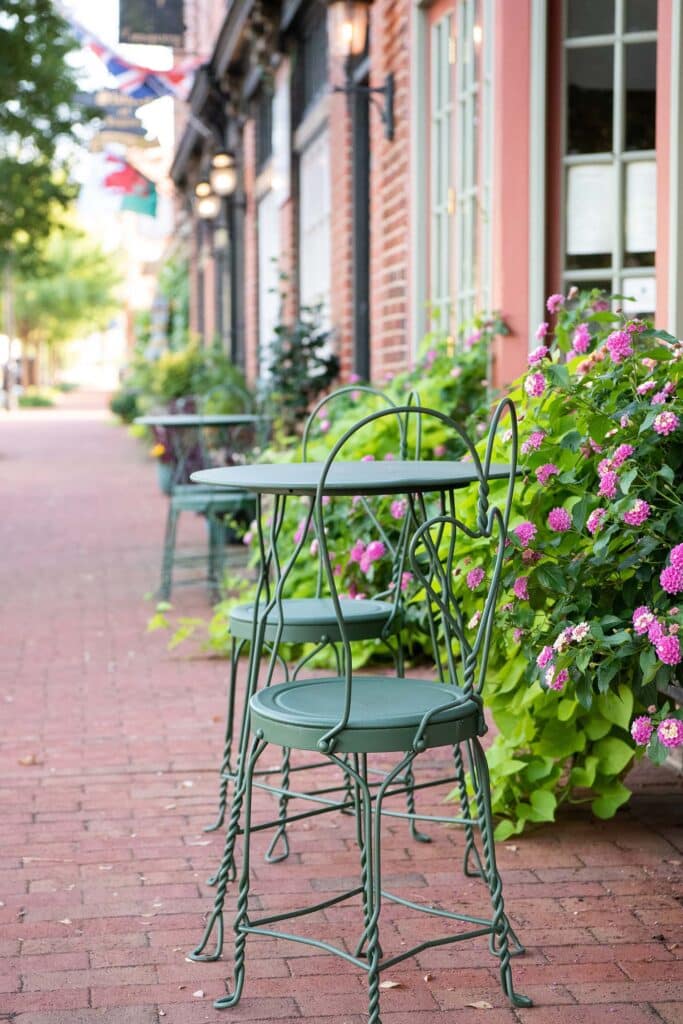 Celebrate any holiday or milestone the right way, with a much needed short trip full of adventure to one of Orange County's numerous storybook towns, seven wineries, its one President's home, boutique Inns and resorts, and more. Nestled in the Piedmont region of Virginia, it's famed for its rolling hills and world-renowned wines. Orange County is a destination rich in historic sites and museums, outdoor adventures, quaint Main Street shops, art galleries and storybook views.
Things to Do in Gordonsville, Va
Step back in time and visit President James Madison's home at Montpelier, which is just north of Gordonsville. Enjoy walking tours of both the house and property, guided by experts and historians. The "After Hours" walking tour on Saturday evenings also includes alcoholic drinks. Tours not only include the main house and grounds but also galleries and exhibits like the cabin of George Gilmore, a freed slave, as well as a visit to the train depot preserved to reflect the Jim Crow era. If you are running short on time or miss the tour reservations, check out some of Montpelier's 8+ miles of walking trails that span horse pastures, meadows and forests. There are options for more experienced hikers and ones for beginners or children. Before leaving, be sure to stop at the museum shop to pick up a souvenir that will commemorate your time with the Madisons, such as books, apparel, hand-carved wooden pens and more!
The Montpelier Hunt Races, an annual fall event, draws equestrian lovers from near and far and is one of the areas most popular events. Be a part of the tailgating competition or hat competition, and enjoy Jack Russell Terrier Races as well as Stick Horse Races prior to the main races.
Sitting at the edge of downtown Gordonsville is The Exchange Hotel Civil War Medical Museum. The original structure, over 150 years old, has survived the Civil War and even abandonment, but it is now a museum rich in local history. Today, the museum is owned and run by Historic Gordonsville Inc., a 501(c)3 non-profit organization that is funded through tours, events, private group rentals, grants and donations. The museum is open year round for self-guided tours and it also features special events and programs that highlight the museum's history.
Gordonsville has a special relationship with fried chicken, as it was served to passengers of trains stopping in town during the late 19th and early 20th centuries by local women carrying platters of chicken legs on their heads. The town celebrates this history with their annual Fried Chicken Festival in mid May, including a fried chicken and pie contest, wine garden, and different craft and artisan vendors. If you don't want to enter the contests, you can just chow down and decide the winners for yourself.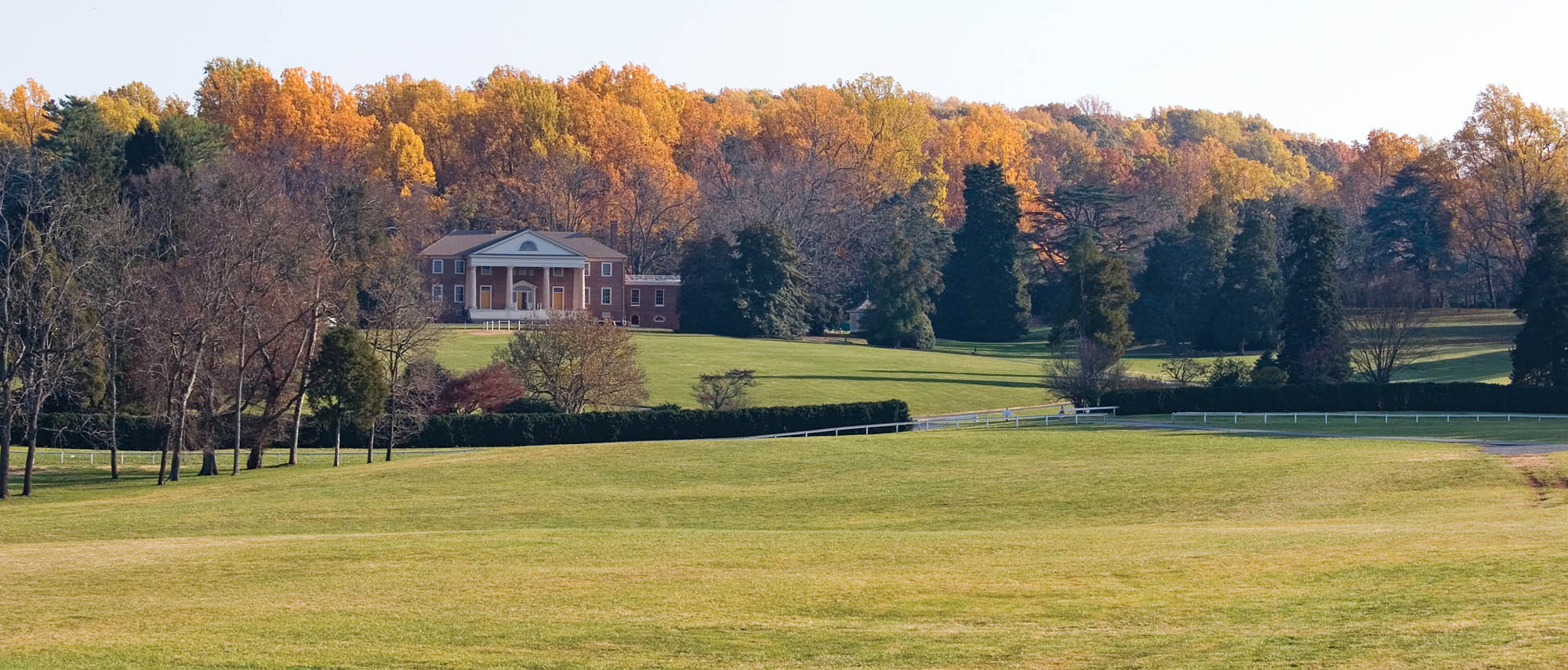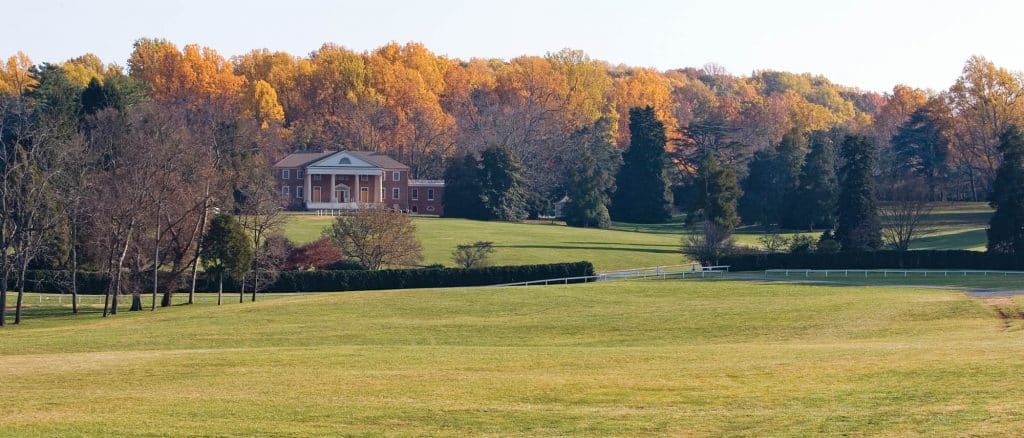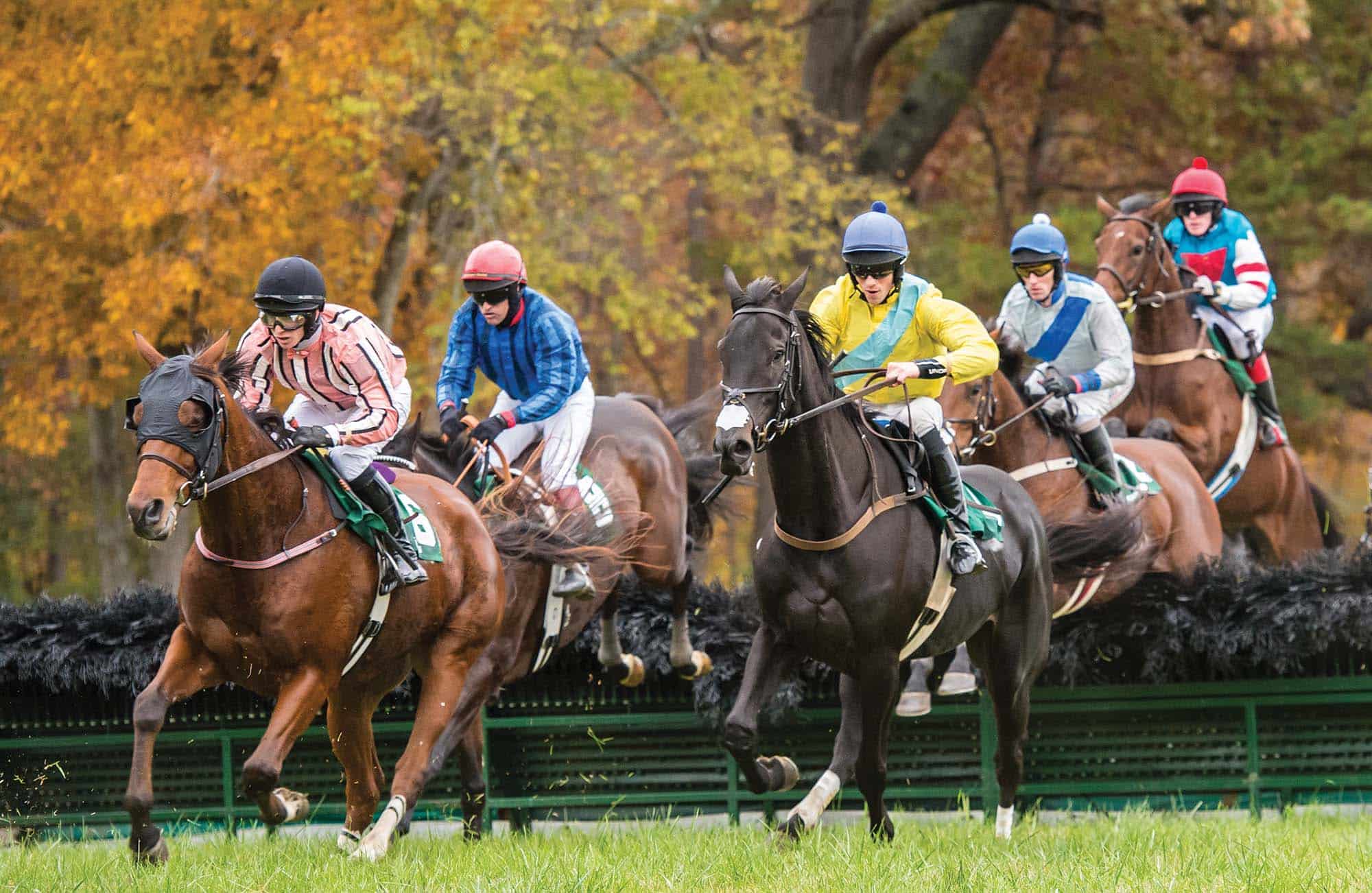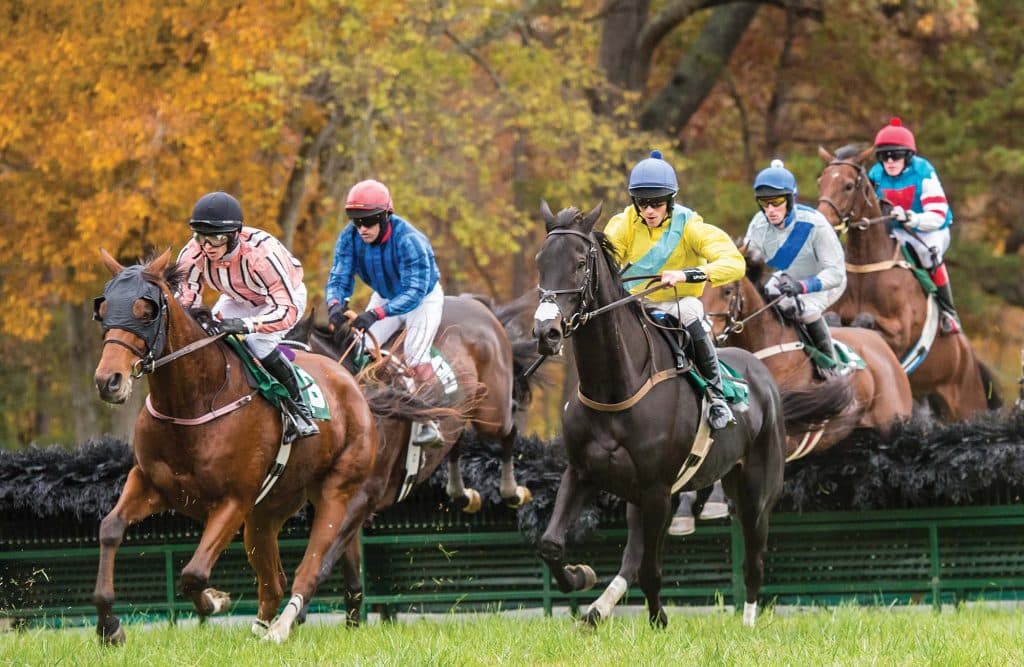 Places to Eat in Gordonsville
If there is one stop you must visit on your trip to Gordonsville, let it be the Barbeque Exchange. Try classic barbecue favorites like hickory smoked pork and ribs, or step outside the box and sample their famous coffee and spice-rubbed "Red-eye" bacon or their "Purgatory" sandwich with pork brisket, pimento cheese, fried green tomatoes, mustard pickles and a sauce crafted with a blend of mustards and bacon. All of these meats are served alongside delicious sides like fresh pumpkin muffins and cornbread, mac and cheese, baked beans and even collard greens. Called "Best BBQ" in Virginia by Thrillist website, Barbeque Exchange is a Gordonsville staple and draws in customers from around the country.
Located nearby in Orange, Vintage Restaurant at The Inn at Willow Grove serves dinner, gourmet pub fare and decadent brunch on Sundays to both guests and non-guests. They have both indoor and outdoor patio dining, and special themed nights like tapas Wednesdays and prime rib on the first Thursday of each month. Their upscale dinner options include items like spring vegetable risotto and an heirloom tomato salad, featuring local ingredients. Sunday brunch features pork belly and egg breakfast sandwiches or shrimp and grits. No matter what time of day, make sure to stop by and try some of their delicious offerings.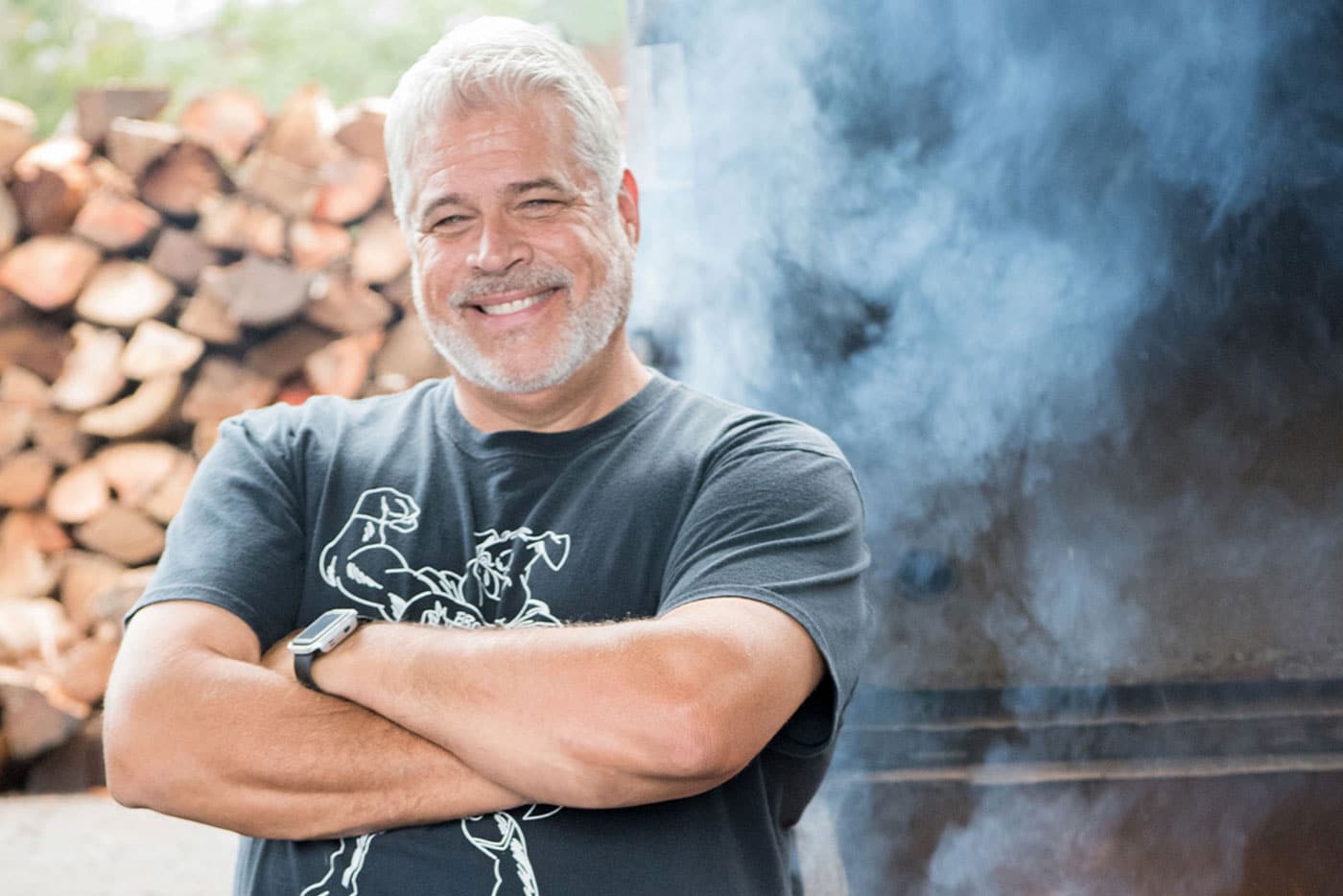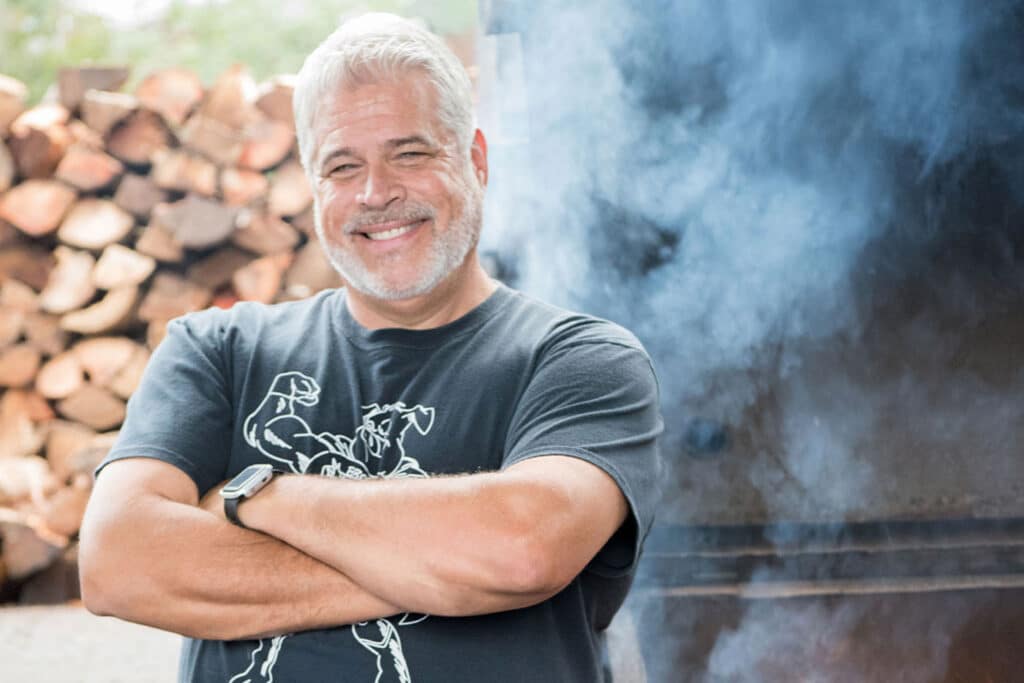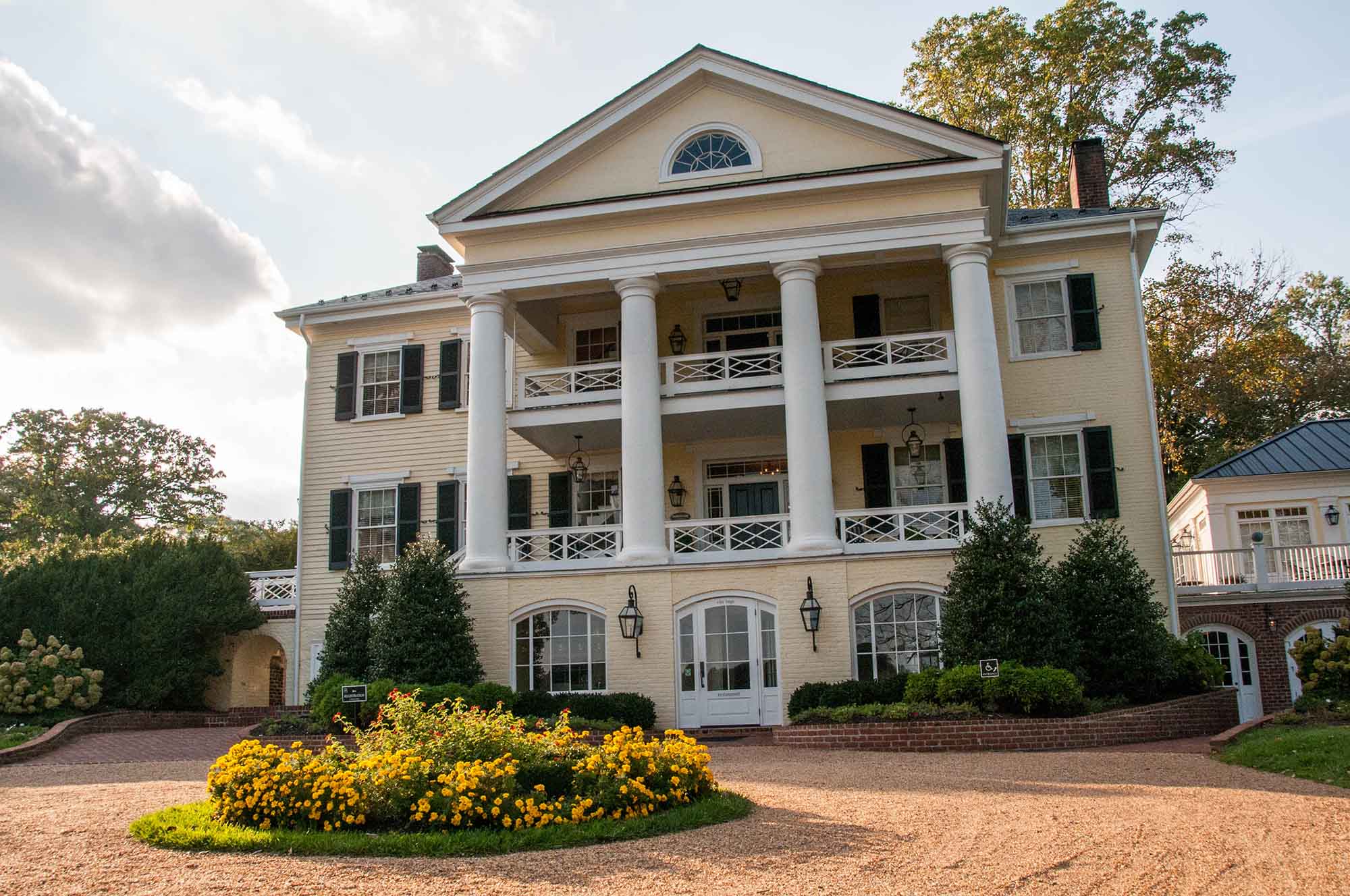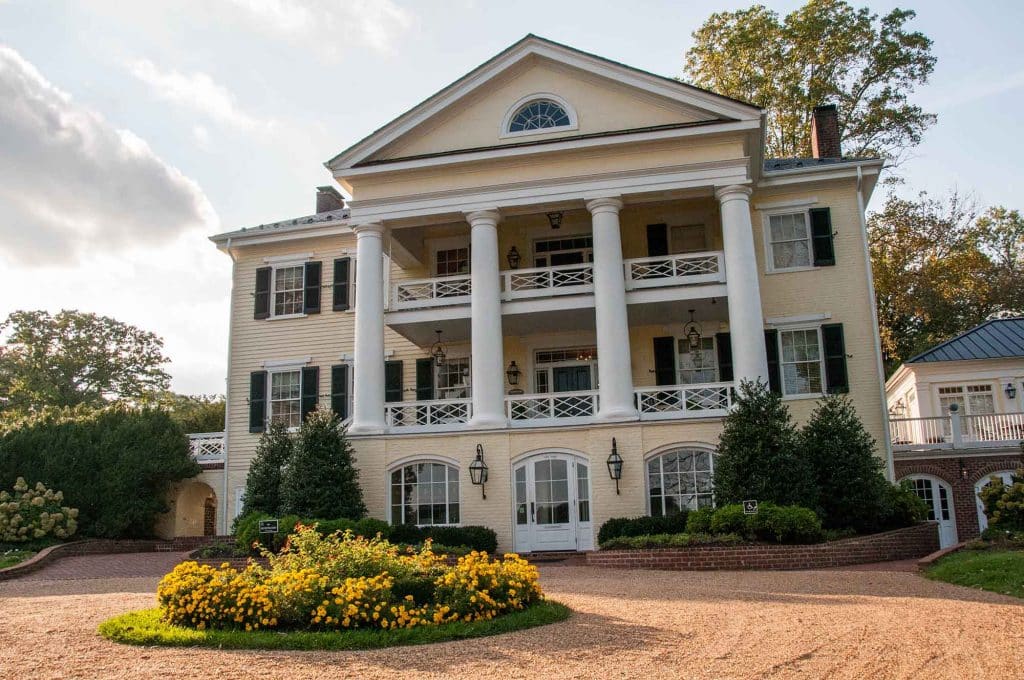 Coming soon to Gordonsville is the Champion Ice House, sponsored by Champion Brewing Company's Hunter Smith and Barbeque Exchange's Chef Craig Hartman. They both wanted to create a large space where people could gather and enjoy good beer and good food. They came up with an ice-house design that would have been used to store and sell ice throughout the year, and it has become a central gathering place for communities in the South. Hartman plans to serve fried chicken as a nod to Gordonsville's history, along with other bar staples like sausages and grilled chicken that pair nicely with Champion's brews. They aim to open in 2021, so stay tuned.
As we say, "Virginia is for lovers," and in addition to exploring prime wine country with multiple vineyards, you will also find world-class barbecue and dining options.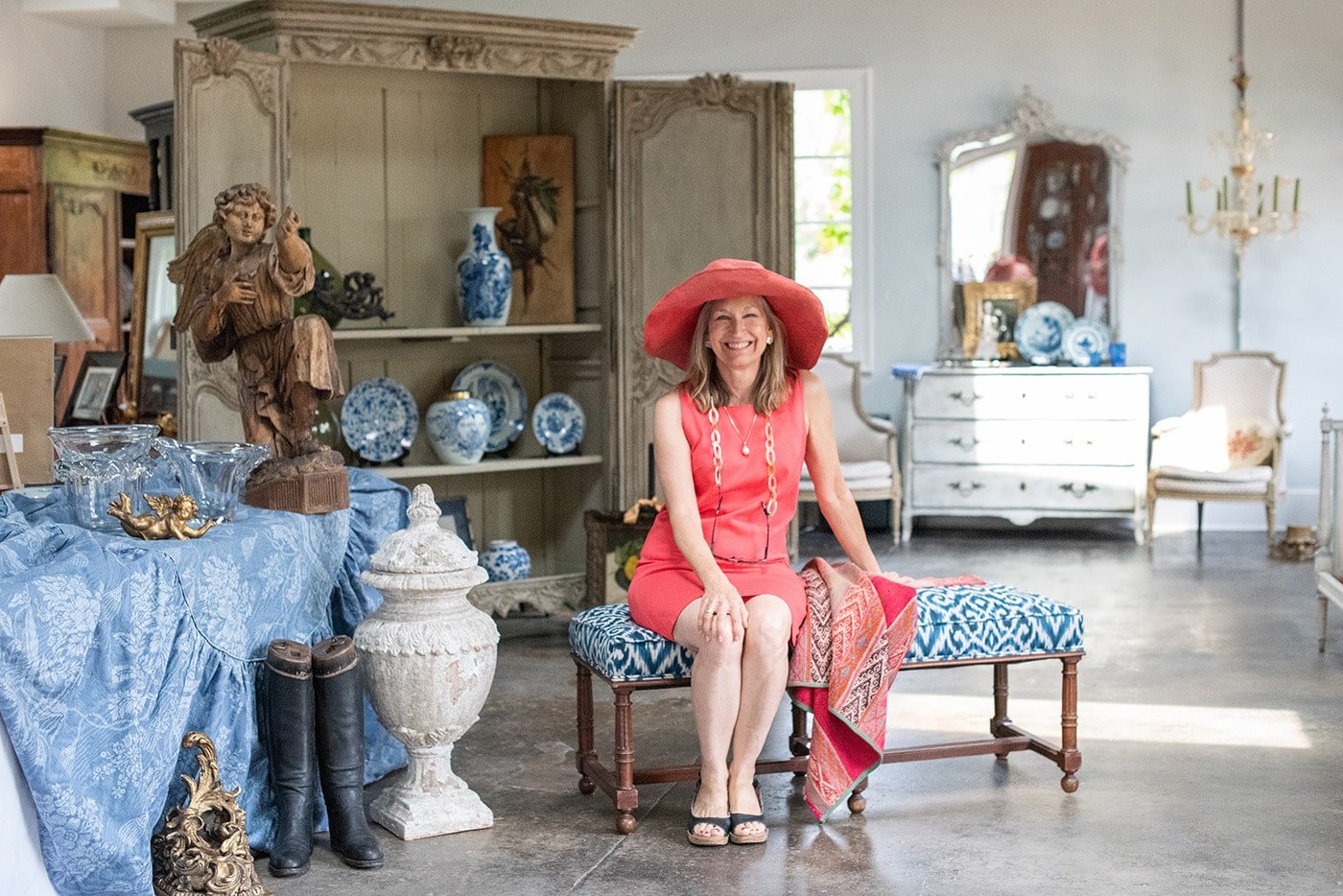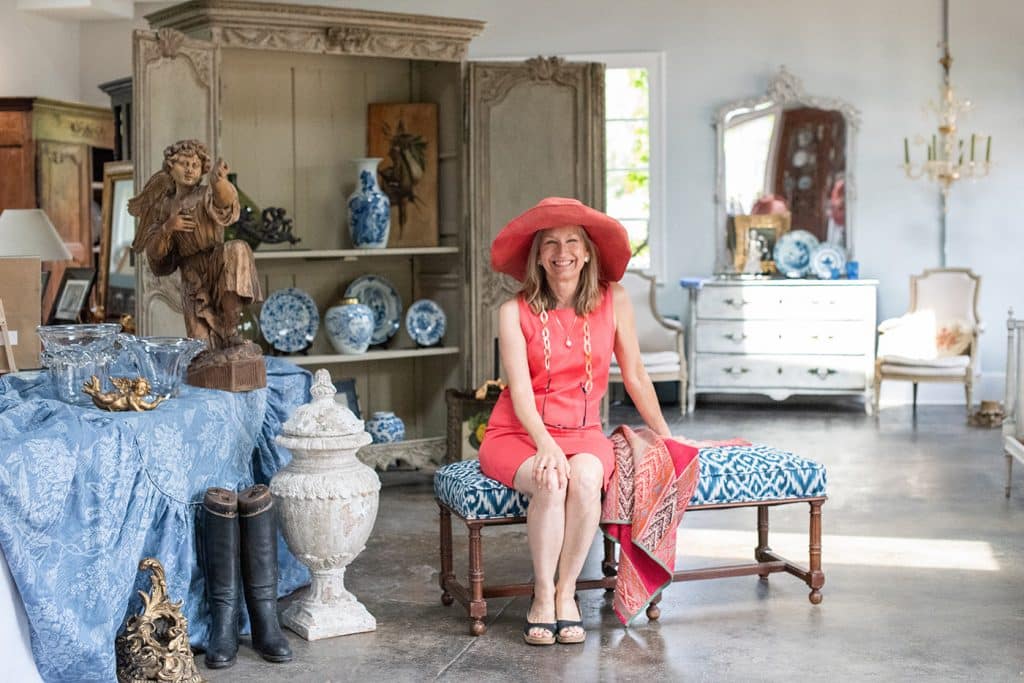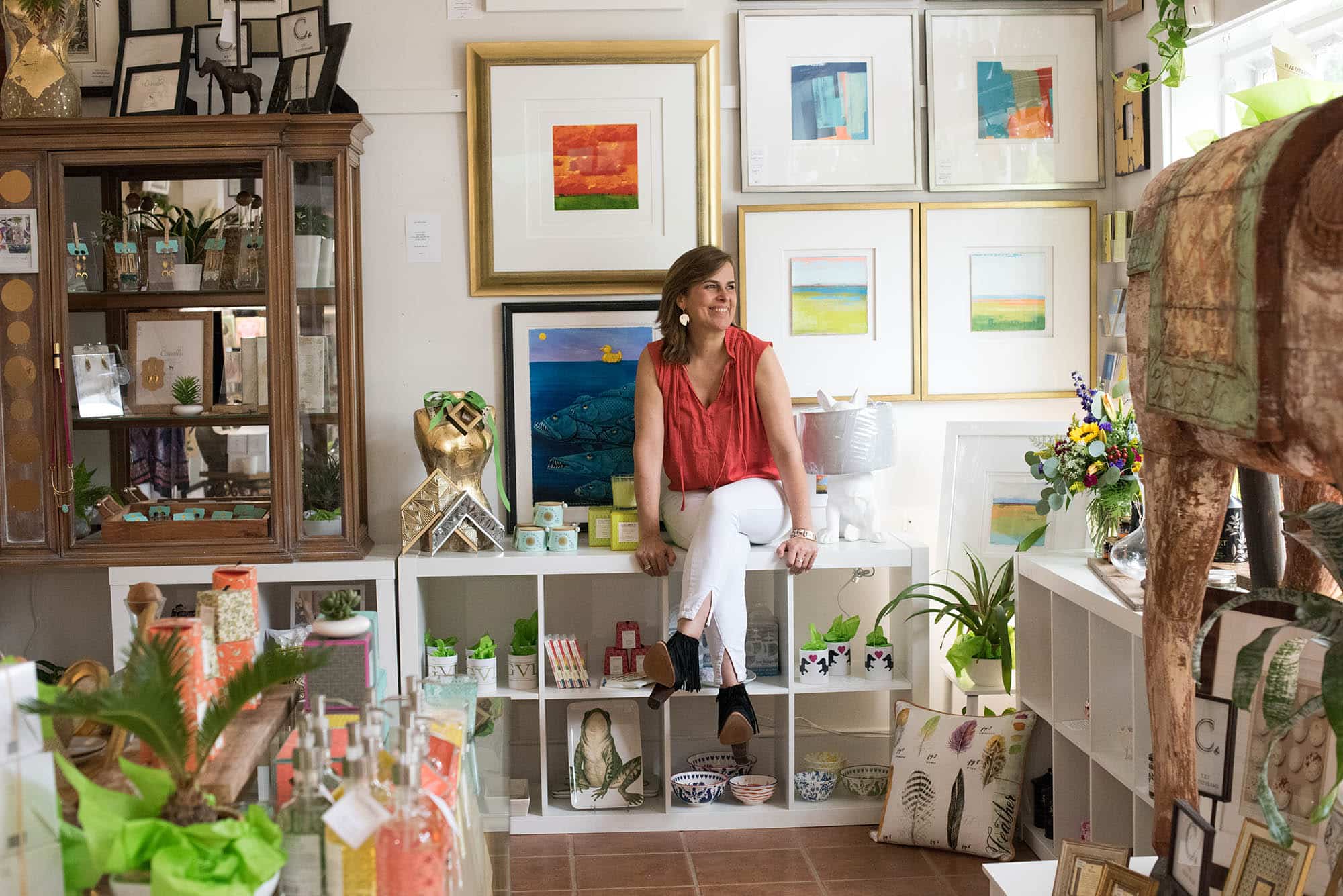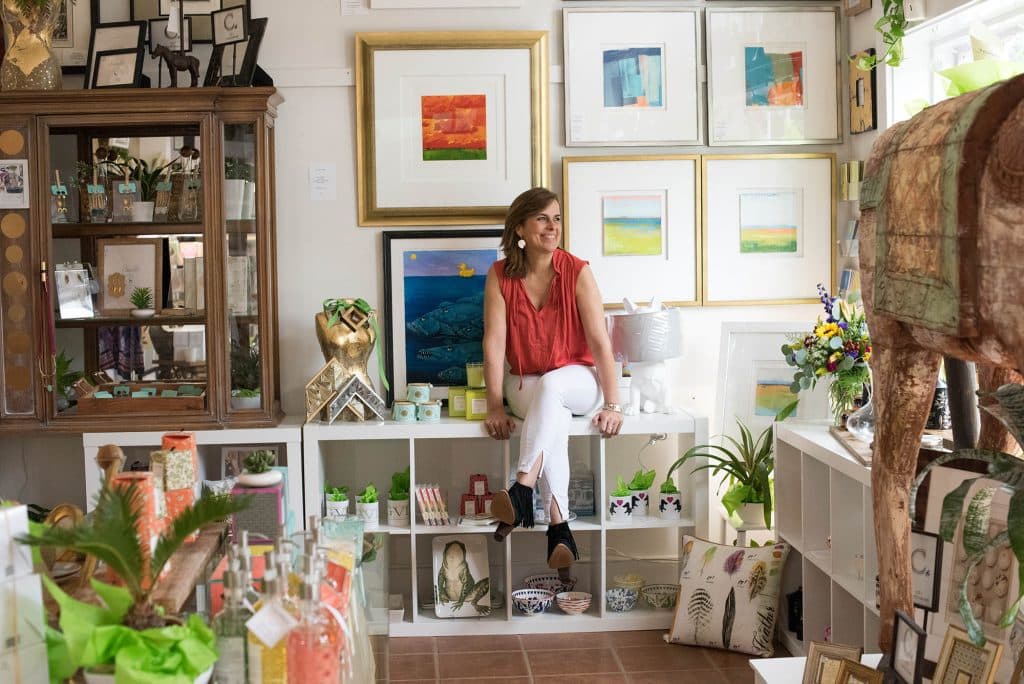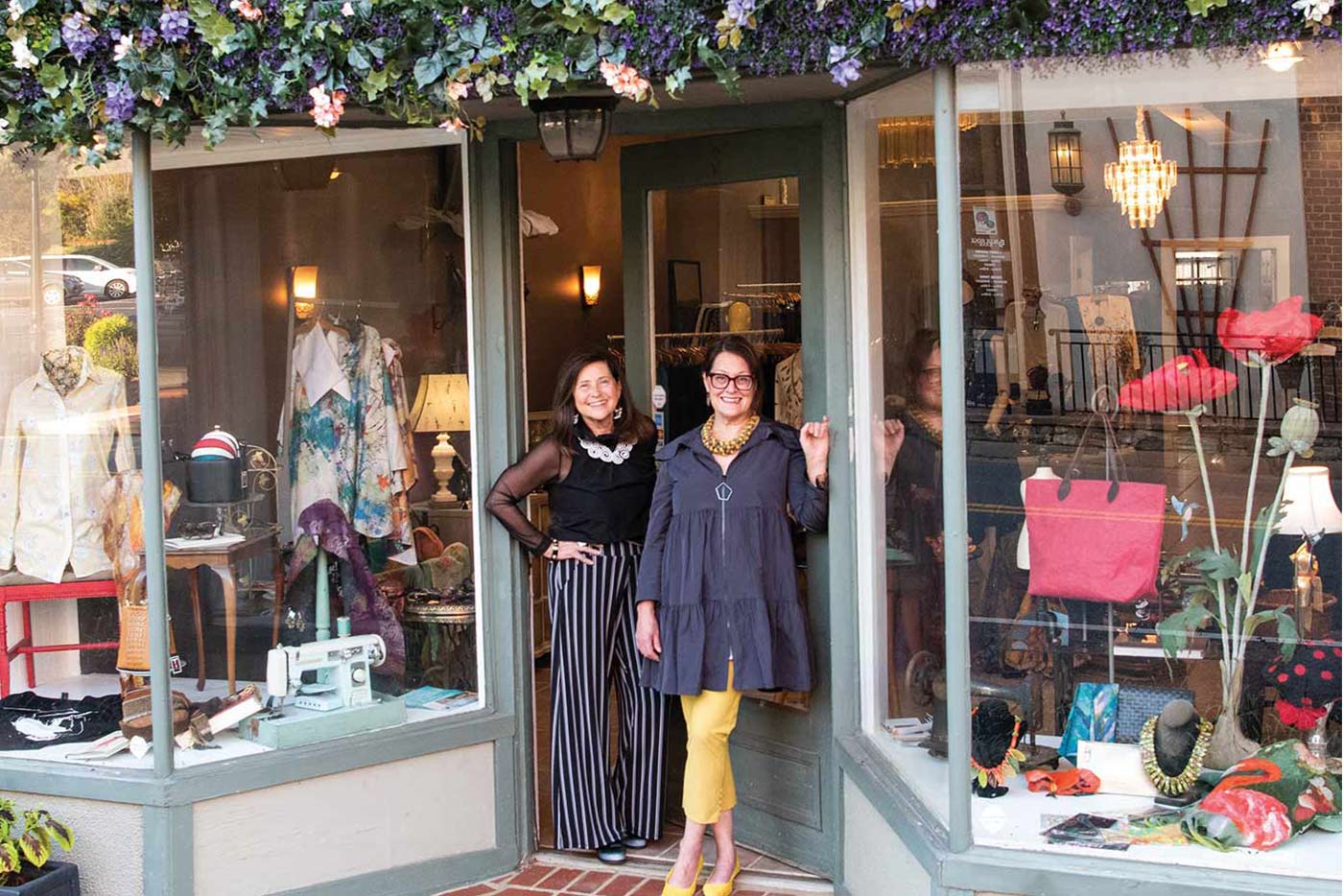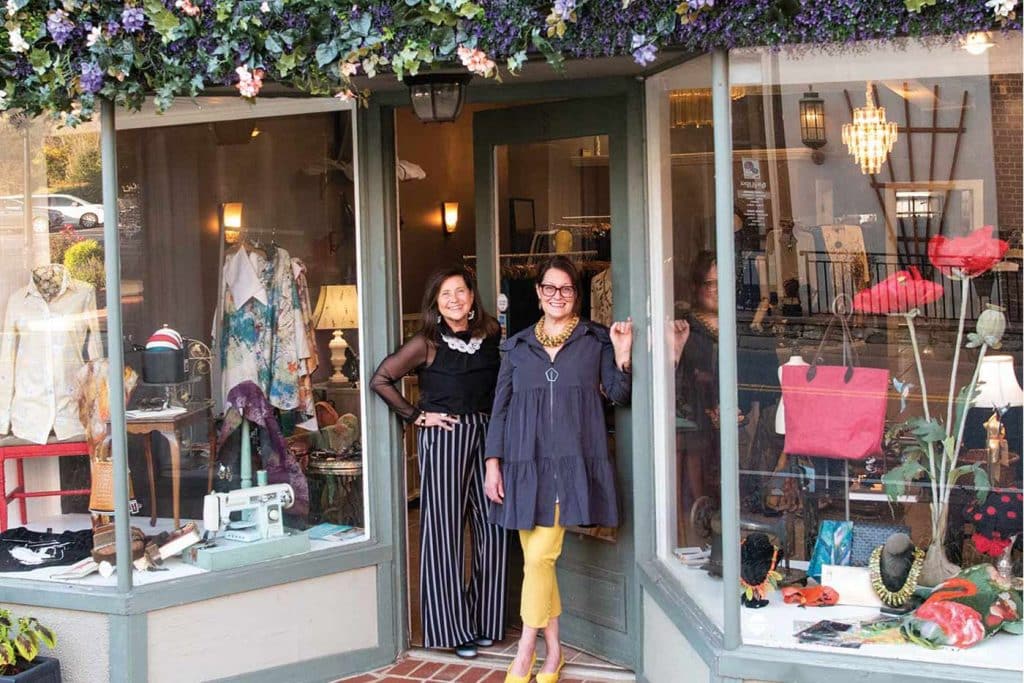 Where to Shop in Gordonsville
From boutiques to antiques, Gordonsville has many opportunities for shopping, and its small town charm shines through its busy main street. Check out Tresors for Virginia food, candles and home décor that make a perfect souvenir for your weekend trip. Laurie Holladay Interiors and Annette La Velle Antiques are both perfect for browsing antique furniture, lampshades and even paintings from all over the world, and they make for a great treasure hunt. Bring all your custom framing needs to Cavallo Gallery, where they sell hand-crafted frames, art and jewelry, and get inspiration for your own home decorating. If you get tired of shopping, don't miss the Annie Gould Gallery, established in 2017 by a local artist. The gallery is Central Virginia's destination for locally-sourced art with over 50 artists represented and a leading source of local art in Gordonsville. Posh offers women's clothing and accessories like jewelry and purses from traditional to specialty artists. No matter where you go, you will love the local goods and inviting people!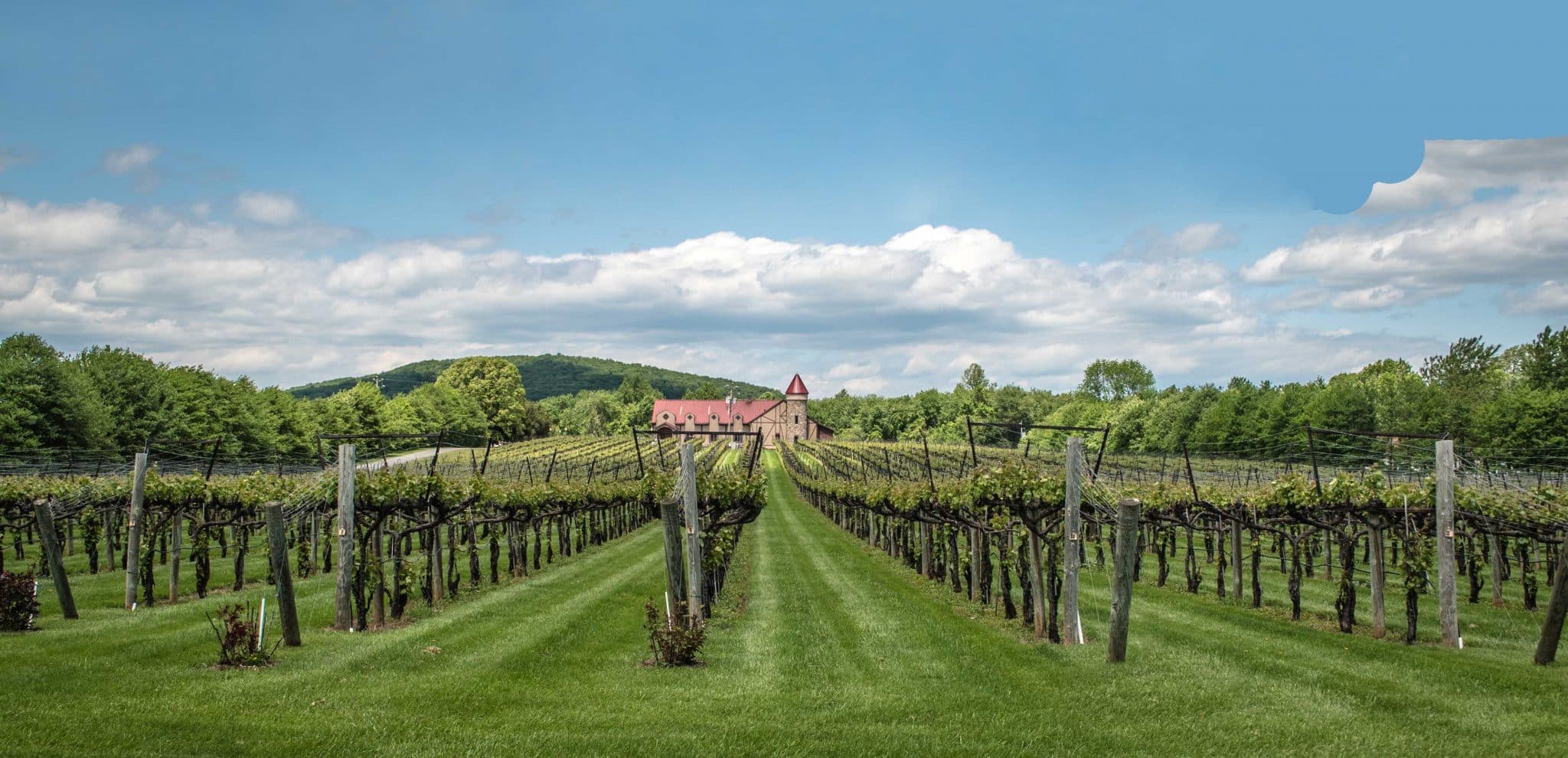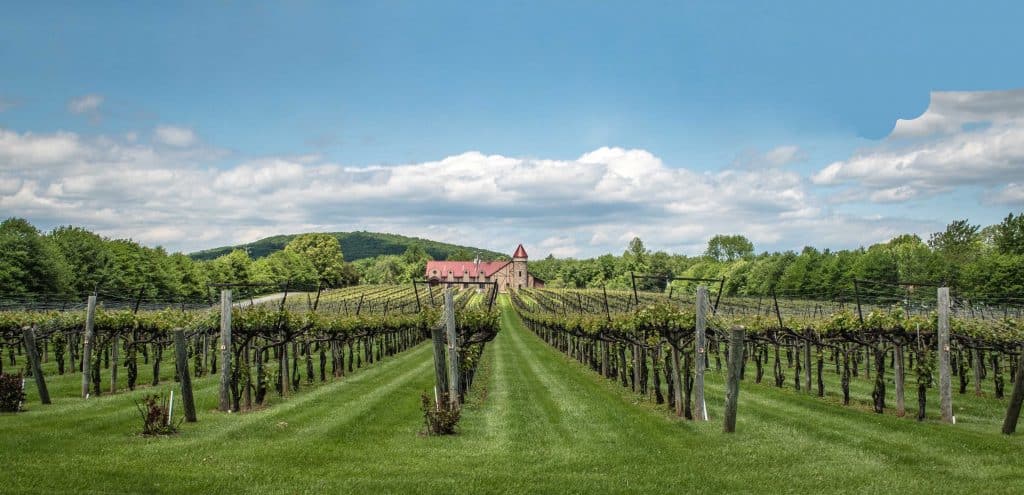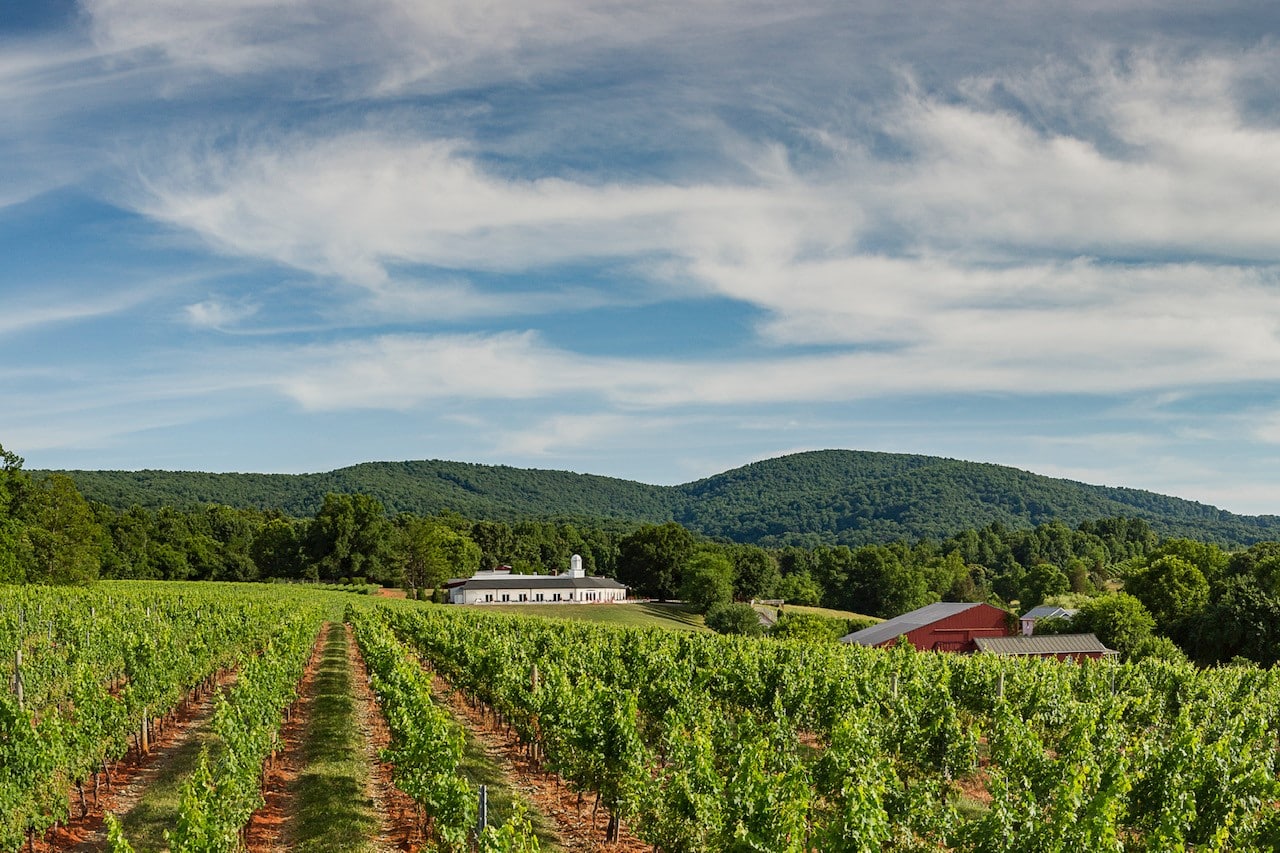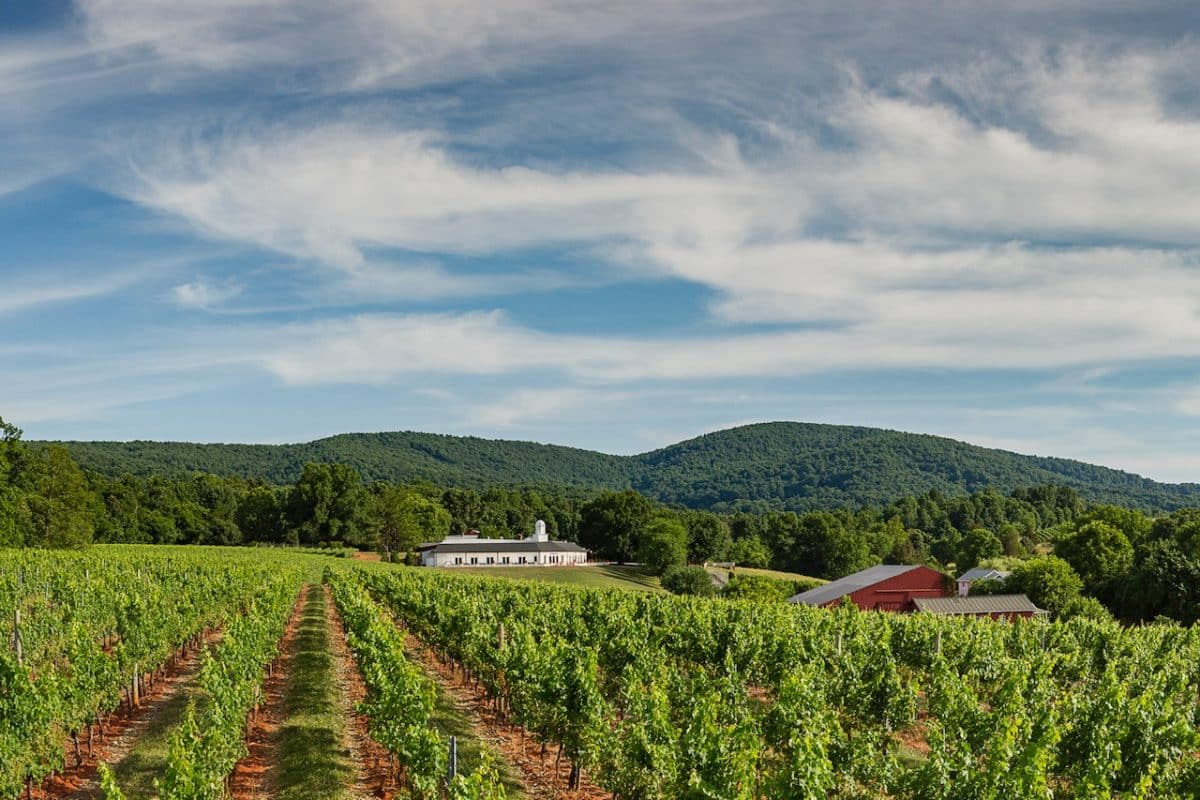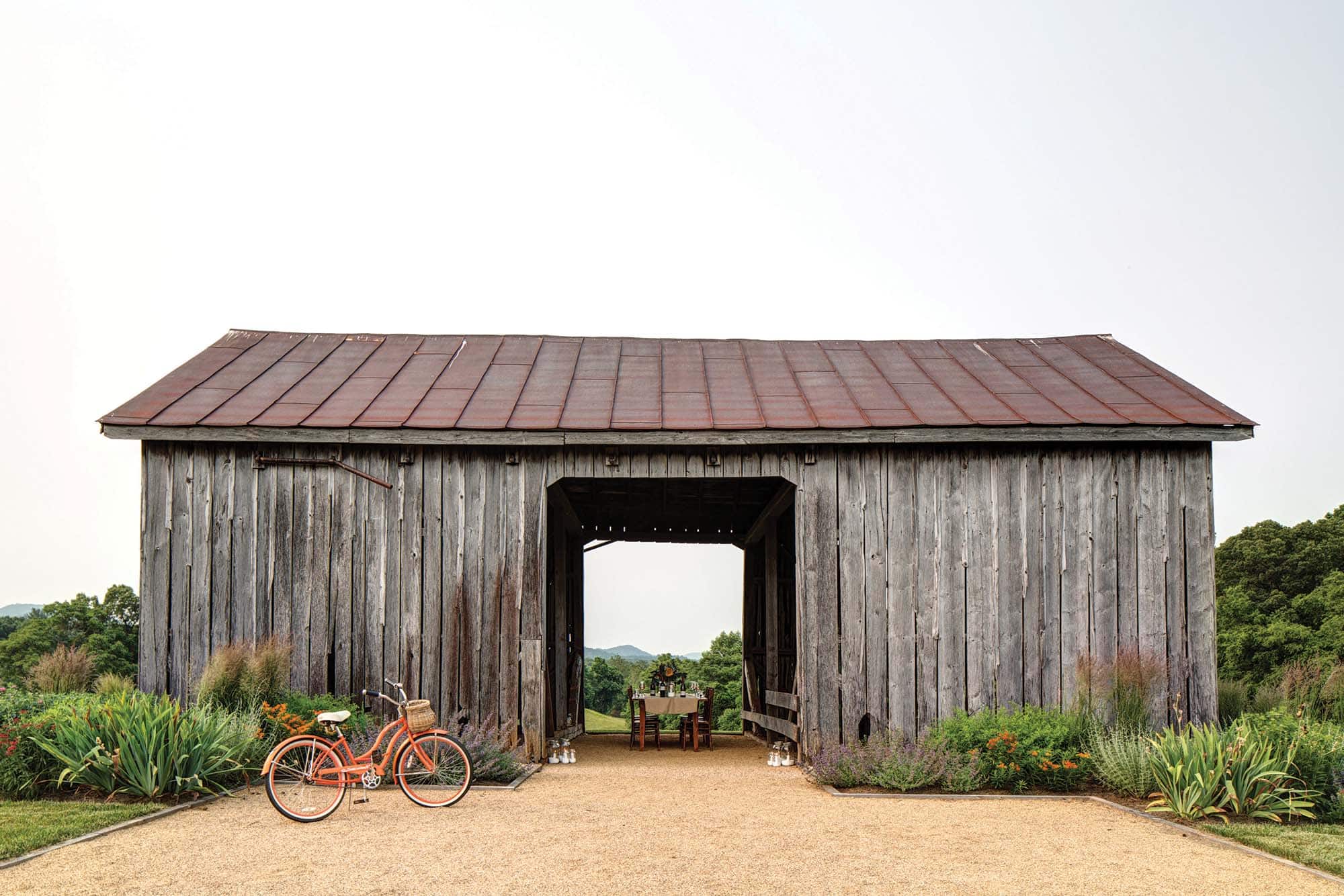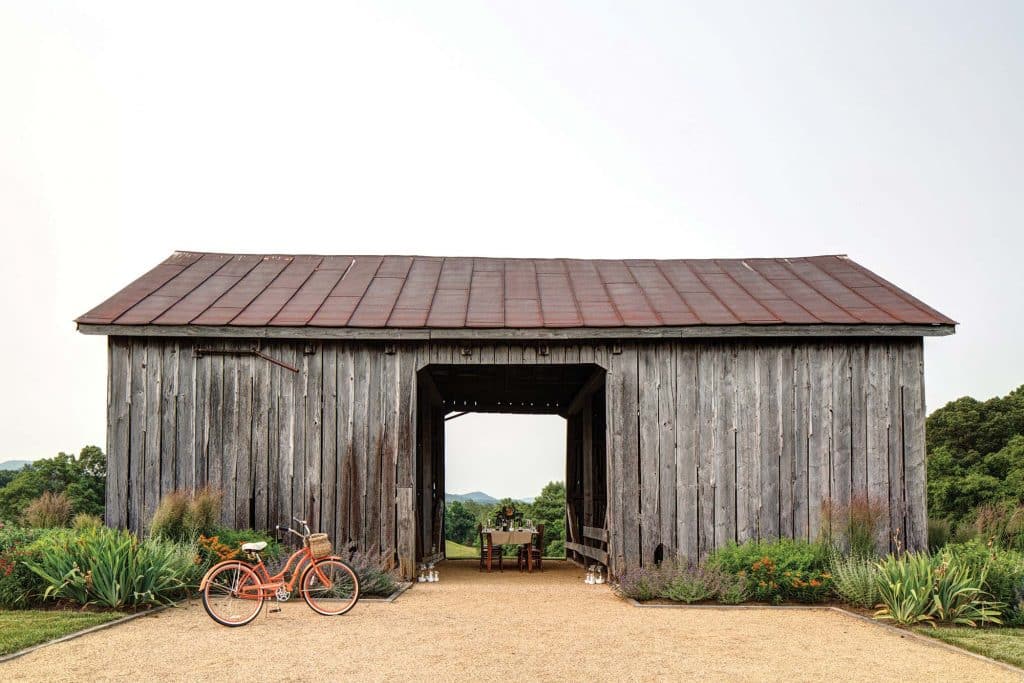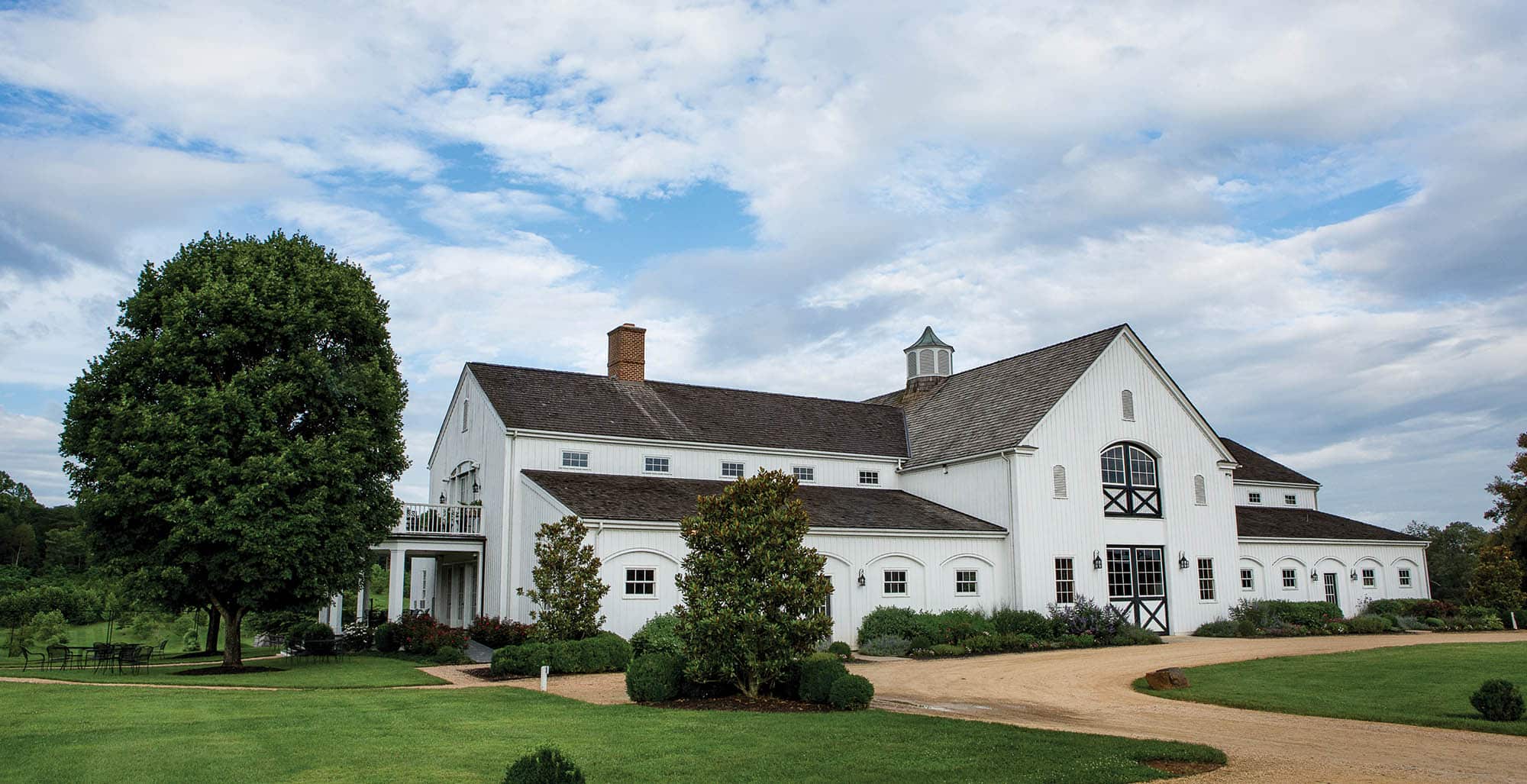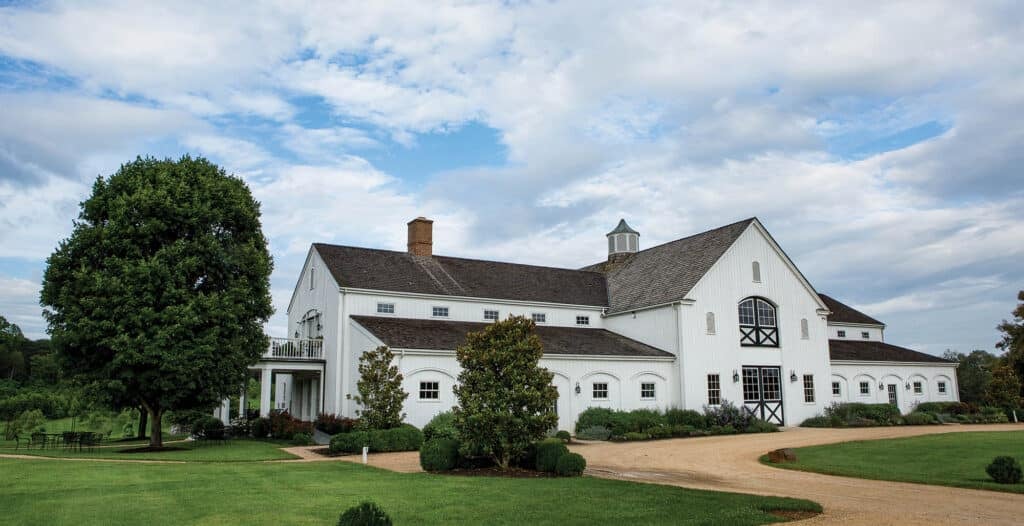 Wineries & Cideries in Gordonsville
Gordonsville is perfectly located deep within Virginia wine country, and it has no shortage of wineries to show for it. Horton Vineyards is right in town, and you can taste 10 wines in their tasting room, which is open daily. Their Petit Manseng won the Governor's Cup in 2019, beating out over 500 other wines. Their small-batch approach ensures each wine is specially made. If you like what you taste, look into their at-home wine club subscription service, and get 10 percent off your online orders.
Make your way to nearby Barboursville Vineyards and see their tasting room, wine "library" with unique and vintage wines, upscale Italian restaurant and Inn with both suites and cottages. Their Tuscan Tasting Room is open daily and features a broad selection of wines, including their Octagon wine, a red that has won a Gold Medal in the 2020 Virginia Governor's Cup competition and a Double Gold Medal in the 2019 San Francisco International Wine Competition. If you are in search of dinner plans, don't forget to stop at their upscale Palladio restaurant, where you can sample elegant, Italian dishes made with farm-fresh ingredients grown on the property paired with exceptional wines.
Next on your winery tour is Early Mountain Vineyards in Madison. Early Mountain's tasting room was voted best in America by USA Today in 2016, and has both cozy indoor and outdoor seating with amazing mountain views. Dozens of different wines are available for sampling by either the bottle or the glass, or in a flight, that can be paired with small plates from their restaurant. If you really don't want to leave, check out their cozy, romantic cottage where you can stay the night, too.
If wine doesn't suit your fancy or you want to change up your tasting tour, stop by Castle Hill Cider. Minutes away from Keswick Vineyards, Castle Hill offers many delicious types of alcoholic apple cider. Castle Hill Cider's tasting room is open year-round and offers a comfortable place to enjoy a flight of heritage cider while looking upon the 6,500 trees in their beautiful orchard. You can bring both your kids and your dog to Castle Hill, and you can bring a blanket and picnic lunch to enjoy alongside your cider. As hard cider is a Virginia staple, you definitely won't regret stopping here.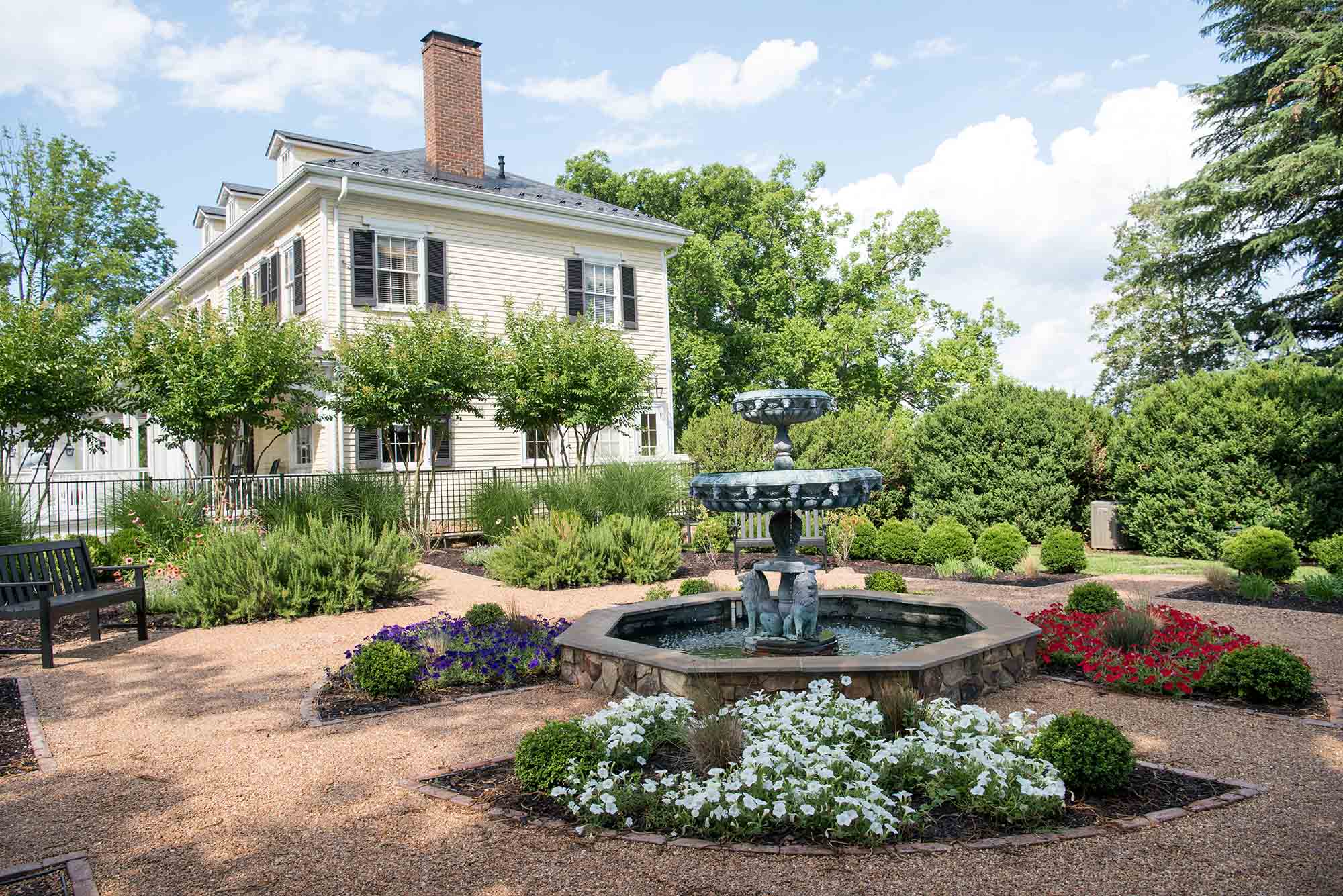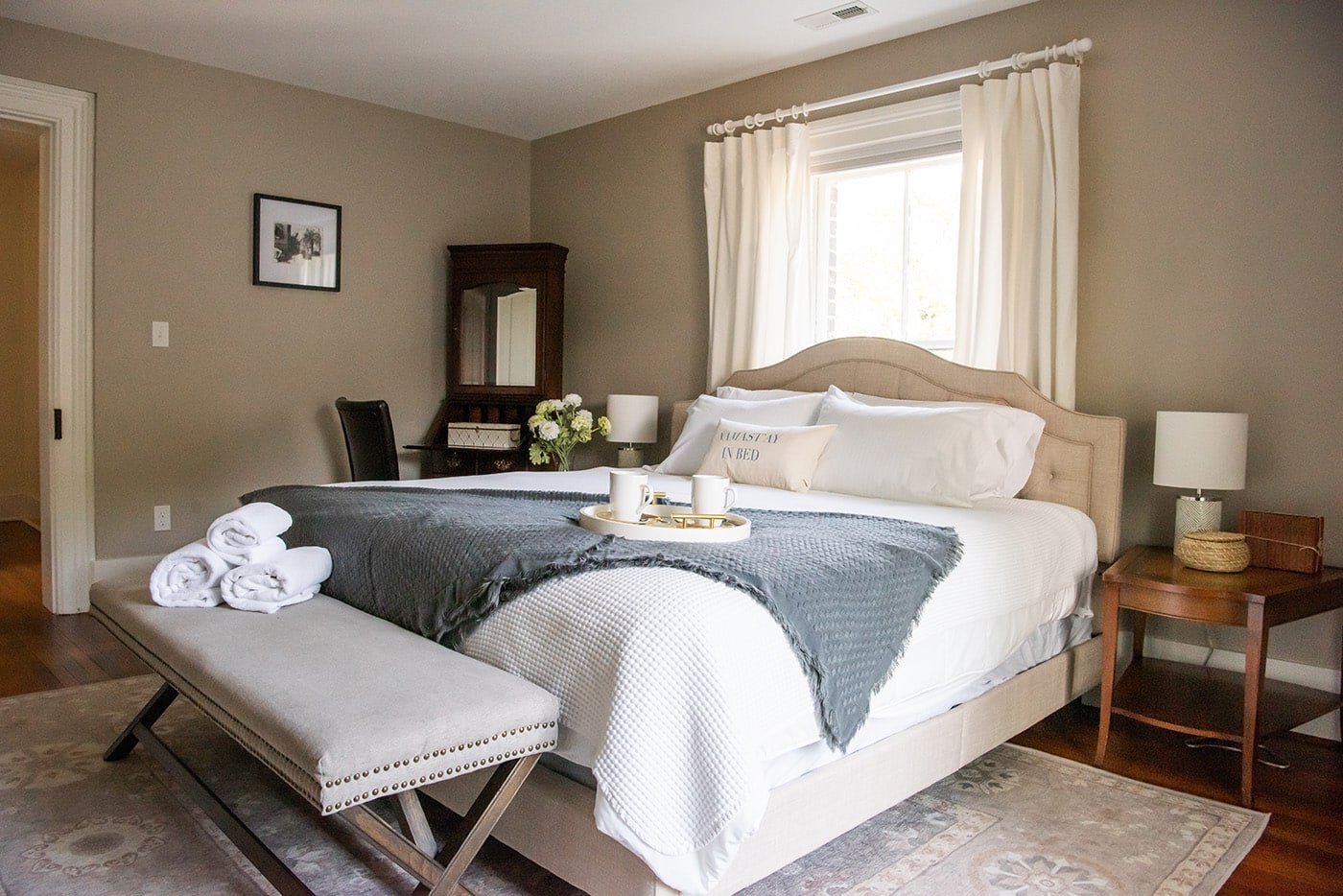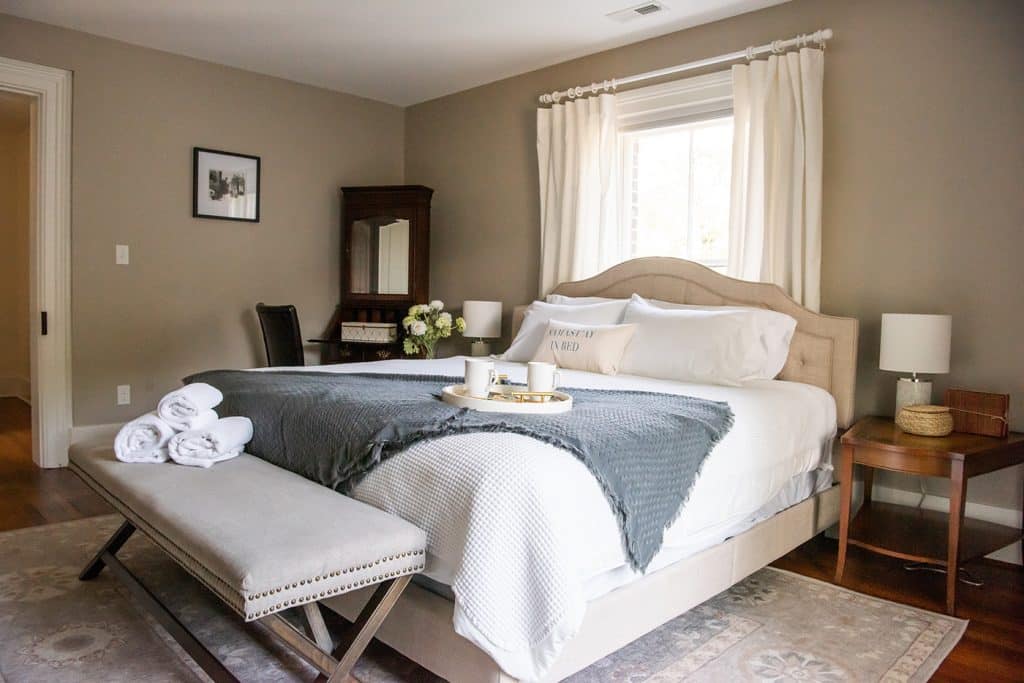 Places to Stay in Gordonsville, Va
After a great day of exploring and eating, wind down at the quaint Nathaniel Inn in the historical part of town. Built in 1874, the Inn has been restored to give off vibes from traditional Gordonsville in the 1700s and contains three suites and one two-bedroom cottage. The suites are cozy and contain private bathrooms within the house, and the Gordon cottage is perfect for families or groups with a fully-equipped kitchen and a front porch perfect for lounging and taking in the area. All rooms have access to laundry, too! The Inn has a shared yard for guests to relax and is only a short walk away from a bakery and restaurant. Be sure to contact the property about bringing your furry friend along, as pets are permitted.
The Inn at Willow Grove, set in pristine Virginia Wine Country, offers a peaceful garden setting with timeless Southern charm and décor. With no two rooms the same, each of the property's 25 boutique rooms and premier suites has been individually furnished and decorated to offer a unique experience. This luxury stay is also joined with the property's Mill House Spa, which resembles a "chic" red barn replete with a working water wheel to keep with the Inn's overall "Village" concept. The 3,000-square-foot luxury oasis features three tranquil treatment rooms, a relaxation room and a state-of-the-art fitness facility. Spa guests will also be able to enjoy a beautiful, heated saltwater pool. 
The need for an adventure has never been more needed, and Gordonsville is an excellent place to unwind and experience small-town charm with a myriad of activities and places to eat and drink all year long. No matter when you visit, you are sure to find something fun to do and have gorgeous mountain scenery to view. For more travel ideas both in Virginia and afar, see our Experiences page and be inspired by the stories and photography. ~
CLAIRE NETEMEYER, an accomplished writer studied Media Studies and Spanish at the University of Virginia, and enjoys exploring and learning about all Virginia has to offer, especially its charming small towns.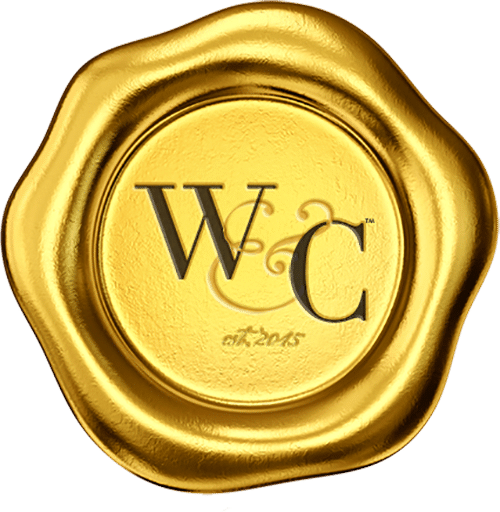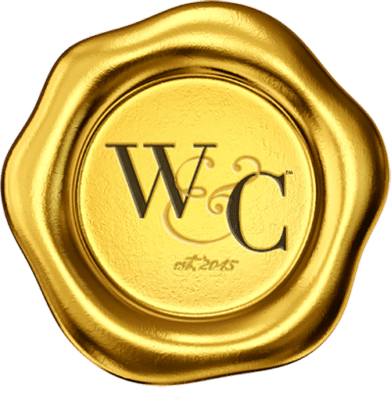 Virginia Wine & Country celebrates elevated living in Virginia Wine Country. Virginia Wine & Country Life is a semi-annual luxury print magazine with a full digital presence. The Virginia Wine & Country Gold Book is an annual guide to the top award-winning wines, wineries and experiences in Virginia Wine Country. The annual Virginia Wine & Country Wedding Planner is an art book of elegant Virginia weddings. The brand includes the Virginia Wine & Country Shop in Ivy, Va. It is a beautiful lifestyle boutique that brings the pages of the magazines to life. Virginia Wine & Country tells the stories of Virginia wineries, the farm-to-table movement, luxury travel, entertaining, art and the elegant country lifestyle. Ivy Life & Style Media also provides branding, web design and PR services for the wine industry.