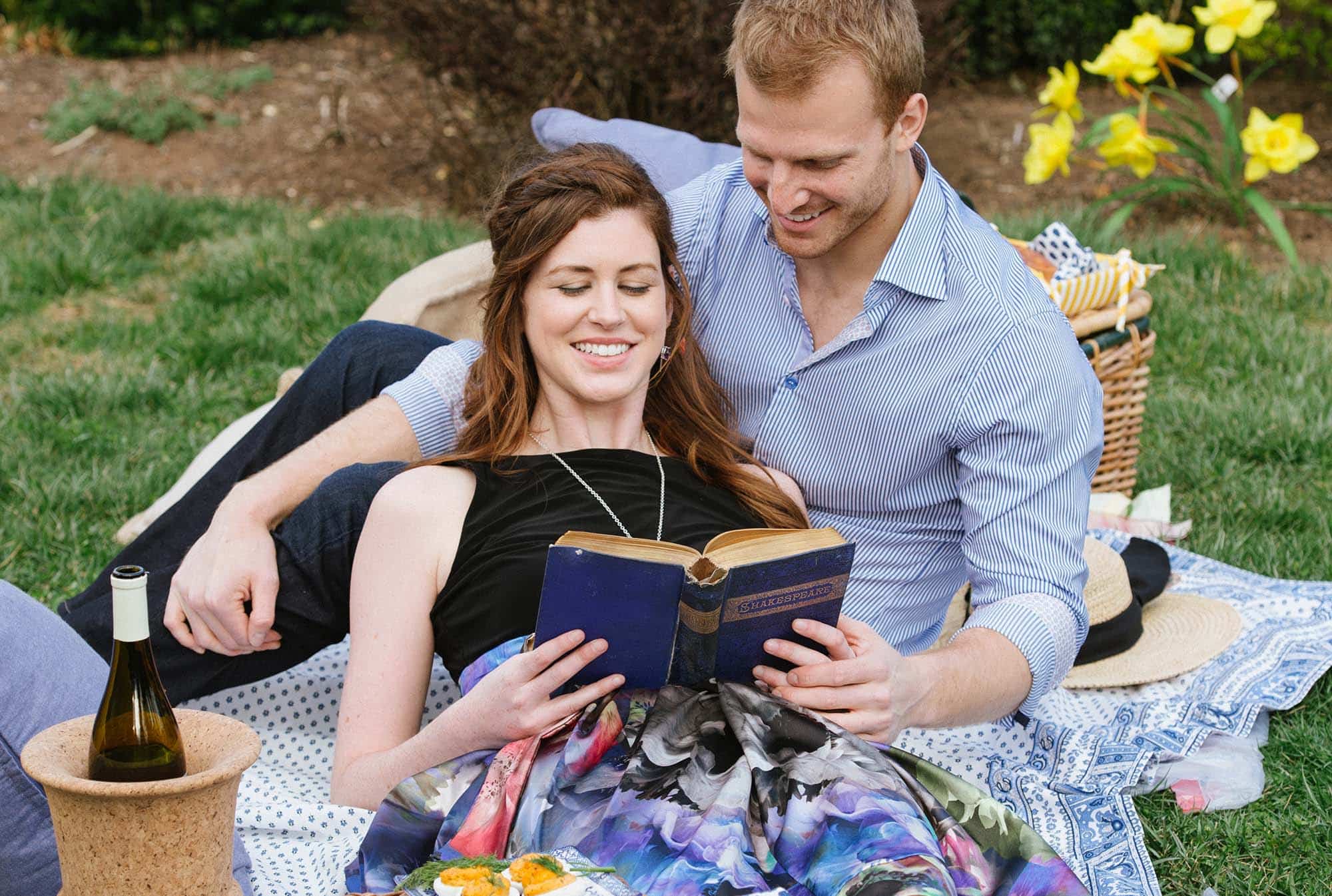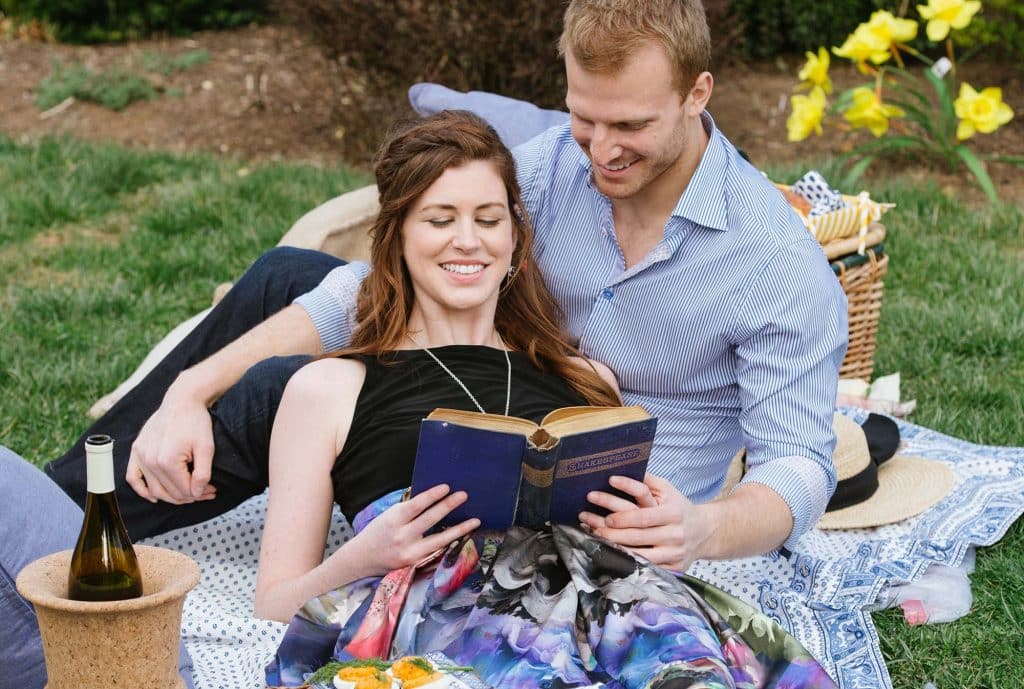 Photo: Jen Fariello Photography | Location: Waterperry Farm
To maximize your experience with wine, we've compiled a list of 15 books about everything from the Virginia wine industry and the history behind the grape to novels and guides on how to taste. Regardless of whether you are a wine enthusiast thirsting for more knowledge or a more casual fan of the grape, you will surely enjoy a book or two on this list that you'll want to add it to your library (or cellar).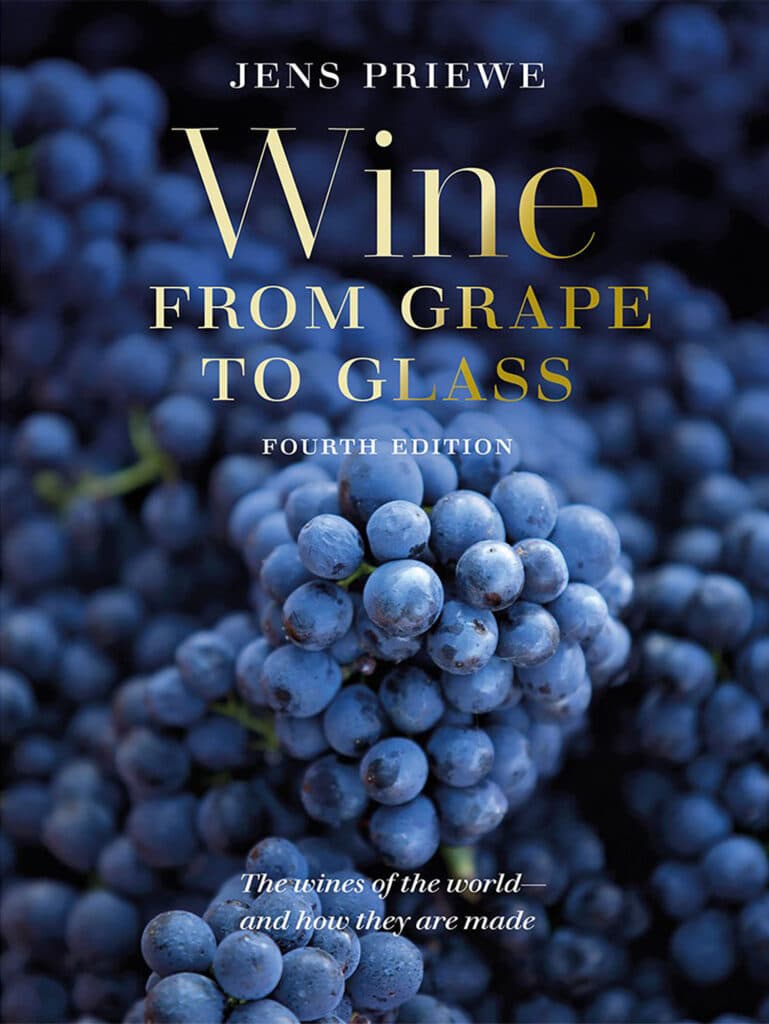 Wine from Grape to Glass
by Jens Priewe
Wine from Grape to Glass is an essential guidebook for wine lovers interested in how their favorite grapes are grown and how they are produced. The first half of the book discusses the winemaking process and topics like terroir, the grape harvest, fermentation and aging, as well as advice on serving, tasting and storing wine. The second half of the book examines the best wines of the world, country by country, and includes helpful illustrations and maps. Get a copy at the Wine & Country Shop.
Billionaire's Vinegar: The Mystery of the World's Most Expensive Bottle of Wine
by Benjamin Wallace
This New York Times Bestseller details the story of a bottle of 1787 Château Lafite Bordeaux that was presumed to have been owned by Thomas Jefferson and that sold for $156,000 at an auction. Over the course of its 200+ years in existence, the bottle has undergone a truly unbelievable journey. So, where did it disappear for the majority of its life, and why is it worth $150,000?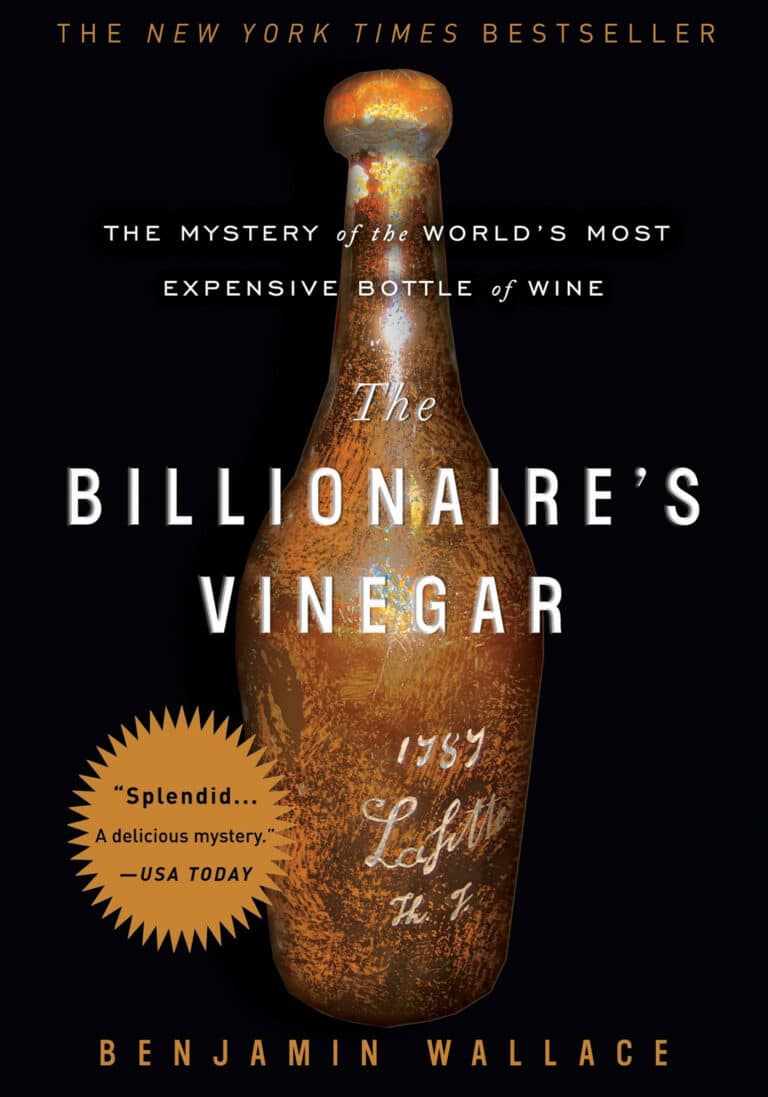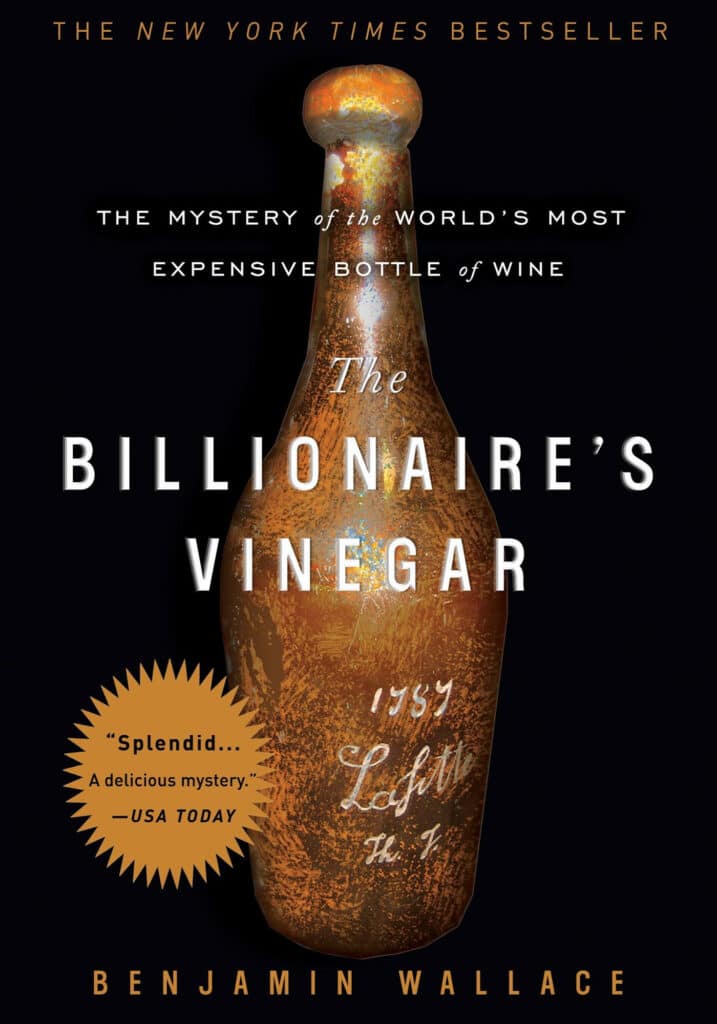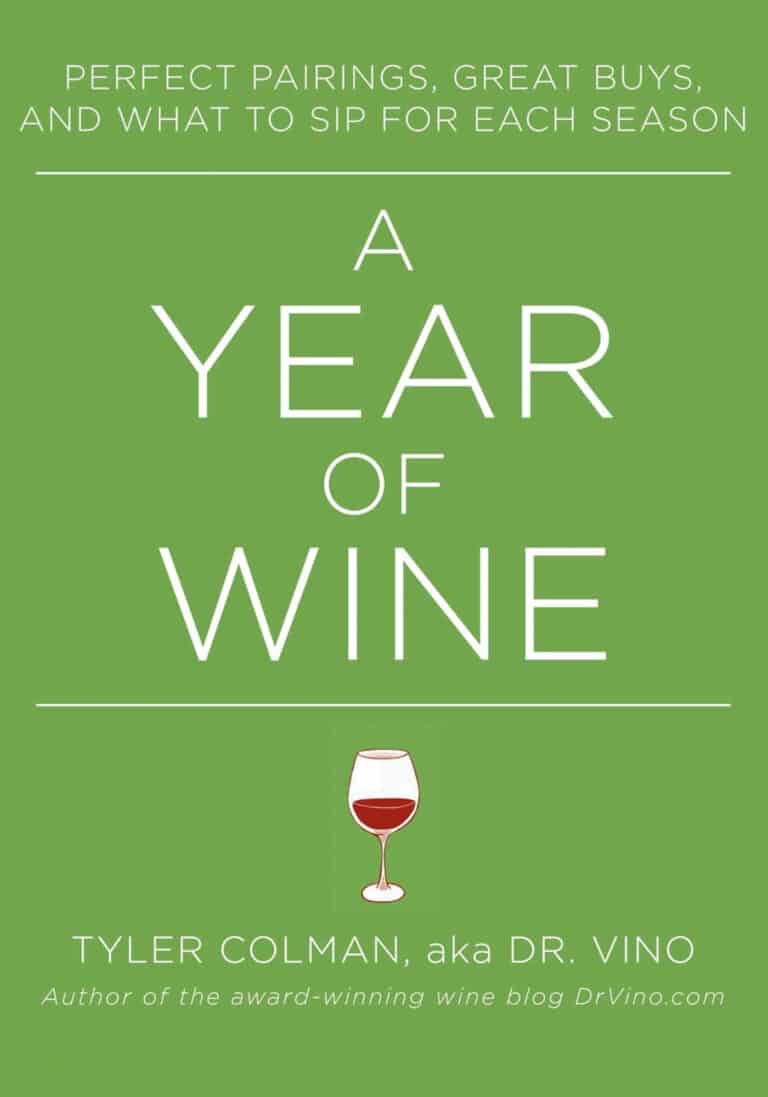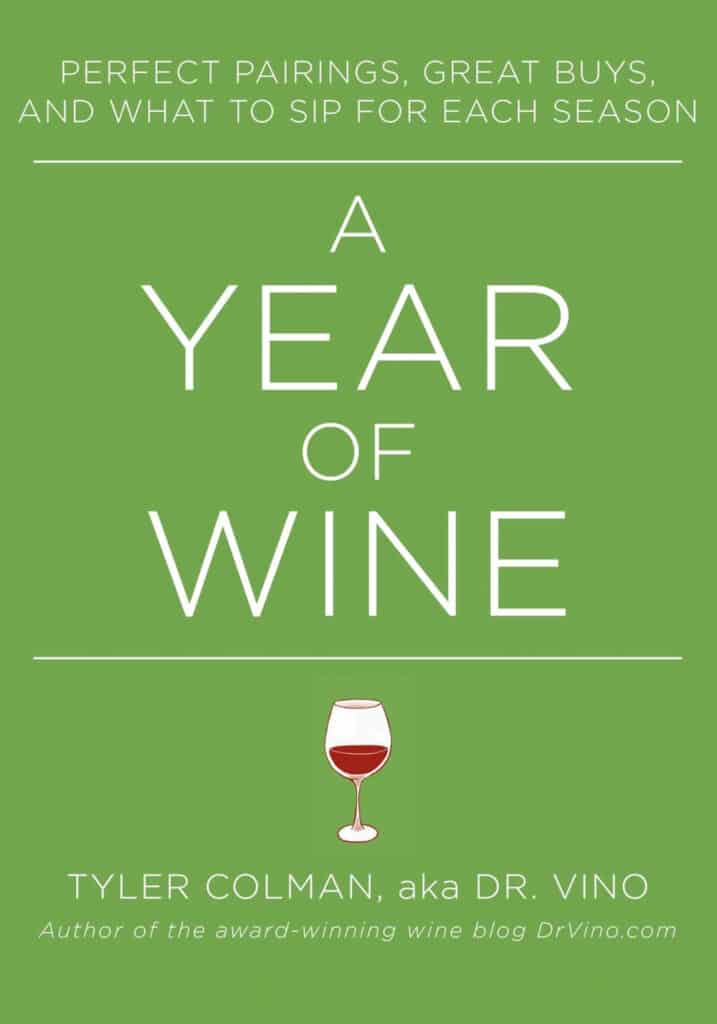 A Year of Wine: Perfect Pairings, Great Buys, and What to Sip for Each Season
by Tyler Colman
A Year of Wine: Perfect Pairings, Great Buys, and What to Sip for Each Season approaches wine education from a seasonal perspective. Walking readers through wine tasting month by month, this book challenges the notion that lighter wines are limited to warmer months and heavier wines are limited to winter months. A Year of Wine also covers annual occasions, including everything from Super Bowl Sunday to tax day, ensuring you can find a wine for almost every event of the year.
Cork Dork
by Bianca Bosker
A New York Times Critic Pick, Cork Dork follows amateur wine enthusiast and journalist Bianca Bosker's journey into the niche world of sommeliers and wine tasting. Readers follow Bosker's skeptical approach to the topic, seeing everything from underground tasting groups to a neuroscientist's fMRI machine in an effort to answer the incessant question: what's the big deal about wine?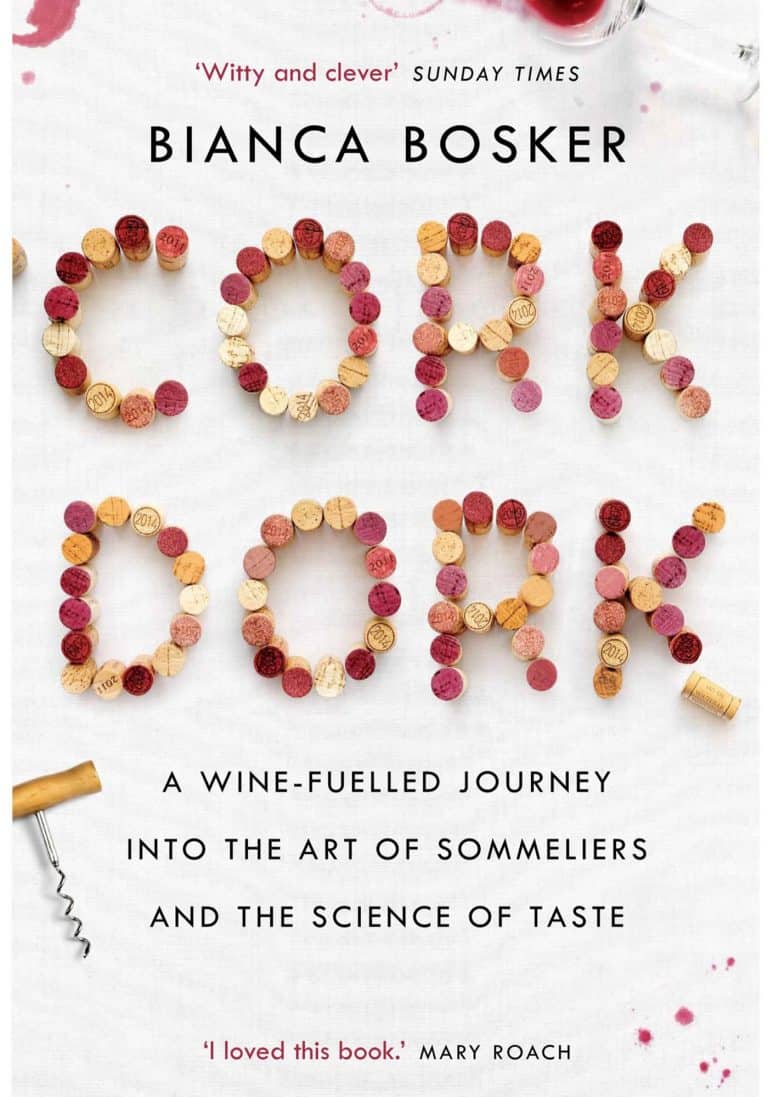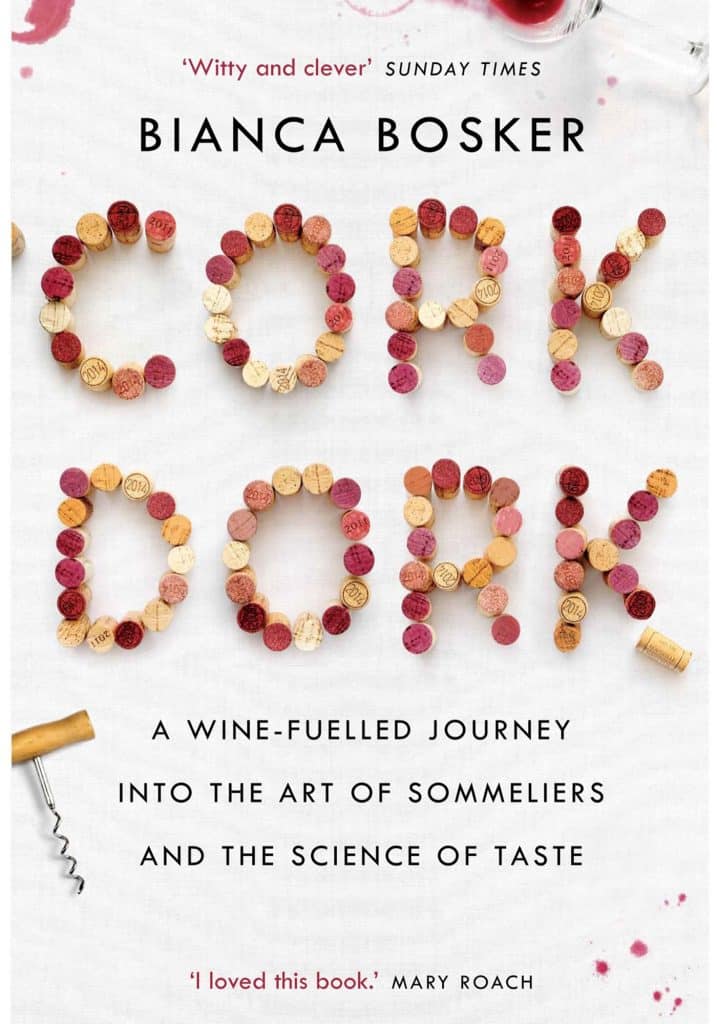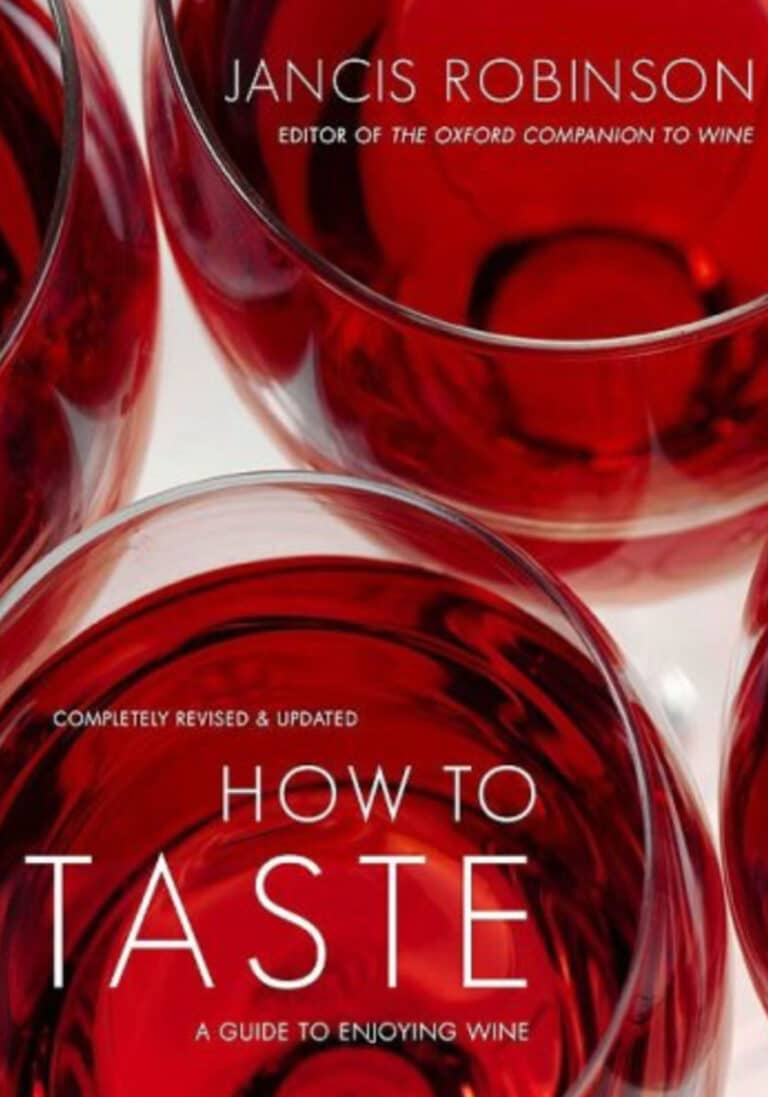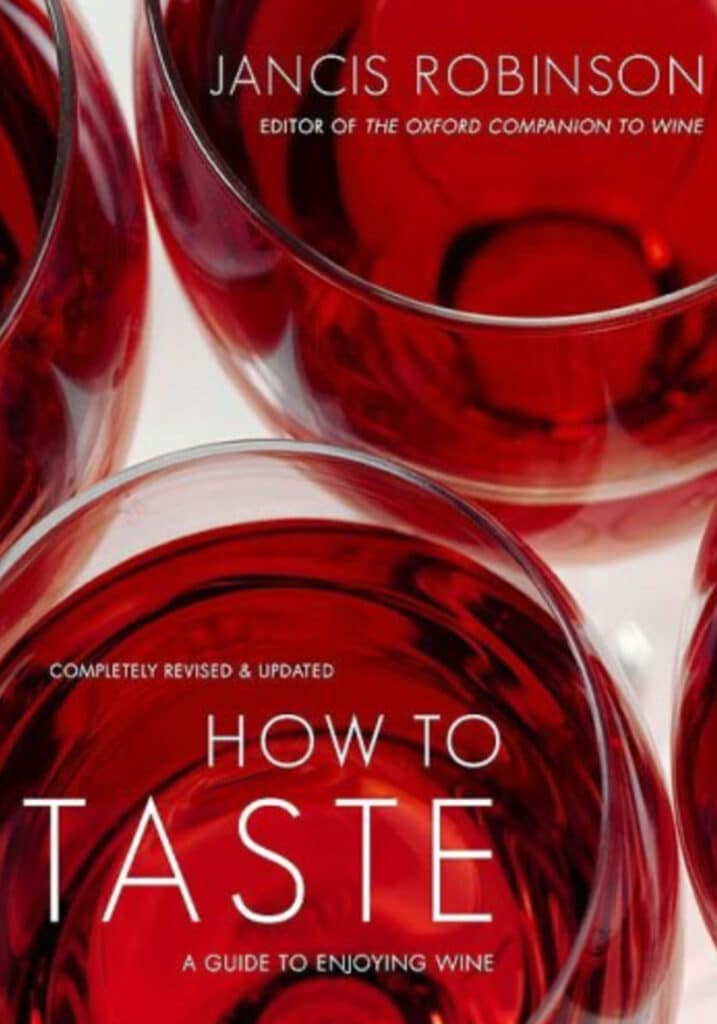 How to Taste: A Guide to Enjoying Wine
by Jancis Robinson
How to Taste: A Guide to Enjoying Wine operates on a simple principle: there is no better way to learn about wine than by tasting it. Focusing first on pairing wine to get more flavor out of your food, Jancis Robinson then moves on to educate about specific wines and grapes, making the process easier for those learning how to taste. A comprehensive guide on wine flavors, including how to purchase wine at the store or in a restaurant, this book can make anyone a more confident wine consumer.
Judgement of Paris
by George M. Taber
The only reporter present for the 1976 wine tasting, George M. Taber details his experience with the winemakers competing in the infamous Judgement of Paris, where a California wine beat a French wine for the first time in a blind taste test. From winemakers to judges, the eccentric personalities of everyone involved make this an exceedingly interesting read.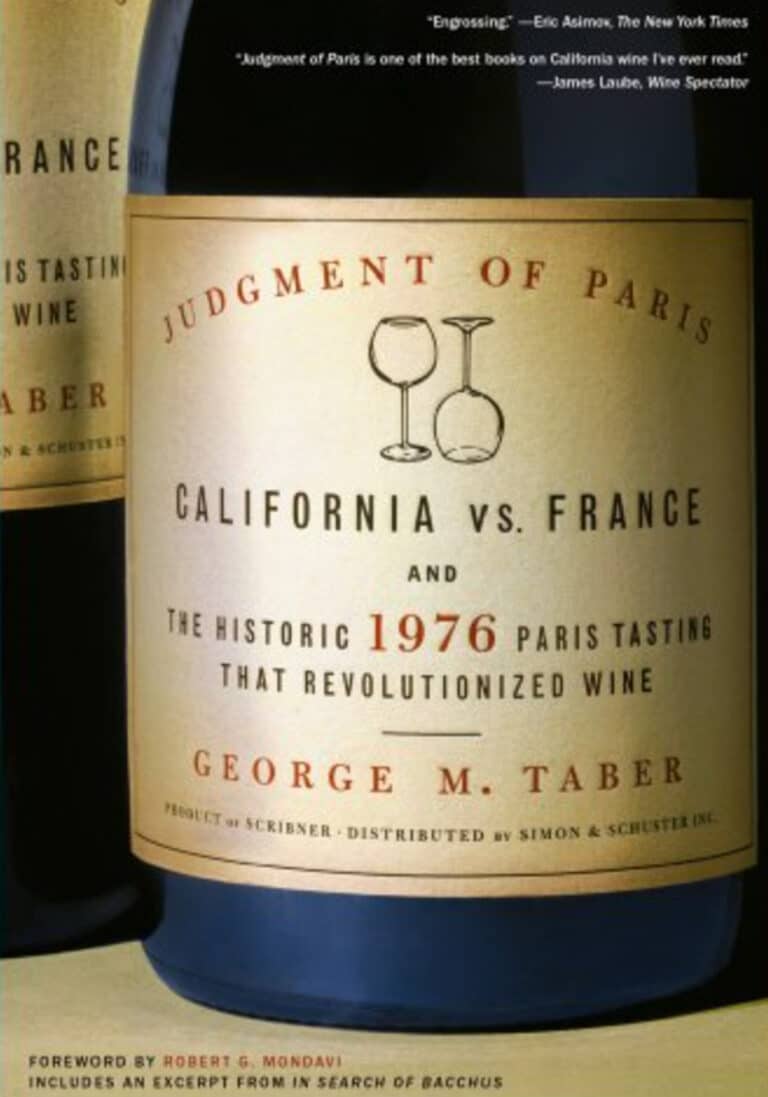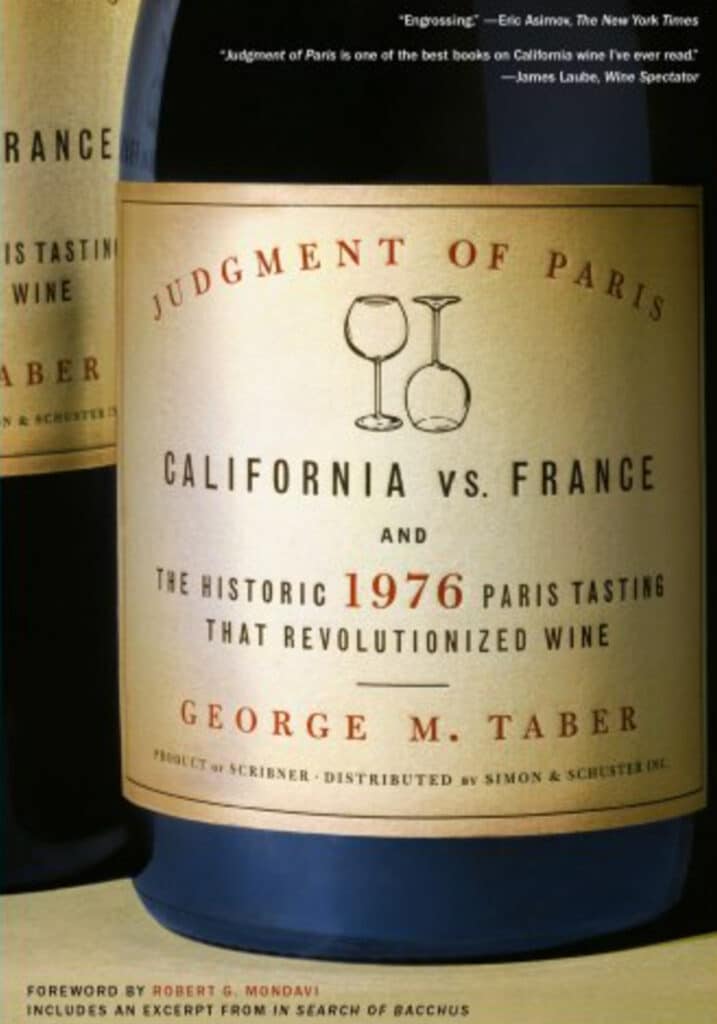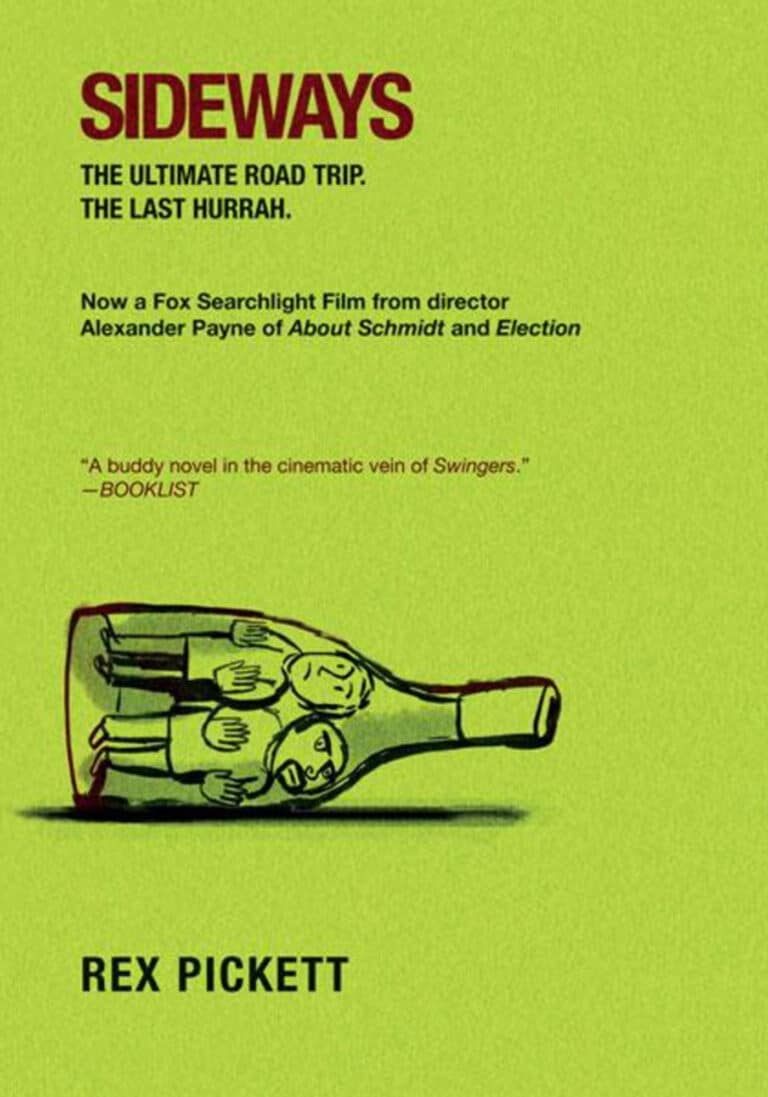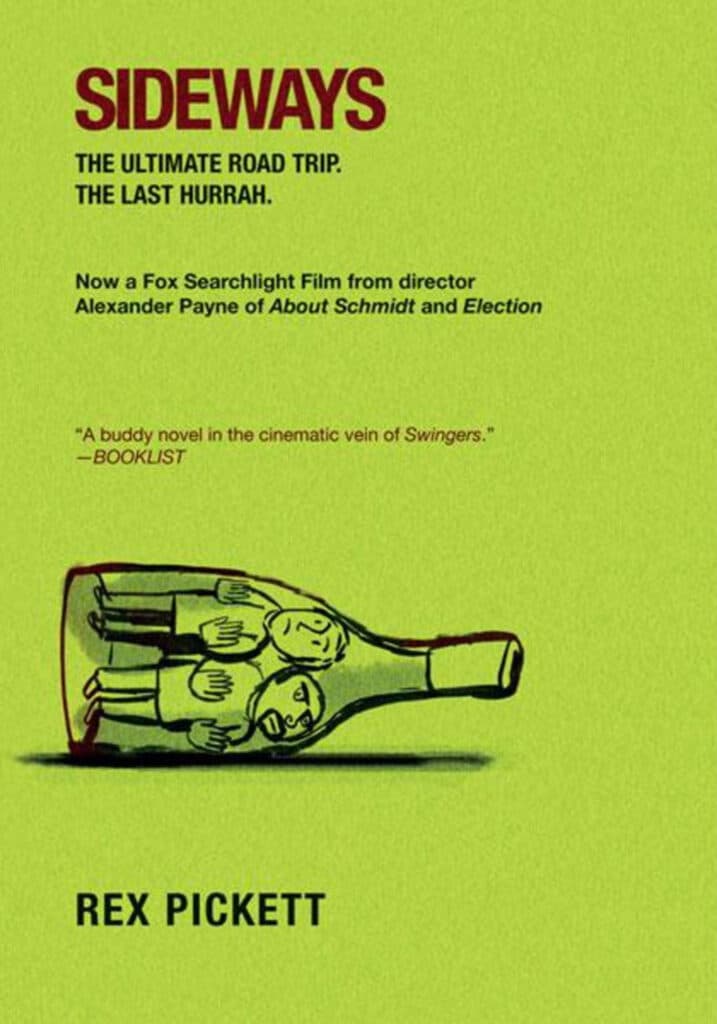 Sideways
by Rex Pickett
Following two friends on a trip to California's wine country, this novel evaluates the complex relationships formed between people. Friends Jack and Miles embark on their road trip with two separate goals. Jack sees the trip as his last week of freedom before marriage, and recently-divorced Miles sees the trip as a way to reevaluate his current life circumstances. Funny and insightful, the novel contains not only interesting evaluations of men, women and human relationships but also beautiful details about wine.
The New Wine Rules: A Genuinely Helpful Guide to Everything You Need to Know
by Jon Bonné
Wine writer Jon Bonné uses this book to try and make the process of finding a glass of wine you enjoy both less intimidating and much easier. His recommended first step? Forget everything wine experts have told you. This book insists that a wine's price rarely affects its quality, and that rosé is a great wine to drink at any time of year.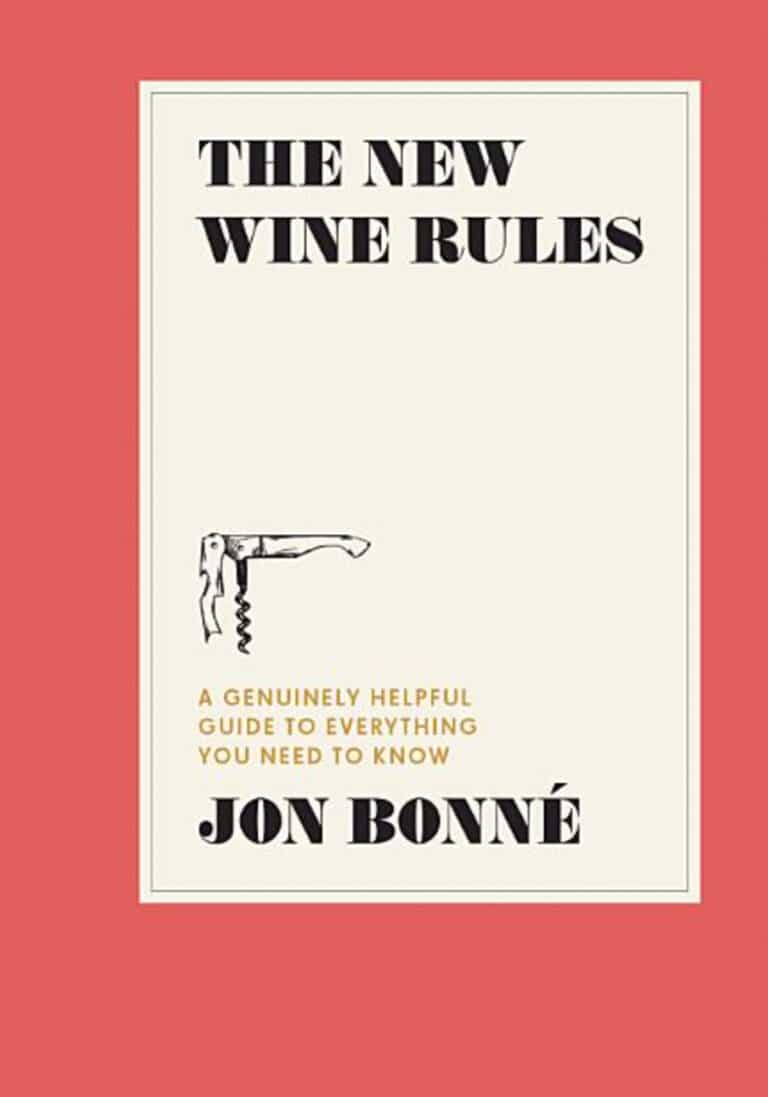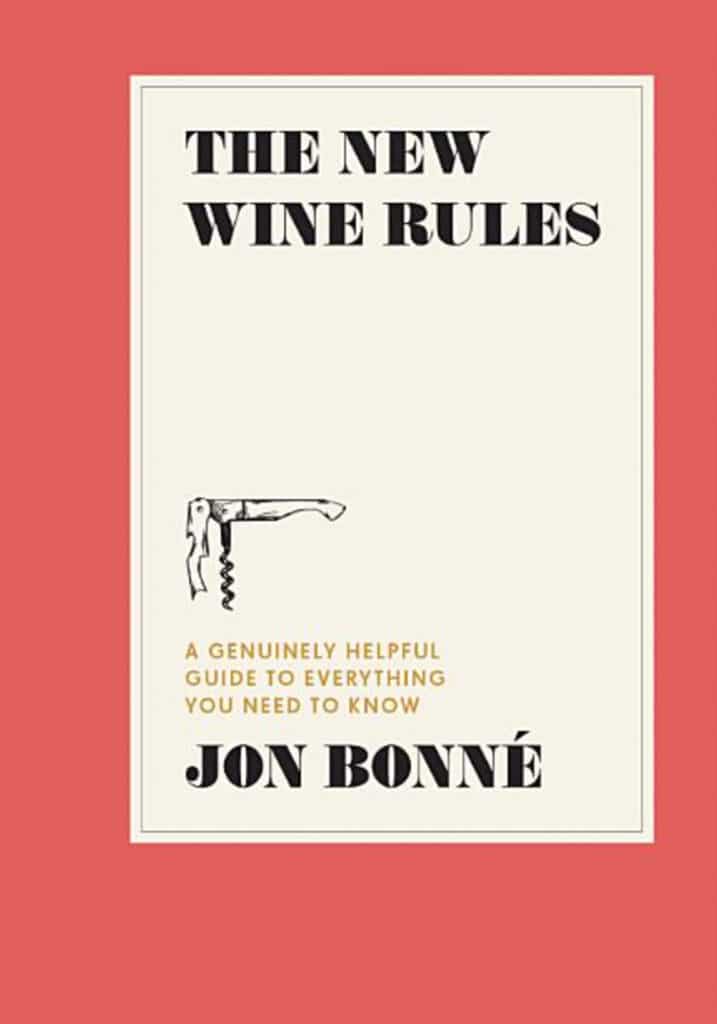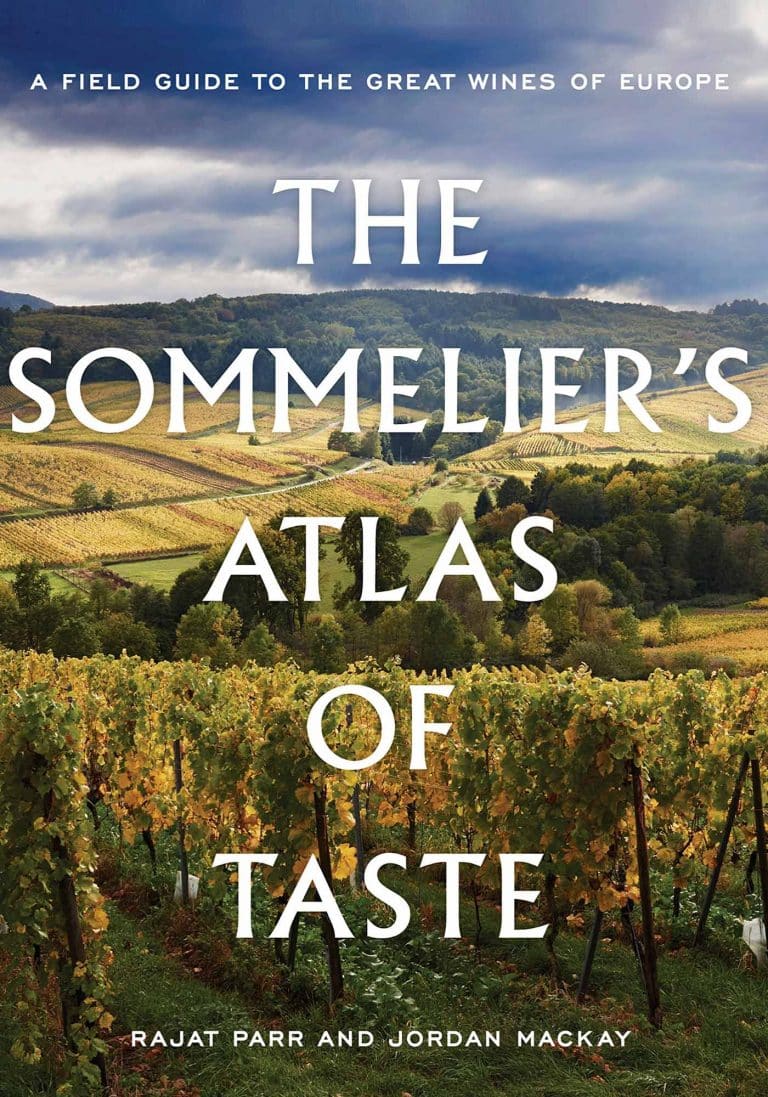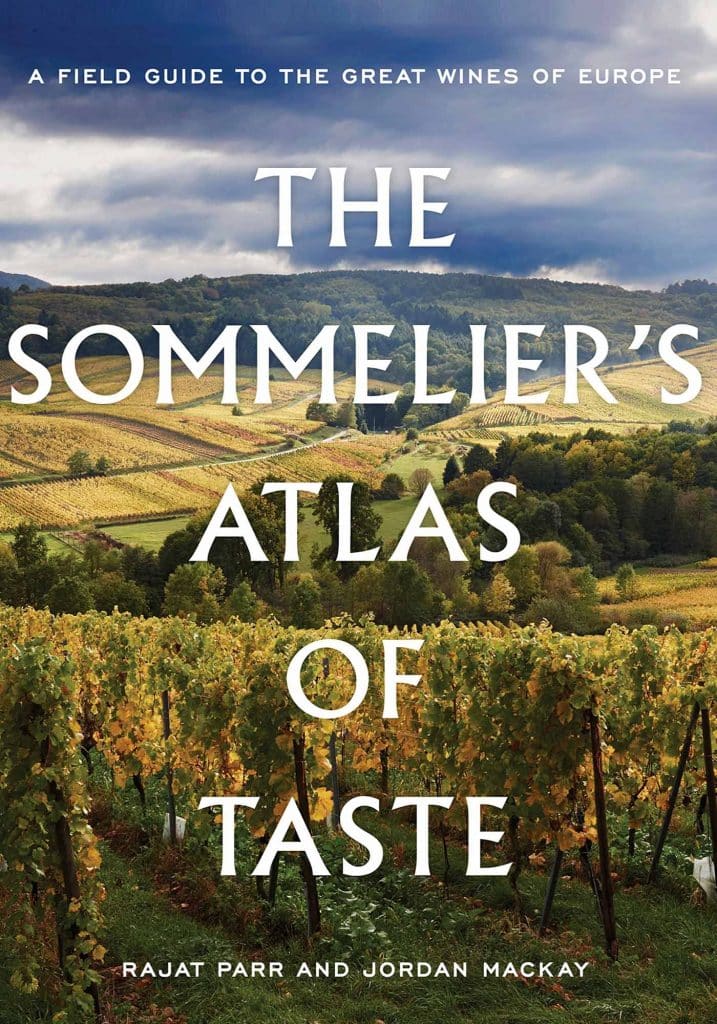 The Sommelier's Atlas of Taste: A Field Guide to the Greatest Wines of Europe
by Rajat Parr & Jordan Mackay
Taking account of soil, sub regions and climate intricacies that affect the flavor profile of a wine, The Sommelier's Atlas of Taste presents an extremely in-depth study of European wines. The consideration of every detail going into a bottle makes this an excellent modern approach to wine education.
The Widow Clicquot: The Story of a Champagne Empire and the Woman Who Ruled It
by Tilar J. Mazzeo
After her husband's death, Barbe-Nicole Clicquot Ponsardin broke tradition by taking over the business they had started together. Directing Veuve Clicquot to the status it occupies today, she became one of the richest women of her time, creating a lasting legacy and achieving a level of success extremely uncommon for women of the 19th century. The Widow Clicquot also shares the work that goes into creating a bottle of Veuve Clicquot.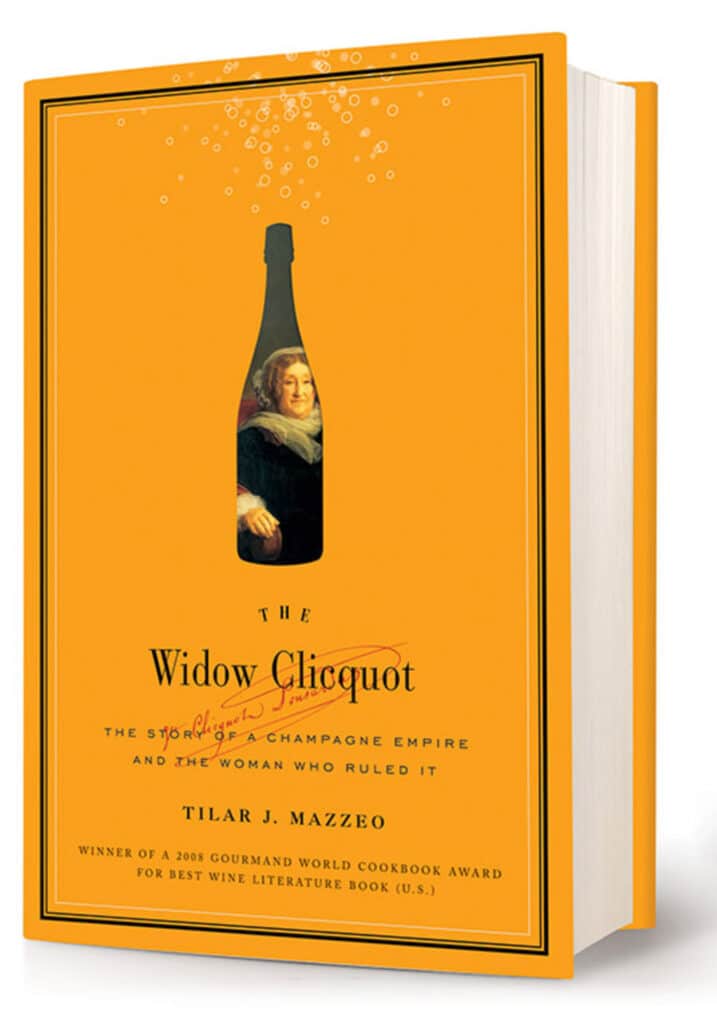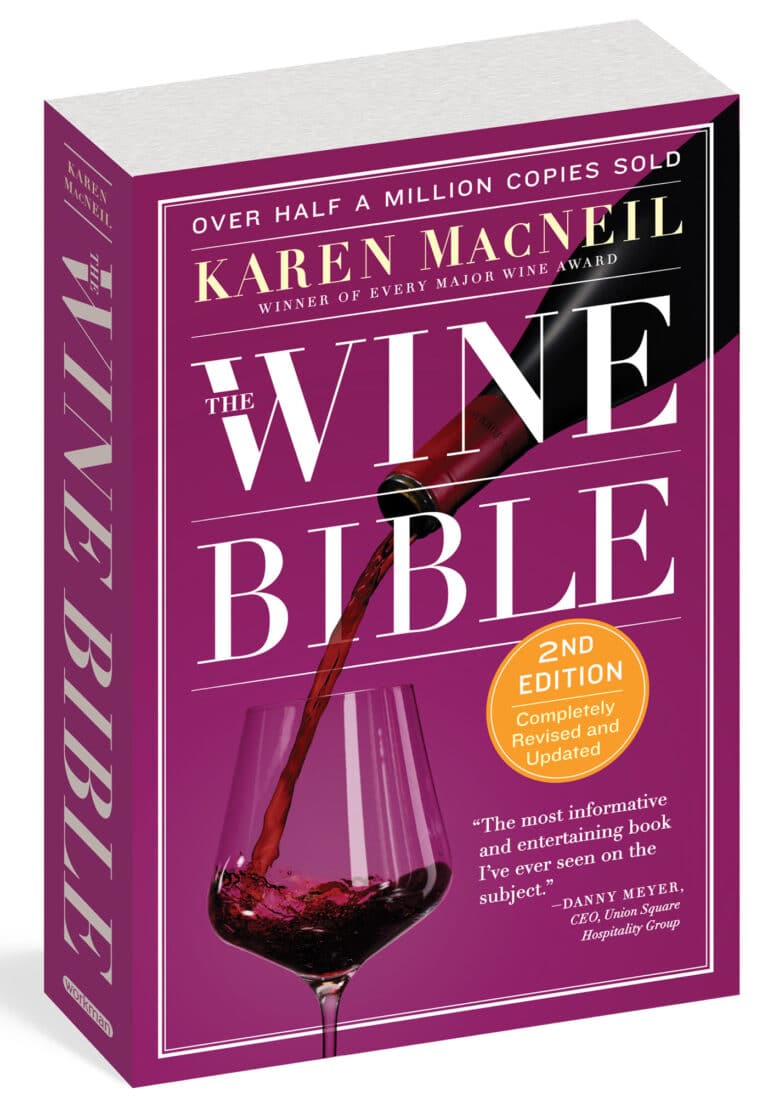 The Wine Bible
by Karen MacNeil
An informative read for amateurs and wine professionals alike, The Wine Bible explores wines around the world, from France to Australia. Describing the science behind some of our favorite wines, including why champagne has bubbles, this book evaluates wine from the grapes to the bottle, as well as pairing suggestions.
Virginia Wine: Four Centuries of Change
by Andrew A. Painter
Virginia has been producing wine longer than any U.S. state. Over 400 years, Virginia's wine country has experienced failures and successes unlike any other area in the country. Covering the region's rich wine history from the earliest accounts of Native American vineyards to the modern-day winemaking boom and makers like Felicia Rogan of Oakencroft Vineyard & Winery, Virginia Wine by Andrew Painter, a University of Virginia alumnus and Virginia resident, is a great read for anyone interested in learning more about local wines. Get a copy at the Wine & Country Shop.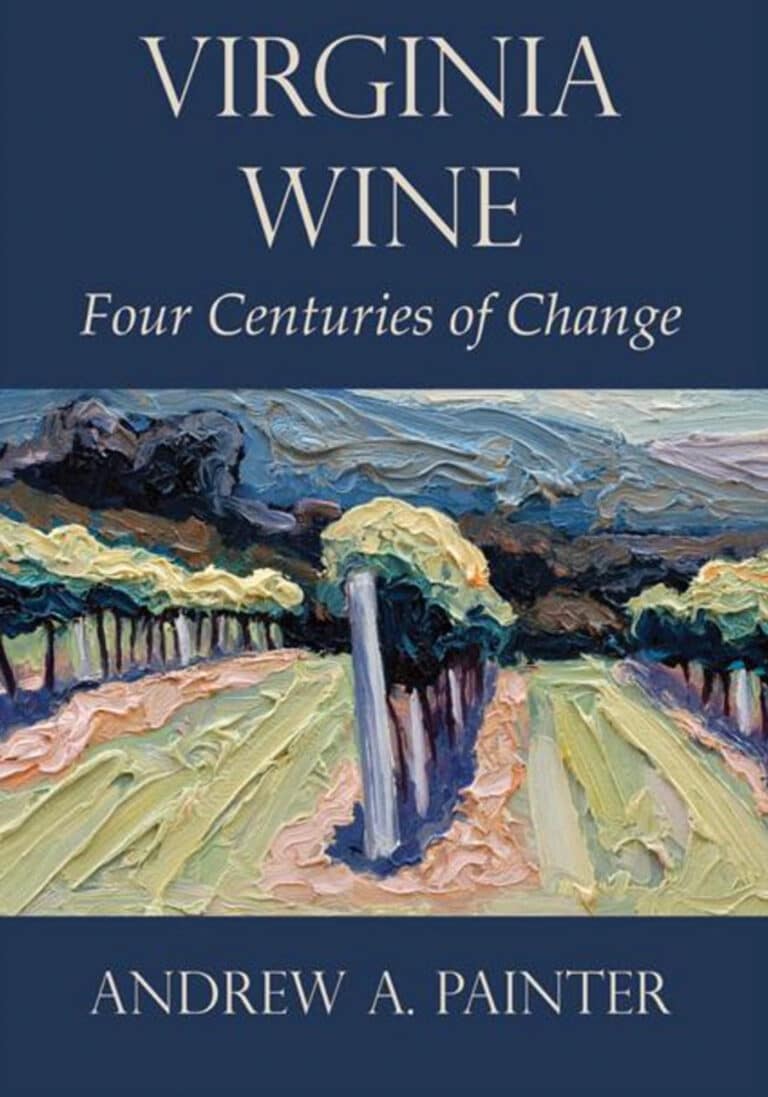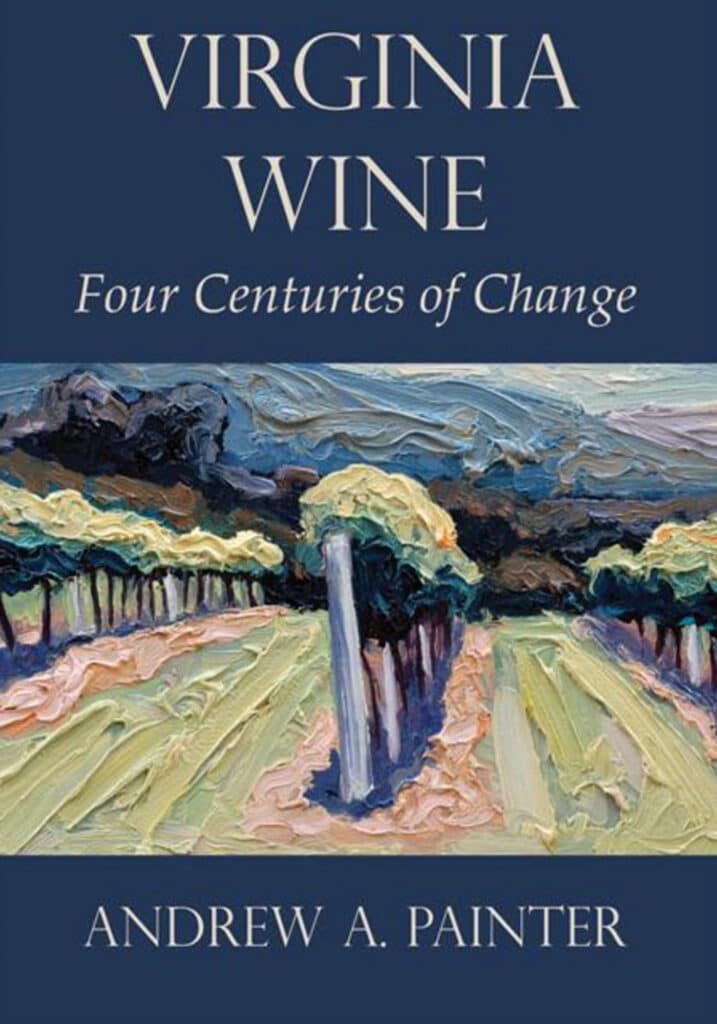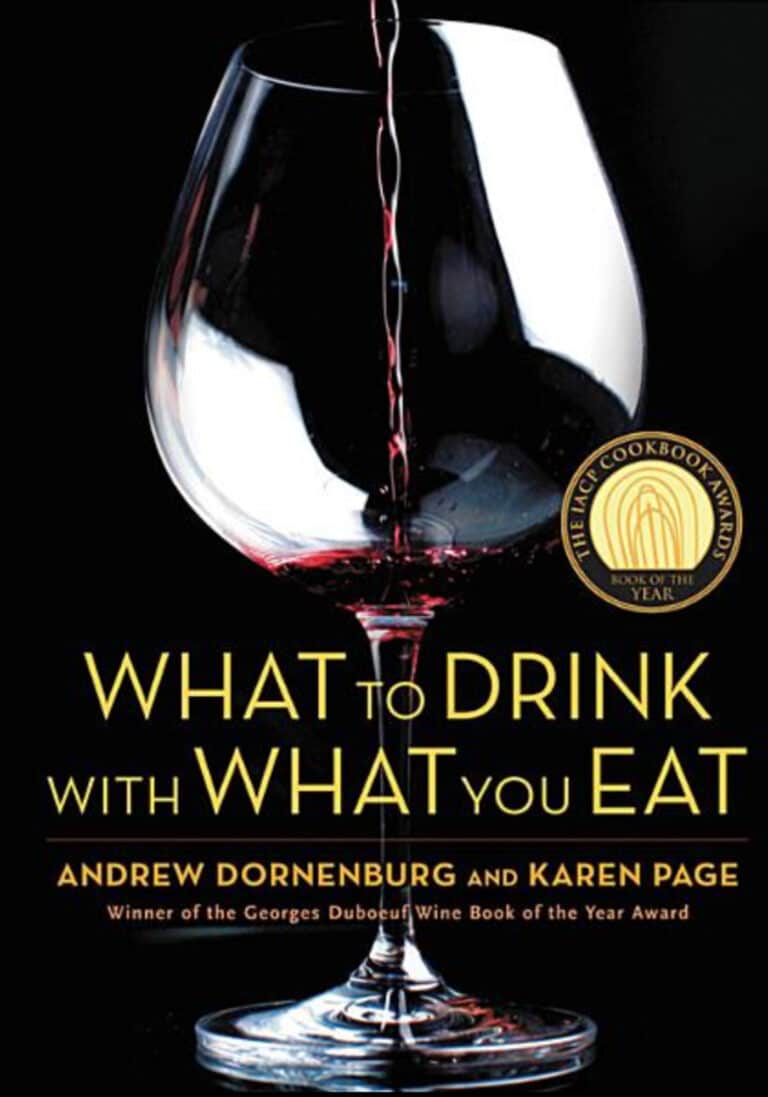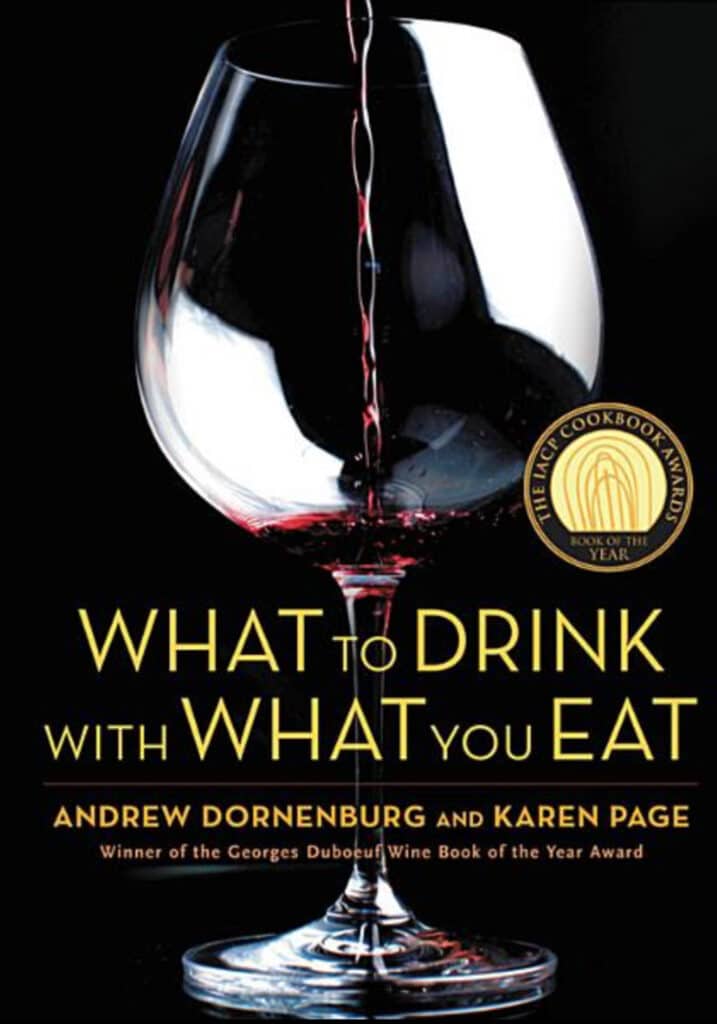 What to Drink with What You Eat
by Andrew Dornenburg & Karen Page
What to Drink With What You Eat covers not only wine pairings but also beer, spirits, coffee and tea, making it the ultimate beverage pairing book. Along with pairing tips, it includes advice from some of the top wine experts and James Beard Award-winning chefs in America.
Wine Folly: Magnum Edition: The Master Guide
by Madeline Puckette & Justin Hammack
This James Beard Award-winning book covers everything you need to know about wine, from varietals and labelling to pairing, and all color-coded so you can find the information you're searching for easily. Complete with a wine region explorer to provide information on the world's top winemaking countries, this book creates a practical and easy-to-use way to learn about wine. Get a copy at the Wine & Country Shop.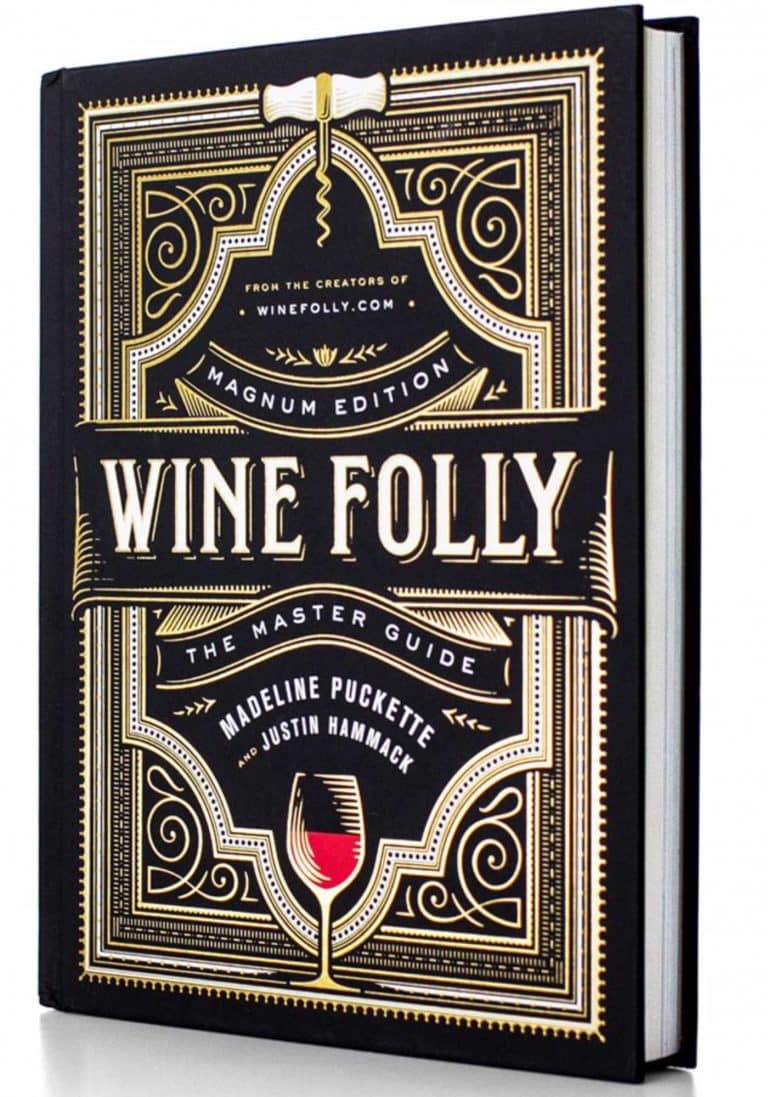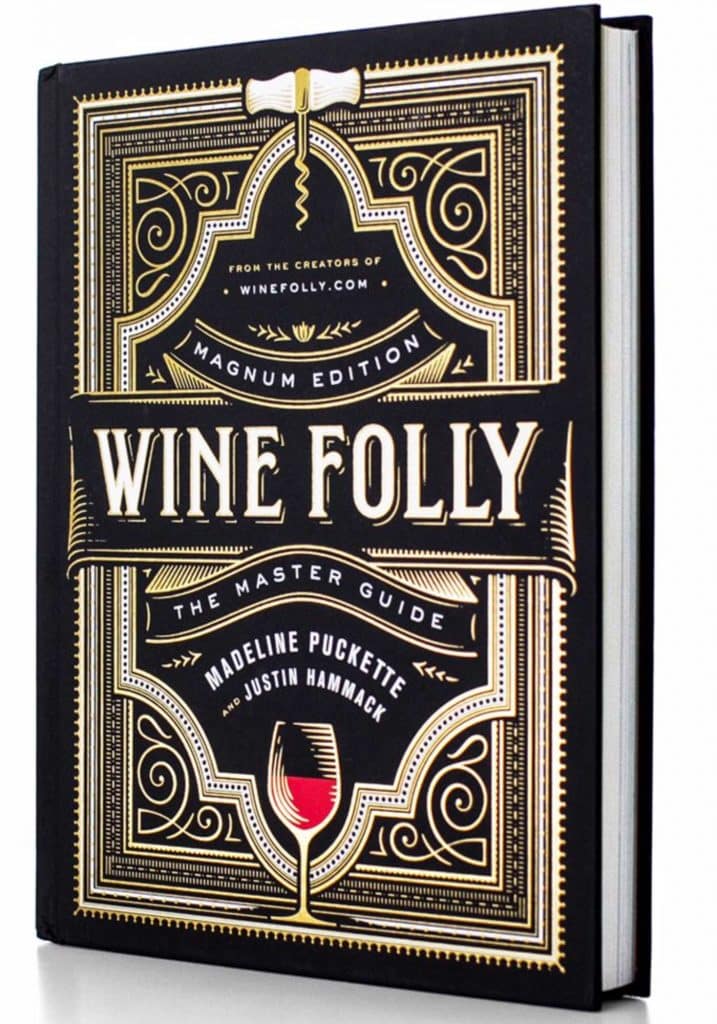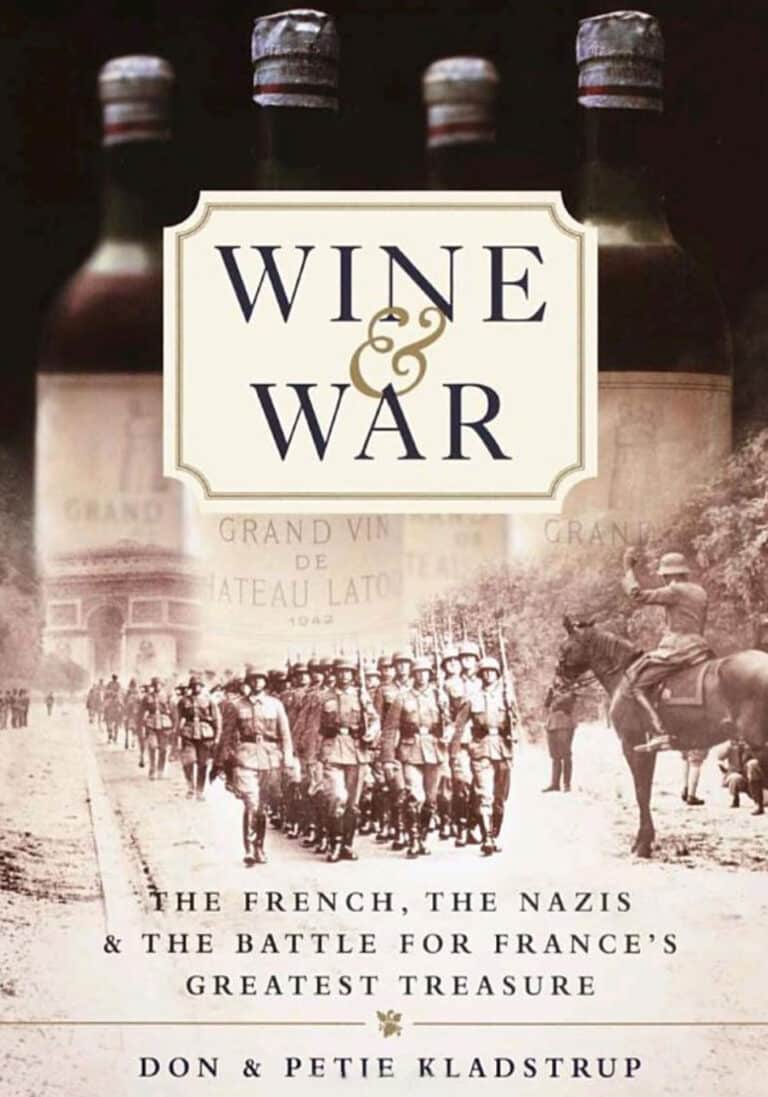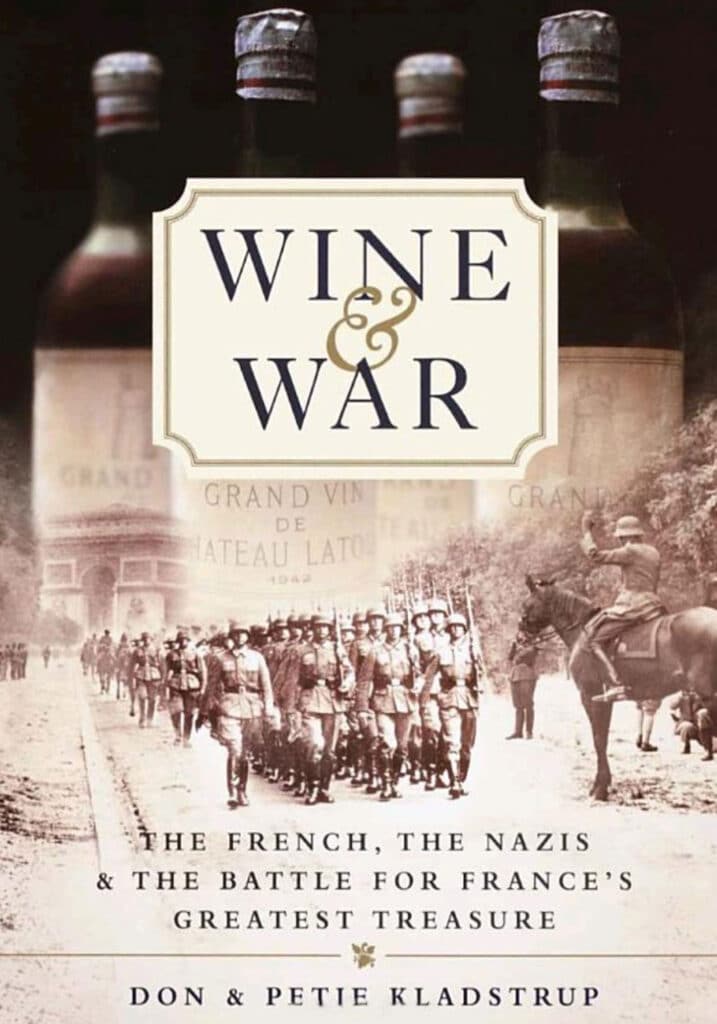 Wine & War: The French, The Nazis & The Battle for France's Greatest Treasure
by Donald & Petie Kladstrup
After the Germans began their occupation of France in 1940, Nazis began hunting down French wine as an exploitable asset. To preserve their hard work, French wine makers had to take drastic measures to hide their wine from Nazi troops. This book follows the incredible story of the French winemakers who kept their wine out of the Germans' hands, saving the French winemaking industry.
To find more great reads, wine-related or not, follow the "Culture Notes" section in each issue of Wine & Country Life and stop by our Wine & Country Shop for cookbooks, home décor inspiration and books by local authors. ~
MARY ALLEN TALLEY is a recent graduate of the University of Virginia and interned at Ivy Life & Style Media. In her free time, she enjoys reading, spending time with friends and exploring the local wine scene.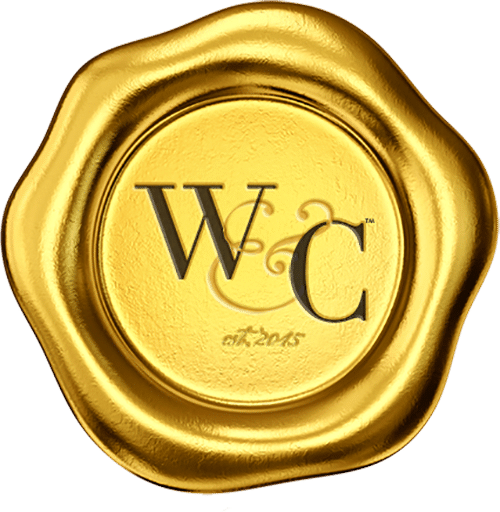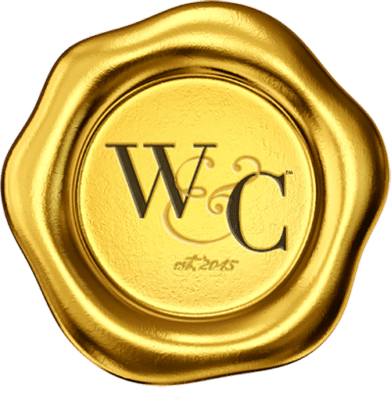 Virginia Wine & Country celebrates elevated living in Virginia Wine Country. Virginia Wine & Country Life is a semi-annual luxury print magazine with a full digital presence. The Virginia Wine & Country Gold Book is an annual guide to the top award-winning wines, wineries and experiences in Virginia Wine Country. The annual Virginia Wine & Country Wedding Planner is an art book of elegant Virginia weddings. The brand includes the Virginia Wine & Country Shop in Ivy, Va. It is a beautiful lifestyle boutique that brings the pages of the magazines to life. Virginia Wine & Country tells the stories of Virginia wineries, the farm-to-table movement, luxury travel, entertaining, art and the elegant country lifestyle. Ivy Life & Style Media also provides branding, web design and PR services for the wine industry.