Nestled in the charming town of Middleburg, Virginia, the Goodstone Inn & Restaurant blends old-world elegance with modern-day luxuries.
When Mark Betts purchased the Inn back in 1996, he and his family intended to use the place as their very own "country getaway," away from the hustle and bustle of the city. However, they soon found that their busy lives in the D.C. area didn't allow them to enjoy the property as much as they'd hoped. In 1999, they adjusted their original vision from a personalized space to one that others could enjoy as well when visiting Virginia's hunt and wine country.
"The family was looking for a means of maximizing its use while still maintaining it well between visits," says Gordon Leigh, Goodstone's general manager.
The Inn has flowered into a unique retreat that has received many rave reviews. USA Today named it one of the top 10 romantic inns in America, cementing its reputation as an idyllic spot to kick back and enjoy the peaceful surroundings as well as the many beautiful wineries and equestrian events in the area. Some of the annual favorites are the world-class Upperville Colt and Horse Show, The Montpelier Hunt Race and The Gold Cup.
Guests travel far and wide to the Inn to escape and indulge in its culinary offerings. Goodstone developed a highly rated restaurant that features a passionate team of professionals. The restaurant specializes in exquisite French cuisine that can satisfy the foodie in all of us.
Middleburg Farm-to-Table Luxury Getaway
While at the Goodstone Inn & Restaurant, guests get a taste of "an authentic Middleburg experience … beautiful grounds tucked away in Virginia hunt country, locally-grown and seasonally-inspired fare, a menagerie of animals and wildlife, a true farm-to-table experience, exclusive private structures, impeccable hospitality, and a personalized approach to all activities and events," Leigh says, describing the experience.
"…A true farm-to-table experience, exclusive private structures, impeccable hospitality, and a personalized approach."
Outside its private cottages, guests can enjoy the beautiful views of the rolling hills and wander through the manicured gardens. You may even run into Greyson the llama, who stands watch over the many goats and sheep. Nearby are the donkeys and free-range chickens, who produce around 22,000 fresh eggs per year for the restaurant's delicious pastries by artisan Baker Jean Baptiste. Goodstone is also part of the Monarch Waystation Program to preserve butterflies.
A Country Inn with a Multicultural Hospitality Team
A fascinating distinction of the Goodstone Inn is its diverse team from around the world, each of whom adds a pinch of his or her own flair and flavor into everything they do. Their sommelier is Moroccan, the head of guest services is originally from South Africa, and their baker came from Togo. The Inn has also brought aboard cooks from Cambodia and Belgium, a gardener from Australia, and "a few Americans whose family came across on the Mayflower," says Leigh, who is originally from England.
If it's true what they say about diversity in the workplace leading to increased creativity, then the Goodstone Inn & Restaurant is a terrific example.
Luxury Historic Inn in DC's Wine Country
Rooted in rich Virginia history, the property's story traces back to the mid-1700s. The land was once owned by Jamie "The Scot" Leith, who at one time owned 640 acres and "reportedly sold provisions to the Continental Army" during the American Revolution.
Today, the Inn sits on 265 acres, and many consider it a romantic destination. It's easy to embrace the Inn's atmosphere of rest, relaxation and recuperation and enjoy visiting a few of the nearby vineyards.
In the Conservatory and Bistro, guests can enjoy an array of seasonal offerings. From wagyu to foie gras, the executive chef and the sommelier work together to select the perfect pairings all year round.
The Goodstone Inn & Restaurant's sister property in Costa Rica, Playa Cativo Ecolodge, is another luxury boutique hotel that shimmers on the Costa Rican South Pacific. It, too, offers the tranquil serenity and blissful seclusion that exemplifies Mark Betts' trademark standard.
Other distinct amenities and experiences at the luxury Inn can include the spa, culinary and mixology classes, wine pairing dinners and garden tours. With all that it offers—fine dining, harmonious surroundings, and a sound commitment to being socially responsible during these troubling times—the Goodstone Inn & Restaurant is a wonderful place for a rejuvenating holiday in Virginia's hunt and wine country. ~
Discover more luxury resorts in Virginia Wine Country. The iconic Keswick Hall Resort has been recently refurbished with a new spa, a Jean Georges restaurant, guest rooms, golf course & more – a beautiful resort in wine country near Charlottesville Virginia. Up in northern Virginia, the Omni Homestead Resort offers a luxury spa and natural hot springs along with historic sites, dining, equestrian activities and more. Closer to Washington DC, you can enjoy a stay at the incredible Salamander Inn, a stunning resort in Virginia's hunt & wine countries. Dining, equestrian activities and more await guests to Middleburg.
MARC BOSTON is a husband, father of three daughters, freelance writer and author of three children's picture books, The Girl Who Carried Too Much Stuff, What About Me? and Dad is Acting Strange. Find his work at marcboston.com.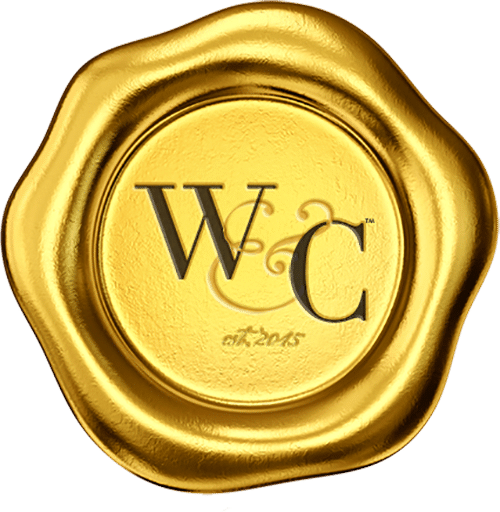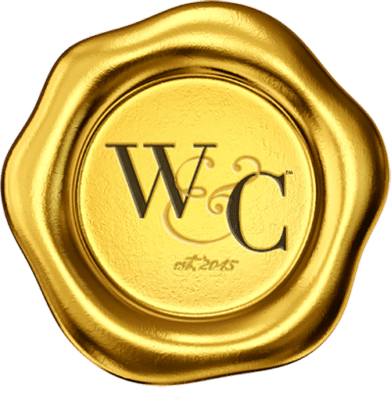 Virginia Wine & Country celebrates elevated living in Virginia Wine Country. Virginia Wine & Country Life is a semi-annual luxury print magazine with a full digital presence. The Virginia Wine & Country Gold Book is an annual guide to the top award-winning wines, wineries and experiences in Virginia Wine Country. The annual Virginia Wine & Country Wedding Planner is an art book of elegant Virginia weddings. The brand includes the Virginia Wine & Country Shop in Ivy, Va. It is a beautiful lifestyle boutique that brings the pages of the magazines to life. Virginia Wine & Country tells the stories of Virginia wineries, the farm-to-table movement, luxury travel, entertaining, art and the elegant country lifestyle. Ivy Life & Style Media also provides branding, web design and PR services for the wine industry.