Travelling along the rolling countryside amongst stacked stone fences and the beautiful Blue Ridge Mountains of Virginia, you'll find a quaint village offering an oasis of relaxation and luxury. These features are the backdrop of Middleburg, an equestrian paradise set in the heart of the horse and hunt capital of the nation. A prestigious list of past and present residents characterizes Middleburg as an ideal place for celebrities to settle down. Visitors of Middleburg, Virginia may find themselves rubbing elbows with the likes of Tom Cruise, Robert Duvall, British royals and Paul Newman, all of whom are either past guests or current residents of the historic town. A location steeped in history and charm, Middleburg is nearly 50 miles from our nation's capital, yet feels worlds away with its numerous charming villages dotting the beautiful roadways lined with equestrian properties and stacked stone fences. Our Weekend Guide to Visiting Middleburg, VA will take you into this 18th century village full of tradition and historical architecture.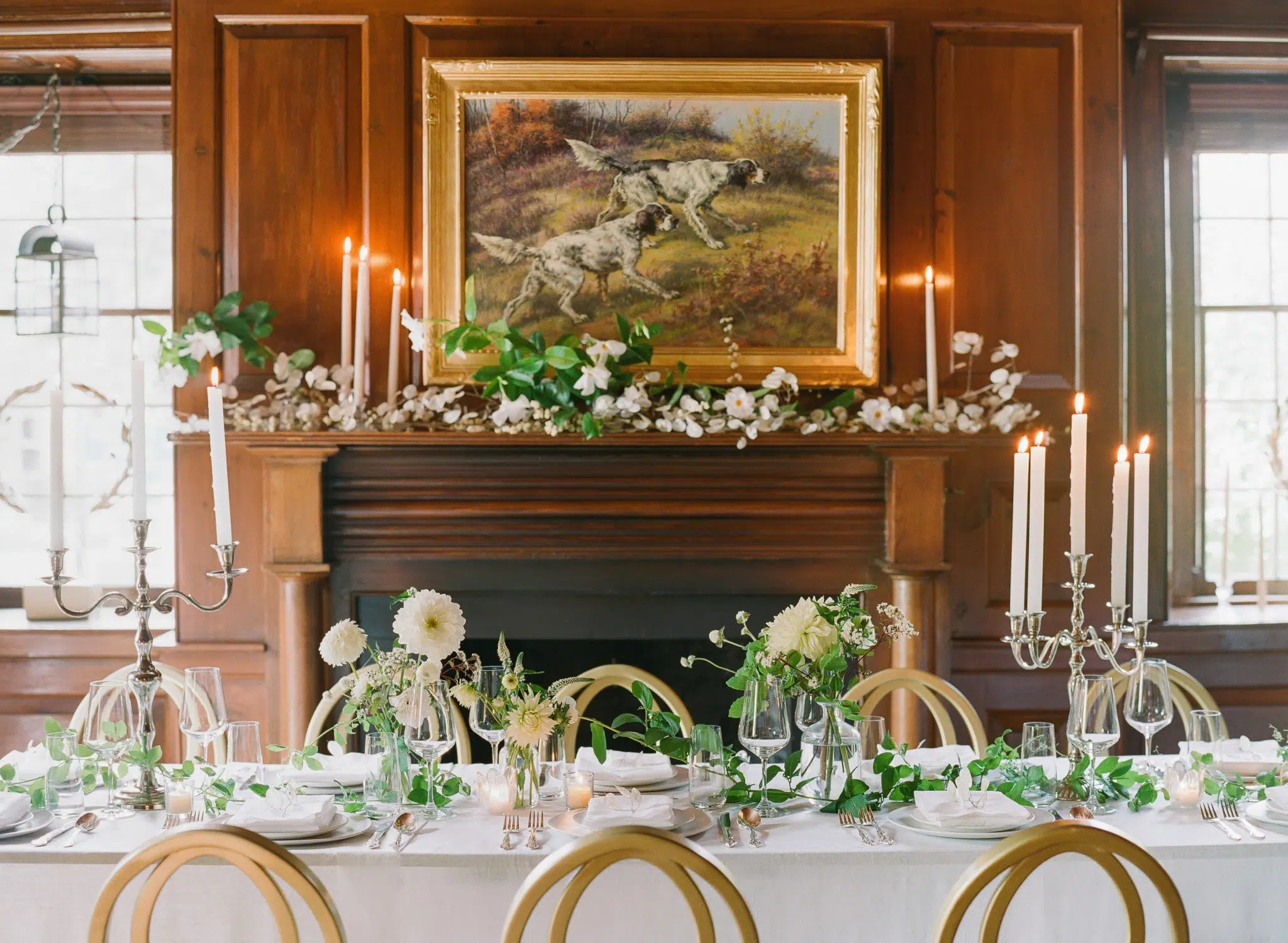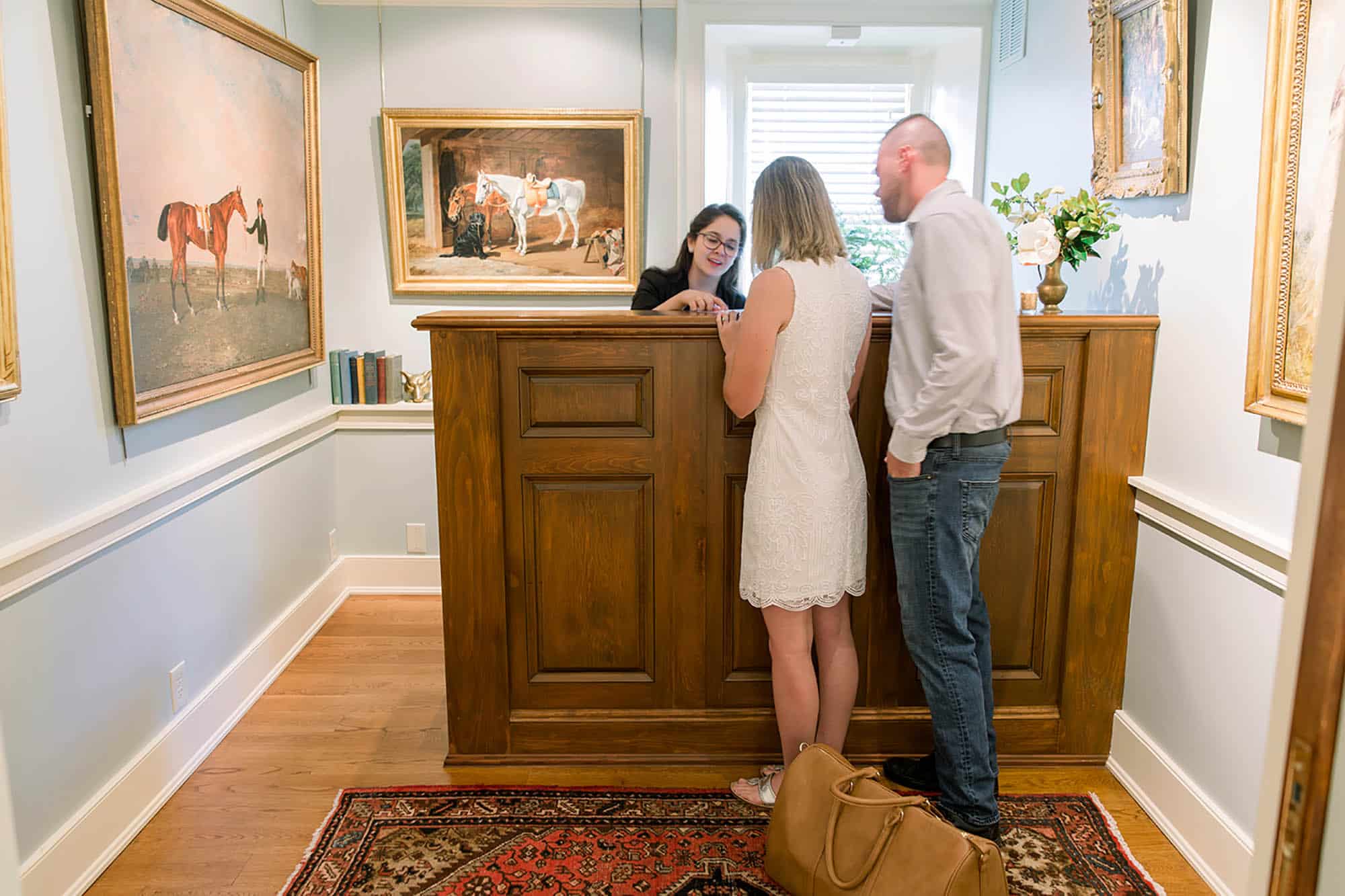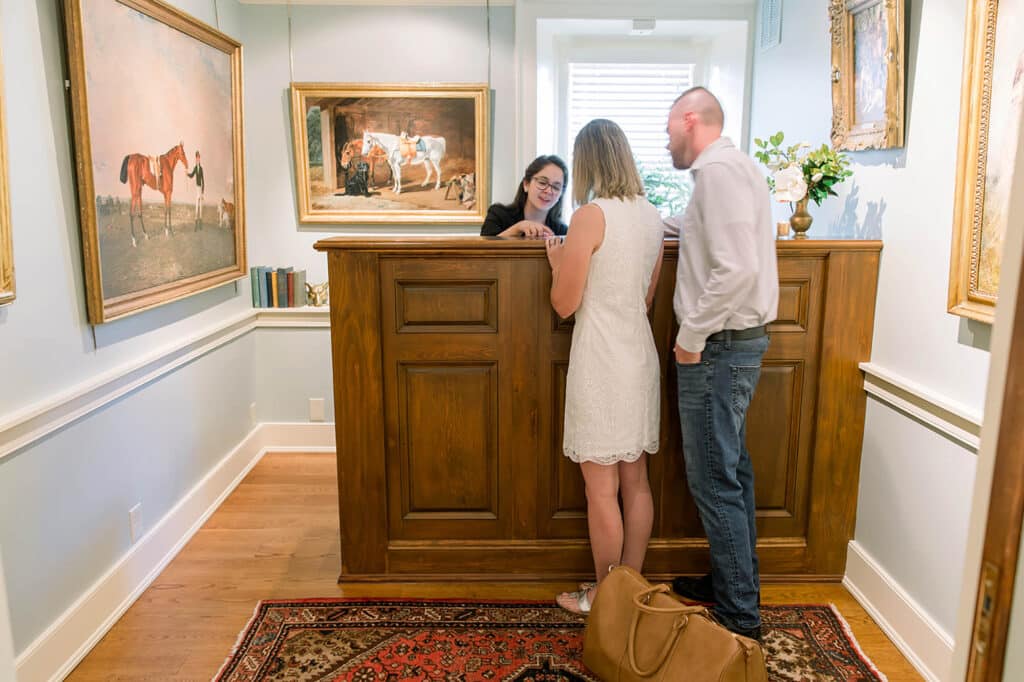 Where to Stay in Middleburg, Virginia
It's not too often that the place where you hang your hat during a weekend excursion is also a historic landmark. In Middleburg, however, at the Red Fox Inn & Tavern, history is imbued in every stone. Established in 1728, the Red Fox sits at the heart of Virginia's hunt and wine country and is the oldest continually operated inn in the U.S, wherein there is no shortage of hospitality and luxury. Enjoy your choice of inn room, suite or cottage across a charming and lush property. Every building and individual room is unique in design and charm, from the Red Fox—a lively option, situated above the Tavern and the Night Fox Pub—to the Middleburg Cottage, a private retreat of total serenity. After unpacking, venture to The Tavern for fine dining with fresh ingredients sourced from the plentiful surrounding region: a seasonal, four-course dinner with Virginia and Old World wine pairings that pay deep homage to the history and bounty of Virginia's Hunt & Wine Country. There is also a tented Garden Terrace, for warmer nights of al fresco dining.
History and tradition are not the only things putting this beautiful village on the map, the Salamander Middleburg is paving the way for diverse entrepreneurship by offering luxury accommodations and unparalleled experiences. The resort is host to an annual culinary extravaganza with top talent that can be compared to the famed Aspen Classic, The Family Reunion presented by Kwame Onwuachi. This Forbes five-star resort is the only one of its kind to be owned by a black woman in the United States. Sheila Johnson is an American businesswoman who co-founded Black Entertainment Television (BET). Johnson brought Salamander Resort to life with the vision of a timeless destination with artfully designed facilities. All 340-acres of the resort are designed to provide its guests with the utmost lavish experience. Perfect for a bachelorette weekend, a family outing and everything in between, consider putting down Salamander Resort and Spa as a stop on your Weekend Guide to Visiting Middleburg.
Set on the outskirts of the charming town of Middleburg, VA is Goodstone Inn, a romantic 5-star resort offering a variety of private cottages and luxury accommodations for your Weekend in Middleburg. The Inn's six lodging accommodations are surrounded by luscious gardens and are located across the entire farm, ensuring privacy and peace during a restful weekend. The charming cottages offer breathtaking views both indoors and out with elegantly decorated English and French Country decor inside and sweeping Blue Ridge Mountain views right beyond the windows. Guests can indulge in a massage at their in-house spa, rejuvenate by taking a dip in the outdoor heated pool and replenish with a hearty country breakfast in the morning to accommodate an adventurous weekend.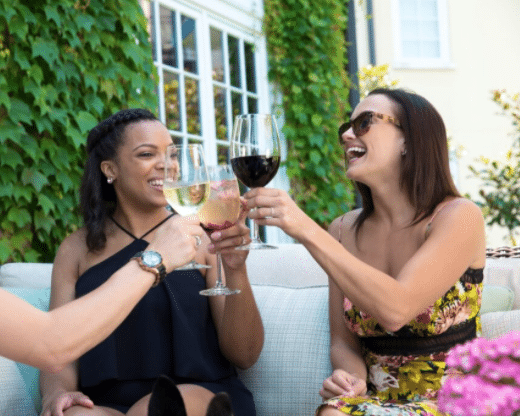 Where to Eat in Middleburg, VA
For your Weekend Visiting Middleburg, you won't want to miss out on the fine dining that Loudon County has to offer. The Goodstone Inn & Restauarant which was named one of the 100 best restaurants in America by OpenTable and one of the 100 best wine restaurants by Wine Enthusiast Magazine, is a highly-awarded and well-loved slice of Virginia Hunt & Wine Country. The luxe country inn offers a culinary experience that draws from its 265 acres of farmland for both atmospheric inspiration and farm-to-table ingredients.
For a quick bite and cup of coffee, Middleburg Common Grounds is a quaint local spot with enough charm, and caffeine, to last you through the day. They're a local favorite that strives to use local ingredients whenever possible, with their menu ranging from breakfast sandwiches, to local beer and wine, to a specialty blend of coffee used only at Middleburg Common Grounds.
Another restaurant popular with Middleburg, VA locals is King Street Oyster Bar. This local favorite offers 12 varieties of oysters hailed from all across the Virginia Oyster Trail. The oysters are served no more than 24 hours out of East Coast waters and no more than 48 hours out of West Coast orders to ensure freshness and quality. Considered one of the best oyster bars West of D.C, King Street Oysters is the premier place to get fresh seafood in the Middleburg area. Whether looking for a sit-down restaurant or a place to grab a quick bite, our Weekend Guide to Visiting Middleburg has options for every adventure.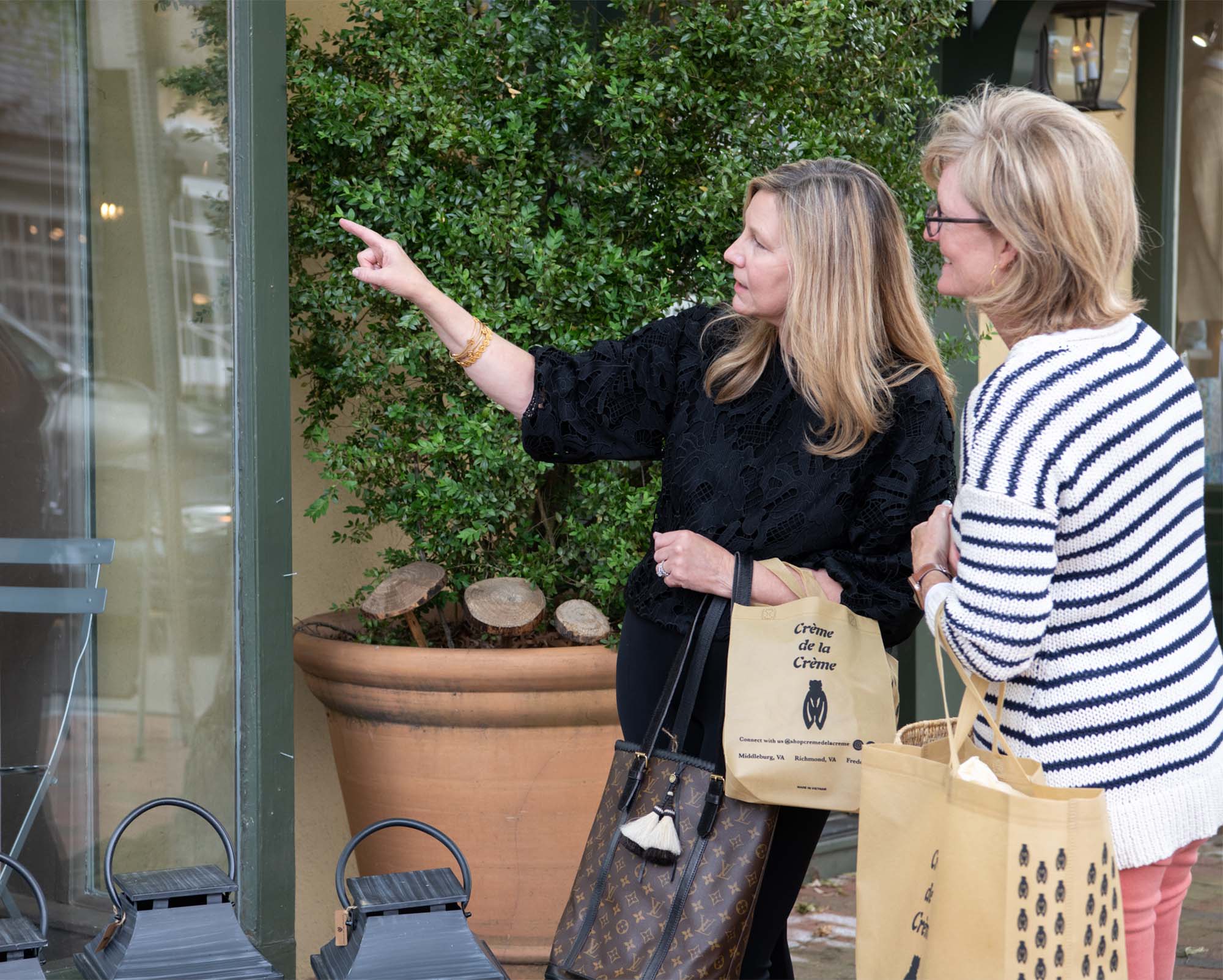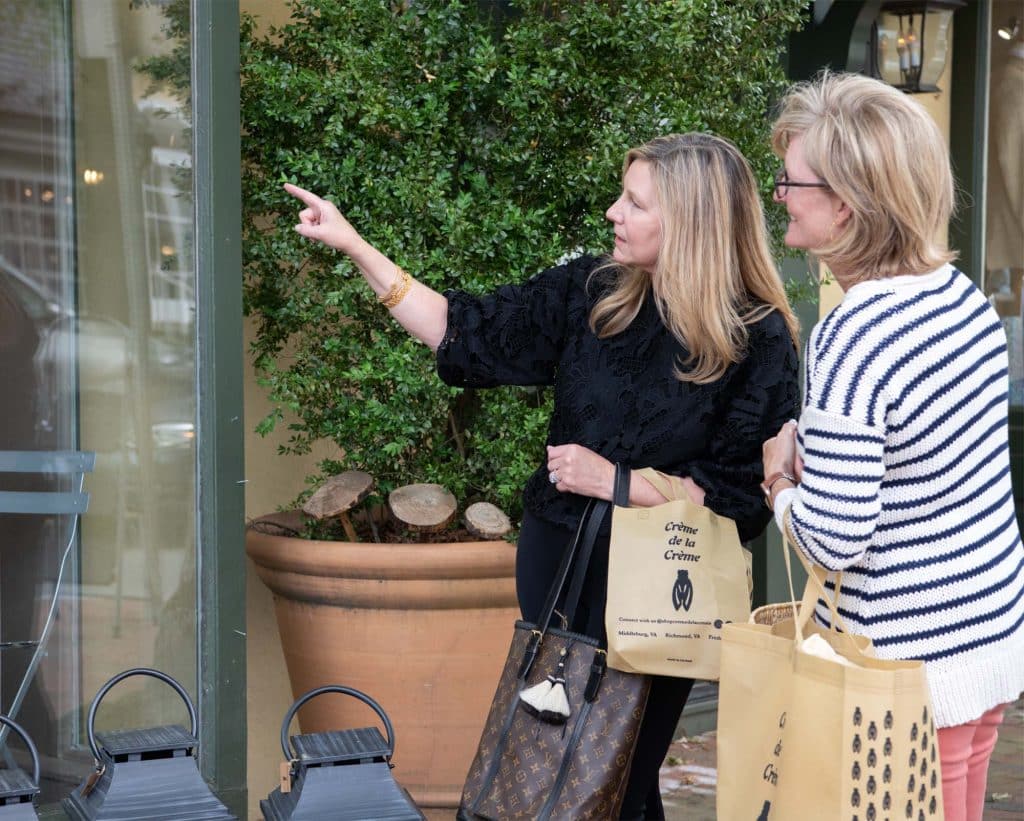 Where to Shop in Middleburg
The shopping scene in Middleburg is vibrant, bustling and full of unique shops designed to let you enjoy enjoy a unique shopping trip in the heart of America's Hunt Country. The Brick & Mortar Mercantile is a delightful place for a wine tasting and gift shopping while the beautiful Creme de la Creme nearby is a step over the shop's threshold into a Provencal dream. When visiting Mystique Jewelers, be sure to ask to see the Mazza collection. The passion for Liz, the owner and design force behind Mystique, is to design the most beautiful and unique jewelry for her customers. Their designers will listen to your needs, then sketch and create your dream piece, making a sentimental and keepsake gift.For the gentlemen, consider making a trip to Highcliffe Clothiers during your Weekend Visit to Middleburg. The sartorial savants of this luxury haberdashery offer unmatched services such as custom clothing and tailoring. Highcliffe individually caters to the subtle differences in the bodies of their customers and expertly attends to those areas. The result is a perfectly fit garment designed from the finest elegant fabrics. 
Once you've exhausted your fashion shopping, turn to Creme de la Creme for luxury home goods that will be sure to satisfy the modern Francophile. Brimming with an elegant selection of tableware, linens, gifts, and unique furniture pieces, there is something for everyone at Creme de la Creme. And not only are their selections elegant and beautiful; they are also inspired by the owner's passion for the Mediterranean, combining French and Italian styles with a tasteful eye.
A location steeped in history and charm, Middleburg is nearly 50 miles from our nation's capital, yet feels worlds away with its small-town atmosphere and Southern appeal.
Next, check out Antiques! On Washington Street and Middleburg Antique Gallery to peruse and shop a wide selection of truly unique home pieces ranging from vintage to mid-century to modern. The antique furniture offered by both shops encompasses formal English, American and European, catering to every taste. See also their jewelry, art, rugs, fishing & sporting antiques collections (and more!). At Hastenings Design Studio find a diverse selection of 18th and 19th century French provincial, Italian, English furniture and art objects. The spacious showroom and interior design studio are a must-see stop during any weekend visit to Middleburg. Make your final stop for home decor shopping at Atelier Design & Decor on Washington Street. The beautiful design house boasts an impeccably curated collection of home decor and gifts by designer and tastemaker, Teri Pakravan. Sourced from around the world, you will discover an eclectic selection of art, furniture, fabrics, lighting, wall covering, tile, hardware and accessories along with select vintage items, statement jewelry and chic accessories to be found no where else.
After a lot of shopping, looking and appreciating all that Middleburg has to offer, we suggest getting your hands dirty. Nature Composed is a garden shop and floral design studio dedicated to celebrating nature's gifts and during last Spring's Historic Garden Week had a surprise visit from Martha Stewart who was charmed with the shop. Their shop, nestled in the picturesque area of downtown Middleburg, offers books on sustainable farming and gardening along with seasonal workshop classes. For more gardening stops to add during your Weekend in Middleburg, consider a fun learning opportunity with the Oak Spring Garden Foundation. The iconic Bunny Mellon Estate is the gorgeous setting for short courses and workshops on agriculture, art and gardening throughout the year. For a full list of shops we recommend visiting, browse the entire collection of Shops in Middleburg.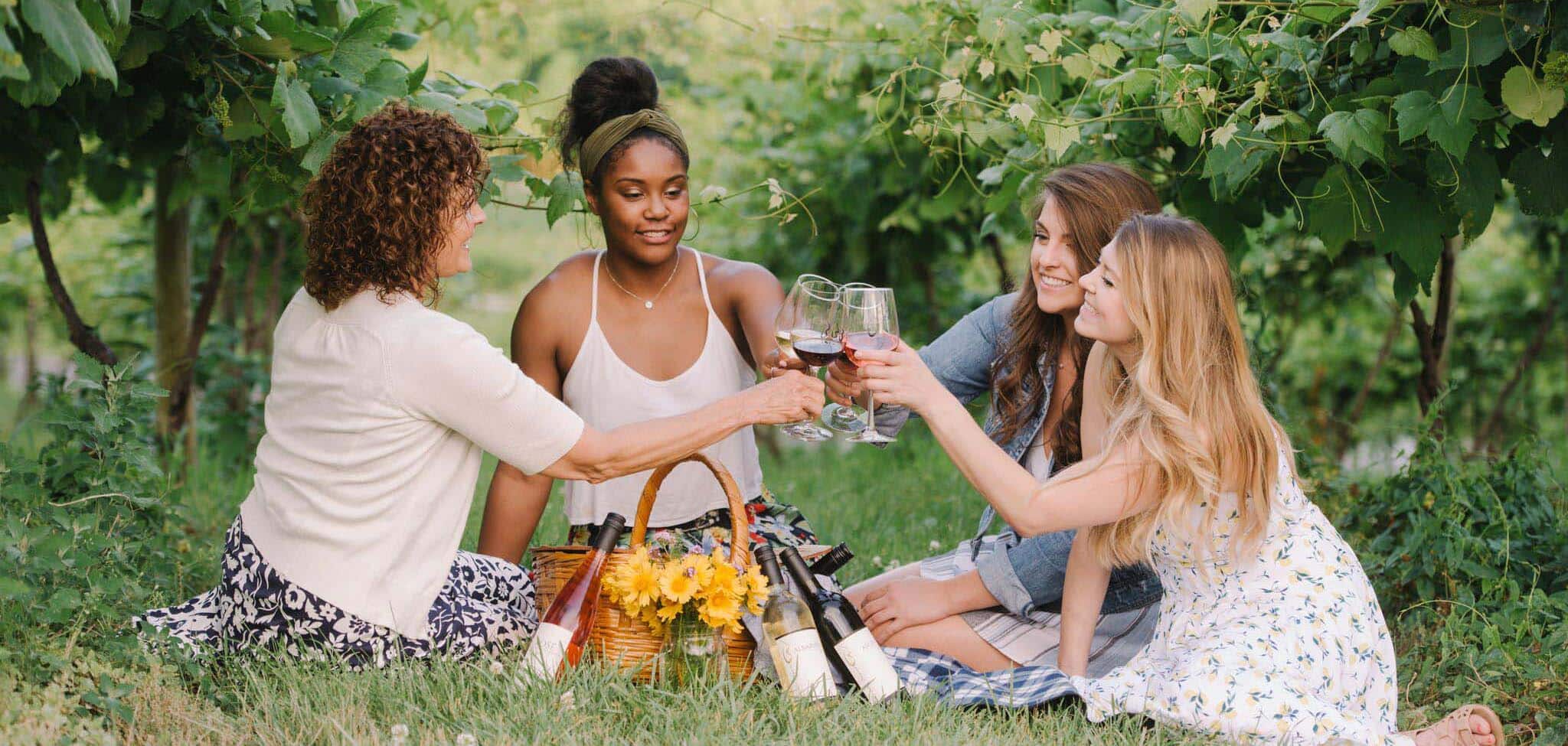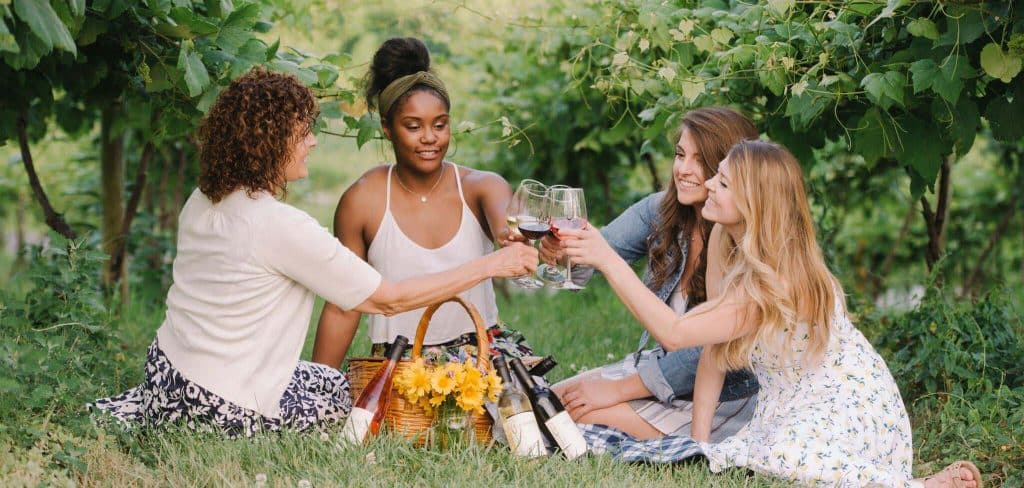 Wineries to Visit In & Around Middleburg, VA
The Loudoun Wine Trail is consistently being recognized as producing quality Virginia wines. Organized into clusters to make the drive along the scenic Route 50 for guests easy, the Middleburg and Aldie vineyards are defined as the Mosby Cluster.
Boxwood Estate Winery, bred from the vision of proprietor John Kent Cooke, former owner and president of the Washington Football Team, combines inspiration for their wines from the French Bordeaux with the uniquely Virginian. Seven varieties of grapes which are certified by the French government produce the three styles of red wine that Boxwood specializes in. The vines, spanning 26.5 acres, are planted upon the National Historic Landmark, Boxwood Estate, and exemplify the beauty and fruition that Middleburg is known for.
To add to an already-picturesque day of wining and dining, visit Cana Vineyards & Winery. Sweeping views of the Bull Run and Blue Ridge Mountains accompany the award-winning wines that Cana Vineyards offers. With 43-acres of farmland, a welcoming tasting room and sunset pavilion set on the hillside, the space allows for the utmost comfort and relaxation as there are endless areas for visitors to take in the beauty at this Middleburg winery. Winning Virginia Winery of the Year three times in a row at the New York International Wine Competition, Cana Vineyards has a passionate and knowledgeable team who are dedicated to crafting excellent Virginia-made wines.
Greenhill Winery & Vineyards won a Gold Medal in the 2020 Virginia Governor's Cup awards for their 2017 Chardonnay Reserve. Producing top-tier quality wines in their breathtaking farm winery, Greenhill is passionate about preserving the unique Virginia terroir. Uniquely, they are an equestrian property and field a polo team that participates in the league, Virginia United Polo. You'll often find owners, David & Rebecca Greenhill, at their stable. Nearby, discover the culinary vineyard, Chrysalis Vineyards. Also a winner of the coveted gold medal at the Virginia Governor's Cup awards, this winery is known for growing Norton, which thrives in the Virginia soil and climate. They also have an on-site creamery and a bakehouse so you can truly taste the produce of the land alongside their wines. For an overview of how to get the most out of what the Northern Virginia wine scene has to offer, make sure to read our 6 Ways to Explore D.C's Wine Country article.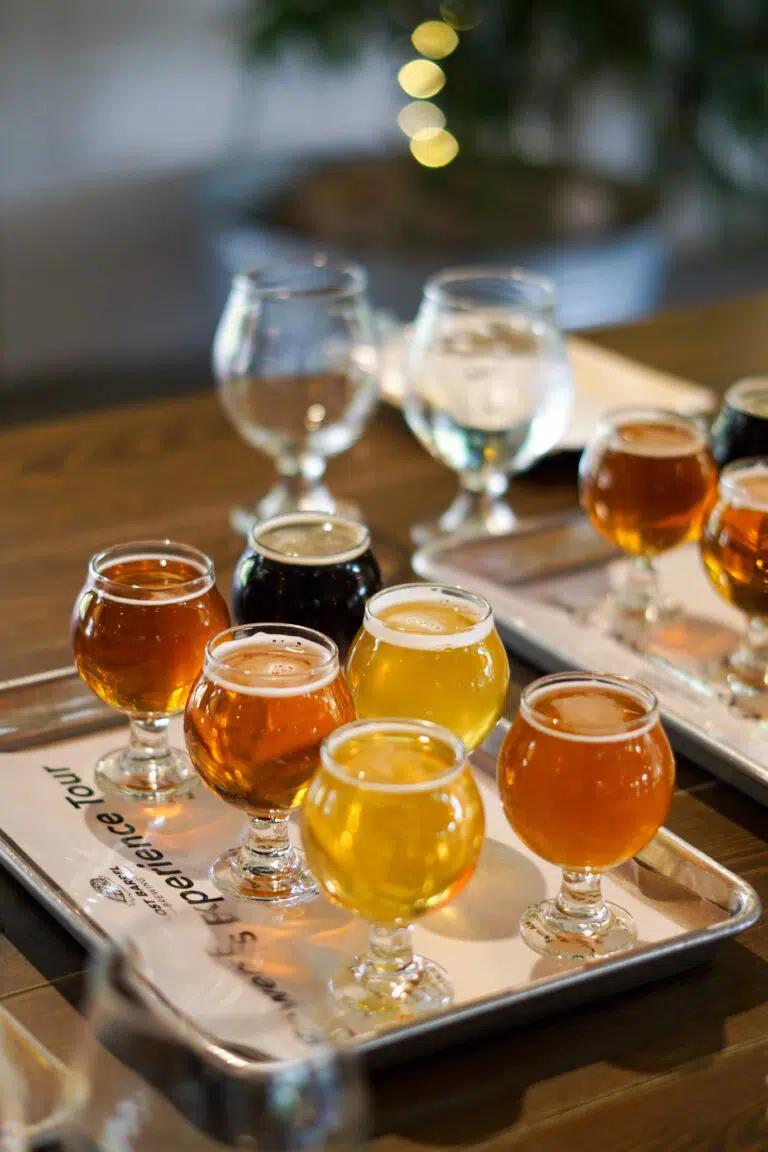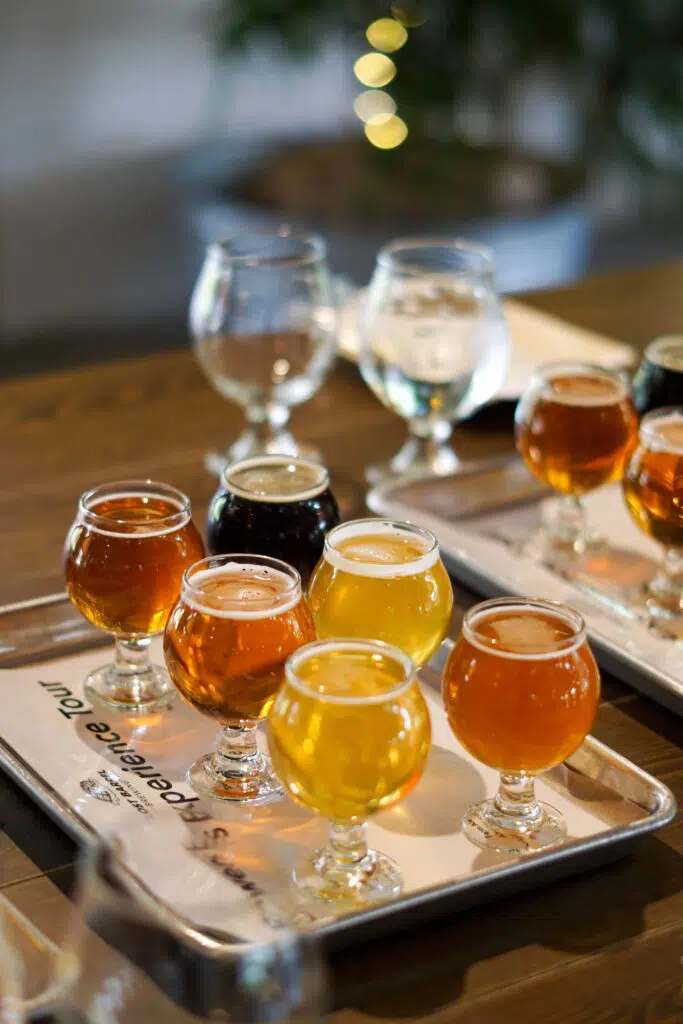 Continuing along the Mosby Cluster you will find 50 West Vineyards, Fleetwood Farm Winery, Old Farm Winery At Hartland, and Quattro Goomba's Winery. These lovely wineries among the Loudoun Wine Trail seamlessly blend together wine country and horse country, and will complete your tour of wineries within the Mosby Cluster. For an extensive list of vineyards pouring award-winning wines, read our online article on Loudoun Wineries to Visit.
If cider is your drink of choice, Mount Defiance Cidery & Distillery is a great stop to add to your itinerary. An artisanal cidery, they specialize in small batches to serve two stores in historic Middleburg: the Cider Barn and the Distillery, located downtown. It's the go-to for a truly local experience of classic and craft ciders.
Lost Barrel Brewery is making a big name for themselves with small-batch craft brews and hard seltzers on their picturesque Middleburg property. Their Farmhouse Ale won the 2021 Virginia Craft Beer Cup award for Best Pale Ale in the state of Virginia. Guests can enjoy their drinks along with locally sourced artisanal foods in the loving restored historic barn, the tap house or near one of the fire pits. Discover more about local drinks expressing the Virginia terroir in our Whiskey Making 101 article.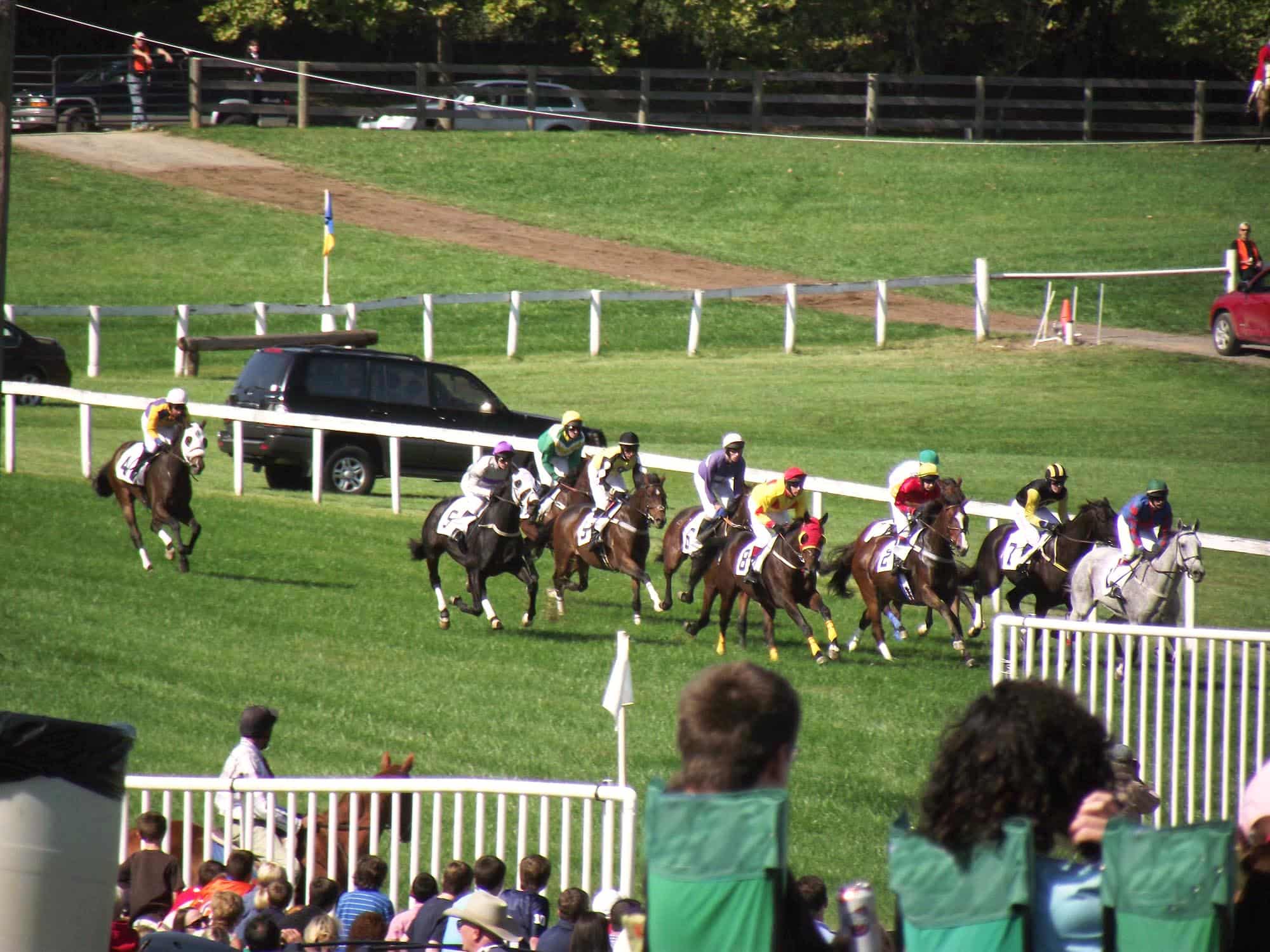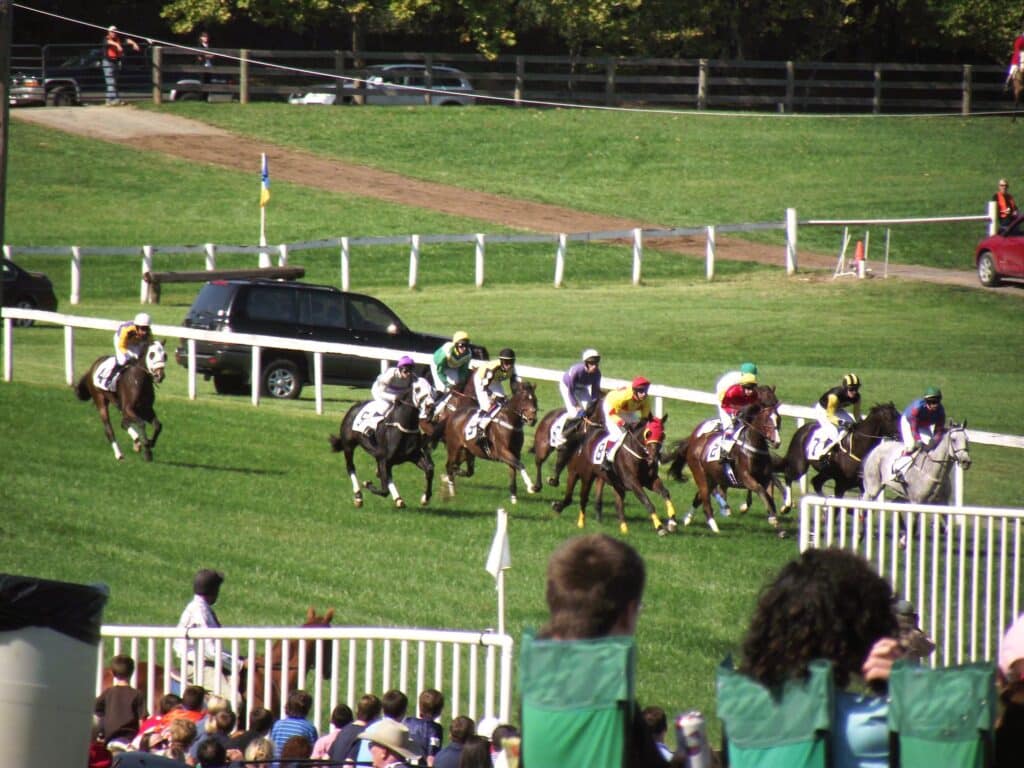 Equestrian Activities in Middleburg, Virginia
Loudoun County's reputation as the capital of hunt country stems from its equine history. The first fox hunt nationwide took place in Loudoun County in the year 1840 by the Piedmont Fox Hounds, a private hunt club established in the Middleburg area. Later in 1907, the Masters of Foxhounds Association of North America was established to protect and preserve the sport of foxhuting. The organization is headquartered in Middleburg and continues to recognize member hunts across the nation.
Middleburg honors the history of the hunt by showcasing many attractions dedicated to the hounds and the horses, one of which is the National Sporting Library & Museum. The museum is a testament to the worthy title of "The Nation's Horse and Hunt Capital," whose contents are dedicated to preserving and promoting the historic sports that define Virginia Hunt Country. Middleburg's status as the hunt and horse capital of America means equestrian culture and traditions are prevalent throughout the town, and the museum is one of the ways in which Middleburg stays true to its equestrian roots. By promoting and sharing the art and literature of riding, angling and field sports, the National Sporting Library & Museum preserves history through their antiquarian titles and equestrian exhibits. On its vast six acres of land, the institution contains an acclaimed research Library and fine art Museum. Inside, you'll find artifacts, literature and art that comprise the museum's mission to maintain the rich traditions of such sports as polo, shooting, horsemanship and foxhunting.
Another artistic activity to consider adding to your Weekend in Middleburg is a trip to Artists in Middleburg (AiM), a nonprofit organization based out of a small art gallery in the nation's hunt and horse capital. AiM hosts themed exhibitions each month for local artists as well as offers art classes to nurture and promote art education in the community.
Staying true to its hunt and horse capital roots, Middleburg is home to a lively polo scene. The Virginia United Polo League was founded with the goal of involving even more people is the sport. Equestrian lovers recognize the Middleburg area as one of the premier equestrian hubs on the East Coast.
To find more things to do in Middleburg, read our Five Charming Places to Visit in Loudoun online article for activity ideas and popular spots. For a comprehensive list of things to do across the Northern Virginia area, check out our Spring Attractions in Northern Virginia article.
We hope you enjoyed our Weekend Guide to Visiting Middleburg, and are planning a trip to our nation's hunt and horse capital as you read. If you are planning to go near the holiday season, consider our Christmas in Middleburg Shopping Guide. To continue your tour of our beloved state, consider reading our Weekend Guide to Visiting Gordonsville, another popular location for equestrian aficionados. For more travel tips in Virginia and beyond, browse our entire Travel section on the Experiences page. If you've been inspired by the equestrian culture of Middleburg, shop our guide of Virginia Equestrian Items for luxury horse-themed gifts and decor. ~
NADIRAH MUHAMMAD is a graduate of George Mason University's Rhetoric & Writing Studies Program and serves as editorial assistant with Ivy Life & Style Media. She is dedicated to exploring the world through writing and adding eloquence to everyday life.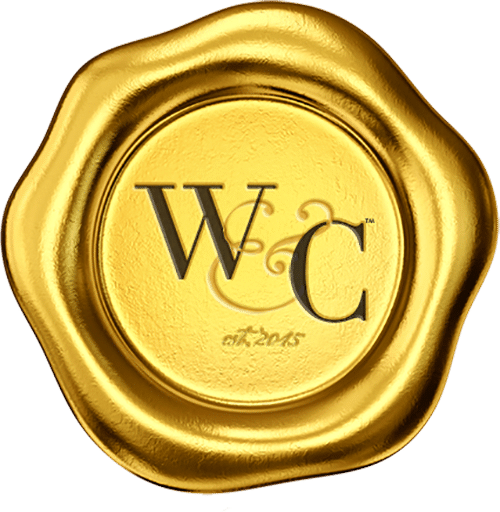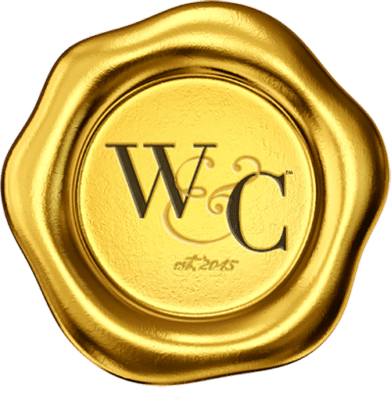 Virginia Wine & Country celebrates elevated living in Virginia Wine Country. Virginia Wine & Country Life is a semi-annual luxury print magazine with a full digital presence. The Virginia Wine & Country Gold Book is an annual guide to the top award-winning wines, wineries and experiences in Virginia Wine Country. The annual Virginia Wine & Country Wedding Planner is an art book of elegant Virginia weddings. The brand includes the Virginia Wine & Country Shop in Ivy, Va. It is a beautiful lifestyle boutique that brings the pages of the magazines to life. Virginia Wine & Country tells the stories of Virginia wineries, the farm-to-table movement, luxury travel, entertaining, art and the elegant country lifestyle. Ivy Life & Style Media also provides branding, web design and PR services for the wine industry.