The game of polo is a magnificent sight, one filled with finesse, strategy and athleticism. It demands that ponies and riders work together to harness strength that allows them to be better, faster and more agile.
An ancient sport for man and horse, polo traces its origin back to ancient Persia (now Iran) sometime between 600 BC and 100 AD. Today, the sport is played worldwide with the majority of clubs found in the United States, Argentina, India and Western Europe. It is often associated as the sport of royalty but most famously played by the men of the British royal family.
With the aim of making Middleburg in Virginia hunt country the premier polo destination on the East Coast, the revered Virginia United Polo League founders—Bill Ballhaus, Tolito Fernandez Ocampo, Juan Ghirlanda, and Marcos Bignoli—wanted to create a unified polo league to provide a better experience for players and spectators alike. The idea for a new polo league in Northern Virginia was met with resounding support and enthusiasm. "Once the idea got going, there immediately was a lot of excitement, a lot of collaboration, and it resulted in a successful season in 2020," Ballhaus says.
The prestigious sport is attracting players from far and wide for the summer season. Nacho Figueras, a world-renowned Argentine polo player and fashion model for American icon Ralph Lauren, participated in the 2020 season and helped the league garner even greater attention. Figueras, who famously pals around with royals like the polo-playing Prince Harry, even competed against his son, Hilario Figueras, in the league in 2020.
The Virginia United Polo League's 2021 Season
Known as the "David Beckham of polo," Figueras, who has been playing since he was 9 years old and turned pro at age 17, was excited to get back out on the field for the 2021 season. This year, polo season spans from mid-June through the end of September, with the league set to host five United States Polo Association-rated tournaments. It's on track to feature even more games than last season, beating out its outstanding first year performance of hosting 120 polo matches.
On weekends throughout the summer, the Virginia United Polo League's 25 various teams play at any one of the three stunning polo fields that make up the team's new homefield—Beverly Equestrian, Kingland Farm, Great Meadow and Foxlease Polo. The 2021 season kicked off on Sunday, June 13, with an All-Pro Challenge featuring the highest level of play that Virginia has seen in over a decade. The polo experience in Middleburg includes Sunday Polo at Great Meadows at 11 a.m. through September 5, 2021.
Ways to Enjoy Polo at Great Meadows
The beauty of the Virginia United Polo League is that it has something for everyone. "The Virginia United Polo League offers competitors a level of play that is unprecedented in Virginia," Ballhaus says. Newcomers to the sport are able to take lessons and then compete with the entry-level teams on grass fields. Professionals, on the other hand, are pushed to their limits, gaining skills and inspiration through next-level competitions.
The beauty of the Virginia United Polo League is that it has something for everyone.
Horse enthusiasts who prefer appreciating the sport at a distance now have front row access to superb spectator viewing in Virginia hunt country. And, the horse novice or casual viewer can sit back on the sidelines, open a chilled bottle of Virginia Petit Verdot alongside a decadent salad from Market Salamander and learn something new about polo. For more things to do in the Northern Virginia area, stop by some of Middleburg's Shops, local restaurants and Virginia vineyards. Browse our comprehensive Weekend Guide to Visiting Middleburg to explore all that the nation's hunt and horse capital has to offer. 
Greenhill Winery & Vineyards Polo
Home to dozens of horse farms, stables and polo fields, the sprawling hills and rich history of horsemanship in the Middleburg-Upperville region has attracted horseback riders from far and wide to take up residence, in addition to inspiring locals to try their hand at the mallet. Rebekah Greenhill, a resident and an entrepreneur in the area, entered into the game through a unique and truly Virginian way.
She and her husband David Greenhill own Greenhill Winery & Vineyards in Virginia wine country. To attract more customers and to help spread the word about their crisp Chardonnay and velvety Cabernet Franc, they decided to sponsor local polo matches. In the process of promoting the vineyard, Rebekah fell in love with the sport and quickly began taking lessons and competing herself. She now competes with the Virginia United Polo League.
Virginia Polo 101
In the league, there are 6-, 8- and 12-goal matches. The polo handicap system was created to allow evenly matched players to compete against one another, and the words "goal" and "handicap" may be used interchangeably.
The best players in the world are rated at 10 goal, and fewer than a dozen players have made it to that level. Each match is made up of players performing with different handicaps, but the rating of the match is determined by totaling the handicaps of all four players. Figueras sports a 6-goal handicap, placing him in the top 100 active players in the world.
Polo in Middleburg is set to become not only a destination for residents of Virginia and the D.C. metropolitan area but also an international hub for players competing at the highest levels. From the beautiful scenery, the spectacular local shops and food offerings to the collegial environment, Northern Virginia blends horse country with Southern hospitality at its finest. It is rare to see top athletes competing in a relaxed and fun environment, and yet the Virginia United Polo League offers just that and more. For more polo in Virginia's wine country, you can also visit Roseland Polo at King Family Vineyards near Charlottesville. 
Get to Know Nacho Figueras
While Figueras has excelled in his sport and polo career, he continues to set goals for himself that involve a variety of business ventures. The accomplished polo player, who is the current captain of the BlackWatch Polo Team, uses his equestrian knowledge to create Cria Yatay, a 30-acre Argentinian breeding ranch that holds 44 horses. The state-of-the-art stables breed first-class polo ponies that are trained to reach their full potential on the field.
Figueras has also been the face of Ralph Lauren's Black Label since 2005. His combined experiences in both the modeling industry and polo realm have allowed him to now be the face of a 3-book romance novel series set around the sport of polo. Additionally, working with Ralph Lauren has inspired Figueras to cultivate his own line of unisex fragrances. The Ignacio Figueras Collection not only includes wonderful aromas inspired by select polo destinations but also supports the humanitarian efforts of the polo-playing superstar. Sentebale, the nonprofit organization founded by Prince Harry, a longtime friend of Figueras, supports children in Lesotho and Botswana fighting against HIV and AIDS. Figueras is an ambassador of the organization and a portion of the sales from his fragrance line support the health and well being of the children that the nonprofit sponsors.
To learn more about world renowned polo player Nacho Figueras, watch this 60 Minutes Interview or read his Vogue cover story and the article in Middleburg Life that showcases his elegant lifestyle.
Read more Virginia Equestrian and Sporting Life articles on other polo leagues in Virginia in our Life & Style section, find tailgating inspiration in our Style & Culture section and get your very own equestrian favorites and fashion at the Wine & Country Shop. Check out our Events Calendar for even more wine and country experiences and Virginia outing ideas. ~
This article originally appeared in Book 12 of Wine & Country Life. Start your subscription here or give a gift subscription here.
ABBY MEREDITH is a Double Hoo who loves all things Charlottesville and equestrian. Abby grew up competing through the Arabian Horse Association where she found success as a four-time Youth National Champion. During college, Abby made the switch to Hunter Jumpers and competed throughout Virginia. Abby worked as an attorney in Washington, D.C. and now is a freelance writer living in Charlottesville, where she spends her weekends hiking with her dog in the Blue Ridge Mountains, frequenting the farmers market and reading any novel she can get her hands on.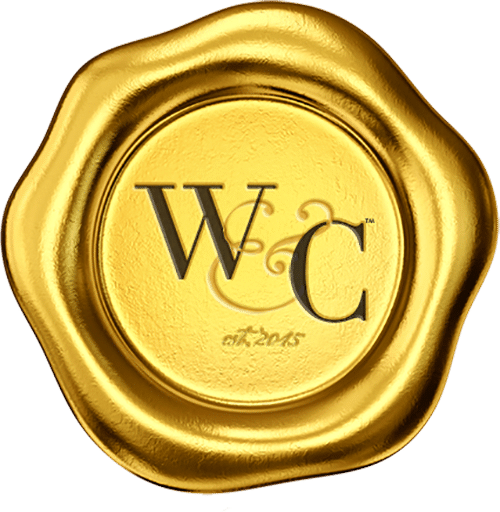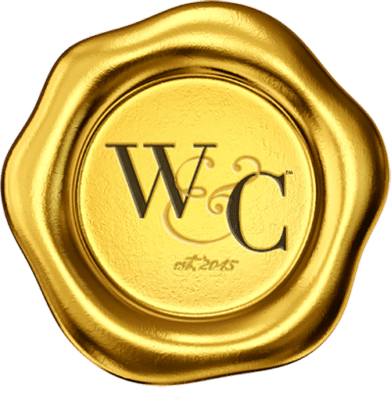 Wine & Country celebrates elevated living in Virginia Wine Country. Wine & Country Life, a semi-annual life & style magazine, and Wine & Country Weddings, an annual art book celebrating elegant Virginia weddings, are complemented by the Wine & Country Shop in Ivy, VA—a beautiful lifestyle boutique that brings the pages of the magazines to life. The Shop features over 40 Virginia artisans with everything from tailgating essentials and Dubarry attire to locally made foods and award-winning Virginia wines and craft beverages for your next event. Wine & Country covers the grape-growing foothills of the Blue Ridge Mountains from Lynchburg to Leesburg, including points in between like Charlottesville and Middleburg. Ivy Life & Style Media also creates other projects, including CharlottesvilleFamily.com, a collection of local resources including a popular calendar of events, family services guides and features on education, health and family day trips for parents and teachers in Charlottesville, as well as the CharlottesvilleWelcomeBook.com a guide to resources for Charlottesville tourists and newcomers.