At Veritas Vineyards & Winery, the beautiful rolling green hills, lovely views and sweetly grazing sheep in residence among the grapevines  evoke the beauty of the English countryside. When Andrew and Patricia Hodson moved to Virginia in 1999 to pursue their passion for wine, Saddleback Farm in Albemarle County west of Charlottesville, Virginia was simply pastures. However, the couple shared a vision; and with a little care and attention, they believed the land could be as beautiful as England, where their romance first began.
After a childhood spent in Bideford in North Devon, near the famous "Moors," it is little wonder that Andrew was drawn to wine. The bucolic region boasts around 500 vineyards covering some 4,500 acres that produce sparkling and still wines. Together, the Hodsons started Veritas with Andrew planting five acres of grapes that were ready for production by 2001, marking its first vintage. Nearly two decades later, the family has expanded Veritas Vineyards & Winery to over 50 acres of vines, 10 varietals, 17 different wines and two dozen charming sheep and has become a highlight of the Charlottesville area's Monticello Wine Trail. 
The Farmhouse at Veritas Vineyards & Winery
The Farmhouse (seen below), which was originally the Hodson's residence on the Veritas winery property, has also been transformed into an oasis of fine hospitality. "My aunt and uncle run the bed and breakfast and impeccably tend to the vines throughout the vineyard," says Emily Hodson, the Winemaker and eldest daughter. The combination restaurant and B&B exudes sophisticated English style blended beautifully with a modern American flair. There is also a quaint cottage close by that allows guests to experience a night in the country, waking to the scents of the vines with morning coffee served in charming British tea cups.
The Veritas Winery Team & Hodson Family
"I believe that we are in one of the most exciting times of grape growing in Virginia, as we start to find a focus on who we are and what is a good expression of us," says Winemaker Emily (seen below with assistant winemaker and brother-in-law Elliot Watkins). "I always say that Virginia wine, when it stays true to its roots, can compete with any wine in the market."
Today, alongside Andrew and Patricia, who met when he was a doctor and she was a nurse, are their three children and their families. Their son, George, is the General Manager, and Chloe, their younger daughter and the wife of Elliott, is the vineyard's Project Manager. All have vital roles in the business, VeritasVineyards & Winery. They support the operations and event side of the property. As the saying goes, "it takes a village," and working alongside her brother and sister at Veritas Vineyards & Winery is truly a blessing for Emily. When she joined the family business, her love for the area and wine industry blossomed quickly while learning from her father who was the winemaker at the time. It ignited her interest in the art of winemaking and led to her obtaining a master's degree in oenology, fermentation science.
Together, Emily and her father cared for the vines and always strived to achieve natural, balanced expressions of the fruit, a belief that Elliott supported from his first day at the farm. As a boy, Elliot's grandparents lived beside the Hodsons in England, so when he had to complete a placement at a commercial winery for his viticulture and oenology degree in England, Elliot reconnected with the Hodsons, who were in Virginia. A friendship between Chloe and Elliott that began back in their childhood in England blossomed into love, and the couple married amongst newly planted vines on Veritas's highest vineyard. "I feel lucky to have my brother-in-law by my side in the thick and thin of harvest season," Emily says.
"I always say that Virginia wine, when it stays true to its roots, can compete with any wine in the market."
Completing the family winemaking team is Patricia's older brother, Bill, who is also a past president of the Virginia Vineyards Association and a gubernatorial appointee to the Virginia Wine Board. He also began his own vineyard of Petit Verdot, called Aftonshire. A few years back, the family accepted the opportunity to purchase the neighboring Flying Fox Vineyard after years of successful collaboration. With the acreage and projects growing almost every year, the team divvies up the responsibilities of the vineyard with Emily handling the research side of things and Elliott handling the numbers with bottling and product. With Elliott's experience and research in England's booming sparkling industry, the Scintilla they produce with Chardonnay and either Merlot or Cabernet Franc has become wildly popular.
What Wines to Taste at Veritas Vineyards & Winery
At Veritas Winery, two types of Chardonnay are made—a barrel-fermented Chardonnay called Harlequin and a steel-fermented Chardonnay called Saddleback. The Harlequin, aged for six months in new French and American oak, is a soft, yellow-gold color exuding notes of lemon curd, ripe honeydew melon and golden delicious apples. While the Saddleback is aged in stainless steel, its pale gold color and flavors of fresh fruit salad brimming with apples, pears and white melon counter-balance the full mouthfeel from lees aging, or allowing a finished wine to sit on the lees to extract flavors. The summer-inspired flavors of Veritas' infamous wines can be especially appreciated by those interested in "wiking" at the vineyard.
A versatile grape that can be expressed in many different styles, Chardonnay is a staple in the Virginia wine industry. In the U.K., it is grown largely with the intention of using as a fundamental ingredient of the finest sparkling wines.
Veritas's Mousseux Sparkling refers to the French word "mousse," meaning bubbles, and has a pale pink color with salmon highlights. Extra dry, the elegant Rosé was made in the traditional method used in Champagne, France, and winemakers Emily and Elliott sometimes use Cabernet Franc, Merlot or both in this varietal. 
The vineyard's nod to its British roots shines through with its Claret, a deep ruby red wine with rich flavors of black fruit, added olive and mocha notes. The Claret is typically a Bordeaux blend that got its name from the Brits back in the 15th century.
Veritas Winery regularly hosts special tastings, events, music and more. Some of the most popular annual events include their club event, Starry Nights. Open to all guests, Veritas has created a magical holiday celebration, Veritas Illuminated and hosts Wintergreen Music Festival events each July. 
"Sparkling wine is one of my favorites to be a part of," Elliott shares, while Emily's favorites to make are Sauvignon Blanc, the first grape to come in, and Petit Verdot, the last batch of grapes to cross the cellar door for the year. "With every bottle of sparkling that people open," Elliott shares, "I feel they are celebrating something. To produce a product that is shared in that moment is very special." 
Veritas Winery's Virginia Sparkling Company
Trending right now is the taste for sparkling wine. No more is it just a special occasion beverage. In keeping with Elliott's interest in sparkling wine and this effervescent trend, the Hodson family began the Virginia Sparkling Company. Elliott, the director of the Company and Veritas's assistant winemaker, is leading this new service company in the same facilities as their Flying Fox branch in Afton. Here, they are working with 20–25 Virginia wineries on producing their own sparkling wine. Watkins, who studied viticulture in the U.K. with a focus on champagne and sparkling wine, works with winemakers and vineyards on every step of the process, from harvesting to riddling. Because the equipment needed is expensive and specialized (you can't use it on still wines), other wineries are able to use the Company's equipment and learn from Watkins' knowledge on making traditional sparkling wine using the same method as in the Champagne region of France.
No matter whether it's a sparkling, Chardonnay or Claret, the vineyard's classic principles of viticulture and vinification support the family's belief that "the truth in our wine comes straight from our vineyard as an expression of the land where we live and work." In vino veritas.  ~
At the holidays, mid-November into January, the vineyard hosts Veritas Illuminated. Veritas illuminated transforms the woods walk, vineyard and tasting room with thousands of twinkling lights. During the summer, visit Veritas' Starry Nights concert series or try a delicious wine paired dinner led by guest chefs.
This article appears in Book 4 of Wine & Country Life. Start your subscription here or give a gift subscription here. You can find some of their award-winning wines for purchase at our Wine & Country Shop in Ivy near Charlottesville. For more articles on Virginia wineries and wine country, see our Food & Drink page.
SARAH PASTOREK SHORT, our senior editor, has degrees in English and journalism and a master's in HR. Her work can be seen in many of our publications.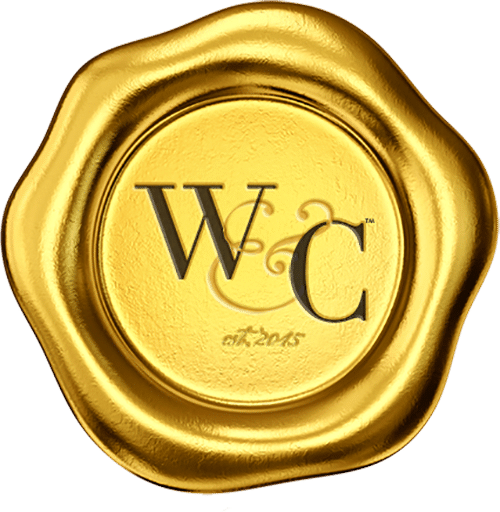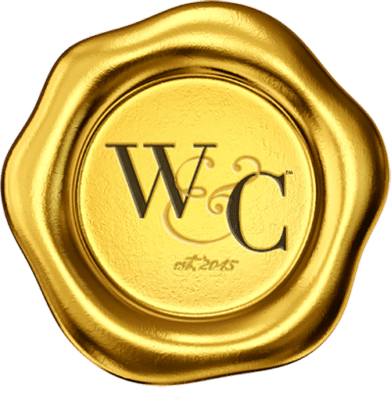 Virginia Wine & Country celebrates elevated living in Virginia Wine Country. Virginia Wine & Country Life is a semi-annual luxury print magazine with a full digital presence. The Virginia Wine & Country Gold Book is an annual guide to the top award-winning wines, wineries and experiences in Virginia Wine Country. The annual Virginia Wine & Country Wedding Planner is an art book of elegant Virginia weddings. The brand includes the Virginia Wine & Country Shop in Ivy, Va. It is a beautiful lifestyle boutique that brings the pages of the magazines to life. Virginia Wine & Country tells the stories of Virginia wineries, the farm-to-table movement, luxury travel, entertaining, art and the elegant country lifestyle. Ivy Life & Style Media also provides branding, web design and PR services for the wine industry.