The official start to summer is here and temperatures across Virginia are already soaring. Local wineries are releasing their 2022 Rosé wines just in time. What started as a trend has quickly become a popular staple among Virginia wineries.
Though Rosé is for drinking year-round, the pink wave crests during the heat and humidity of the summer. After Memorial Day, crisp and refreshing Rosés take center stage on retail shelves, in tasting rooms, on patios and poolside.
Eastern Shore | Central Virginia | Shenandoah Valley | Northern Virginia | Southern Virginia
How Rosé Wines Are Made at Virginia Wineries
The three most common methods of Rosé production are saignée, blending and direct press.
Saignée Method of Producing Rosé Wines
Rosé's made via the Saignée method (from the French verb 'to bleed') are a byproduct of red wine production. After harvesting and pressing red grapes, a small amount of the juice is 'bled off' and vinified separately as a Rosé wine. These Rosés tend to be richer than those made via direct press or blending.
Blending Method for Making Rosé Wines
The blending method is the process of adding a small amount of red wine juice to a white wine to make a pink-hued Rosé.
Direct Press Method of Winemaking
With the direct press method, also known as the maceration method, juice from the pressed grapes soaks on the grape skins. This draws out color from the pigments in the skins. The amount of time the juice spends on the grape skins (usually from 2 to 24 hours) determines the hue of the Rosé. After this brief time soaking on the skins, the juice is racked off to ferment and eventually bottled.
Rosés from Virginia Wineries to Sip this Summer
There is a Virginia Rosé to suit everyone's tastes. A group of local wine pros and casual enthusiasts tasted two dozen newly-released Rosés from wineries across the state and chose their favorites. Below, find our collection of the best Rosés at wonderful Virginia wineries to help you plan your summer must-taste list.
From pork to pizza, salads to seafood to burgers, these local Rosés are versatile enough to pair with a range of summer dishes. These are even better paired with a vineyard picnic.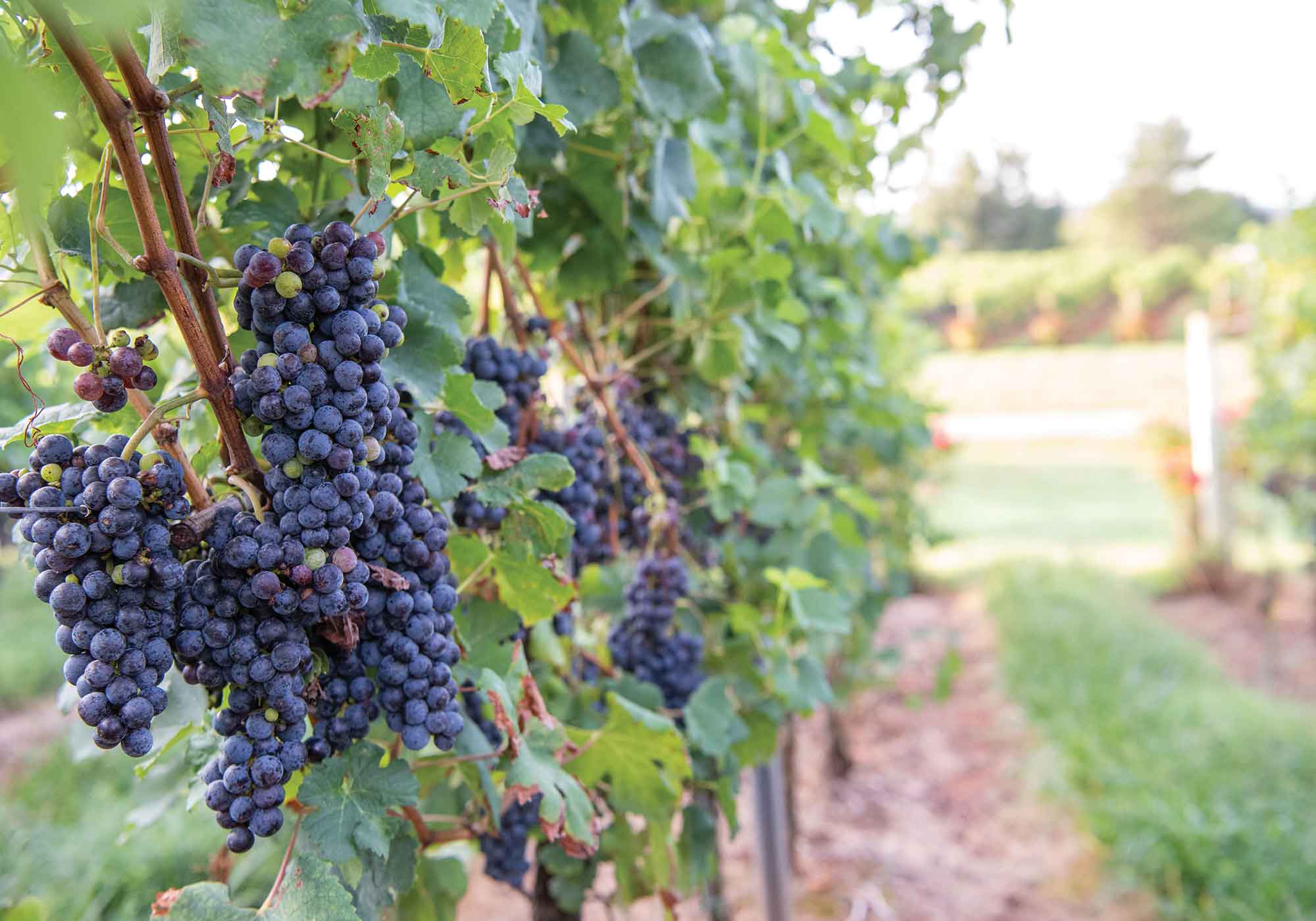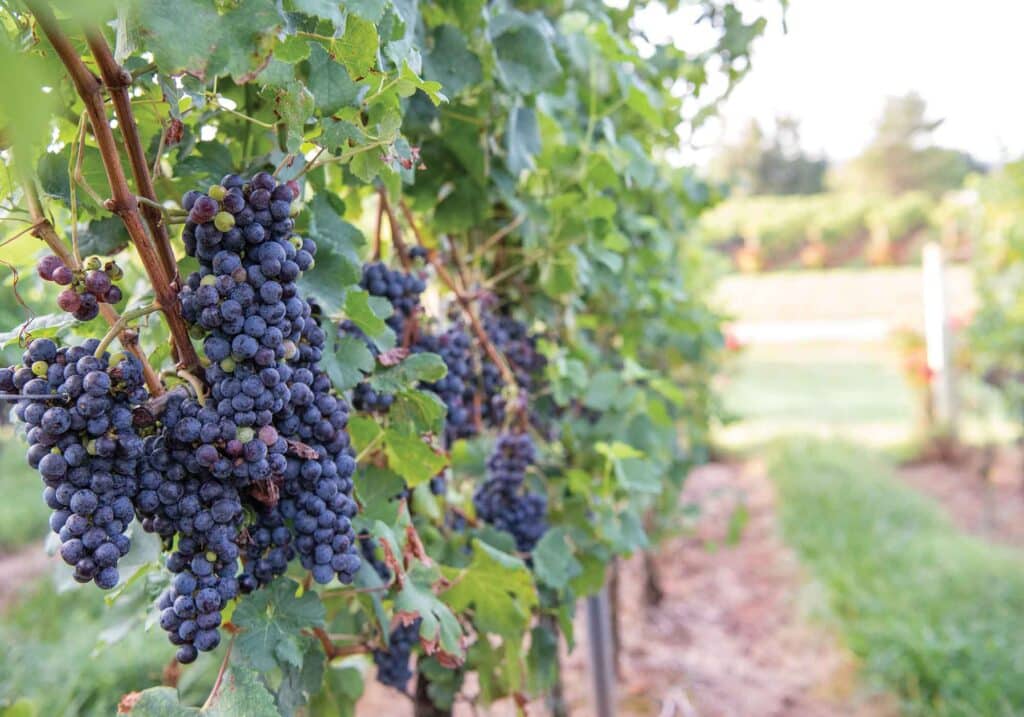 Chatham Vineyards
2022 Rosé
Jon and Mills Wehner continue to make excellent wines from one of the state's most compelling sites on Virginia's Eastern Shore. Made in the saignée method, this Merlot-based Rosé includes 25% Cabernet Franc and a splash of Petit Verdot. It's like a summer day on the Shore in a glass. Fresh and light-bodied, offering aromas of red berries and salty air with flavors of cherry and wet stone. Lovely red berry acidity with a touch of saltiness on the finish.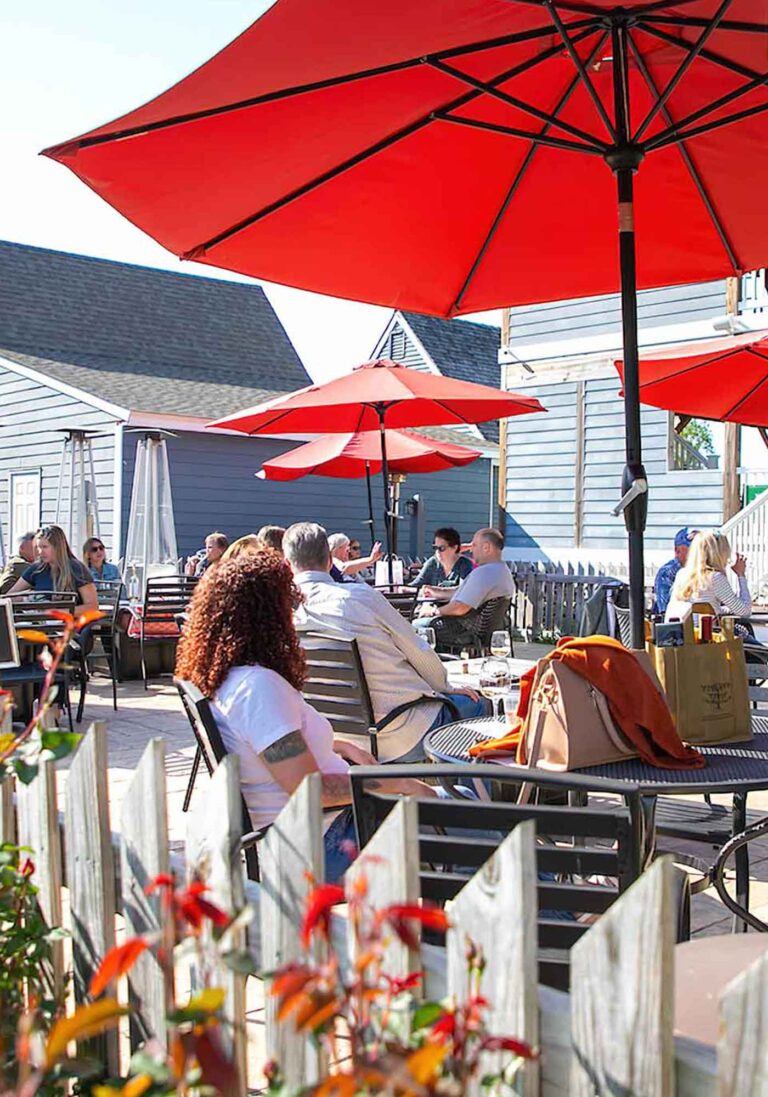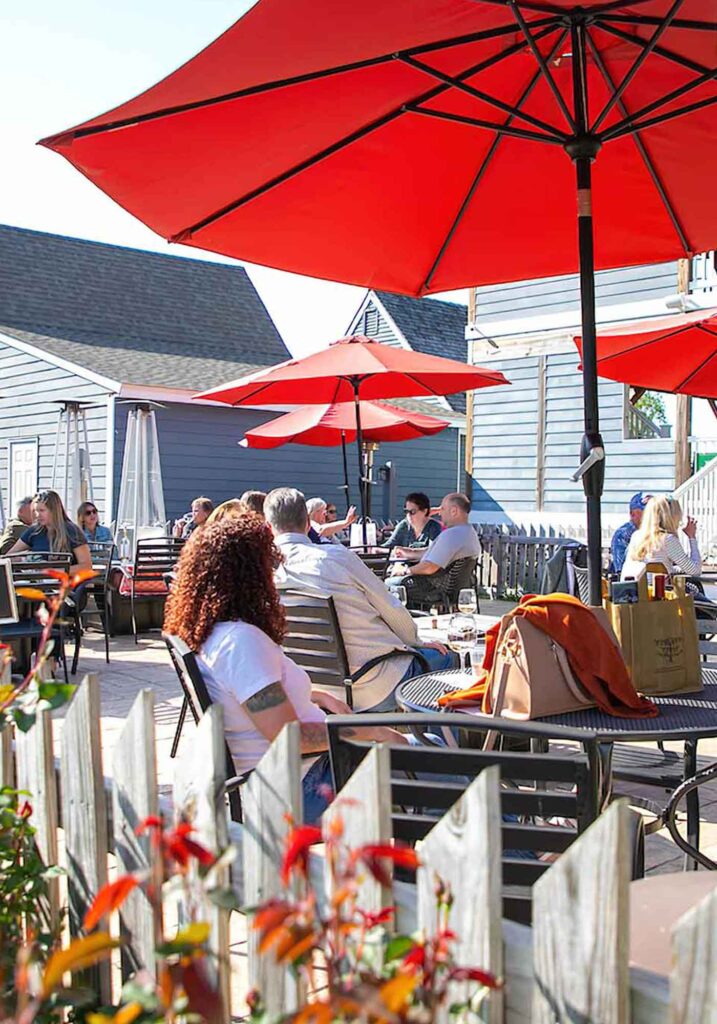 Williamsburg Winery
Wessex Hundred Estate 2022 Rosé
A unique blend of 55% Cabernet Franc, 28% Vidal Blanc, 15% Chardonnay with 2% Tannat, grown at Williamsburg Winery's 52-acre estate vineyard. With time in the glass, aromas of stone fruits give way to zippy grapefruit and pineapple. Layers of white peach, apple and red berries expand across the palate. The vigorous red berry acidity keeps the mouth watering. The juice was aged in stainless steel tanks and French oak barrels that provides a hint of vanilla on the finish.
53rd Winery
2022 Quintessential Rosé
Based in Louisa, winemaker Chelsea Blevins made three distinct Rosés this vintage: one made from Chambourcin and aged in French oak barrels, another from Chambourcin aged in stainless steel, and Quintessential, a blend of Cabernet Franc and Cabernet Sauvignon. Aged six months in stainless steel tanks, this Rosé is dry, fresh and full of watermelon and strawberry notes with zingy red berry acidity. Consider all three for a fun comparative Rosé tasting.
Barboursville Vineyards
Allegrante 2021 Rosé
This Rosé is named for a thoroughbred horse acquired by Senator Henry Clay in 1835 from Governor James Barbour. Madee from Petite Sirah with 18% Nebbiolo grown on the same site where Allegrante once roamed. Aged entirely in stainless steel, this is dry and lively, bursting with juicy red fruits and notes of stone fruits.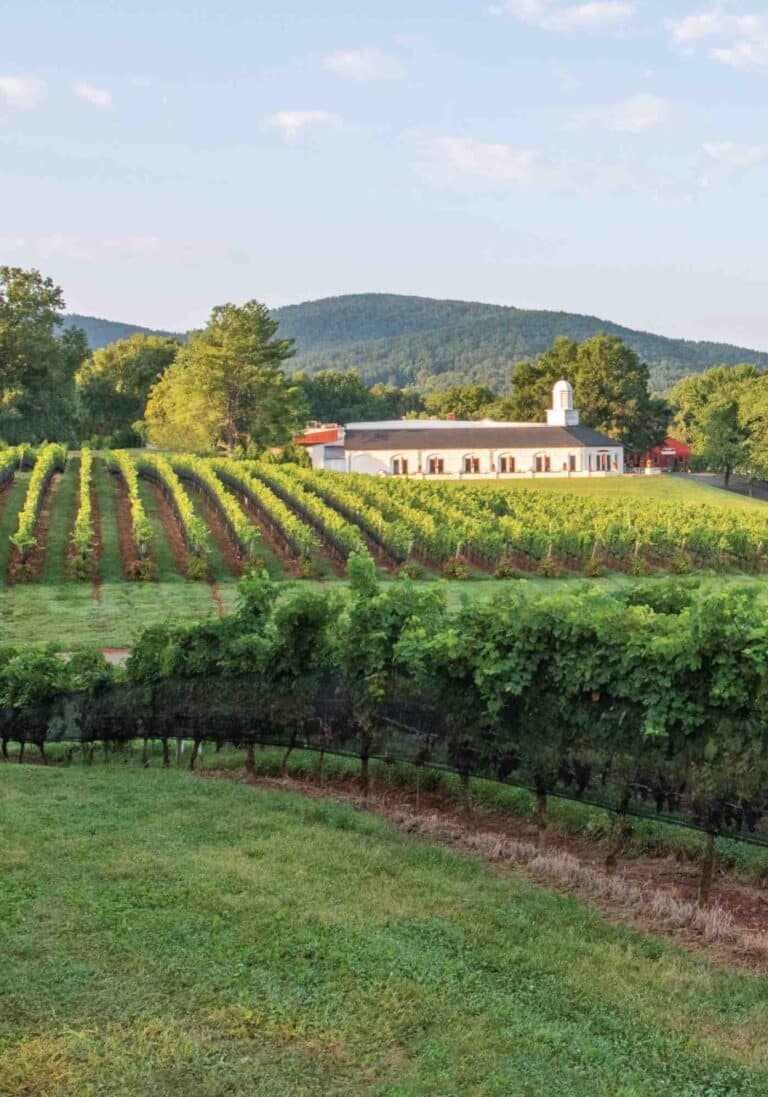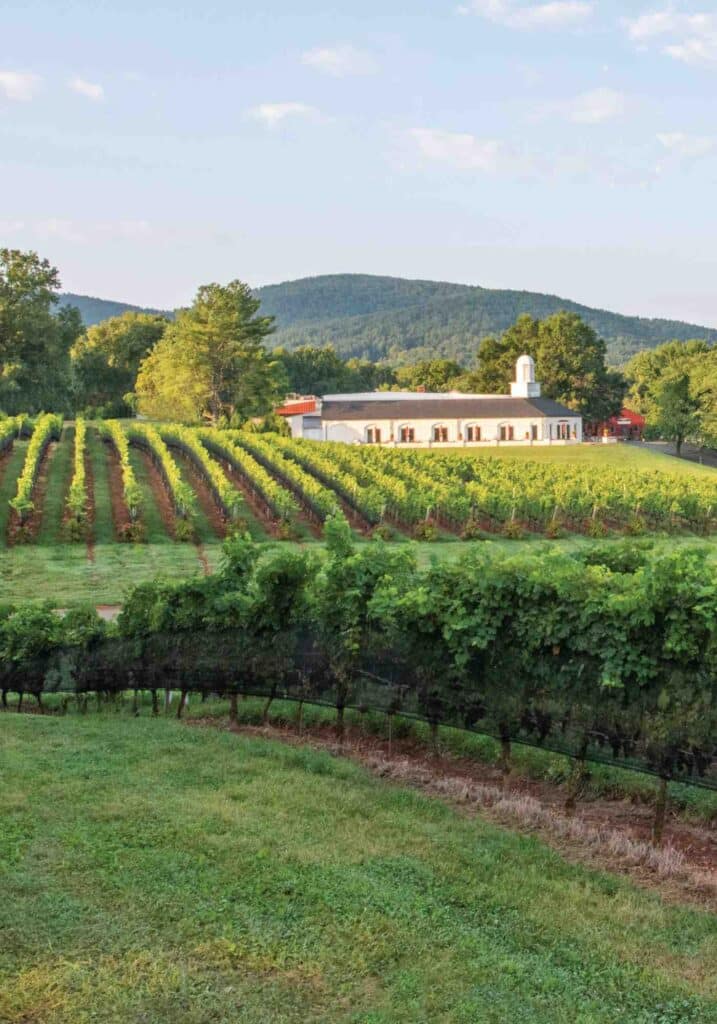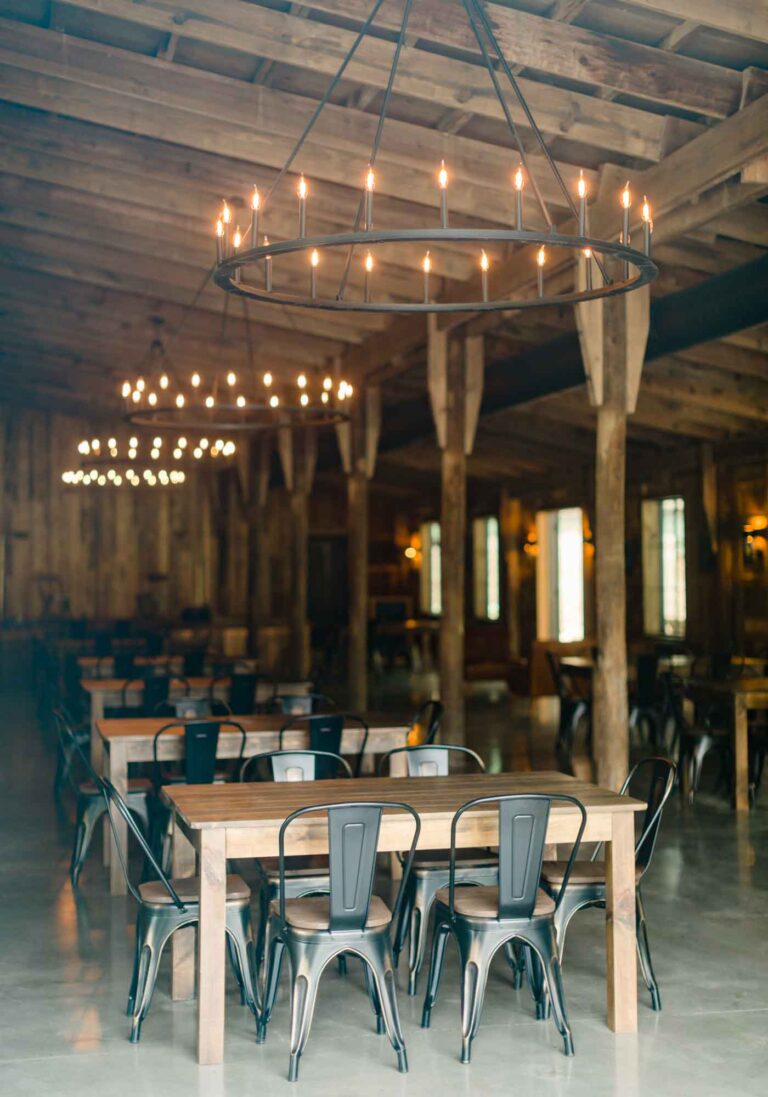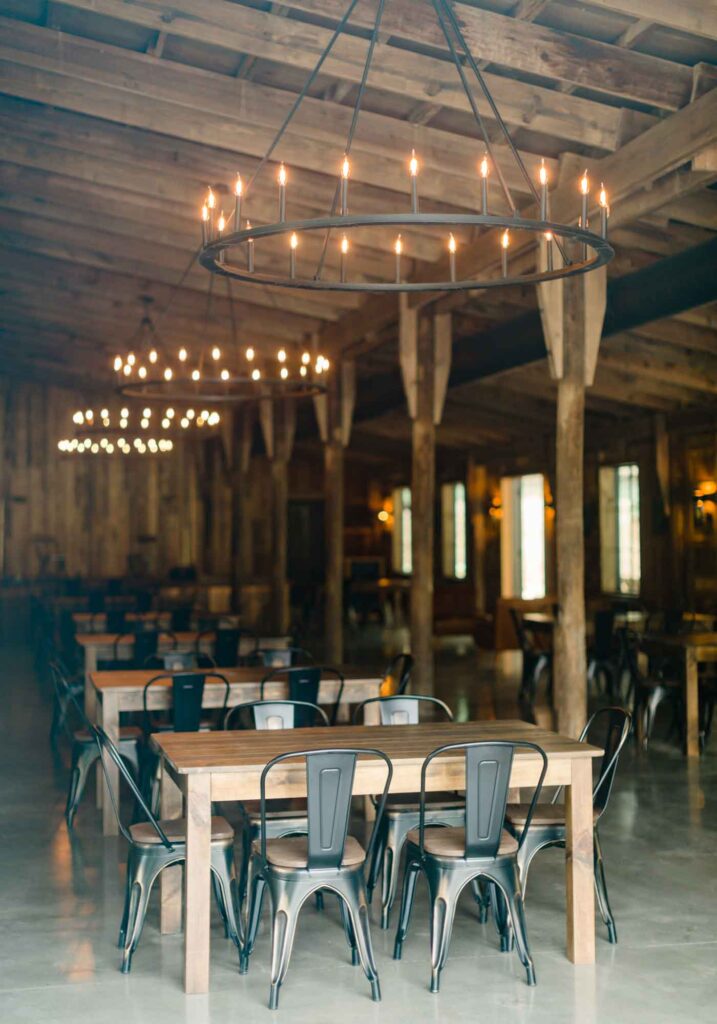 Eastwood Farm and Winery
2022 Petit Rosé
A 50/50 blend of Cabernet Sauvignon Petit Manseng, this beautiful pink-hued Rosé is fruity and delicious. The Petit Manseng delivers honey and ripe pineapple notes complemented by strawberry and cassis. The honey notes give a hint of sweetness but the Rosé is dry and crisp with zippy citrus acidity.
King Family Vineyards
2021 Mountain Plains Rosé
Matthieu Finot makes three Rosés at King Family Vineyards—a sparkling, the widely popular Crosé Rosé and this one, made from 100% Petit Verdot. Used in many parts of the world to add dark color, tannin and spiciness to red blends, Petit Verdot is proving a versatile grape across Virginia. One of only a few Rosés made from Petit Verdot, the juice is aged in large acacia wood barrels for 10 months. It's medium-bodied, dry and savory with notes of dried herbs and spice around a strawberry core. It's a welcome contrast to the lighter styles most common today and pairs nicely with a range of grilled meats.
Valley Road Vineyards
2022 Rosé
Situated on the scenic Nelson 151 route, Valley Road Vineyards offers stunning views and excellent wines made by Charlottesville and Burgundy-based winemaker Michael Shaps. This light and refreshing Rosé is a blend of Cabernet Sauvignon, Cabernet Franc and Malbec with a splash of Chardonnay. Light pink-hued in color and bone-dry, this wine is brimming with watermelon and raspberry notes and hints of salinity. A delicious summer sipper perfect for a hot day poolside.
Veritas Vineyards
Scintilla Sparkling Rosé
Sparkling wine is always a good idea! This delicious and elegant sparkling Rosé could headline any summer event. A blend of Chardonnay and Cabernet Franc, it's aromatically charming and flavorful with a red-berry and brioche palate that is lifted by lively bubbles. Lovely creamy texture and a long red berry finish.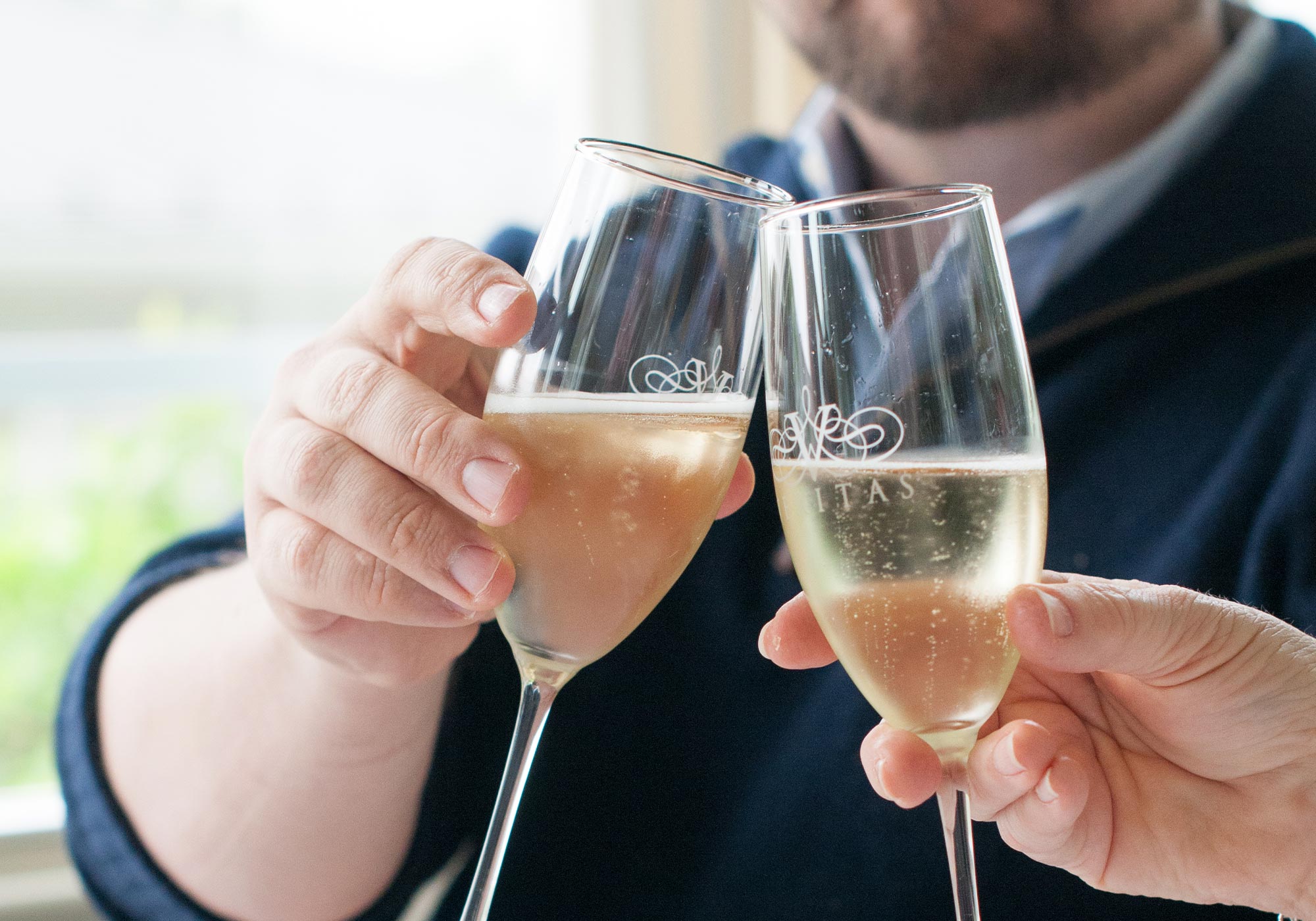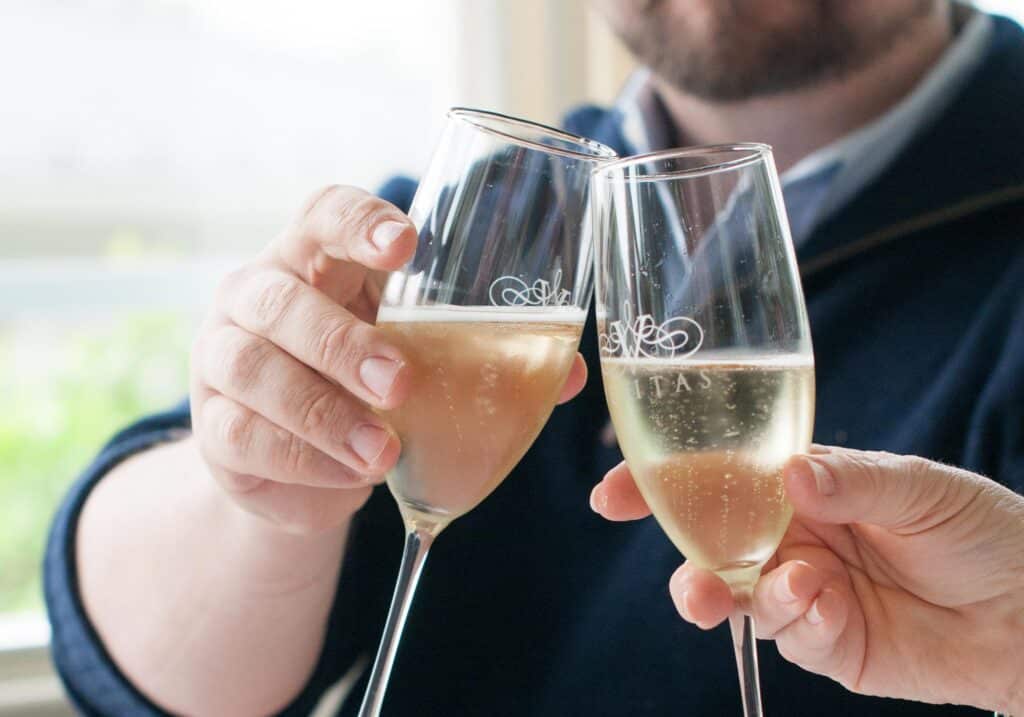 Bluestone Vineyards
2022 Rosé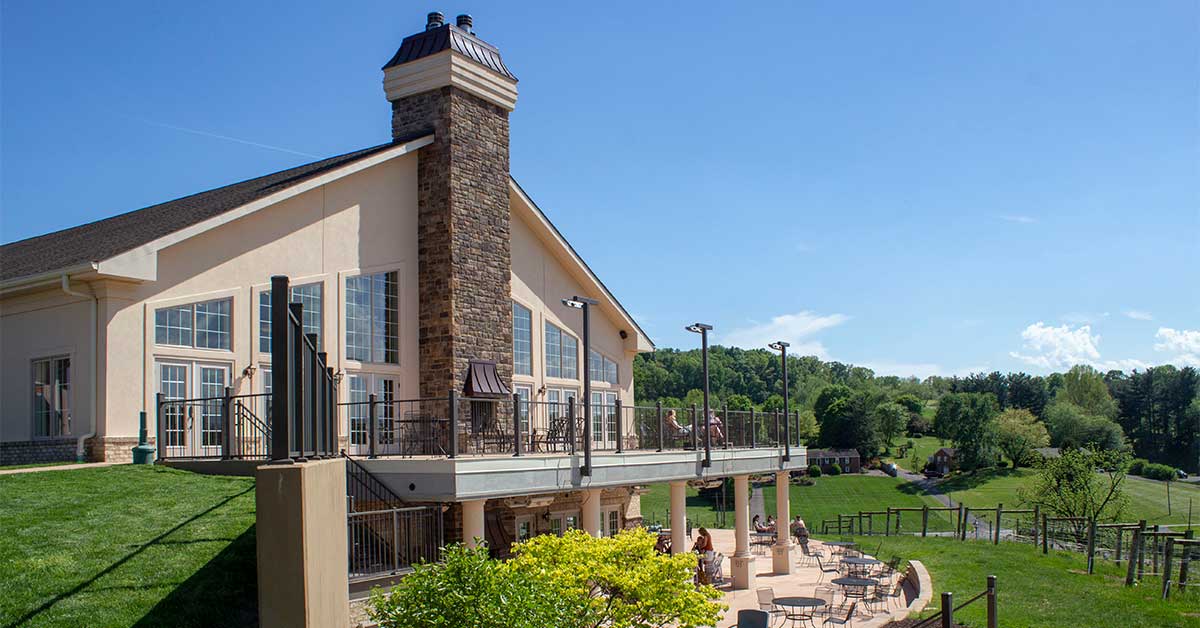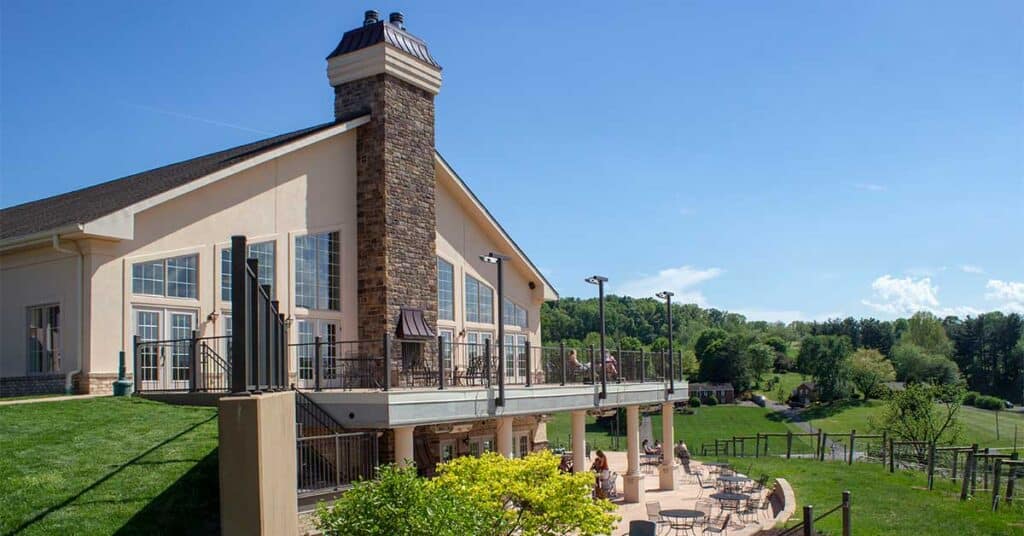 Winemaker Lee Hartman continues to impress across his entire range of wines made from grapes grown in the heart of the Shenandoah Valley. Made from 100% Chambourcin and aged in stainless steel, this light and fresh Rosé is bursting with red fruits and mineral notes. This crisp style is perfect for steamy Virginia days.
Muse Vineyards
2022 Rosé
Situated in Woodstock on the North Fork of the Shenandoah River at the foot of the Massanutten Mountain range, Muse Vineyards is home to 35 acres of vines planted to 20 grape varieties. A serious Rosé made from 100% Nebbiolo, it's cerasuolo-colored, with aromas of tangy cherry, rose petals and savory notes. A unique and delicious Rosé that pairs well with a range of light grilled meats. Look to the Shenandoah Valley for more delicious wines like this one.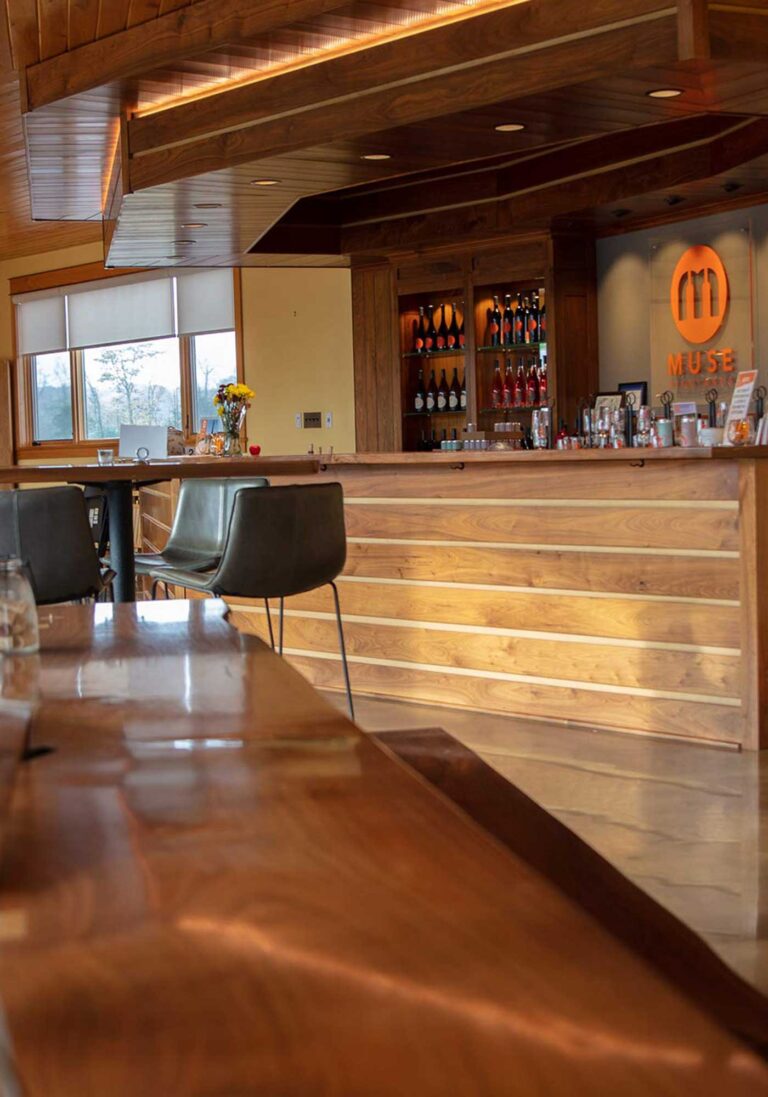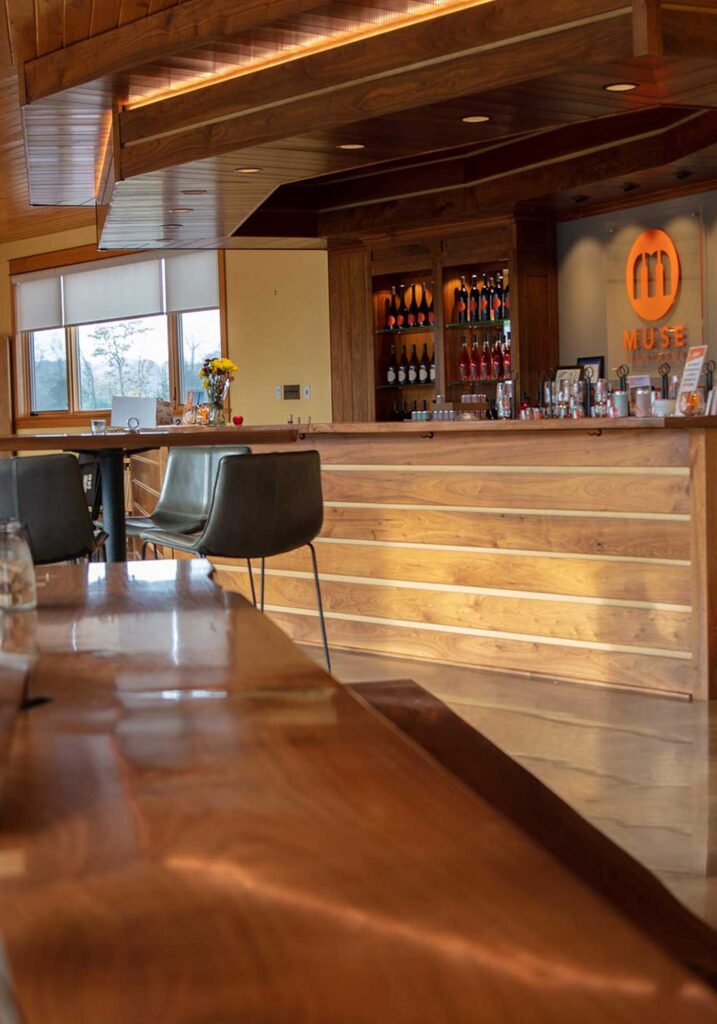 Paradise Springs Winery
2022 Nana's Rosé
Named for Paradise Springs' owner Kirk Wiles' maternal grandmother, Mary Kincheloe (aka 'Nana'), this Rosé is Bordeaux-style blend of 37% Cabernet Franc, 30% Merlot, 17% Petit Verdot and 16% Cabernet Sauvignon. Light salmon-hued in color, this Provençal-style Rosé is light and perfumed with mineral and pink grapefruit notes around a red berry core.
The Vineyards & Winery at Lost Creek
2022 Rosa Natura
Todd and Aimee Henkel joined the Virginia wine industry a decade ago when they purchased the Lost Creek property in Leesburg. Today they farm 14 acres of vines planted to seven grape varieties at Lost Creek and another vineyard nearby. They produce a range of wines including two distinctly different Rosés—a robust blend of Bordeaux grape varieties and a lighter Provence-style. Made entirely from Merlot, Rosa Natura is their Provence-style Rosé. It's bone-dry, light and vibrant with a hint of stone fruits to complement the medley of fresh red berries.
Rosemont of Virginia
2022 Rosé
Situated in LaCrosse, between interstates 95 and 85 on the north side of Lake Gaston, Rosemont of Virginia is a gem off the main wine trails. The 450-acre Rosemont property has been in the Rose Family since 1858. Today, winemaker Justin Rose and his team farm over 26 acres of vineyards planted to 14 different grape varieties. Made from 100% estate-grown Chambourcin, which is becoming increasingly popular as a Rosé, red fruitiness drives this vibrant wine. It's dry and versatile enough to pair with a range of summer dishes from salads to snacks to BBQ.
The Rosé trend that started almost a decade ago has now become an entire category that's still booming locally. Today, 119 of Virginia's roughly 310 wineries produce a Rosé. From bone-dry to sweet and from pale pink to salmon-hued to robust deep pink, wineries offer a diverse range of Rosés to elevate your summer sipping game.
FRANK MORGAN writes a wine column for The Virginian-Pilot newspaper and is author of the DrinkWhatYouLike.com wine blog, started thirteen years ago to chronicle his wine travel experiences and to share stories of the wines, wineries, and winegrowers of Virginia. He lives in Chesapeake, VA, with his wife and daughter.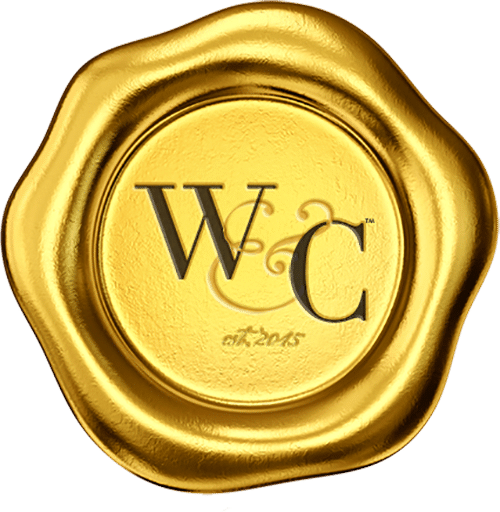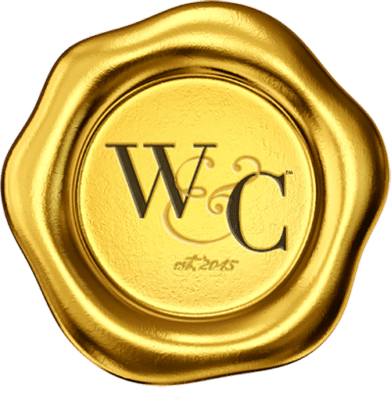 Virginia Wine & Country celebrates elevated living in Virginia Wine Country. Virginia Wine & Country Life is a semi-annual luxury print magazine with a full digital presence. The Virginia Wine & Country Gold Book is an annual guide to the top award-winning wines, wineries and experiences in Virginia Wine Country. The annual Virginia Wine & Country Wedding Planner is an art book of elegant Virginia weddings. The brand includes the Virginia Wine & Country Shop in Ivy, Va. It is a beautiful lifestyle boutique that brings the pages of the magazines to life. Virginia Wine & Country tells the stories of Virginia wineries, the farm-to-table movement, luxury travel, entertaining, art and the elegant country lifestyle. Ivy Life & Style Media also provides branding, web design and PR services for the wine industry.