The official start to summer is here and temperatures across Virginia are already soaring. Local wineries are releasing their 2021 rosé wines just in time. What started as a trend has quickly become a popular staple among Virginia wineries. 
Though rosé is for drinking year-round, the pink wave crests during the heat and humidity of the summer. After Memorial Day, crisp and refreshing rosés take center stage on retail shelves, in tasting rooms, on patios and poolside.
How Rosé Wines Are Made at Virginia Wineries
The three most common methods of rosé production are saignée, blending and direct press.
Saignée Method of Producing Rosé Wines
Rosés made via the Saignée method (from the French verb 'to bleed') are a byproduct of red wine production. After harvesting and pressing red grapes, a small amount of the juice is 'bled off' and vinified separately as a rosé wine. These rosés tend to be richer than those made via direct press or blending.
Blending Method for Making Rosé Wines
The blending method is the process of adding a small amount of red wine juice to a white wine to make a pink-hued rosé.
Direct Press Method of Winemaking
With the direct press method, also known as the maceration method, juice from the pressed grapes soaks on the grape skins. This draws out color from the pigments in the skins. The amount of time the juice spends on the grape skins (usually from 2 to 24 hours) determines the hue of the rosé. After this brief time soaking on the skins, the juice is racked off to ferment and eventually bottled.
Rosés You Should Try This Summer from Virginia Wineries
From pork to pizza, salads to seafood to burgers, here are 10 local rosés versatile enough to pair with a range of summer dishes. These are even better paired with a vineyard picnic.
There's a Virginia rosé for everyone! Below find our collection of the best rosés at wonderful Virginia wineries to help you plan your summer must-taste list.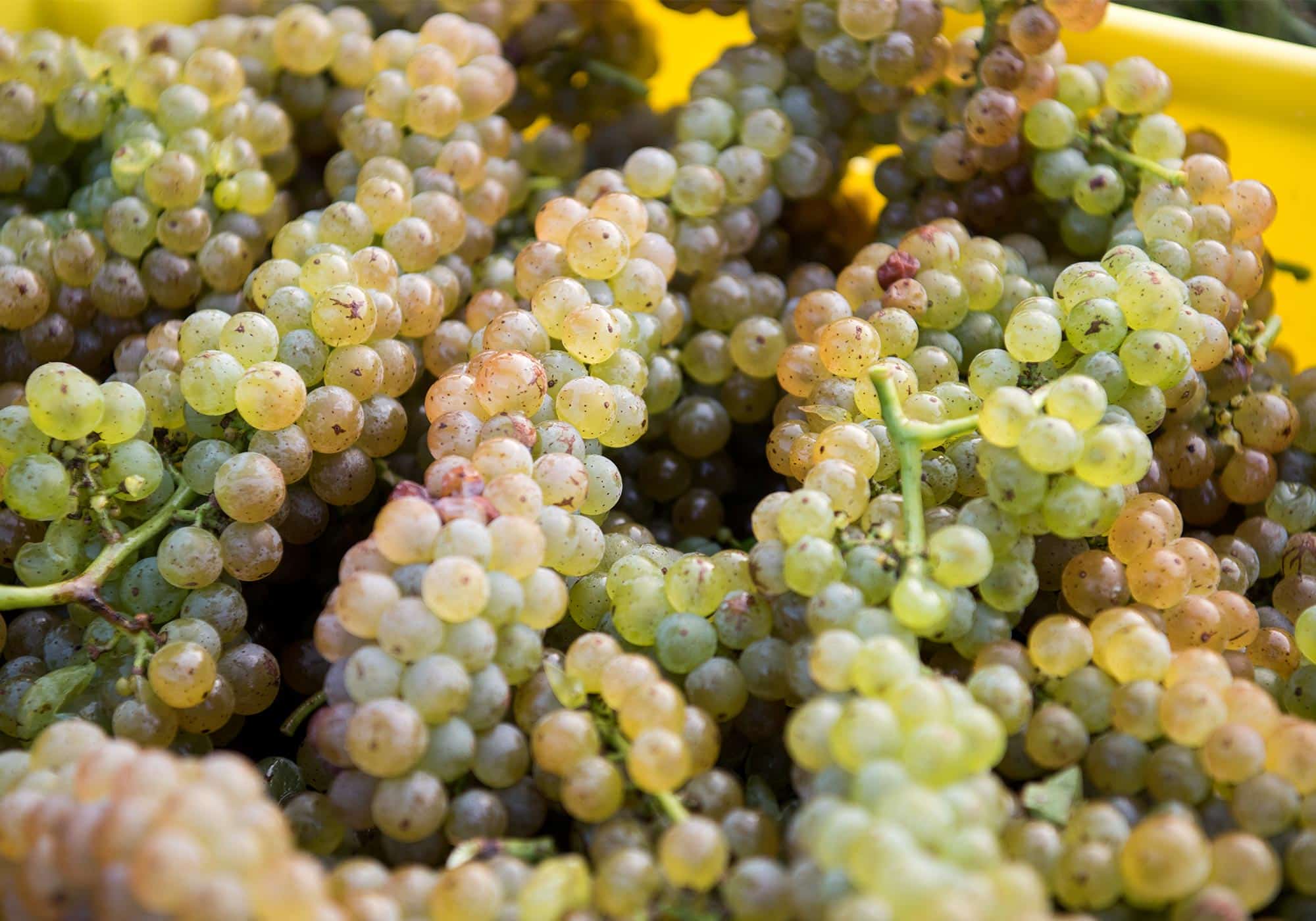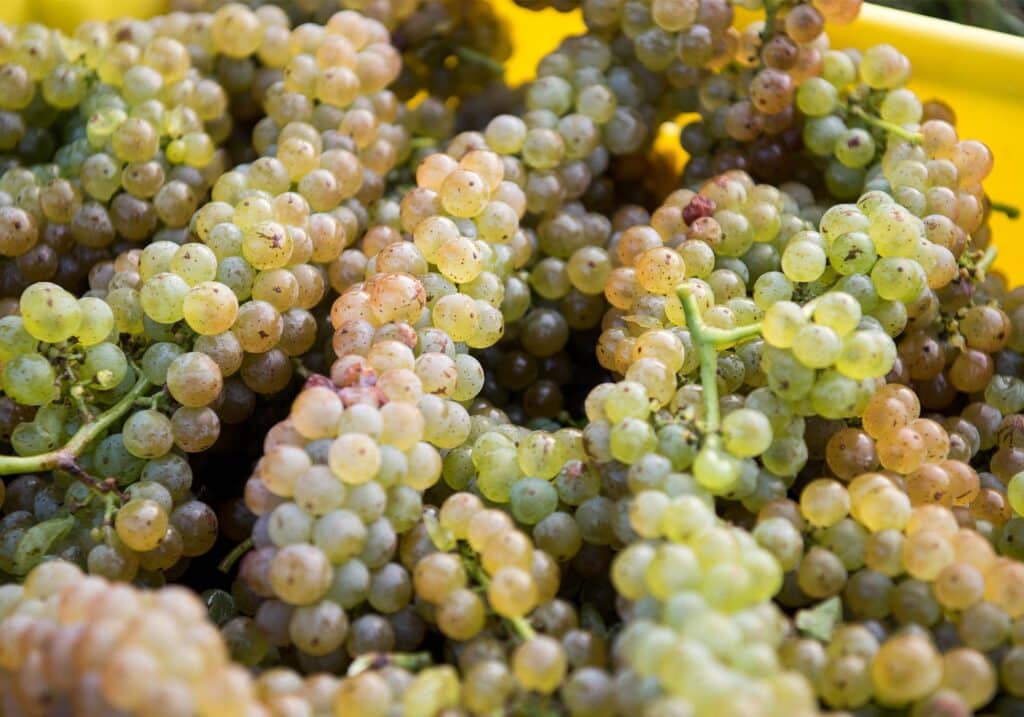 53rd Winery
2021 Gentle Press Rosé
Winemaker Chelsea Blevins continues to impress with her wines at 53rd Winery in Louisa. She made three distinct rosés this vintage — two made from Chambourcin and one with Cabernet Franc. Named Gentle Press because the grapes were pressed lighter than normal over the course of four hours. This rosé is perfumed and brimming with sweet watermelon, cherry and strawberry. Zippy red berry acidity and a touch of sweet raspberry on the finish. If you prefer a light, dry Provence-style rosé, check out the 2021 Quintessential rosé made from 100% whole cluster pressed Cabernet Franc.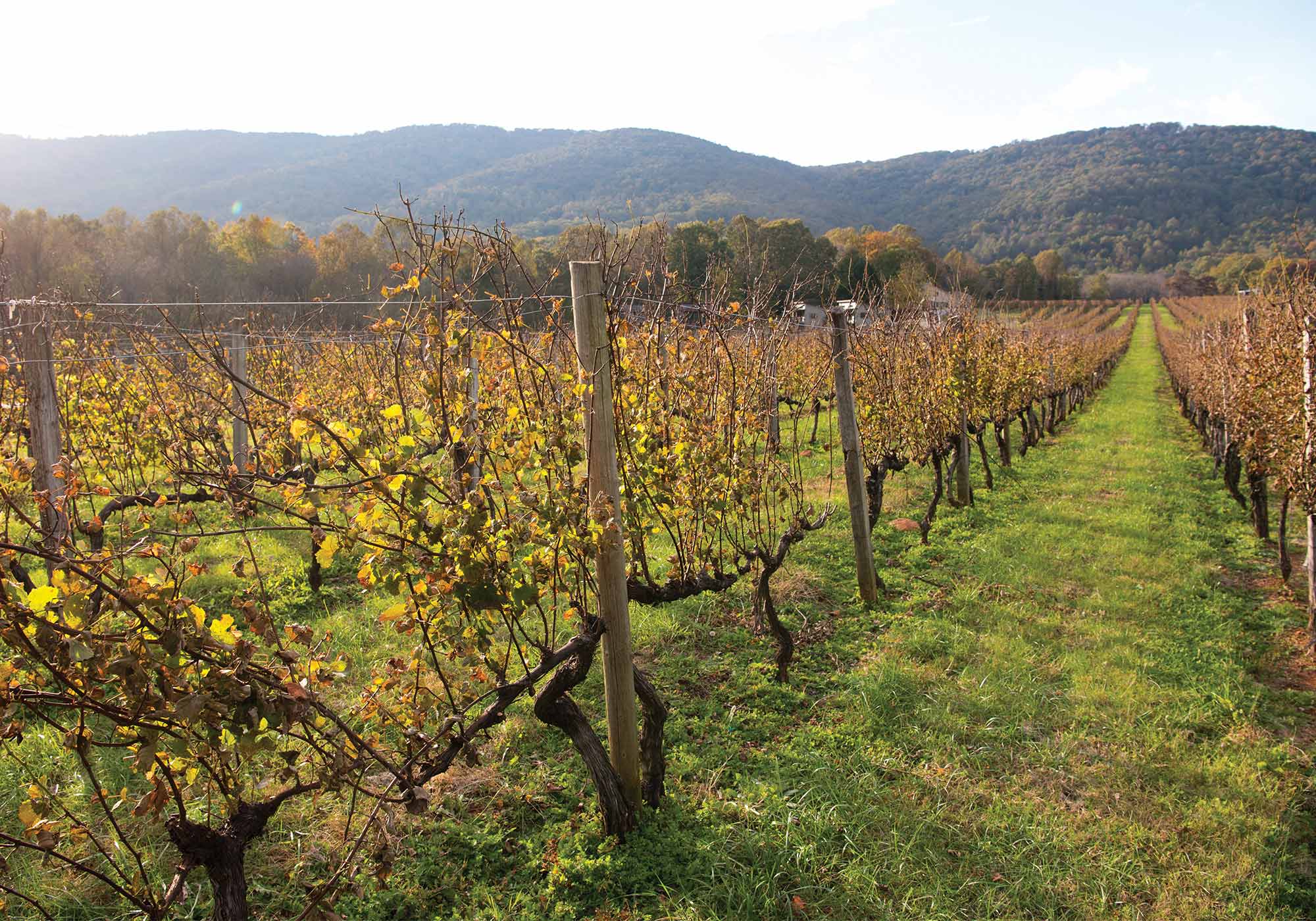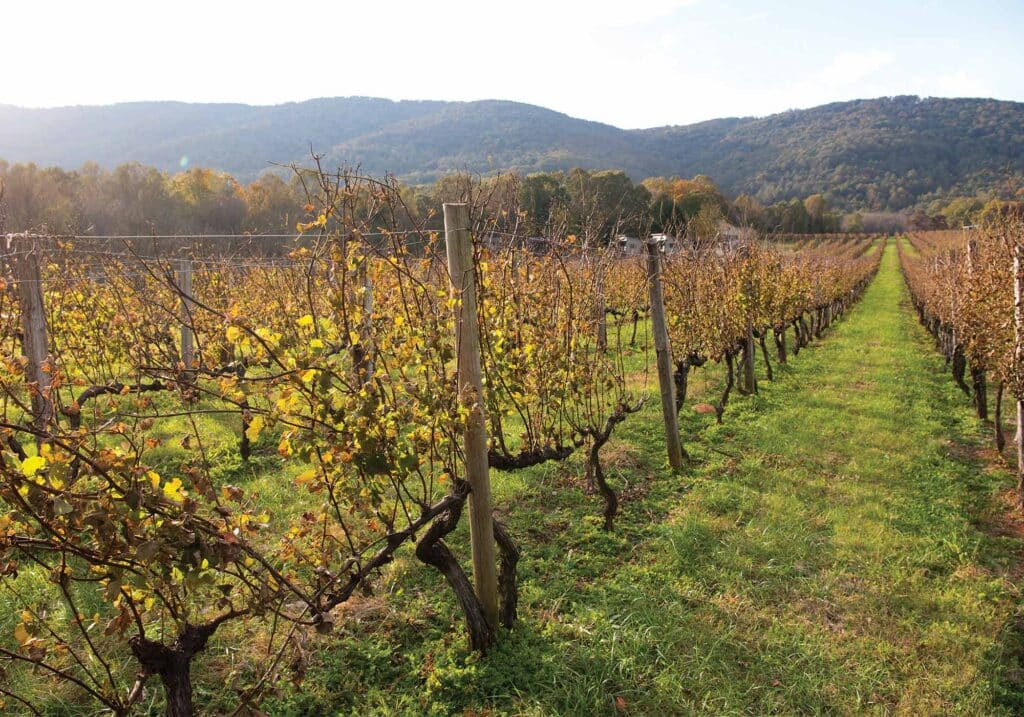 2021 Rosé
Winemaker Damien Blanchon, who hails from the Beaujolais region of France, brings an old world sensibility to the wines at Afton Mountain's winery. This salmon-hued rosé is made from Merlot with 18% Pinot Noir and 9% Cabernet Franc. It's fresh and vibrant. A brilliant wine with fresh stone fruit and floral notes and a red berry finish that evokes a strawberry field after a spring rain.
2021 Rosé
Situated in McGaheysville near Massanutten Mountain, Brix & Columns is one of the gems of the Shenandoah Valley wine region. The Pence family works with Michael Shaps to craft 'expressive' wines including their 2021 rosé made from Cabernet Franc, Chamcourcin, and Petit Verdot. This salmon-colored rosé is textured and full of fresh red fruits and hints of dried herbs.
2021 Rosé
Always a regular at our summer gatherings, Early Mountain rosé is always impressive. This wine is a true taste of Virginia: predominantly Merlot with a splash of Malbec, Cabernet Franc, Petit Verdot and Syrah sourced from six different vineyards across the state. It's floral, fresh, textured and absolutely declious. This rosé is light salmon in color and delicately-flavored, offering aromas and flavors of sweet peaches, watermelon and citrus blossom with bright red berry acidity and a tangy finish.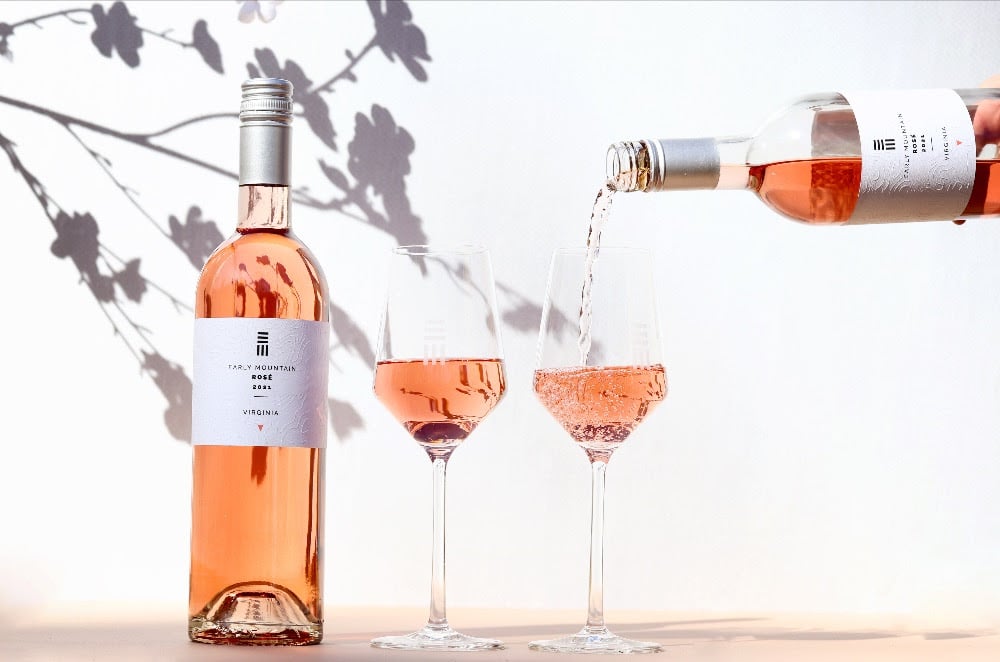 Hark Vineyards
2021 Rosé
Another exceptional wine from Jake Busching and AJ Greely from their Earlysville winery. The 2021 is a blend of 50% Cabernet Sauvignon, 25% Cabernet Franc and 25% Merlot. Red fruitiness drives this expressive rosé. It's dry and fruity with a hint of white pepper to complement the medley of red fruits and saline notes.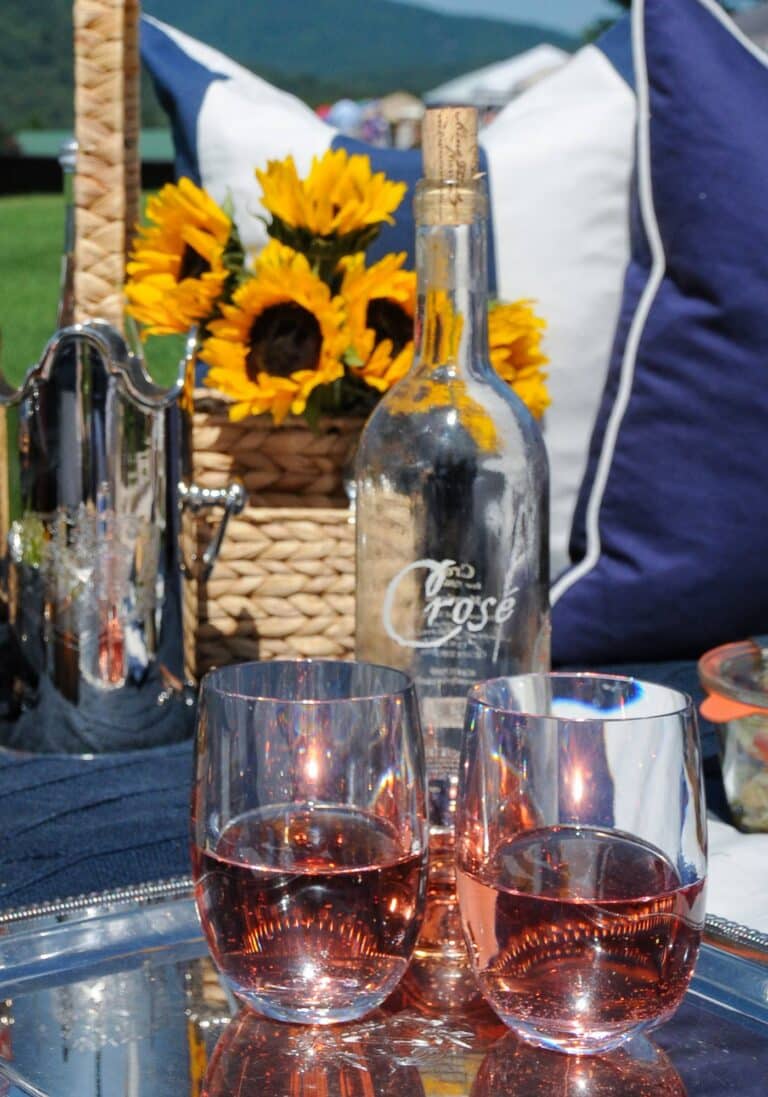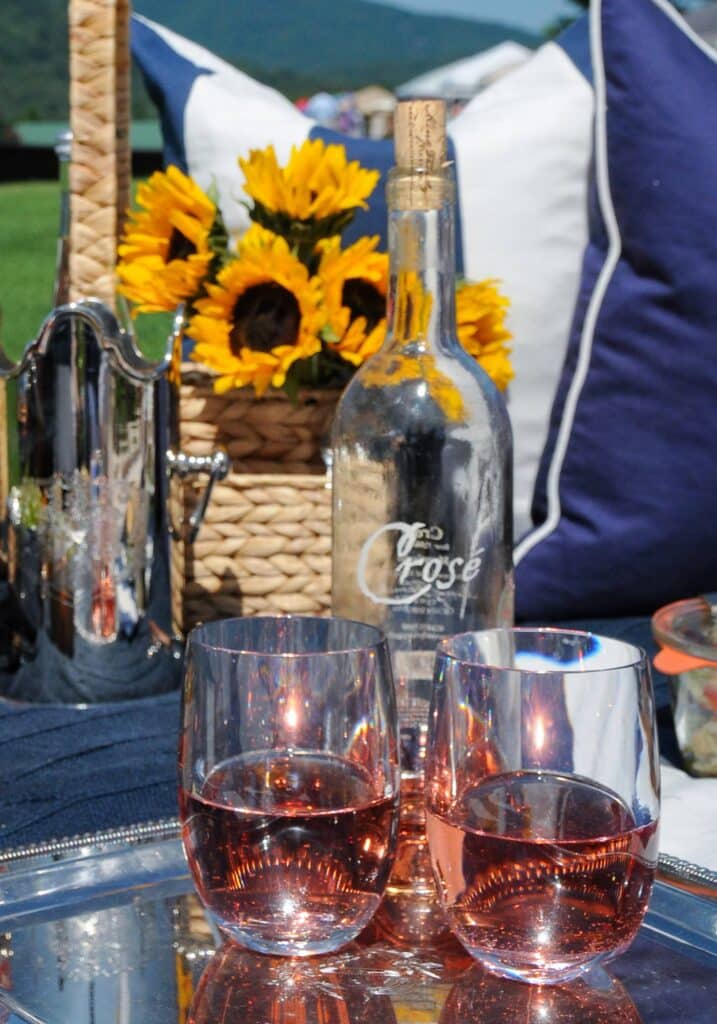 2021 Crosé Rosé
A perennial favorite, the 2021 Crosé rosé is Merlot-based with a splash of Cabernet Franc and Malbec. Aromas that evoke a market of fresh fruits. It's lively and juicy with vibrant acidity that carries flavors of stone fruit, watermelon water, and strawberry. A tasty rosé that says summer in every sip. Available in cans — a perfect companion for the porch or a polo picnic at the King Family Vineyard fields in Crozet.
Linden Vineyards
2021 Rosé
Virginia wine pioneer Jim Law is best known for his Burgundy-like Hardscrabble Chardonnay and world-class Bordeaux-style Hardscrabble Red, but he also delivers a serious rosé. The 2021 is a blend of Cabernet Sauvignon and Cabernet Franc from Linden's Hardscrabble estate vineyard and Petit Verdot from the Boisseau vineyard in Front Royal. Loaded with raspberry, watermelon and tart cranberry flavors, a crunchy acidity and mint notes keeps this rosé fresh. Any wine bearing the Linden label deserves a place at the picnic table, patio or wherever you are sipping this summer.
Paradise Springs Winery
2021 Nana's Rosé
Named for owner Kirk Wiles' maternal grandmother Mary Kincheloe (aka 'Nana'), this rosé is a Bordeaux-style blend of 37% Cabernet Franc, 30% Merlot, 17% Petit Verdot and 16% Cabernet Sauvignon sourced from Silver Creek Vineyards in the Monticello region. Salmon-hued, this rosé is energetic and fresh, brimming with mineral and pink grapefruit notes around a red berry core.
Michael Shaps
2021 Rosie Rosé
Named for the Shaps family pet chicken Rosie, Shaps makes this rosé via the saignée method with Malbec and a splash of Merlot from Honah Lee Vineyard. Mouthwatering and gorgeously perfumed, this rosé is dry, vibrant and super drinkable. The cranberry and red cherry core complements zingy acidity with a salty finish.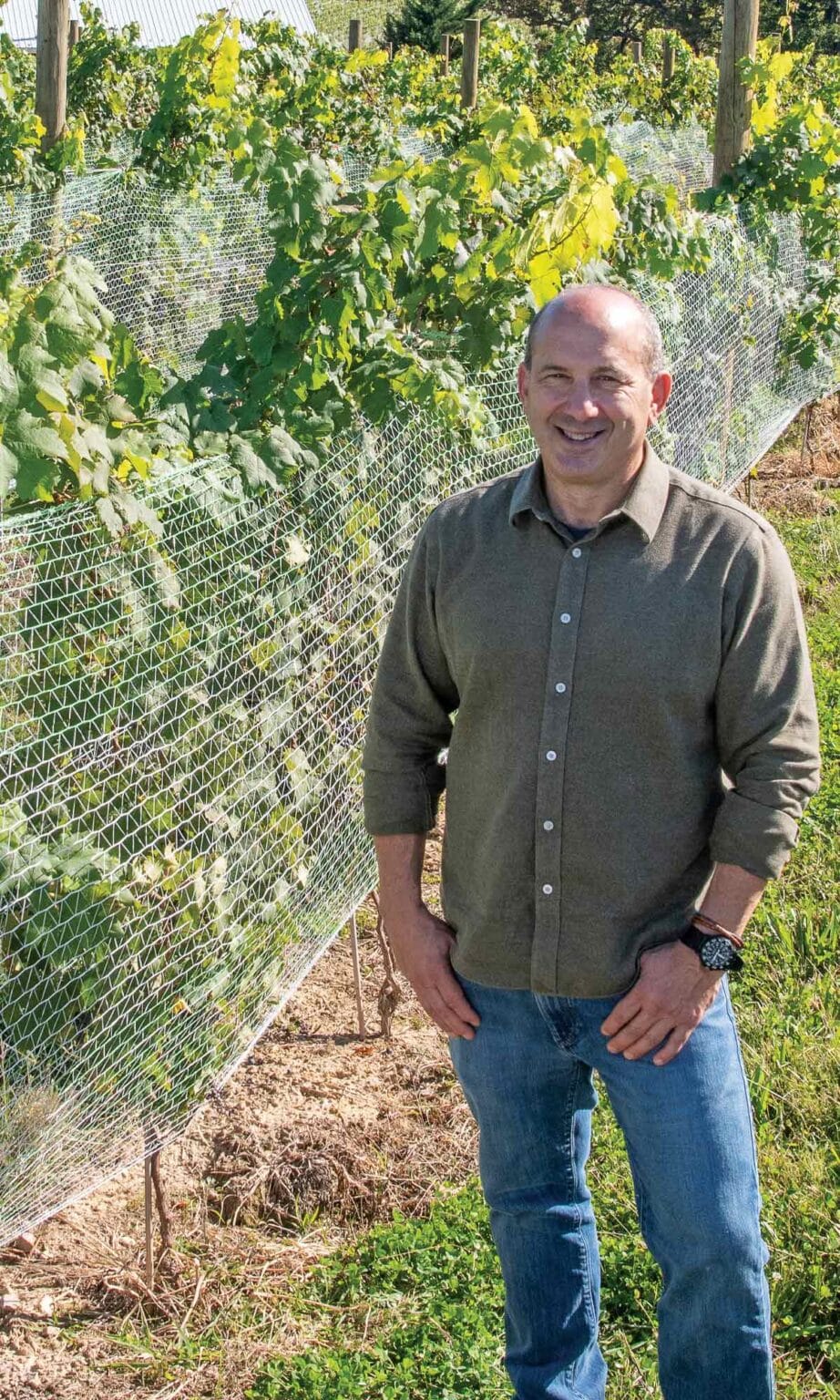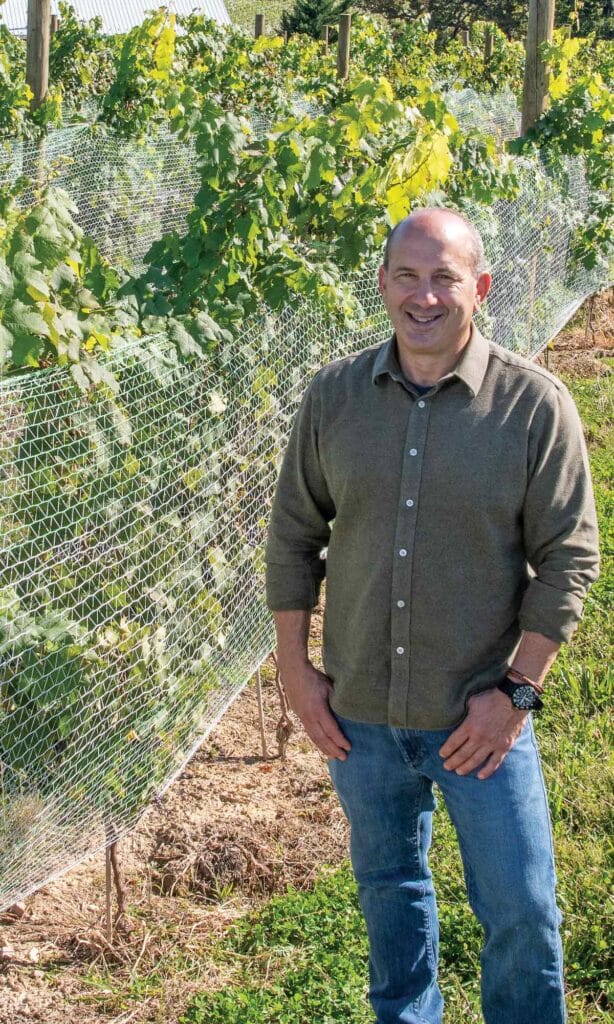 Sunset Hills Vineyards
2021 Rosé of Cabernet Franc
Winemaker Jason Burrus produces four rosés at Sunset Hills in Loudoun County across a range of grape varieties and styles. The 2021 made from 100% Cabernet Franc grown in the Sunset Hills estate vineyard in Purcellville is exceptional. The medley of tart strawberry and cherry with savory and white pepper notes is much like a classic rosé from France's Loire Valley.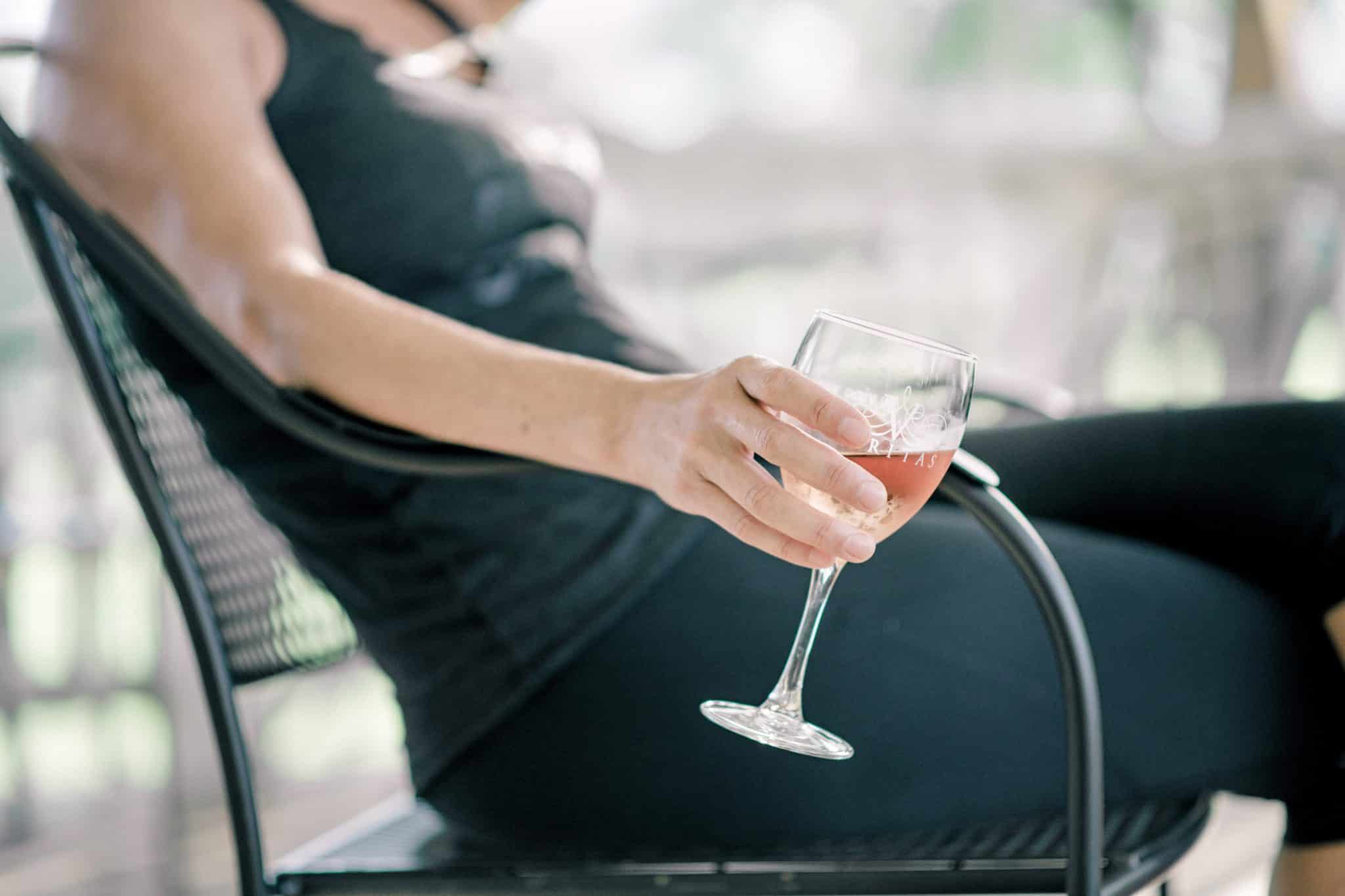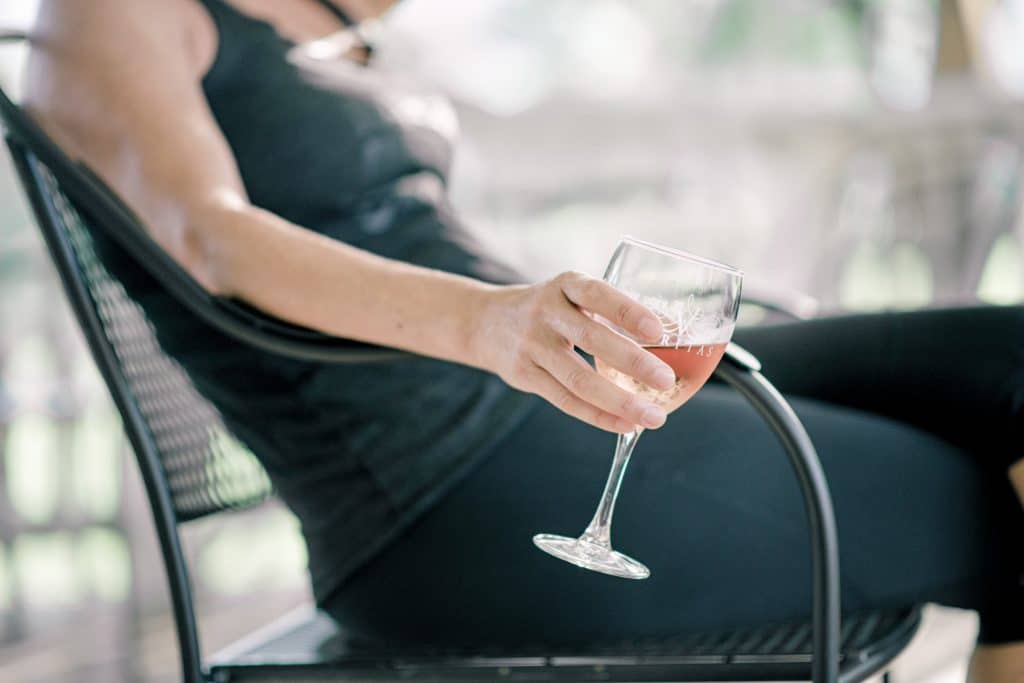 2021 Rosé
Winemaker Emily Pelton is famous for her aromatically charming wines, and this rosé is no different. Pelton makes this wine from merlot with 25% Cabernet Franc via the saignée method.
An expressive and textured rosé with stone fruits around a core of perfumed red fruits. Pelton aged 40% of the juice for five months in neutral oak, adding a lovely stone fruit texture to the wine. Delicious and super drinkable.
The rosé trend that started seven or eight years ago has now become a entire category that's still booming locally. Today, 119 of Virginia's roughly 310 wineries produce a rosé.
From bone-dry to sweet and from pale pink to salmon-hued to robust deep pink, wineries offer a diverse range of rosés to elevate your summer sipping game.
FRANK MORGAN writes a wine column for The Virginian-Pilot newspaper and is author of the DrinkWhatYouLike.com wine blog, started thirteen years ago to chronicle his wine travel experiences and to share stories of the wines, wineries, and winegrowers of Virginia. He lives in Chesapeake, VA, with his wife and daughter.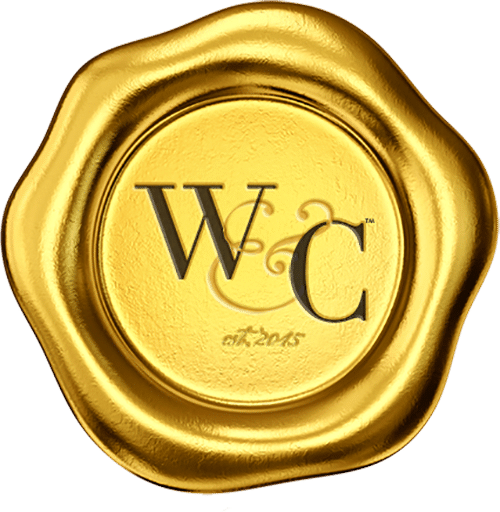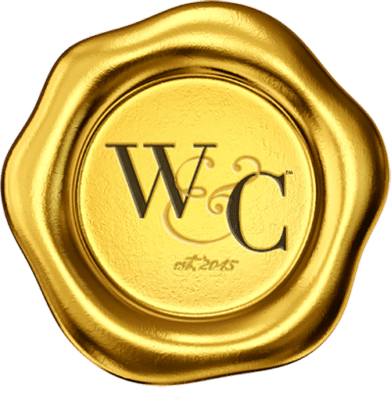 Virginia Wine & Country celebrates elevated living in Virginia Wine Country. Virginia Wine & Country Life is a semi-annual luxury print magazine with a full digital presence. The Virginia Wine & Country Gold Book is an annual guide to the top award-winning wines, wineries and experiences in Virginia Wine Country. The annual Virginia Wine & Country Wedding Planner is an art book of elegant Virginia weddings. The brand includes the Virginia Wine & Country Shop in Ivy, Va. It is a beautiful lifestyle boutique that brings the pages of the magazines to life. Virginia Wine & Country tells the stories of Virginia wineries, the farm-to-table movement, luxury travel, entertaining, art and the elegant country lifestyle. Ivy Life & Style Media also provides branding, web design and PR services for the wine industry.