GOLD BOOK REFERENCE GUIDE
A trip to a winery is a great way to spend a gorgeous day and few things are more delightful than delicious food paired with local wines. A well-planned wine tasting outing should always include food. Wineries offer everything from snacks of crackers and a well-stocked fridge of curated cheeses to gourmet food trucks, and table-side service with chef-prepared foods and stunning charcuterie spreads. Many wineries allow guests to carry in picnics and enjoy them in designated areas as well, while some ask that no outside food be brought in. So, deciding what, how and when to include food in your tasting outing is an important part of every plan.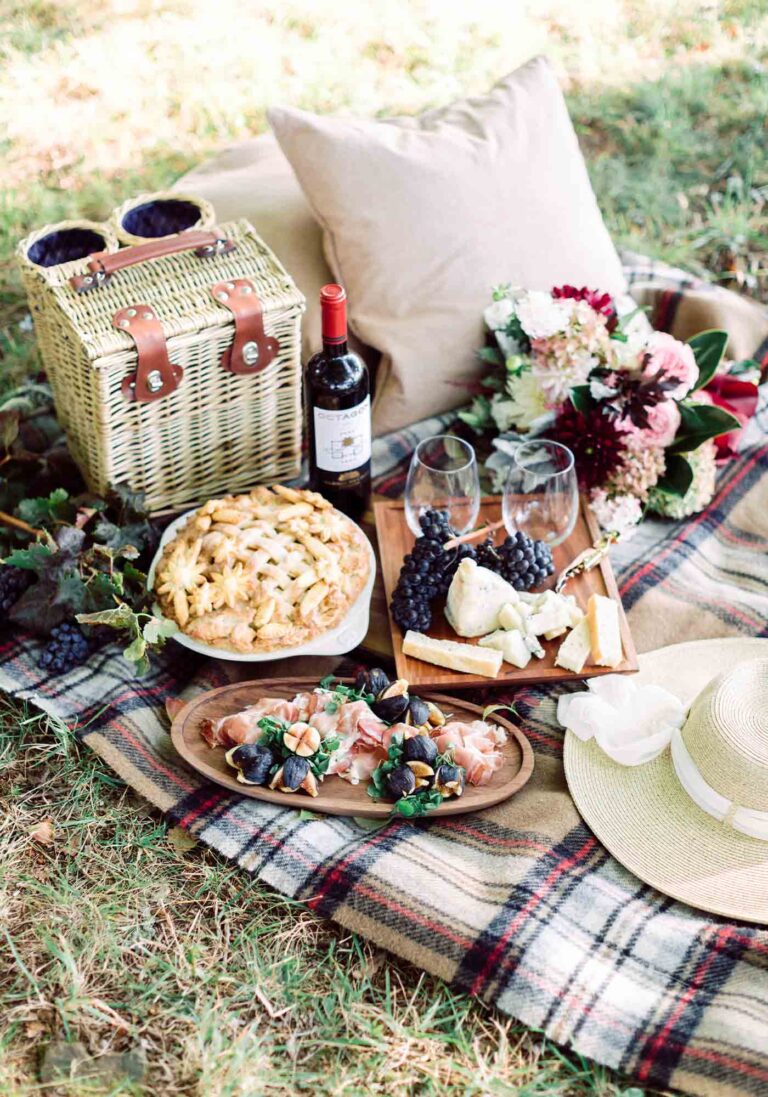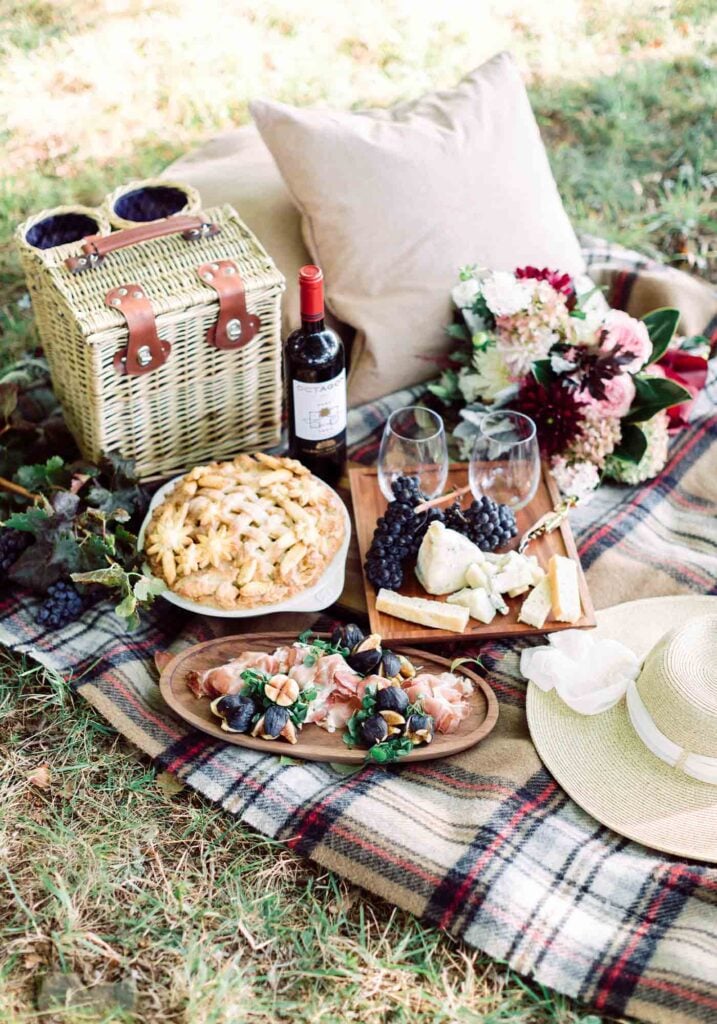 The first thing you should do is get in touch with the vineyard of your choice to make sure that you are either allowed to bring your own food to set up a picnic area on their property or that they have food on site. Wineries typically open at 10 or 11am and close around 5 or 5:30pm. A comfortably paced day of wine tasting would include three to four wineries – the first might include a light snack, the second might include lunch there or somewhere nearby, then a third and/ or fourth stop to round out your day. There you can relax into the late afternoon admiring the scenic vineyard views and enjoying charcuterie nibbles. This is a great time of day to share with each other what your favorite wines of the day were.
What to Pack for a Winery Picnic
Keep in mind that most Virginia wineries are located in remote areas of the countryside where impromptu restaurant options are not available. This, combined with the fact that food options at wineries are so varied, will require you to have a well thought out plan for enjoying good food with your fun day of wine tastings.
If a winery picnic of wonderful homemade dishes is a part of your plan for the day, remember to pack water but no alcohol. Virginia state laws maintain that no outside alcohol of any kind is permitted at the wineries. Many Virginia wineries are in fact family-owned and-run farms (not public parks), and their licensing dictates you are only there to respectfully try and enjoy their wine products.
Your Virginia Picnic Basket Packing List
Picnic blanket and/or camp chairs and cushions
Unbreakable plates, cloth napkins and flatware
A serving board for charcuterie foods, if planned
Corkscrew, bread knife and serving utensils
Trays or serving boards for a "picnic table" surface
A fresh bouquet to set the scene
Ample ice packs to keep your food safely chilled
Hand wipes, sanitizer, and plastic bag for trash
Insect repellent, sunscreen and hats
Wine-Paired Picnic Foods
One would be tempted to believe that a picnic is complete with just a jug of wine, a loaf of bread, and themselves, as instructed by the proverbial "a jug of wine, a loaf of bread, and thou." That's a great start, especially if the wine and bread are superb. Use this menu as further inspiration for your vineyard picnic and adjust it according to the number of friends you'll be inviting. Be sure to think about wine tasting and bring a variety of flavors, both savory and sweet, to pair with the wines.
French Bread and/or Simple Crackers: good for palate cleansing and with spreads and cheeses
Assorted Virginia Cheeses: One from each category: Aged (Cheddar, Comte, Gouda), Soft (Boursin, Brie), and Firm (Manchego, Jarlsberg, Provolone)
Sandwiches: Customize to suit your guests. Tip: Bring spreads in a separate jar to apply when served to avoid soggy bread.
Sides: Pasta salad with Locally Grown Veg or Mediterranean Salads…whatever is your favorite.
Charcuterie: Cured meats to serve with your cheese, breads and fruits. Add olives, fig spread, pickles, honey, relishes, dried fruit and nuts
Fresh Fruit: Berries, figs, pears and grapes pair perfectly with wine and cheeses
Sweets: Chocolate is a favorite with red wines (keep in mind it will melt in hot temps), fresh berries with white wines and sparkling wines are great.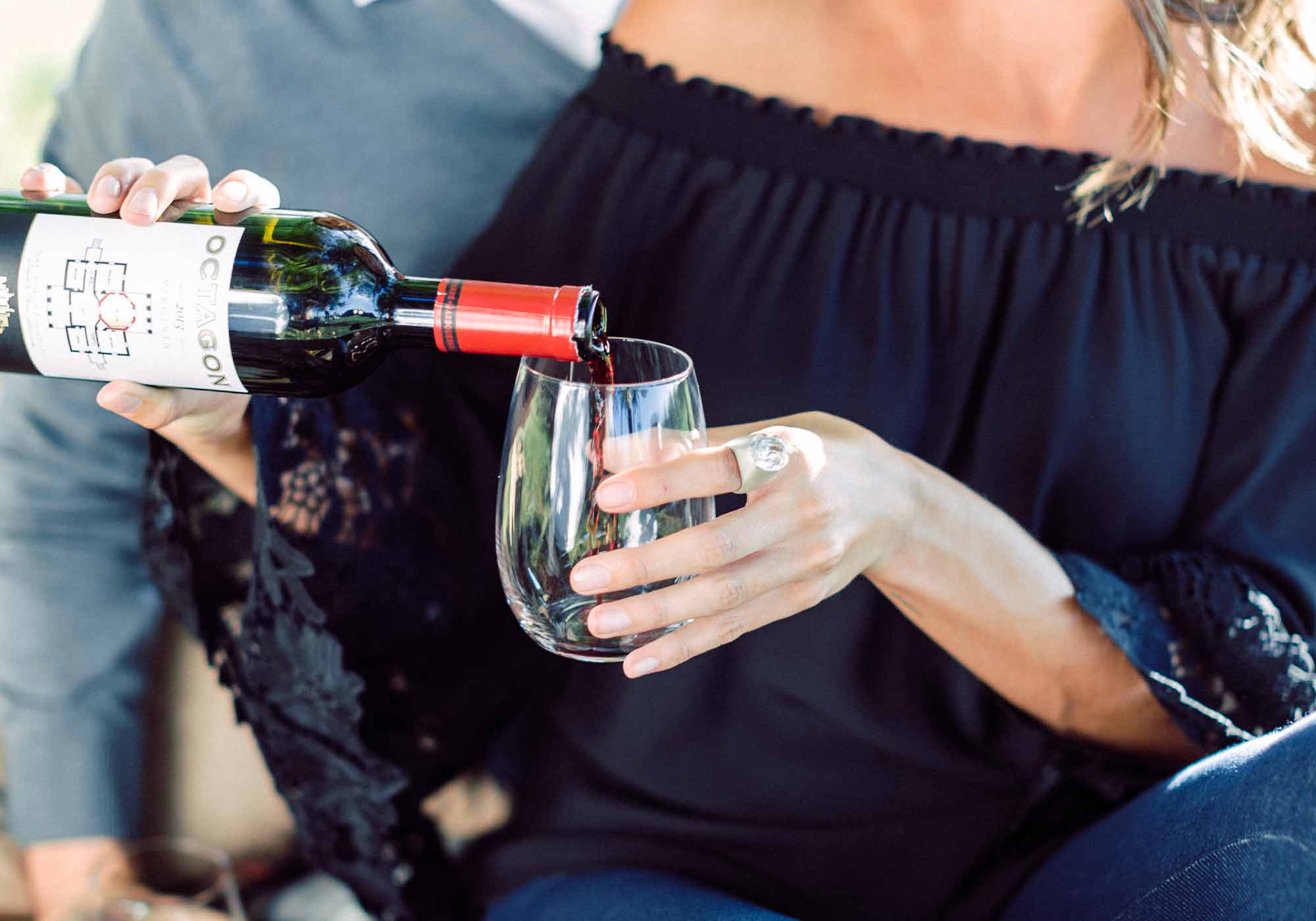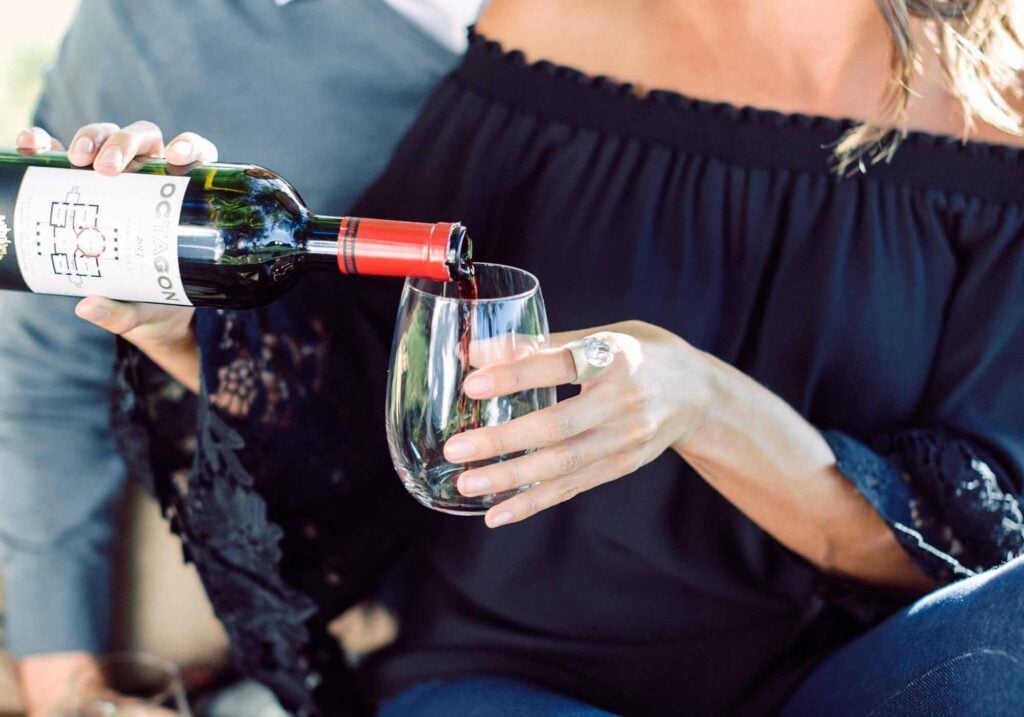 What to Wear at a Wine Picnic
Wineries don't technically have a "dress code," although smart casual is generally a good bet. The most important thing is to wear something that makes you feel your best. After all, you're there to have the best time possible.
Choose your shoes carefully. Ladies, please avoid wearing high heels at any cost. The last thing you want to do is walk across the grass, your heels sinking with each step. Be wary of grass stains or spilled wine if you want to wear white or light-colored clothing.
In the crisp days of Fall, a fashionable sweater and jeans will look chic. For warm weather a sundress is an excellent example of a stylish casual ensemble. Just make sure it's not too short, or you'll waste a lot of time squirming to find a comfortable, yet appropriate, manner to sit down. For gentlemen, wear a button down shirt and khakis or dress shorts. Keep warm with a vest or sport coat. Hats and sunglasses are essential accessories for picnicking.
Choose a Perfect Picnic To-Go
If packing a homemade wine picnic isn't possible, many of Virginia's charming country stores offer surprisingly great artisanal food options that will fill your wine picnic basket in a flash. You can find locally-baked treats, side dishes and fresh gourmet sandwiches that will please the most discriminating palate. Some places even offer set picnic packages that can be pre-ordered to make your picnic to-go even easier.
Whether an experienced oenophile or new to the wine tasting experience, most would agree that great wine is best enjoyed in the presence of good company. Once you have the opportunity to enjoy the countryside moments of our stunning vineyards set against the backdrop of the beautiful Blue Ridge Mountains with a beautiful wine, you will understand why there is so much to love about Virginia Wine Country. ~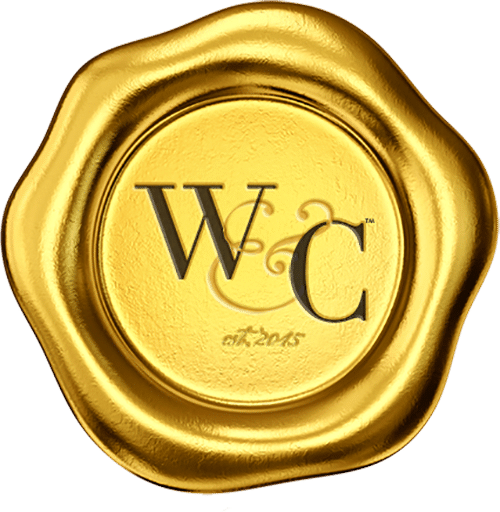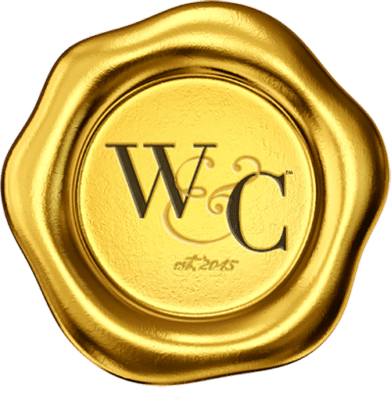 Virginia Wine & Country celebrates elevated living in Virginia Wine Country. Virginia Wine & Country Life is a semi-annual luxury print magazine with a full digital presence. The Virginia Wine & Country Gold Book is an annual guide to the top award-winning wines, wineries and experiences in Virginia Wine Country. The annual Virginia Wine & Country Wedding Planner is an art book of elegant Virginia weddings. The brand includes the Virginia Wine & Country Shop in Ivy, Va. It is a beautiful lifestyle boutique that brings the pages of the magazines to life. Virginia Wine & Country tells the stories of Virginia wineries, the farm-to-table movement, luxury travel, entertaining, art and the elegant country lifestyle. Ivy Life & Style Media also provides branding, web design and PR services for the wine industry.