Turn your kitchen into a culinary classroom with our Farm-to-Table inspiration! Today, let's brush up on our pairing skills with Tim Gearhart of Gearharts Fine Chocolates and savor some of life's most loved pleasures as we learn How to Pair Wine and Chocolate.
Walking into Gearharts Fine Chocolates, you don't have to be a chocolate lover to stop and appreciate the heavenly scents drifting from the kitchen or the countless racks filled with over 20 varieties of free-standing chocolates. It's what you would identify as a true mingling of your senses. You can hear the enjoyment of others biting into their treat nearby while smelling the bittersweet scents as different flavors of ganache are cooked and coated. The anticipation of tasting any one of the mouth-watering selections would lift anyone's mood.
What Chocolate Pairs Best With Wine?
Gearharts uses the cream in each chocolate as the base for flavor, adding an array of ingredients before molding into the ganache. The ganache is made a day or two ahead of time, so as to set before it is coated and rolled in extra bittersweet. There are many different ingredients, from macadamia nuts, candied ginger, dried apricots soaked in French cognac, earl grey tea and natural cacao nibs to vanilla bean, dried Michigan cherries, cinnamon, Ancho chili, orange, pistachios, toasted coconut, dark rum, whiskey, wine and so many others.
"I don't think I could choose one chocolate as my favorite,'" the artisan admits, "but the Malted Hazelnut is always a go-to." A local staple, the Taj incorporates candied ginger, cardamom and rose into its bittersweet chocolate ganache. "Another of my personal favorites is the Mint Julep. The creamy milk chocolate infused with fresh mint and Kentucky bourbon before again being dipped in milk chocolate is one to reckon with," he says. One of the different chocolates, the Maya, is started with rich, bittersweet chocolate ganache flavored with cinnamon, Ancho chili and orange before being dusted with cocoa.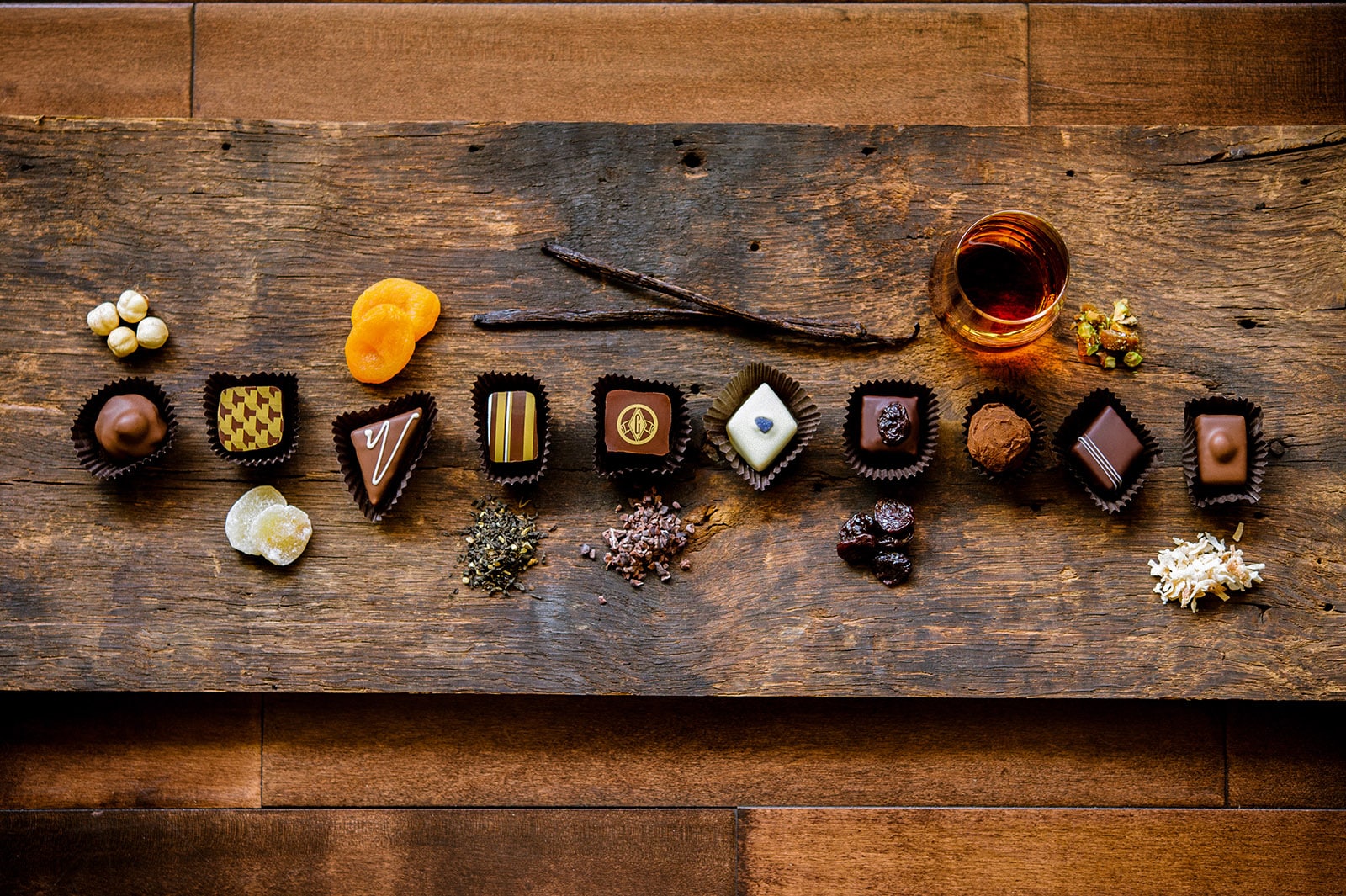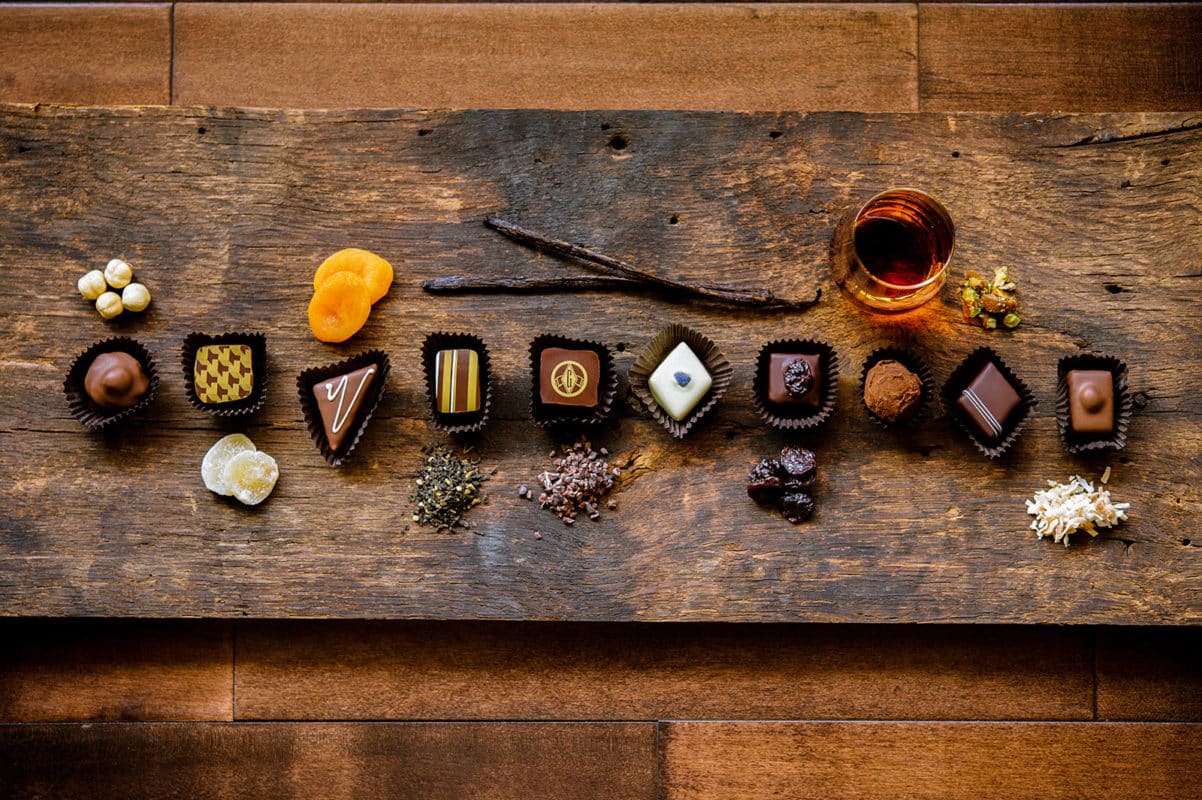 Which Virginia Wines Pair Best With Chocolate?
A popular collaboration of Gearharts is the pairing of chocolates with wine. The Pod & Vine assortment includes wine-infused chocolates created with three Charlottesville vineyards. Barboursville Vineyards was the first to partner with this line, pairing their Cabernet Franc with the dark chocolate morsels and plum preserves. Jefferson Vineyards' Petit Verdot fills another dark chocolate morsel along with raspberry jam and currants.
The final local wine is King Family Vineyards' 'Seven' (Port Style) paired with hazelnuts and natural vanilla in delicious dark chocolate. When balancing the sugars in both wines and chocolate, two strong catalysts, it is not always easy. They are alike in aromatics and create a 'battle on the palate,' also known as a 'palate power-play,' Tim explains. Thus, when integrating a chocolate with wine, it is key to pair robust wines with robust chocolates and sweeter wines with the sweeter chocolate, such as white chocolate.
Pro Tips for How to Pair Wine and Chocolate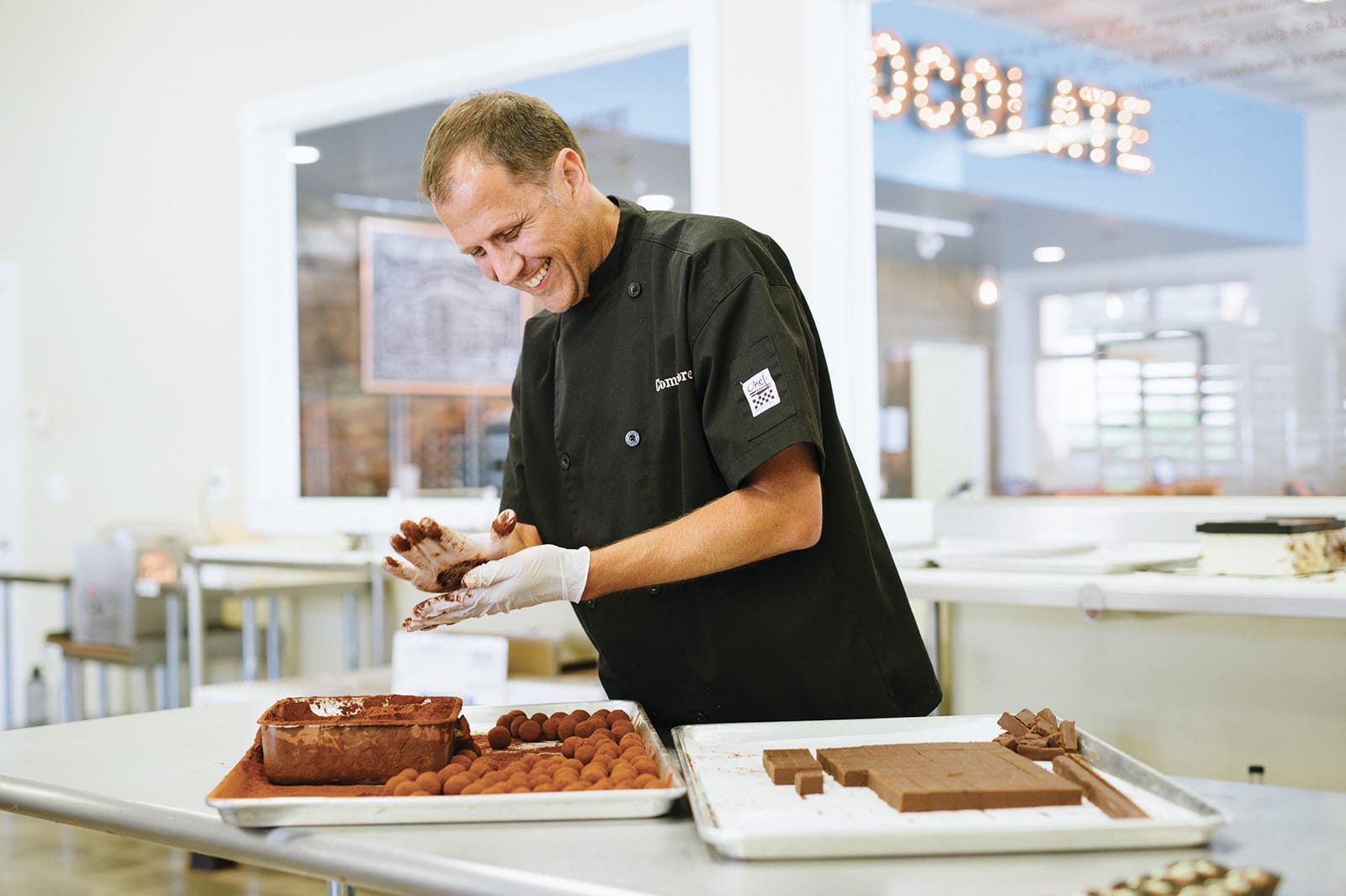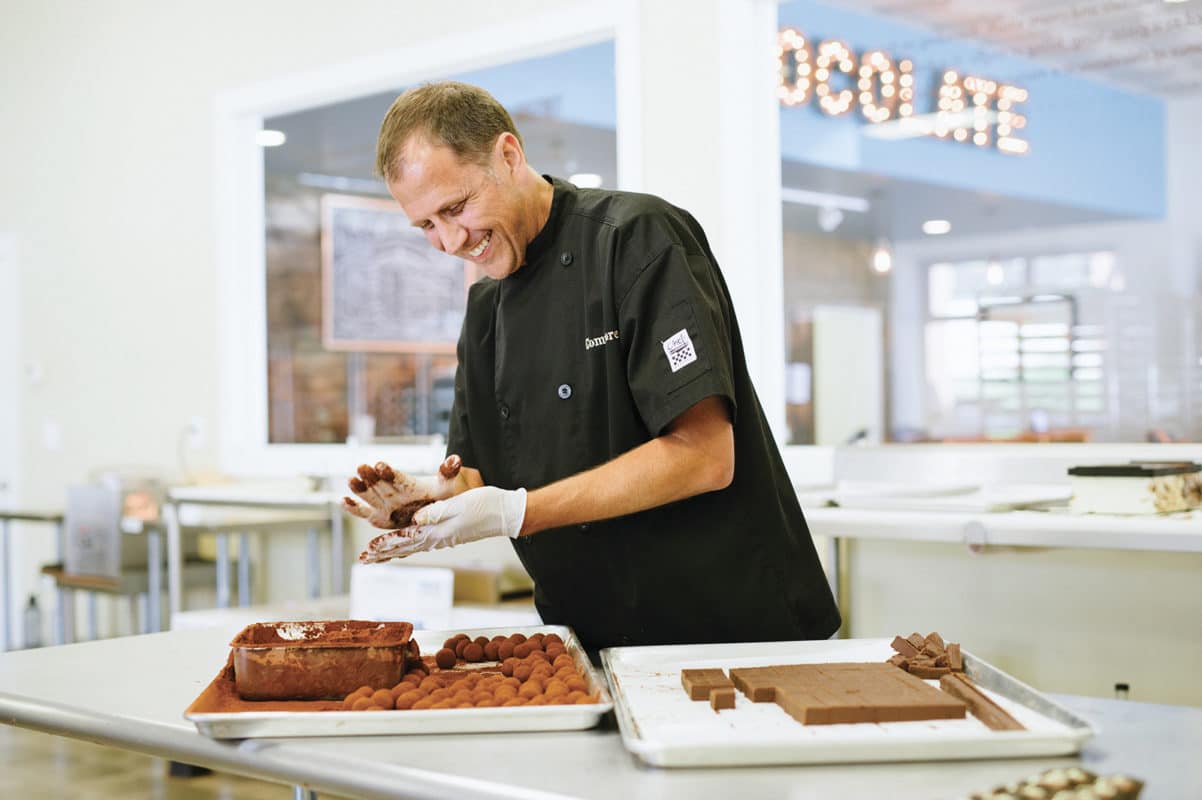 The most intense experience with chocolate undeniably is taste. Chocolate's flavor components are initially trapped in the cocoa butter. However, as the chocolate melts, similarly to what it does in your mouth, the aromas are released and thus…heaven.
Falling in love with chocolate isn't hard to do, and eating the cocoa-infused treats will give anyone a new appreciation for the science and the craft that go into making these delicious morsels."~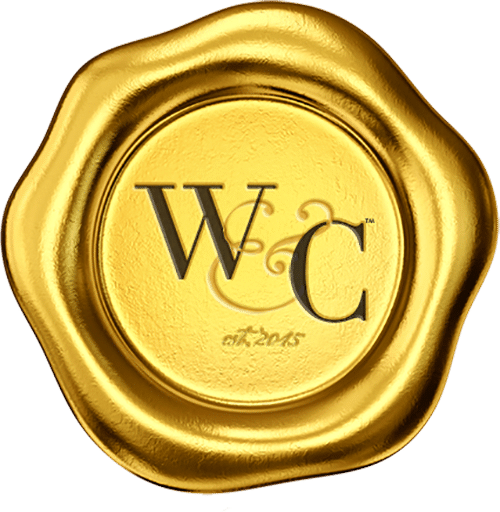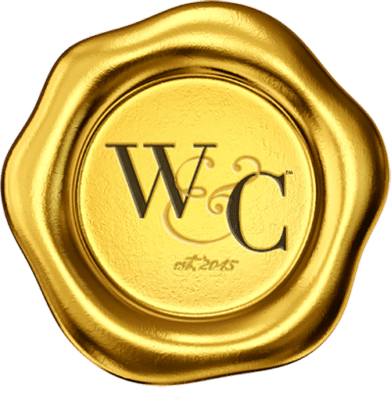 Virginia Wine & Country celebrates elevated living in Virginia Wine Country. Virginia Wine & Country Life is a semi-annual luxury print magazine with a full digital presence. The Virginia Wine & Country Gold Book is an annual guide to the top award-winning wines, wineries and experiences in Virginia Wine Country. The annual Virginia Wine & Country Wedding Planner is an art book of elegant Virginia weddings. The brand includes the Virginia Wine & Country Shop in Ivy, Va. It is a beautiful lifestyle boutique that brings the pages of the magazines to life. Virginia Wine & Country tells the stories of Virginia wineries, the farm-to-table movement, luxury travel, entertaining, art and the elegant country lifestyle. Ivy Life & Style Media also provides branding, web design and PR services for the wine industry.